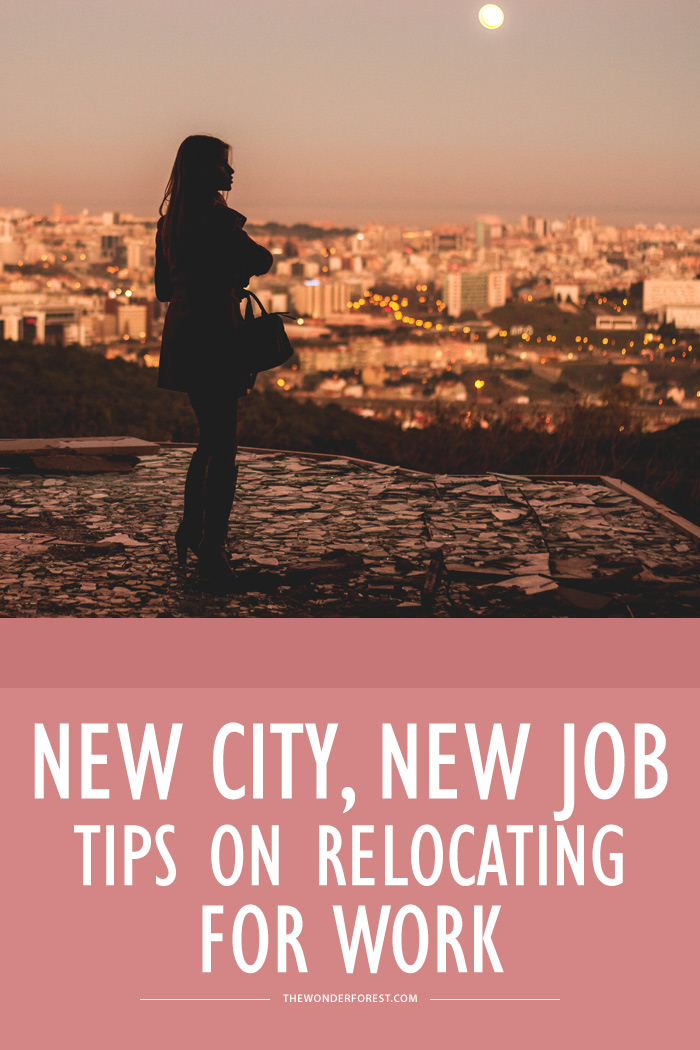 Relocating for work is a milestone moment for just about anyone. With a new city and new job, there's a lot to think about and even more to adjust to. Let the following tips guide you in making a smooth transition into your new life!
Learning About Your New City
When you move to a new city, it's smart to do your research on all it has to offer. Bigger cities have a variety of resources to help you get your feet wet and out and about. Say you're looking at NYC—well, checking out go-to online publications with fitting mobile apps like Thrillist or TimeOut New York will give you all the things to do in just about any neighborhood you decide to live in or explore. You'll get the low down on activities happening around you and the little push you need to get the courage to try new stuff in a new city, making a big city a little less intimidating.
Finding New Digs
Unless your work is taking care of lodging and living accommodations, you'll need to get on the house hunt as soon as you find out you're relocating—the more time to prepare, the better. Say you're looking at Chicago apartments. You can use helpful apartment search tools like ForRent to find the perfect place to live. The site and mobile app lets you put in your desired living requirements, such as how many bedrooms you'd like, what neighborhood you want to live in and amenities that'll accommodate everyday living needs, and then filters fitting apartments to match. Plus, you're able to take a virtual tour of each listing, which proves especially helpful when you're searching from afar. If you're in need of a roommate, try using The Room Ring, an app that presents roommate options for you based on mutual friends in your social network among other features.
Moving into a New Residence
Because moving to a new city means you're not just driving down the block, the logistics of moving can be daunting. They don't have to be though, if you plan accordingly. Figure out if your company is providing relocation services and compensation and see if they are able to set you up with movers. If you're on your own for the move, there a multiple moving businesses that can provide quotes that fit your budget. Another item you'll want to think about is if you'll be bringing your car with you. An urban area that provides endless public transit options is a good reason to ditch the car. Plus, you'll avoid the headache of paying auto insurance and parking tickets that aren't worth it for the little amount you'd even use the car. If you do need you own form of transportation, make the move even more efficient by packing up as much of your belonging into the car and shipping it for a long-distance move. You'll save the mileage and decrease any additional moving costs—essentially a two-in-one deal.
Getting a New Social Life
Luckily we live in a very digitally social world that allows us to connect with others very easily. Moving to a new city without knowing many people gets pretty lonely. Be proactive about meeting new people and building a new social network. Whether you're looking to date, or simply looking for friends there's an app for either. Dating apps and sites like Coffee Meets Bagel or Match.com come in handy for going on dates based on your compatibility with others. And even dating apps like Bumble that has a feature called BFF, filters people who just want to make friends. Alternatively, you can meet people in a more active, less digital way if you prefer a traditional approach. Join sports leagues in the area that put people within the city together to play various sports. These organizations do the tedious work of organizing groups and events and encourage social outings where you can make new friends instantly.
There are so many new things you'll encounter when you move to a new city for a new job. Keep an open mind and be proactive in your preparation and you'll be set to adjust quite nicely as the new kid in town.
Last Updated on