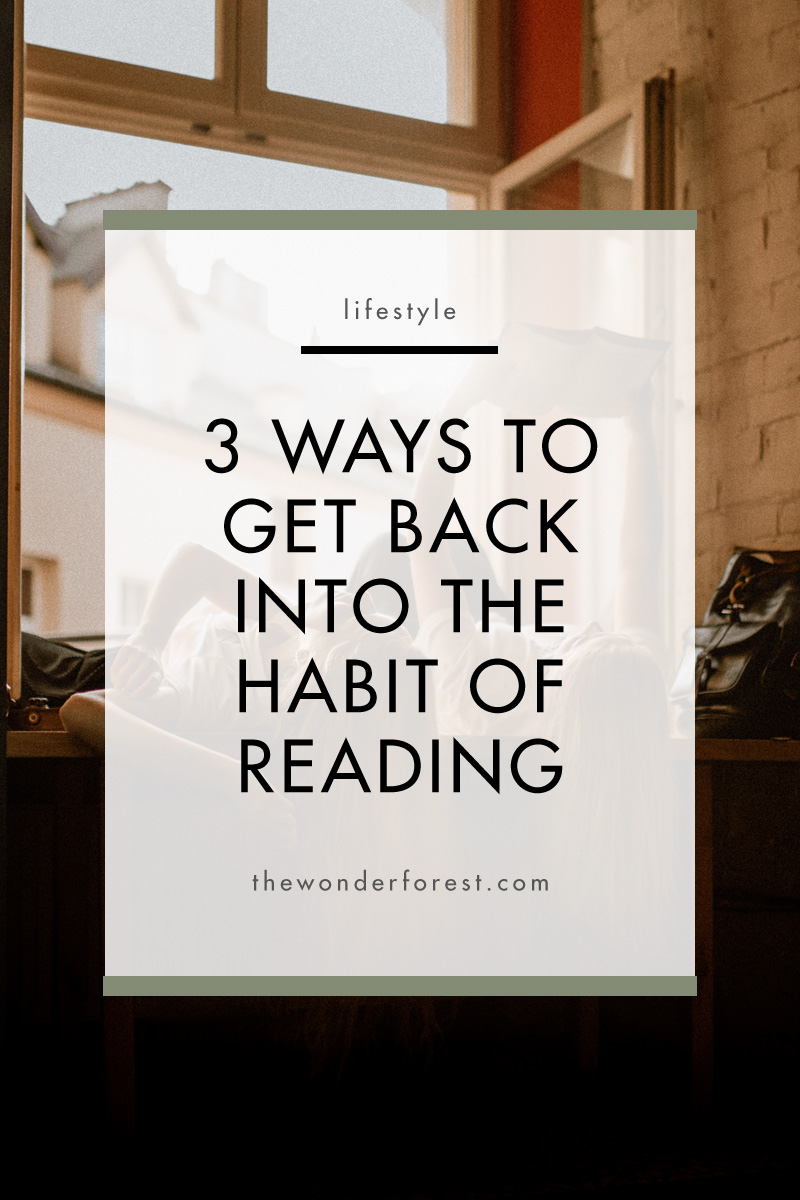 I don't know about you, but now that fall in full swing, all I want to do is curl up on the couch with my tea, a cozy blanket, and a good book (though to be honest, sometimes Netflix calls to me a little louder some days).
I grew up surrounded by books — at home, my local and school libraries and in my classrooms. I even went on to major in English in university. You could say that I read a lot (though sometimes not often as I should have). I collect books and visit my local library and bookstores regularly. But does that make me a good reader? After overcoming a pretty severe reading rut that lasted about 3 years (probably thanks to that English degree — I love Shakespeare and Wordsworth, but I needed a break!), my love for books and reading came back in full force in the last year.
"If you treat reading as a chore as an adult, you'll never be able to love it."
As my books read climbs to double my goal for 2018, I have realized that I have become a better reader. If you're in a reading drought, or remember loving books as a child or teen but have since lost that loving feeling (ooh that loving feeling) when you see your stack of unread books, I get it. I've been there, but I have learned a few lessons over the last few months that have helped me become a better reader. 
Read What You Love
If you love fantasy, read fantasy. If you love romance, read romance. For years, I thought that the books that I loved reading were just there as fluff between the books I should read. Though I would argue that some classics are meant to be read by everyone (Pride and Prejudice, Little Women, A Tree Grows in Brooklyn), the term "classic" was decided by someone else, not you. If you can't stand those books that you read in school, take them off your reading list (and maybe your shelves too, if you're like me and keep copies of books you've been meaning to read for years).
Read what makes you want to read. Read about people and places that inspire you. If you treat reading as a chore as an adult, you'll never be able to love it. Once you have a habit of reading what you love and find it's become something you enjoy again, broaden your horizons. Read about something you don't know very much about, try a different genre, read about someone with a different upbringing. You'll soon find that you have expanded your definition of books that you love to read. 
Carry a Book With You
I've been doing this since I was a teenager. I will admit that I borrowed this tip from my good pal Rory Gilmore. As a teen, I idolized Rory and her bookish ways (perhaps this is also where I got the notion that I had to read every book on those "Classics You Should Read Before You Die" lists) and loved that she was known for always having a book with her.
As an introverted and anxious person, having a book with me serves as a great distraction for times when I need to retreat out in public. Keeping a book in your purse or car is also great for times when you're early for an appointment or dinner with the girls.
If you don't carry a bag big enough for a book or prefer other ways of reading, try an audio book. Listening to an audio book is another great option for getting your reading in, and allows you to multi-task if needed. Plus, it's great when you can listen to your favourite author read their own words. 
Set Aside Time to Read
Life is busy, there's no denying it. Even if you love to read, with everything you have going on from school to work to friends to family, having time to read is probably pretty low on your list. But like anything else, if you make it a priority, you can make it happen.
Start by adding 15 minutes to your morning, noon, or evening routine to sit down with your book (or e-book or audio book). If you're easily distracted, set your phone to do-not-disturb or airplane mode.
If you like listening to music while reading, put something on that makes you happy, but allows you to focus. Once you make this a part of your routine, you'll find that it will be something you look forward to every day.
With these three simple steps, you'll be on your way to becoming the reader you want to be, and finding joy in it too as you spend your fall and winter snuggled up with the perfect read.
Last Updated on