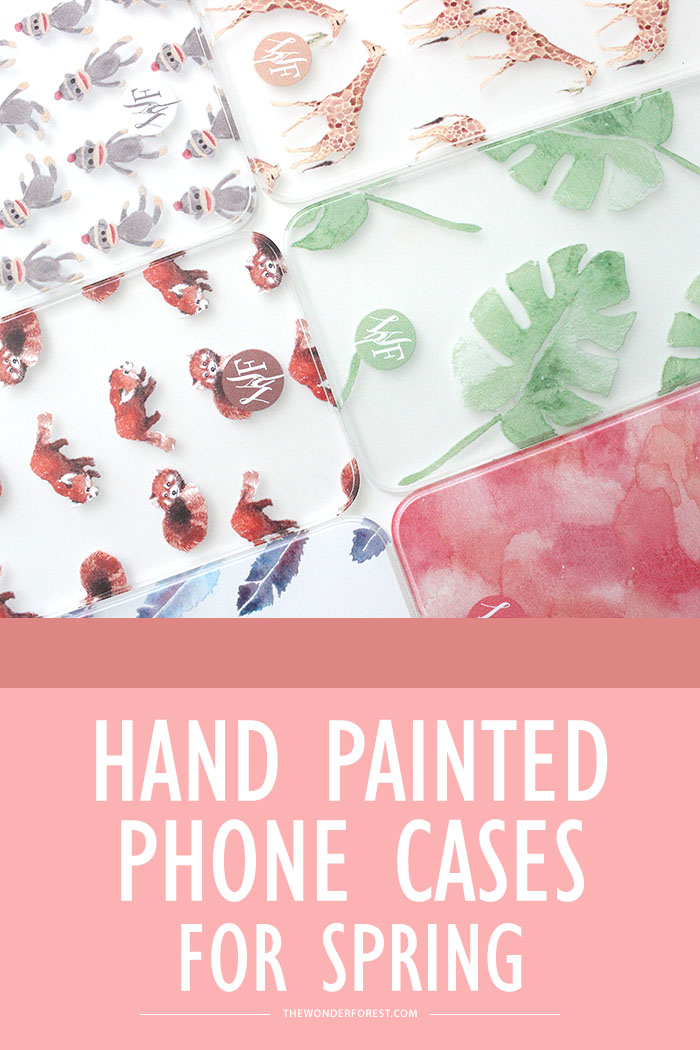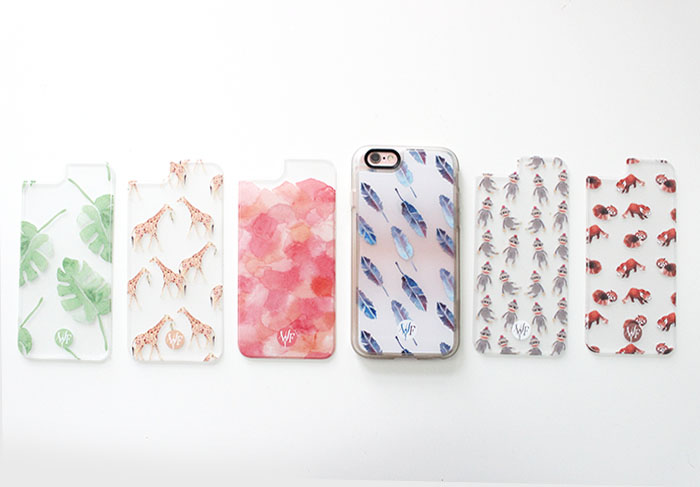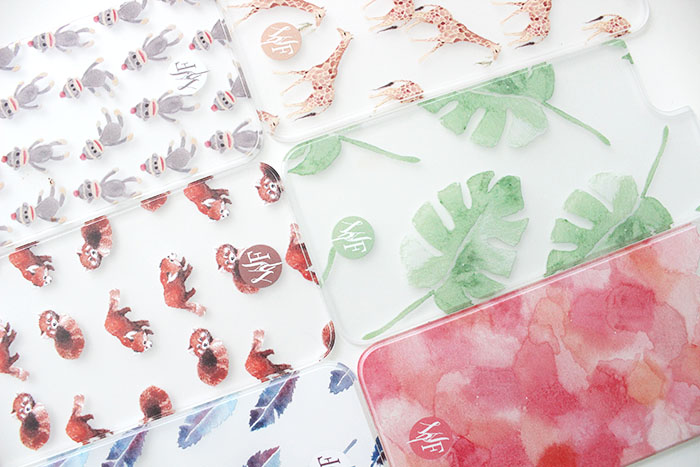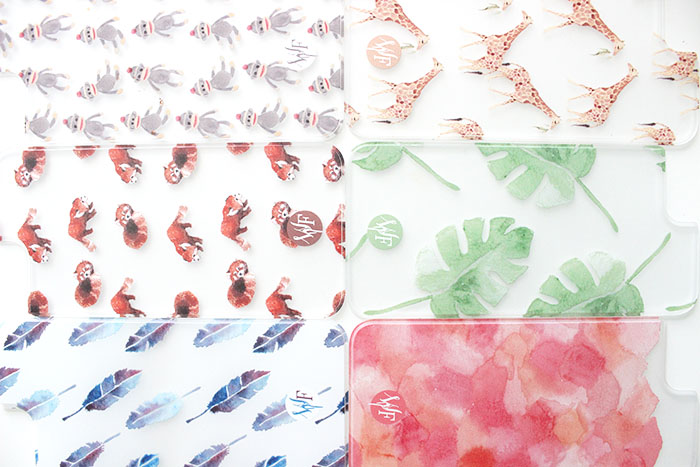 If you like to update your phone case as much as I do, I'm excited to introduce to you some new Spring designs from the Wonder Forest case collection!  My mind kind of wandered this time and I experimented with some different watercolour techniques to create patterns like the Geo Gems Watercolour case, and the Catching Feathers pattern that has a nice frosty gradient overlay.
The Gentle Giraffes and the Red Panda Party designs were inspired by your suggestions over on my Instagram page. And of course, who doesn't like a good ol' sock monkey and some split leaves?
View the entire collection here, including these new designs, and do let me know what you'd like to see next! I'm always ready for your suggestions with a brush in hand. As always, you can change the model of your phone by clicking on the little "Phone" dropdown on the collection page.
Last Updated on