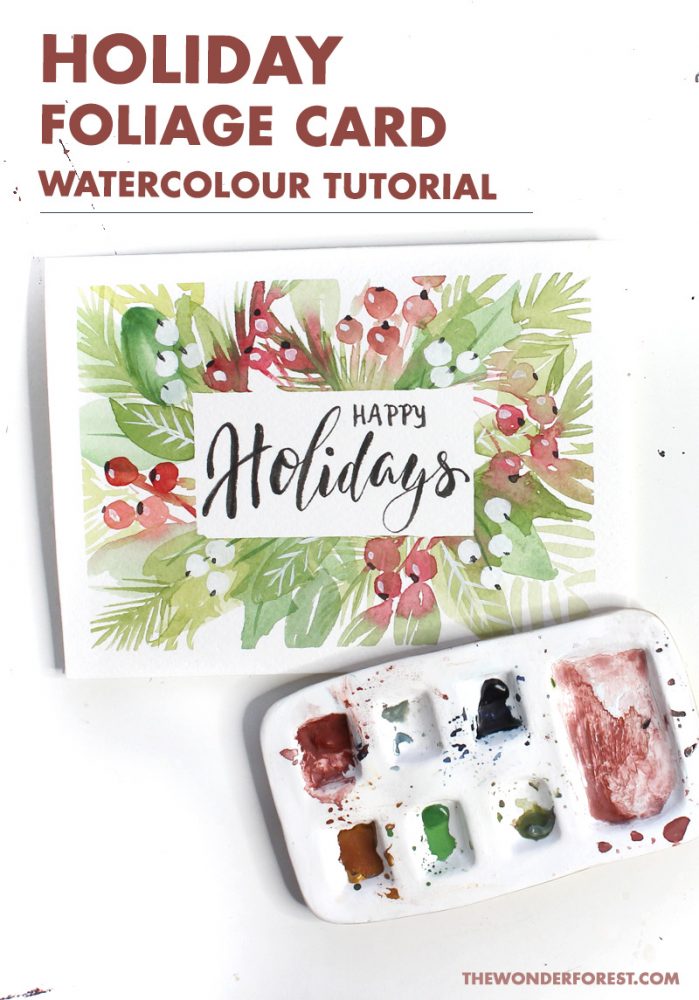 It's officially December! That means it's time to start thinking seriously about gifts and cards. To help you out, I've created yet another watercolour card tutorial as a part of my 2019 Holiday Card Series over on YouTube.
For this design, I'll be creating a "bursting" effect of holiday foliage using the clean white texture of the paper as an accent. I love how this one turned out, and you can make it unique by adding in your favourite winter florals.
Click here to watch or press play below:
You can also check out the entire Holiday Card and Christmas tutorial videos on this YouTube playlist. These include cards from previous years too! Please do give the video a Like if you liked it, and feel free to share it with your friends.
This post contains affiliate links for product recommendations. Any purchases made through these links help support the blog with a small commission. As an Amazon Associate I earn from qualifying purchases.
Products used in this video:
VIEW ALL OF MY PRODUCT RECOMMENDATIONS AT http://www.amazon.com/shop/wonderforest
*Amazon links are affiliate links, which means the channel earns a small commission from sales made from my recommendations! thank you for supporting me 🙂
Last Updated on