Are you starting to get the holiday itch? I admit it: I like to wait until December 1st to put up my Christmas decorations…but that doesn't mean I can't get a little inspiration ahead of time!
Here are 10 charming living rooms that will give you all the holiday inspo you need!
1 – Cozy Cottage Vibes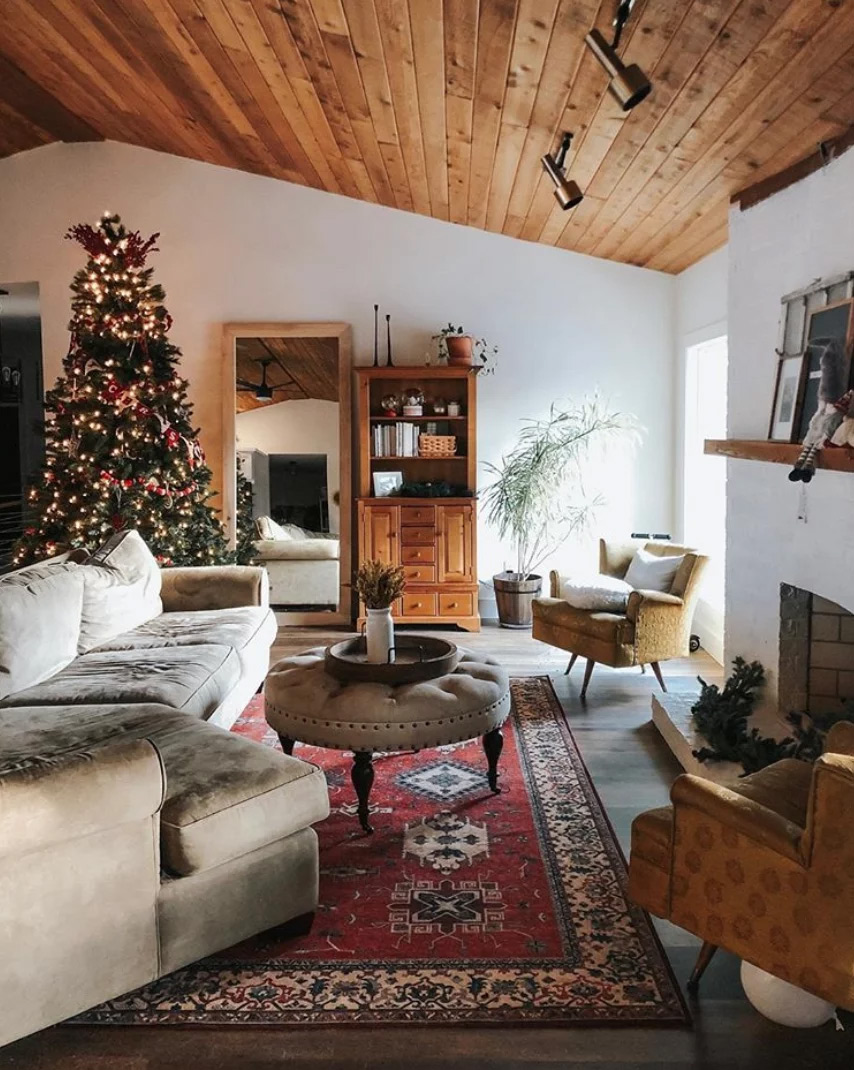 I'm dreaming of a white Christmas at the cabin. The holiday decor in this living room perfectly matches the home's cabin-esque vibes without overdoing it. Christmas simplicity at its best!
2 – Classic Family Christmas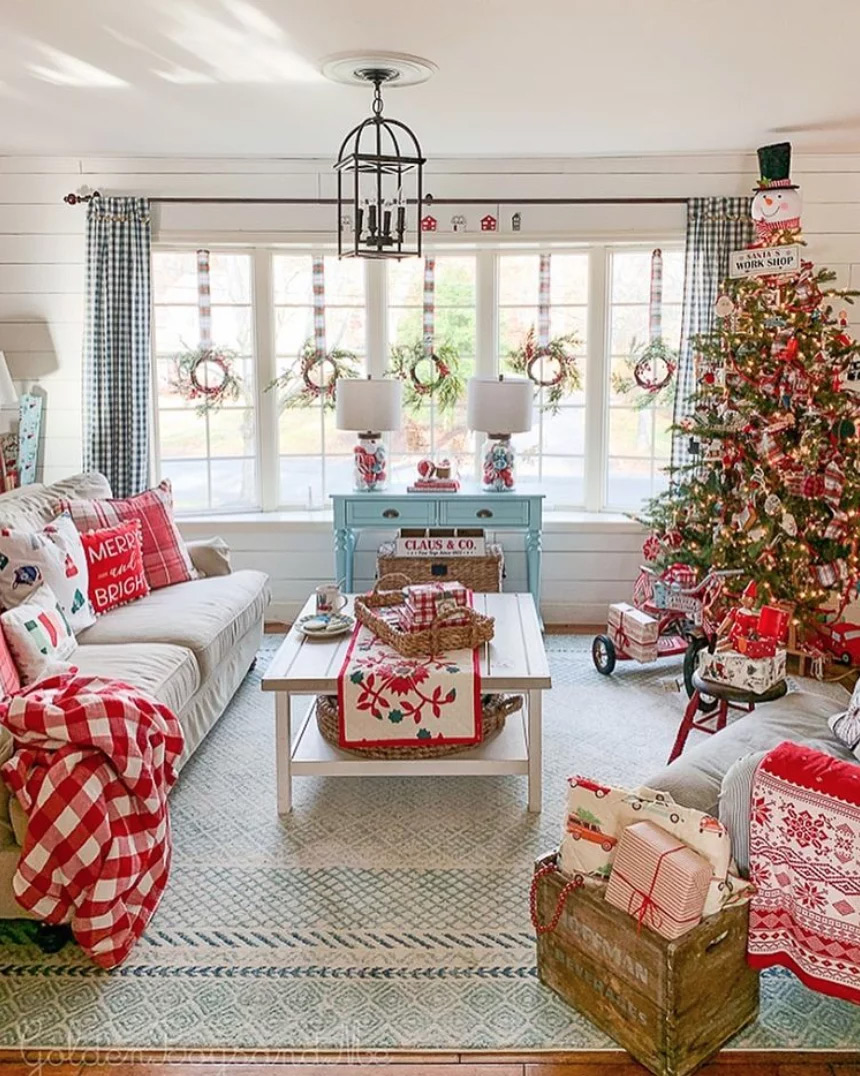 Imagine opening gifts in this festive living room on Christmas morning? This fantastic family oriented design features a unique snowman tree-topper and plenty of red accents and patterns.
3 – Dreamy & White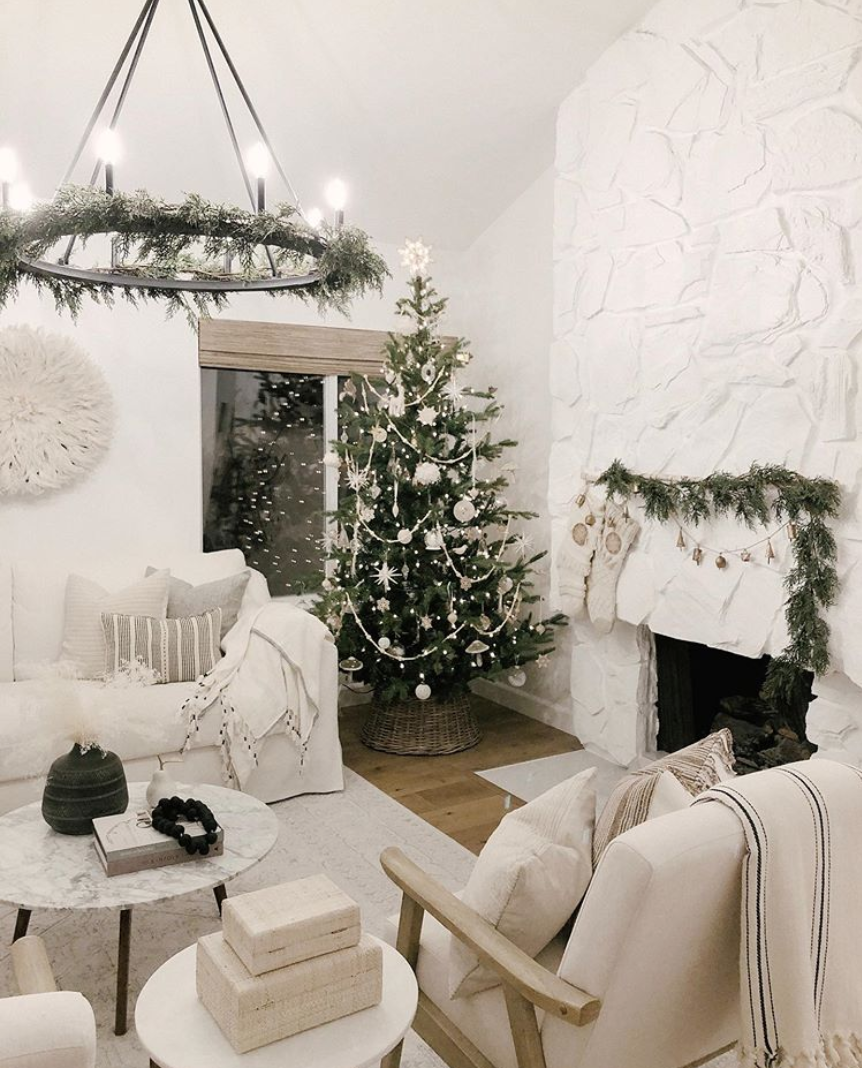 Talk about commitment to an aesthetic! This all-white living room manages to still feel warm and cozy, with dreamy textiles and a sparkling tree.
4 – Sweet & Simple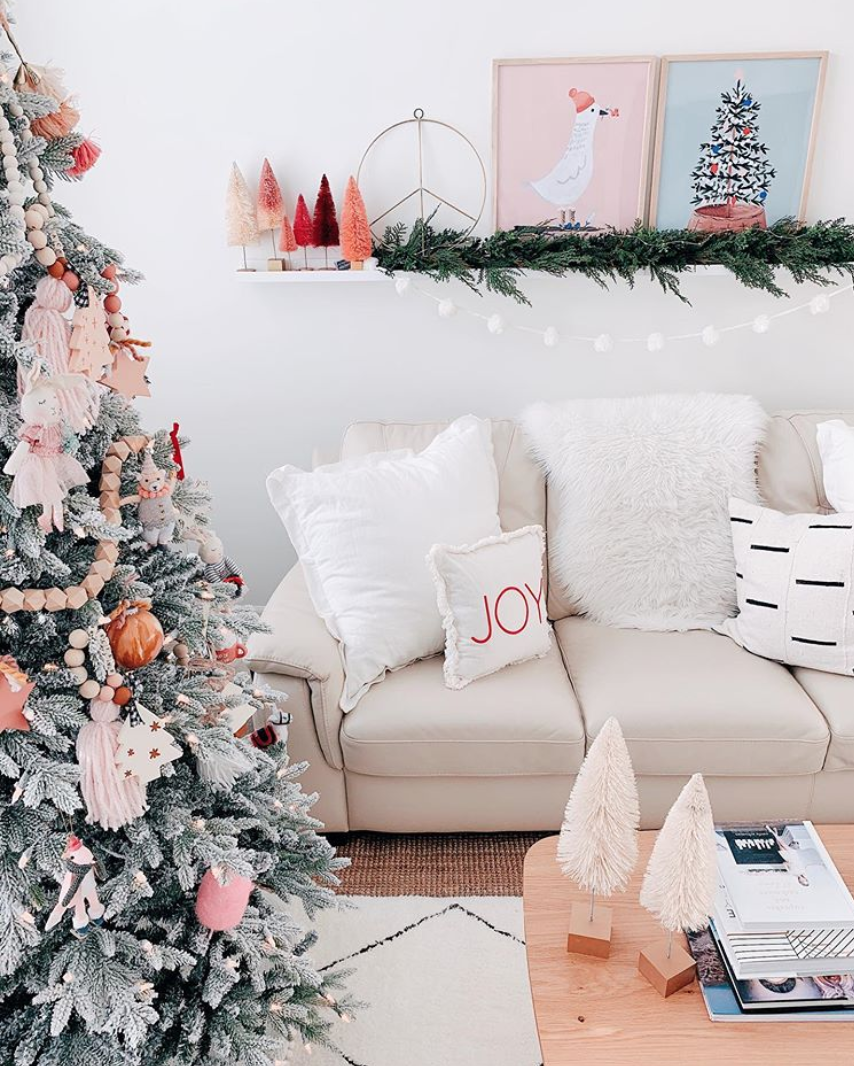 You don't have to stick to the traditional colours of red and green to have a totally festive home.
I love the use of cream, coral and pink in this fun and simple decor scheme. Also: never underestimate the power of a seasonal pillow cover. So cute!
5 – Retro Holiday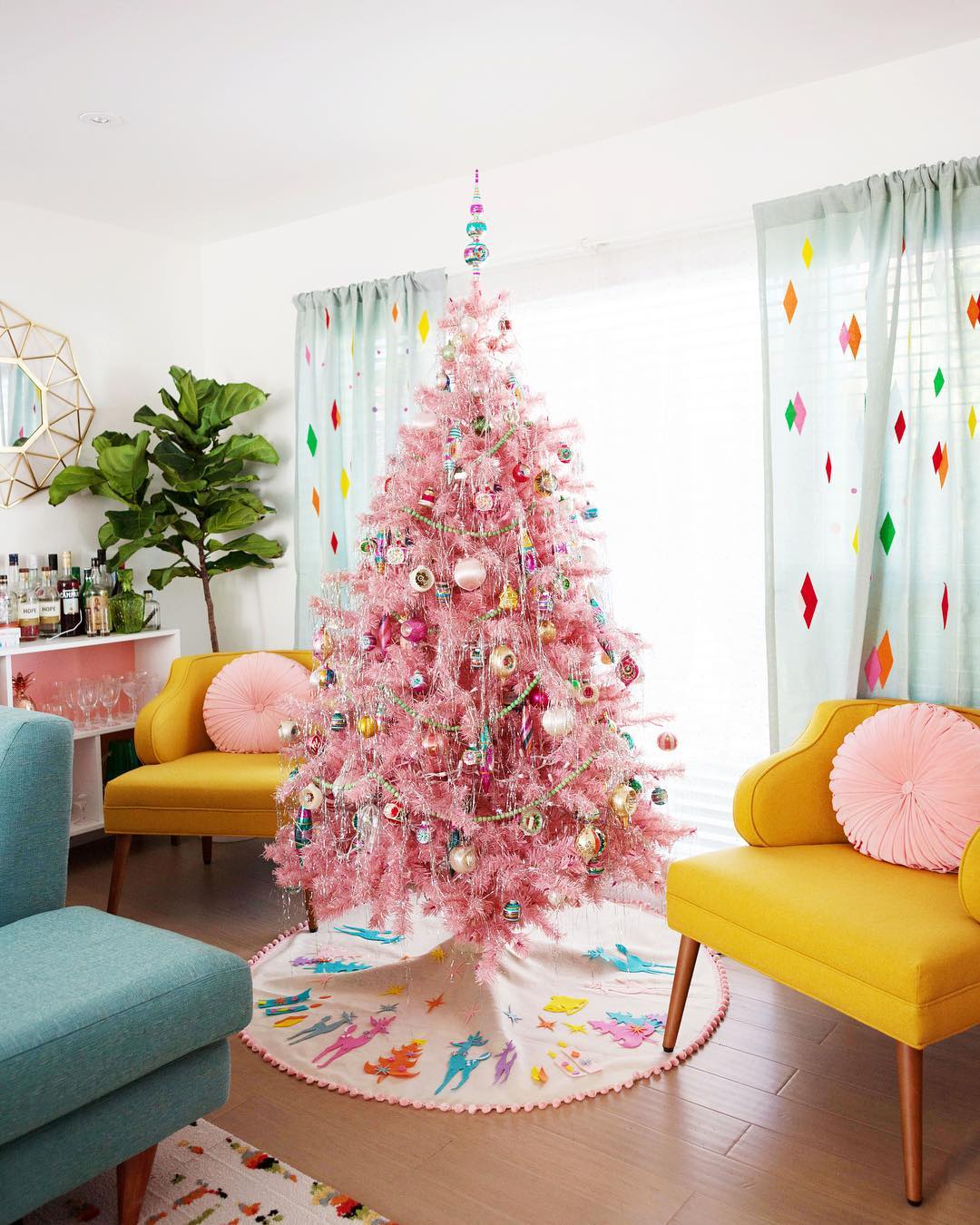 I have long dreamed of having a retro atomic Christmas theme, and this home totally nails it with its use of colour and metallics. I particular love the kitschy tree skirt.
6 – Traditional Class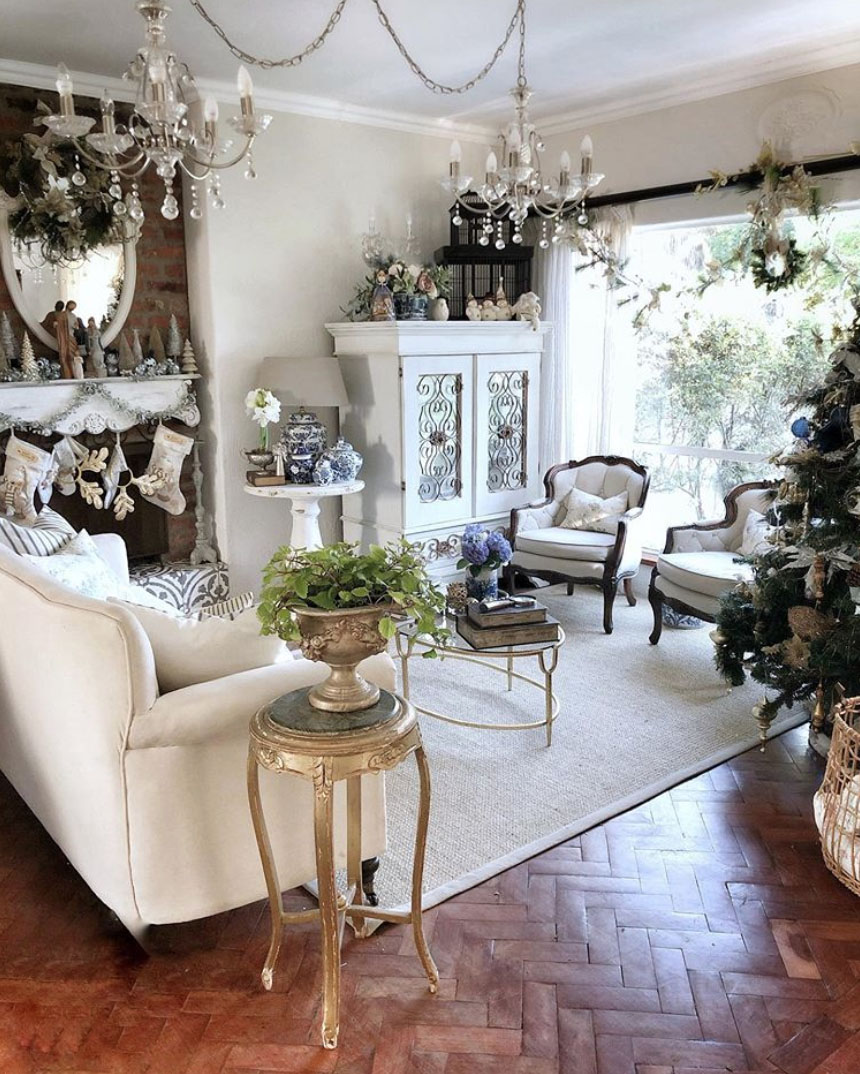 Have you watched the new season of The Crown? The charming and traditional scheme of this living room is definitely giving me Buckingham Palace vibes, and I'm here for it.
7 – All That Glitters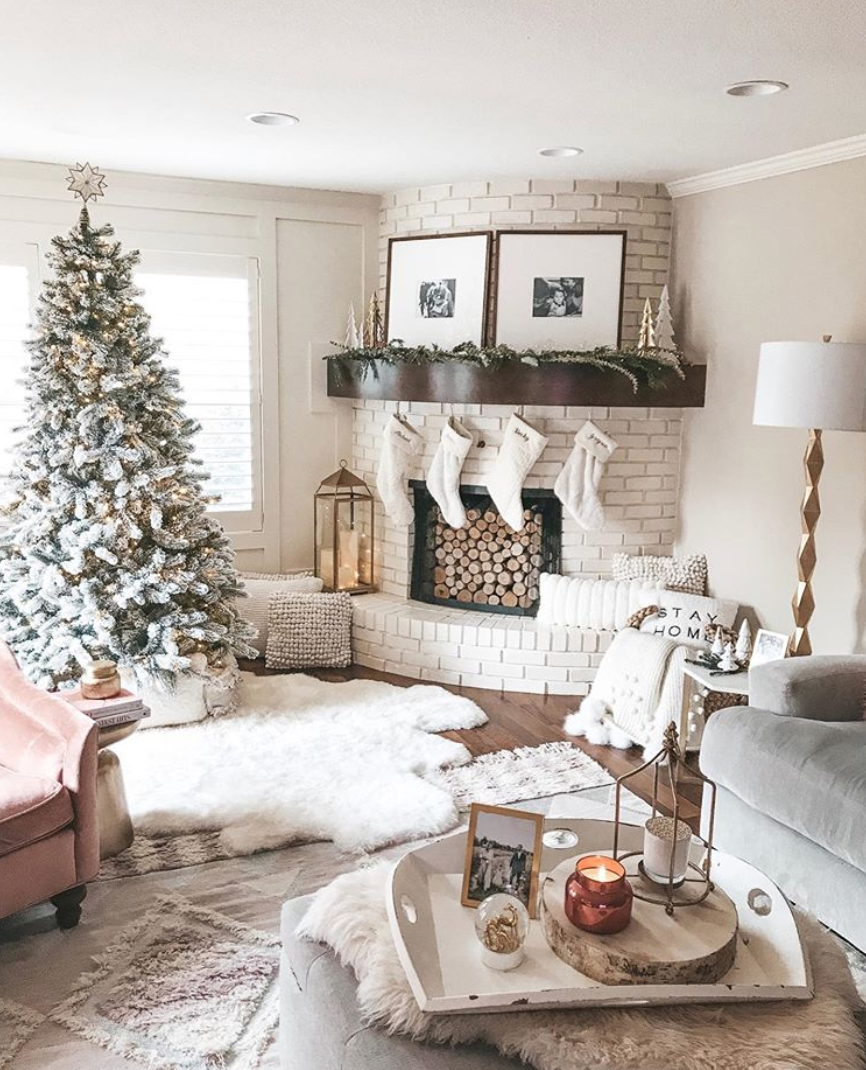 This neutral living room has everything I love in holiday decor (and decor in general): glowing lights, wood, layered rugs and plenty of gold. Frosted trees are so gorgeous!
8 – Neutral & Nice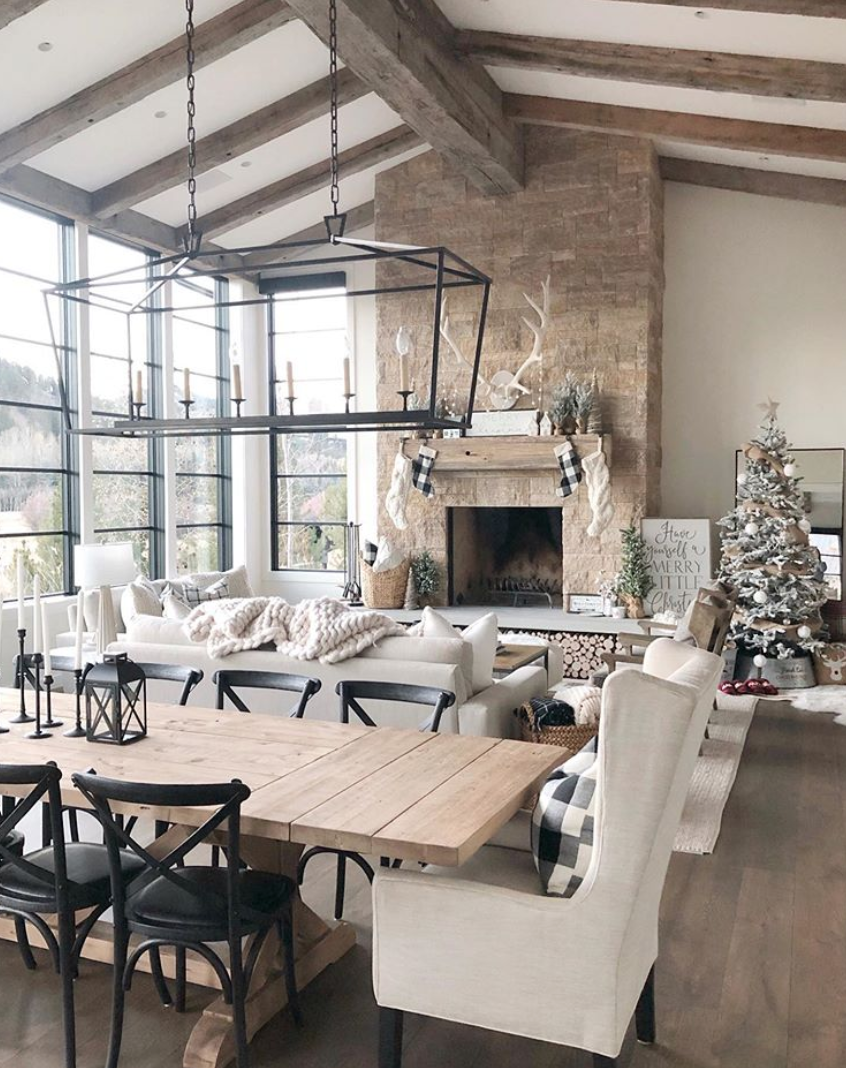 Is #NeutralChristmas a thing? If not, it should be! Just look how cozy and beautiful this living room decor is – complete with a huge knit blanket, an awesome antler mount and of course a stunning Christmas tree.
9 – Bursts of Blue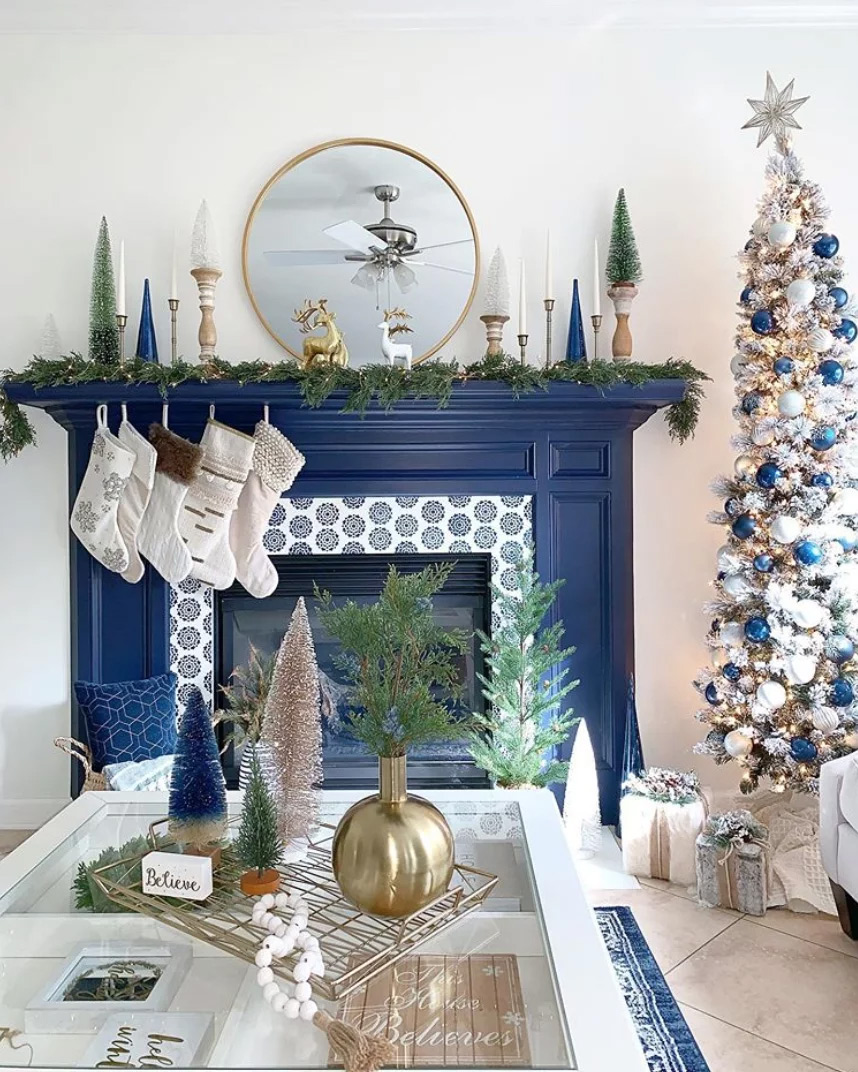 You may have seen light blues used in holiday decor, but royal blue is just as gorgeous and regal. Having a stunning fireplace that happens to match the decor perfectly helps too.
10 – Simple Greenery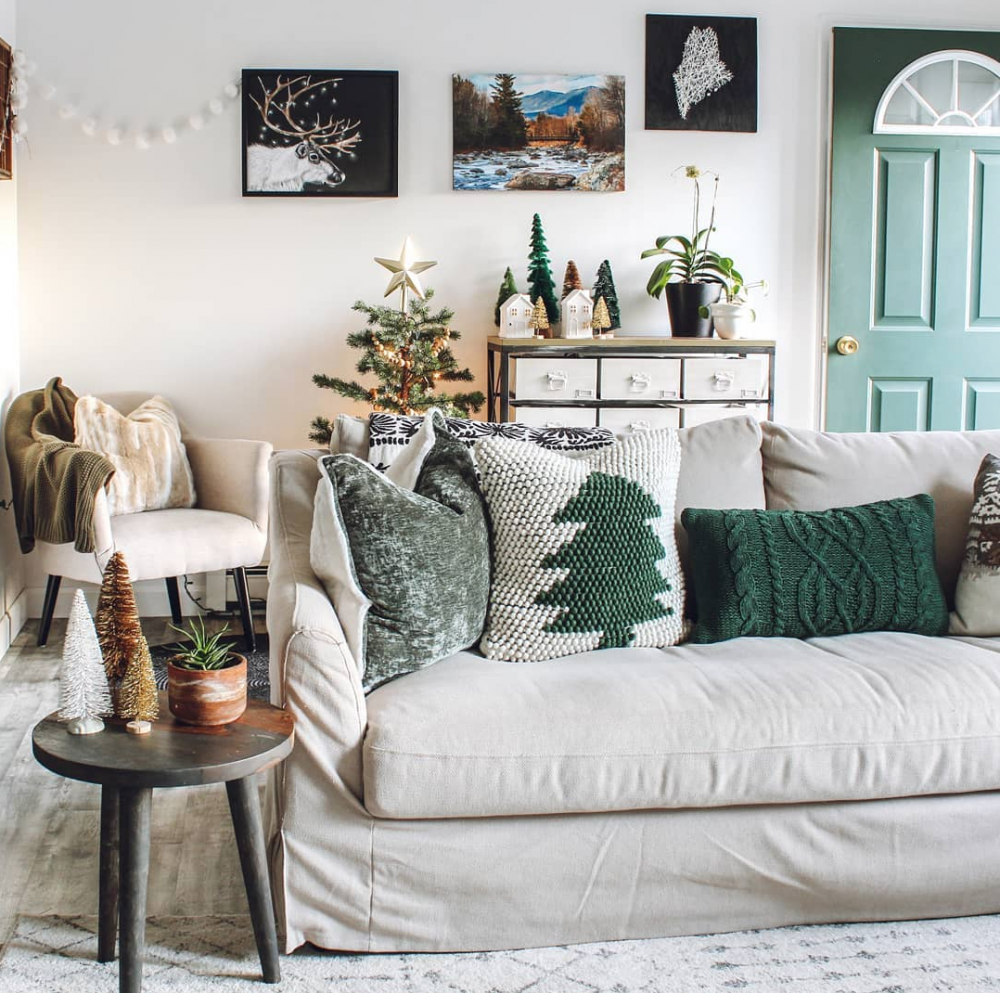 If you are someone who keeps plants in the home, opt for a natural colour scheme and incorporate greens and golds into your holiday decor.
Even something as simple as switching up your pillows can make your home feel oh-so-festive and cozy.
PIN IT!
Last Updated on