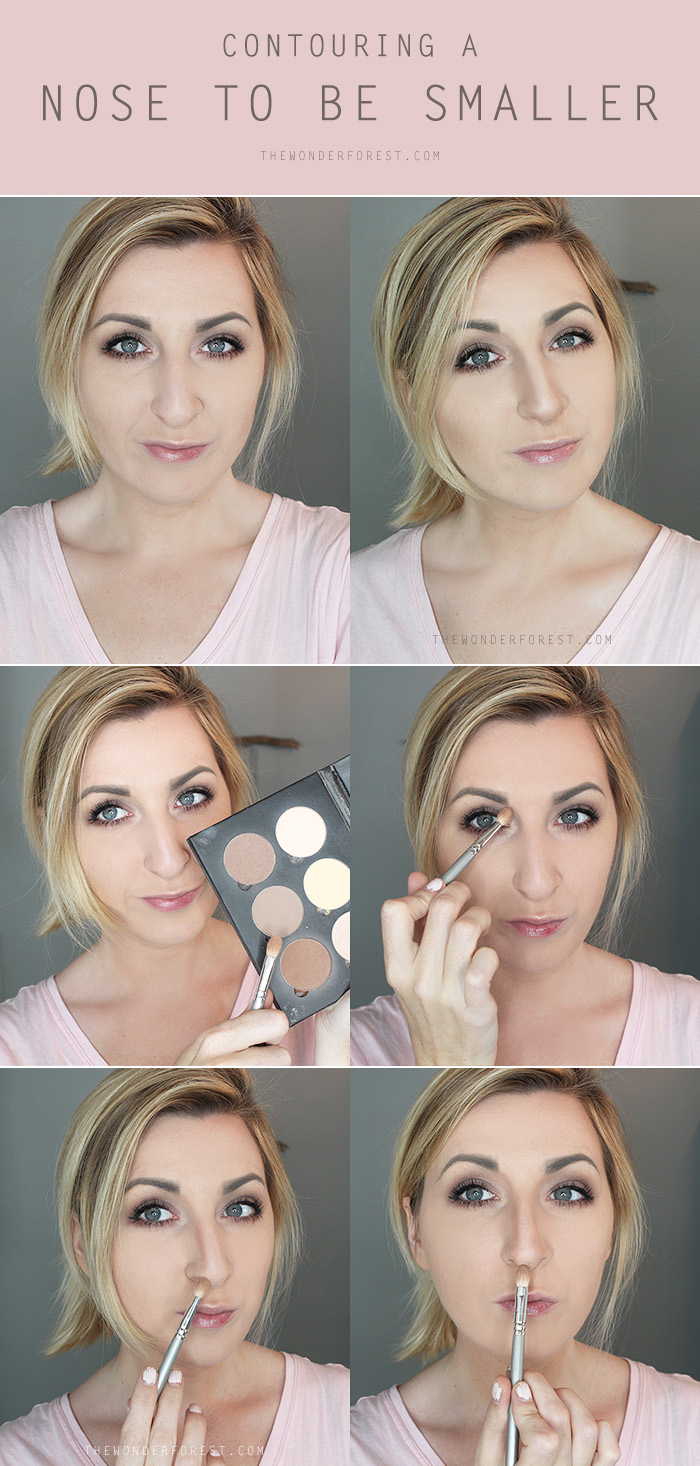 Oh my gosh, I love makeup. I love playing with different looks, creating wearable art with different colours, and transforming features without going under the knife.
We all have those features that aren't really our favourites, but I've found that working with them instead of against them can really boost your confidence.
My nose had always been one of those things that I would have gladly been born without — well, not without, but with a different one… you know what I mean! In fact, this post was written before I went under the knife and had a septo-rhinoplasty procedure.
Although I embraced it for a while, I still found it satisfying to give myself a little faux makeup plastic surgery by using some simple contouring techniques.
I had been doing this technique pre-nose job and feel like it transformed the structure of my face, and quite honestly it made me feel good, so I wanted to share my tricks!
This post contains affiliate links for product recommendations. Any purchases made through these links help support the blog with a small commission. As an Amazon Associate I earn from qualifying purchases.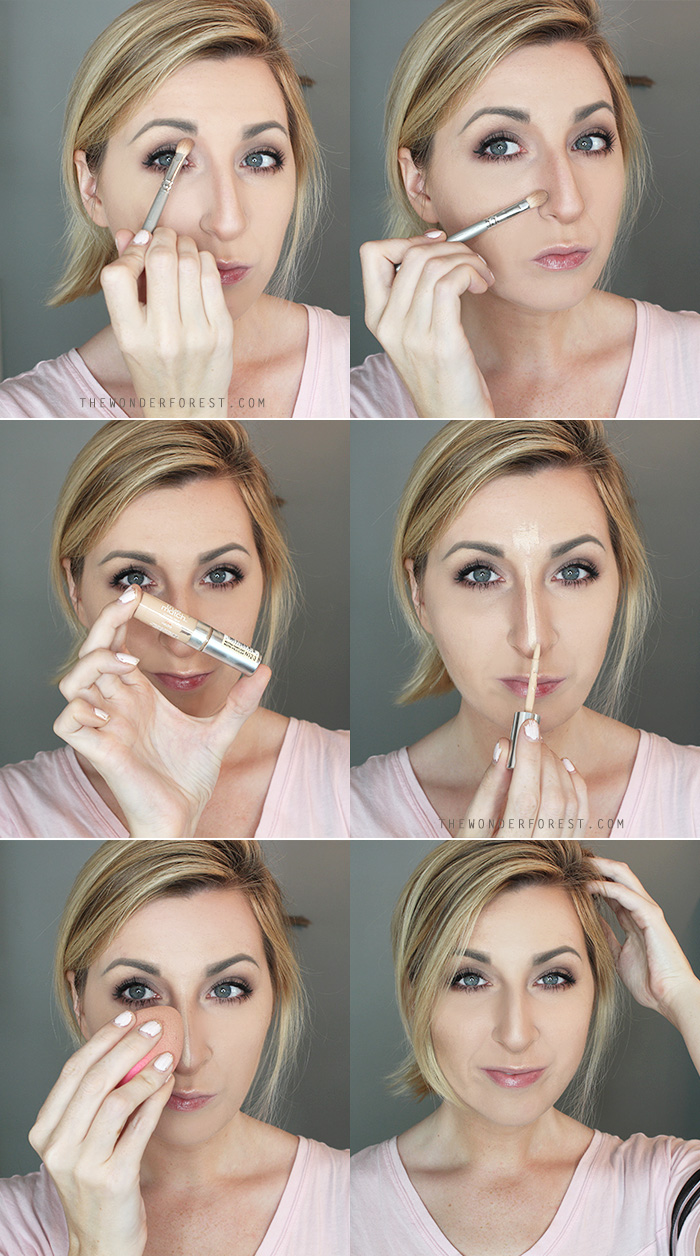 Top photo
Step 1: I will be using the Anastasia Contour Kit for this. Choose a colour that matches the undertones of your skin well.
Step 2: Starting under the beginning of your brow, draw a line straight down towards your nostril. The more you bring this line in towards the center of your nose, the thinner your nose will appear.
Step 3: This photo is just showing you to bring it all the way down to the tip! Do this on both sides. Step 4: Brush the dark contour share under the tip of your nose. This will help turn it up and make it appear a little shorter.
Bottom photo
Step 5: Blend! Blend that line right up into your eye socket, and in with your existing eye shadow so it looks natural.
Step 6: Blend the lines downwards in small motions. I like to drag it along the top of the bend in where my nostril begins, leaving my nostrils alone.
Step 7: Grab a light concealer. I'm using L'Oreal True Match concealer.
Step 8: Draw a line from the top of your nose to the tip, and add a little concealer to the bottom of your forehead as well.
Step 9: Blend! Use a damp Beauty Blender for a nice finish. You can dab the concealer lightly over the darkened areas to make sure it all blends nicely and to lighten any areas that are too dark.
I do recommend adding a little bit of contour colour or bronzer to other areas of your face, like under your cheekbones and around your forehead, so that the darkened areas of your nose don't look out of place!
I hope you like the result and would love to know if you try it!
Last Updated on