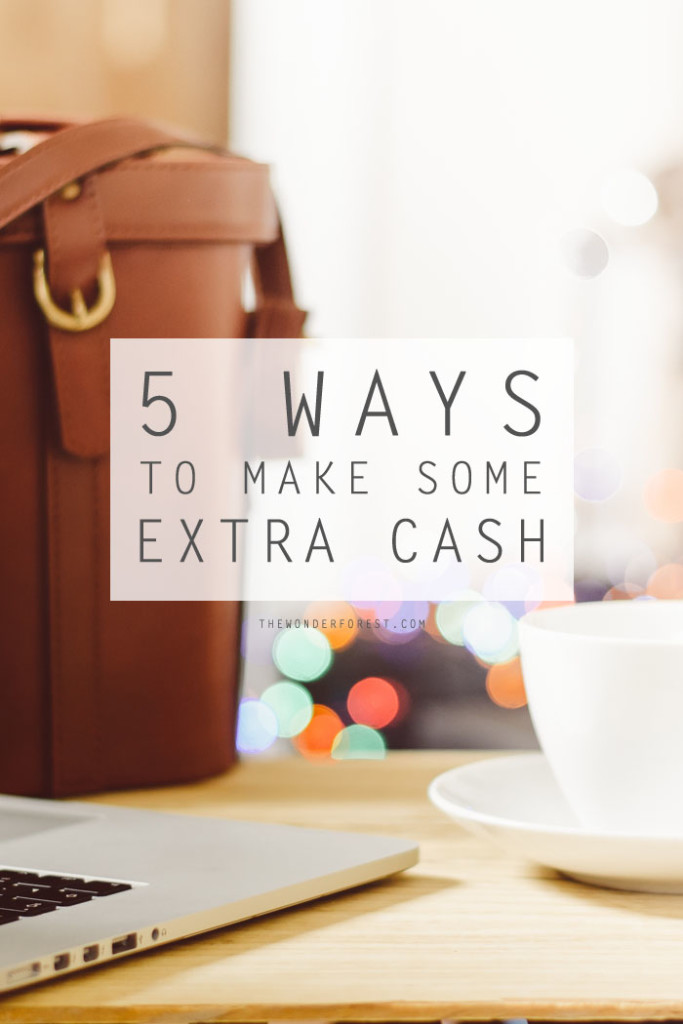 Sometimes you need a little extra cash in a pinch. We've all been there. Whether it's for bills, school, entertainment, or a special something you've had your eye on, there is no shame in getting a little creative to pad your wallet. Luckily, there are tons of ways to make money that only take a little time, skill, and desire.

Clean out your closets
If you're anything like me, you have at least a few pieces of clothing that you no longer have the need for, piles of craft fabric or household items that have never been touched. Take some nice photos of that stuff and get listing! Local classified sites or Facebook groups might be able to help you unload it without worrying about shipping costs, but if you want a larger range of people to see your goods, why not think about posting them to eBay or starting an Instagram sale?!
See also: How to Start an Instagram Sale
Get crafty
Designing and creating your own products might not appeal to everyone, but if you have a little bit of an artistic side, you can always try your hand at making a lucrative little side job. In the early days of this blog, I created Wonder Forest retro plush animals, which later evolved into designing and selling prints, greeting cards, and more. Online marketplaces like Etsy can help build your reach and local craft sales can help pay for your Christmas gifts!
Pet sitting
When families go away, their pets still need to play! Offering your pet sitting services to family and friends really doesn't take a lot of skill and can quickly add some dollars to your wallet. If you're really serious about it, you can sign up on sites like Rover or Trusted House Sitters and get listed in their safe pet/house sitting databases!
Tutor someone
Tutoring isn't just for school work, it's also a highly requested service for music lessons. If you are skilled in the academic department or with a particular instrument, teaching those skills to someone else could easily put an extra $30-$40 an hour into your pocket!
Buy to resell
This one takes a little bit of cash to begin with, but you could see a better reward! Stalk some local thrift shops, yard sales, or markets and buy items that you believe you could resell for more profit. A $60 dining set I once purchased at a yard sale resold for $200 on a classified site. If you have a keen eye for value, use that to your advantage and pick up items for the single purpose of selling them again for more money.
These are just a few ways to make extra money that could also potentially lead to a regular little part time income! Just remember: you are good at something, so use your potential to see it pay off…. literally!
Last Updated on