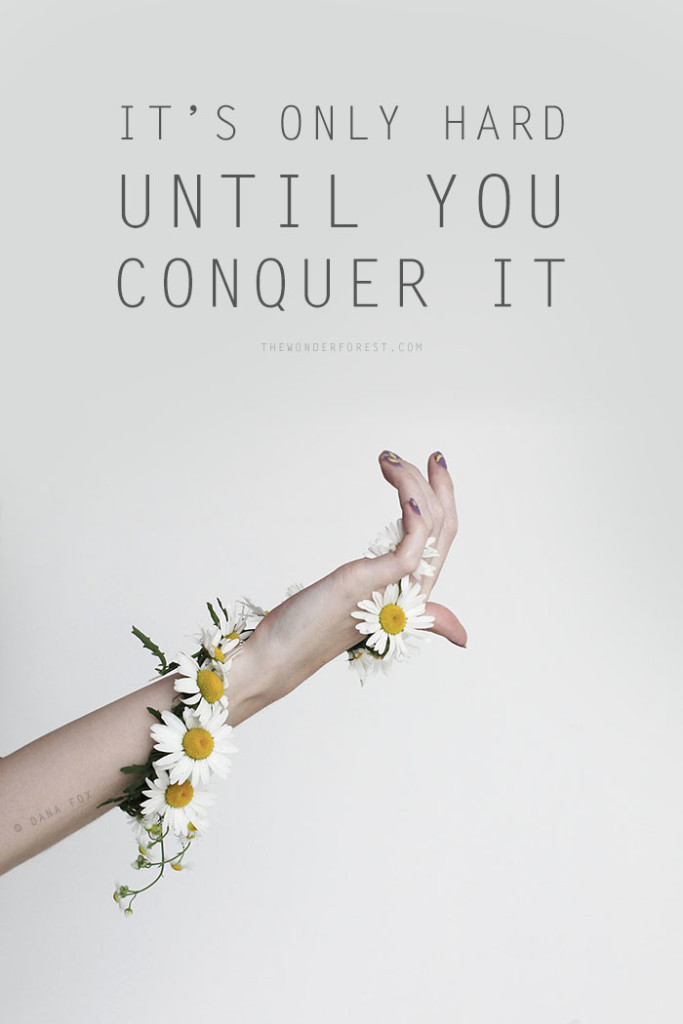 One year ago, I thought my world was falling apart. I spent nearly a week in tears, an entire day in bed, and thought some of the worst thoughts I could ever think. I wanted my fears to end. I wanted my anxiety-ridden brain to just turn off so I could experience some sense of "normalcy".  I longed to feel and think nothing and suddenly I could understand and sympathize with how freeing that decision could feel to those who want to end it all.

My mind for the previous 6-5 years in particular was a mess. I know I have talked about my anxiety story here before, but for those that are new, I will rehash old pieces of it. Not because I want any kind of sympathy, but because I don't want the conversation of mental illness to die. I want it to be something we can freely talk about and not feel ashamed of. I want other people to be able to explain to their families and friends that they aren't feeling like they think they should and discuss it. The more we are silent about it, the less help will be available for those who need it.
Anxiety is something I've dealt with my entire life. As a child, skipping out on school and convincing myself that I was ill (and believing it), up until now. I had been able to deal with it pretty well until I moved to the city. Overwhelmed and on my own, I think I was pushed over the edge. I started feeling nervous while driving, and I refused to take any kind of public transportation. The walls started closing in on me and I started to shut myself off from friends and the world.
A couple of years later, I moved to this house. It felt amazing to get out of the city, but little did I know that I would start to feel more trapped than ever. I was on the verge of having a panic attack every time I stepped foot out of my door and into my car. I couldn't travel anywhere outside of my own comfort radius. I dreaded going into stores, making appointments, and waiting in lineups, and always felt ill when I would force myself to do those things. Grocery stores were one of my "off limits" places because they made me feel extra panicky.
I started to hit rock bottom one year ago. I had tried to be strong for so long, and even with the support of family and friends, I felt like I was only half of a person. I wanted so badly to do everything that "normal" people do without these frustratingly annoying thoughts plaguing me wherever I went. The thoughts were ruining my life and ruining my relationships. I just wanted them to stop.
Journal – August 28, 2014
I feel like my world is falling apart. There was only one thing I was sure of and now the life I knew has been tossed into the air. I'm not sure I have anything to live for anymore.  My love for certain things is the only thing keeping me sane right now… but even that's not enough sometimes. I feel like I've tried so hard to be strong all along and it's just too much. 

I'm alone in life. Everyone keeps telling me that I'm smart and talented, but is that enough? I don't feel fulfilled and would trade this life for another of excitement and no fear in a heart beat. I'm not sure if I can ever get to a place of no fear… and what's the point of that?? What is the point anymore? I don't even know what I'm trying for. I sit here alone and wonder about everyone else in the world and in my life. They have no idea that I'm sitting here in a pile of brokenness. I'm just one person… in the grand scheme of things I don't matter that much. When do I stop trying and just give up? I don't want to deal with these thoughts and emotions anymore. And the funny thing is, all I can think about is "what would happen to my blog and all of my hard work if I just disappeared? What would happen to my pets? Everything I built and earned?".

I'm told to get help but every time I try I am sent 5 steps back. The health care system is broken… and they wonder why so many people go insane or drown their sorrows in drugs or alcohol…
I had been trying to finally get some medical help for these issues and it was proving to be much more difficult than I had imagined. Any other person could have easily given up, but thankfully I still had a little bit of fight left in me so I pushed on. Finally, I was able to start on some medications, and although I wasn't expecting miracles, I was proud of myself for taking that step.
That was one year ago. Today, I feel better than I have in years. Sure, I still get anxious sometimes, but I can actually see a future full of exciting things and have watched as my fears subside. I can hop into the car without thinking, I can shop like a "normal" person, and I go to the grocery store twice a week. I even applied for my passport the other day and am planning on some trips in the near future. I am happy, and I'm not sure where I would be if I hadn't actively decided to get my life back in order.
With a combination of medication, lots of reading, and empowering my mind, I feel strong and hopeful. If you're going through something similar, I want you to know that you can feel this way too. I know, because I've been there. I've done it. You can too.
Email from friend – August 7, 2015
Dana… YOU ARE SO DIFFERENT!!  You are SO much freer about going places/doing things, wanting to do things etc. It's really amazing to see the transformation! I am RIDICULOUSLY happy for you! To see someone come out of their shell, be able to even go and get passport photos and want to travel, be nervous but be okay, is really really really special and awesome. I feel like it's what I've wanted for you for a long time and I'm glad you are there. I know what it feels like! It does feel like the chains have fallen away and suddenly you are free. I've even noticed that you have more photos on you social media accounts cause you are getting out and about and doing stuff. EXPLORING!! LIVING!!
I know how it can feel to want that misery to end. To feel like you've already tried enough and there is nothing else to live for. There is, and it can be better. It might be hard at first but trust me: you are worth it. Don't be afraid to tell people how you feel or ask for help. They might not always understand, but the more we talk about it, the more knowledge we can share and help them to understand.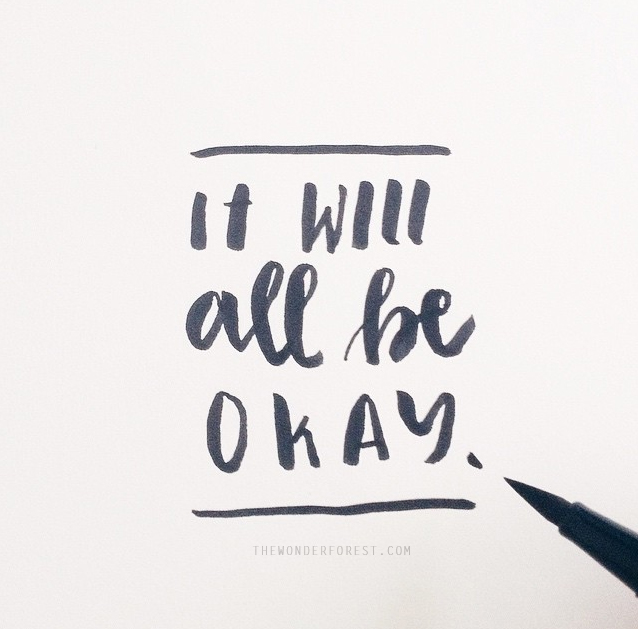 Anxiety or depression doesn't have to be a secret. It doesn't mean you're crazy or that there is something wrong with you. It's just that your mind interprets things a little differently. It's up to you to tell yourself that you're going to feel better/get help and just do it! Seriously, that's all it takes… tell yourself that you are going to do it and just do it.
There is so much more to live for, so many adventures to be had, so don't let your silly brain control your experiences. I am still working on myself but I can't wait to see where I will be in yet another year.
What Has Helped Me
One of the things that has helped me immensely is having a friend to talk with who has been going through the same thing. It's so great to have somebody that you can talk to and not feel awkward because you know that they understand everything you're saying. You can be each others support systems and cheerleaders and watch each other grow. If you need somebody to talk to, I'm going to leave the comment section open as a place to connect with others who want a buddy. If you want to, just mention that you would like a buddy/would like to be a buddy, and exchange emails with anyone else who has put out the request.
I've also read a bunch of books including:
Get Out of Your Mind and Into Your Life: The New Acceptance and Commitment Therapy
A New Earth: Awakening Your Life's Purpose  
Ask and It Is Given
And I love these videos by Noah Elkrief:
How To Deal With Anxiety
How To Stop A Panic Attack
How To Overcome Fear Easily
Overall, it is a mindset change that has helped me the most. If you can get to that place where you realize that fear isn't real and that you DO have the power to push through experiences and come out a happier person, you will be well on your way to making great progress.
Keep talking, keep fighting, and don't give up. I am here for you and I understand.
Last Updated on