I have been feeling extra crafty lately! This project is so easy, your children could do it… and the result is adorable and fits in well with my DIY rustic pallet coffee table! Here's how to make a woodland chic fabulous vase!
You will need:
Sticks and twigs
An empty coffee can
Hot glue gun
Hand saw or something to cut the twigs with
Dark paper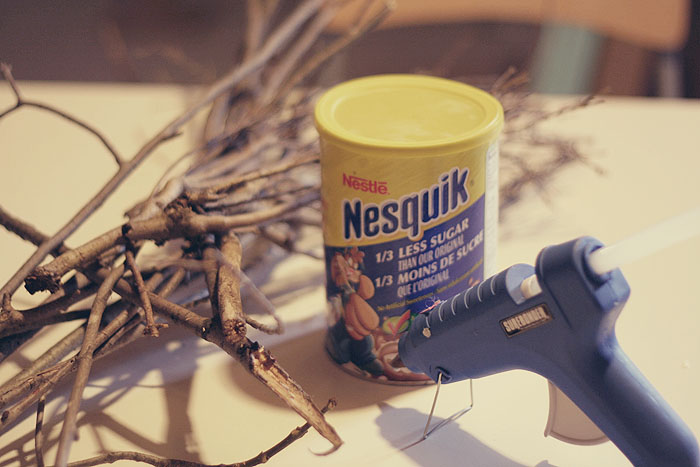 First gather some sticks. This was pretty easy for me, all I had to do was go outside. Grab your coffee container. I don't drink coffee, so I used this empty Nesquik container for my vase!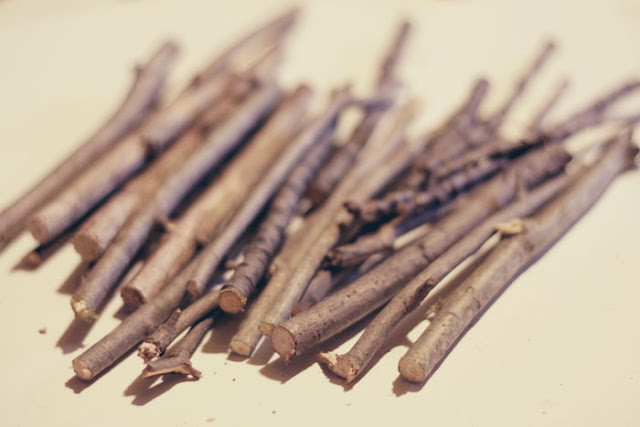 Next you'll want to cut all of your sticks. The height of the sticks should be about an inch higher than your container. Some of them I was able to just snap, the others I had to use my trusty little hand saw.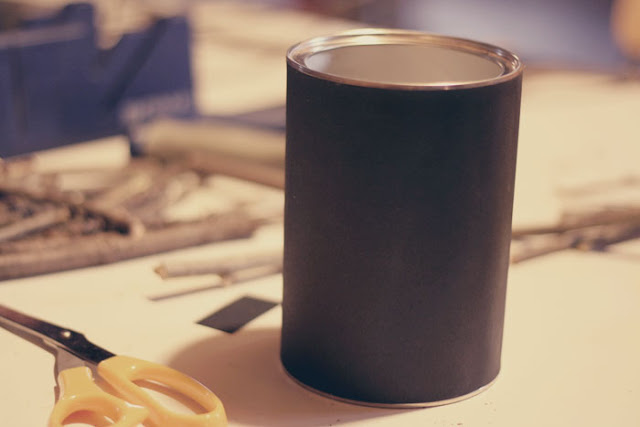 Cover your can with dark paper. I used some scrap black card stock and hot glued it all the way around. This is so that you don't any of see the can peeking through the sticks when you're finished.

Then just start gluing! This works best if your sticks are pretty straight. I found that using some thinner/more bendy twigs helped fill in spaces and bend around some of the curves of other sticks pretty well. Make sure that they are all pretty even around the bottom of your can, so it sits flat.
Once I was done gluing the sticks all the way around, I went back in and filled some of the tiny spaces with little extra bits of twigs to hide the can a little better!
That's it! Can you believe it? I tied some natural twine around mine and filled it with some autumn inspired fake flowers and things. I had found some funky twigs outside while gathering my sticks and added them to the arrangement too 🙂
How cute would it be to make a bunch of these in different sizes!? Soup cans and stew cans perhaps?
Give it a try and let me know how what you think of the final product!!
Last Updated on