Fall is the best season by far. And it's the perfect time to get creative! Here are 10 Fall inspired DIYs and crafts to make this autumn weekend.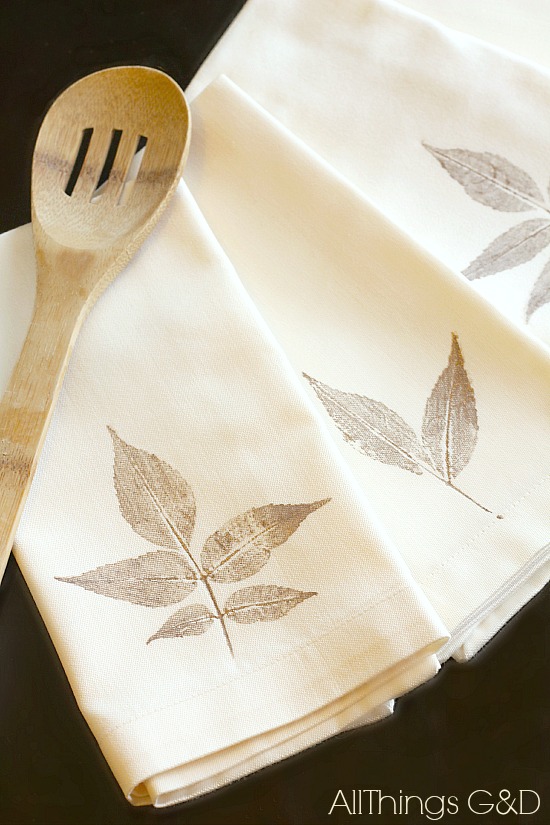 This one is especially useful if you're hosting any harvest dinners this fall. The DIY uses real leaves and works on any napkin you might have laying around. The result is effortless and pretty!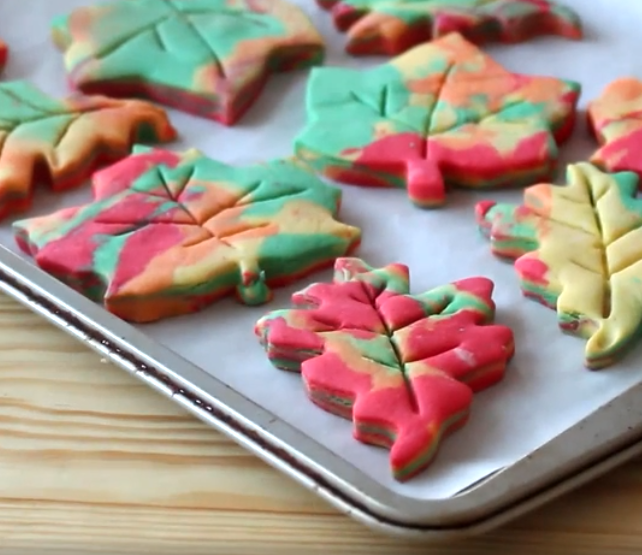 If you're not exactly a pro baker , we have the autumn cookie recipe for you! This easy shortbread combines multiple colours to bring the colours of the season into your baking. That means, you don't have to work with icing after the fact.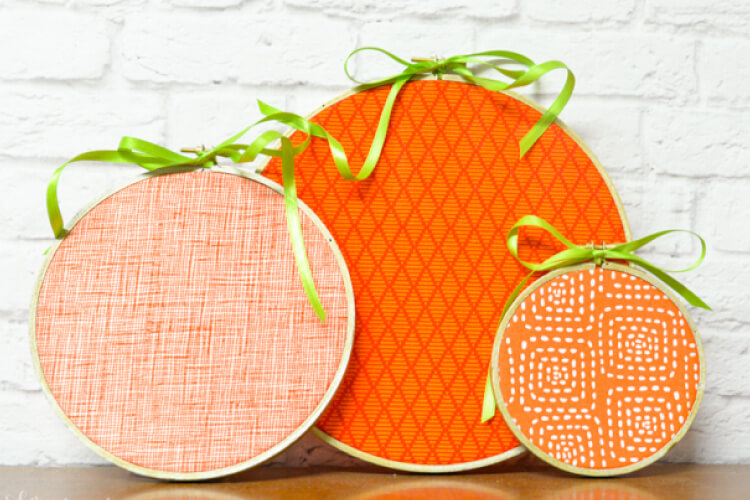 This DIY couldn't be any easier – especially if you have some embroidery hoops and fabric laying around from erm, failed projects of the past. You can go as basic as you want on this or add some elaborate stitching, but the end result is a cute set of hoop pumpkins.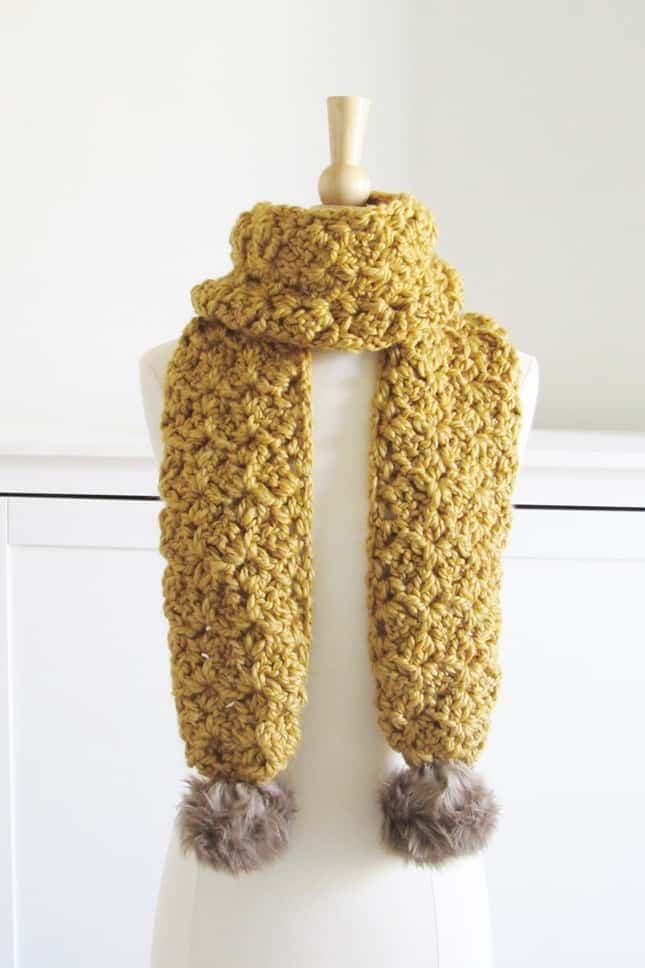 Colder weather is coming – prepare by crocheting yourself this gorgeous and simple chunky yellow scarf. For those who already know how to crochet – you'll be happy to learn that this piece took only 1.5 hours to make. Try it yourself! You might also enjoy our top 10 super cozy DIY projects for cold weather.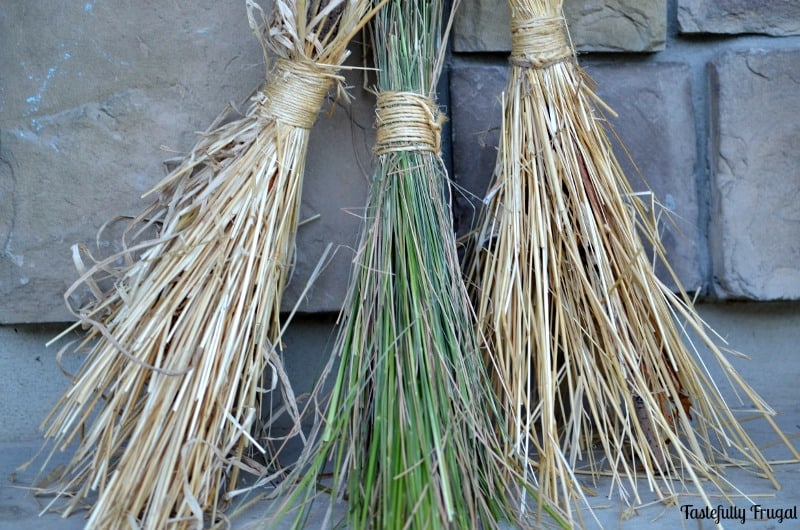 Perhaps you already have a witches broom for yourself (we won't ask too many questions) – but this piece works for both early fall and the later days of autumn when Halloween decor comes out to play.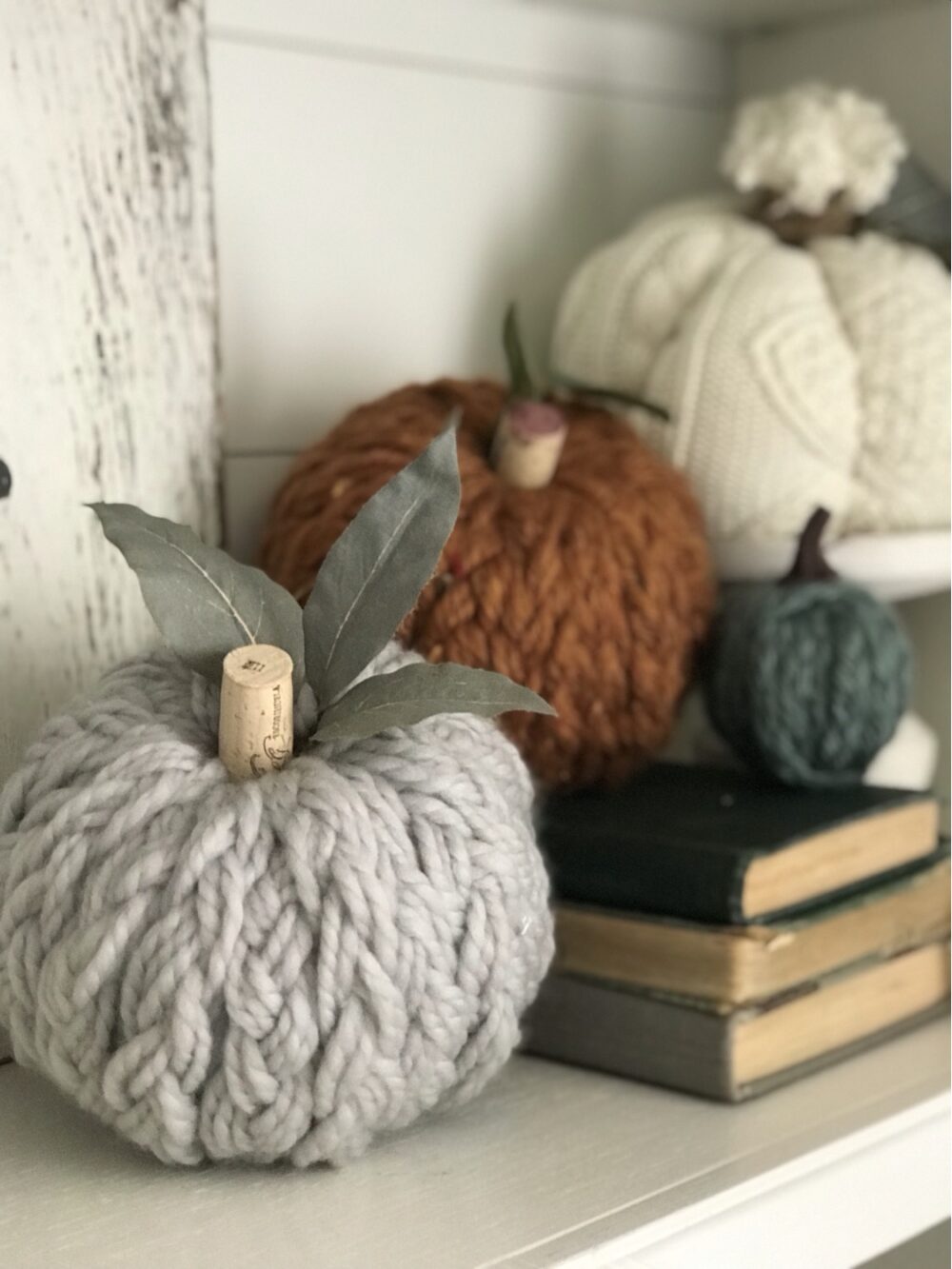 I'm always amazed by what creative people can come up with after a trip to the dollar store – and this DIY by Blooming DIY-er is no exception! These fall pumpkins will UP your autumn decor game and are actually pretty simple to make.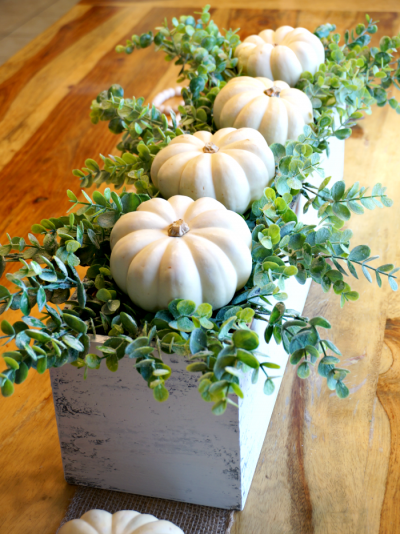 If you're trying to keep your home to a white-theme and want to avoid the usual oranges of the season, this chic centrepiece with eucalyptus is a gorgeous option.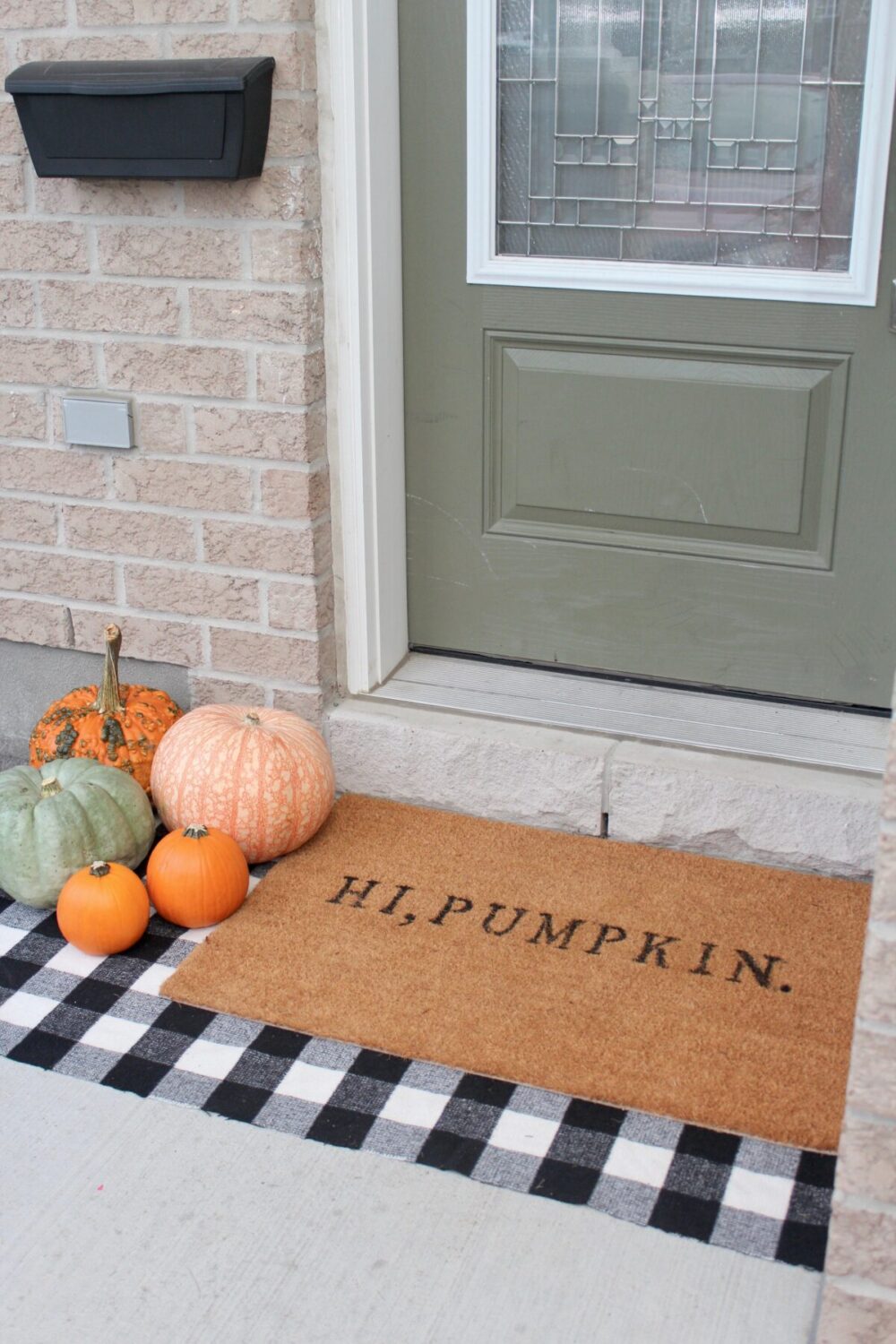 My doormat is one of those things I aspire to change out seasonally – but if your local Homesense is absolutely empty like mine is, this is a great and easy way to make your own. Plus, you can make it 100% unique!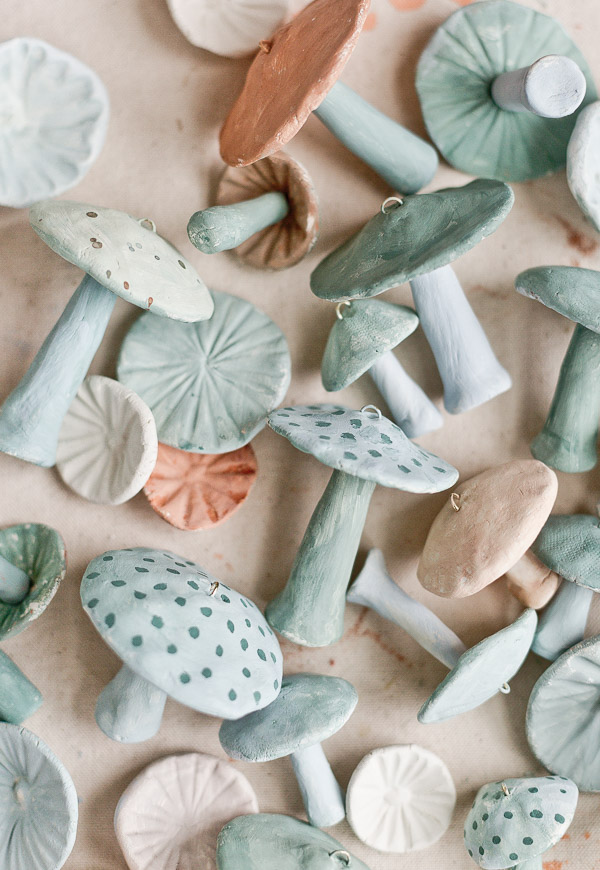 Is anyone else absolutely obsessed with mushrooms right now? They are adorable and encompass that cottagecore feeling that we all love to embrace during the autumn season. These clay ones can be made to any colour you prefer!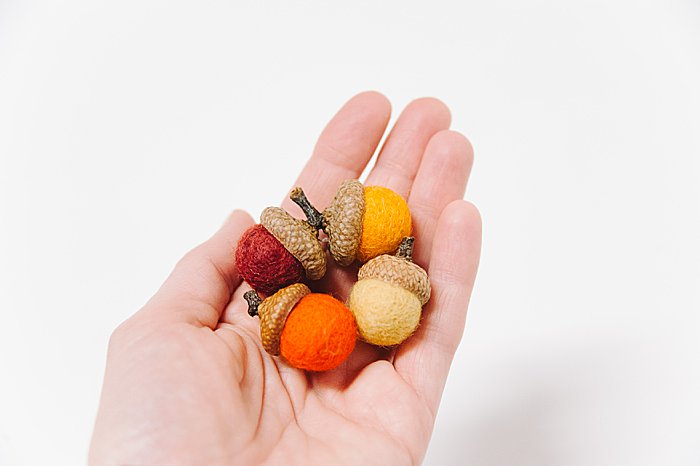 Felting is one of my favourite types of crafting activities, and one I only discovered in recent years. The good news is, you don't have to have much practice to make something really cute! These acorns would look adorable in a bowl on your coffee table – don't you think?
PIN IT!
Last Updated on