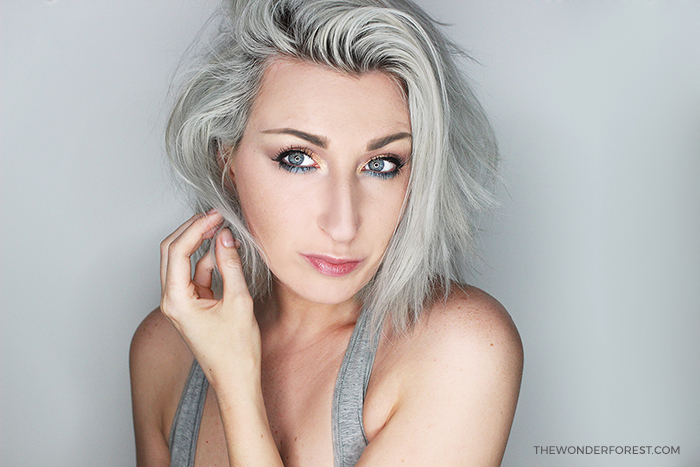 Patio, pool, and boat parties are an essential part of summer!  If you plan on lounging by the water like a beautiful beached mermaid, I've got an easy and bold pool party makeup look that would look great on any eye colour.   I chose golden hues with a pop of turquoise for a mystical, ocean-inspired palette and completed the look with the new Colossal Spider Effect Mascara by Maybelline New York.
Maybelline's Colossal Spider Effect is the first and only mascara to help you easily achieve spider runway lashes, a look you can wear day and night. Spider lashes are super trendy right now and have been seen all over the runways. This mascara makes it incredibly easy to get that look without going overboard into the realm of clumpy.
The brush on this mascara is like nothing I've tried before.  It's got asymmetrical cone-shaped bristles that give your lashes a wider separation than other brushes and a thin tapered tip that lets you get the wand into those harder-to-reach areas like the corners of your eyes.  To use it, you simply sweep the wand from root to tip. Take your time to create a perfectly grouped lash look, and reapply on the tips of your lashes for an extra length boost. 
Last Updated on