There's no better hairstyle than a quick hairstyle… am I right? One that literally takes 5 minutes to pull off is a keeper in my books.
Since chopping my mop above shoulder length, I've been experimenting with different styles, like this messy braided crown that looks cute with carefree waves.
This look is great for summer and festival season, and as a bonus, it helps keep hair our of your eyes.
Here's how to recreate this style: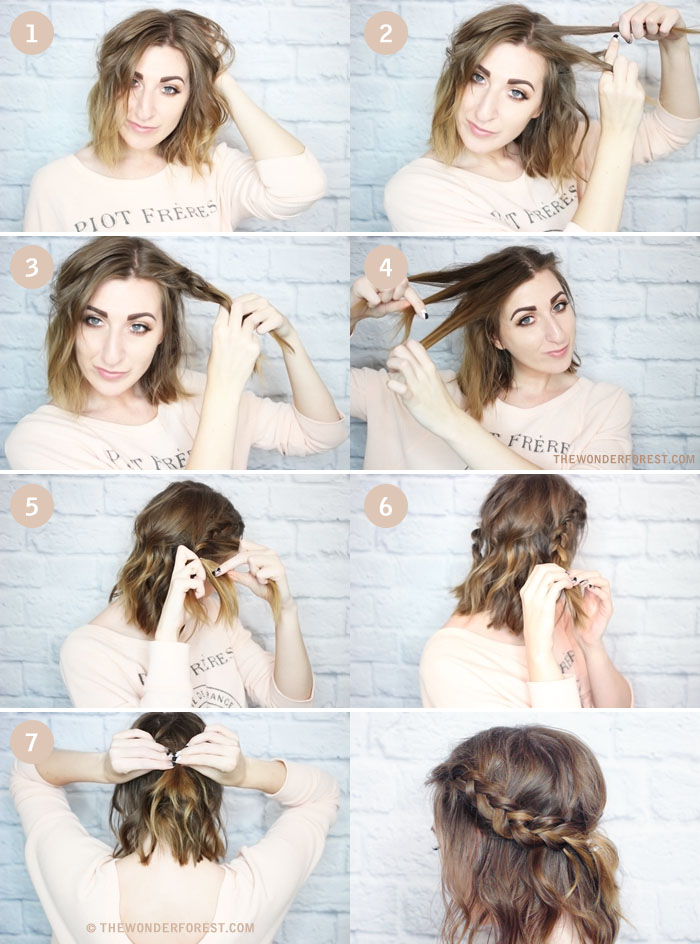 1. Start with wavy hair. If you already have wavy hair, you're not only lucky, but you can skip the process of curling your hair with a wand. Tip: if you want to save time, braid your hair at night, sleep on it, and then remove the braids in the morning to get a nice base for this look.
2. Start on one side and grab a chunk of hair from the top closest to your face. Section into 3 pieces to start your braid. You're going to want to do sort of a backwards braid. Instead of passing the pieces above one another, pass them underneath. (i.e. take a piece from the outside, pass it under and into the center)
3. Continue braiding, grabbing chunks from the top layer of your hair and incorporating them into your current braid strand. When you get about two inches behind your ear, continue the braid without adding any more strands. Pin temporarily in place while you work on the other side.
4. Do the same on the other side. Grab your three strands…
5. … Add pieces from the top layer…
6. … And continue the braid to the end.
7. Grab both braids and tie them together at the back of your head with a clear elastic.
Now you can go back and loosen up the braids a little bit for that carefree look. Pull out a few pieces to frame your face and you're done!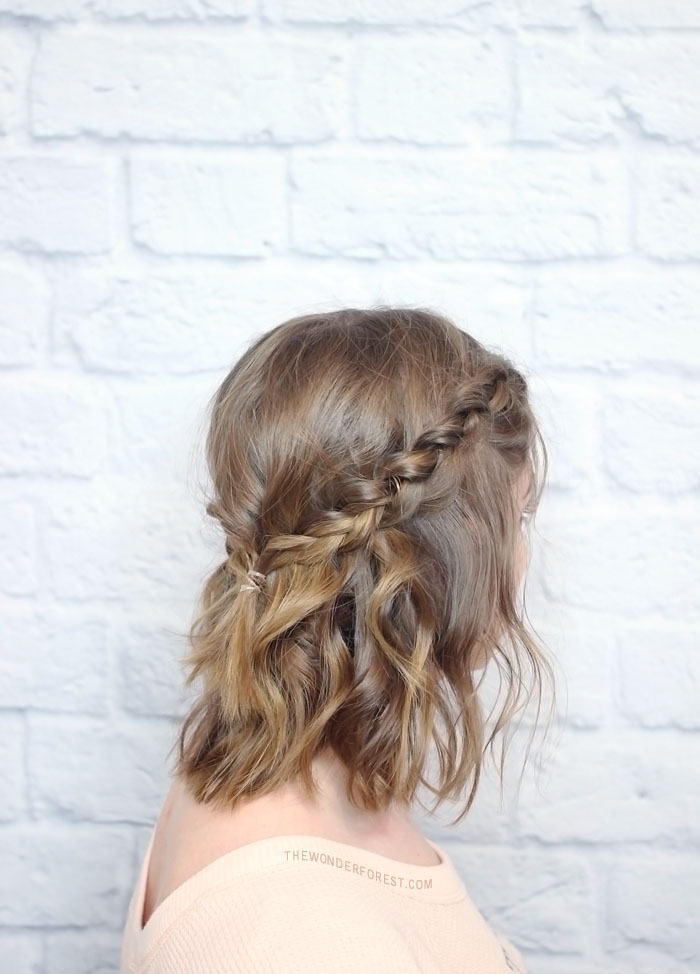 Want to get two hairstyles in one? Check out this tutorial for a carefree ponytail using this same braid:
Last Updated on