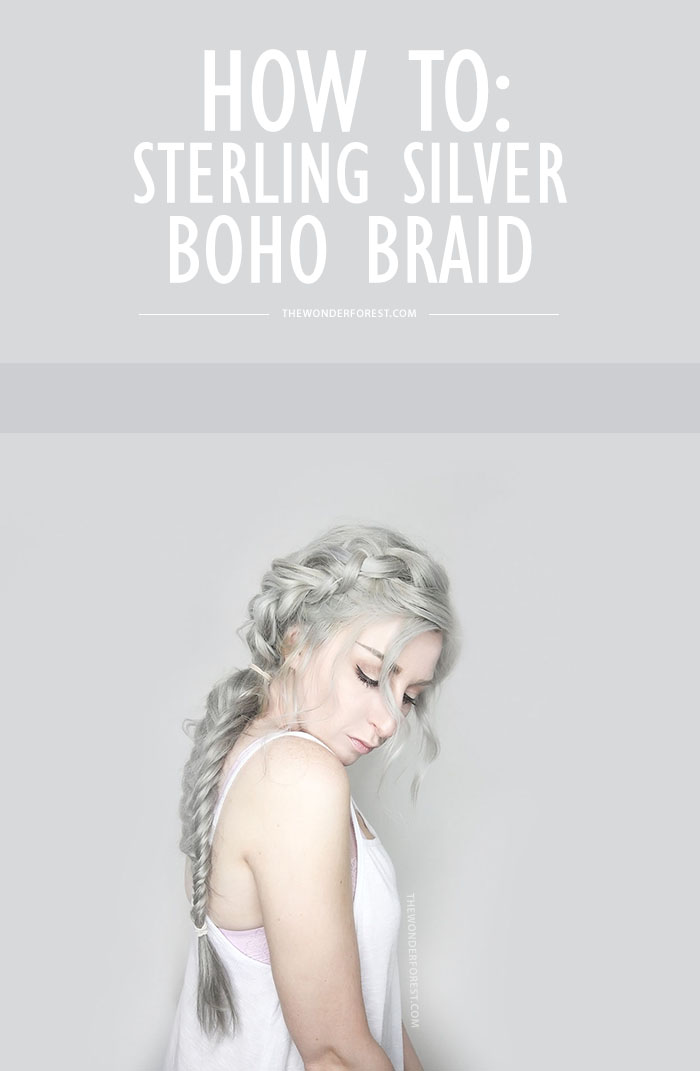 Sometimes it's nice to go long! I love my shorter hair, but there are times that it's fun to play with different hairstyles and feel a little more like a mermaid!  I was SO thrilled when I saw that my favourite hair extension company, Bellami, added a Sterling Silver Samantha style to their line. The colour was a perfect match for my silver mop, which was a huge relief because I was dreading having to dye a set of extensions.  They clip in as usual, so it is super easy to change up your hairstyle on a whim. Code WONDERFOREST will save you $$ on any set of Bellami extensions, by the way!
I decided to play around with some hairstyles and ended up with one that is SO easy and will work for long hair of any colour. This relaxed boho braid tutorial is perfect for summer or just for keeping your locks out of your face.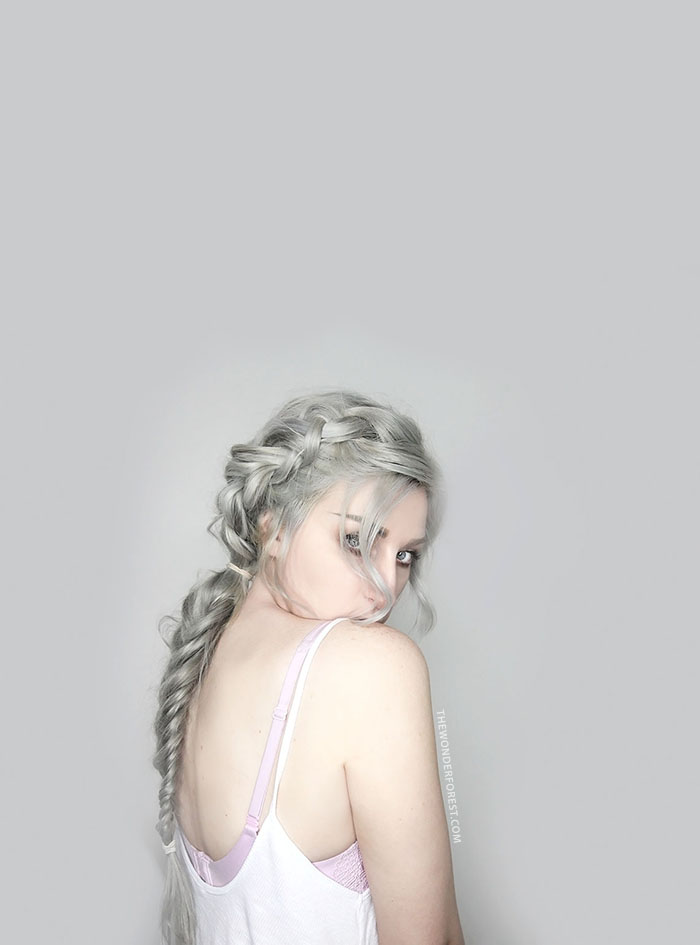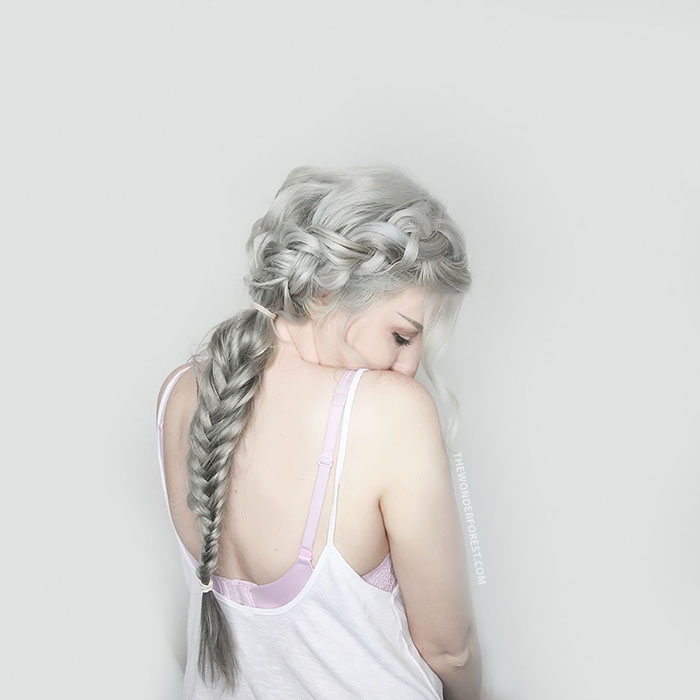 How to achieve it (boho braid tutorial):
Start by adding some texture to your own hair. I used dry shampoo and my Bellami curler wand with the 1 inch barrel to give my natural hair a bit of a wave. This will help to add some volume to the top!
Part your hair to the side and clip in the extensions.  The set comes with various widths. Starting at the bottom, clip in the widest set at the back, and then working around your head and towards the top, continue placing the clip-in extensions in between layers of your own hair.
To start the braid, grab a chunk of hair from the top layer and begin with a dutch braiding technique. A dutch braid is like the opposite of a french braid… instead of placing each section of hair OVER one another, just bring them UNDER.
Once you get to the nape of your neck, tie with a hair elastic to begin the second braid.
The second braid is a fishtail braid. If you haven't done one before, it's super easy and you can watch tutorials on YouTube! Complete your braid to the end and secure with another elastic.
Using your fingers, loosen up the braid and pull out some pieces around the front for that effortless feel!
That's all there is to it! If you want to see how I achieve the perfect silver colour, check out my silver hair dyeing guide here.
Last Updated on