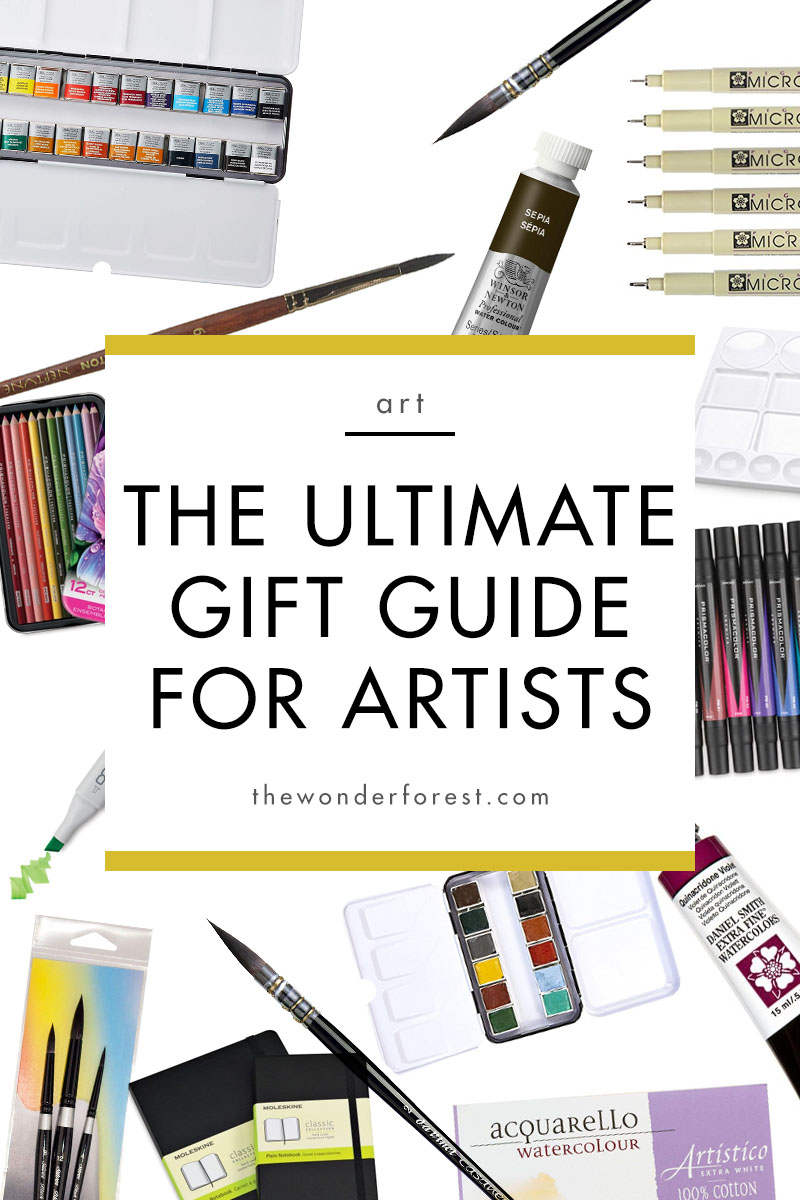 You might be new to the watercolor painting game, or perhaps you're at a loss for gift ideas for that artist in your life. Buying art supplies can seem like an overwhelming task when you don't know what you're looking for or what somebody who's more experienced might need.
That's exactly why I've put together this gift guide for artists! I'll help to take a little bit of that stress away from your decision making and outline a few key products that are sure to be appreciated.
Links are included to Amazon pages so you can easily add your choices to your cart and get super fast shipping. I've also included links to Blick Art Materials in case Amazon isn't your thing and you want to save 15% and get free shipping!
This post contains affiliate links for product recommendations. Any purchases made through these links help support the blog with a small commission. As an Amazon Associate I earn from qualifying purchases.

Watercolour (Beginner)
A perfect simple gift set for watercolour beginners would include a pad of watercolour paper, watercolor paint (either tubes or pans), a couple of key brushes, and a palette. Below are a few recommendations that any aspiring watercolour artist would be happy to receive.
Watercolour (Experienced)
For the more experienced or not-so-beginner artists, any of the gifts below would be amazing additions to their supply collection. Some new paints and higher quality brushes and paper are sure to be appreciated.
If you're on a budget, my recommended gift set would include some nice paper (either Arches or Fabriano), a small set of higher quality watercolour paint tubes (primary colours work really well if you don't know which to choose!), and an amazing professional watercolour brush.
Illustration & Sketching
For those who love to sketch, these gifts would be perfect on their own or as a DIY art set. Some nice coloured pencils are always such a treat! And a hardcover sketchbook is perfect for traveling with.
I hope that you find this Artist Gift Guide helpful! As a creative person, what would you be thrilled about receiving as a gift?
Last Updated on