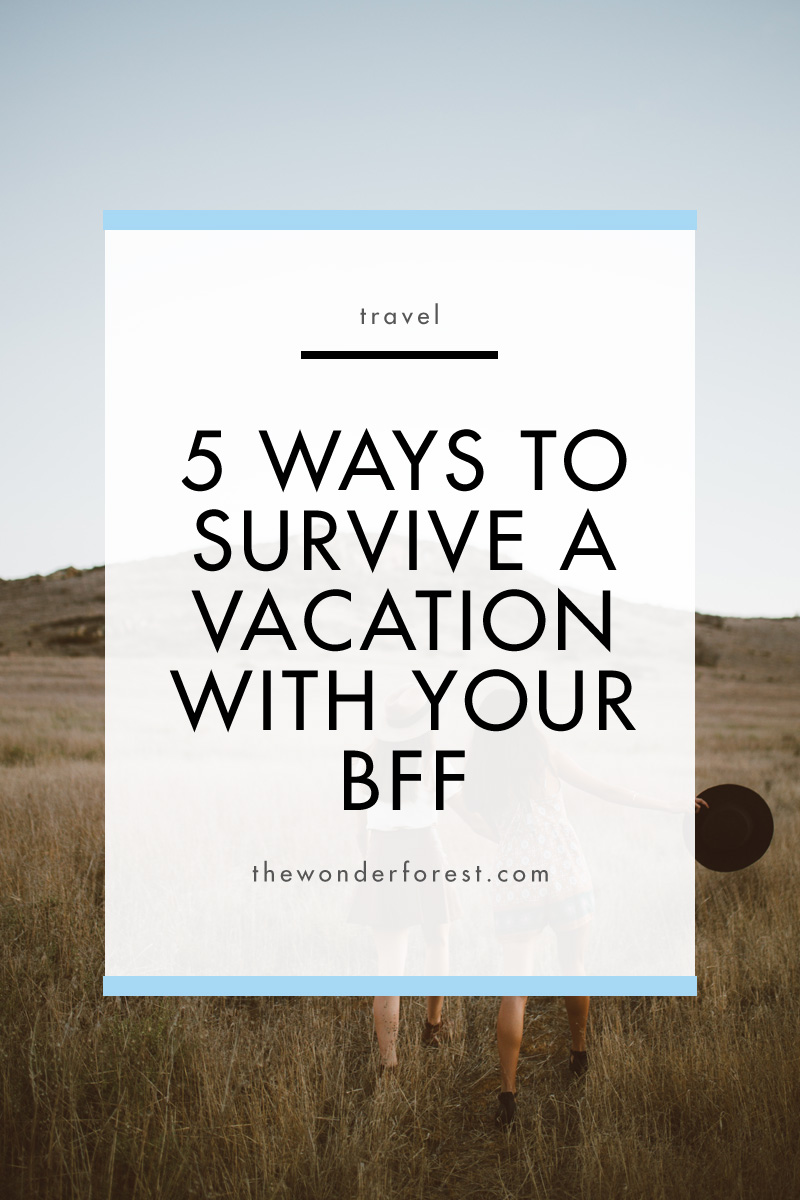 For many, travelling around the country or world is one of of the most rewarding experiences of life. Travel introduces us to new cultures, food, and landscapes we would never see or try otherwise. If you love seeing the world and are lucky, you might have friends who share your passion for travel, as well.
So, are you planning a trip with friends? While a vacation with friends is a super fun and once-in-a-lifetime experience, there are some points to keep in mind to make sure all goes smoothly. Here are five tips for having the best trip ever with your group of pals or BFF.
Choose Wisely
To put it frankly, there are some people who you should probably avoid travelling with. Travelling is exciting and pushes us out of our comfort zones, and that means it can also create stressful situations from time to time. This stress can bring out the worst in people, or often accentuate clashing personality traits.
What this all means is that there are some friends you should think twice about traveling with. Ask yourself: Do you and this friend have similar personality traits? Do you cope with stress in similar ways? How have you both handled stressful situations before? Take some time to reflect. These questions can give helpful answers.
Agree on Plans Ahead of Time
When travelling with groups of people both small and large, an itinerary can be your best friend. Take some time before the trip to make a schedule with friends you can all agree on and aim to stick to it.
At the same time, understand that travelling can be most fun when the unexpected happens, so don't stress if not everything goes to plan and you miss one of your 8 AM wake up calls! It might be a chance to experience something even better.
Speak Up
You can't read anyone's mind, and no one can read yours. Just like in everyday life, if there's something you want to do then you should say it!
For example, nobody will know you want to go on that super cool historic mansion tour unless you take action and tell them. If you keep quiet and miss out on something you were dying to do, you may just regret it.
Spend Some Time Alone
Especially on longer trips, don't be afraid to part ways with your besties and take a few hours or a day to yourself. This can be extremely helpful if you are starting to feel tired or overwhelmed from the long days of adventure. Some alone time can bring you back feeling refreshed and excited to tackle the rest of the trip with everyone else.
Know That Anything Can Happen
When travelling in general, and especially with a group, it's important to be able to go with the flow and stay calm in the face of adversity. That's what travel is all about  —  stepping into the unfamiliar. So the chances of facing stressful times are high, but so are the chances of having an incredible, once-in-a-lifetime adventure. Staying light and focusing on having fun will make for the best times with friends. Embrace it!