I'm a ball of nerves right now because I've filmed my very first makeup tutorial for all of you to see. This is basically the same as my Everyday Smokey Eye Tutorial but in video form so you can see how it's done. This is my go-to neutral look that adds some depth and highlight to your eyes.
I've always been a bit nervous in front of video cameras and it certainly doesn't help my confidence when an unwelcome spot appears on my face on filming day! Oh well, I'm trying to reach out of my comfort zone a bit and we can't all be perfect, right? 😉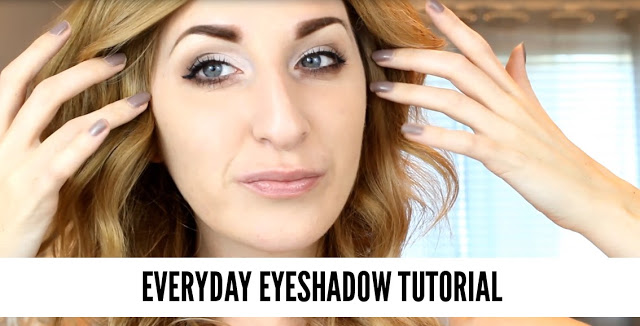 You can click the image above to watch in YouTube! I hope I did ok! Let me know what you think and like/subscribe to my channel if you want to see more and I will consider doing them more often. If you're a seasoned YouTuber, I'd love some advice!
(bonus points if you can spot my birthmark!)
Last Updated on