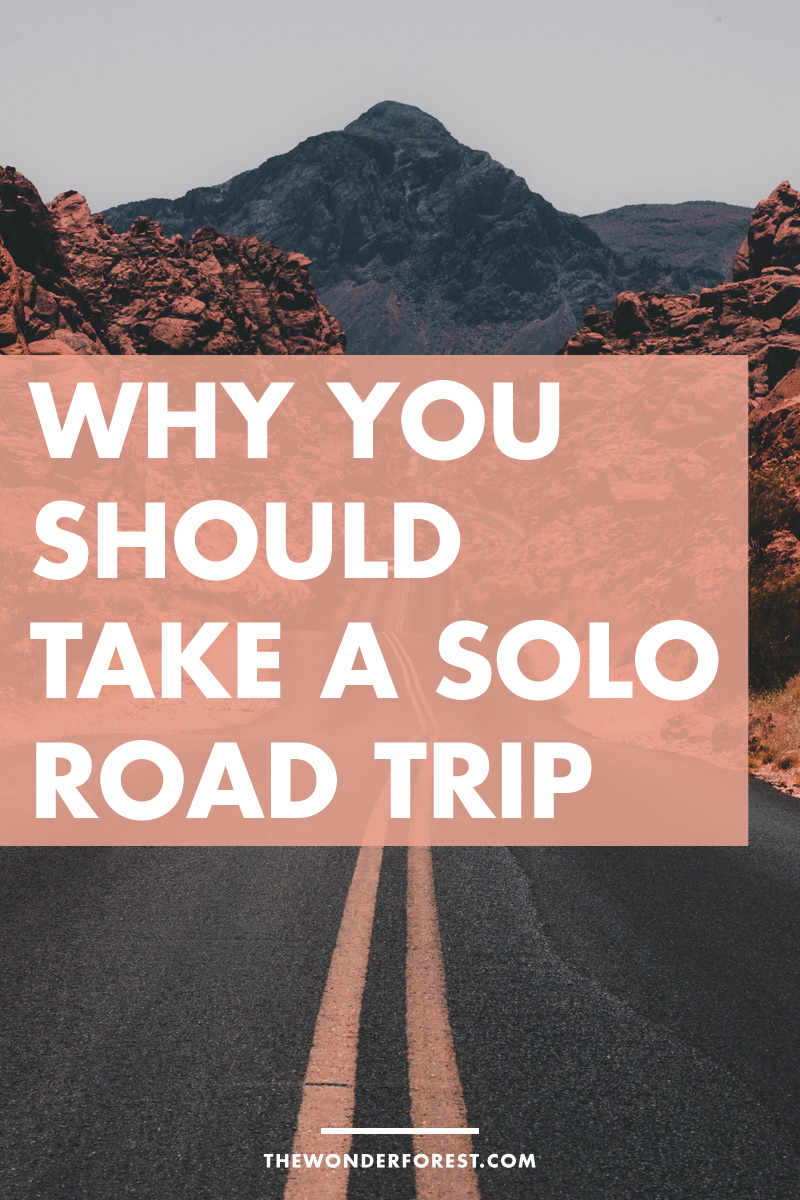 The world today is often a pretty stressful place. Between school, work, and bills, there is also constant pressure to connect with those around us as well. With everything that goes on in our daily lives, time alone is often not possible or somewhat frowned upon. I lived by this societal expectation the majority of my life, until I did something very out of character, and took a trip that ended up changing everything.
The Breaking Point
By the age of 26, I was almost completely burned out. "How does a woman so young get to that point?" you might ask. Well, when you have struggled with anxiety your entire life and have not learned any sort of stress management skills, life catches up with you pretty quickly. Even though I didn't know it, this appointment with destiny had been building up for years, but got significantly worse when I moved home from graduate school.
Upon my return I ended up immediately ended up taking a job that sounded like a great idea at the time. Unfortunately less than a year in realized it was not going to be what I had expected and things began to really deteriorate. Between the stress at work and the worries of my personal life, I finally reached a point where I couldn't take it anymore. My first reflex was to run away from it all, which is exactly what I did. And I did it alone.
My Happy Place
I am a Pisces and a California girl, so I almost can't help but be a total water baby. For me, the place I am usually happiest is at the beach. The sound and feel of the water almost feels like it washes away the worries, stress, or pain that weighs me down. So for my escape, I planned a little road trip to Pismo Beach, packed up my Toyota and went.  I had never been there before, and I also had never traveled anywhere that far by myself either. Normally that sort of thing would scare the pants off of me, but that just speaks to the level of desperation I felt to get away.
I ended up staying in a darling hotel right on the beach, and when I got there, I dropped everything in my room and went straight to the waves. The second that the water hit my toes, I literally felt the stress lift off of me. I spent the next 2 days reading on the beach, eating some amazing seafood, and watching the sun rise while I evaluated my life. It was while I was there that I realized that the current state of my life was not what I wanted. I then was able to get in touch with my heart for the first time and take a step towards creating the life that I truly desired.
Why You Should Do It Too
As someone who not only identifies as an introvert and had been almost overly cautious up to this point in my life, I cannot put into words how freeing it was to step out of my comfort zone for the first time. Sure, I had been on vacation before, but this was the first time I had truly taken time for myself, and done something that I wanted. It was amazing to be able to make my own decisions and not have to consult anyone about them. For the first time in my adult life, I was truly free.
In the world today it is so easy to get caught up in what we are "supposed" to do, or constantly connect with people all the time, or constantly be busy. I have realized how devastating it was for me to operate like that, not only physically, but mentally and emotionally as well. I had to take that time for myself and road trip was a perfect way to do it. Get out there and find your happy place- you never know what freedom might be there waiting for you.