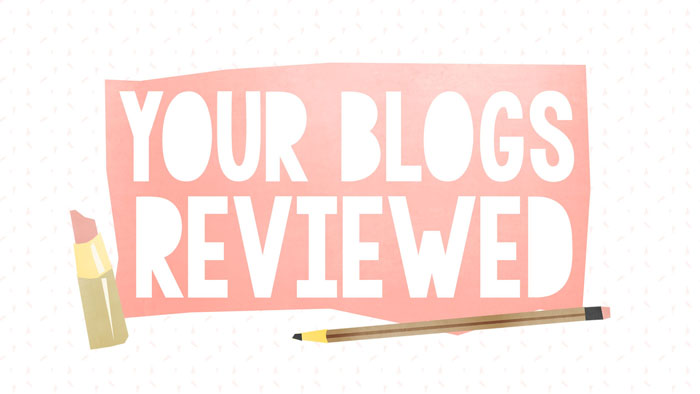 It's been quite a while since I did one of these Your Blogs Reviewed videos over on my Blog Beautician channel, and you guys have been gently poking me pretty often to hurry the heck up and do another! You're in luck, because today I have a brand new one for you and I'm reviewing a handful of your blogs, as requested.

Check out the full video below or click here to view it.
It feels good to be able to do these again. I wasn't able to for a while because my poor computer had been beat down and maxed out as far as I could take it. I couldn't get through a screen recording session without it shutting off on me! Thankfully, (if you watched my other video) Dustin and I put together a super computer and I can now do all of the things.
If you want to possibly be included in the next one, be sure to follow me over on Twitter and use the hashtag #REVIEWMEDANA with your blog URL whenever I call out for them.
I hope that you take away a few tips from these videos, even if I didn't get to your blog!
Last Updated on