It's almost spooky season and that means it's time to start decorating for Halloween! Sometimes, typical Halloween decor calls for gory decor with bloody dismembered limbs or kid-friendly DIY decor like googly eyes, skeletons, and spider webs. If you want to do something different this year for Halloween, why not try something classy and chic?
Here are 10 classy and chic Halloween decor ideas that can help you go from scary to classy.
White Halloween Tabletop Decor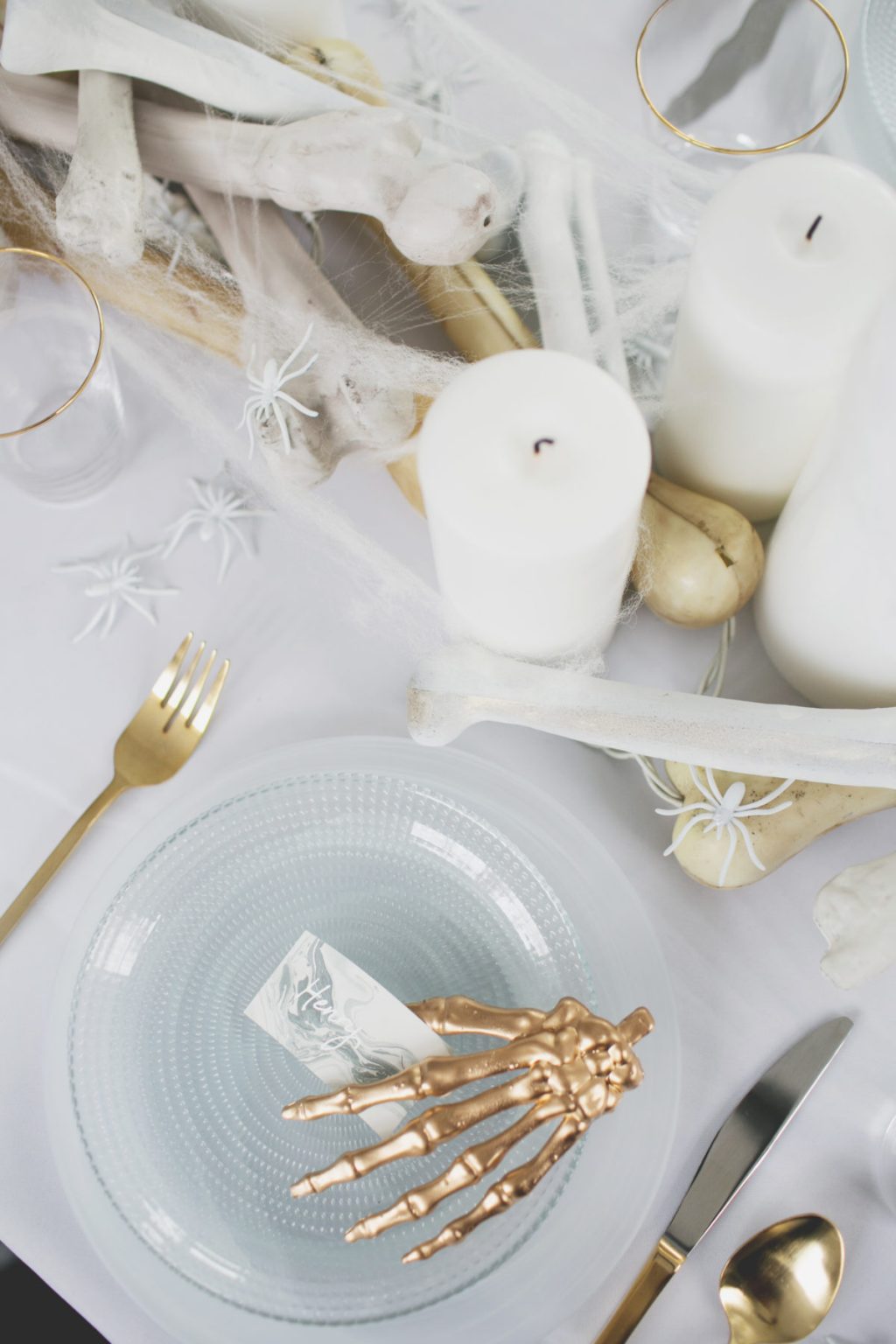 Halloween decor doesn't always have to include dark colours. Why not try out a white and gold theme? The white gives the room a "ghostly" feel, while gold accents give the setting a touch of class.
Vintage Style Decor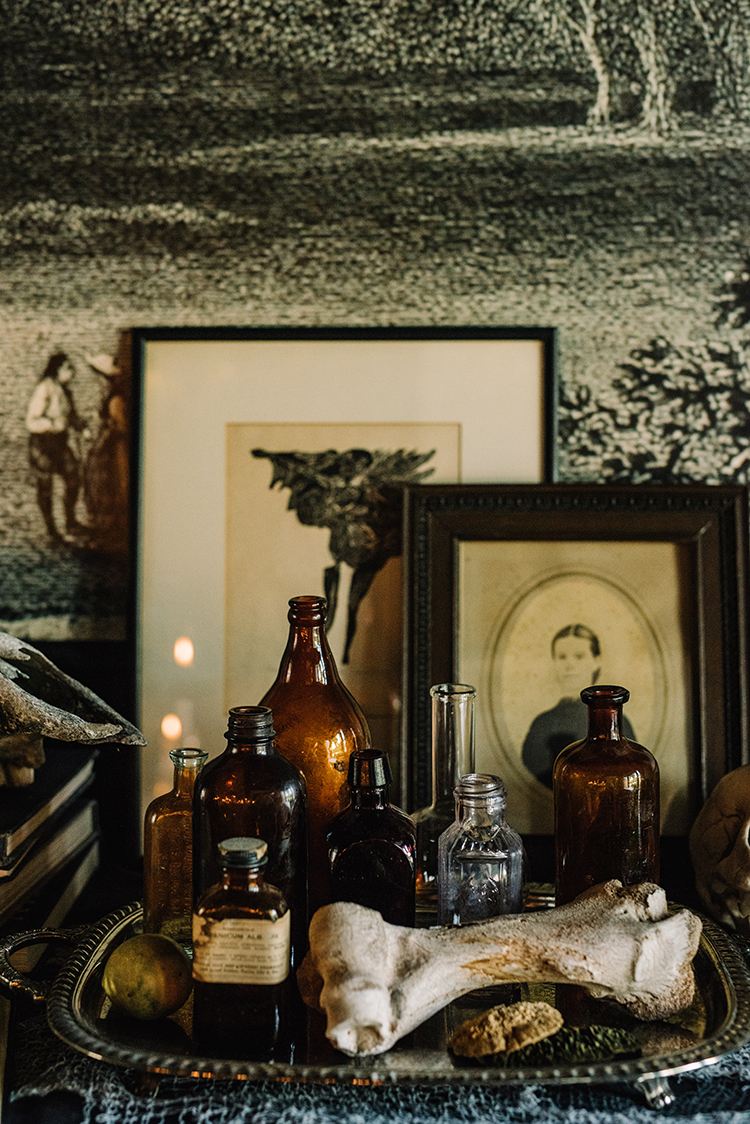 If you still want the spooky aspect to be present in your Halloween decor, you can always use beautiful vintage bottles and old photographs to decorate little corners of your home. The bone is just a bonus!
Sleek Halloween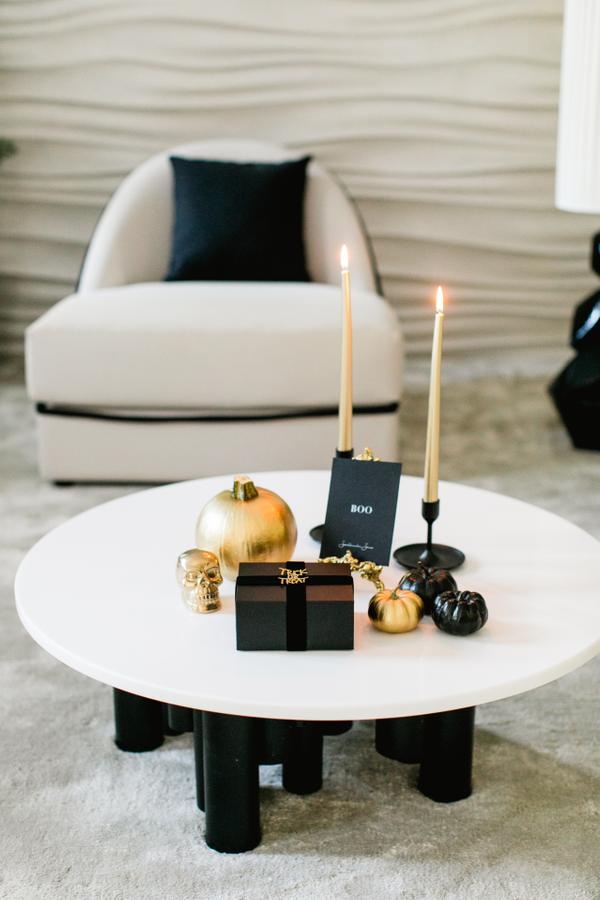 Is a sleek everyday look more your style? You can add a Halloween touch with black
and gold painted pumpkins and skulls to your already-minimal decor. The trick here is to go with your pre-existing colour theme for an effortless transition into Halloween decor.
Neutral and Minimal
Here's an easy way to incorporate Halloween decor without cluttering up your space! Giving your existing gallery wall a Halloween makeover with vintage style photographs and art gives the room a creepy vibe — but in a subtle way.
Spooky with a Touch of Class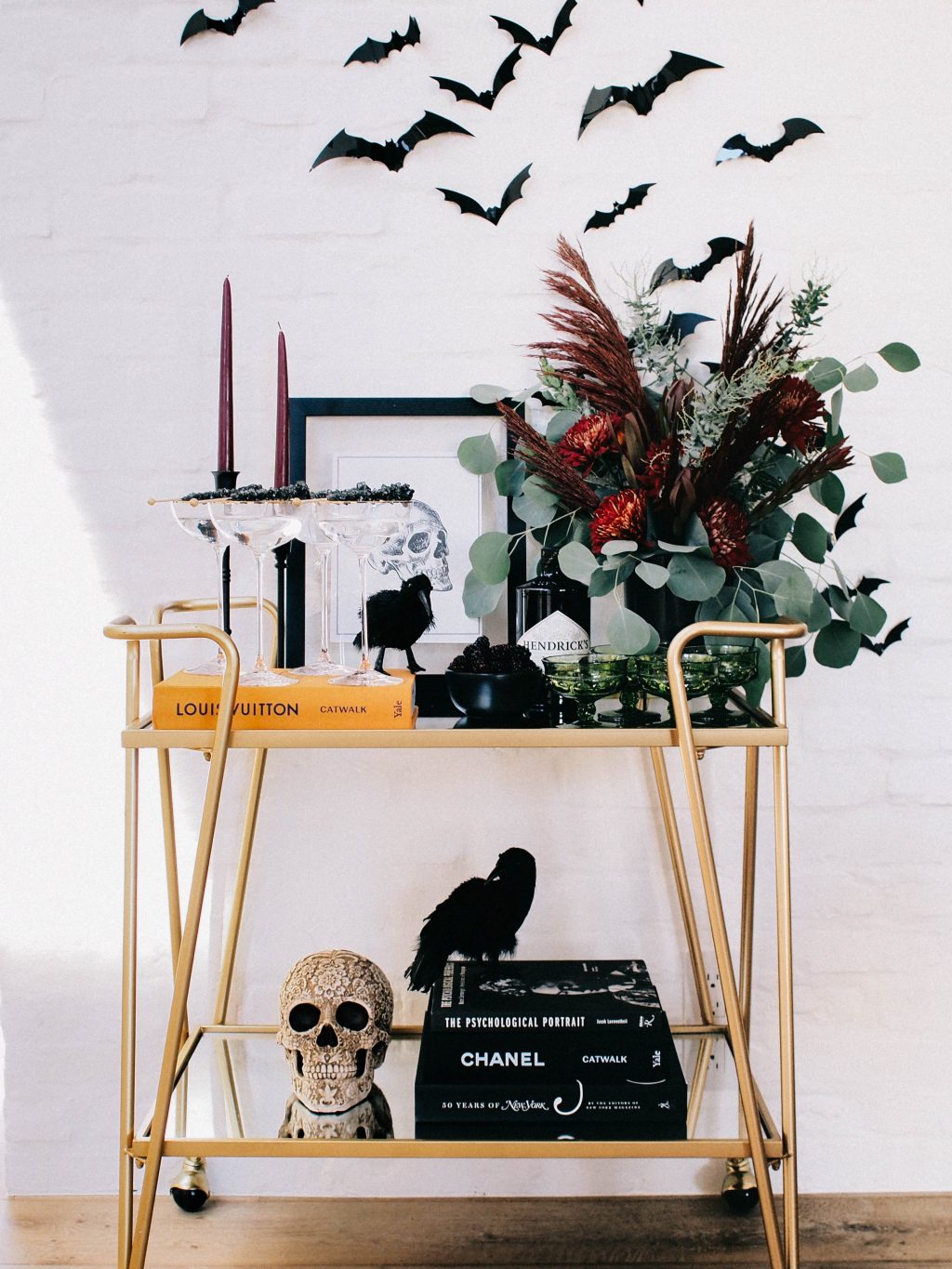 Go old-school classy by pairing some nice spooky decor with designer books
on a classy bar cart. The deep red florals add a touch of class to the entire display!
Mix and Match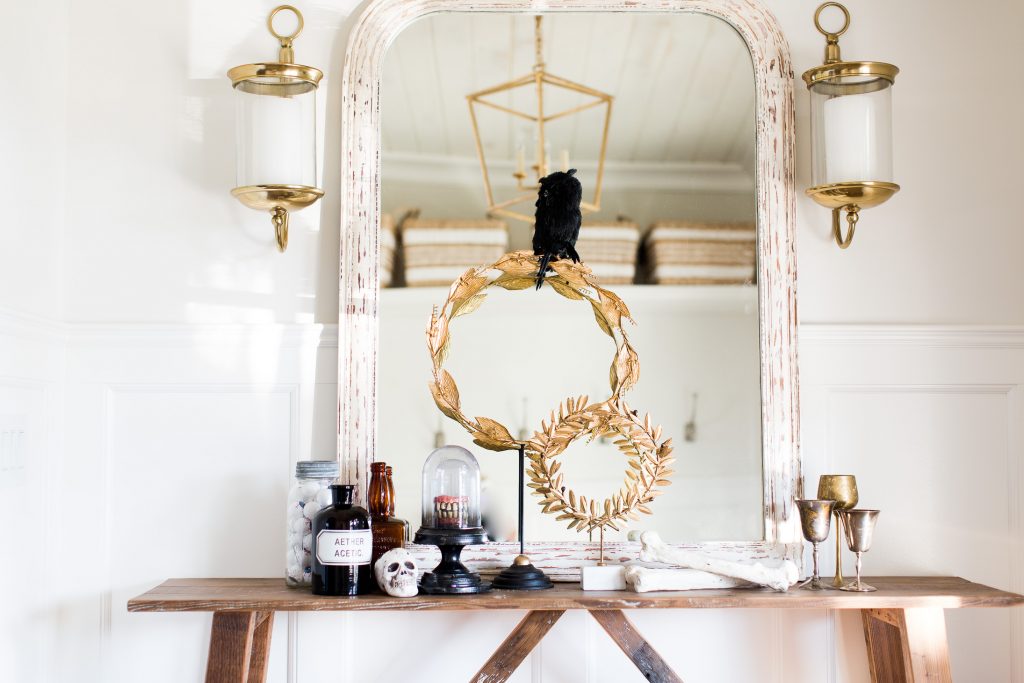 Have little ones you want to bring the Halloween spirit to? Try to mix some of the decor you might have collected with elements of sophistication like gold wreaths and decorative domes. It mixes in the Halloween fun without sacrificing style.
Bits of Halloween Flair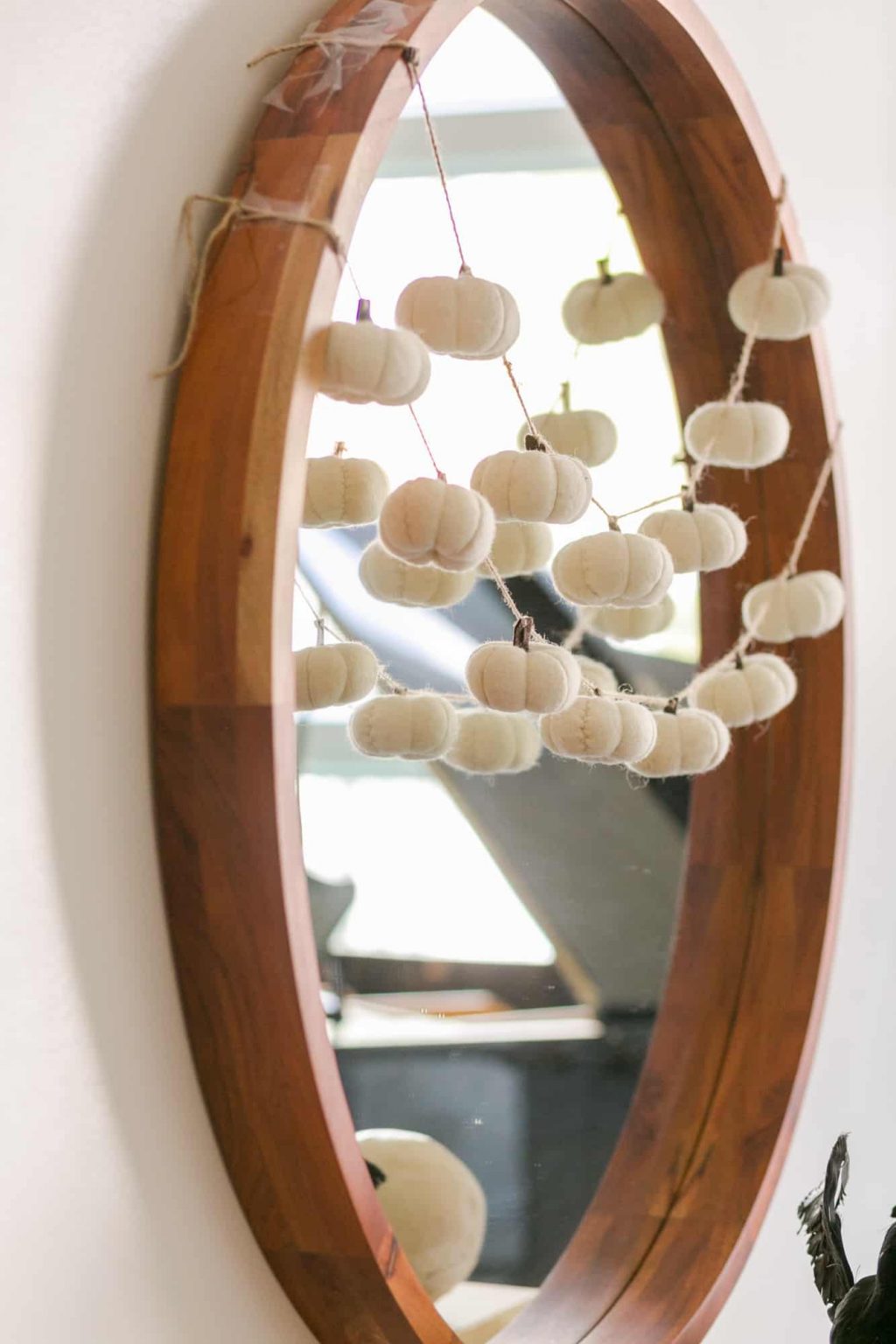 If you are really trying to be subtle with the Halloween decor, try adding bits of
Halloween decor throughout your whole home. It really can't get any better than Elsie's home at Halloween!
Classic Bust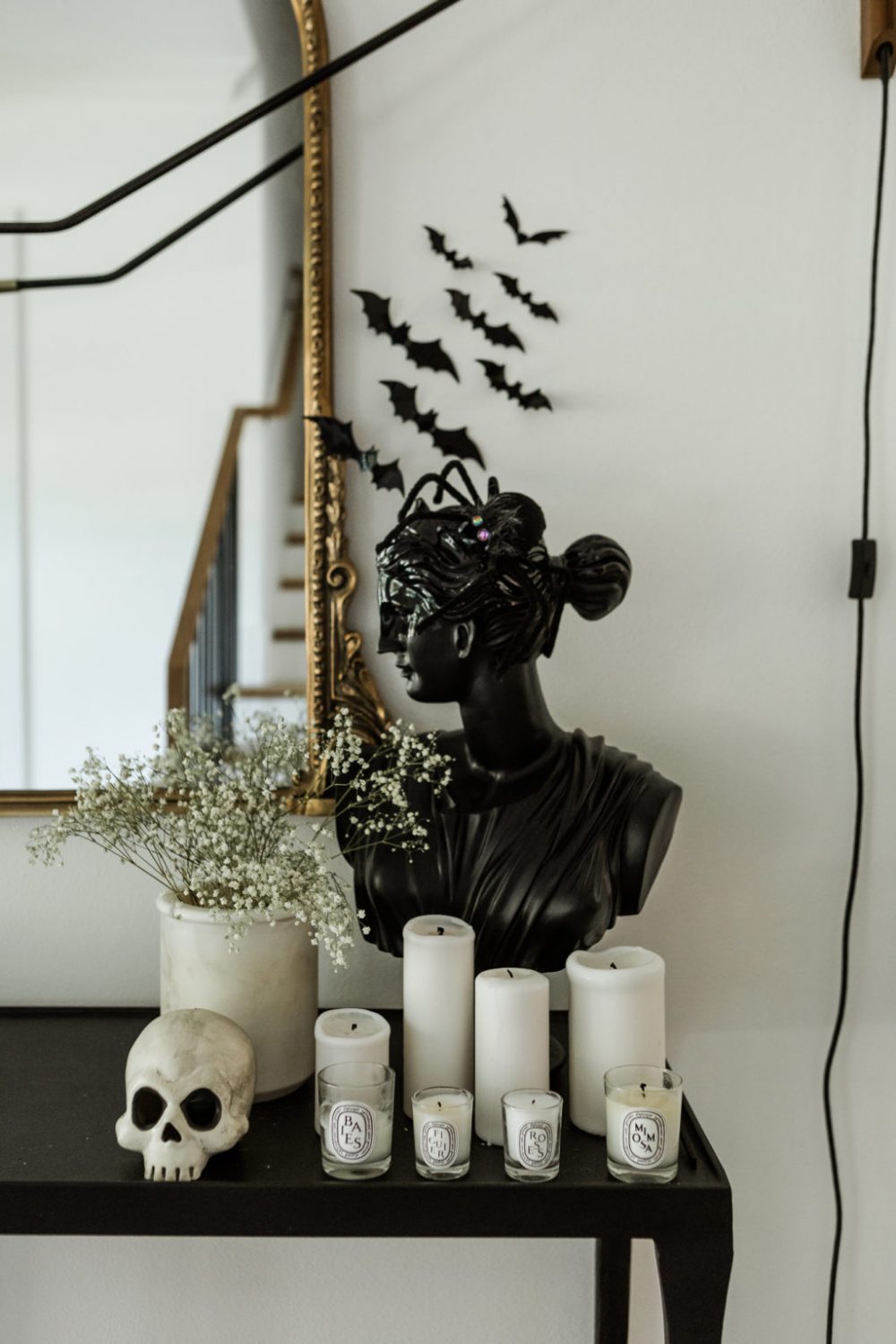 Classic, Grecian busts are really coming back into style. Dress them up with some Halloween decor, spray paint them black or even give them some fancy masks.
Halloween Minimalism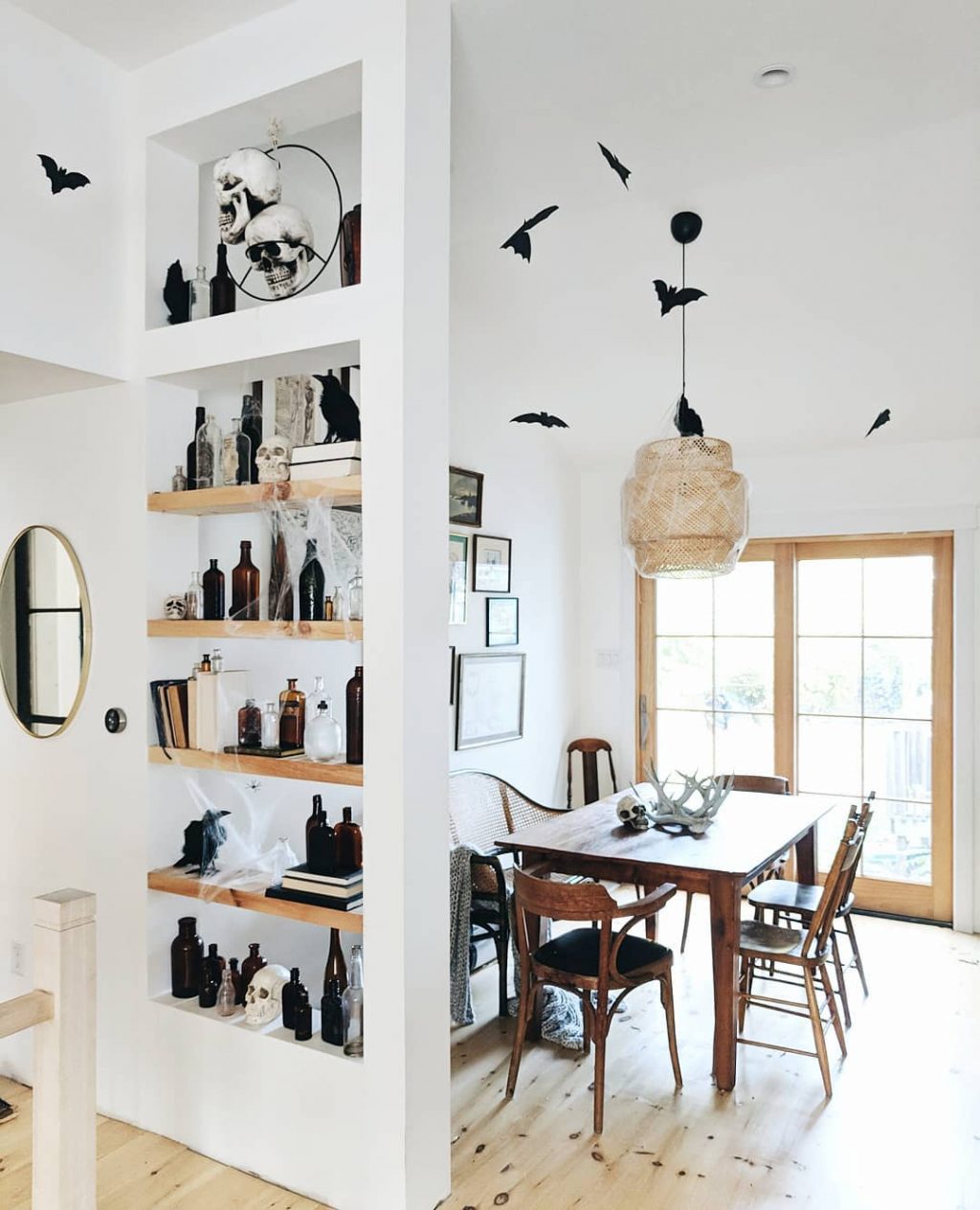 How can you make your home classy for Halloween if you still love classic motifs like cobwebs, skulls and bats? Easy — keep it minimal! In this example, Kirsten Diane kept to neutral coloured decor items and tons of glass bottles for that apothecary vibe.
Elegant and Subtle Halloween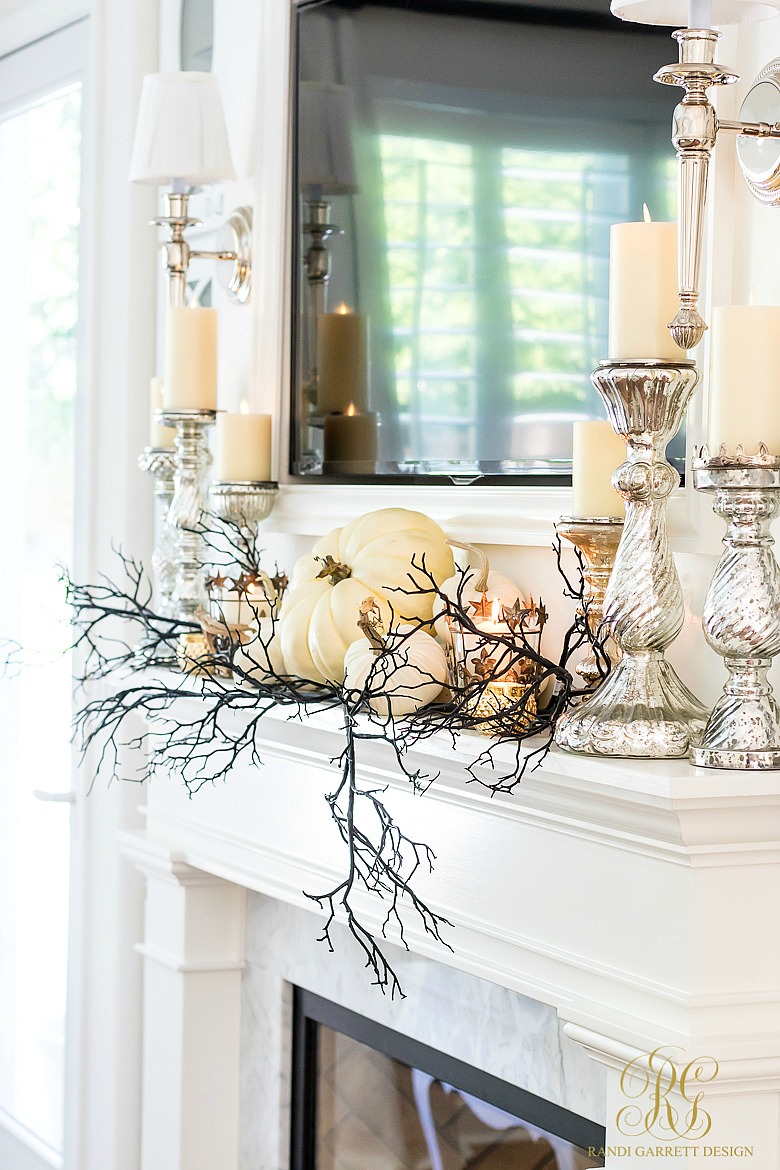 If you are the kind of person who likes to be over-the-top with Halloween decor, here is one way you can do it without it being a distraction. It's all in the little details — creepy branches on the fireplace mantle, spiders in the bouquets and more!
Which of these classy Halloween decor ideas caught your eye?
PIN THIS:
Last Updated on