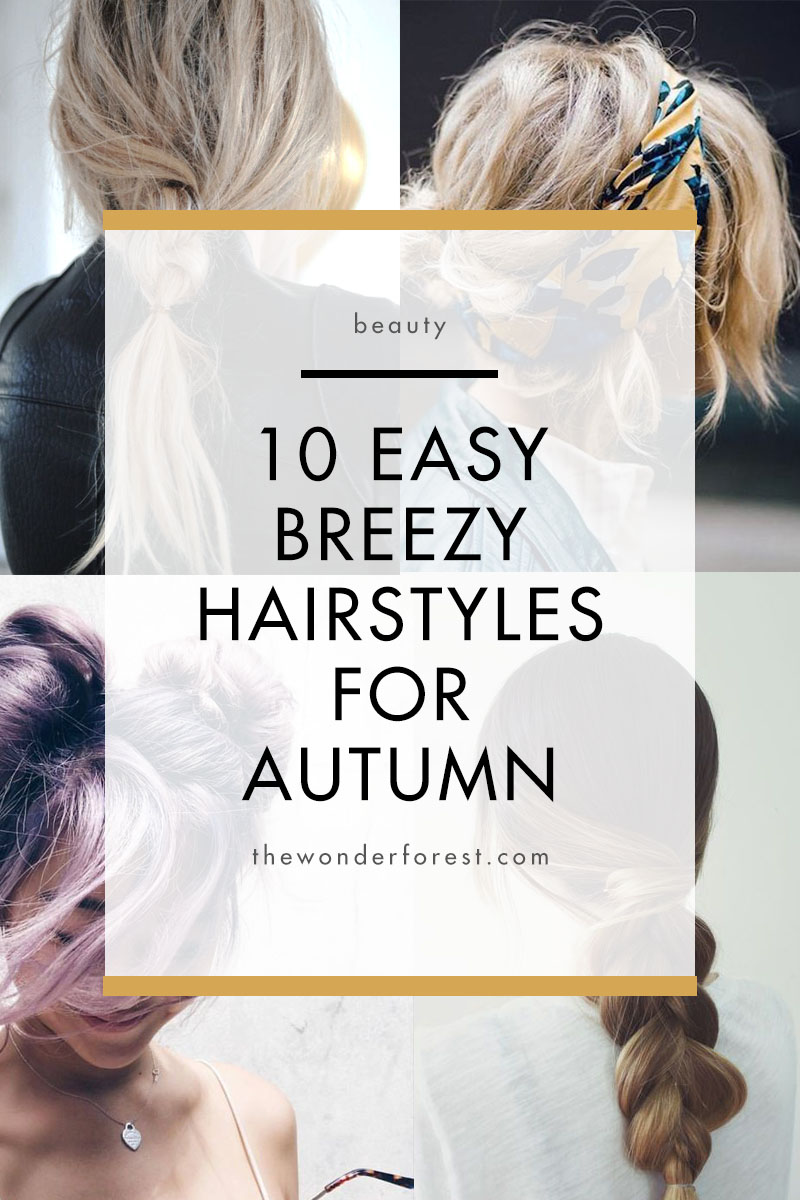 Autumn is here, which means it's time for cozy sweaters, cute booties, Fall inspired nails, and laid back looks. You may have even already started on your fall clothing purge and gathered your favourite outfits.
There's something about this season's style that seems so effortless and free, and what a better way to reflect that feeling than with some easy hairstyles.
Long hair or short hair, the "just pulled it together" look works on all lengths and can be done quickly. Add in some accessories like a scarf or headband and you've just kicked the look up a notch!
Below are ten totally simple 'dos that work so well for Fall!
10 Effortless and Easy Hairstyles for Autumn
Twist and shout!
A thick braid is perfect for those with long hair, and the twist detailing adds that extra bit of interest to the top. Leave some pieces out to frame your face in the front to make it more casual.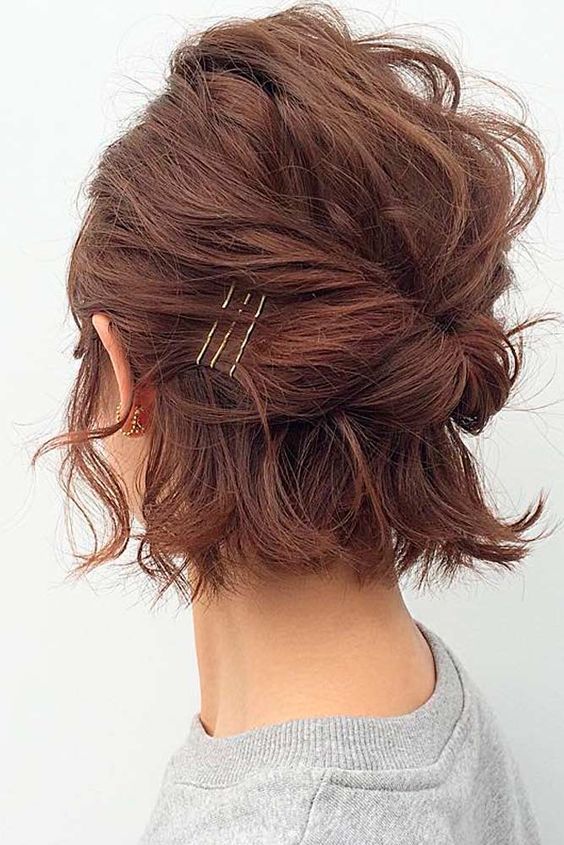 Short Updo
This one is perfect for those ladies with shorter hair who want to add a little volume or playfulness to their look. It's a half-up style with a twisted ponytail held with bobby pins. This would even work for an event or special occasion!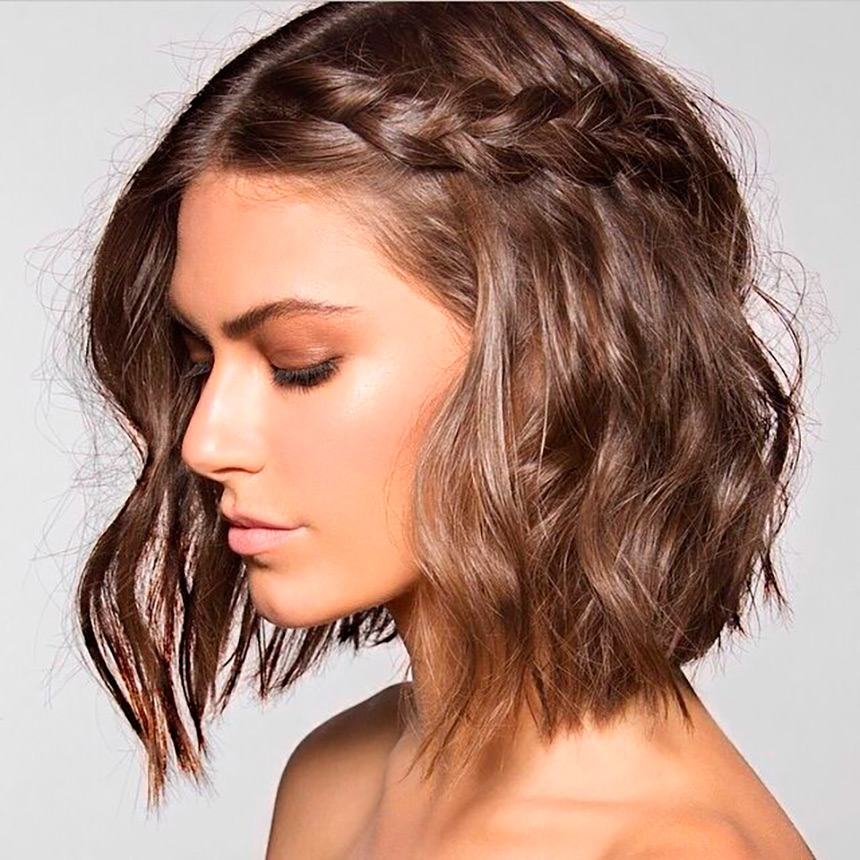 Boho Babe
Shoulder-length hair can benefit from big messy waves and a simple braid to add some style to their look. I love how simple this is but it still looks put together!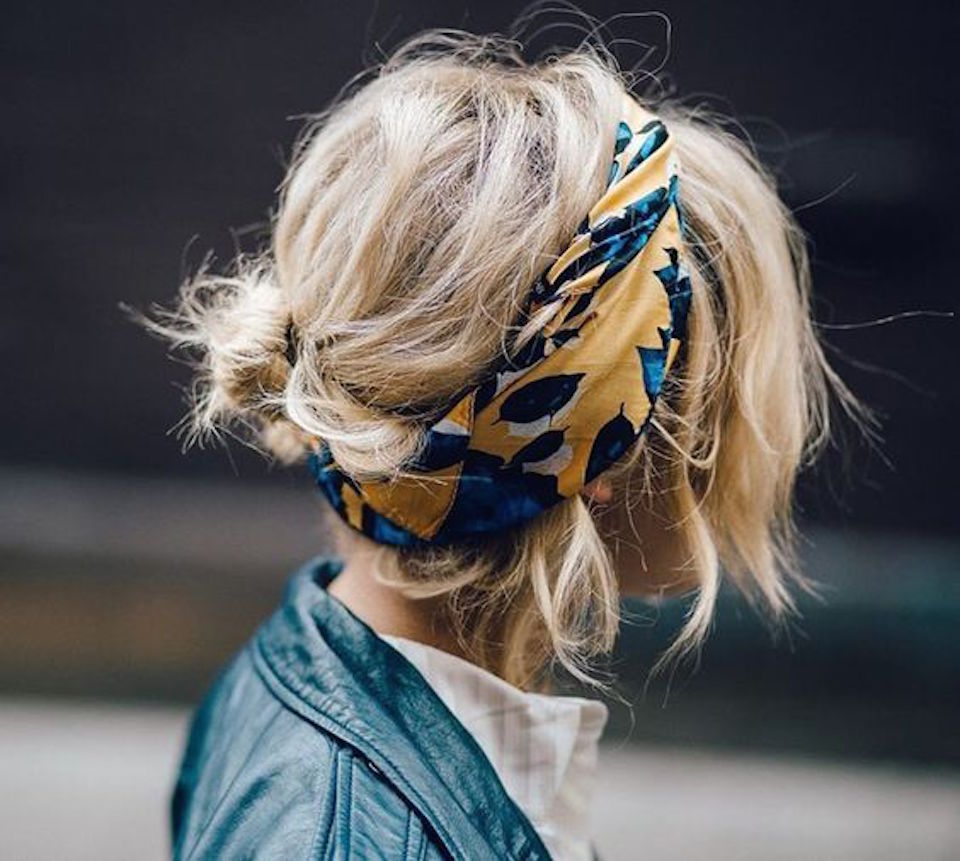 Scarfs for the Season
Scarfs are a totally fun way to add a pop of colour to your wardrobe this Fall! They work for nearly any length of hair and just look so cute with a messy and quick hairstyle. Have you tried this technique yet?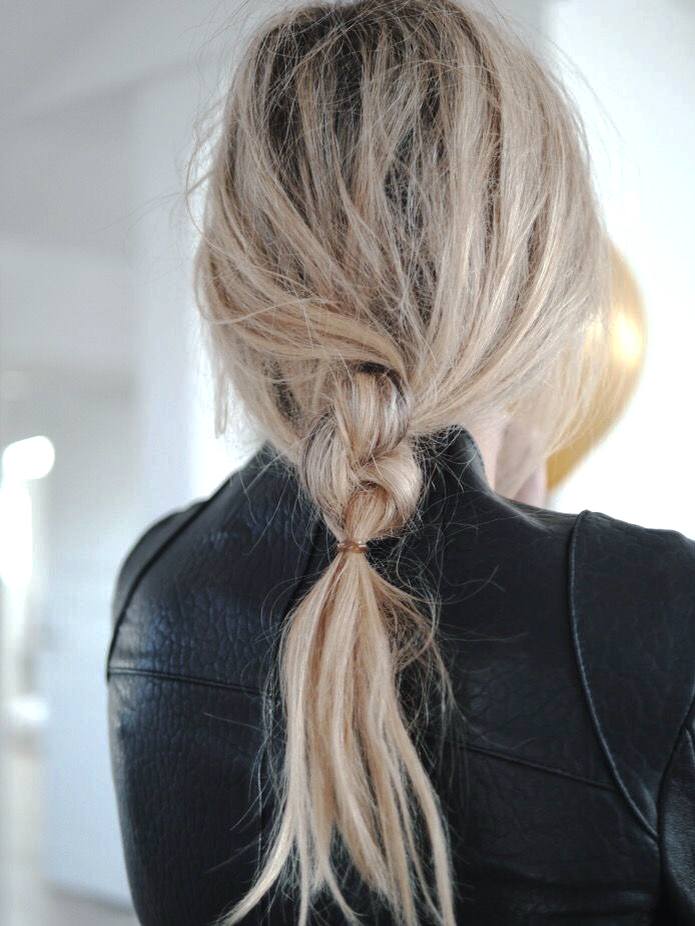 Totally Knotty
A carefree ponytail can be taken to new heights with a couple of knots! This gives me a totally effortless cool-girl vibe!
Fun for Fall
I love this look, but am not sure I have what it takes to rock it! If you do, give it a shot! Two messy buns and lots of wispy pieces are all it takes.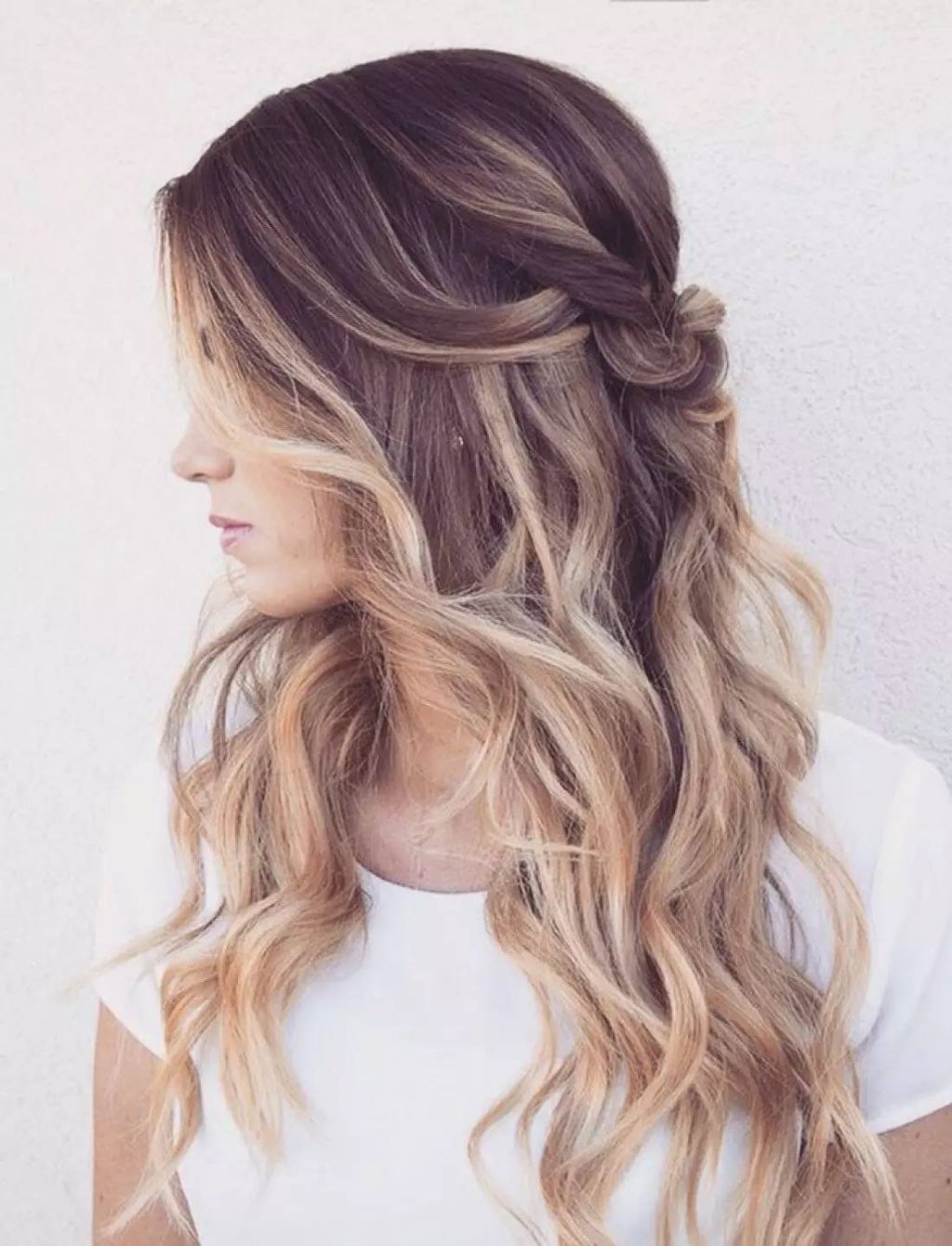 Pretty Easy
Big waves will never be out of season. Try these ones with a half-up twisted ponytail. This can work well for everyday, work, school, or fancy occasions!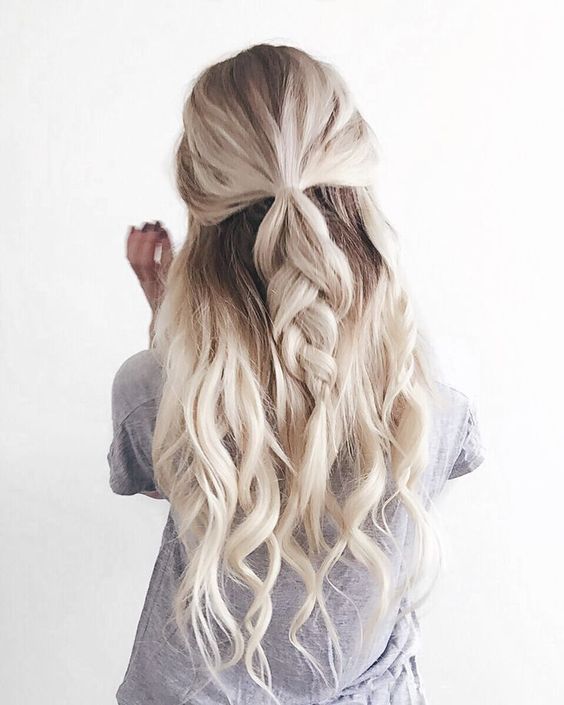 Half-Up Casual
How easy is this look!? Big waves once again and an imperfect braid that blends into them is the ultimate 5 minute hairstyle.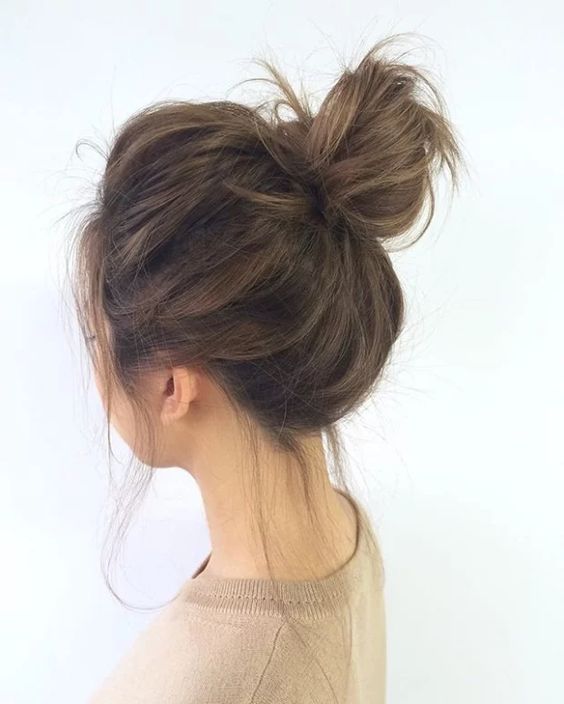 Messy Buns Forever
Of course, the messy bun will always be a staple. Add some volume by pulling the hair out on the top of your head and under the bun.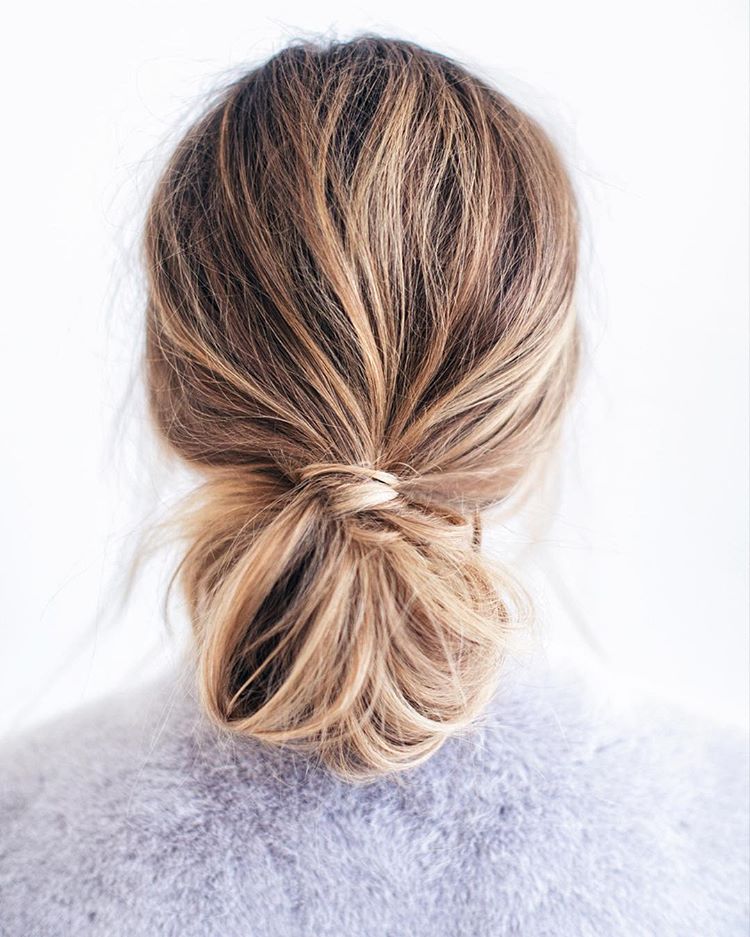 Forget-me-knot
The simple, casual feel of a half-pulled-through ponytail looks so good with hair wrapped around the elastic. Literally this would take 10 seconds and has more interest than a standard pony!
Which hairstyle is your favourite, and which would be your ultimate Autumn go-to!?
Last Updated on