Can you believe it is almost 2023?!  What a year it has been!  Here is a roundup of some glittery decoration ideas you can incorporate into your upcoming New Year's Eve party!
While you're at it, check out this list of 18 things to be grateful for on New Year's Eve!
New Year's Eve Sequin Banner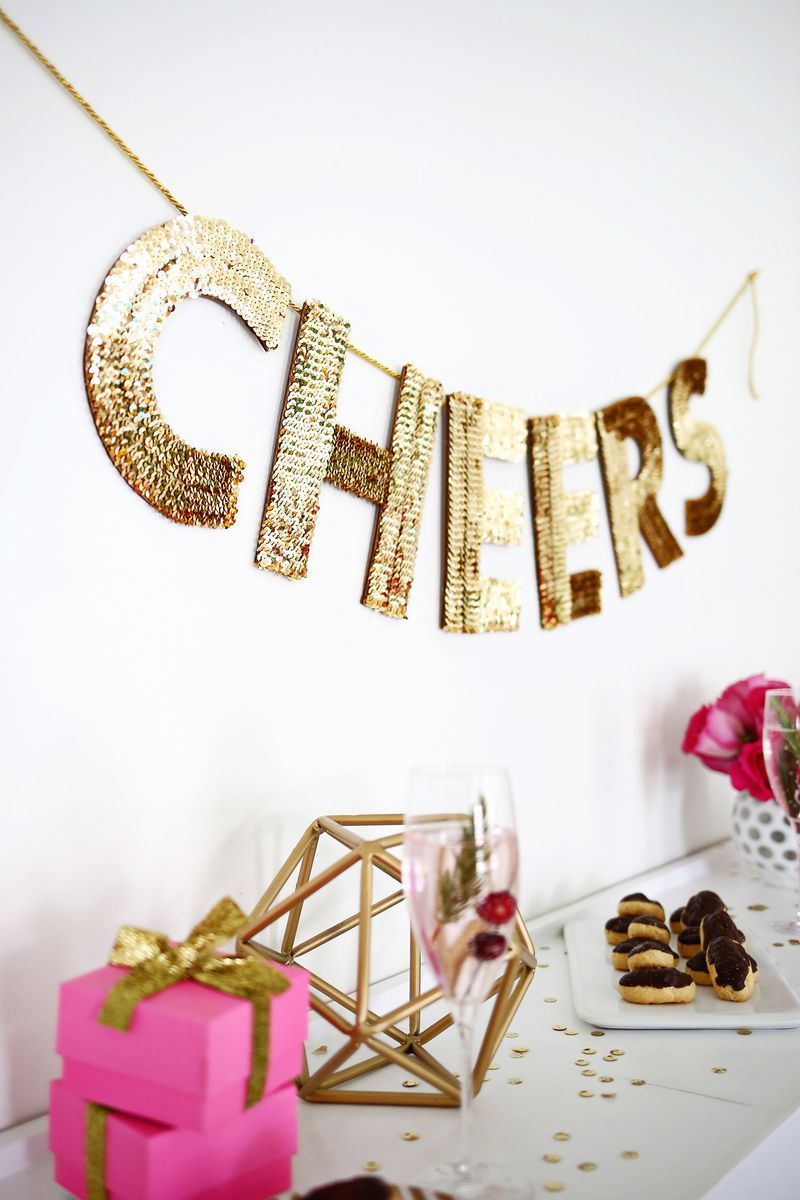 This is a fairly simple DIY with cardboard, sequins, and rope. All you need to do is draw and cut each letter from the cardboard. You can print out a letter template too, if you wish.
When the letters are ready, apply white glue onto the cardboard and sprinkle the sequins on. Tap off the excess sequins and set aside for them to dry.
When they are dried, use a hot glue gun to attach them onto the string and hang it on the wall!
Foil Paper Medallions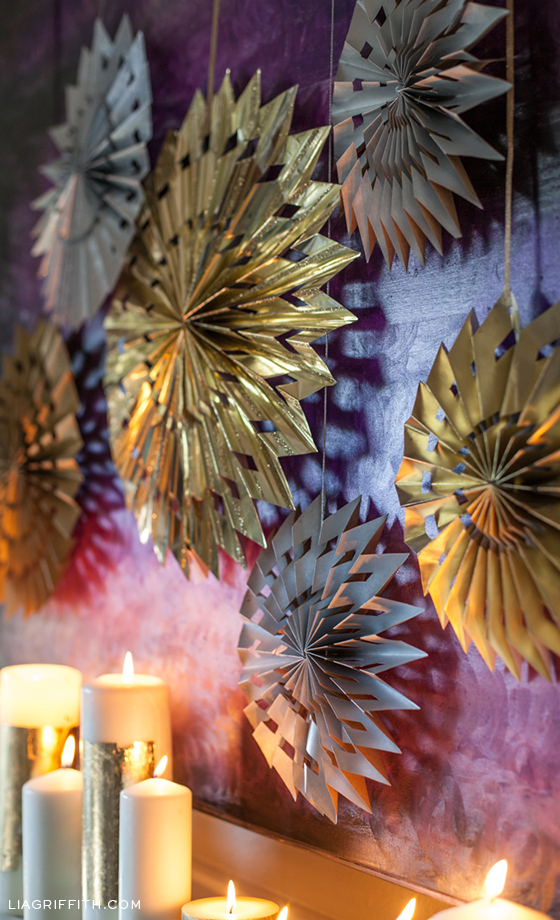 These foil paper medallions are beautiful and can be hung anywhere in your house for that festive NYE vibe. Bonus is that they are made out of metallic gift wrap and you can reuse your old wrapping papers!
Make big and small ones to decorate your space and add to your existing holiday decorations.
New Year's Eve Crown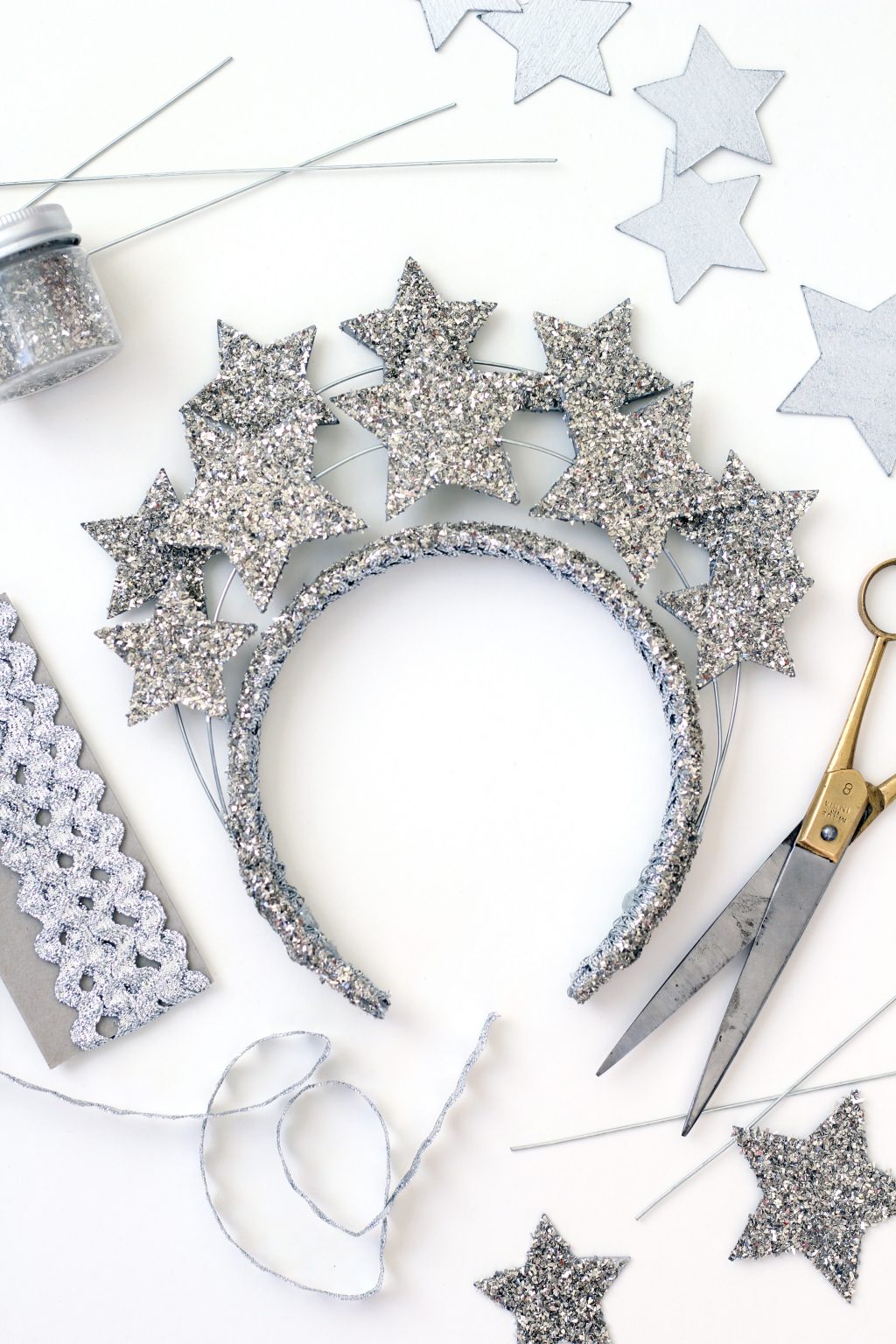 Décor for your guests, this sparkly crown will add to the fun of any New Year's Eve Party! Make these for your guests to wear and everyone can dress up for the count down.
New York Countdown Tablescape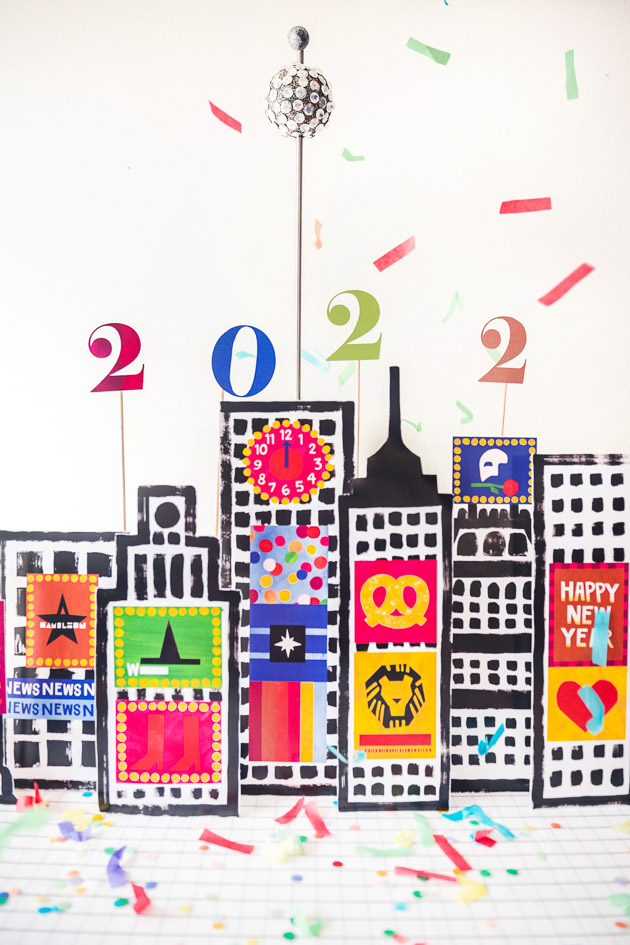 Deck out your table with the cute tablescape of New York's ball drop. This is the perfect theme this year since there's little chance to travel. Bring the ball drop home and celebrate with friends and family!
Hanging Balloon Centerpiece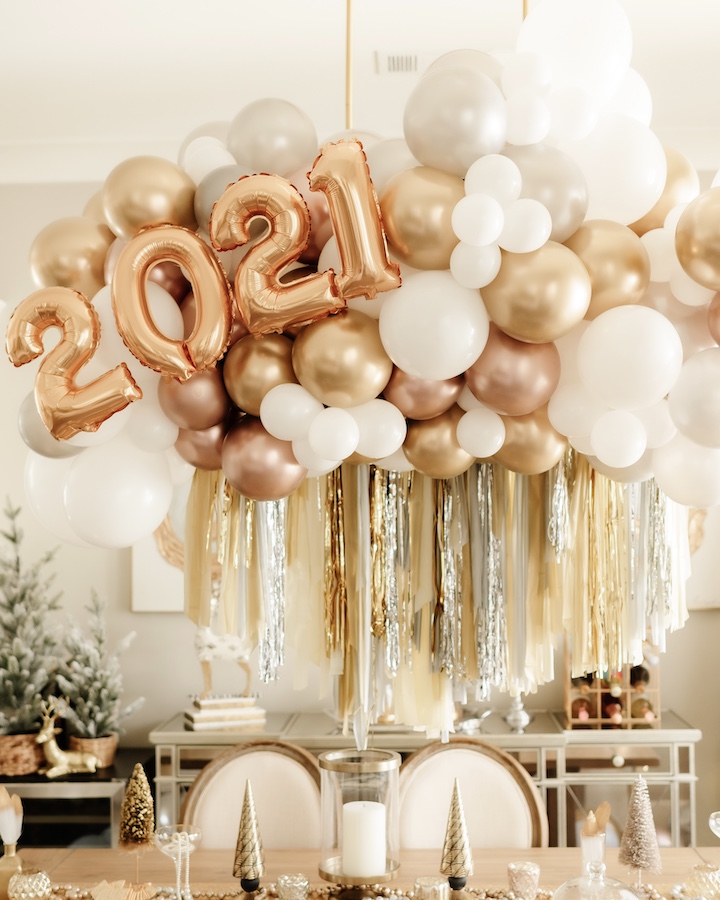 Hang this balloon cluster above the dining table as a centerpiece and also as a photo backdrop! Balloons are easy to get and attach together to make a special statement piece in the décor. Don't forget the 2022 balloons.
Hanging Photo Balloons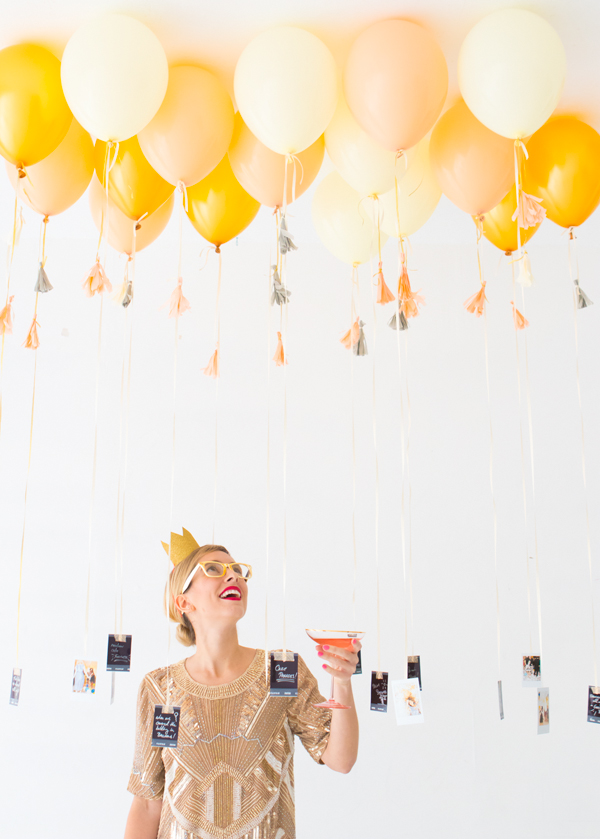 This super creative idea involves hanging balloons from the ceilings with ribbons. Leave an instant camera around at the party and invite guests to take photos and write messages, and then attach their photos to the hanging ribbons.
Star Garland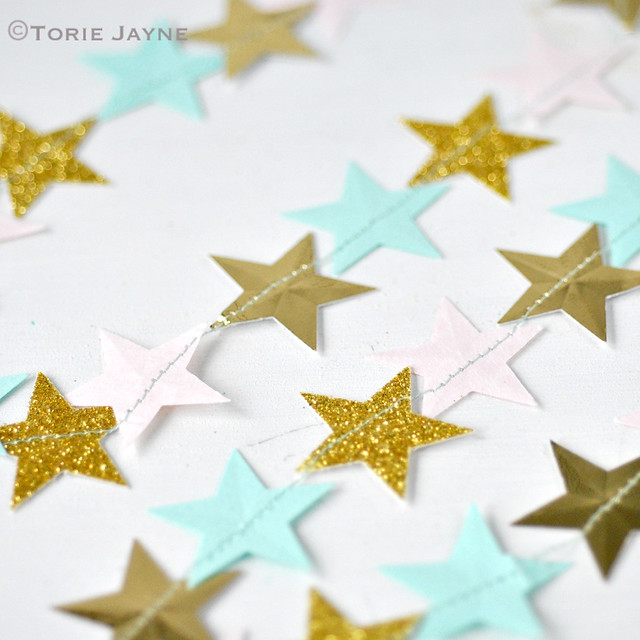 Another doorway idea is to string a star garland across. These festive stars will add the extra glitter to your space and are super easy to create. For your New Year's Eve party, we recommend sticking to gold, silver and black.
Metallic Confetti Balloons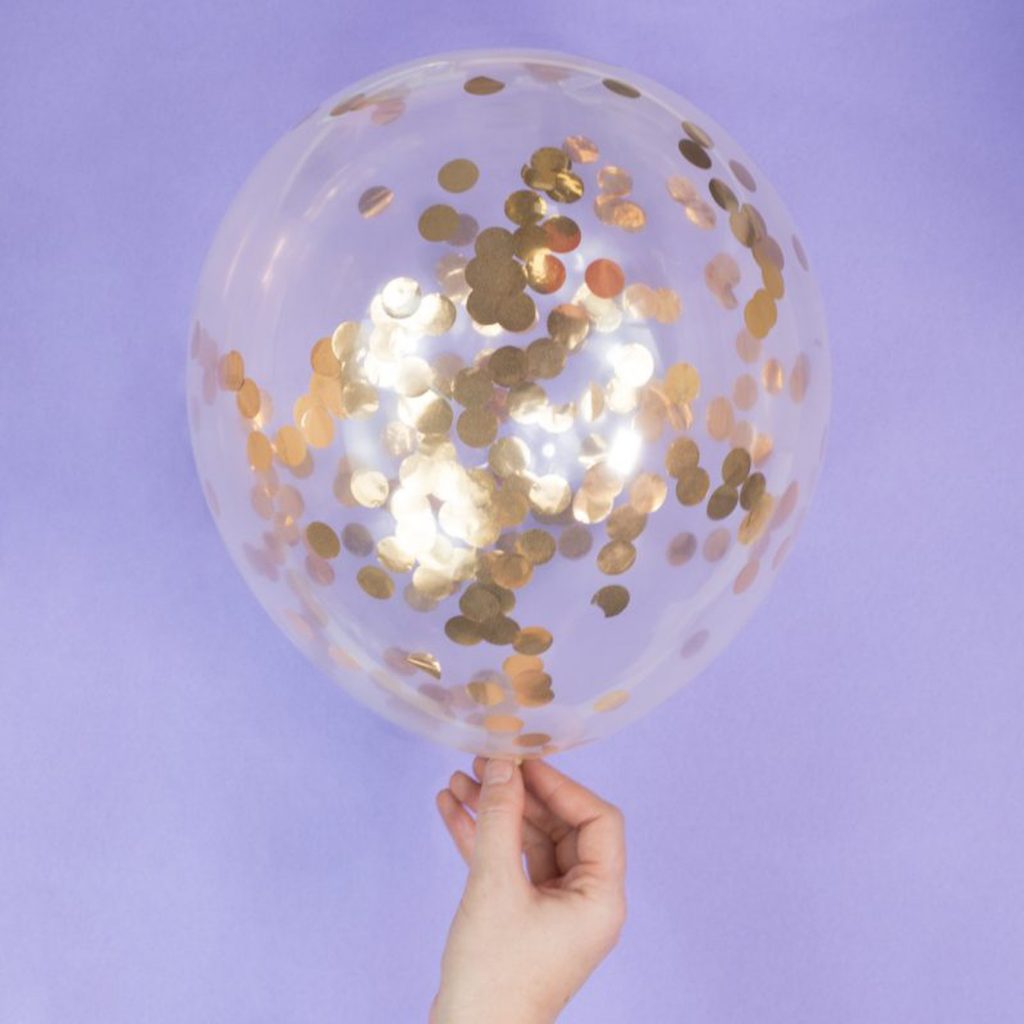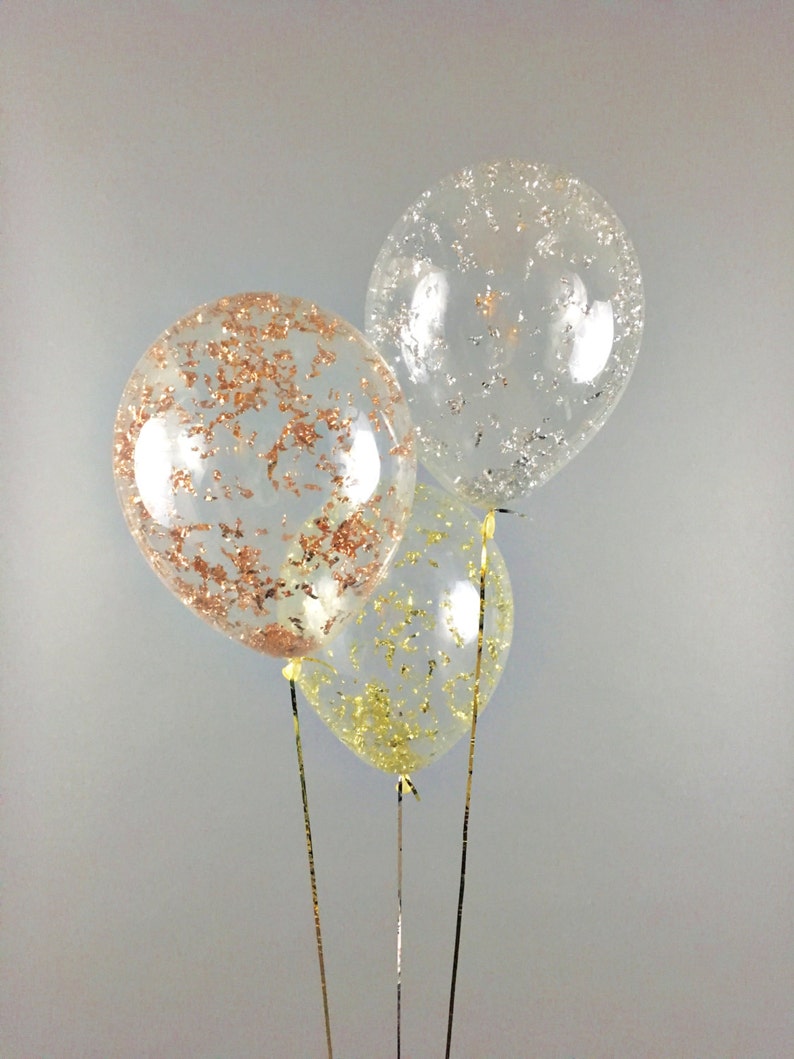 Switch out your typical balloons for these gorgeous DIY clear balloons with metallic confetti! You can used them to spruce up an entrance or have them hanging from the windows. Take it to the next level and pop them at midnight to release all the confetti.
Star Confetti Tubes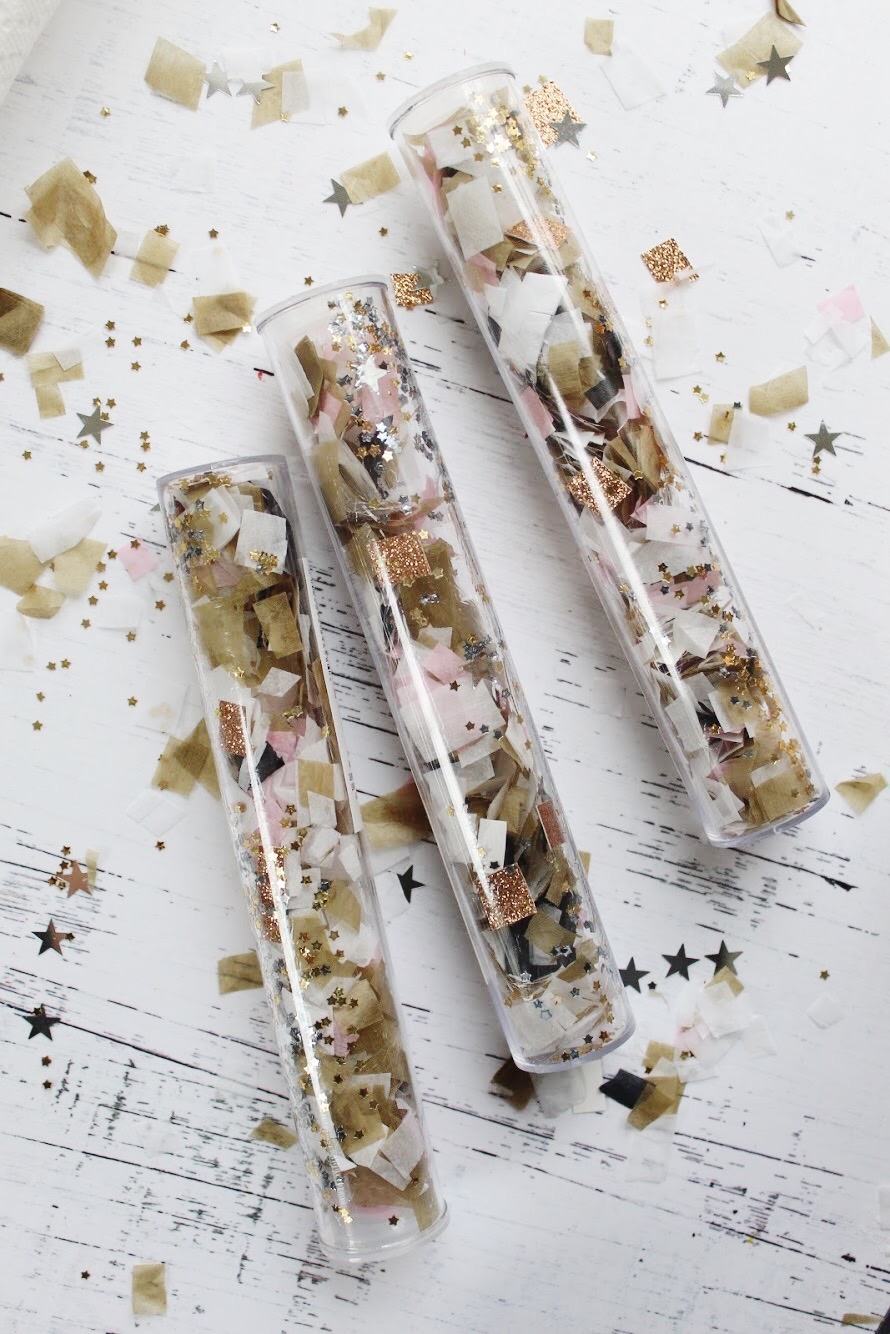 Although this tutorial was intended for weddings, it also works super well for a New Year's Eve party. Create your own star confetti tubes which makes for a fun activity during the countdown when all your guests can throw their confetti into the air.
DIY Bowtie Pasta Garland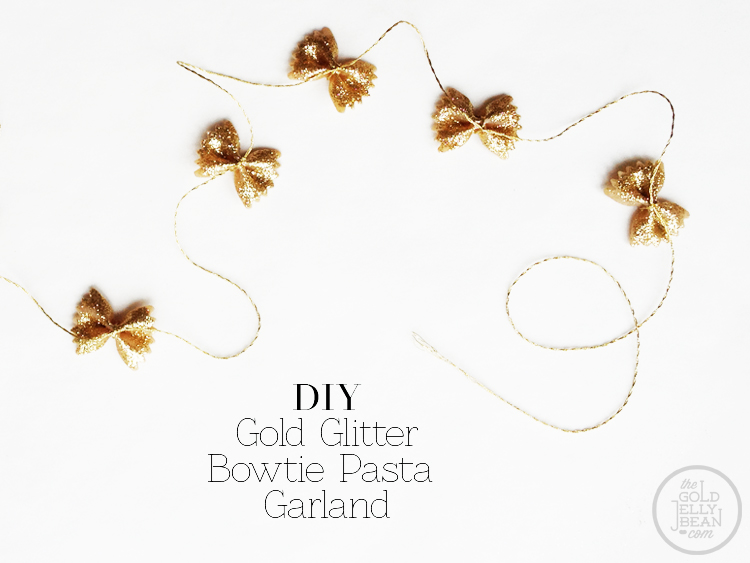 For those creative, pasta loving, DIY people, this craft is for you. All you need is string, bowties, glue and glitter! Merge your passion for pasta and your excitement for new years to create a beautiful looking garland.
Balloon Countdown Clock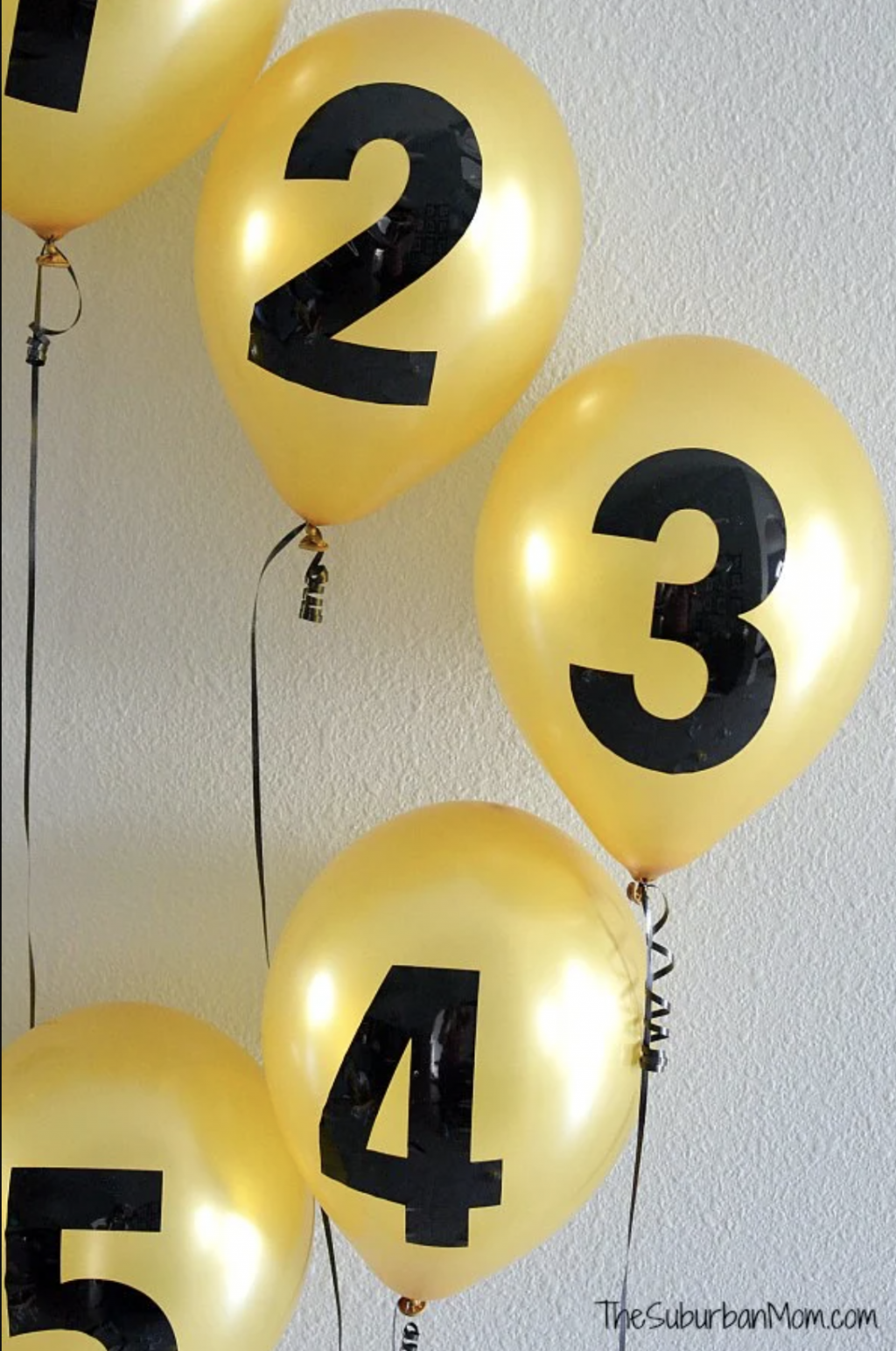 All you need is some gold balloons, construction paper, and black tape for this Instagram-able backdrop. Guaranteed to intrigue all your friends, this simple DIY project will ensure many likes on your Instagram pictures.
Glitter Champagne Glass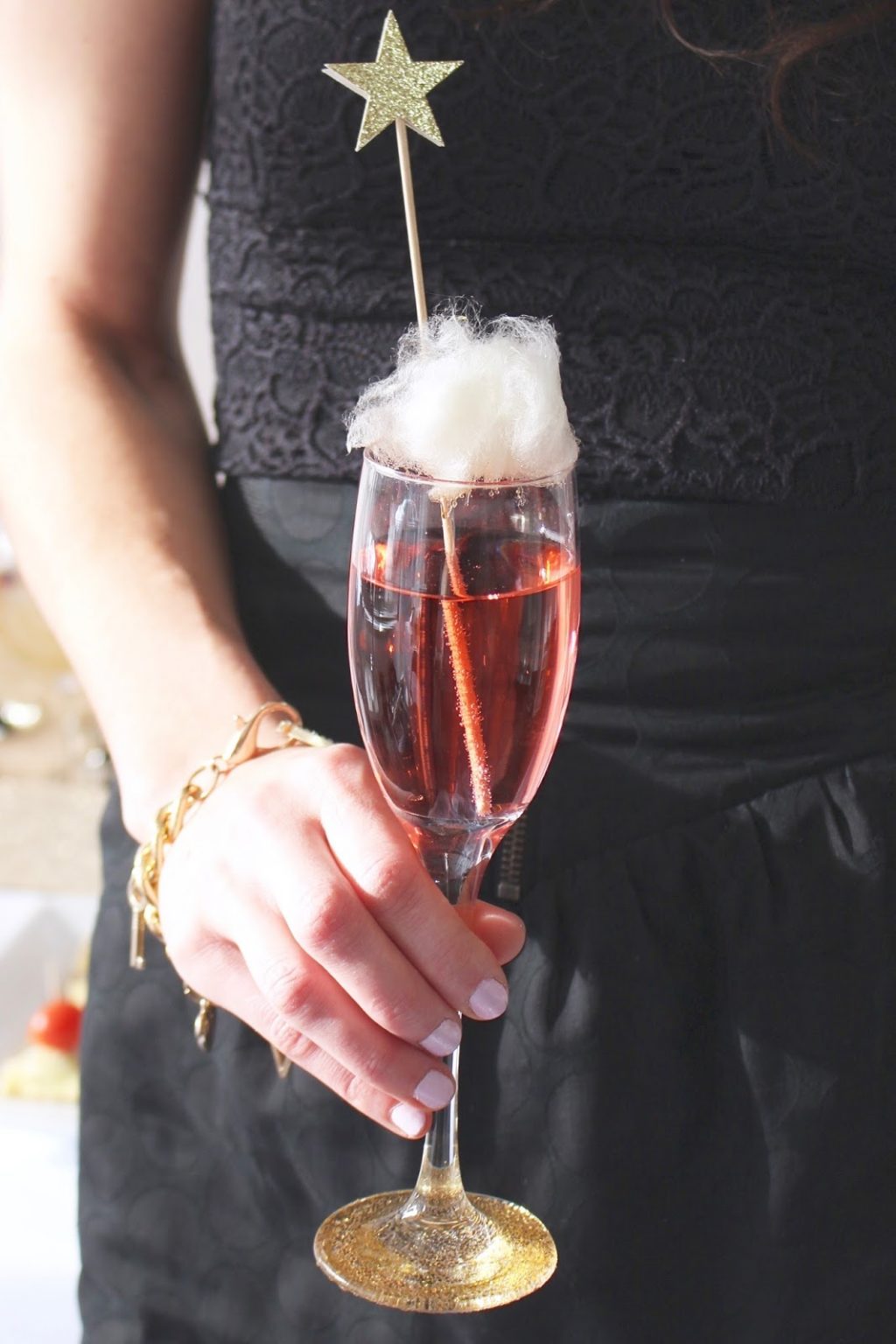 Spruce up your boring champagne cups by making it sparkle! Simply add some glitter or confetti to the bottom and add some starry elements for that extra glitz.
Champagne Bar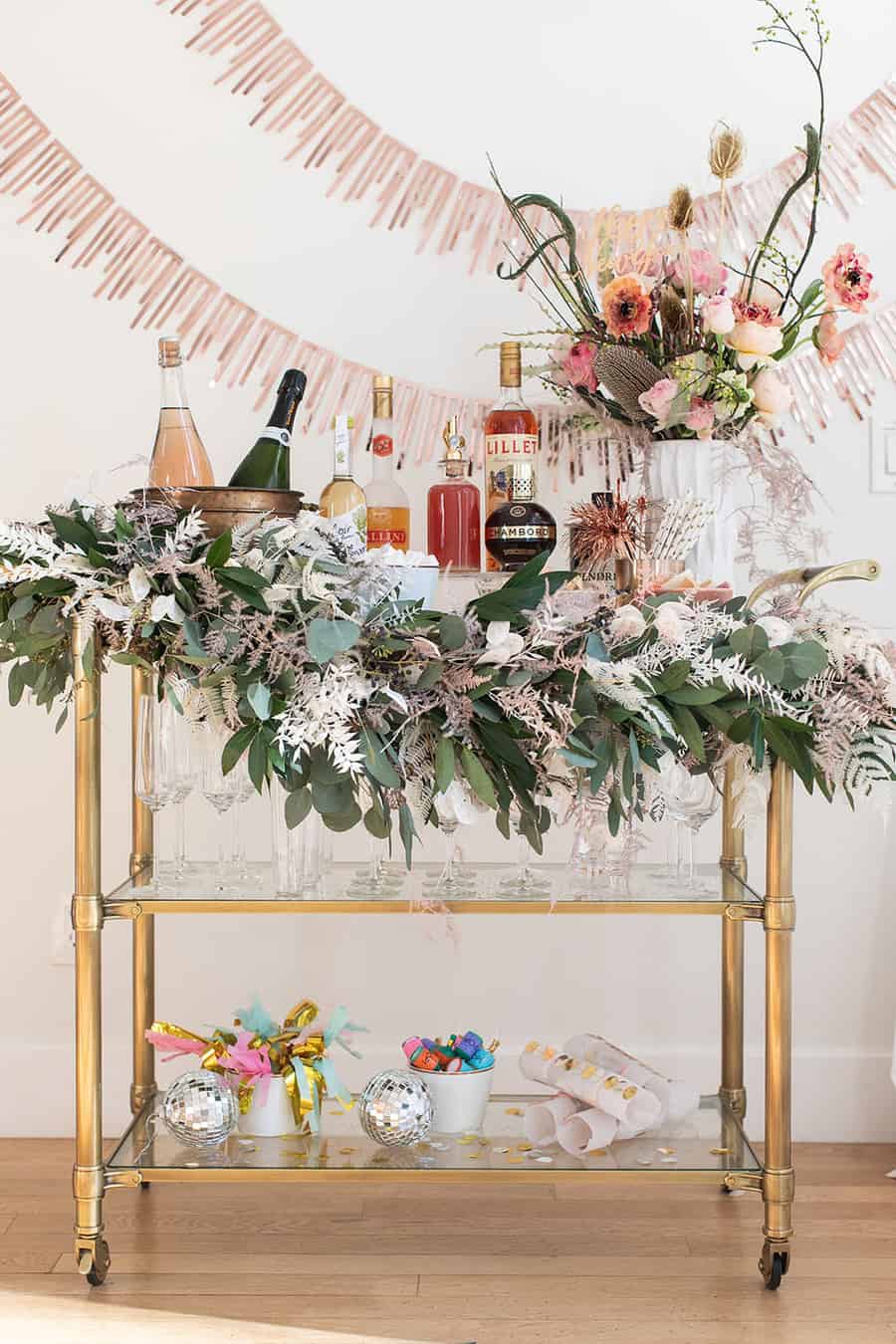 What would New Year's Eve be without a bit of bubbly champagne? Functional and decorative, setting up a bar cart with champagne, glasses and a few party favours (disco balls work well on NYE) gives your party that extra something.
Disco Ball Piñata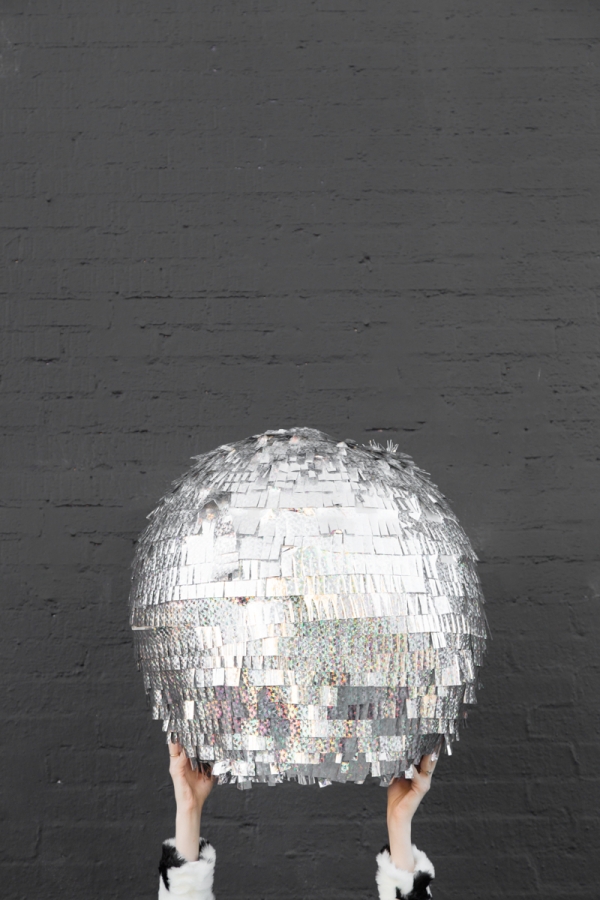 New Year's Eve is a vibrant, glittery affair and what better way to bring some shine and sparkle than with a disco ball piñata? This piece doubles as decor and as an activity for during the night.
Paper Cube String Lights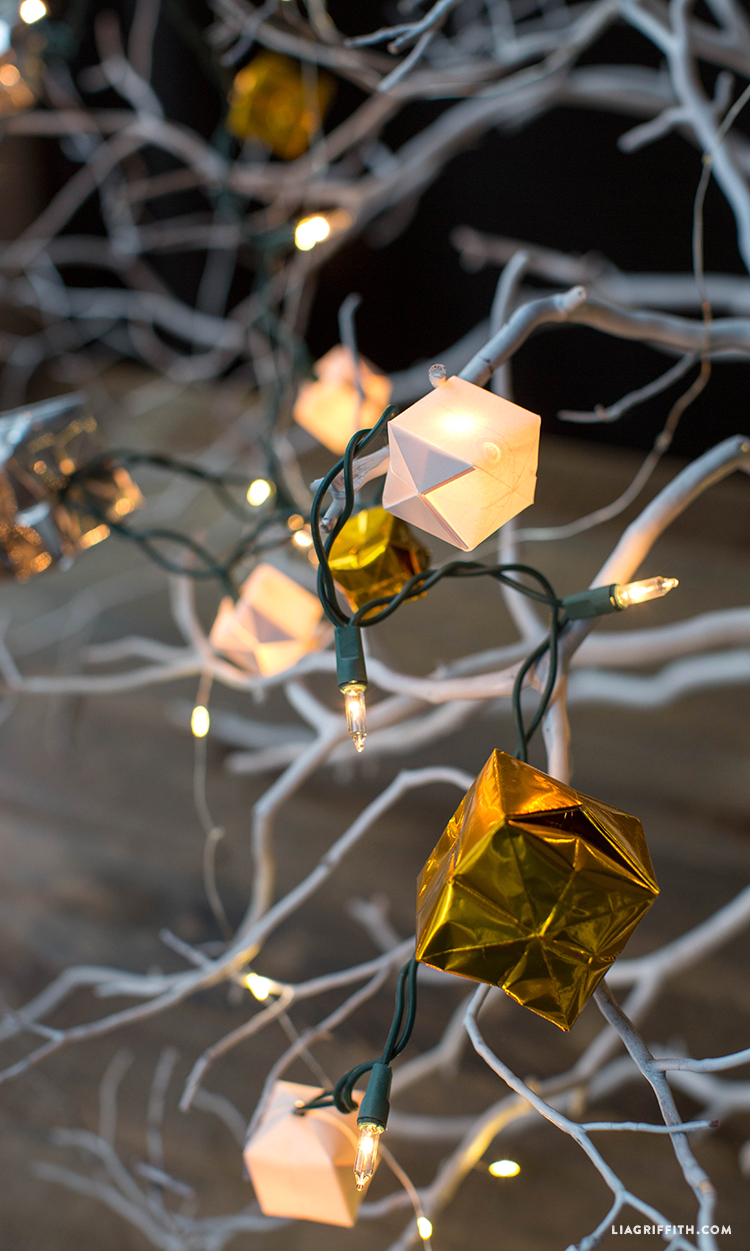 Everybody loves strings lights. They automatically make an event fancy. If you have a hand for origami, then this DIY is for you. The origami cube disperses the light to create an even fancier glow.
PIN THIS: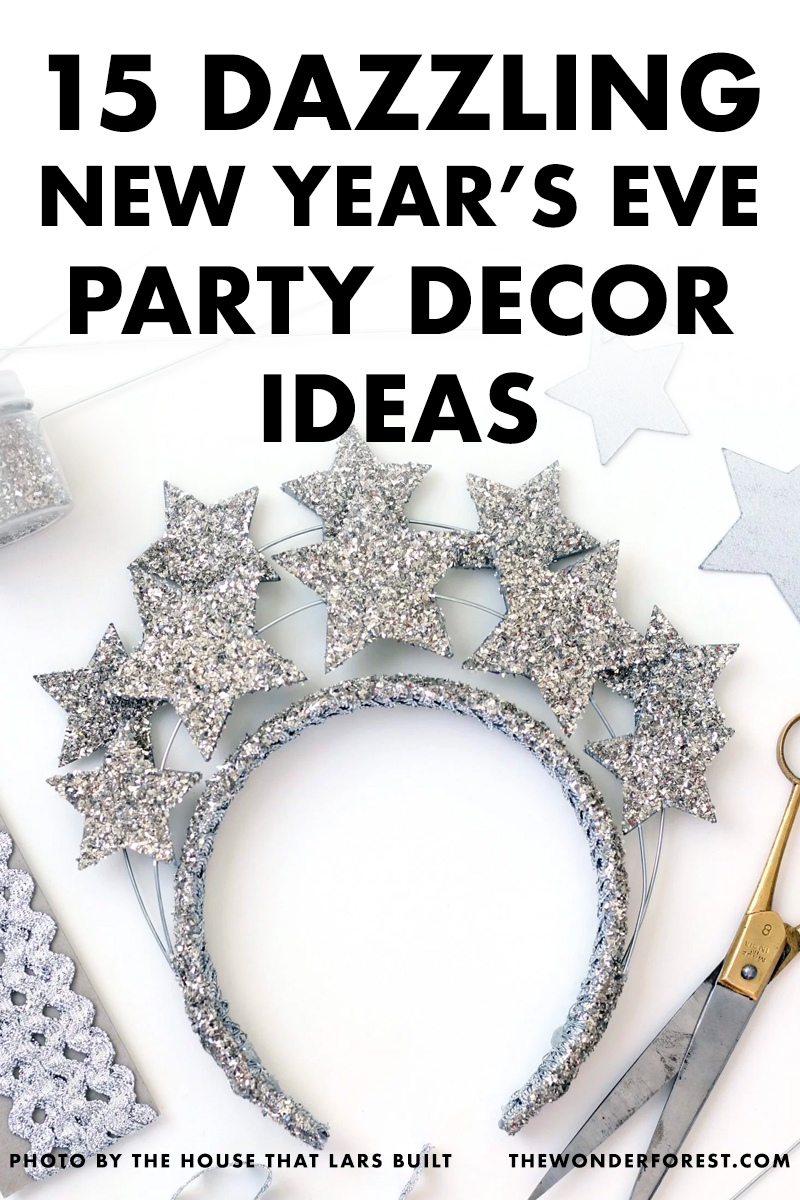 Last Updated on