What a better way to spread some Christmas spirit than to give a little something made with your own hands?
Christmas cards are a yearly tradition for many, but we don't always enjoy the typical store bought look and feel.
Why not try these super easy DIY Christmas card ideas instead? They are easy to do with minimal supplies and most of them can be made fairly fast in case you're on a time crunch!
Paint Dot Christmas Cards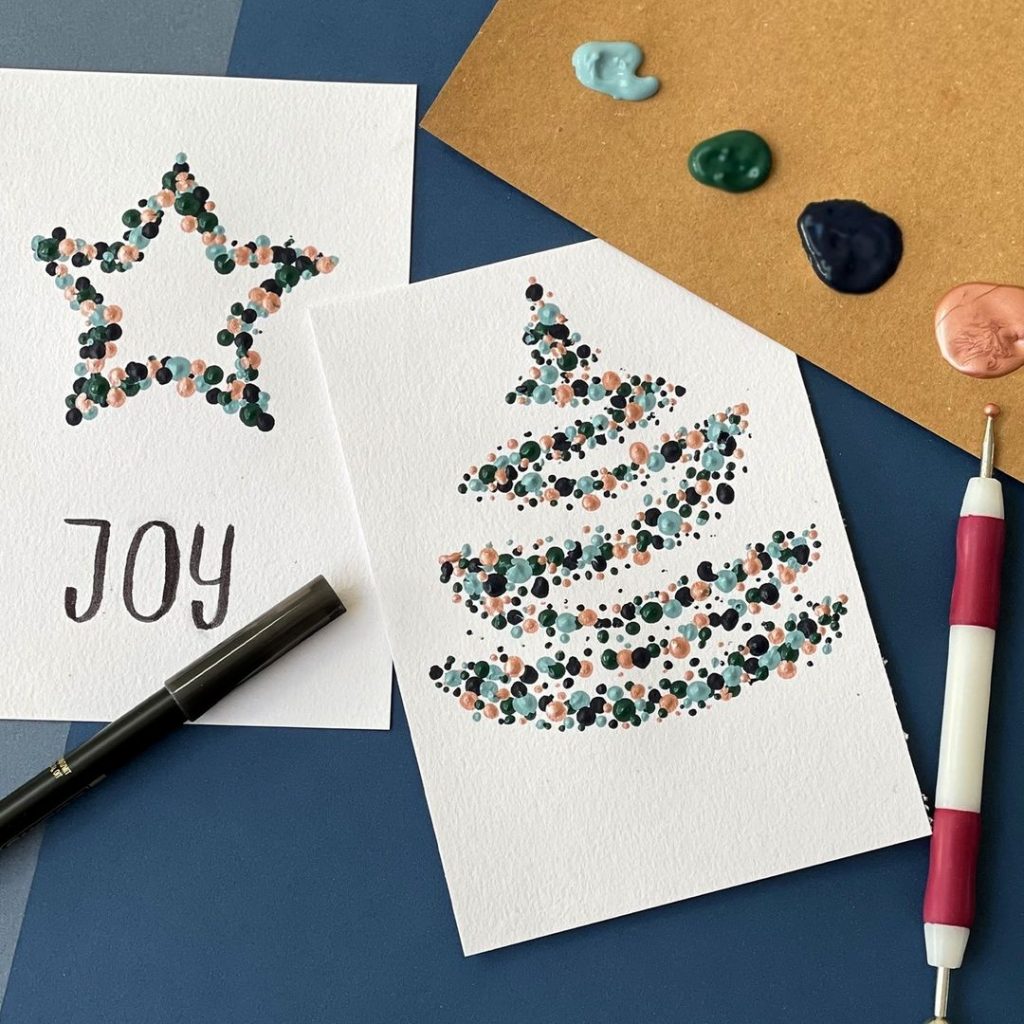 This idea only requires a dotting tool and some acrylic paint! If you don't have a dotting tool handy, you can use a q-tip or the end of a pencil. Choose colours that represent the season and get dotting!
Watercolour Christmas Wreath Card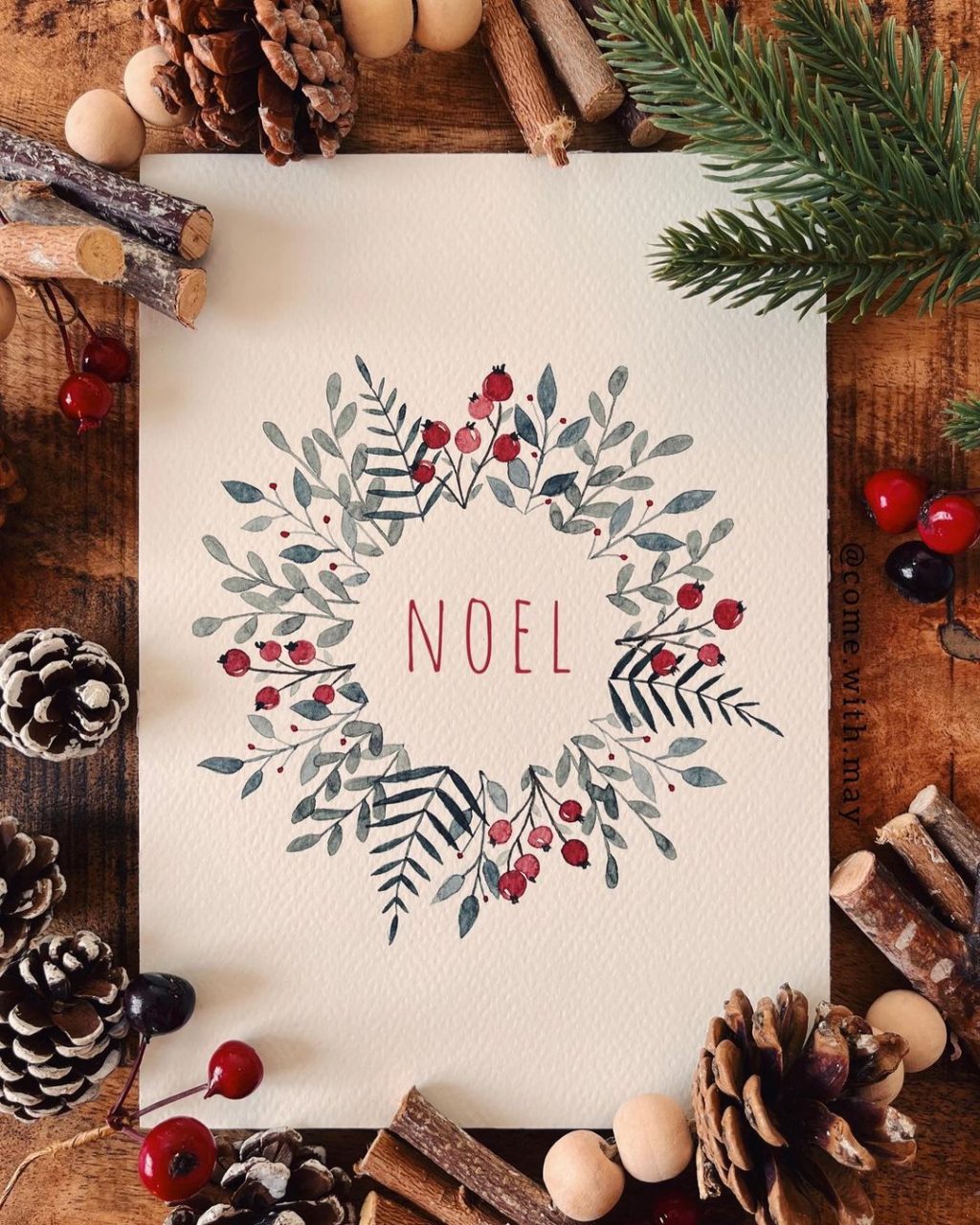 The festive wreath idea is a traditional one, but it is honestly so easy to accomplish no matter your painting skill level. Just write your text on a folded piece of watercolour paper and use a fine tipped brush to create different leaves and berries.
Coloured Trees For The Kids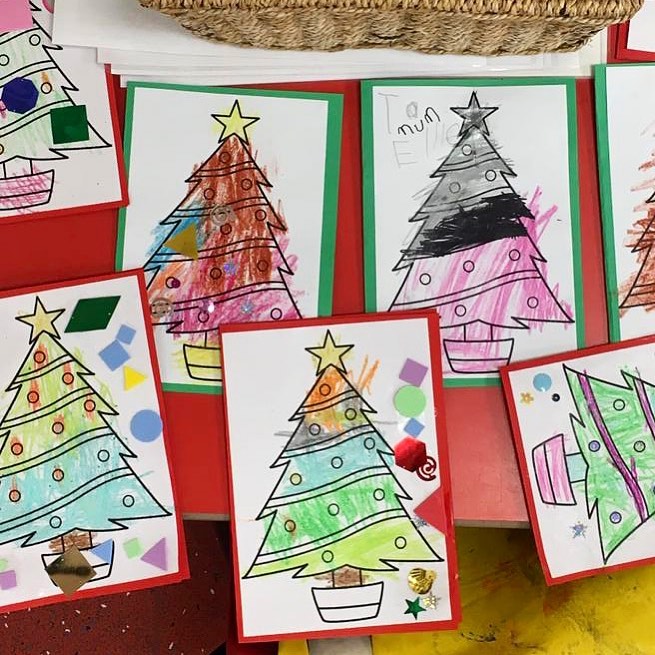 This idea is perfect for kids of all ages. Simply print off a tree graphic, glue it to a stiffer card paper and have your kids colour in each image. It adds such a darling handmade touch and keeps your little ones busy!
Vintage Ornament Watercolour Card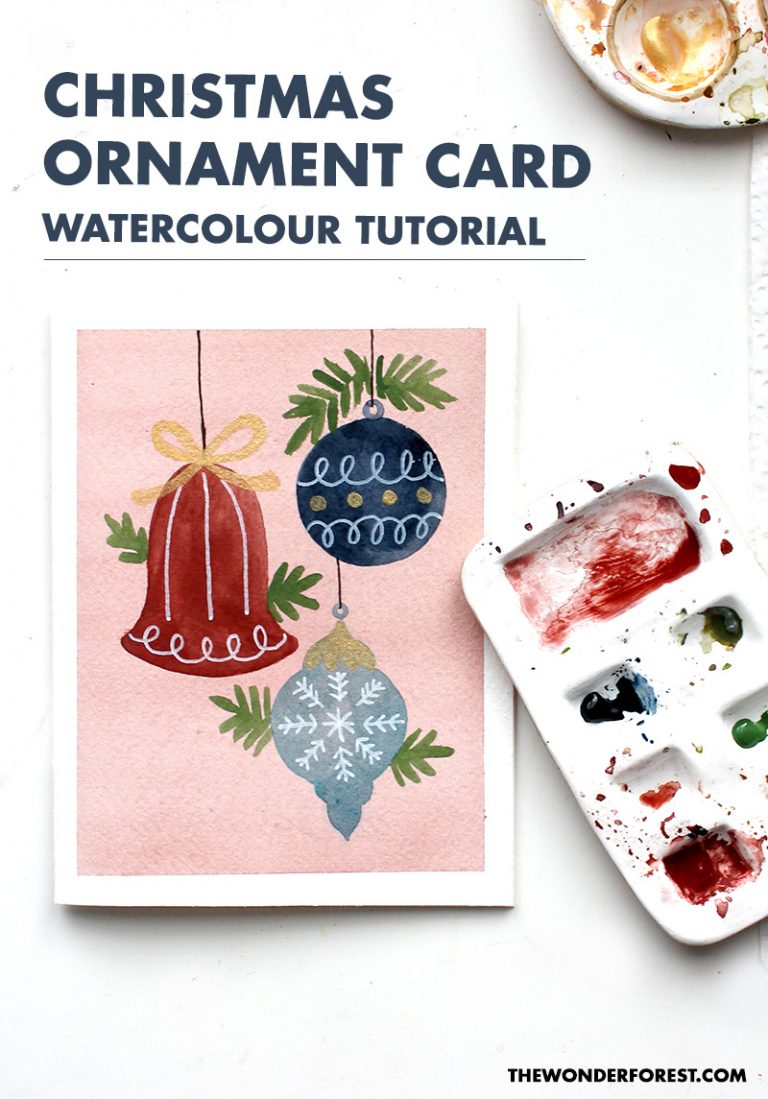 This tutorial is one of our favourites. I have the full video on my YouTube channel. The vintage ornaments are super simple to create and you can decorate them however you like. I used a folded piece of watercolour paper for the card.
Simple Wreath with Leaves
This idea uses pieces of foliage/leaves to create a cute little wreath. You can add your own message to the card using your printer or your own handwriting. See the tutorial here.
Paper Tree DIY Card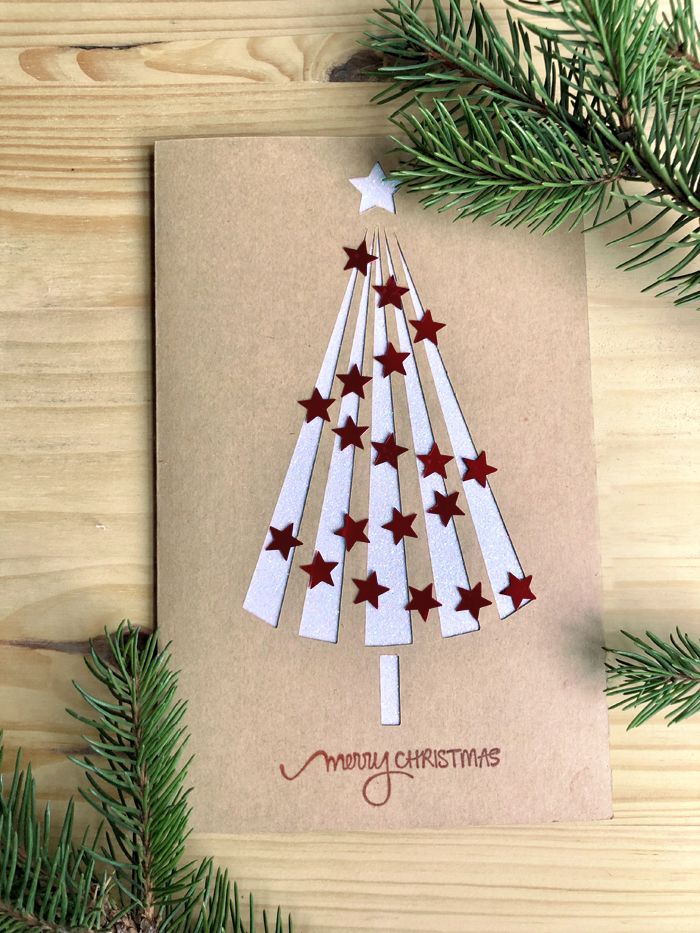 This tree is so simple but looks so chic. Create a simple cut out using basic shapes and decorate it with stars! See the tutorial here.
Paint Stroke Christmas Tree
This tree looks lovely and is really pretty easy to recreate! Use some paint of your choice (either watercolour or acrylic I would say is best) and create long, wispy brush strokes in varying lengths and shades to complete a tree shape. Add dots for lights and a star and you're done!
Origami Christmas Tree Card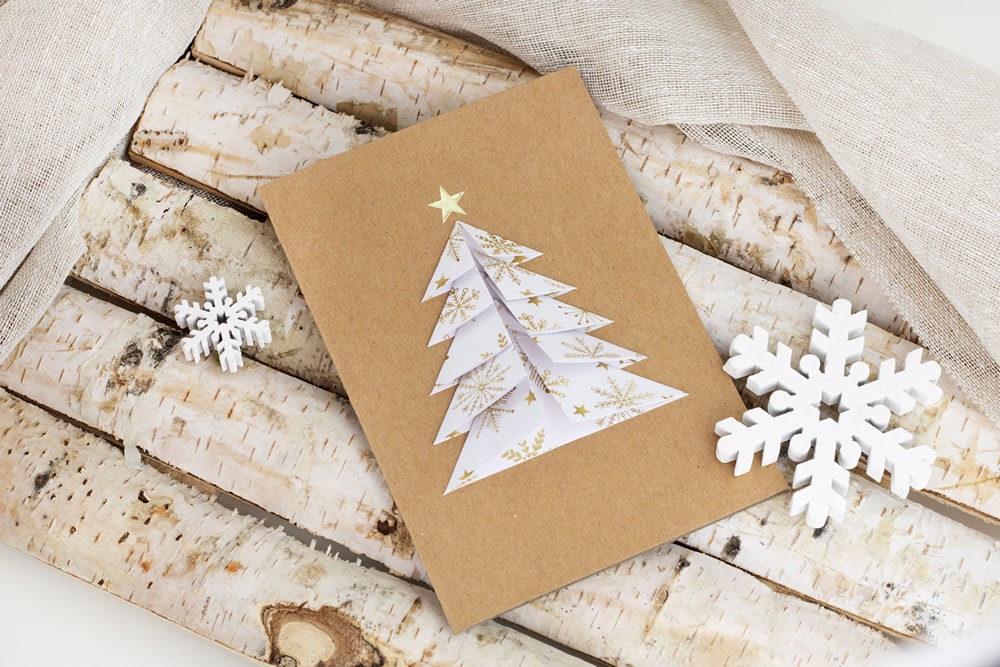 This folded origami Christmas tree looks great on the front of a card. This requires only a few sheets of paper, some scissors and some folding! Try using wrapping paper or different shades of a single colour.
Washi Tape Tree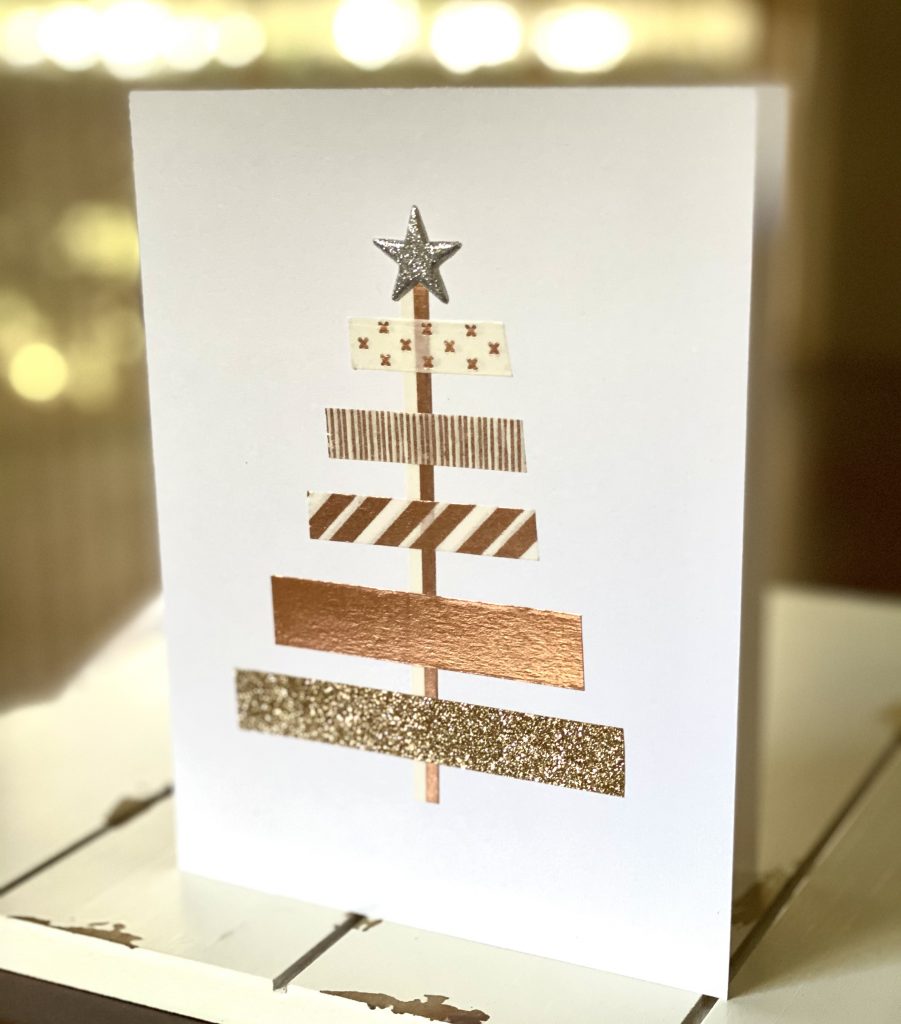 This card is so super simple that anybody could do it. Select some different patterned washi tapes, cut them to size, and assemble the easiest Christmas tree card ever.
Hand Print Reindeer Cards
If you have little ones, ask for their assistance in creating some adorable reindeer hand print cards! These little guys are just so cute and simple to create. See the tutorial here.
Painted Santa Card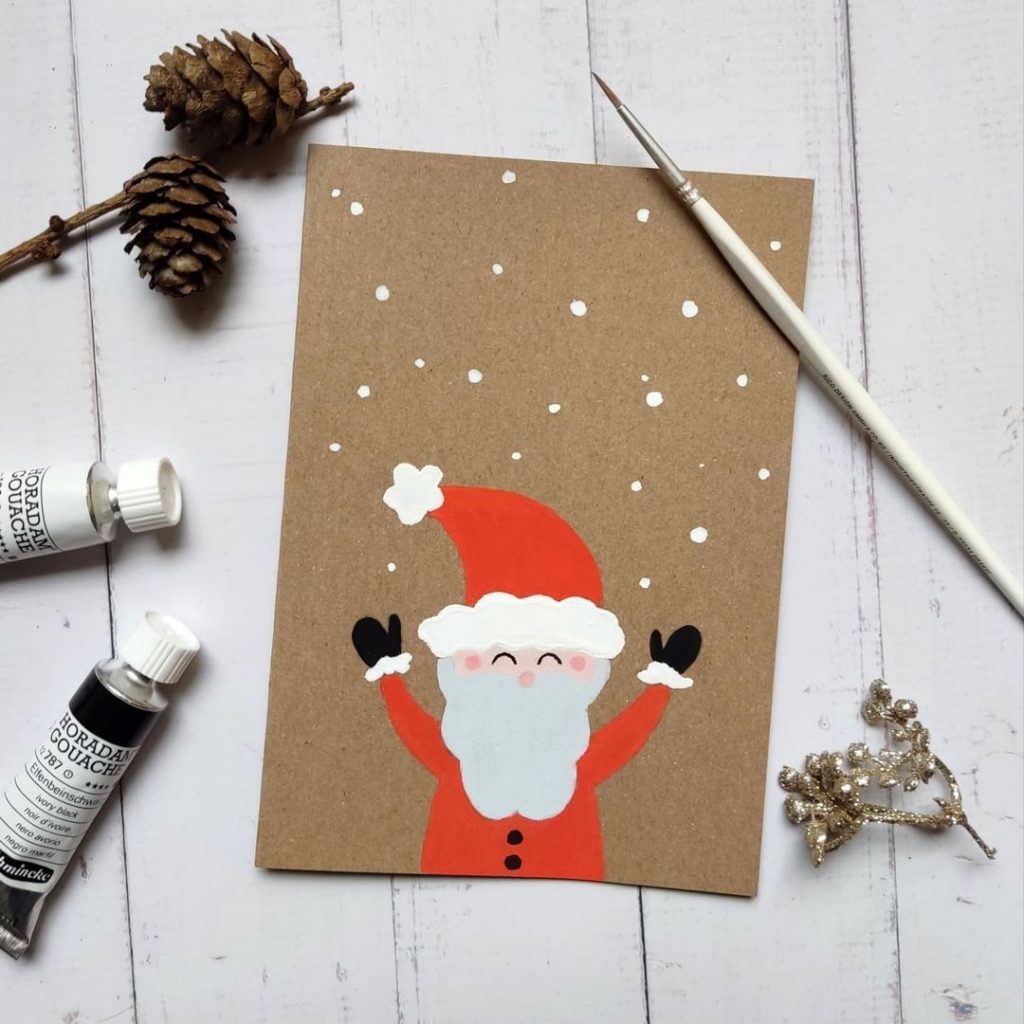 If you have some card stock and some paint, you have infinite holiday card ideas already! This little Santa is made using basic shapes and solid colours, so it's really easy for anybody to try.
Pressed Greenery Holiday Cards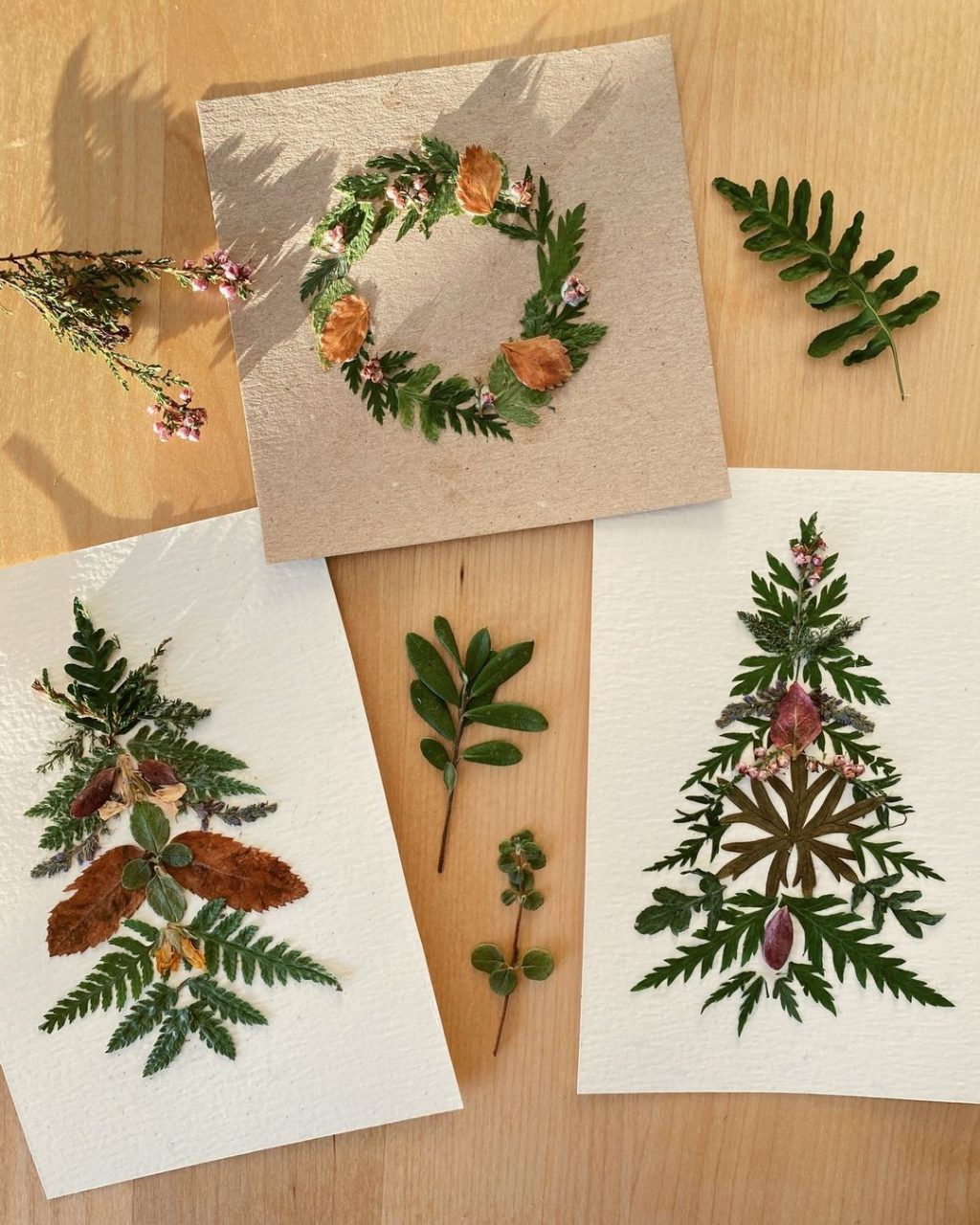 This idea is so unique and can be recreated using anything in your own garden. Press some foliage and assemble the pieces into holiday inspired trees and wreaths. Make sure everything is secured well with glue! Your recipient could easily frame this as an art piece afterward!
Simple Sketches
Some card stock and fine liners are all you need to create a Christmas card. These cute hand drawn characters are quick and charming!
Typographic Christmas Cards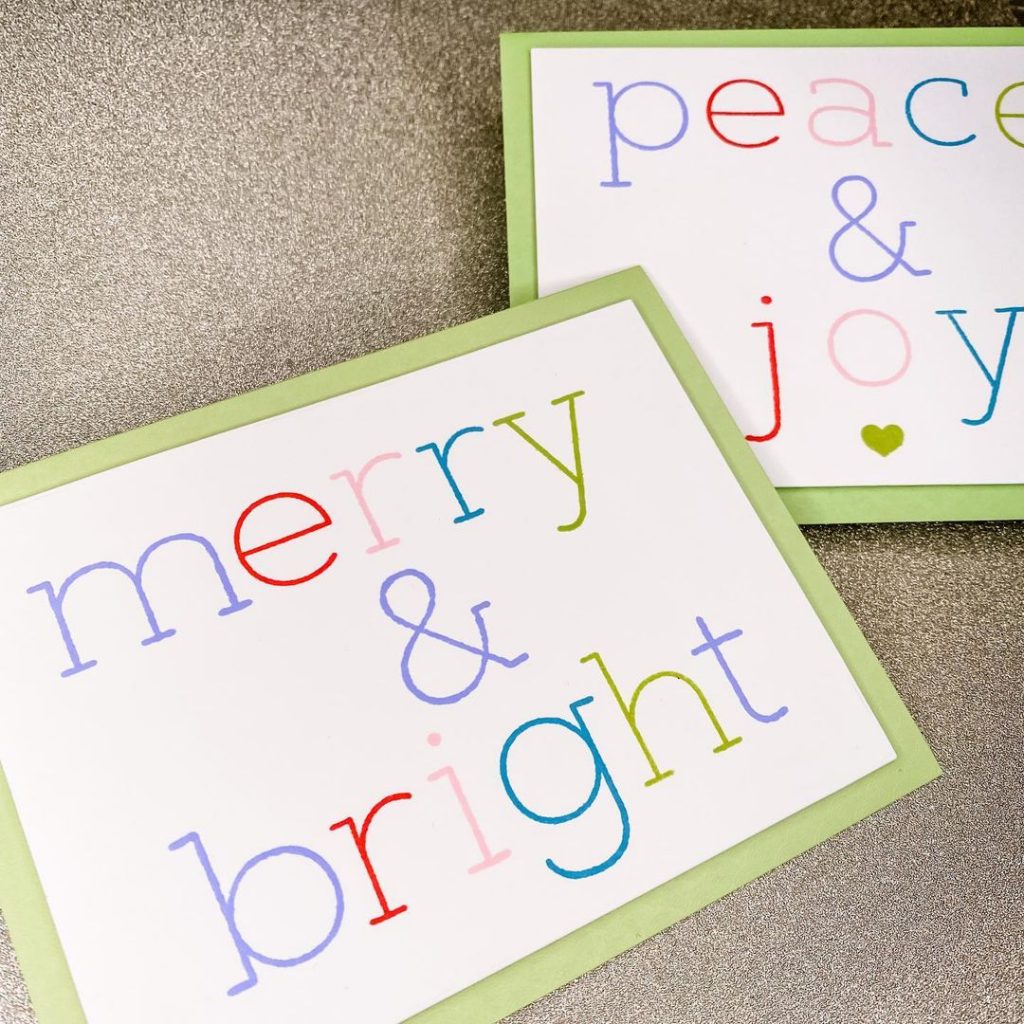 Cards like this can easily be printed on your computer. Choose your font and colours, print your designs, then glue them onto a firmer card stock of a different colour. So simple and customizable!
Last Updated on