Some people have no difficulty getting into the Christmas spirit; others need a little encouragement.
But it really is the most magical time of the year, and finding your festive side makes it all the more merry.
If you need some ideas on how to make the most of Christmas in 2023, here are just a few suggestions to get you started.
Make Everyday Items Festive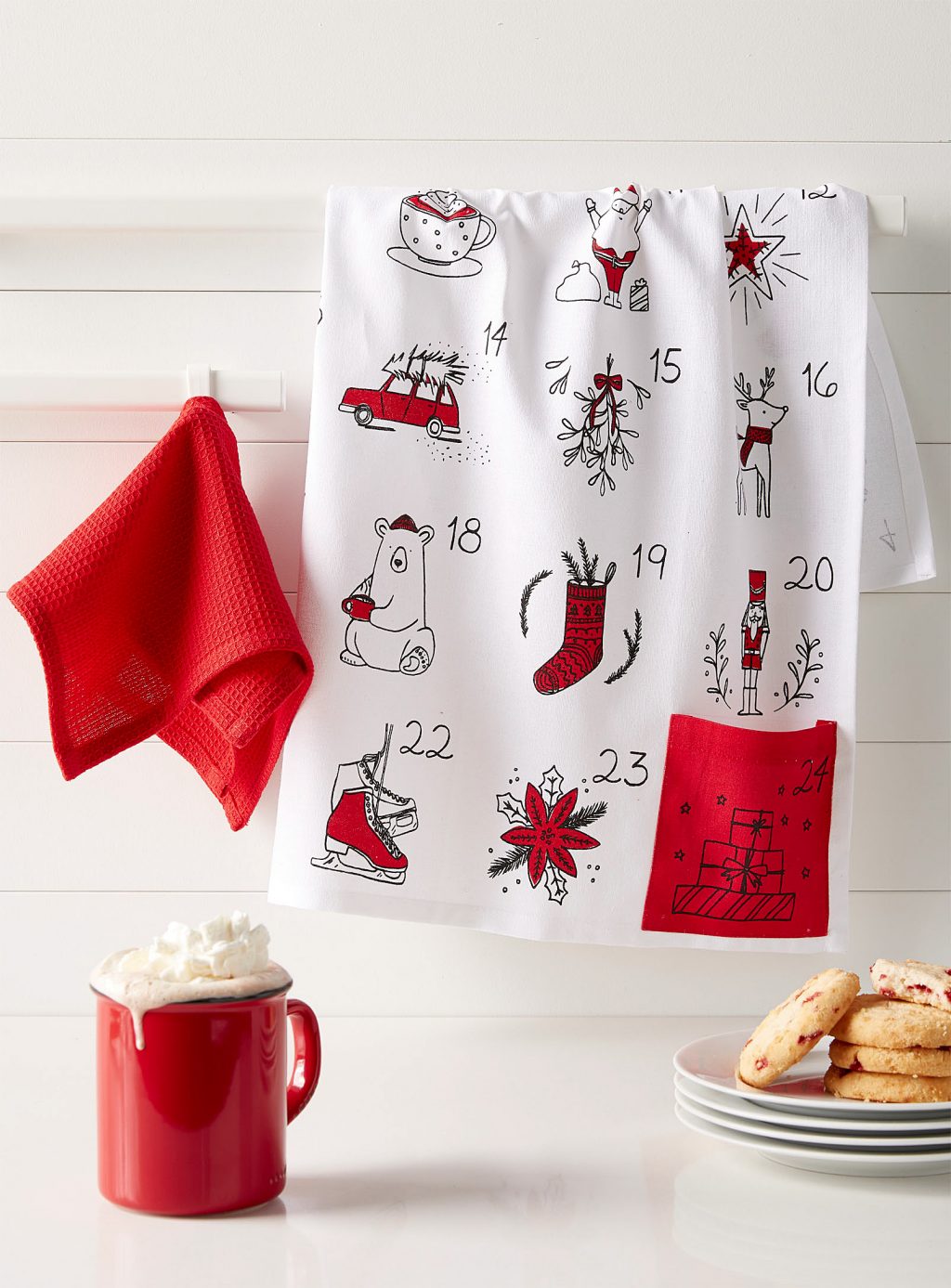 One of the most obvious ways to get into the holiday season is of course by decorating your home and putting up your Christmas tree. But what if you don't have a lot of decorations?
One easy way to start feeling festive is to replace everyday items with holiday versions.
A visit to your local home goods shop (like Homesense, Marshalls, etc) will yield some great ideas.
Swap out your hand soaps (nothing says the holidays like the scent of peppermint), pillow covers, coffee mugs, tea towels, bath towels and even your phone case.
Decorate with Elements of Nature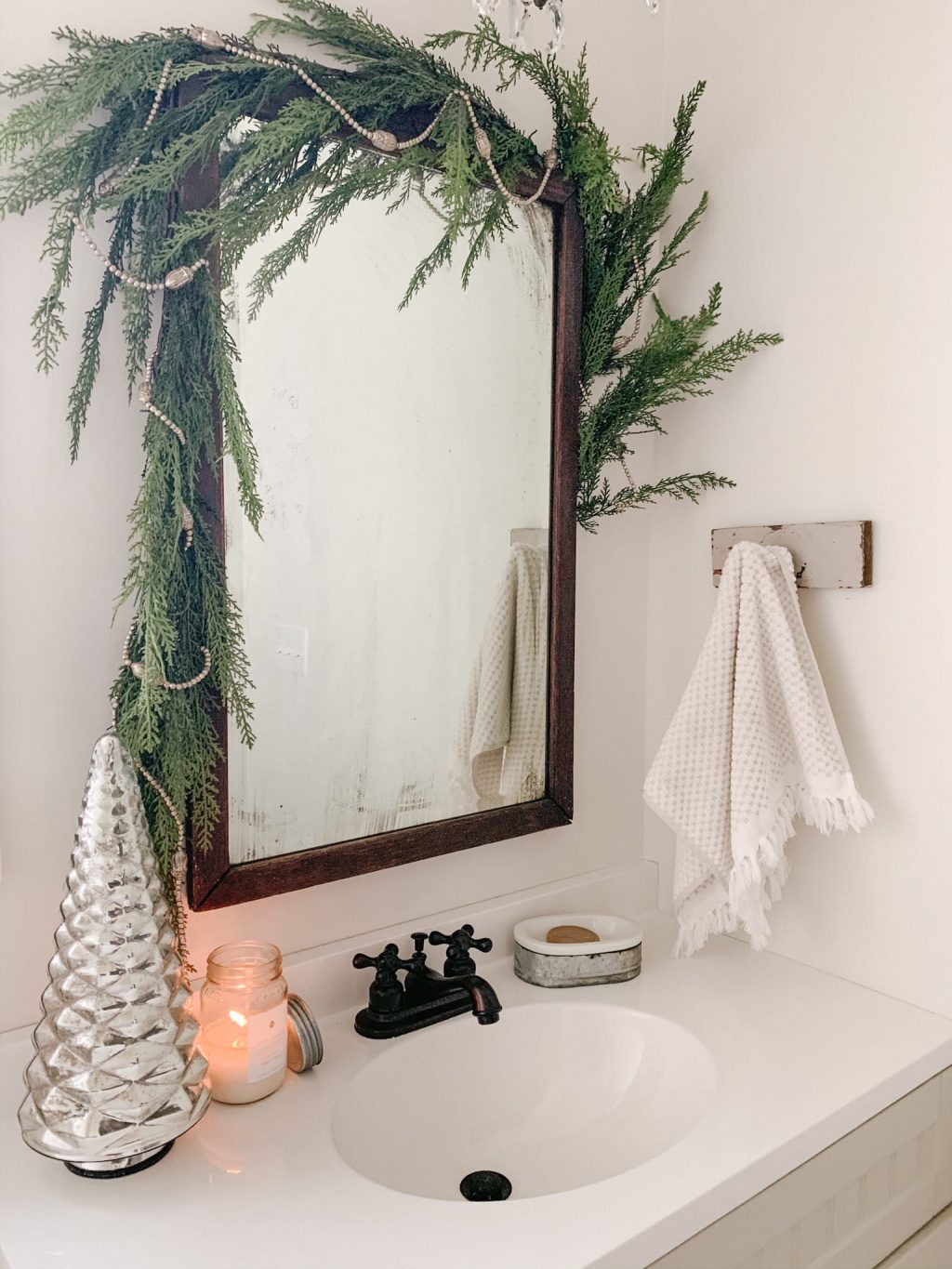 Maybe you haven't had the chance to collect a ton of holiday decor yet – but fear not- there's a simple and sustainable way to show some Christmas cheer.
Decorating your home with elements of nature is cost effective and easy.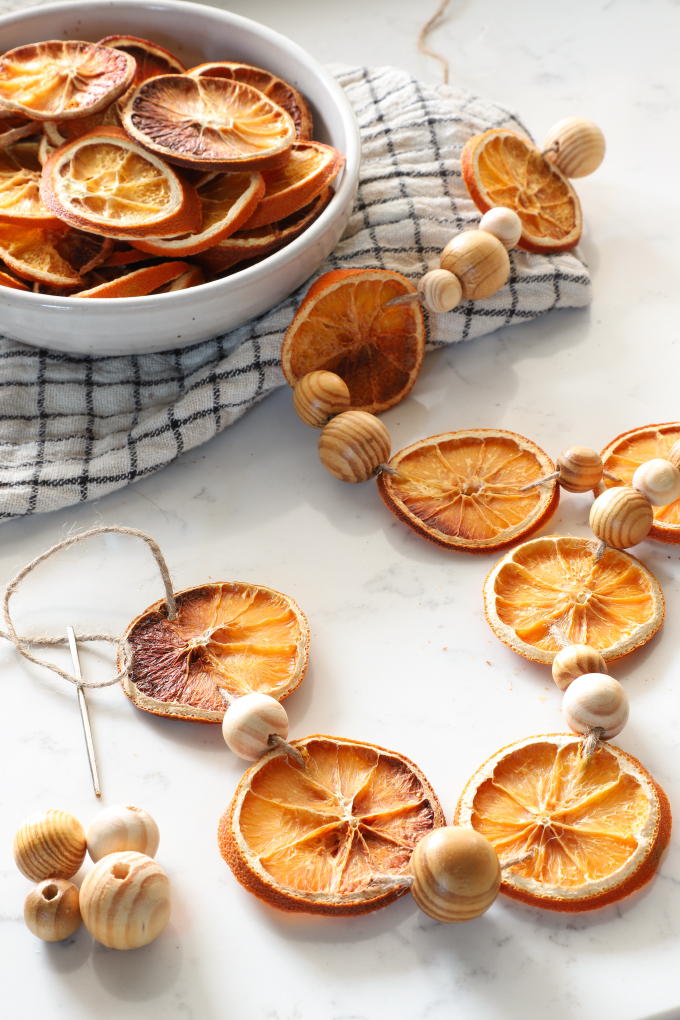 You can try making your own dried orange garland (which will leave your home smelling fresh, too) or head to your nearest greenhouse to pick up some living garland to bring the festive scent of pine trees into every room of your home.
Go on a Neighbourhood Lights Tour
Make your favourite warm beverage, get snuggled up in a scarf and explore your neighbourhood by foot.
I love wandering into some of the more historic neighbourhoods of my city to see the large brick houses dressed up for the holidays with wreaths and garland.
And if your city is anything like mine, there may be a street or two known for being extra decked out with lights and Christmas displays that will certainly get into the Christmas mood!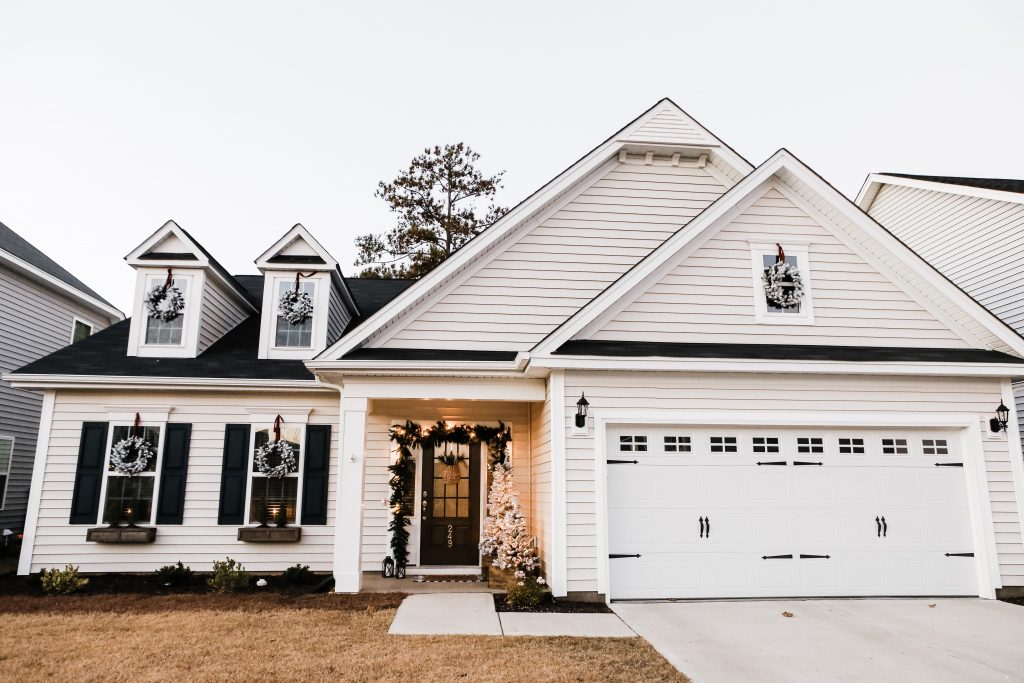 It's also a great way to get inspiration for your own home's exterior holiday decor. Decorating your front door adds to the holiday cheer for anyone who passes by!
Plan a Christmas Craft Day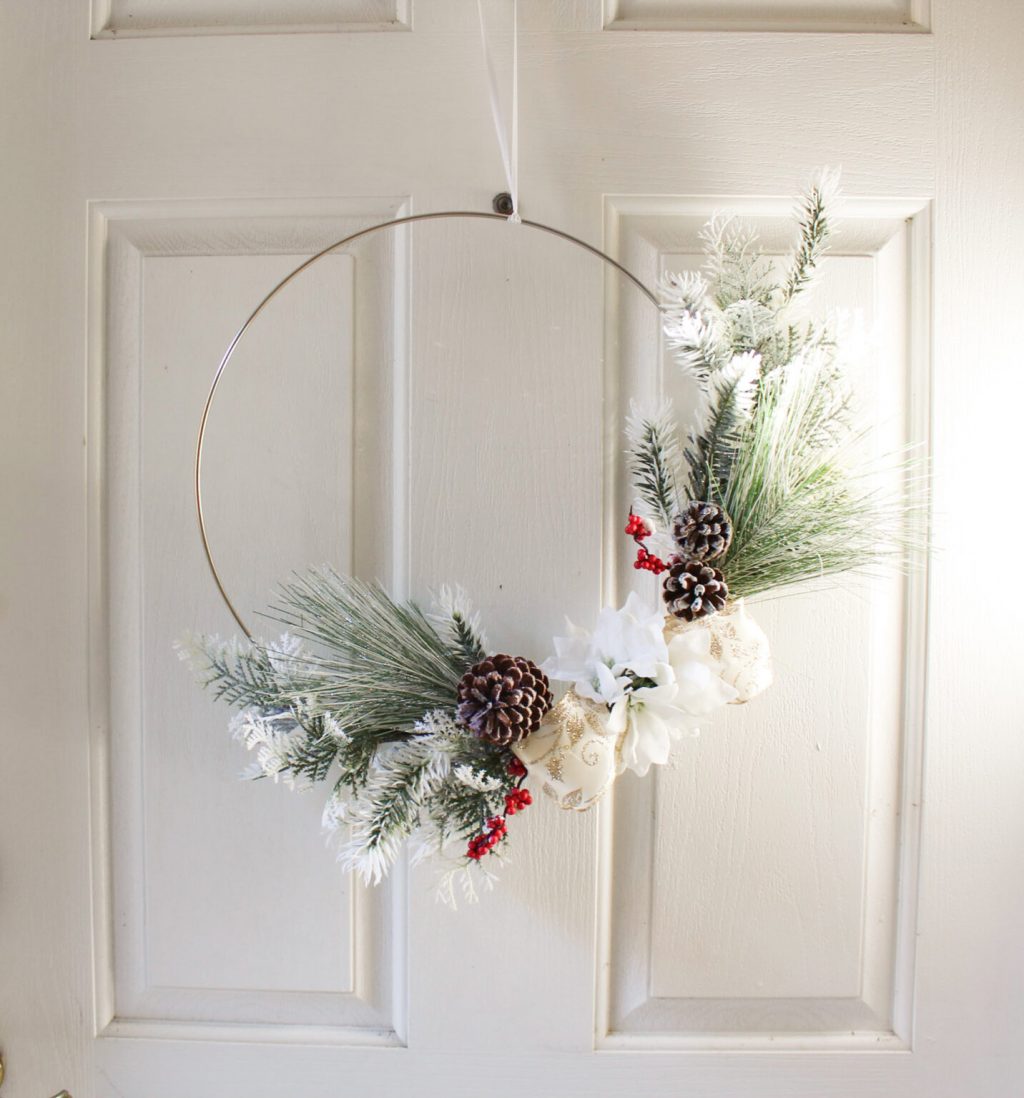 Whether you want to make some DIY gifts or just some decor for your home, a Christmas crafting day is one of the best ways to get into that holiday spirit.
Pop a few holiday movies onto your TV or listen to Christmas tunes as you DIY to your heart's content.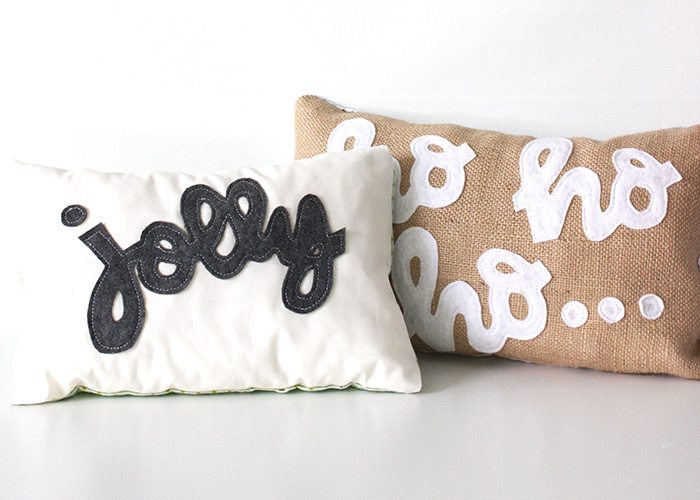 Make a simple boho ornament, knit decorations, a modern Christmas wreath, or our no-sew holiday pillows!
Be sure to check out our DIY section for even more ideas and holiday DIY roundups!
Bake Holiday Treats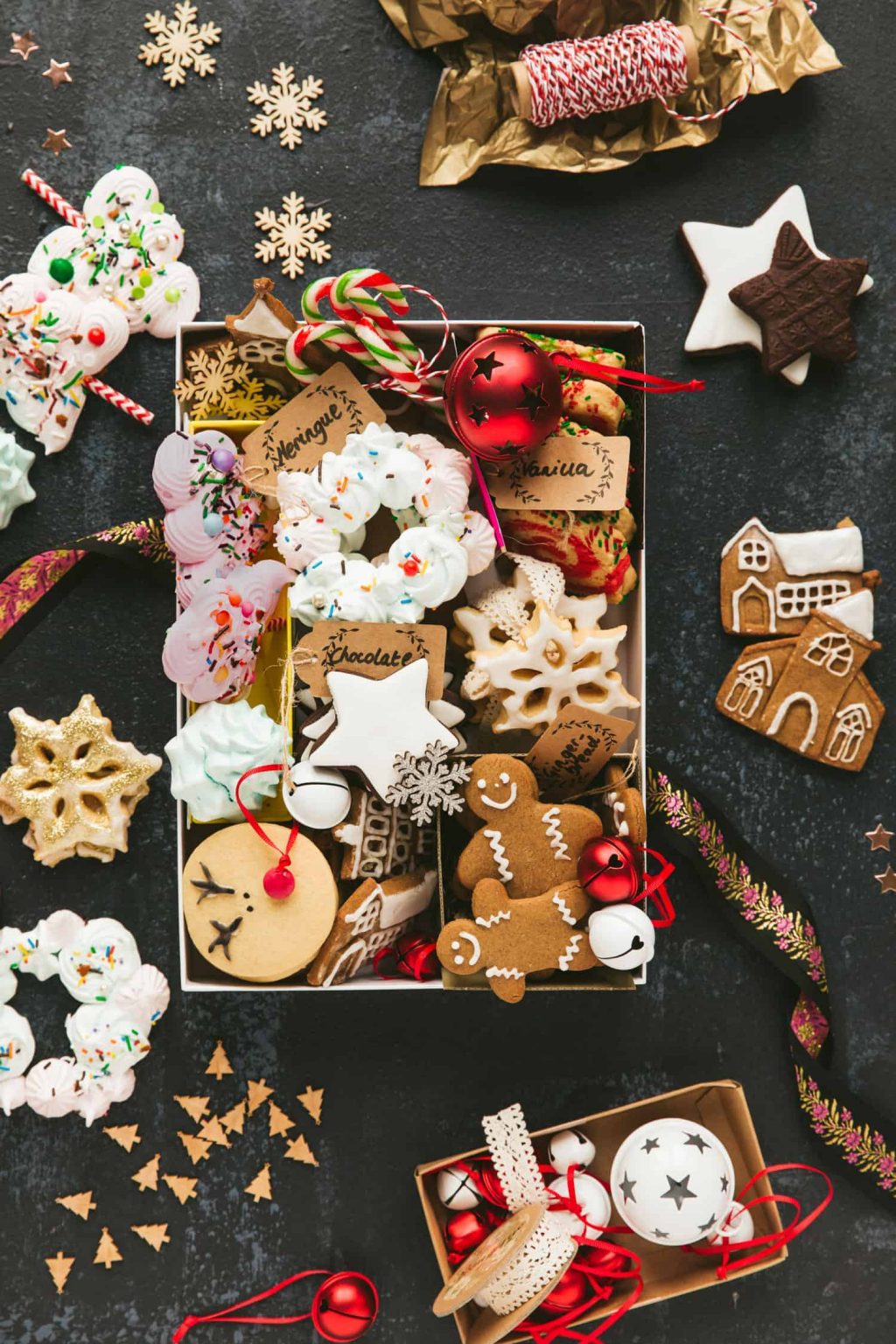 No one ever says no to some extra treats around the holidays. If you want to give something small to a variety of people in your life, baked goods are a great and budget-friendly way to go.
Package them in cute little Christmas tins for that extra-special touch! Here are just a few recommended recipes to try out this season:
Take Extra Time With Wrapping and Cards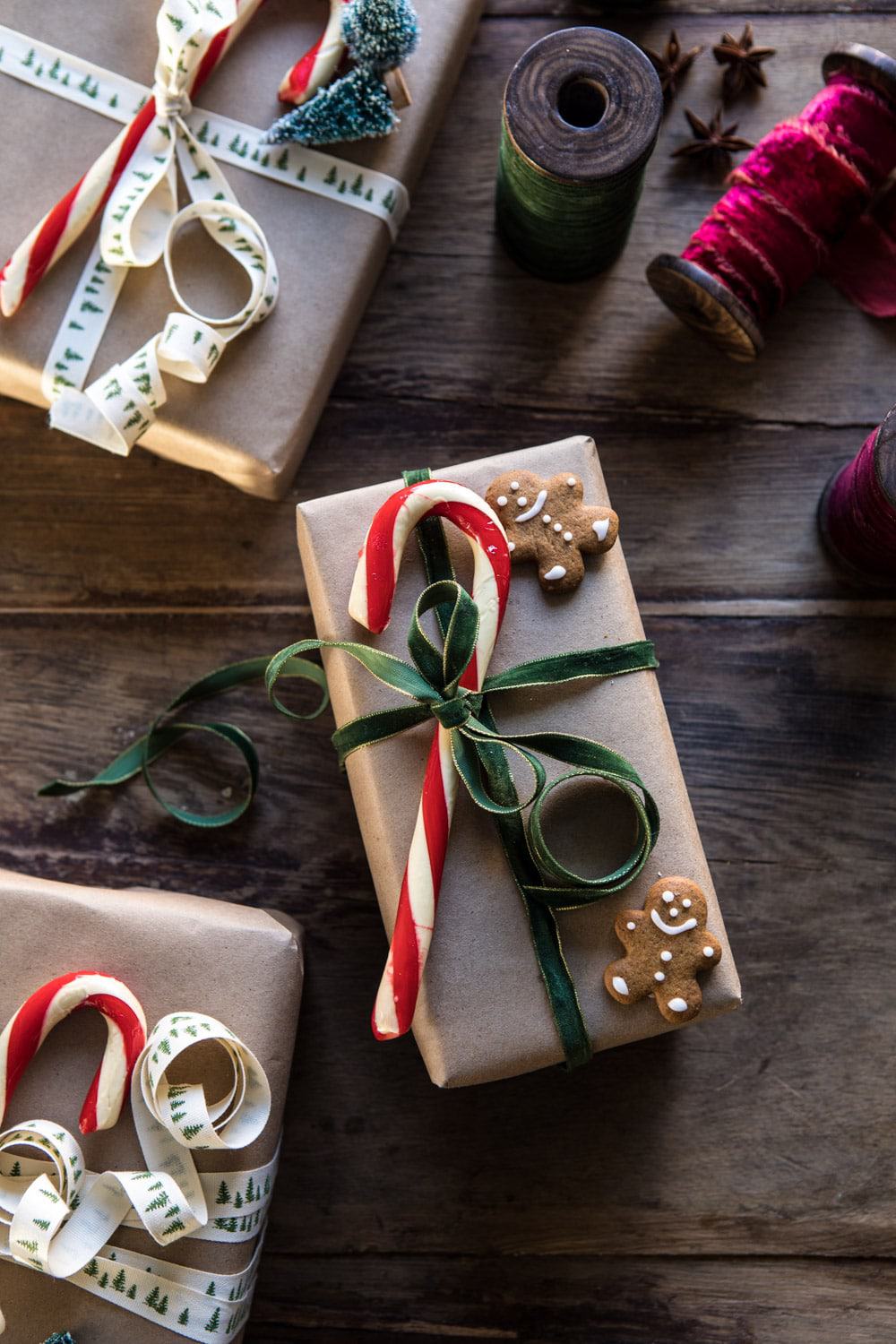 Don't wrap until Christmas eve. Wrapping can be super enjoyable with a glass of wine in tow, a candle lit, and a holiday movie on the TV.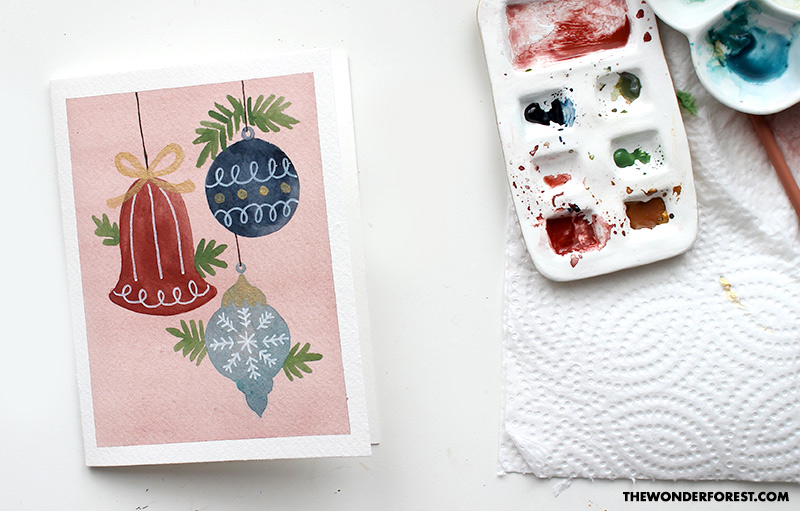 Take your wrapping to the next level with these cute wrapping ideas or make your own cards or gift tags with our watercolour holiday series.
Dress the Part
There are so many options when it comes to dressing up for the holidays. You can go apres-ski and wear cozy sweaters, leggings and toques.
Or you can go all-out glam with sequins, glitter, velvet and holiday themed nails.
And if you'd like to take your Christmas outfit to the next level, try one of these amazing holiday hairstyles!
Have a Christmas Cocktail Night
The holidays can be super busy and often times, you don't have a choice as to where you are going and who you are seeing.
Take some time early in December (we recommend the very first weekend) to invite your closest friends to come and get into the holiday spirit with you.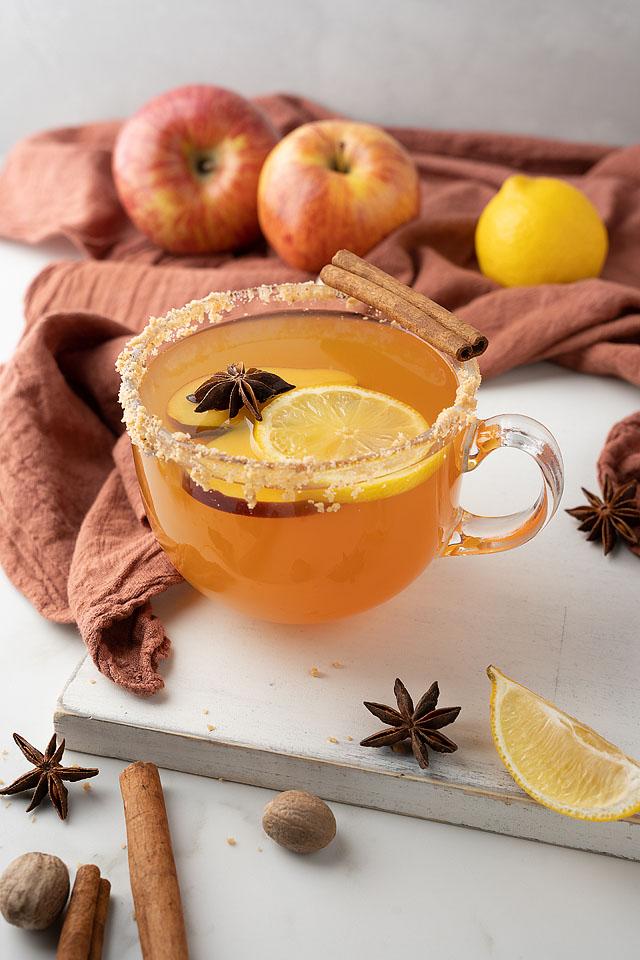 Encourage everyone to dress in holiday attire and serve up a magical array of cocktails which can include hot toddies, Christmas mojitos, sugar cookie martinis, winter sangria and whatever else you dream up for your guests!
Shop for Loved Ones
Gift giving is one of the best aspects of the holidays and guess what? It doesn't need to be stressful.
Try visiting a local holiday market to find that special something — or if you don't have any in your area — browse unique products from small businesses on platforms such as Etsy.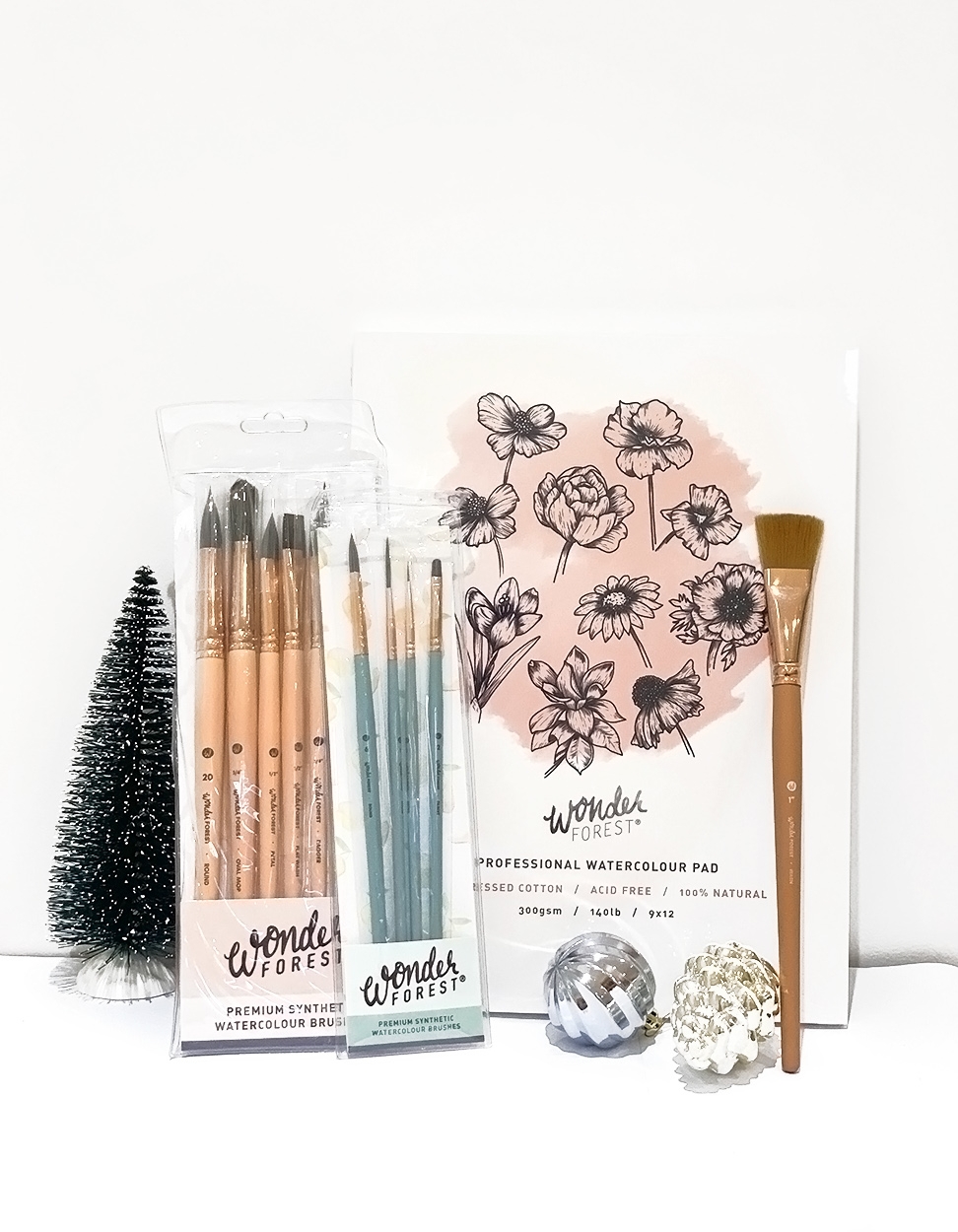 If your special someone is a creative, we also recently put together a list of the best gifts for artists in 2022!
DIY gifts are great if you're on a tighter budget or just want to give something with extra special thought behind it.
You can make your loved ones clothing items (think socks and hats), decor pieces (pillows and framed art), or even something customized to their family – like this adorable door mat!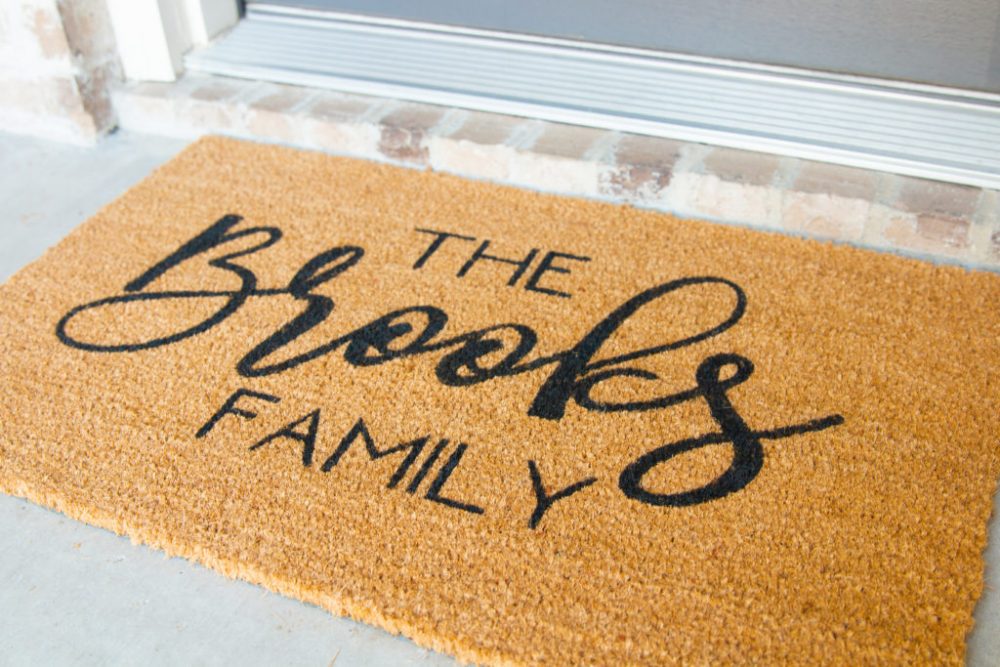 There are so many ways to embrace your inner holiday spirit – how will you celebrate this special time of year?
PIN THIS:
Last Updated on