Thinking about getting inked but stuck for tattoo ideas? Earthy tattoos are a timeless trend that aren't going away anytime soon. There's a good reason that some of the most popular tattoo designs out there are usually a nod to Mother Nature! Go dainty and discreet or make a bold statement with these nature-inspired tattoo designs.
Planet Earth Tattoo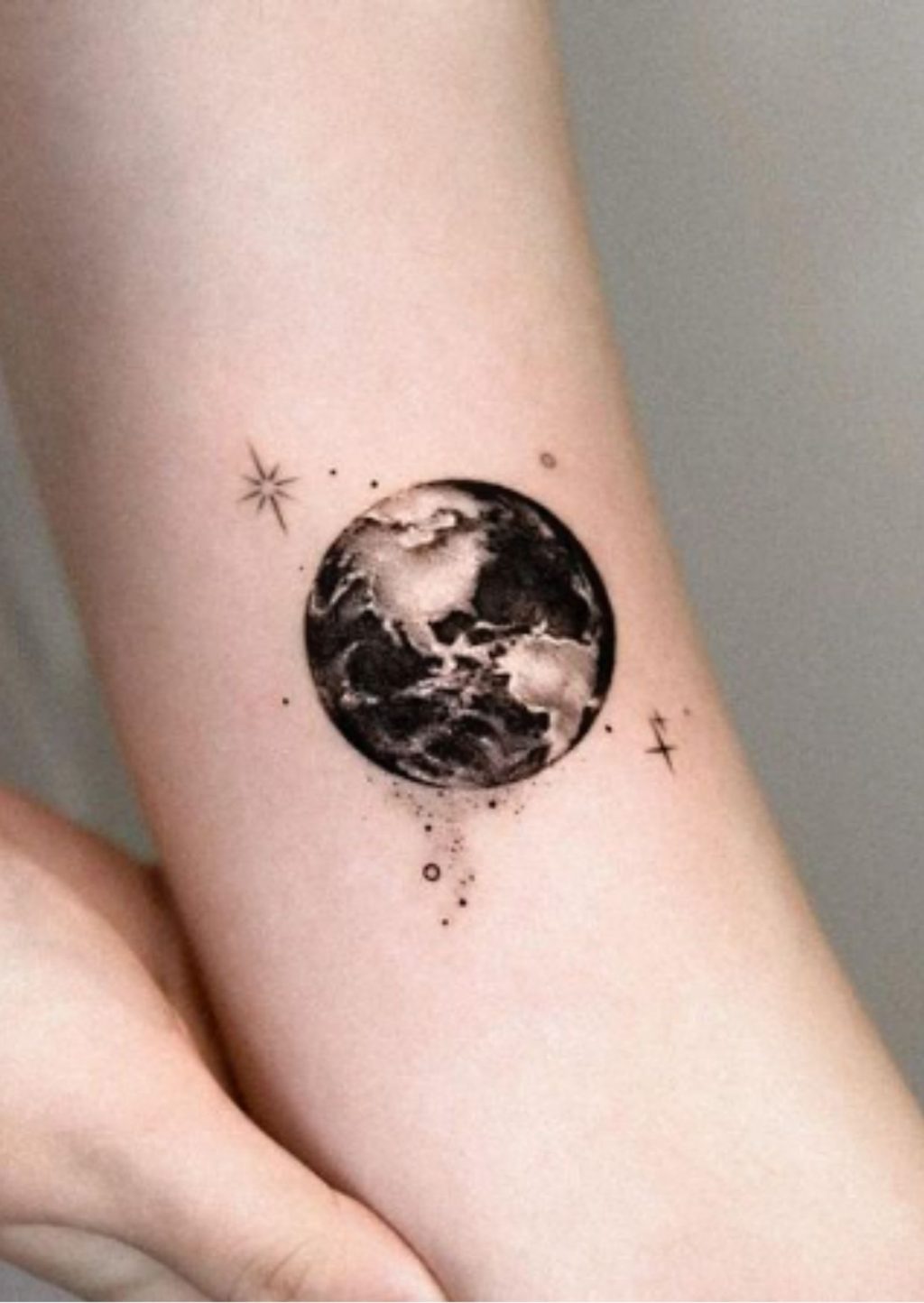 Nothing screams earthy more than the Earth! The monochrome light and shade creates a striking impact paired with soft and dreamy accents of stars.
Matching White Tattoos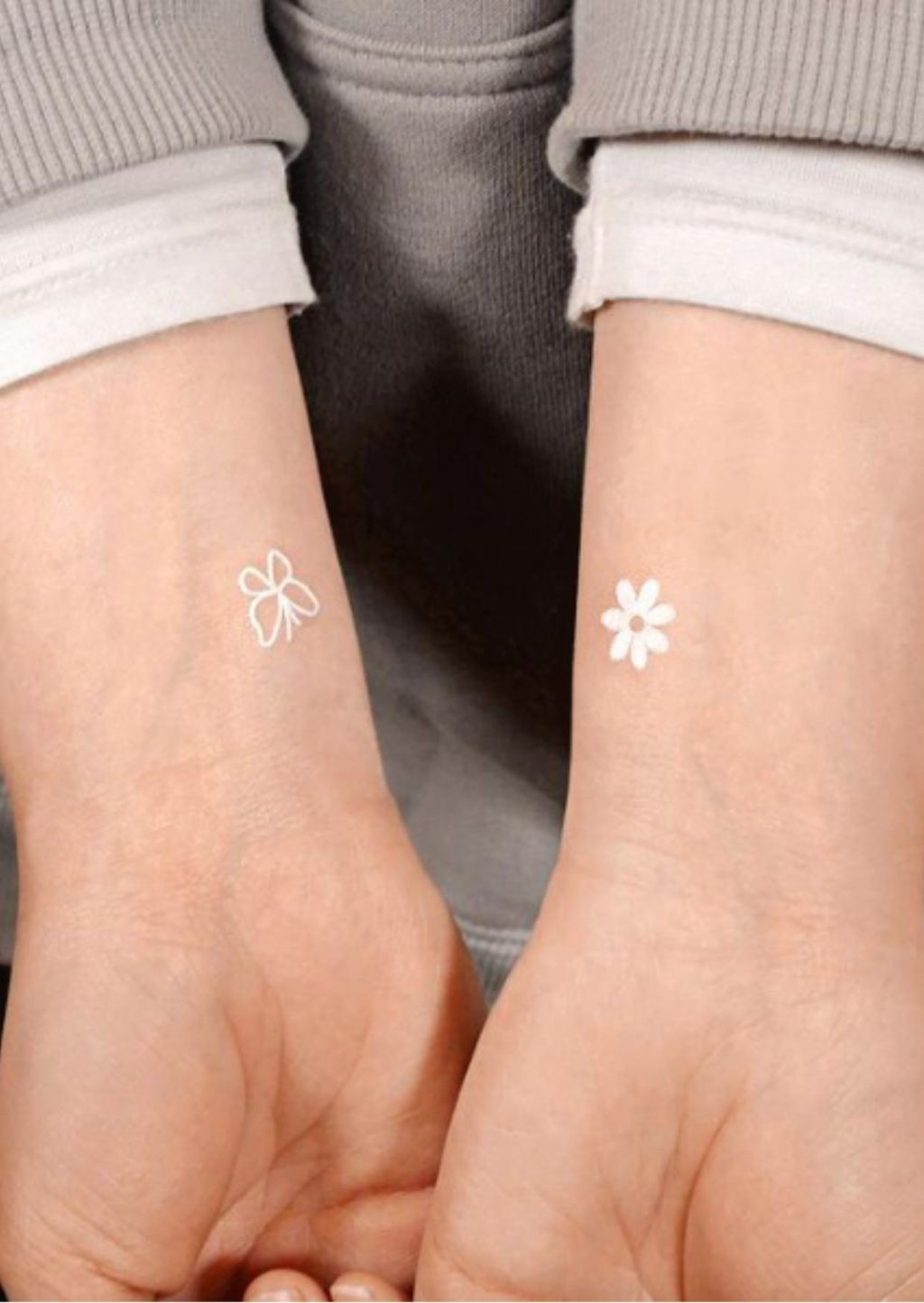 If you still want the monochromatic look without the black ink, these white tattoos are the perfect go-to. These give a softer and more delicate look that are perfect for matching with your bestie!
Floral Book Tattoo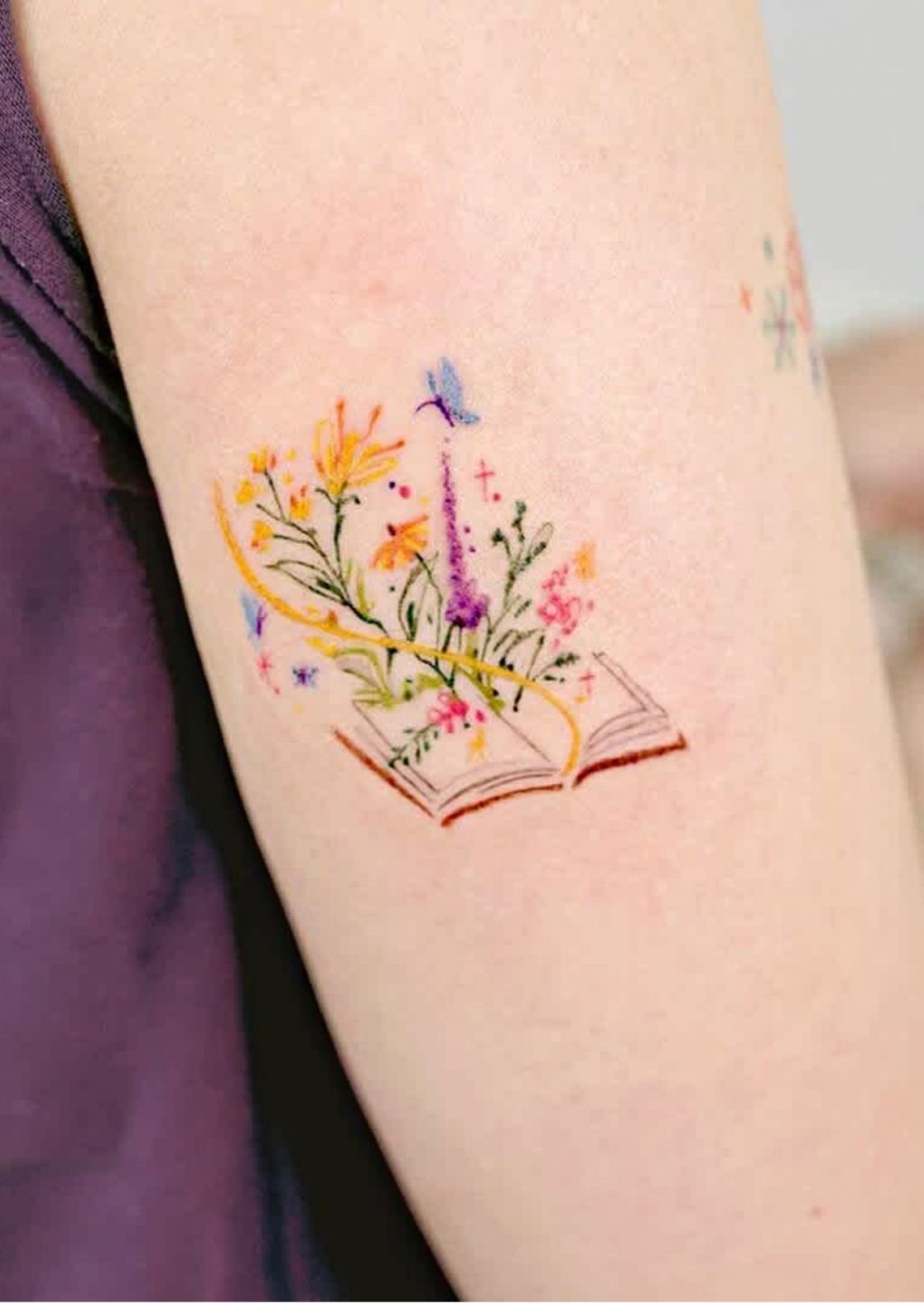 Attention all colour-lovers and bookworms! Make all of your book dreams come true and let your imagination run wild with this colourful design!
Zodiac Constellation Tattoo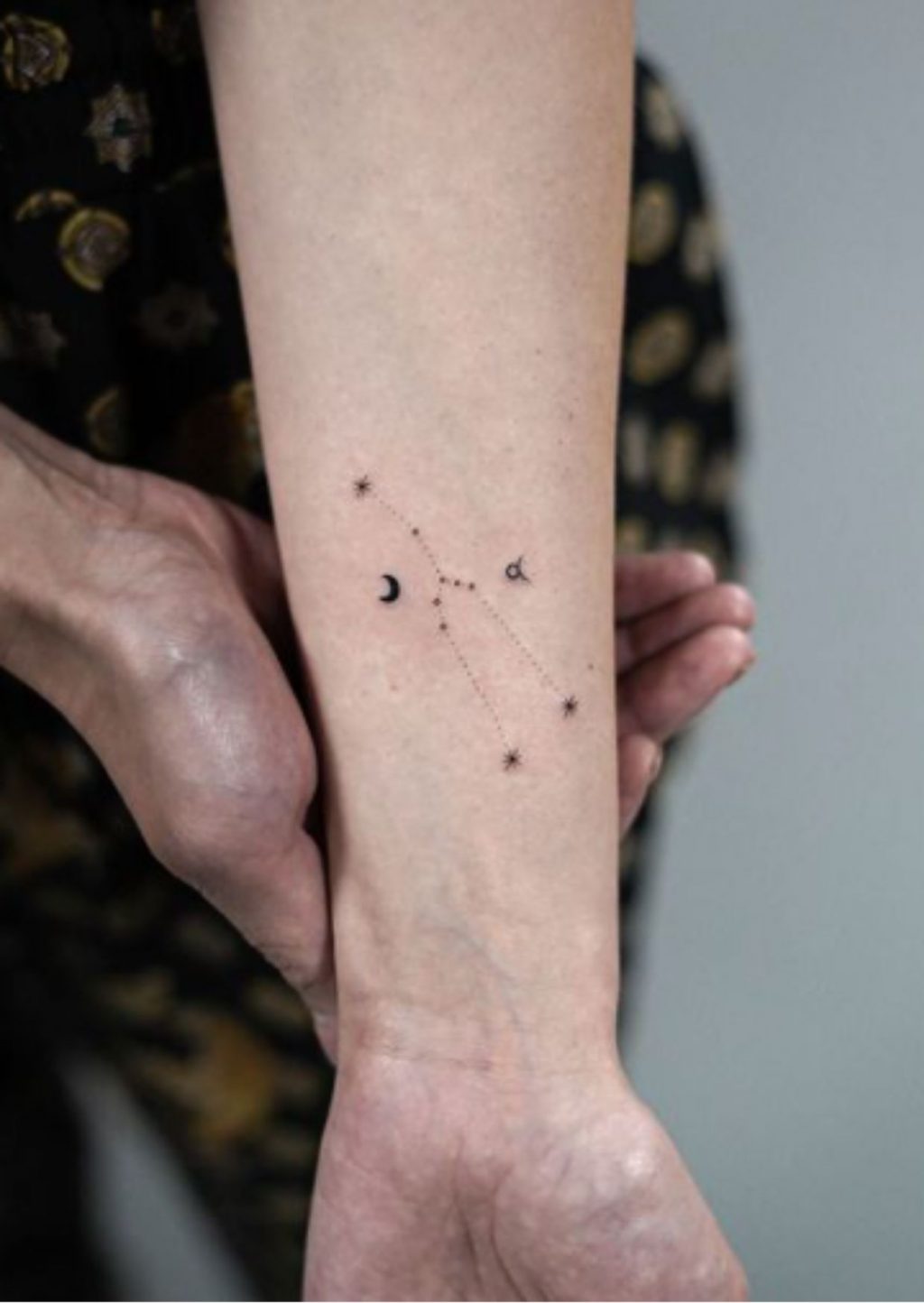 Are you a Pisces? A Taurus? Your zodiac constellation is a great way to ink yourself with a personal and meaningful visual. Add some cute doodles like a moon to make a bigger impact!
Birth Month Flower Tattoo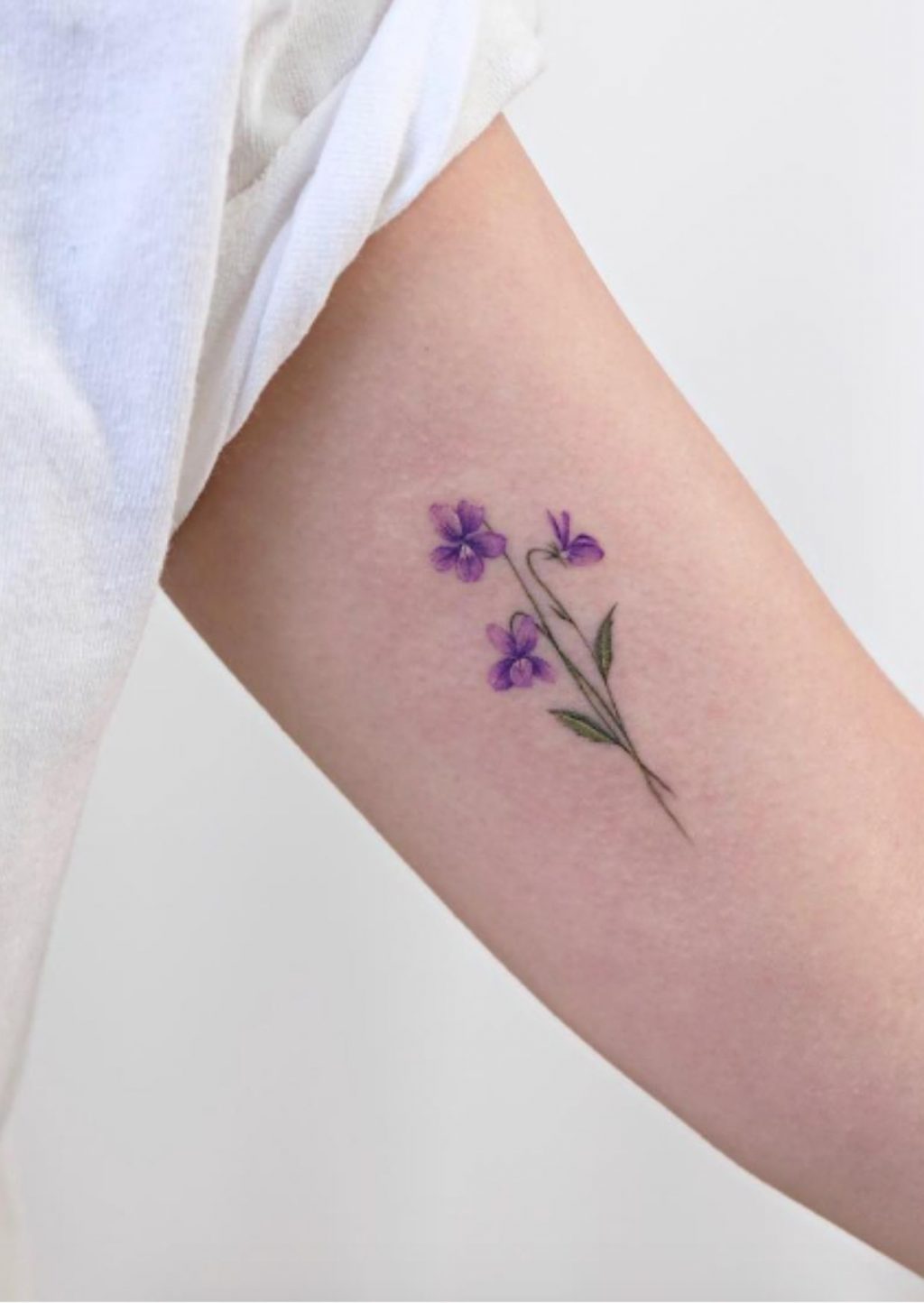 Why not switch it up and get a tattoo of your birth flower instead? Let's not limit ourselves to black and white ink but go for a colour instead! These violets for February are so charming!
Wraparound Vine Tattoo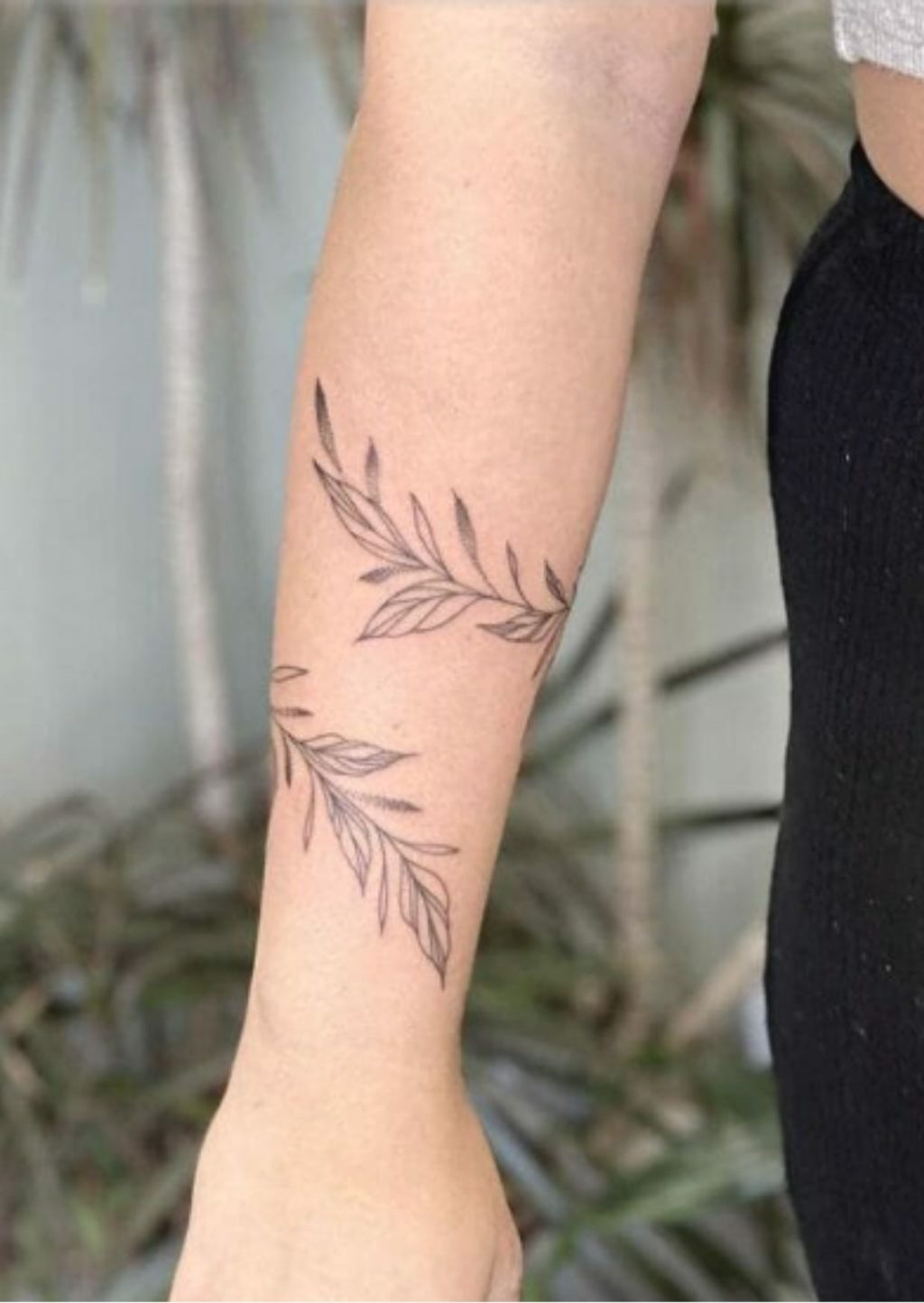 Go all out and wrap your arm in vine leaves. It's like the little sister to the tattoo sleeve without the full commitment – the perfect body accessory!
Continuous Line Tattoo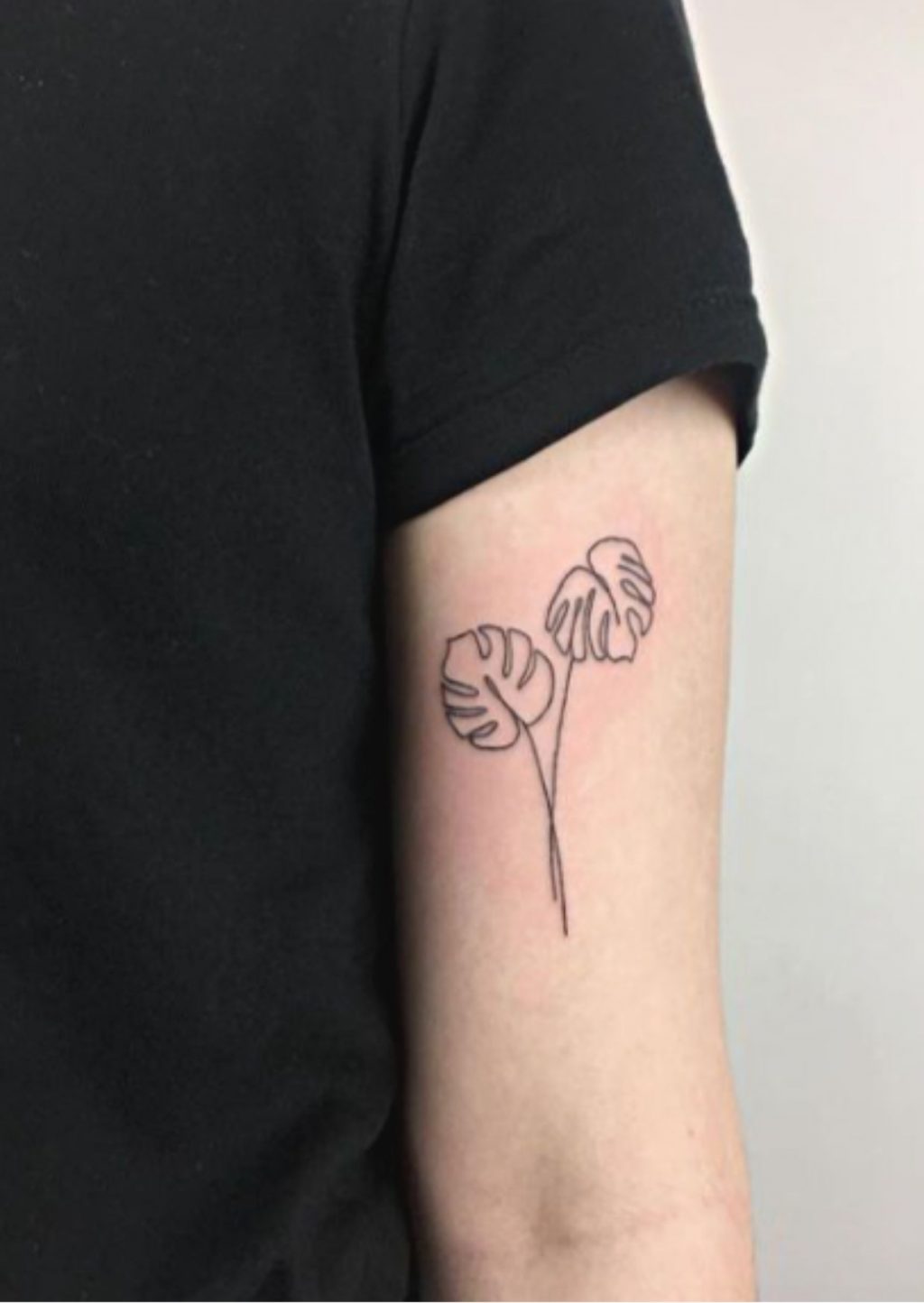 Continuous single-line tattoos are all the craze right now. The freeform design of this Monstera leaf and its organic shape can easily suit any body and placement!
Scenic Block Tattoo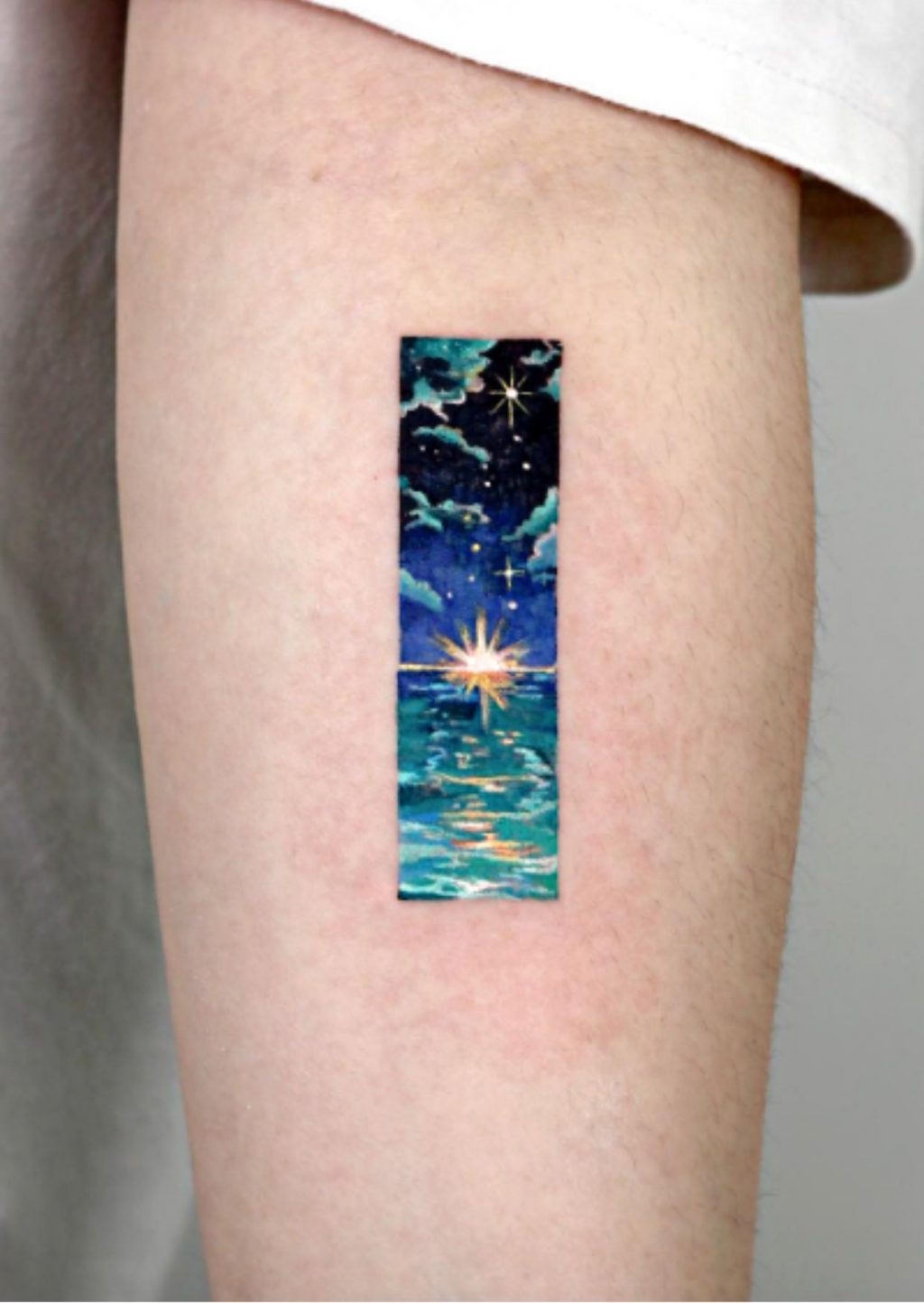 If you're looking for impact and the wow-factor, try a detailed look back to your favourite scenic moment and voila! Can we just appreciate the detail and vibrancy that's gone into this? Wow!
Dainty Butterfly Tattoo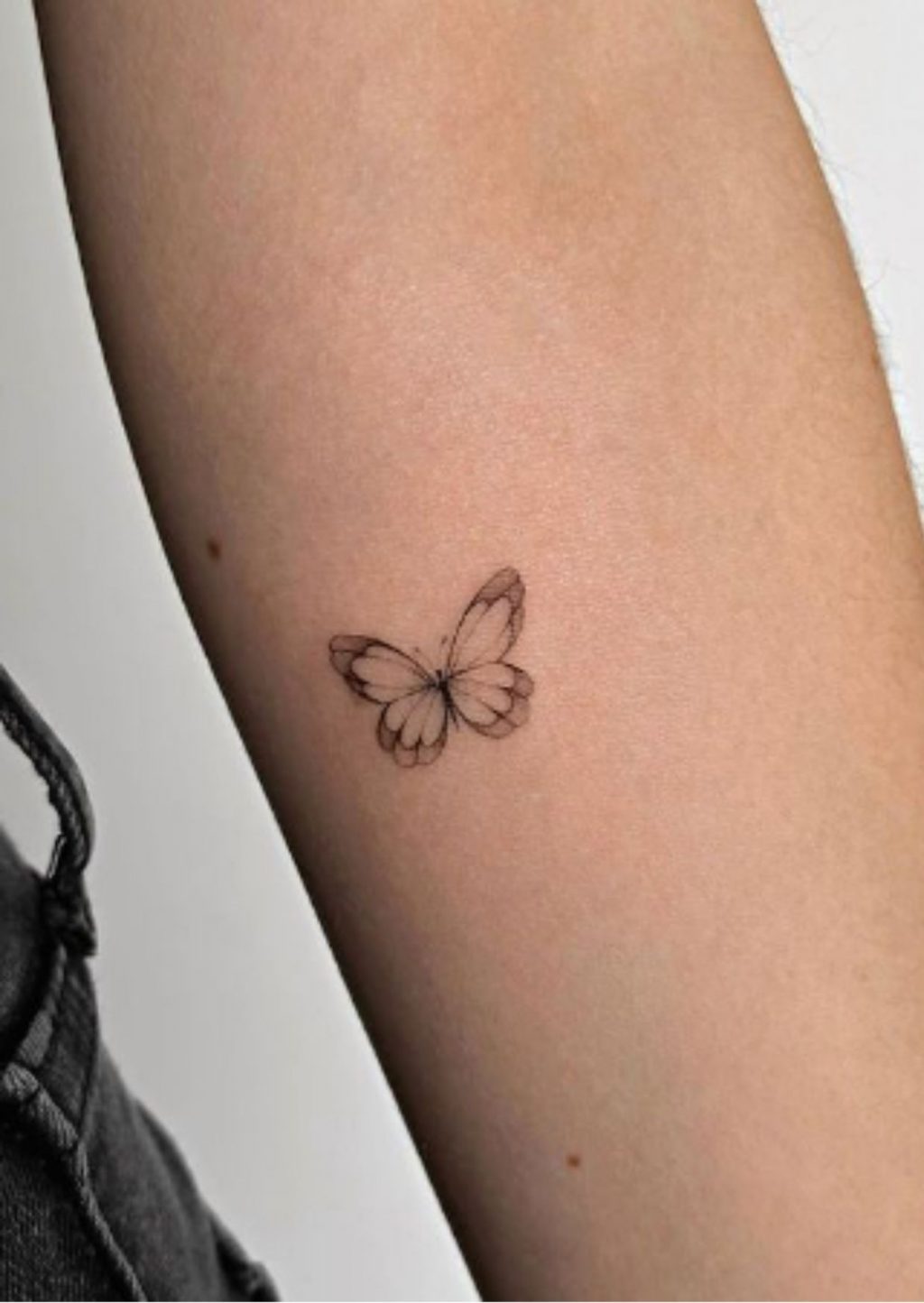 An absolute favourite and popular tattoo design is the butterfly. Not only is it symbolic of transformation and hope but the combination of the detail and its daintiness here will suit anyone!
Realistic Flower Tattoo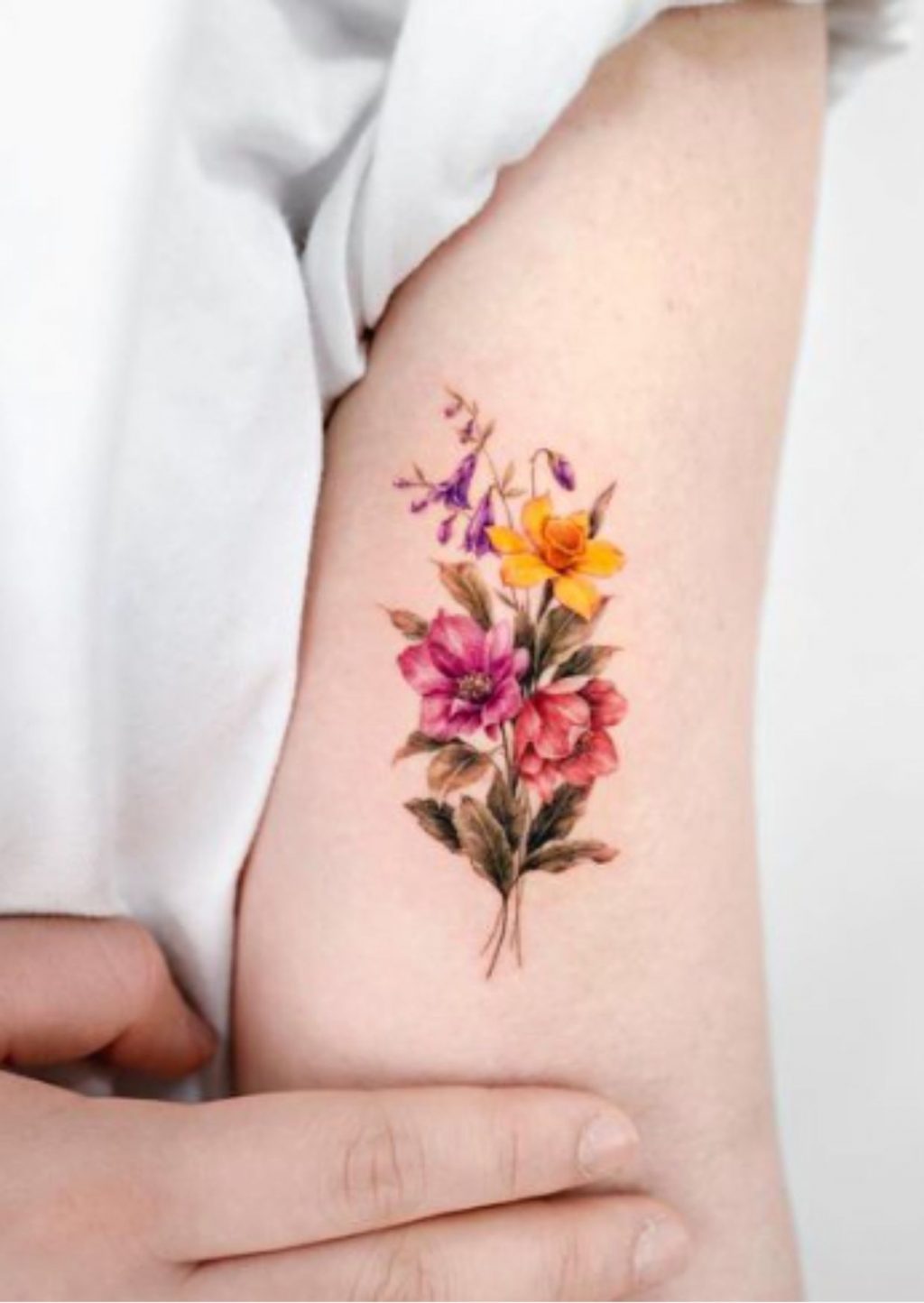 'I can buy myself flowers'… and I can also get a tattoo of these realistic flower bouquets that are vibrant with colour. Just as good as the real thing? I can almost smell the scent of fresh cut flowers!
Deconstructed Flower Tattoo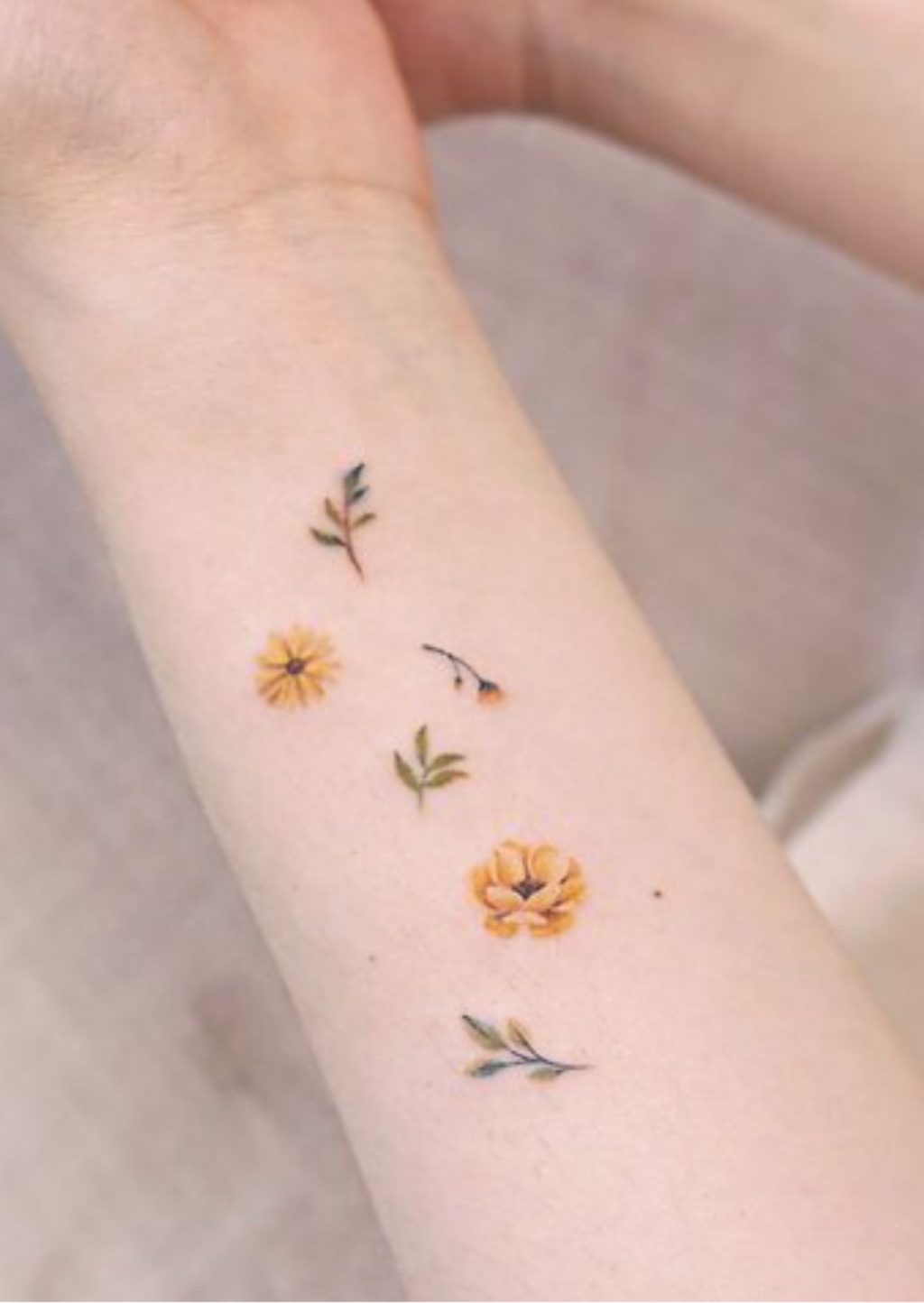 If you're after a delicate take on flowers, this deconstructed scattering of yellow flowers is the perfect balance of dainty and impactful.
Abstract Earthy Tattoo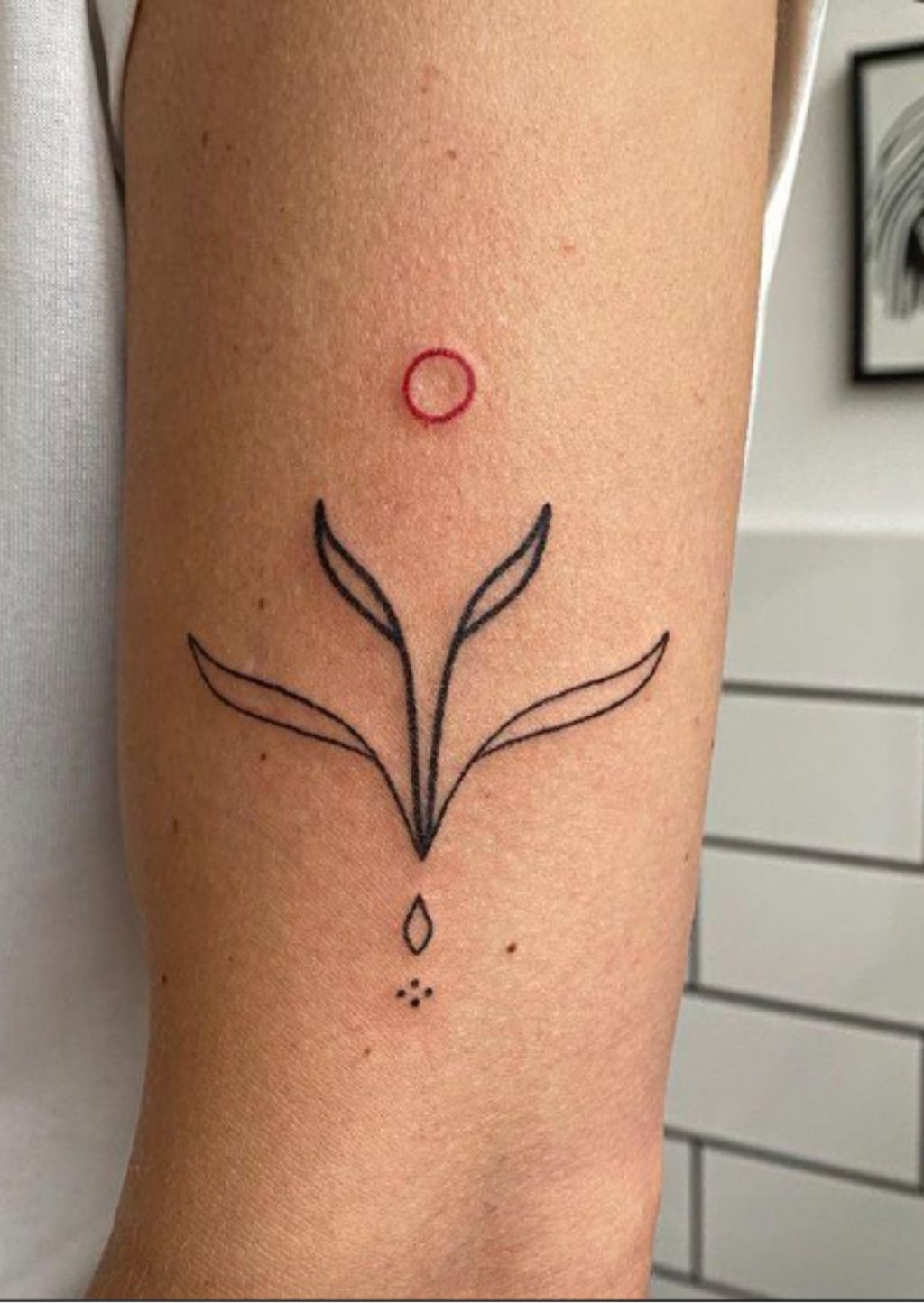 Why not think outside the box and go for something more abstract? A nod to these earthy designs but more unique and punchy and probably a great conversation starter!
Whimsical Elephant Tattoo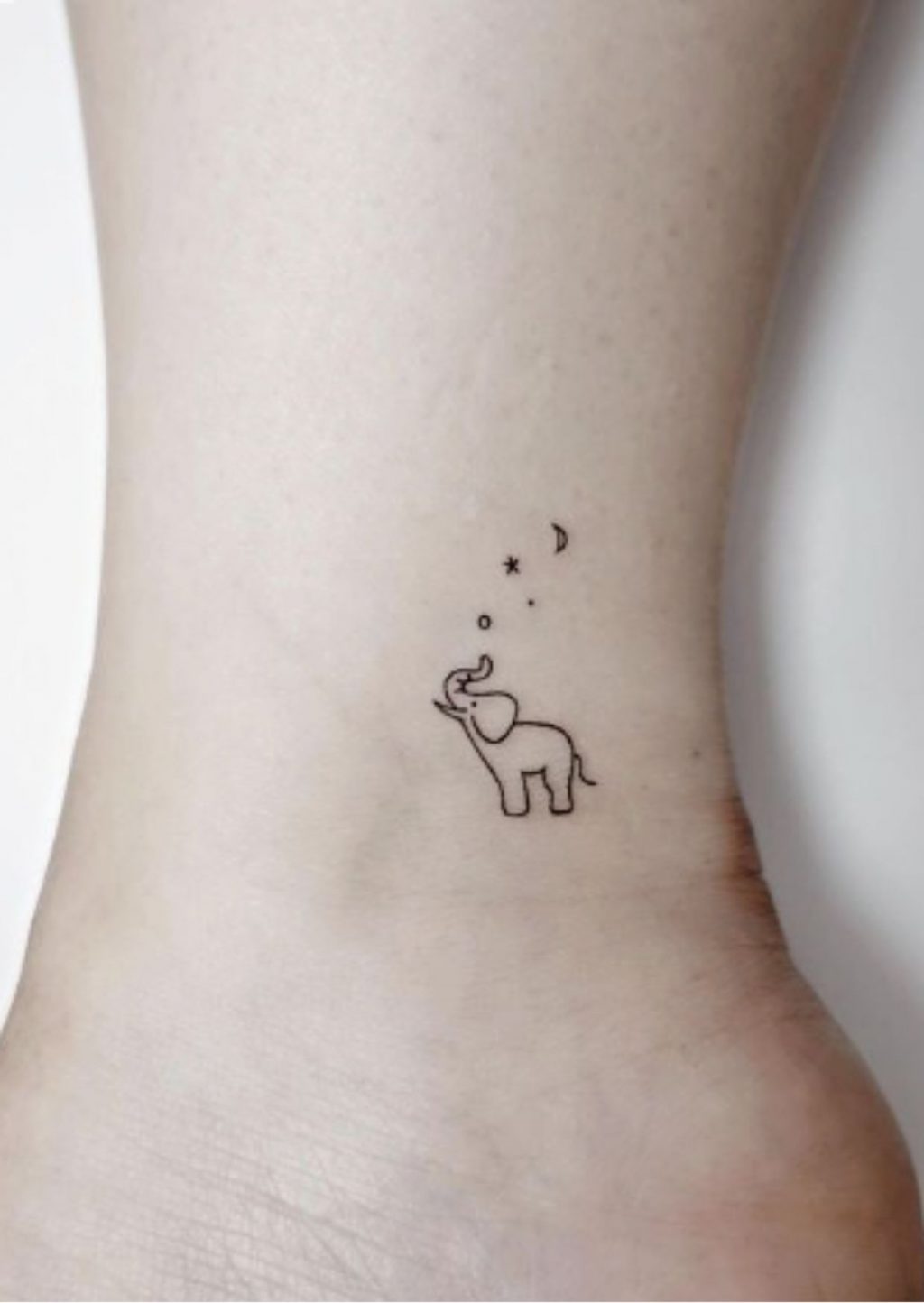 Bring back your inner child and go whimsical with this adorable and minimal line doodle of an elephant. The single line technique makes this classy and cute!
Graphic Print Tattoo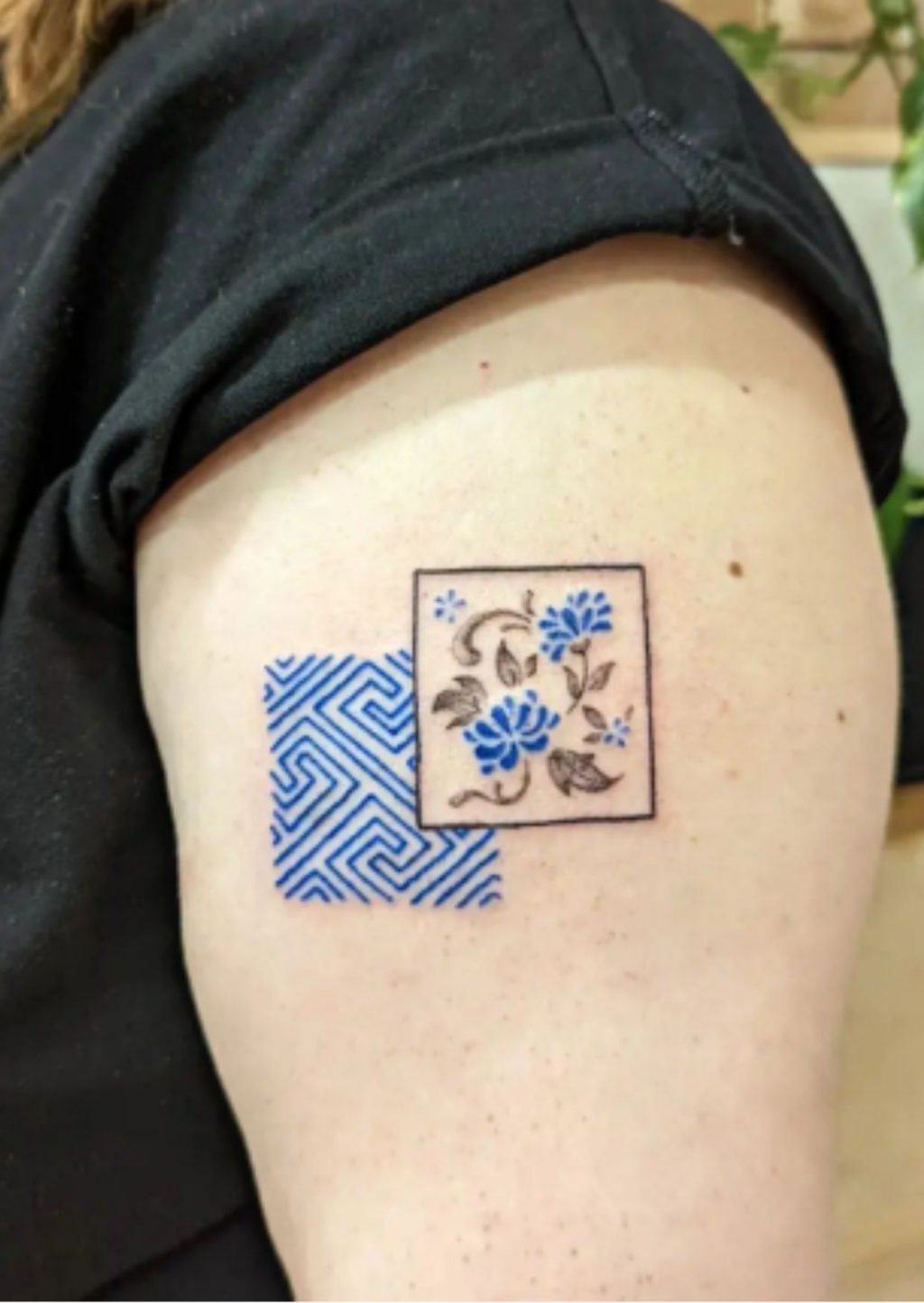 Graphic prints are everywhere at the moment. We're loving this tattoo design that layers a graphic print with a bold illustration to create a work of art!
Floral Band Tattoo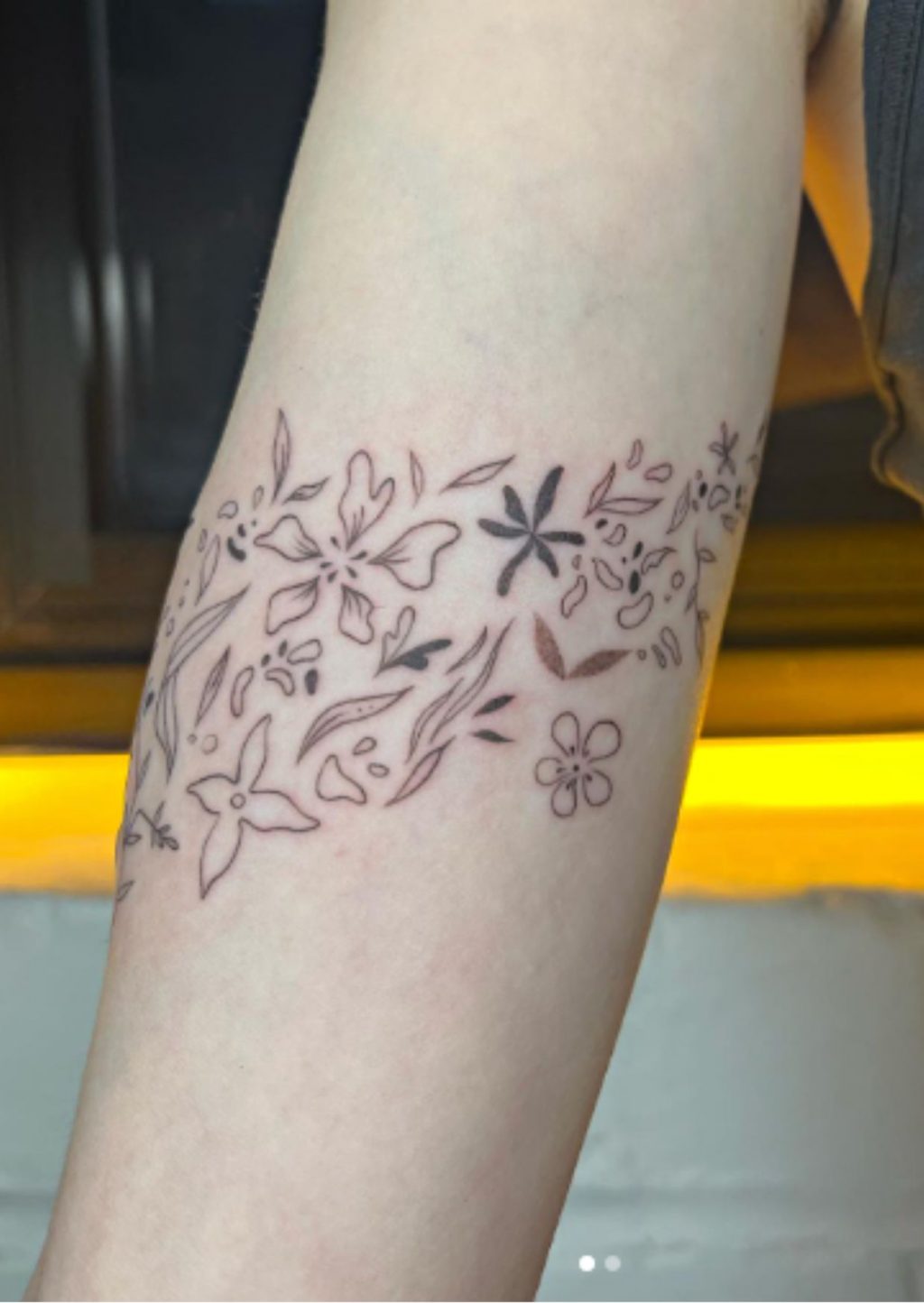 They don't say your body is a blank canvas for nothing – take advantage and ink yourself with a band of organic botanical shapes. The bold placement paired with the elegant design is a winning combination!
PIN THIS: