It's time to embrace all things spring! Flowers, pastels and of course the cutest bunnies are all making appearances as Easter approaches.
Whether you're hosting this year's Easter celebrations or just want to add some seasonal fun to your home, here are 15 Easter decor ideas that you can make yourself with just a little bit of craftiness!
Pom Pom Easter Egg Tree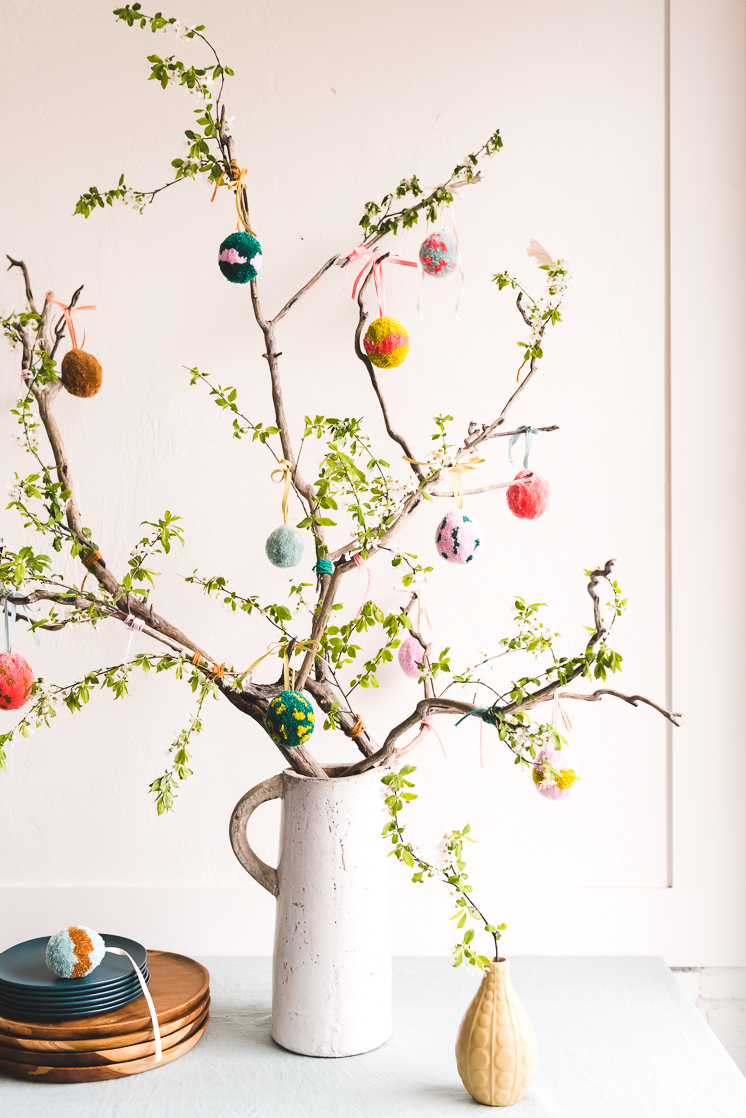 If you've already mastered the art of making your own pom poms, this one will be super easy for you! We love this Easter Egg Pom Pom Tree DIY as it brings in some greenery (much needed after a long winter) and you can incorporate your favourite vintage pitcher.
Carrot Flower Bouquet
This lovely and unexpected carrot floral centrepiece needs only a handful of carrots for that POP of Easter flair. It's one of those decor items that may not be noticed right away, but when your guests do, they will be delighted by the creativity!
Carrot Garden Mantelpiece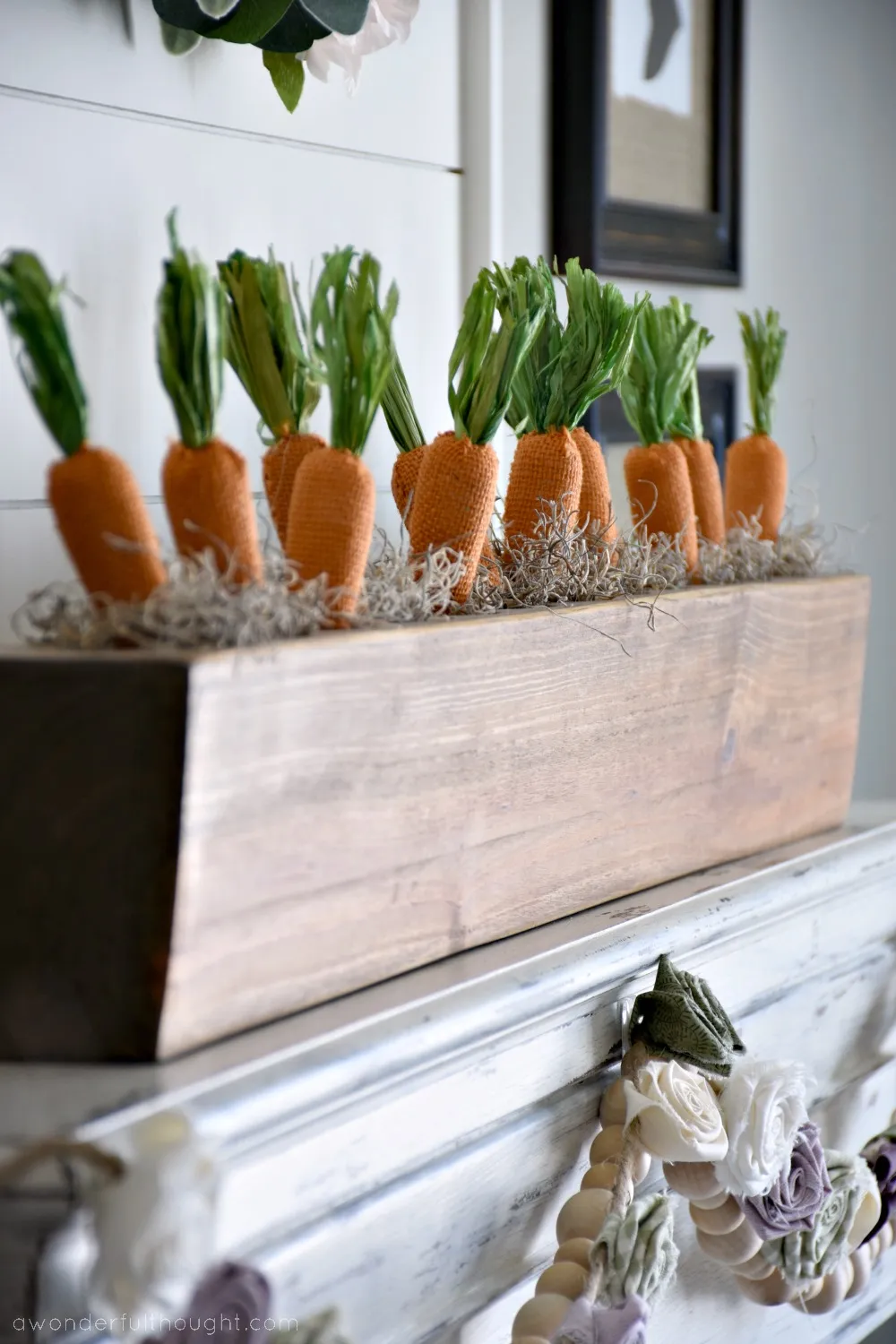 Keep the carrot theme going strong with this adorable carrot 'garden' that you can prop up on your mantel. You can this inventive Easter craft by picking up a sugar mold (the wooden box) and some Spanish moss to create the grassy element. The carrots can be picked up from the dollar store or created following a DIY like this one!
Speckled Egg Wreath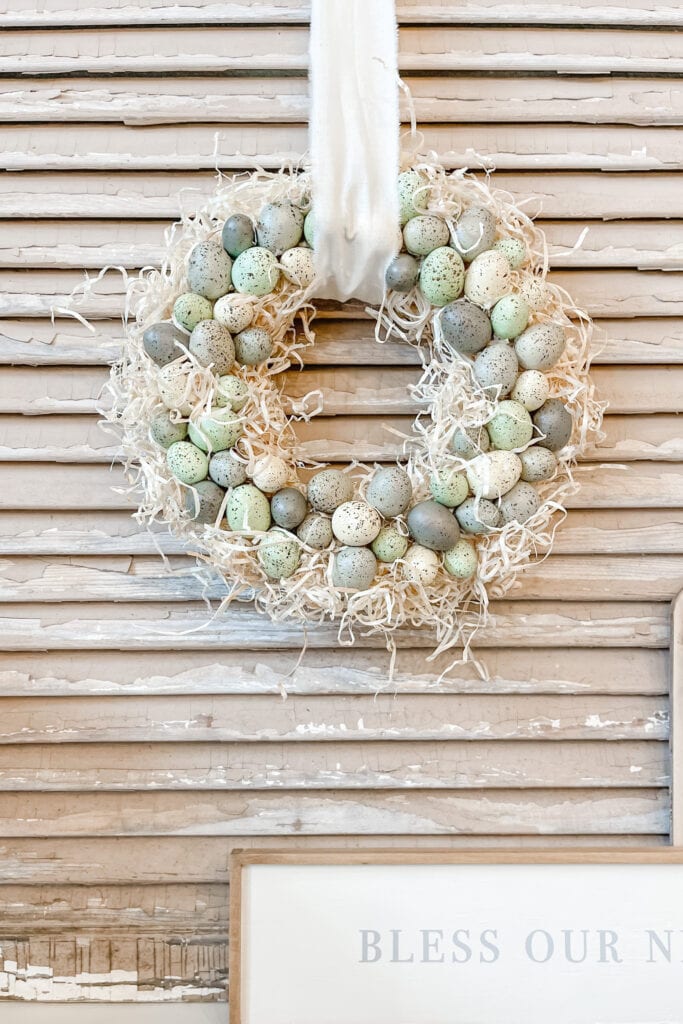 Pump up your curb appeal with this adorable speckled egg wreath! You will need moss, a wreath form, speckled eggs of your choice and a glue gun to put it all together.
Decoupage Easter Eggs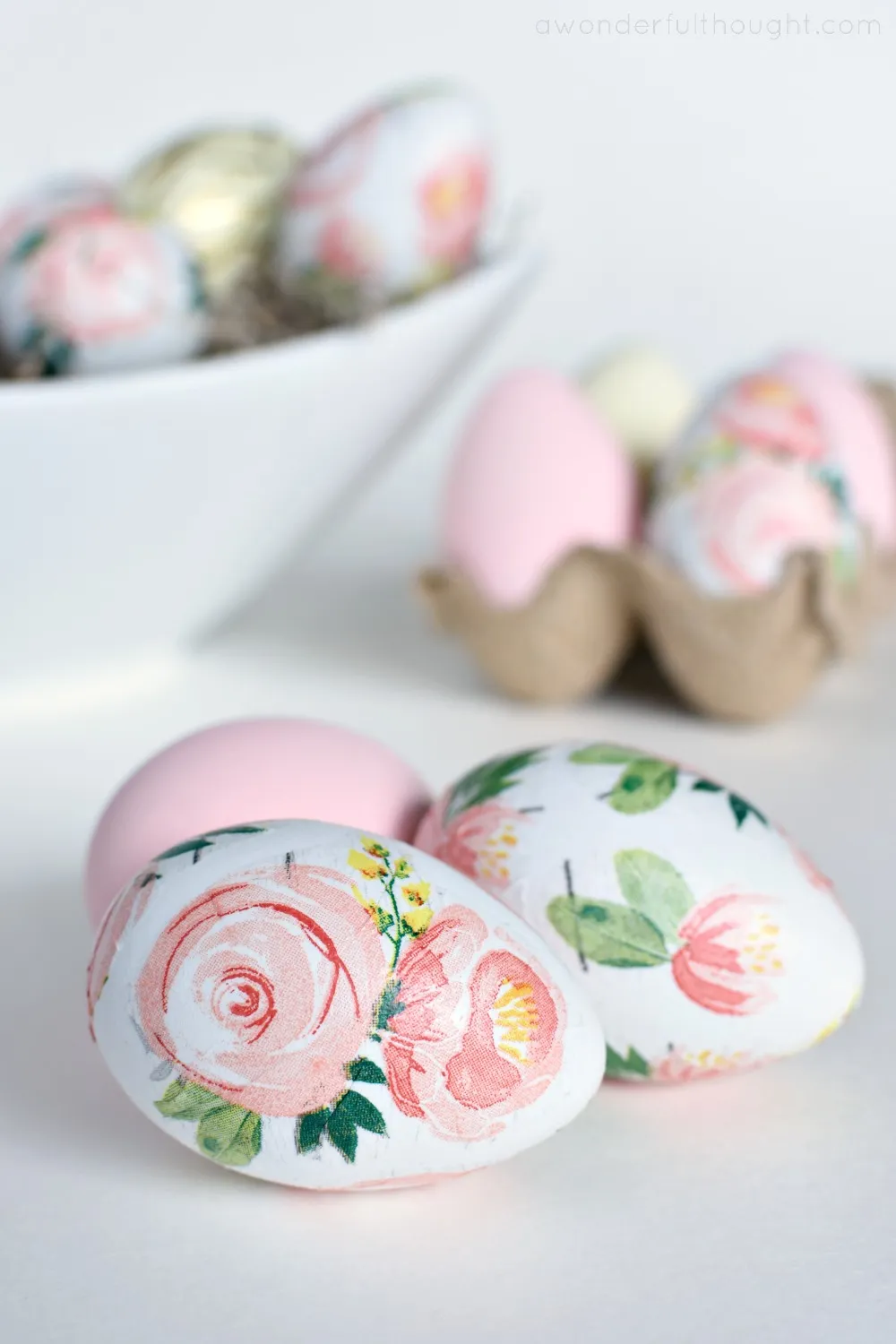 One of the most traditional and classic ways to decorate for Easter is by painting some good ol' Easter eggs! These eggs were decorated in a fabulously spring fashion using the decoupage method with printed napkins.
Eggshell Planter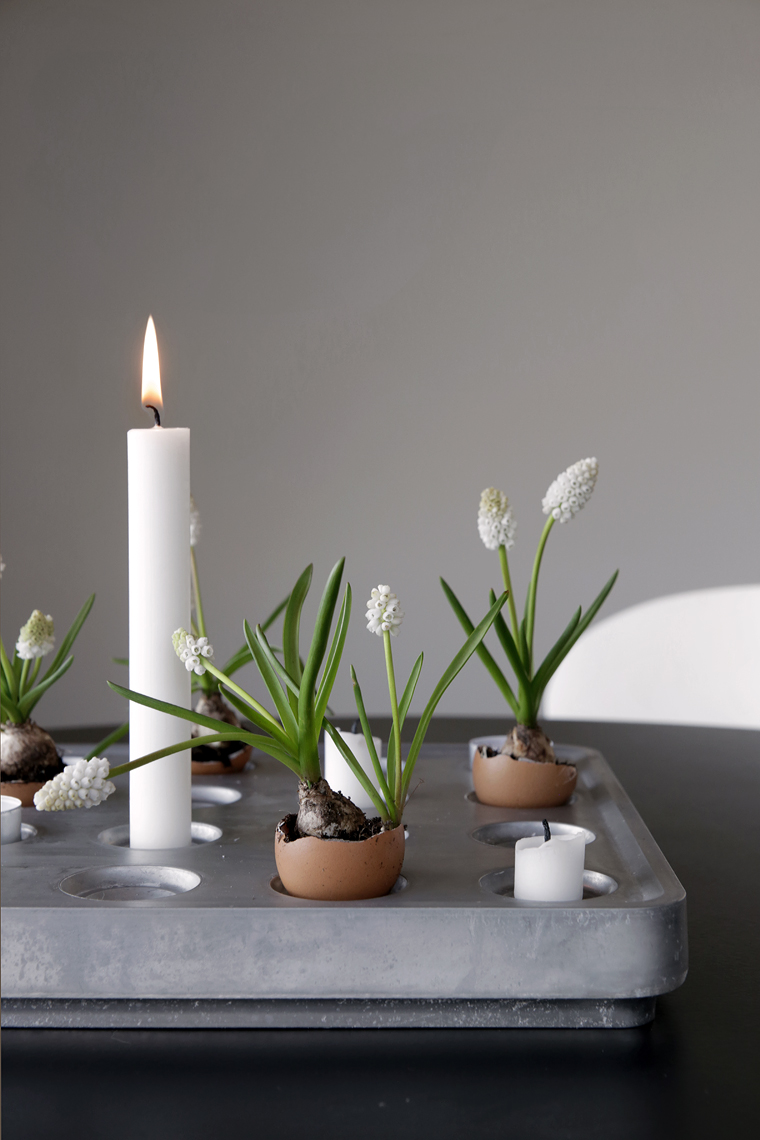 Keep your decor feeling natural and rustic with this simple idea by Stylizimo which uses cracked brown egg shells as planting vessels for bulb flowers. Brilliant!
Paint Chip Easter Egg Garland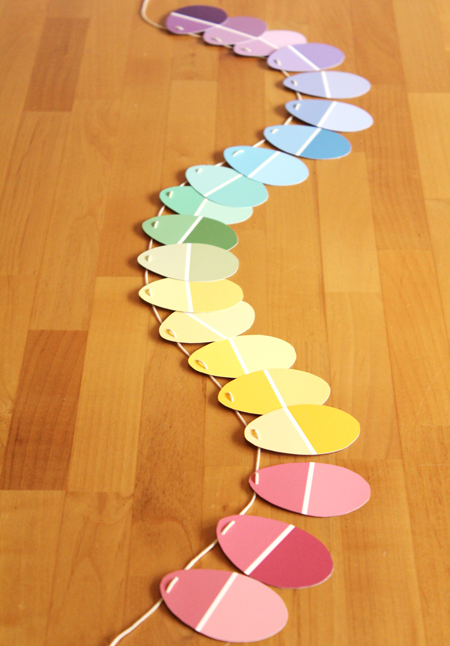 Use what you have! If you've painted any room in your home recently, chances are you still have these paint colour chips laying around. Put them to use and create a fun and colourful paint chip Easter egg garland.
Easter Egg Pillar Candle Holder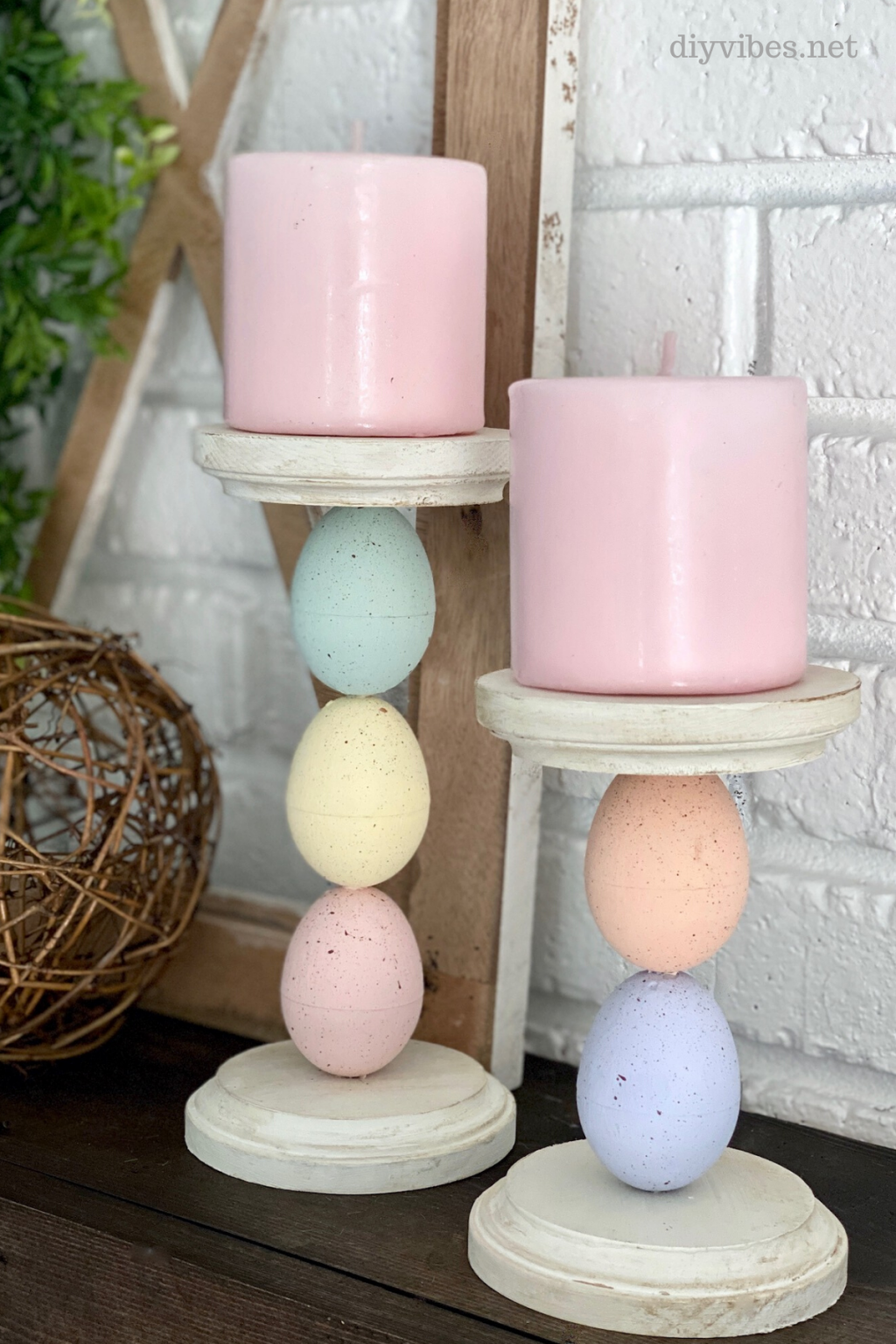 This simple and cute DIY involves painting and stacking plastic easter eggs to create a perfectly pastel pillar candle holder. This DIY decor item is sure to catch some eyes at your Easter celebration.
Burlap Framed Bunnies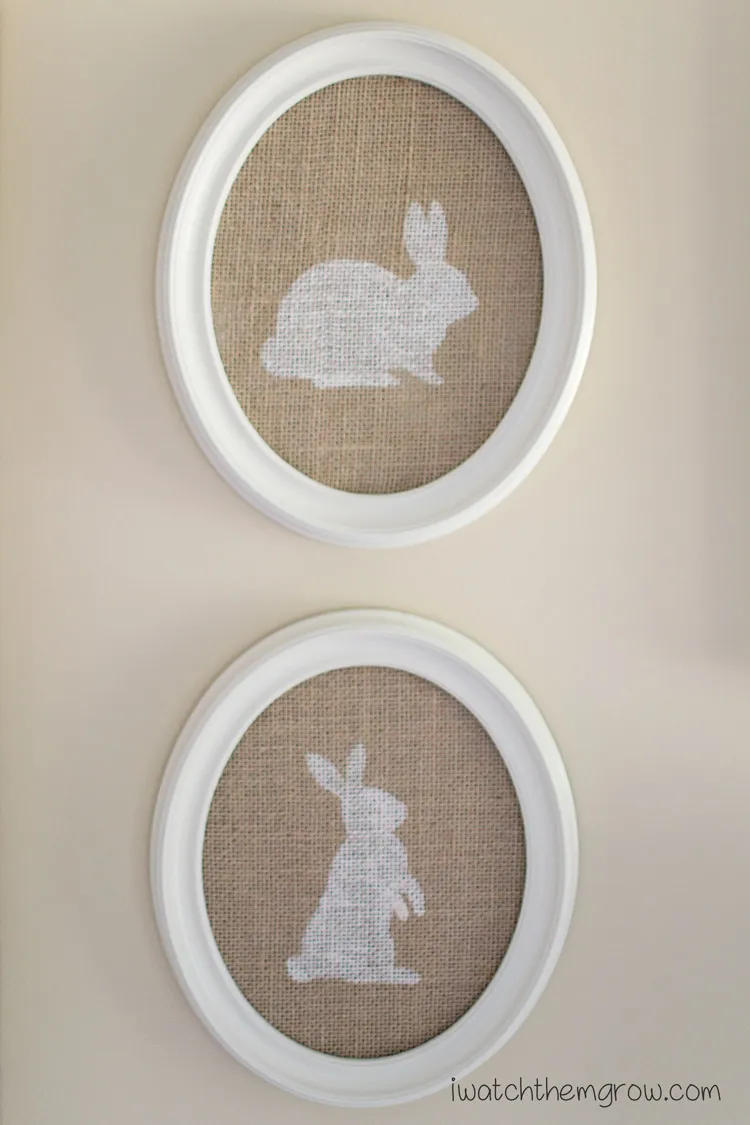 Add some Easter-themed wall art to your space for that wow factor! First, use a stencil to paint your bunny on a piece of burlap and then frame it in a circular white frame. Instant seasonal art!
Rainbow Egg Wreath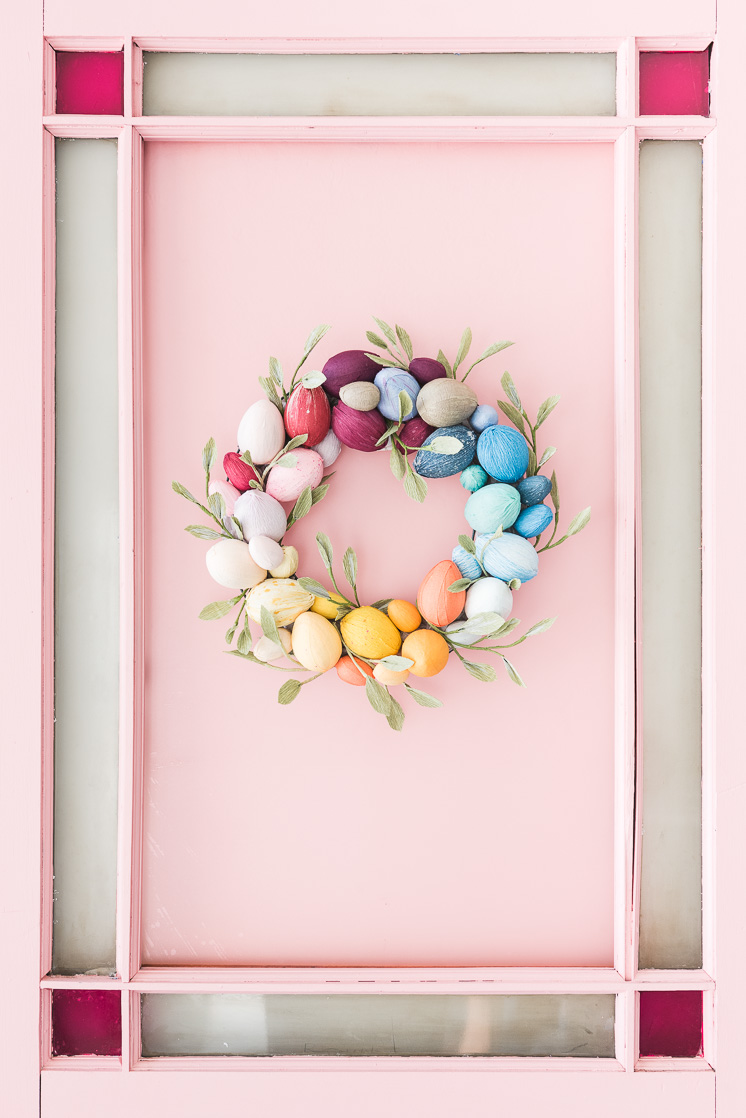 It doesn't get much more springy and playful than this rainbow egg wreath! The Rainbow Egg Wreath DIY combines a number of mediums: paper mache eggs, creche paper and more.
Terracotta Carrot Pot
Here's a great craft that reuses something you likely already have gathering dust in your garage or shed: a terracotta pot! The carrot-shaped pot is made by painting the pot and its tray, then by adding twine and felt stems.
Chick Nest Centrepiece
One of the other iconic motifs of Easter is of course the baby chick – representing new life! This cute DIY guides you step-by-step in how to create this sweet centrepiece nest for your baby chick.
Easter Bunny Gingerbread House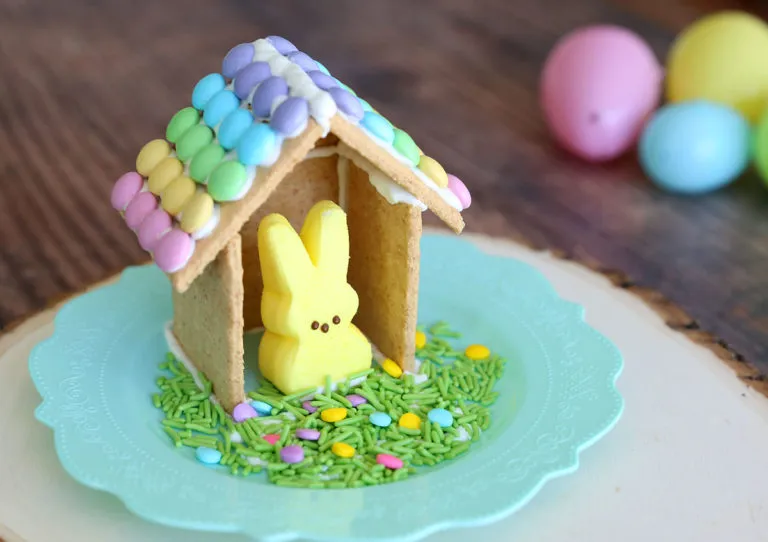 We love the idea of creating seasonal gingerbread houses for every holiday! Although this Easter Peeps gingerbread house is definitely geared toward kids, it will absolutely make an adorable decor addition to your home this Easter.
Vintage Easter Vignette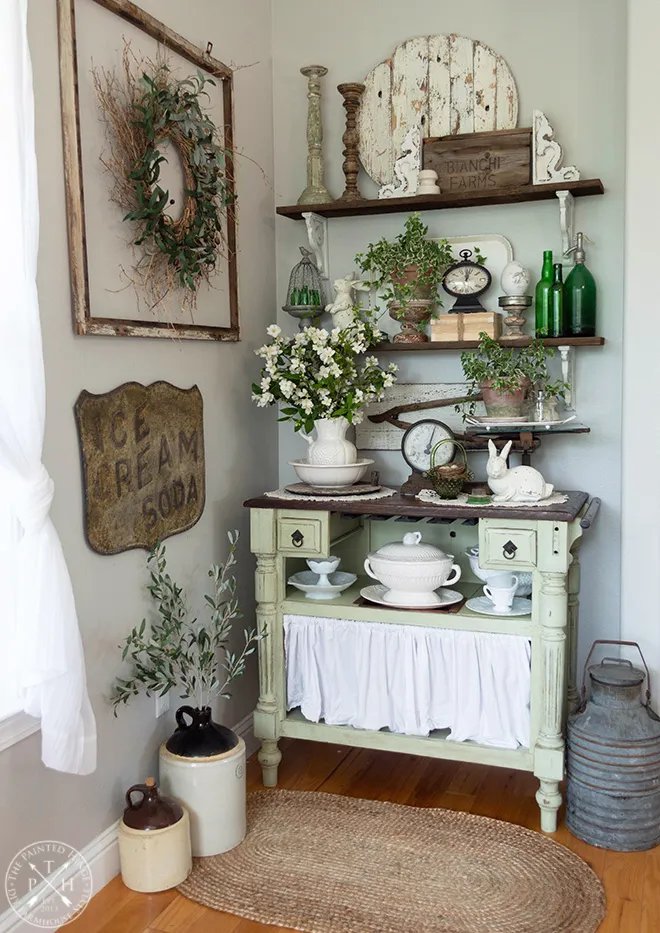 Take things to the next level by setting up an Easter-themed, vintage vignette in your home. It brings in all the farmhouse vibes while incorporating delicate elements of Easter – think white ceramic bunnies, bird cages and egg motifs!
No-Sew Fabric Bunny Garland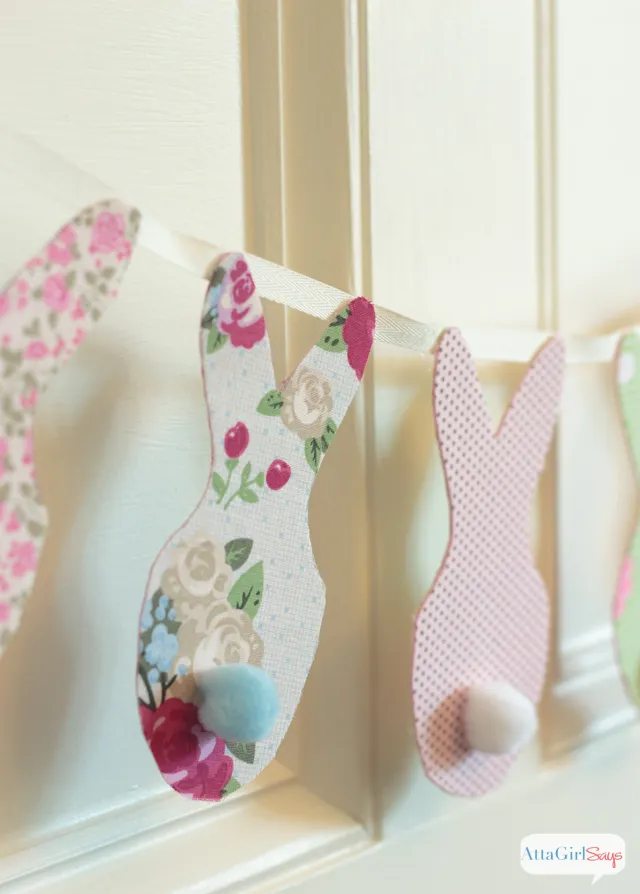 Don't worry – no sewing is required for this fabric DIY bunny garland! Simply use adhesive fabric sheets and cut out bunny shapes to create this lovely Easter decor. Use floral and other printed patterns that remind you of spring and don't forget the pom pom tails!
PIN THIS: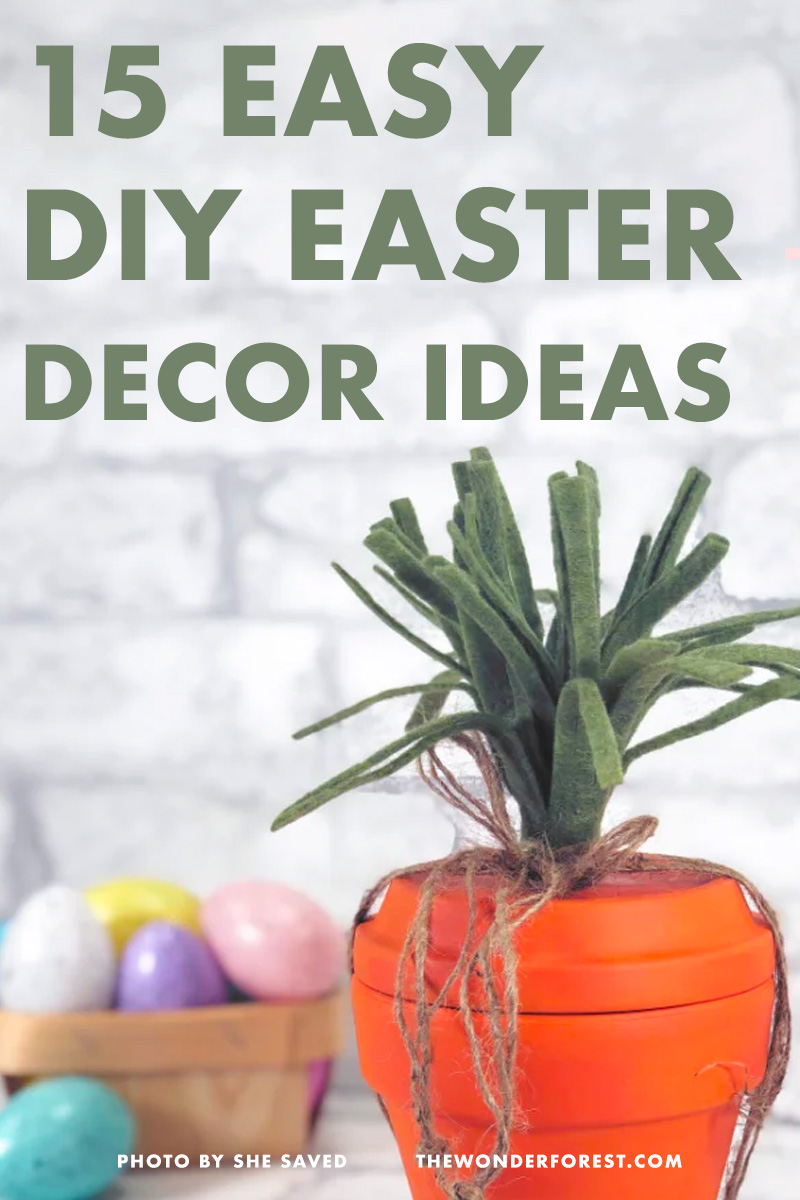 Last Updated on