For all you craft lovers out there we've put together a list of some of our favourite DIY Christmas ornaments to make for your tree this year, from super festive crafts to modern and simplistic baubles, there's something for everyone!
Cookie Cutter Ornament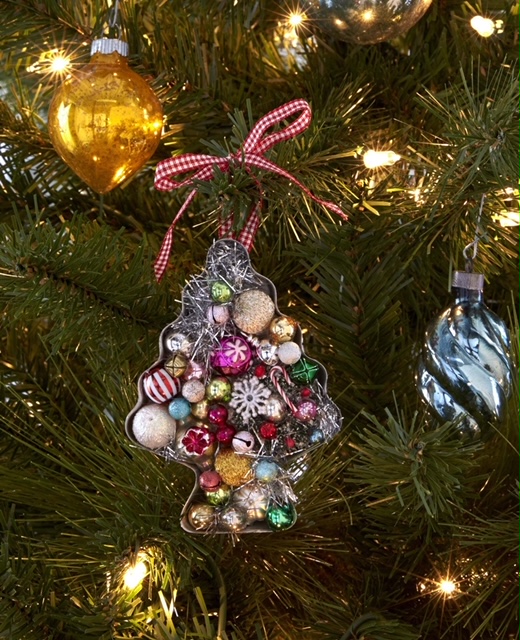 Raid your baking cupboard and Christmas box to make this shiny Christmas ornament. All you need to do is get a Christmas cookie cutter and back it was cardboard, then use a glue gun to stick all your mini baubles into the shape!
Wool Felt Mittens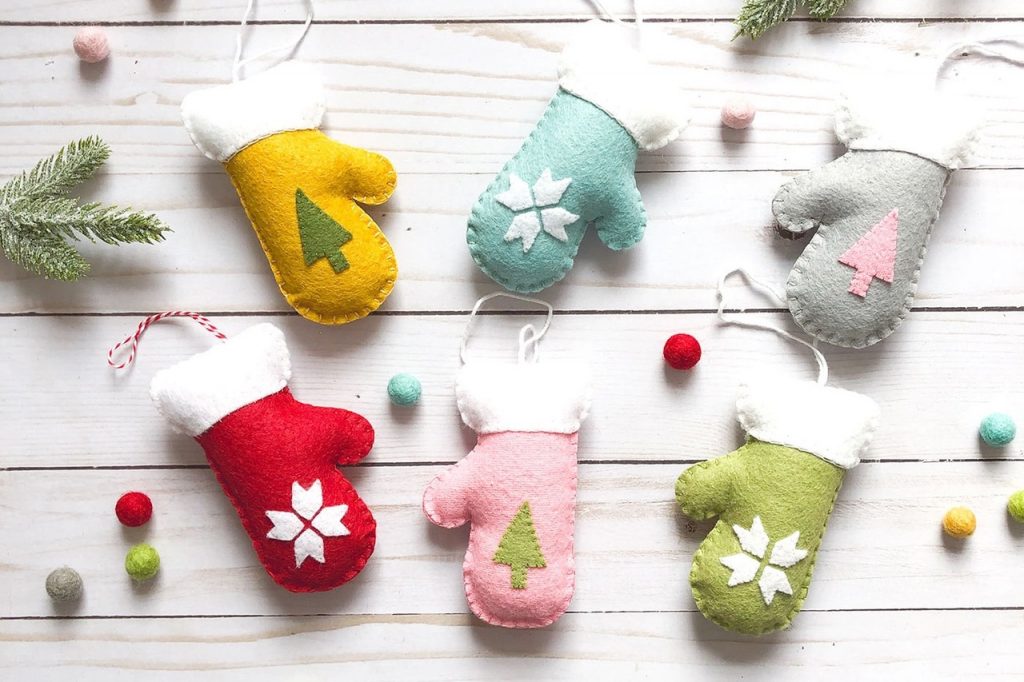 These adorable mitten ornaments are easy to make with some basic sewing skills, felt and thread. Make them in lots of different colours to brighten up your tree and bring that cozy element of the season in!
Rudolph Baubles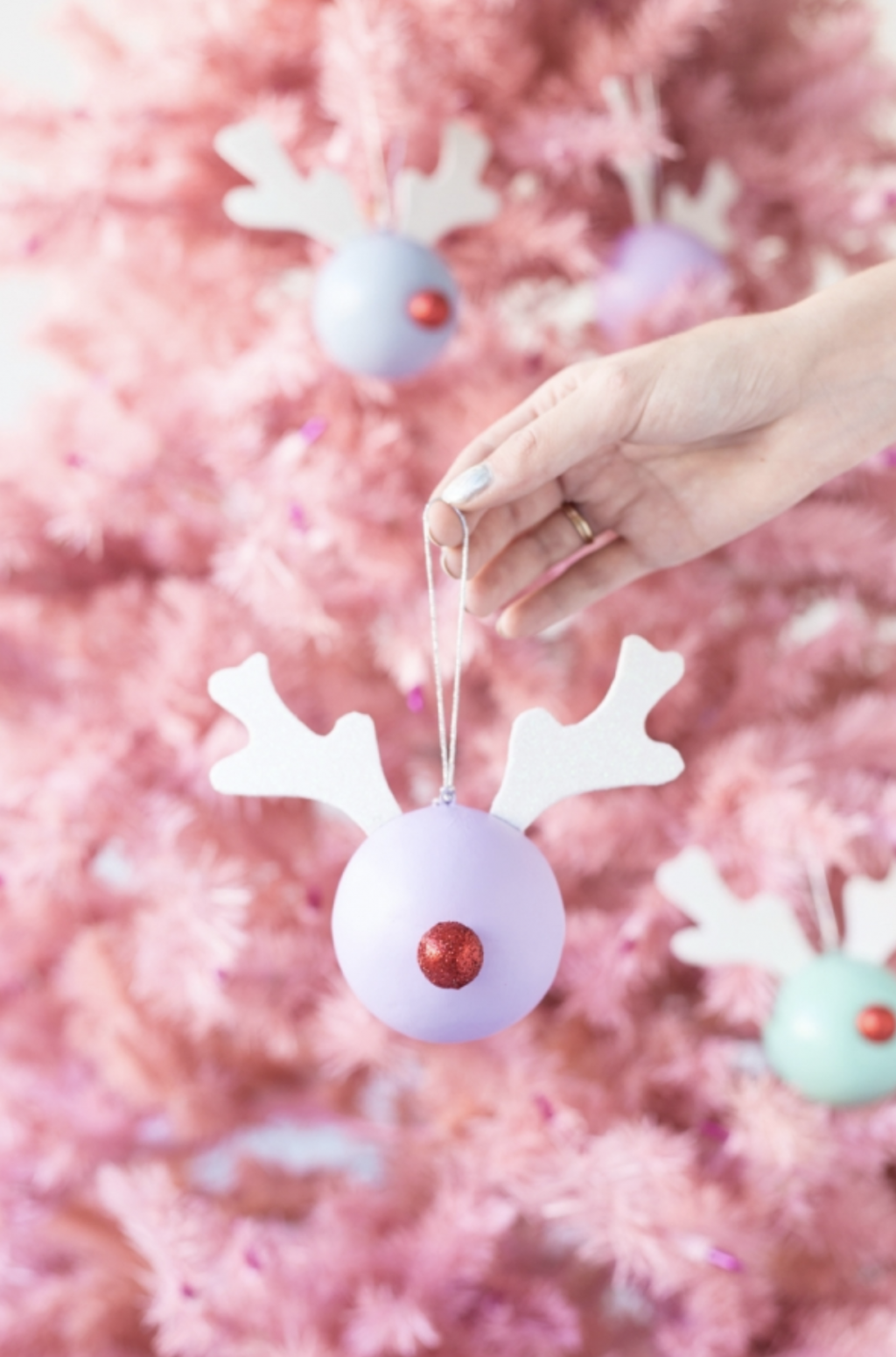 These Rudolph the red-nosed reindeer baubles are so quick and easy to make, but the result is so cute and festive! With just three materials, you'll be hanging them in no time.
Wooden Snowflakes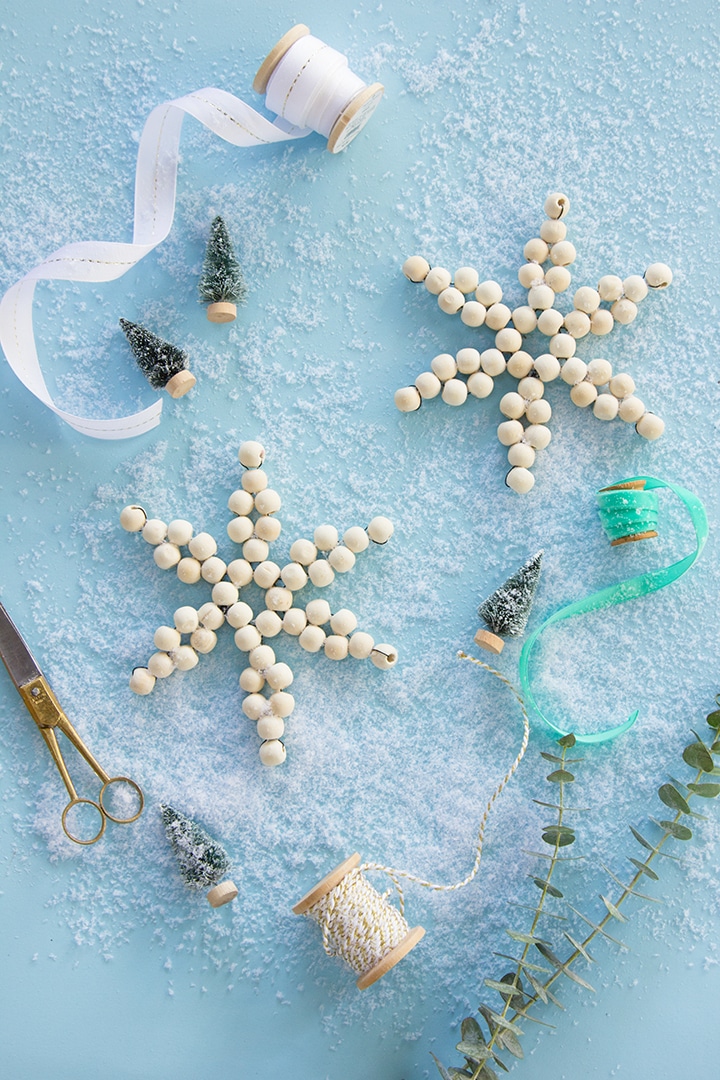 If you are looking for more of a sleek, Scandinavian style ornament, these snowflake ornaments made from wooden balls are perfect! Not only that but they're super easy to make too.
Old Fashioned Candle Ornament
These DIY old fashioned candle ornaments look so classy and impressive, and much safer than using real candles. The glitter really adds to the festive spirit. From a distance you would never know these were made from paper and a cupcake wrapper!
Wooden House Christmas Ornament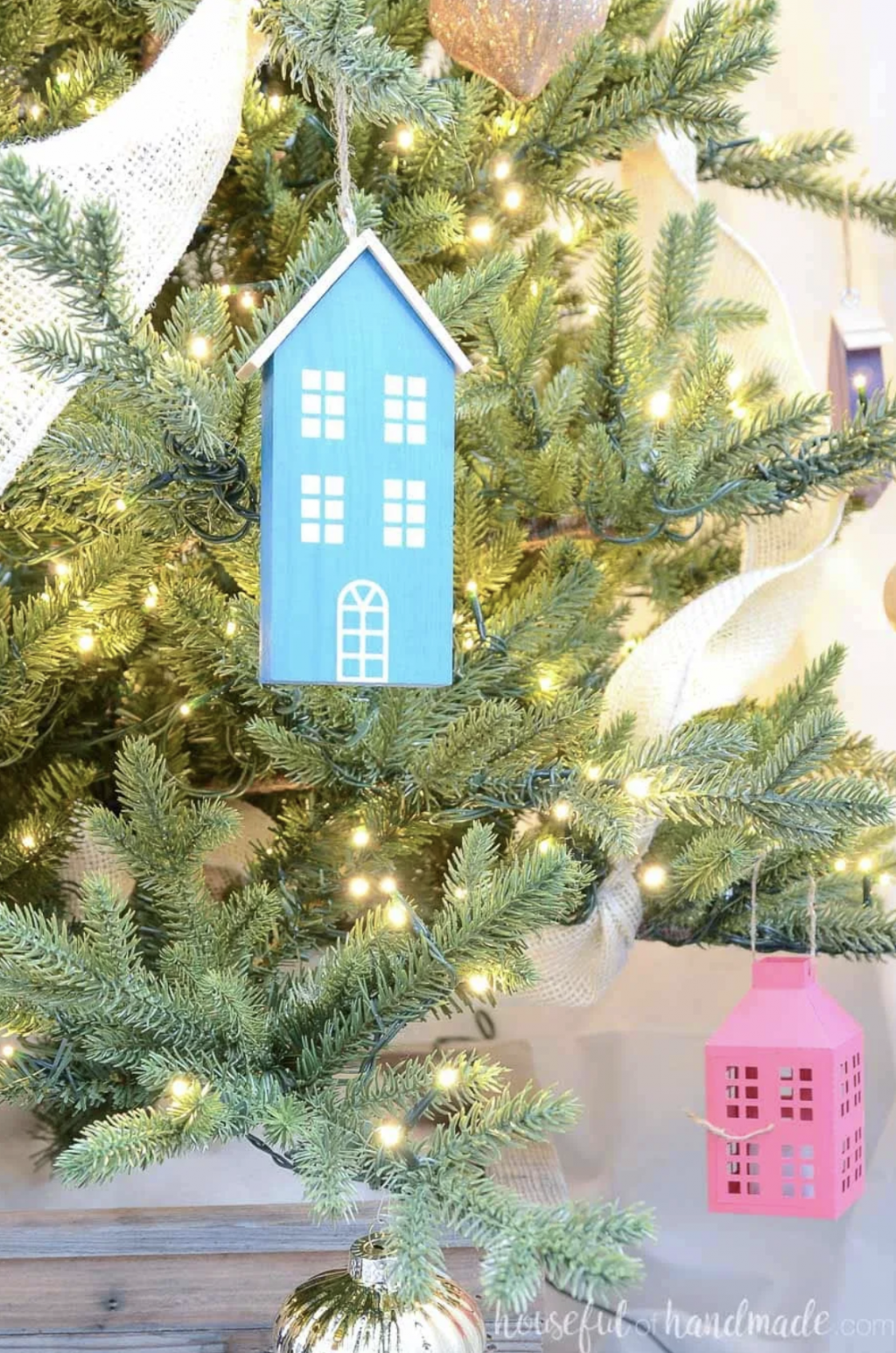 These adorable wooden house ornaments are so easy to put together, especially if you have some spare wood offcuts hanging around! You can really get creative with the design and colours on this one too!
Chalkboard Wood Ornament
Another ornament using wood, but this time it's turned into a chalkboard. The options are endless with these little rounds of wood – you can paint anything on them. We love the chalkboard idea, especially if you're a pro at calligraphy!
Marble Baubles
These marbled baubles are perfect if you're looking for a more modern decoration. We love this icy blue colour, but a festive red or green would look amazing too!
Scrap Ribbon Christmas Trees
We all end up with scrap bits of ribbon lying around after wrapping presents. You can put them to use to create this lovely ribbon Christmas tree ornament! It's so simple but so effective.
Pom Pom Baubles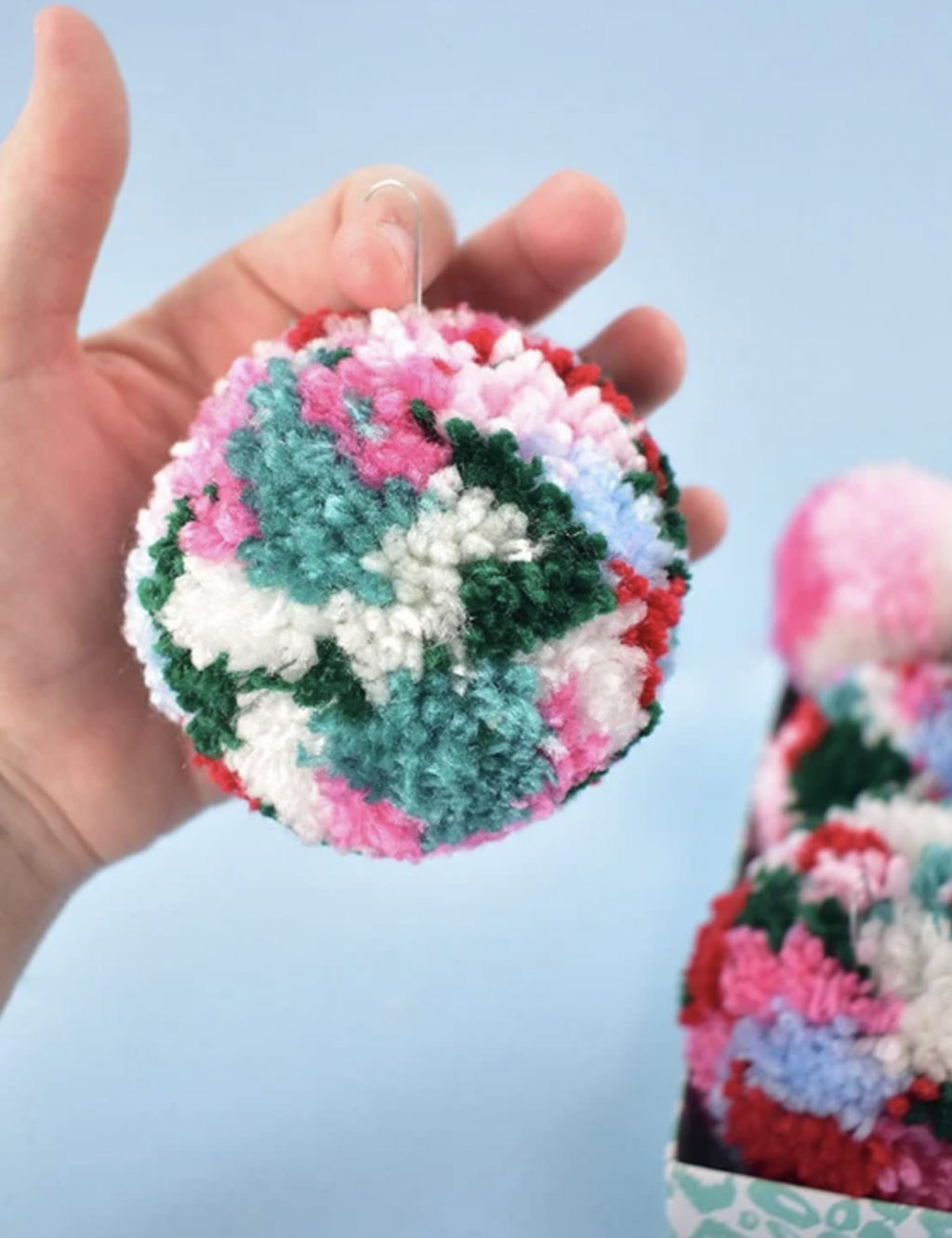 Pom pom ornaments are a must have at Christmas, and they're easier than they look to make once you learn how! Try playing around with the colours to create a multicoloured effect.
Hot Cocoa Baubles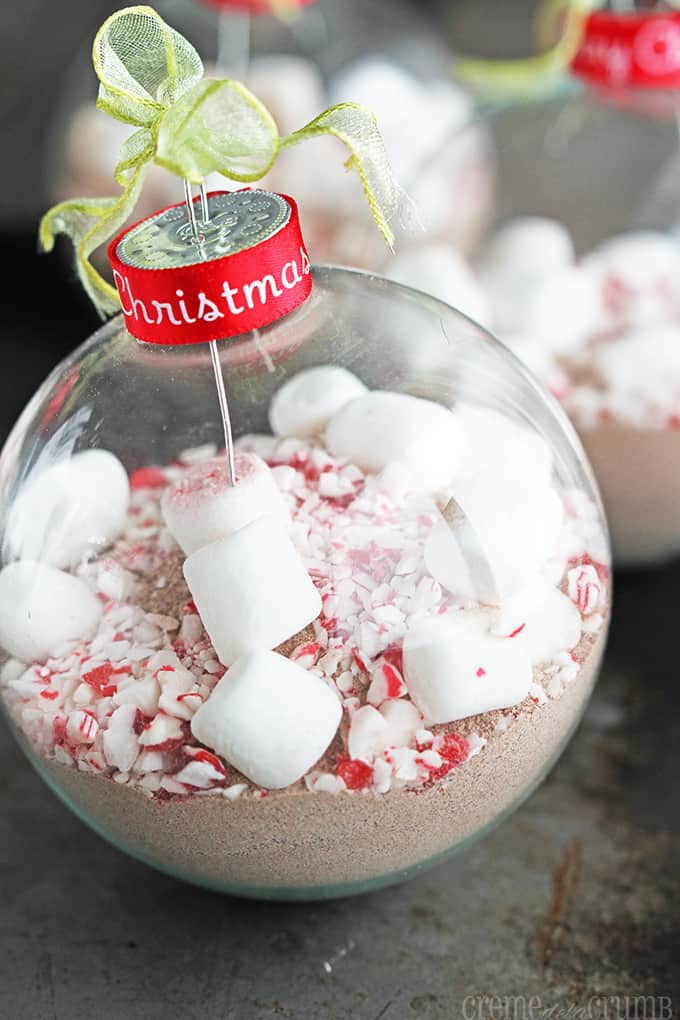 This DIY ornament can double as a gift as its filled with all the ingredients for a hot chocolate! You've seen hot cocoa kits in jars for presents but outing it in a bauble makes it all the more unique.
Popsicle Stick Sleds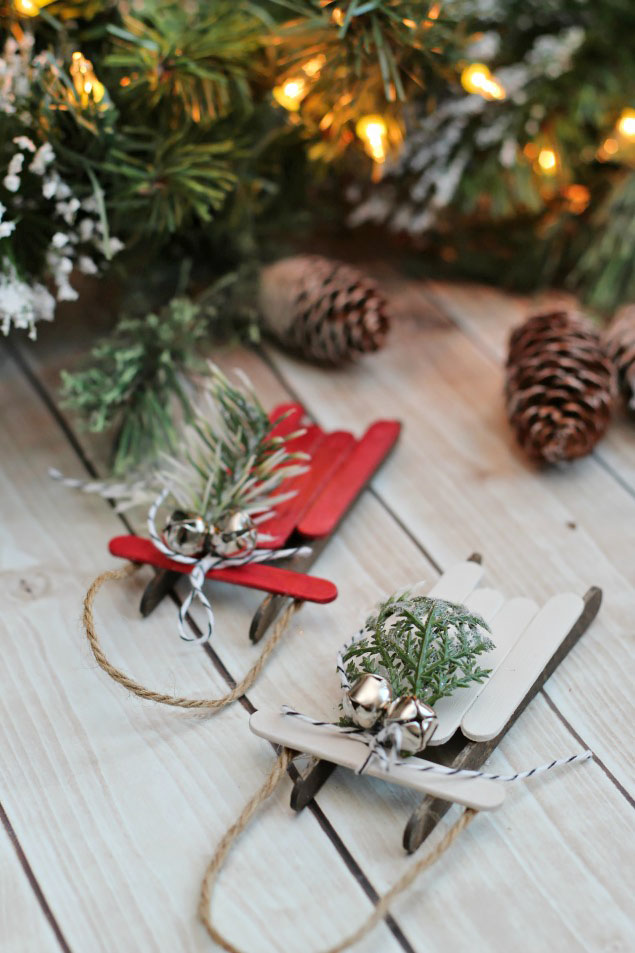 This super easy craft looks so cute and only uses a couple of supplies, including popsicle sticks! You can reuse your old popsicle sticks and paint them, or you can buy some at the store ready painted. The result is a easy to make DIY sled ornament.
Wood Bead Wreath Ornament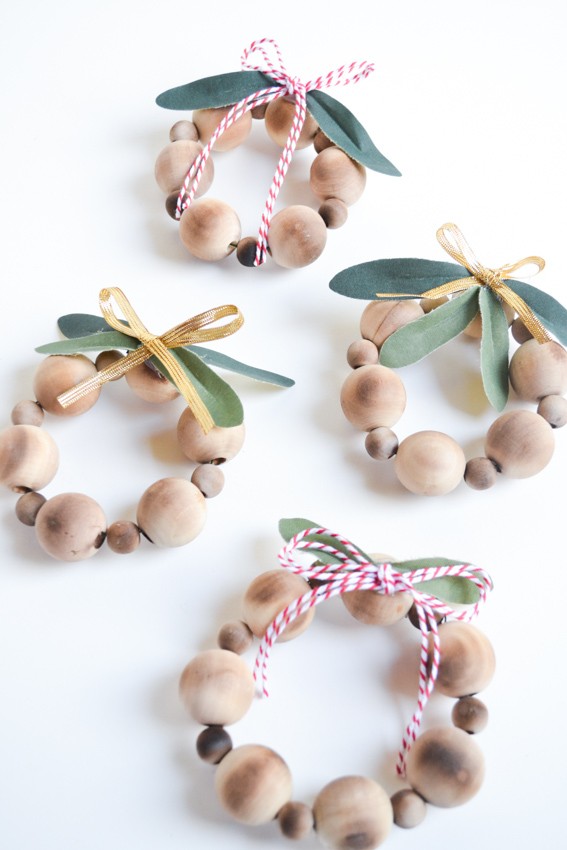 For those who go for a more monochromatic, natural theme for Christmas…here's another DIY ornament for you! These DIY wreath ornaments are simple to make using wooden beads and ribbon.
Let it Snow Scrabble Ornament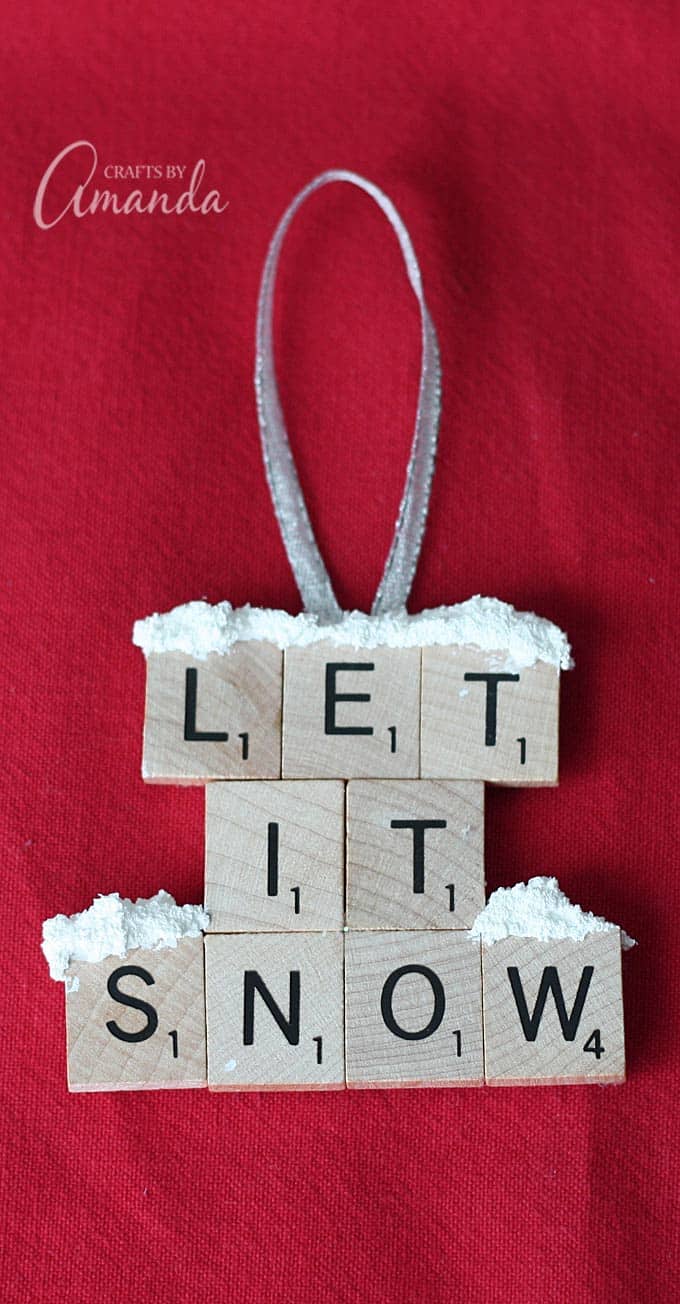 Use an old scrabble board game to create this super cute Christmas tree ornament. We love the 'let it snow' design, but you could create any quote or even a name! This is another ornament that can double up as a great gift.
Beaded Candy Cane Ornament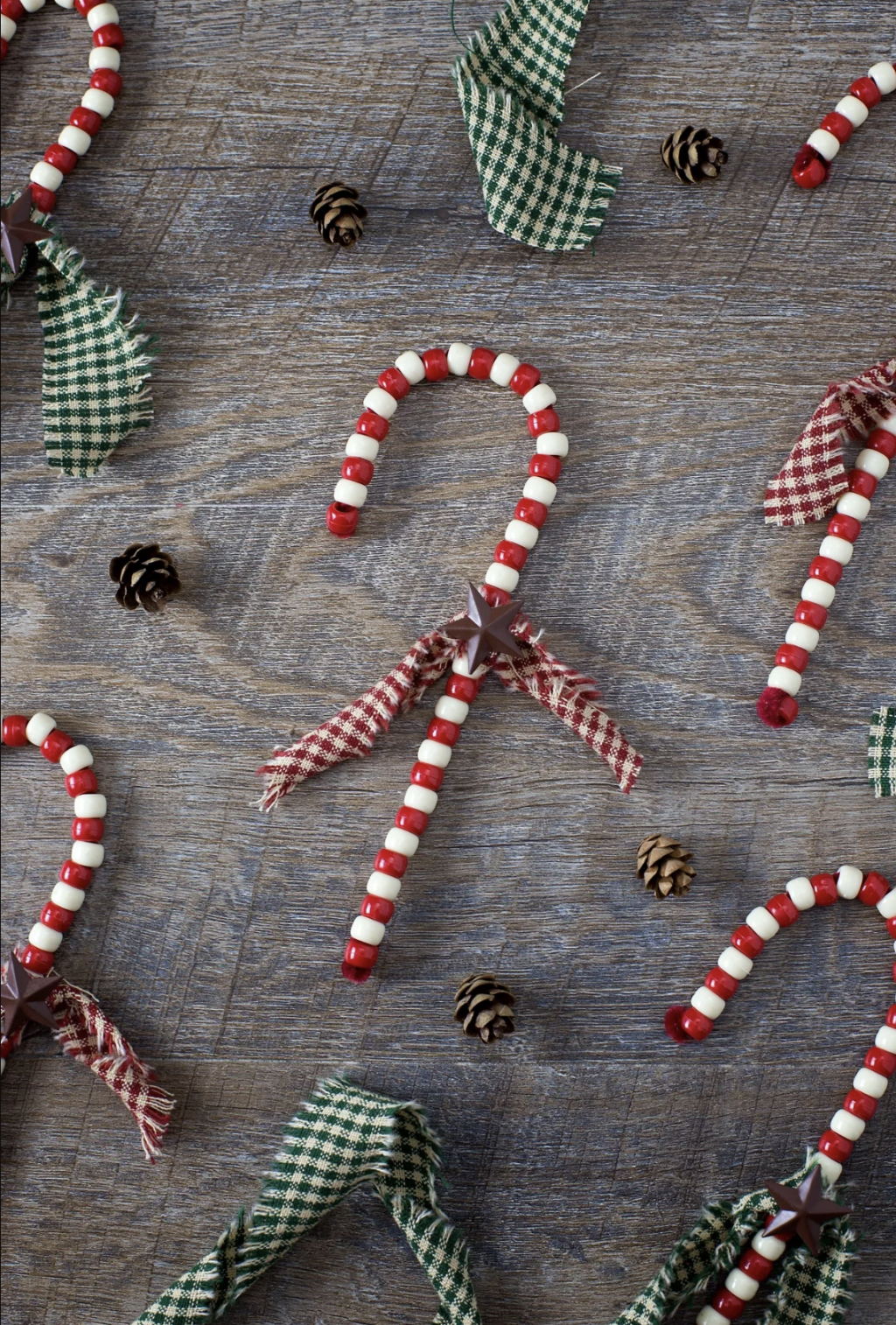 Finishing off with this amazing, beaded candy cane ornament. It's so simple yet so effective! They will look amazing hanging on your tree as they're so unique.
PIN THIS: