Do you have dreams of starting your own craft business? Maybe family and friends urge you to sell the hand-knitted hats you give as gifts every holiday.
Or, you don't feel very crafty, but you are looking for ways to make a little extra money this Christmas! Maybe you have an up-and-running business, but you need ideas for your collection of holiday offerings that trump what you sold last year.
Whatever your situation, these 25 unique ideas are perfect for selling at Christmas craft fairs or a Christmas market, flea markets, your Etsy or Shopify store, a holiday pop-up shop, or your local winter farmer's market. Get ready to feel some creative holiday inspiration!
Here are some great ideas for Christmas crafts that you can make to sell, while getting you into the holiday spirit!
Christmas Village Pom Pom Wreath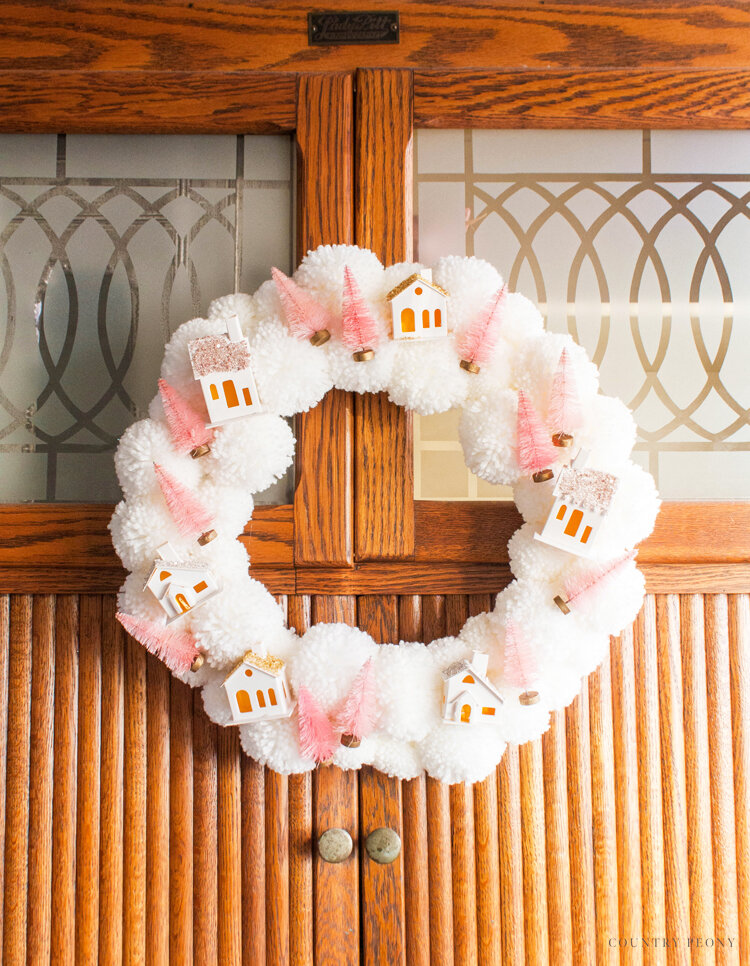 Christmas wreaths are always popular! Instead of evergreen wreaths, tey these pom pom wreaths, inspired by those offered by Anthropologie and Target. They have become a mainstay at the holidays! This Christmas village wreath is such a cute idea.
Handmade Christmas Stockings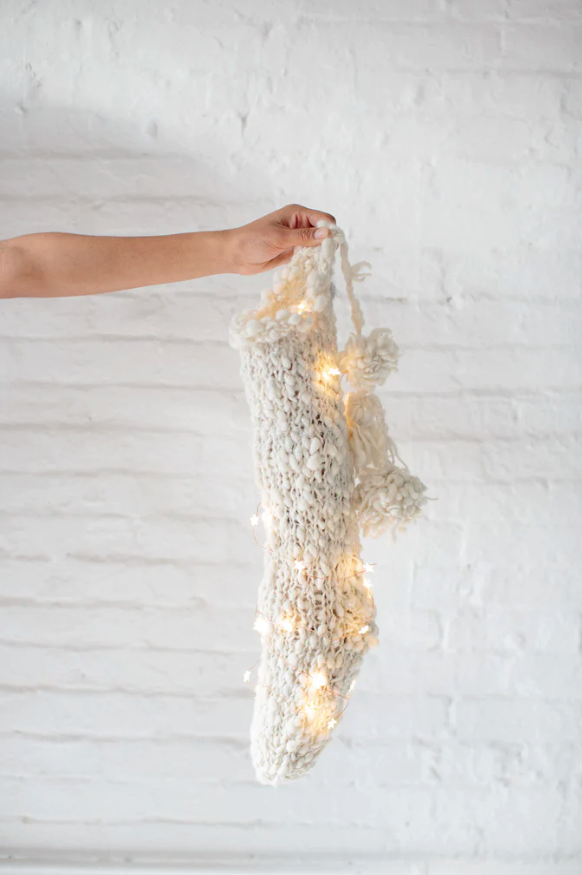 Pick up those knitting needles–a simple stocking with an artisan yarn gives off major Anthropologie vibes. Stockings are a great keepsake item to sell at Christmas craft fairs–perfect for families with new additions, or who are starting a new tradition! I mean, they ARE the first thing everyone flocks to on Christmas morning!
Holiday Sugar Scrubs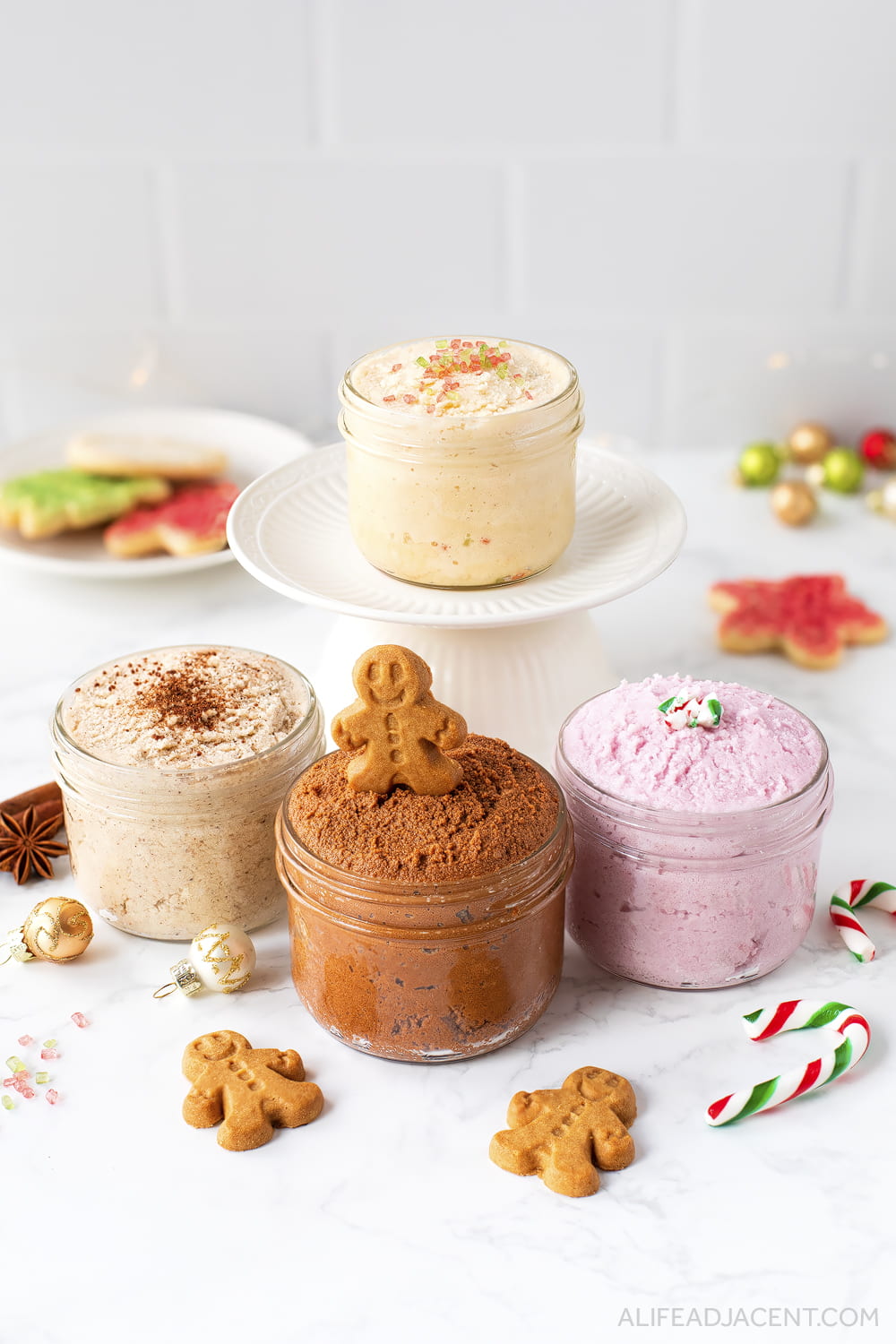 Sugar scrubs with fun scents like sugar cookie, gingerbread, and candy cane (crafted with essential oils) are a perfect gift idea…which means they're the brilliant item to sell at a winter farmer's market. They would make for some great stocking stuffers too!
Embroidery Hoop Wreath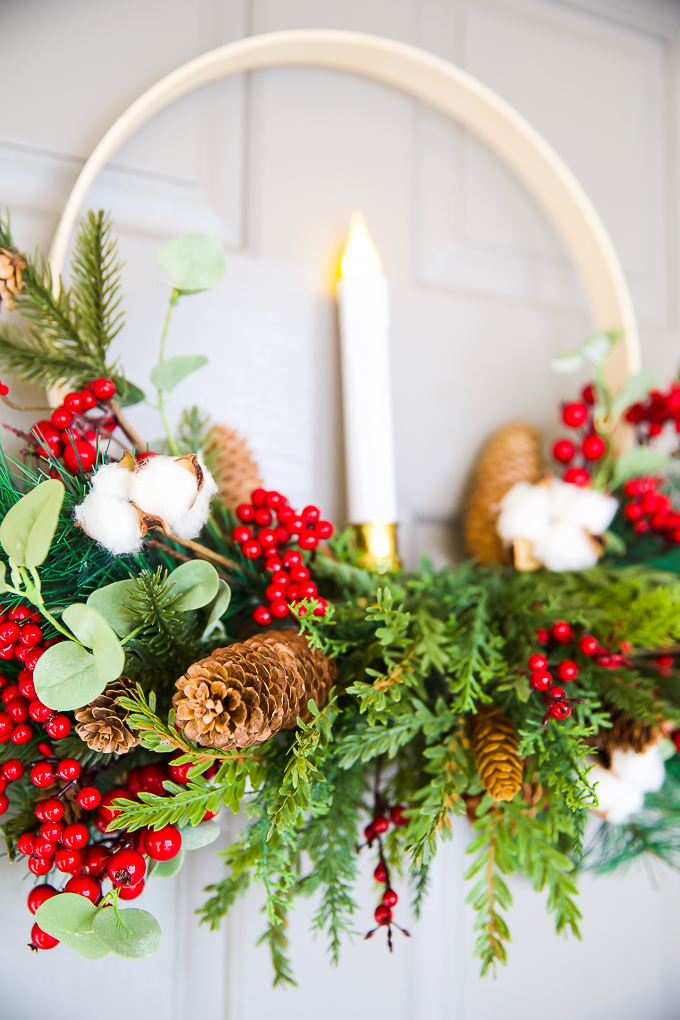 Modern hoop wreaths have become a popular Christmas item, and a classy handmade wreath like this one, while relatively inexpensive to make, could sell for much more! Be sure to add some real pine cones for that natural element.
DIY Glitter Unicorn Ornaments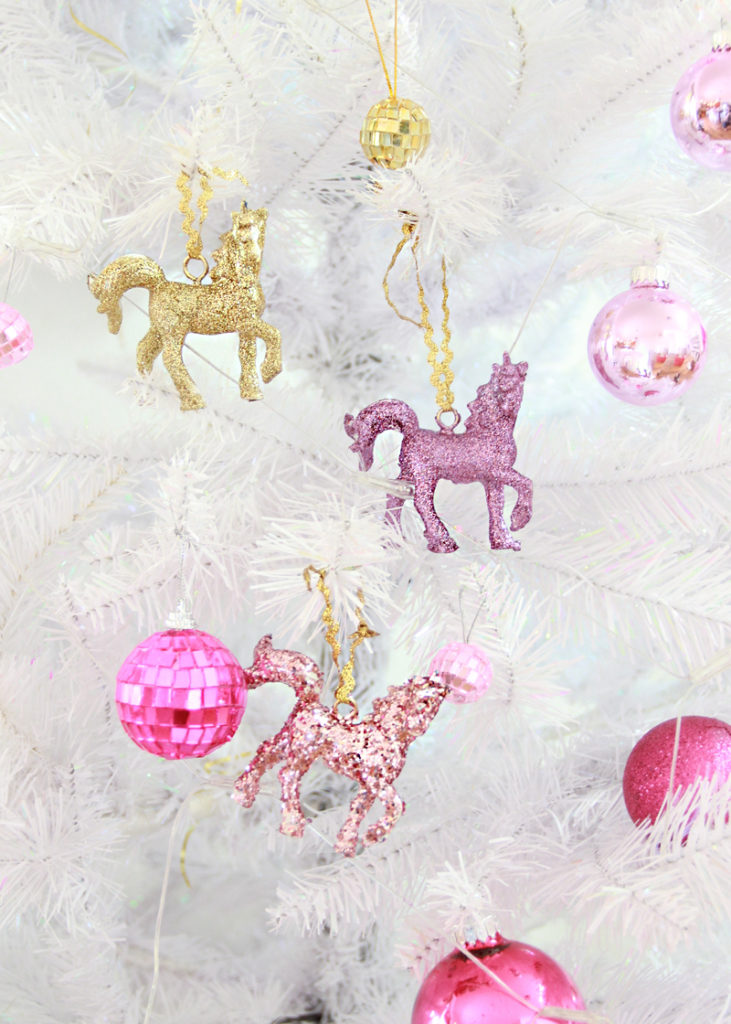 Christmas is a magical time for kids, and these glittery unicorns on their Christmas tree will make it feel even more magical! Grandparents and parents will want to buy a keepsake ornament like this for their little ones, and it's such an easy Christmas craft to make.
Bath Bombs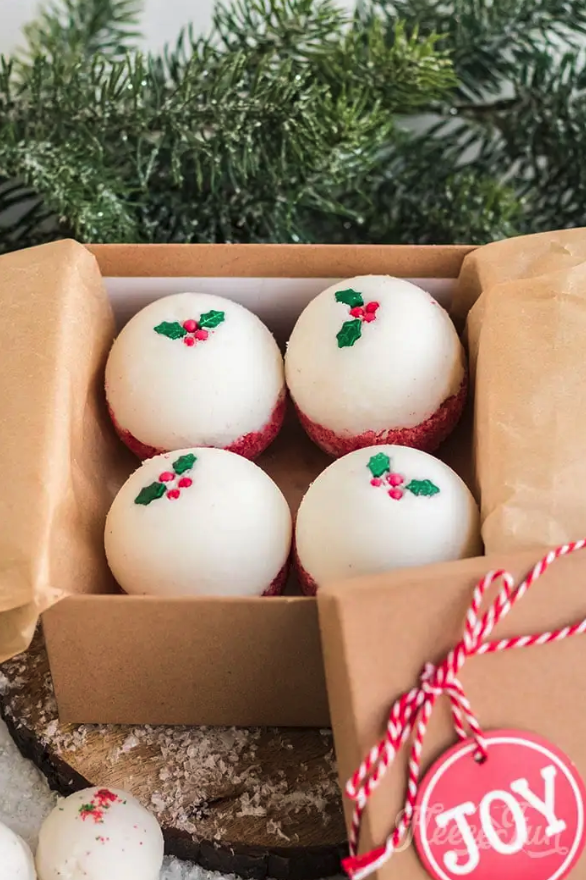 Bath bombs are a great item to sell all year round, but more so at the holidays! They are an easy gift for neighbours, teachers, coworkers–the list goes on. You could even create a spa gift set to sell!
Layered Christmas Candle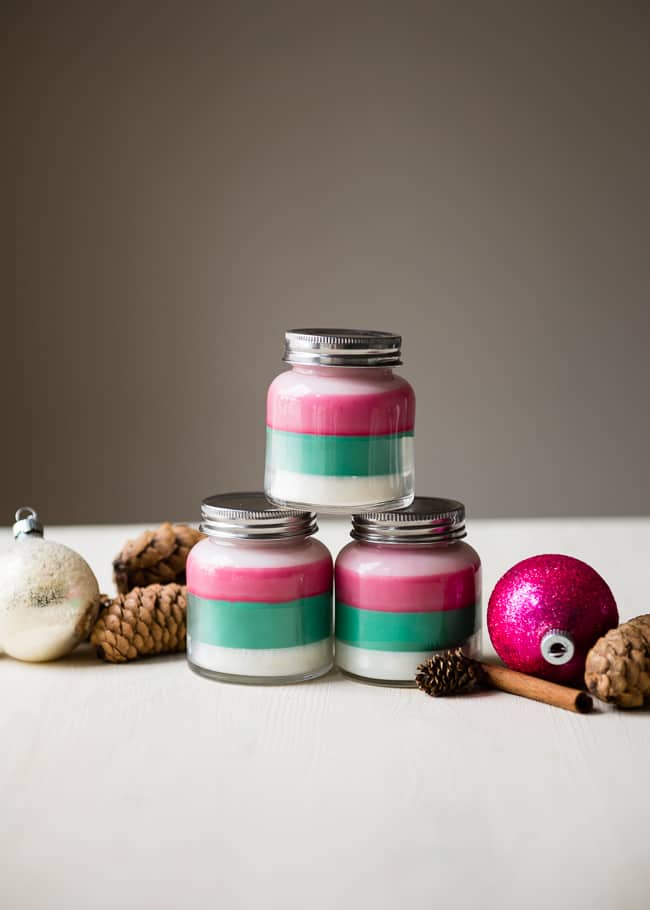 Candles are another must-have to have on hand for last-minute gifts. A pretty striped candle in a mason jar like this one will catch your customers' eye! Each layer is made with a different essential oil, giving you free reign to experiment with different scents.
Boho Christmas Stocking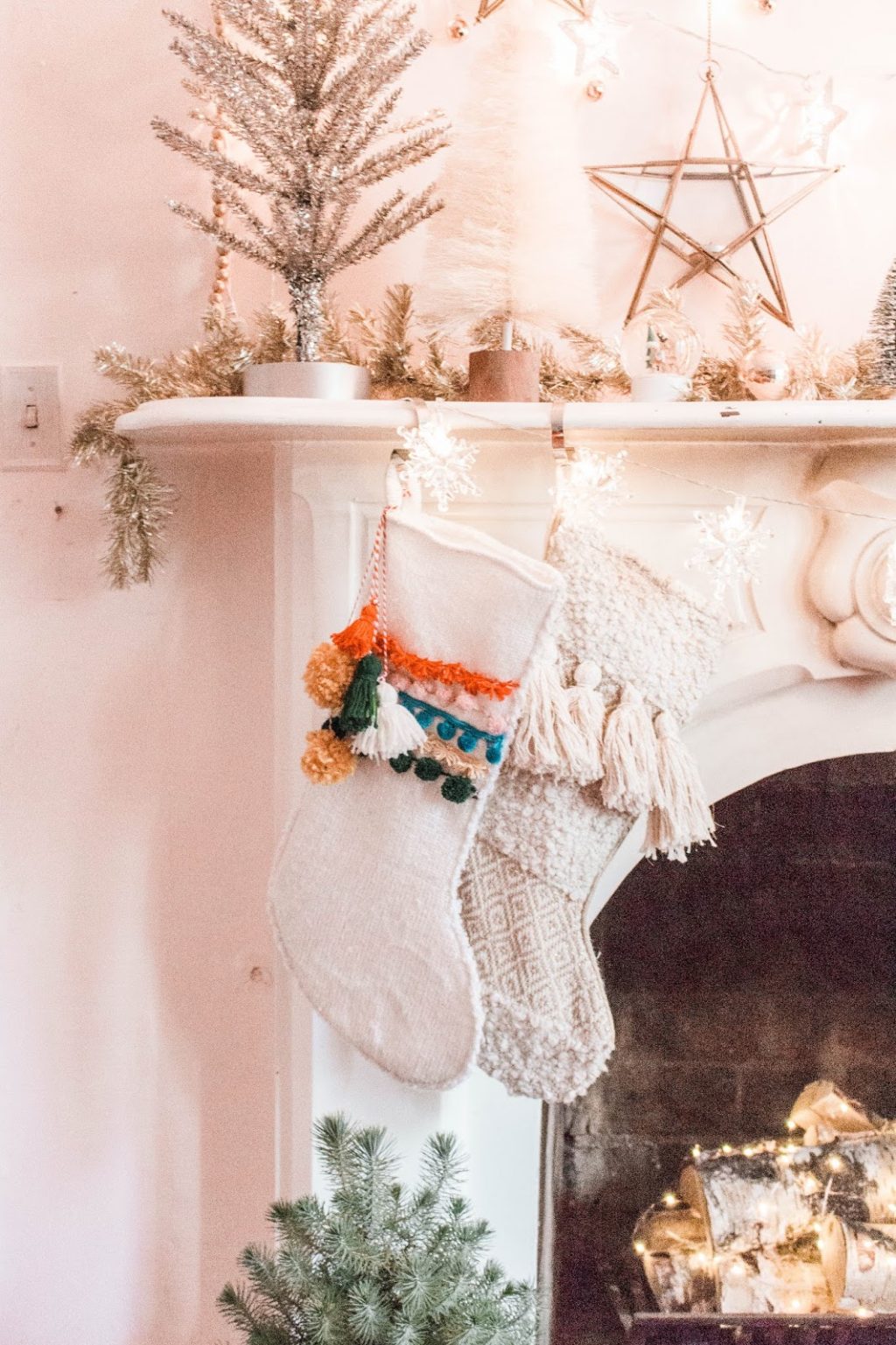 This sweater-and-trim stocking idea is so inspiring! It looks like something straight out of Anthropologie and would be a great gift for the whole family. Try out different colour combinations of trim and pom poms that coordinate with your holiday decor! Minimal sewing skills are required for this stocking.
Christmas Movie Quote Mugs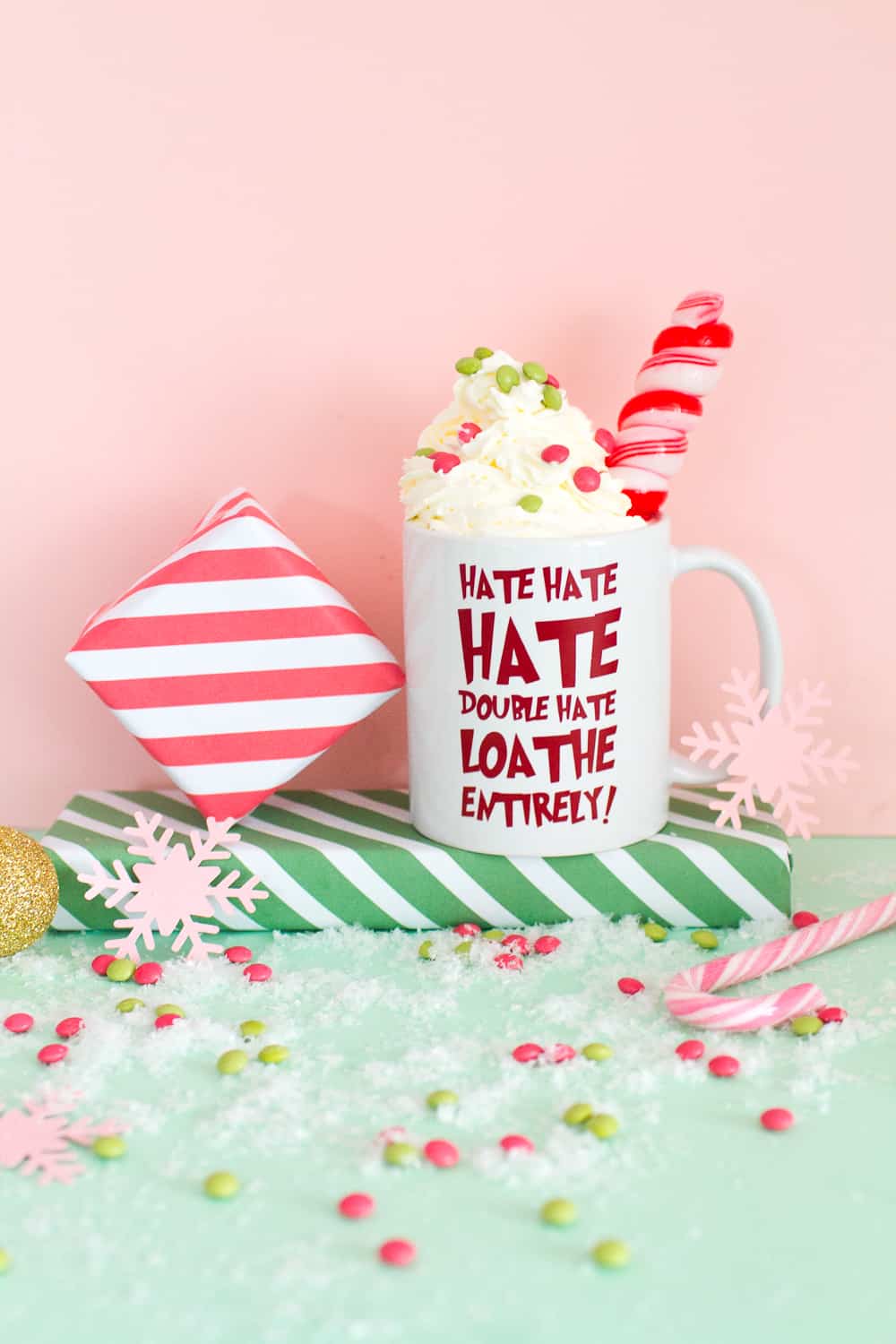 Use your Cricut machine to make some cozy hot cocoa Christmas mugs with quotes from your favourite Christmas movie! These Jim Carrey quotes with a playful Grinchy font are as fun as can be, but you could customize them with quotes from Elf or Home Alone, or offer totally custom mugs to your customers!
Hand-Painted Pastel Ornaments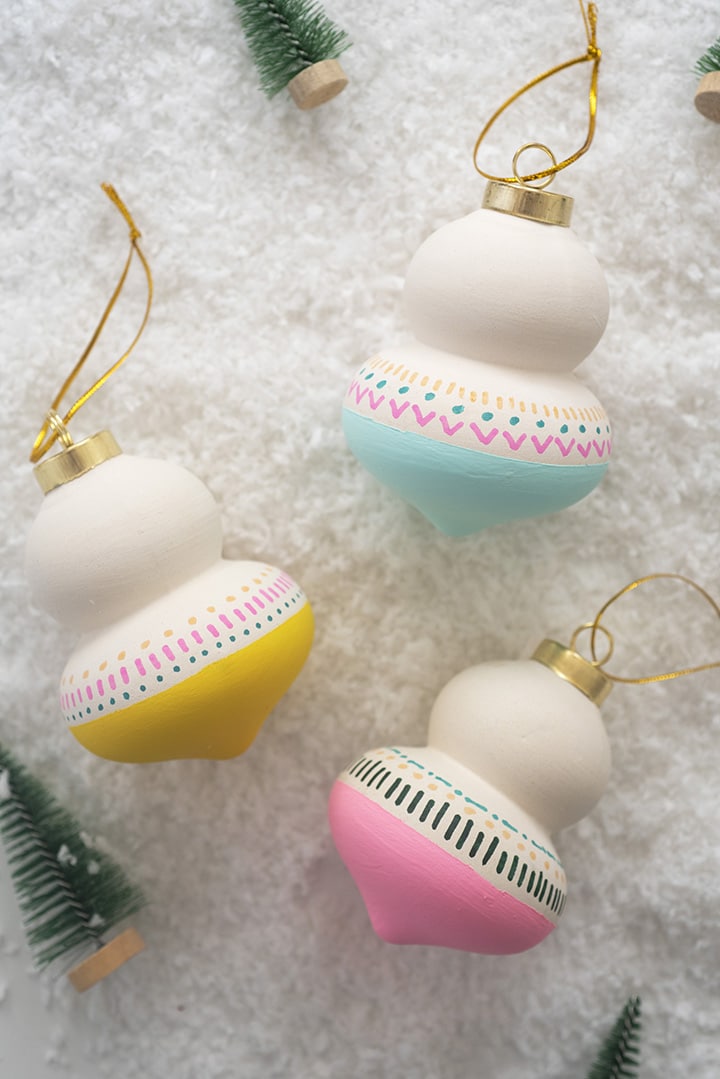 These pastel ornaments have such a unique handmade quality! The designs are drawn onto ceramic ornaments using paint pens, so they're super simple for anyone to make! Try searching your local thrift store for some mismatched ornaments and make them your own.
Pom Pom + Bottle Brush Tree Wreaths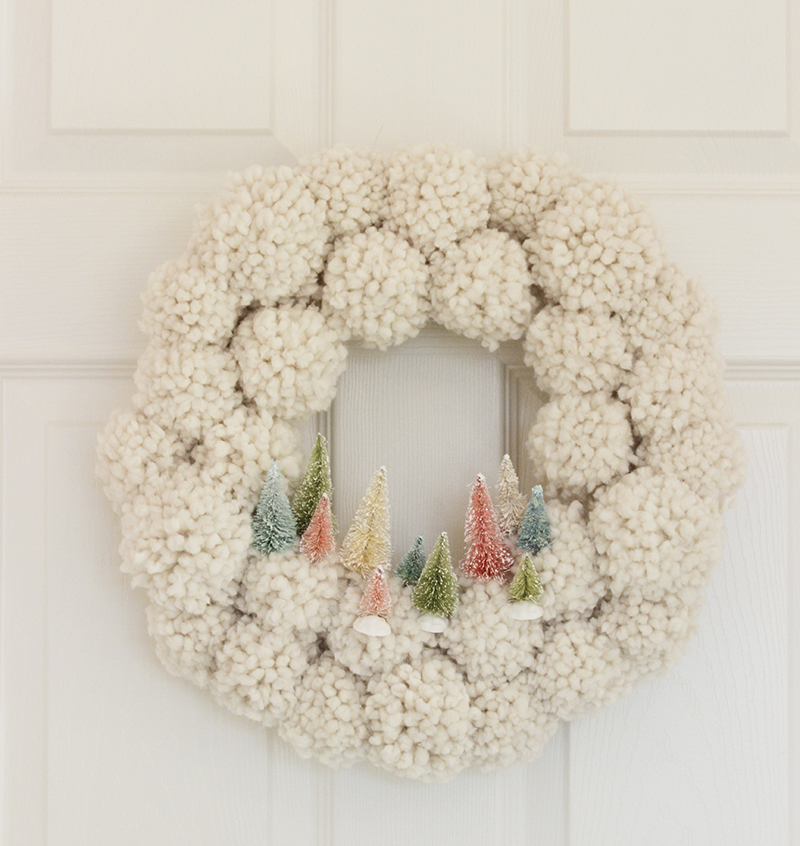 As we mentioned, pom pom wreaths are a whimsical (and cozy) alternative to a traditional wreath during festive season. And who isn't in love with bottle brush trees right now? Combine the two for a win-win product to sell in your shop.
Grinch Ear Warmer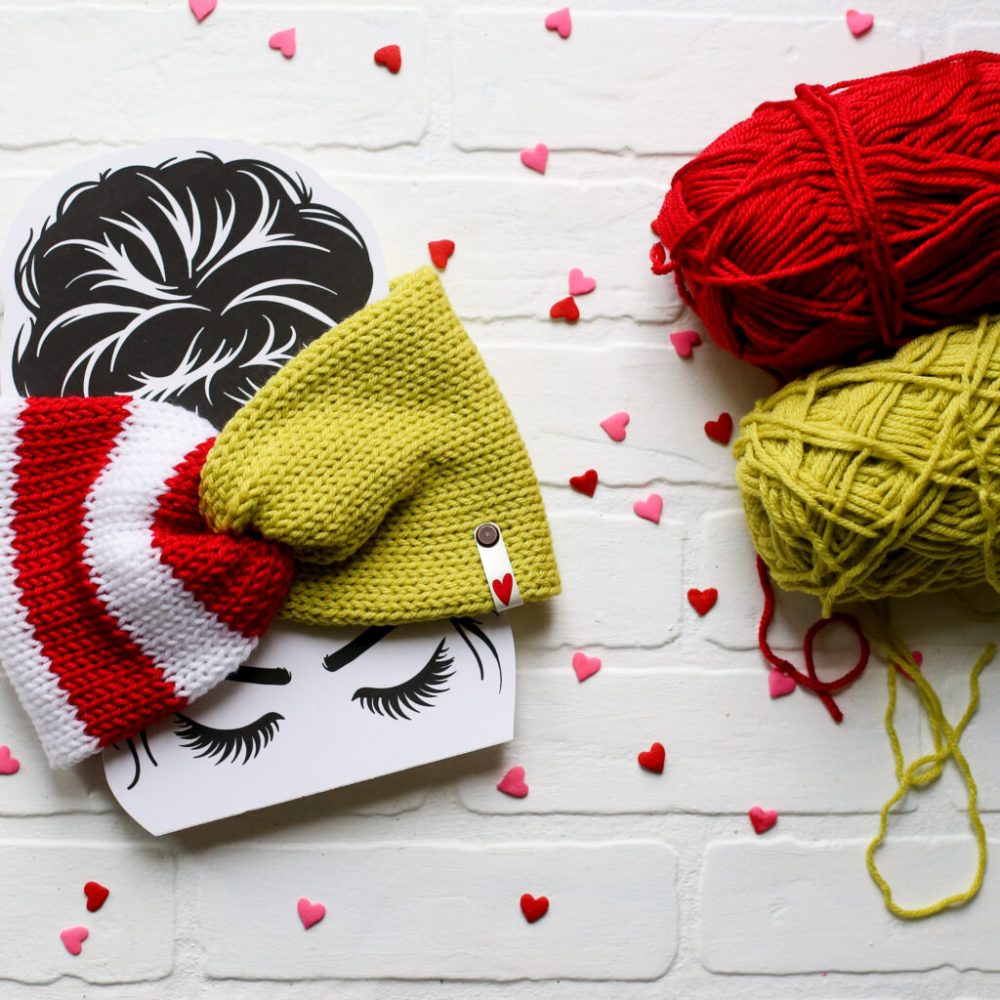 Ear warmers are a quick and easy product to whip up using your knitting or crochet skills, plus they're a giftable item for holiday shoppers. This brightly coloured Grinch ear warmer will warm even the coldest heart.
Christmas Village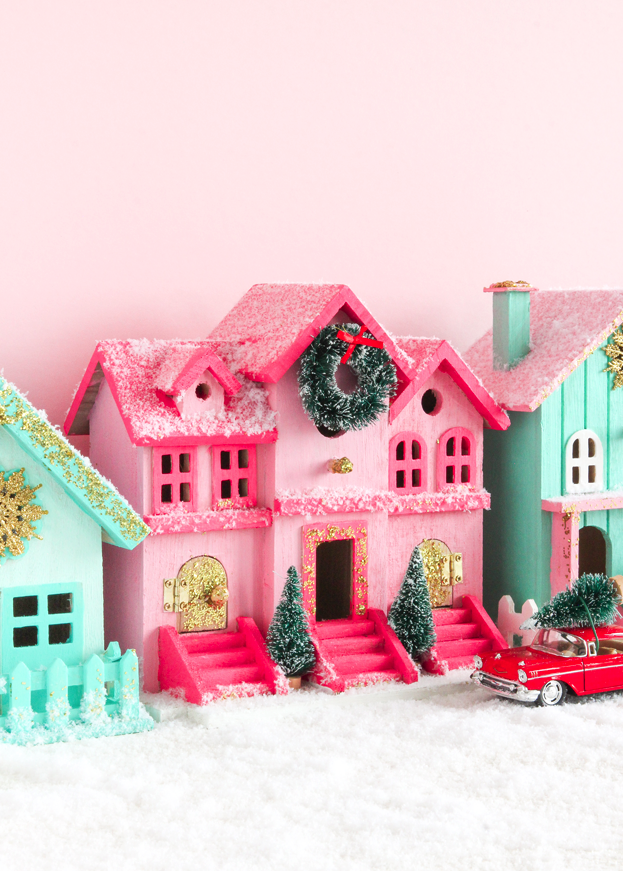 This Christmas village is irresistible! Rachel of The Crafted Life notes that even if you're not so great at painting, you'll find these mini Christmas houses (made from birdhouses!) easy to make. Mini festive details like bottle brush trees add the perfect finishing touches. What about painting these like gingerbread houses for an extra festive touch!?
Stovetop Potpourri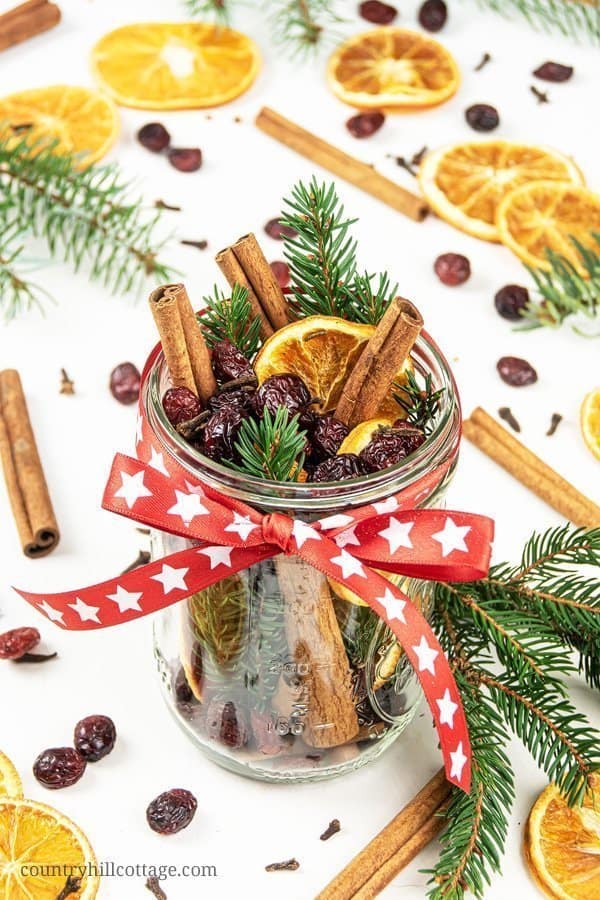 Stovetop potpourri is a perfect item for a Christmas craft fair even if you're not an experienced maker. Gather some sweet-smelling ingredients, add some cute packaging, and you've got an enticing product to make your customers' house smell like the Christmas season!
Reindeer Cup Cozy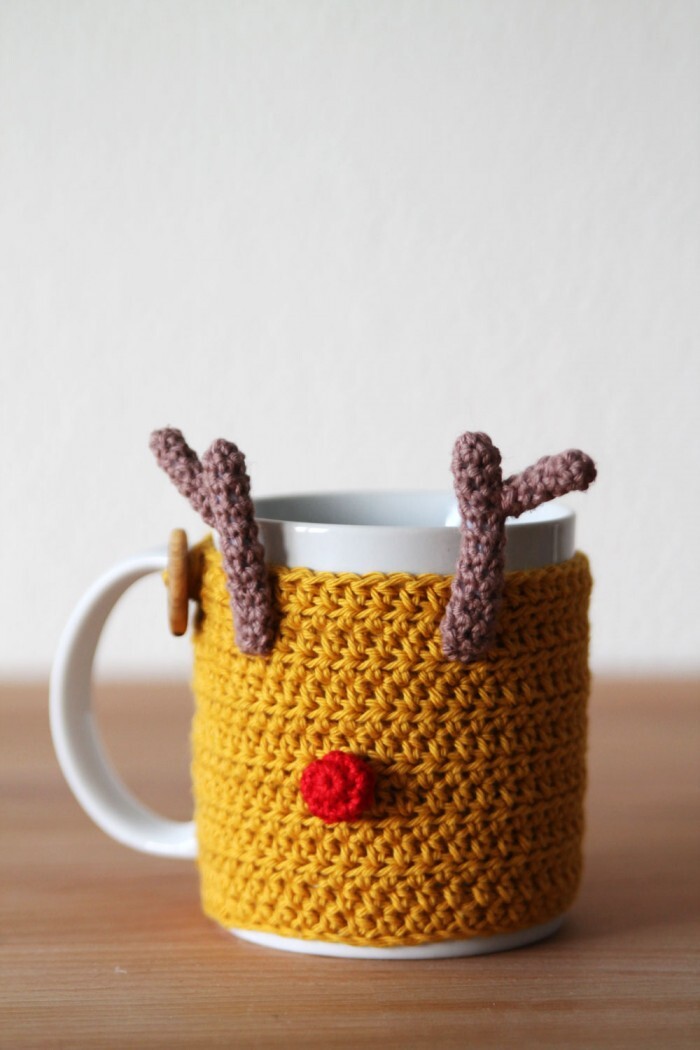 Are your holiday crochet projects adding up? The great thing about this one is that it's a great way to use up your yarn scraps! A reindeer mug cozy is a festive idea to sell for the holidays! You can sell just the cozy, or buy some mugs in bulk and sell both together. Package in cellophane with a hot cocoa packet and mini marshmallows for a sweet all-in-one gift!
Grinch Hot Cocoa Bombs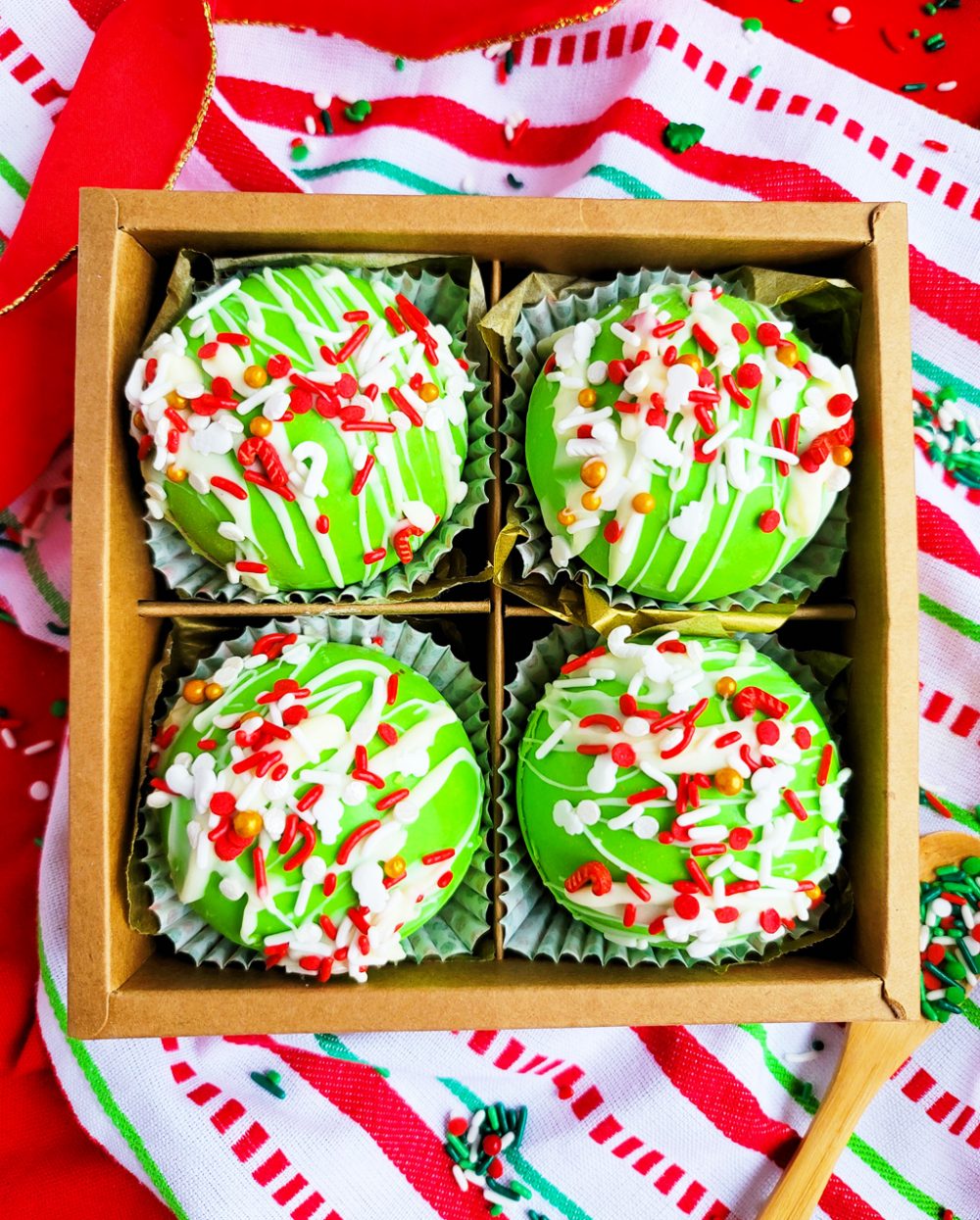 Homemade hot cocoa bombs are still riding a wave of popularity, and you can bring yours to the next level with bright Christmas colours and sprinkles! Again, these are a great giftable product to offer, convenient to have on hand for everyone from teachers to grandparents!
Essential Oil Holiday Room Sprays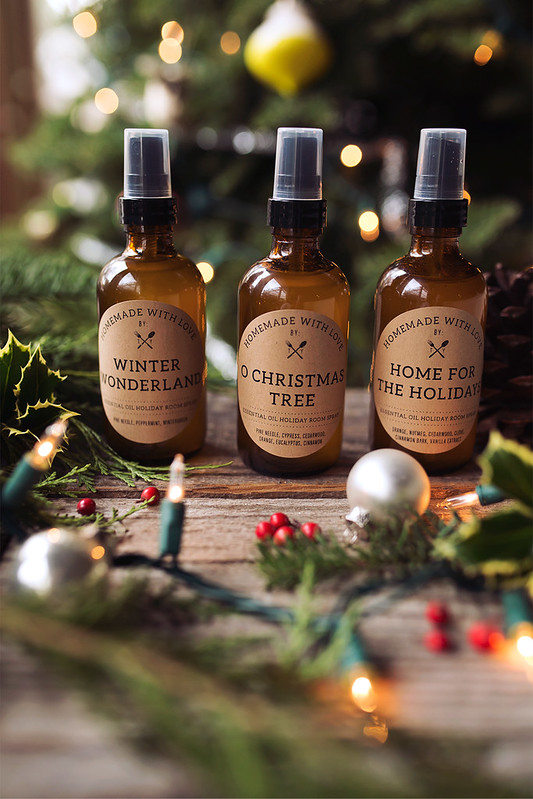 Made with essential oils, holiday-scented room spray will be useful for all the holiday get-togethers coming up! Your customers can make their houses smell sweet–without all the questionable ingredients in most store-bought air fresheners.
Chai Eggnog Soy Wooden Wick Candle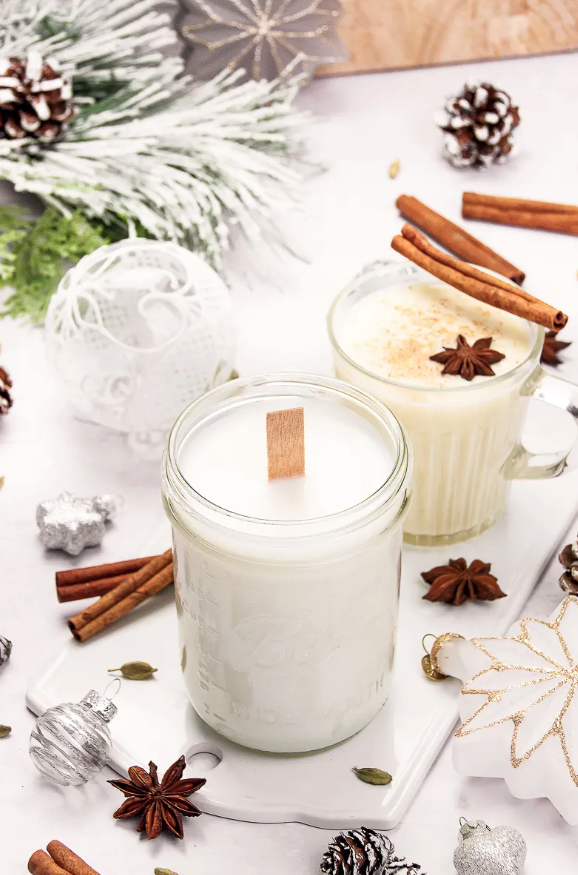 Create a cozy scented candle to sell at your holiday events around Christmas time. Chai and eggnog are the perfect idea–this will be one item customers won't want to give away at Christmas!
Fair Isle Toque And Cowl
If you're an old hand at crochet or knitting, a super cozy Fair Isle hat and cowl set would be a great item to sell for the holiday season! Wintery, festive colours and snowflakes would make it a great item for craft fair shoppers to buy for themselves or to gift to a loved one.
Simple Wood Religious Ornaments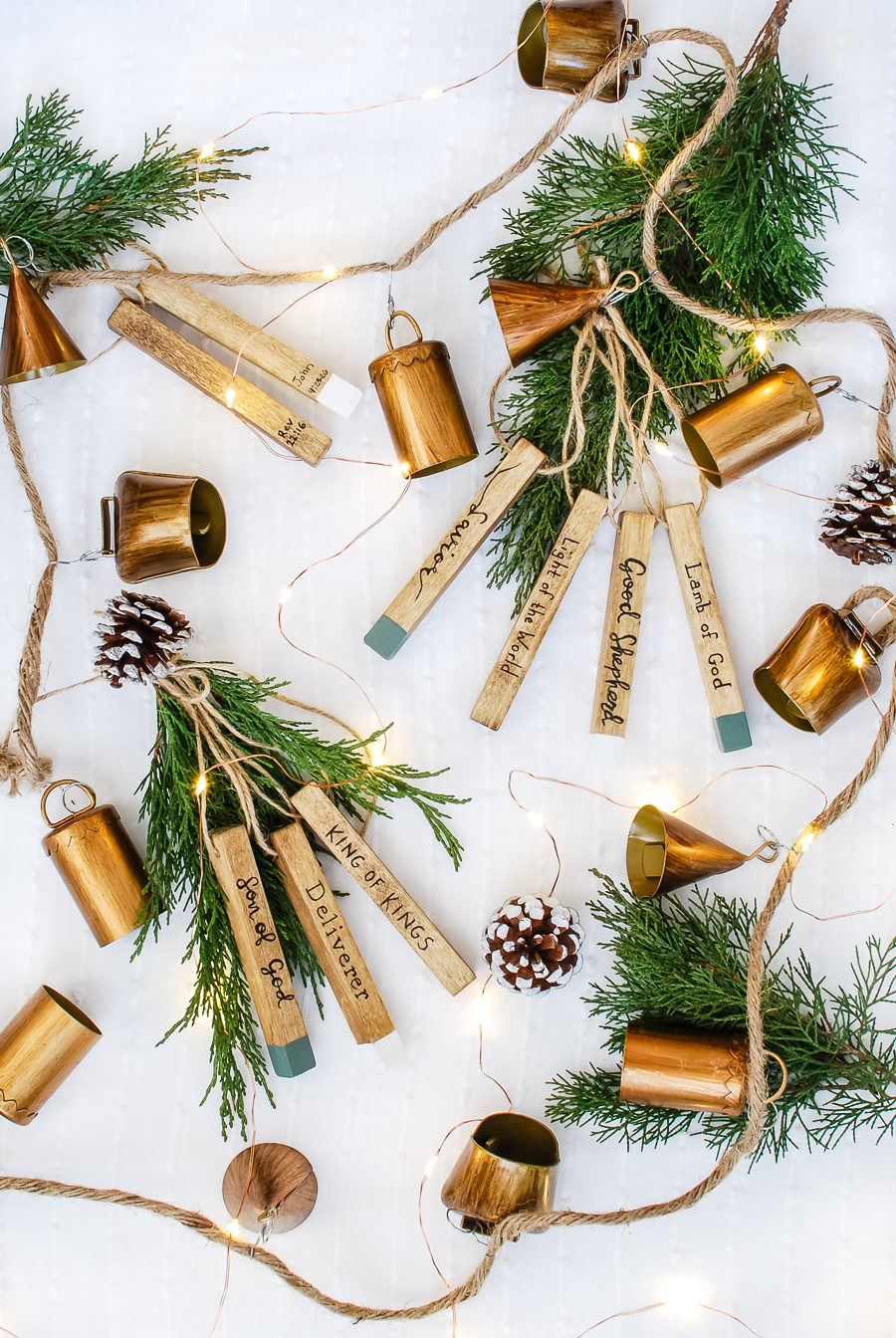 These high-end wood ornaments, reminiscent of wood-burned art, are beautifully simple and perfect for gifting to someone who follows the Christian faith and make for some easy DIY Christmas ornaments. They would do great at a church market!
Christmas Embroidery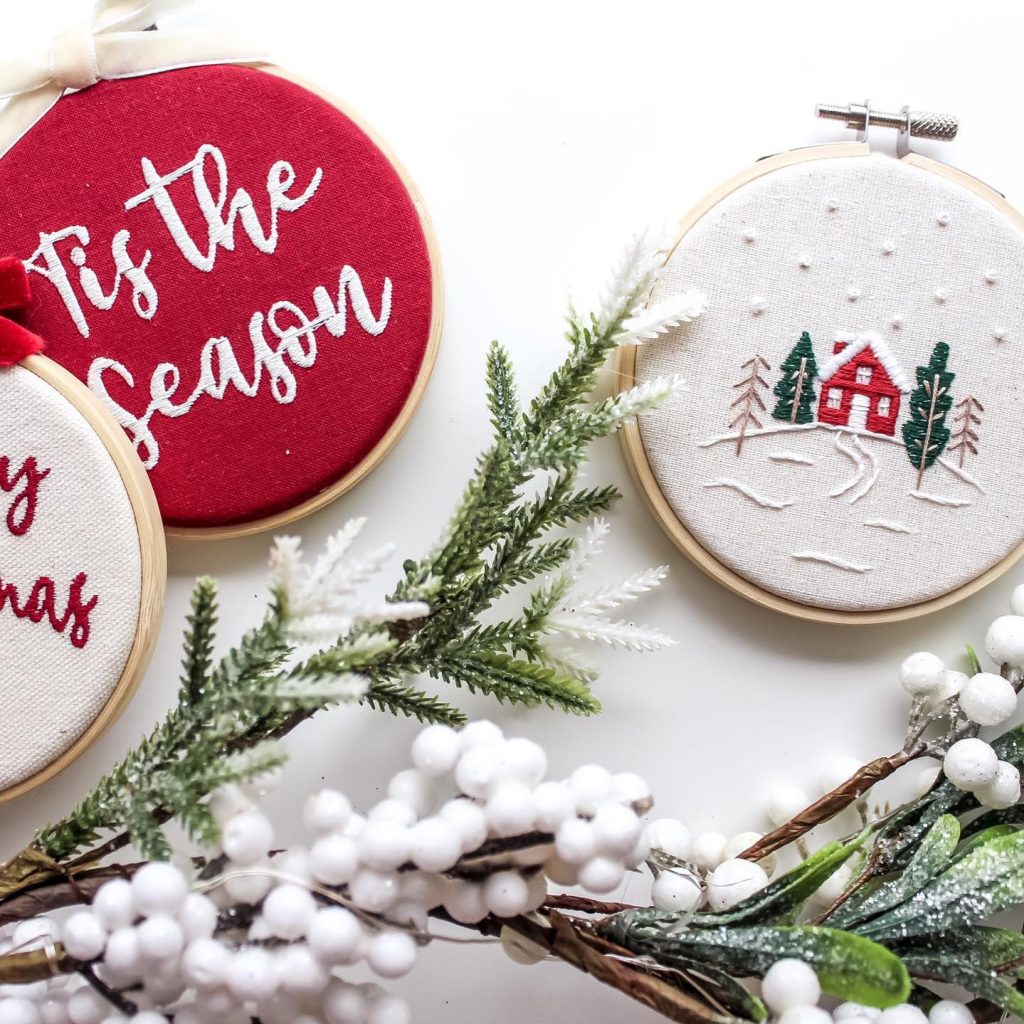 Use your embroidery skills to create a beautiful Christmas decoration for selling! We love the slightly retro feel of these simple embroidered hoops and they can be made to match any style of home decor.
Felt Ball Garland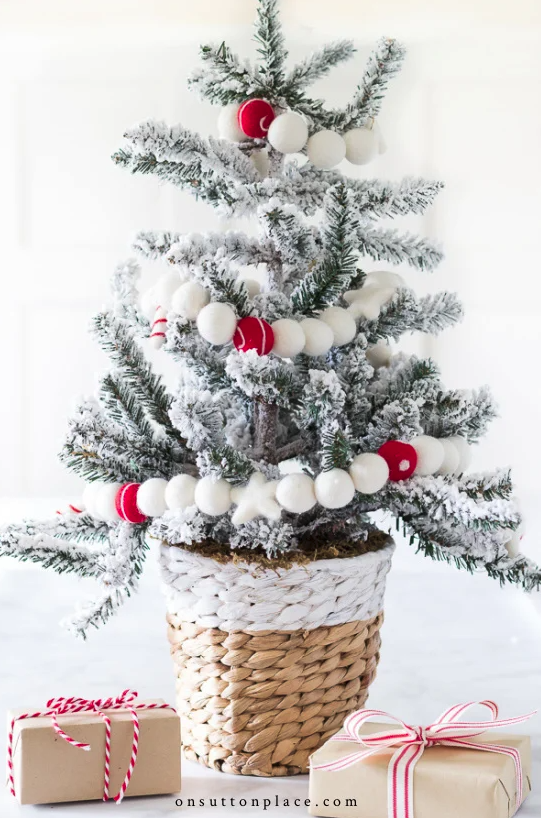 We love DIY Christmas decorations, and felt ball garlands are super cute and perfect for this time of year! This one incorporates fuzzy felt balls with the occasional star to give an extra special touch.
No Sew Stocking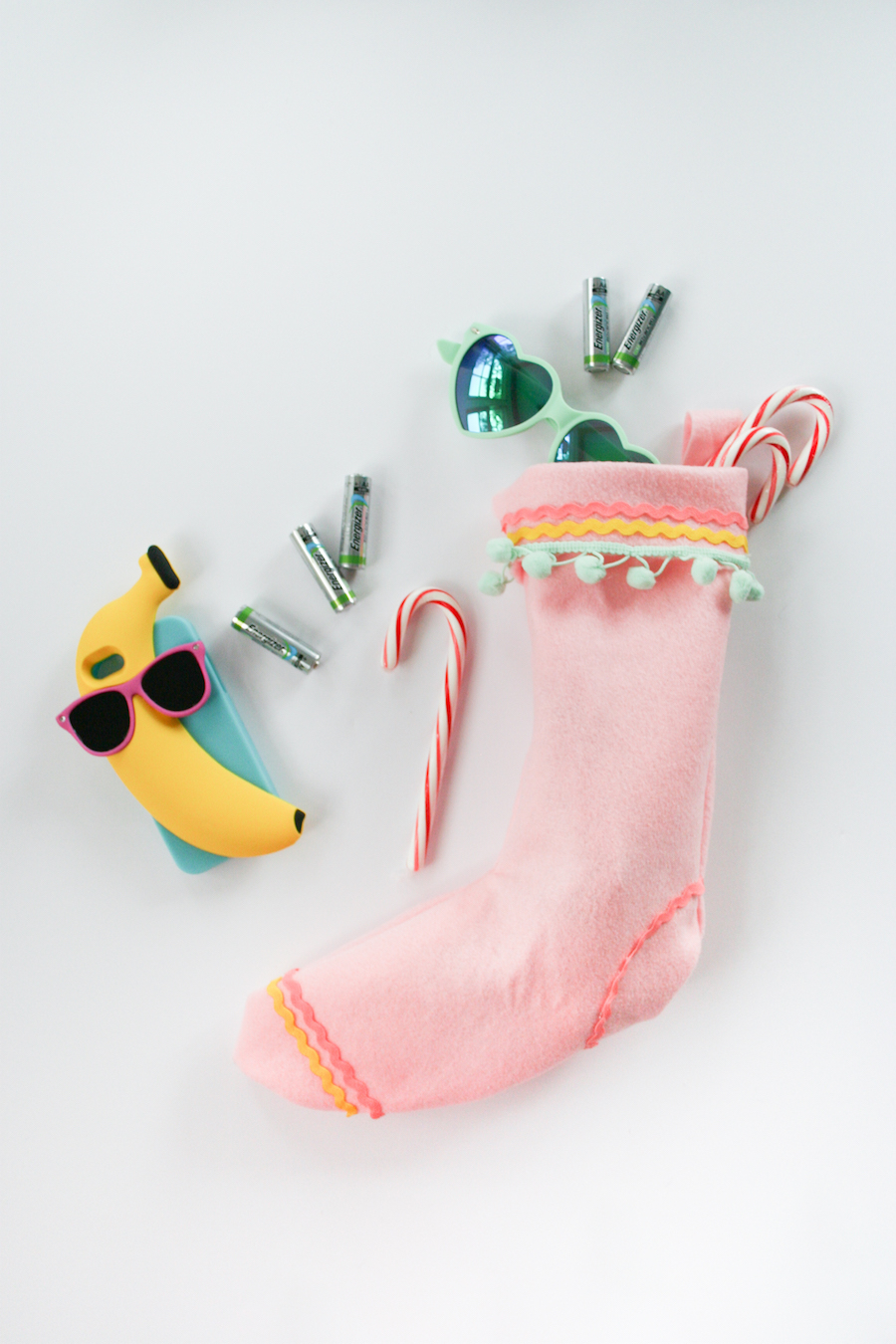 Here's a super easy, no sew stocking for those of us who are less craftily inclined! Even without a sewing machine, you can still make a cute stocking to sell at craft fairs.
Pink Santa Doormat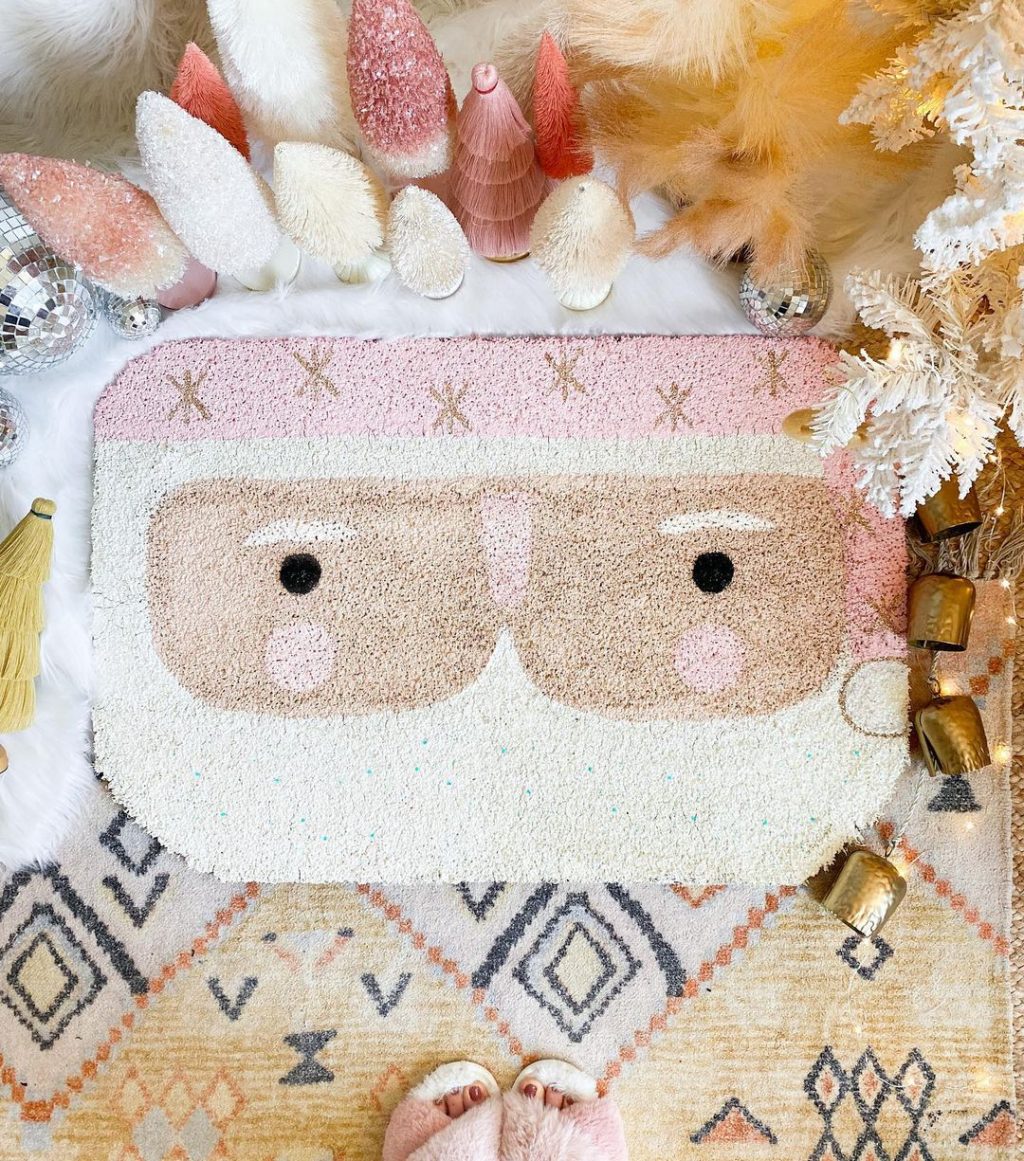 This cute-as-can-be Santa doormat, inspired by an Anthropologie doormat, is a trending item that Christmas shoppers will fall in love with and guest to their homes will be greeted with holiday cheer. Outdoor house paint is used so the colours do not wear off.
Whether you're looking to make some extra cash, or just want to get out there and sell your handmade items, these simple Christmas crafts would make for great income earners in an Etsy store, local shops, or holiday market.
PIN THIS: