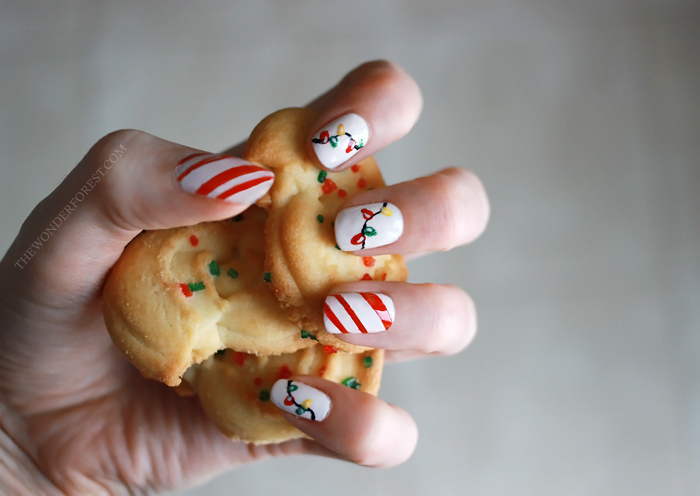 With the holiday season in full swing, we love a great festive nail design here at the Wonder Forest blog. That said, I've got another festive holiday nail tutorial for you and I hope you like it!
I decided to change things up and do two different designs. Both are super easy to do! All you will need is some tape and thin brushes. A dotting tool works well too but if you don't have one you can use a toothpick!
I've recently been using washi tape instead of scotch tape for my nails because I find it to be a bit less tacky so there is less chance of your base polish tearing off as you remove it.
It's kind of like the painter's tape of nails! I used a washi tape with a grid pattern on it so cutting it into strips for the first look was a piece of cake!
Candy Cane and Lights Nail Tutorial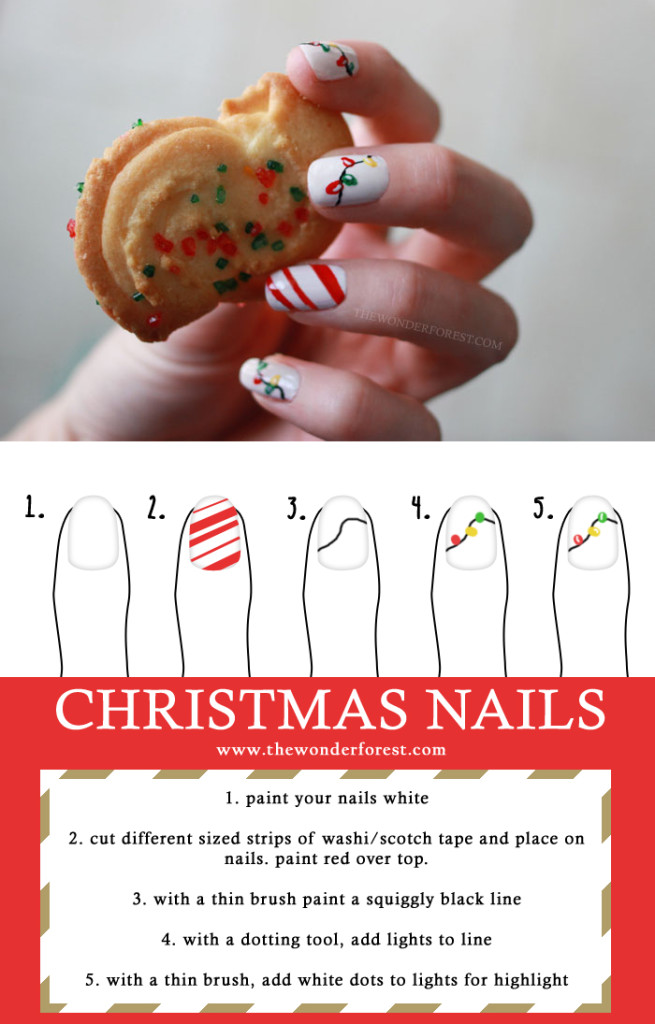 Give it a try and I would love to see your final creations! If you missed my last holiday nail art, you can view my berries and spruce nail design right here.
Last Updated on