From beadwork to metalwork, there are so many different ways to get creative and make your own jewelry.
Polymer is a material that has become more popular over the years and is fairly easy to work with for a beginner crafter.
Once you get the hang of it, there are endless shapes, colours and themes to bring to life through your DIY jewelry collection.
Here are just 15 polymer jewelry ideas to inspire your next project!
1 – Honeycomb and Bee Polymer Earrings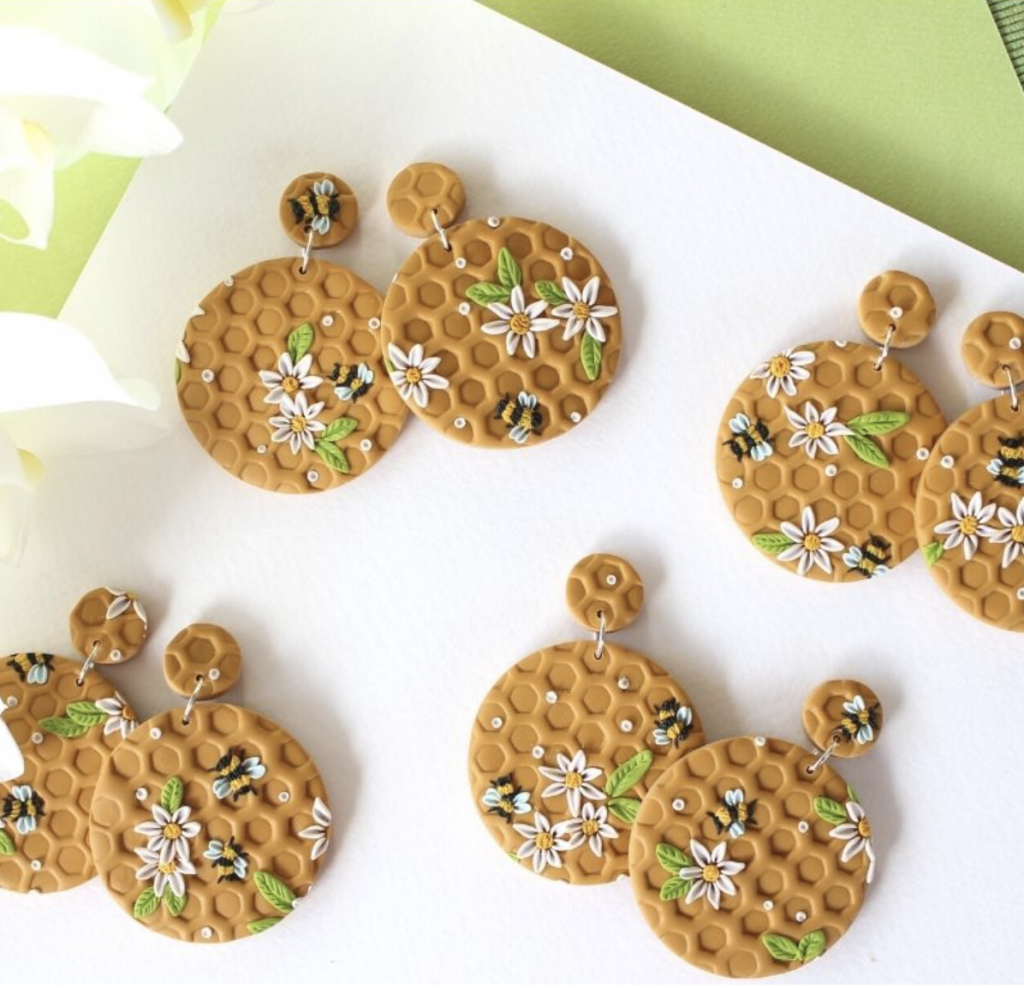 This pair of earrings combines texture and mini moldings to create an adorable and unique piece of jewelry. My Vian walks through the process step by step, which uses materials like cookie cutters and a hex key.
2 – Minimalistic Polymer Clay Necklace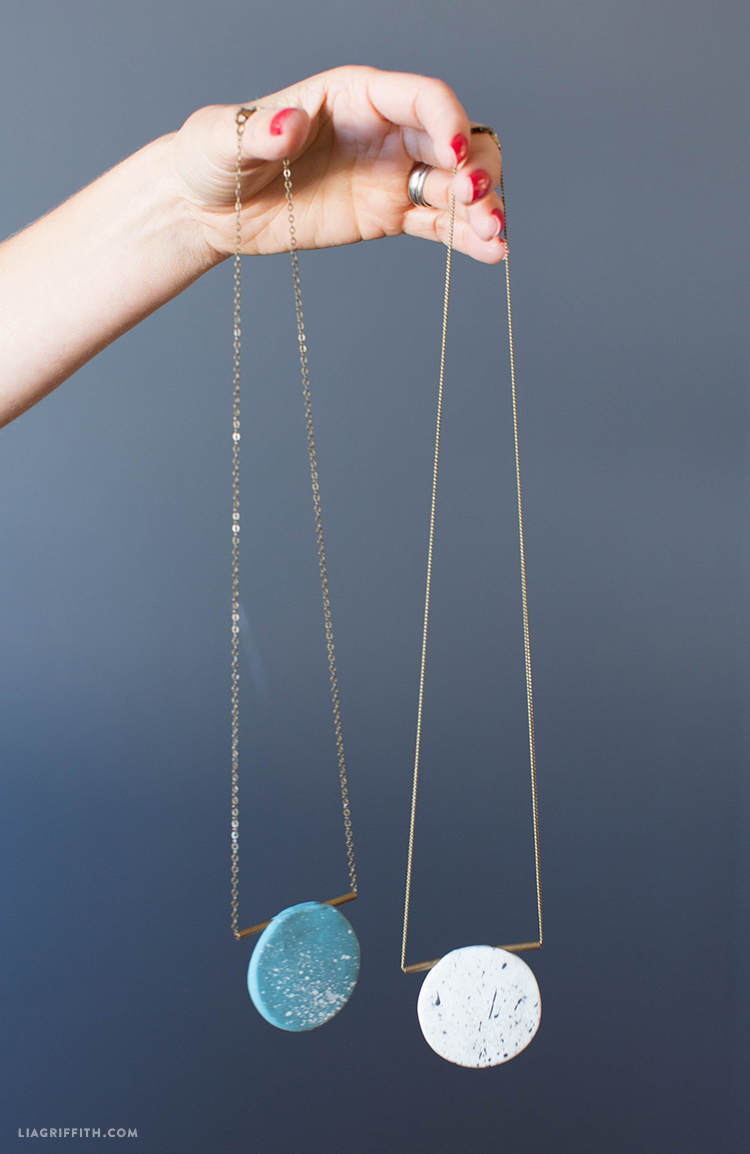 Here's a great DIY polymer clay tutorial to follow along with if you're just starting out. The DIY shows you how to create a simple, minimalistic necklace using a gold chain and a round polymer clay cut out with a marble effect.
3 – Love Letter Polymer Earrings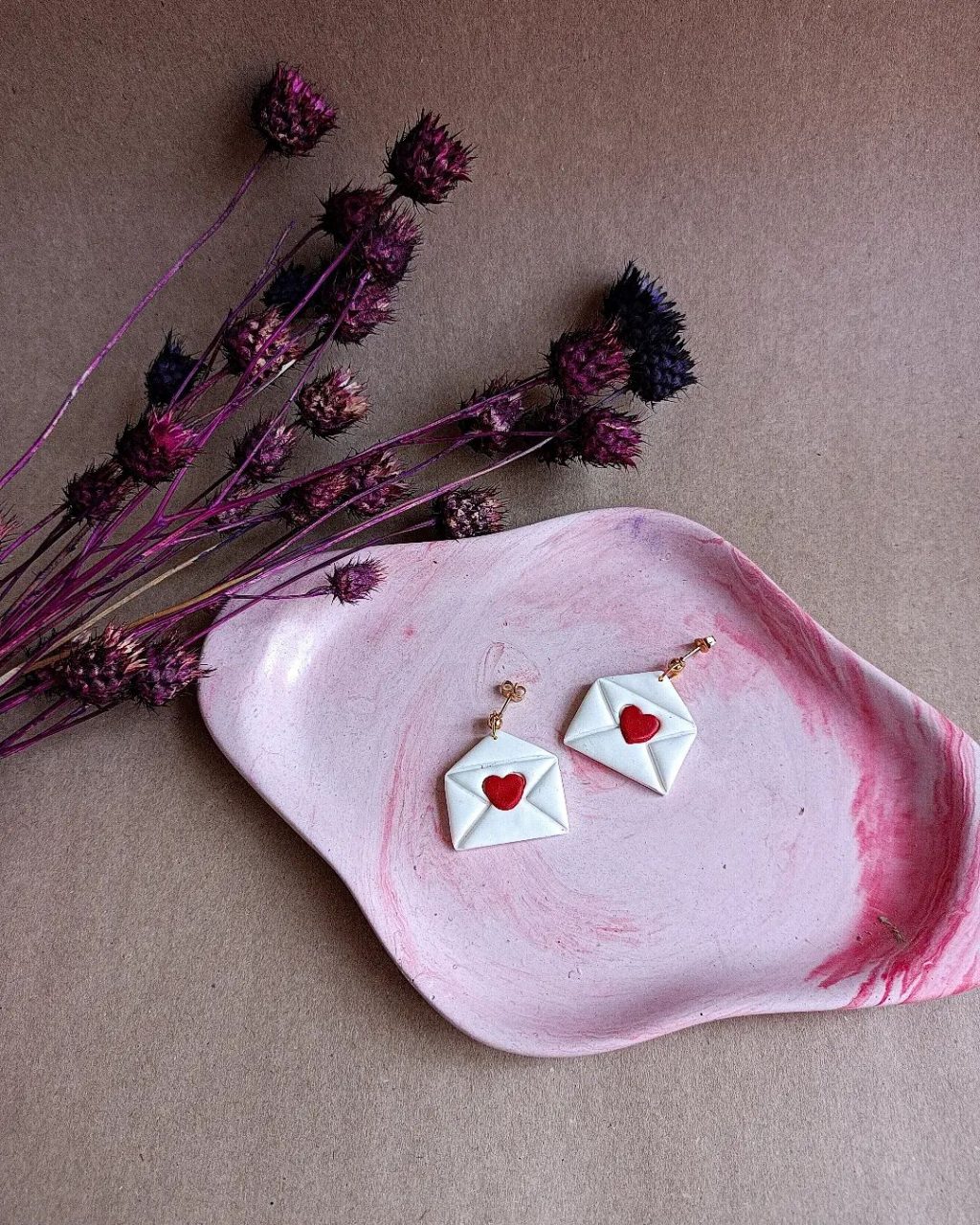 How cute are these mini love letter earrings? Polymer is a great medium for molding all things miniature, just let your imagination lead the way.
4 – Polymer Duck Rings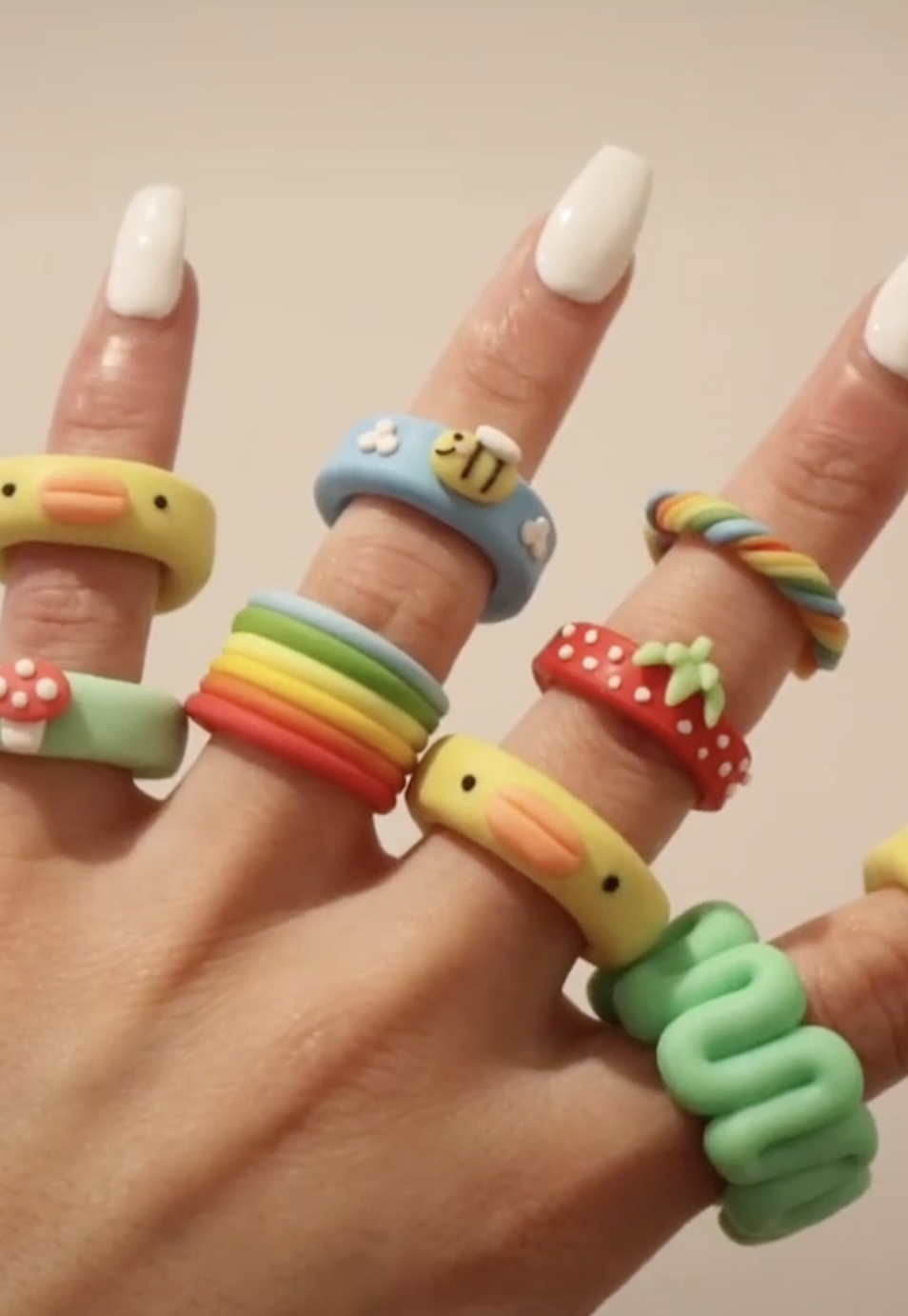 Follow along with this Tiktok video to learn how to make a super cute polymer duck ring! It's easy to see why the polymer clay medium lends so well to cute and kitschy creations.
5 – DIY Terrazzo Clay Necklace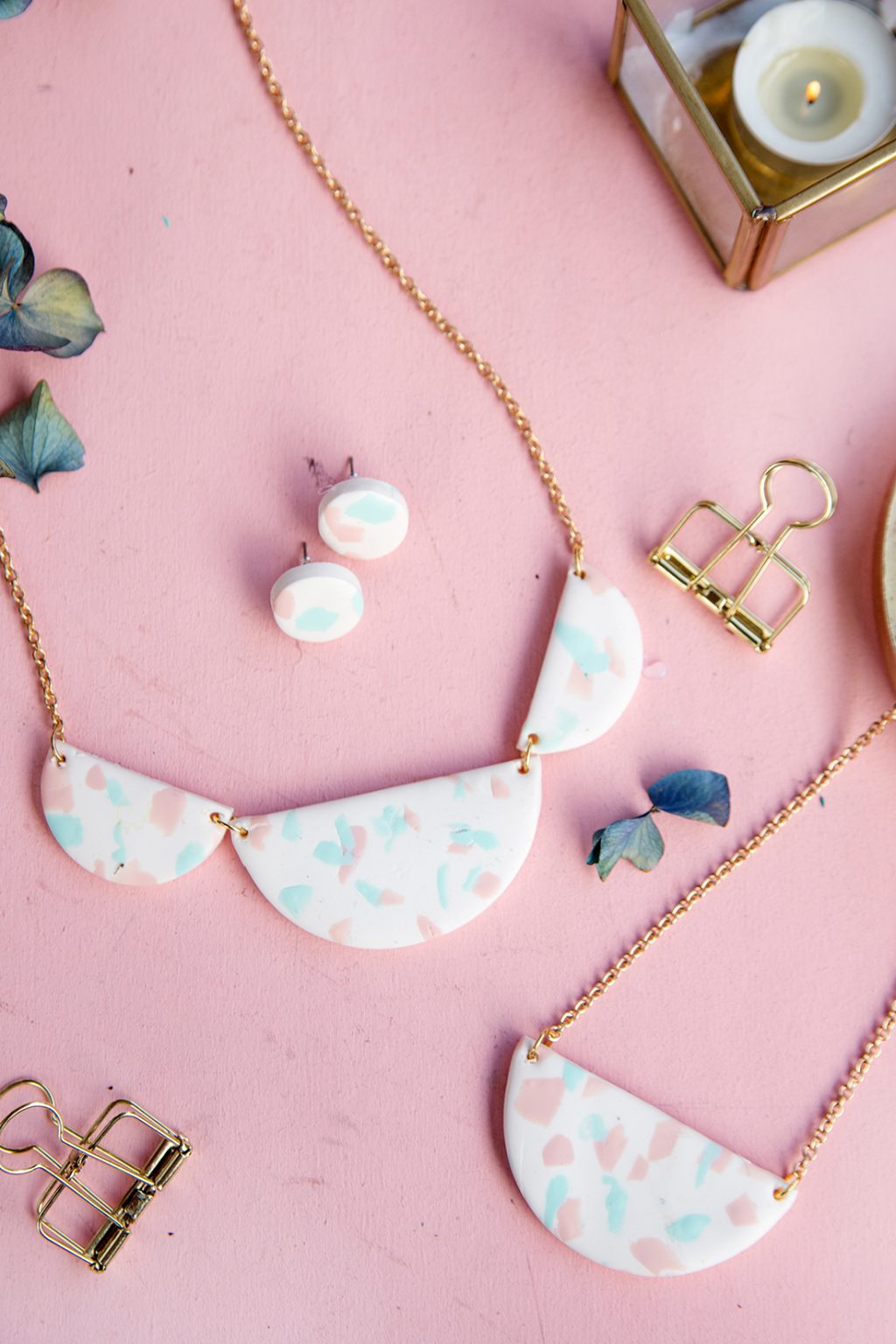 If you're still loving the playful quality of the Terrazzo trend, head over to Mein Feenstaub to learn how to make this cute polymer clay necklace. The blog is in German, so use Google translate to follow along with the tutorial.
6 – Green Jade Polymer Clay Earrings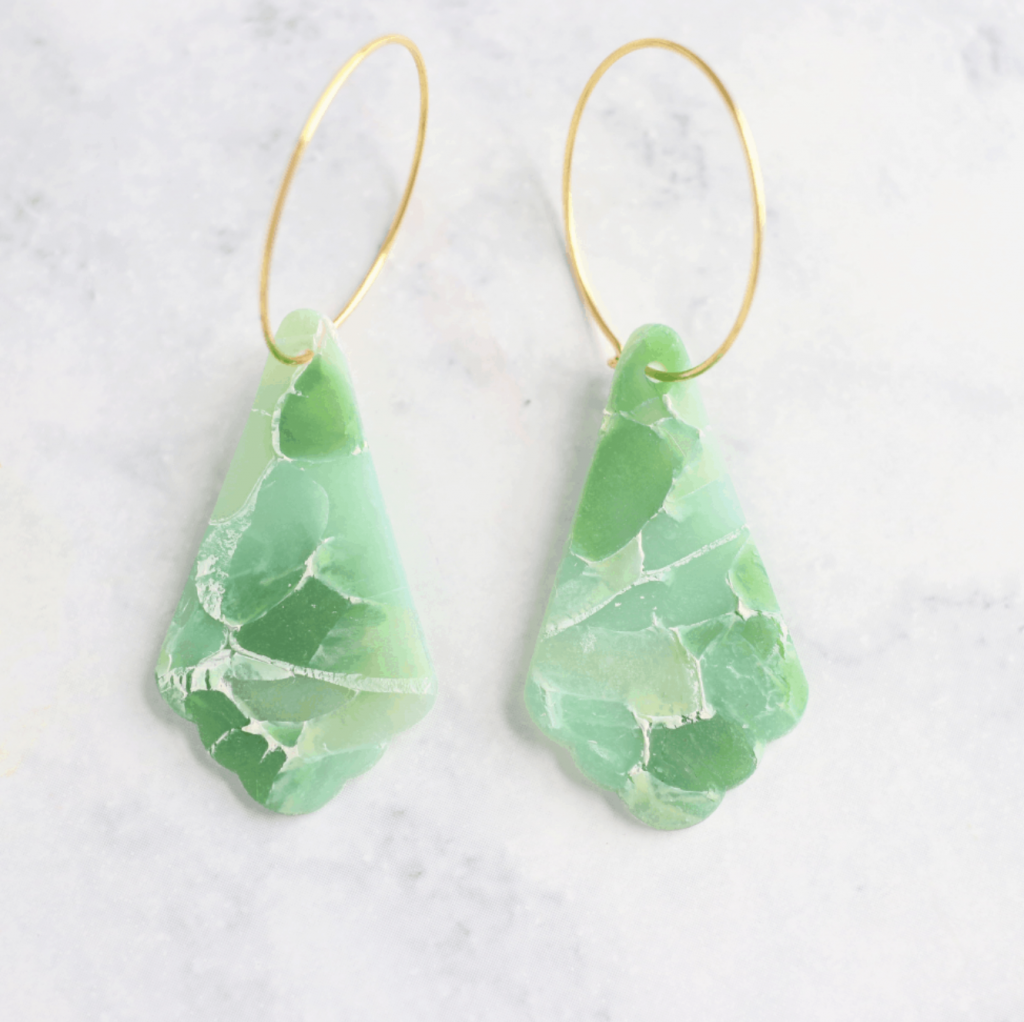 Polymer clay is incredibly versatile! Just look at how it's used in this clever DIY to mimic the appearance of jade stone.
7 – Simple Knot Clay Earrings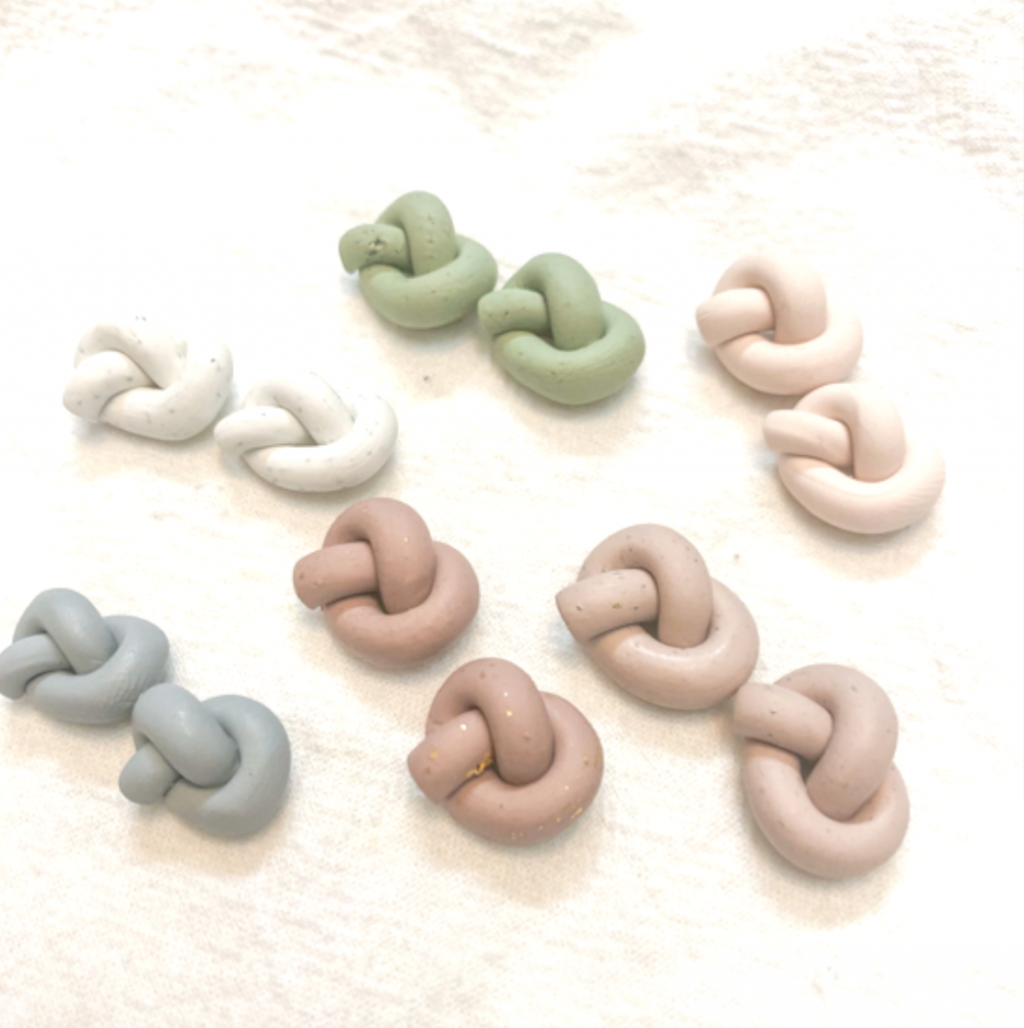 These simple knot earrings are just another example of how simple polymer clay can be to work with. Follow along with the DIY here which shows how you can roll out polymer clay and tie it into knots.
8 – Polymer Mushroom Earrings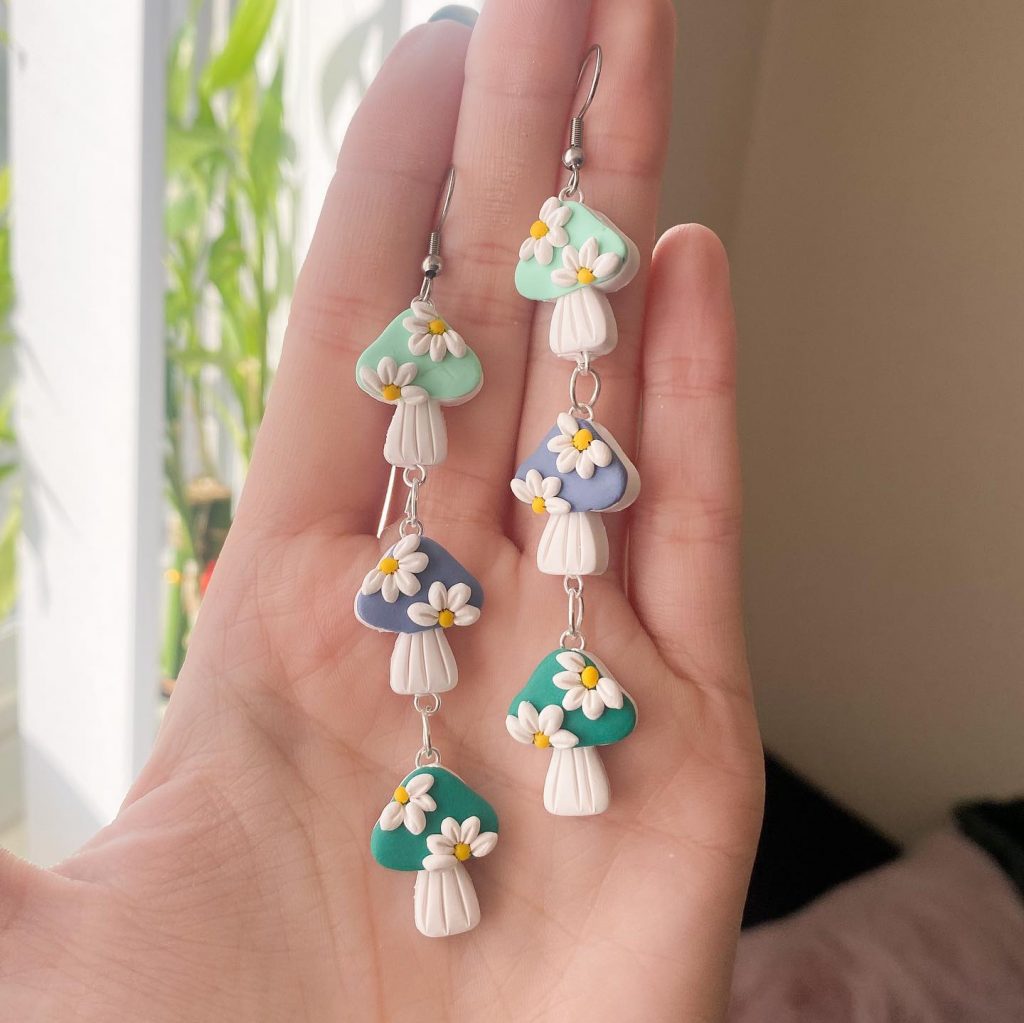 Tap into all the cottagecore vibes with these cutesy, dangly mushroom earrings. Polymer lends well to quirky jewelry so you can really let you imagination run wild.
9 – Black Sparkly Polymer Clay Earrings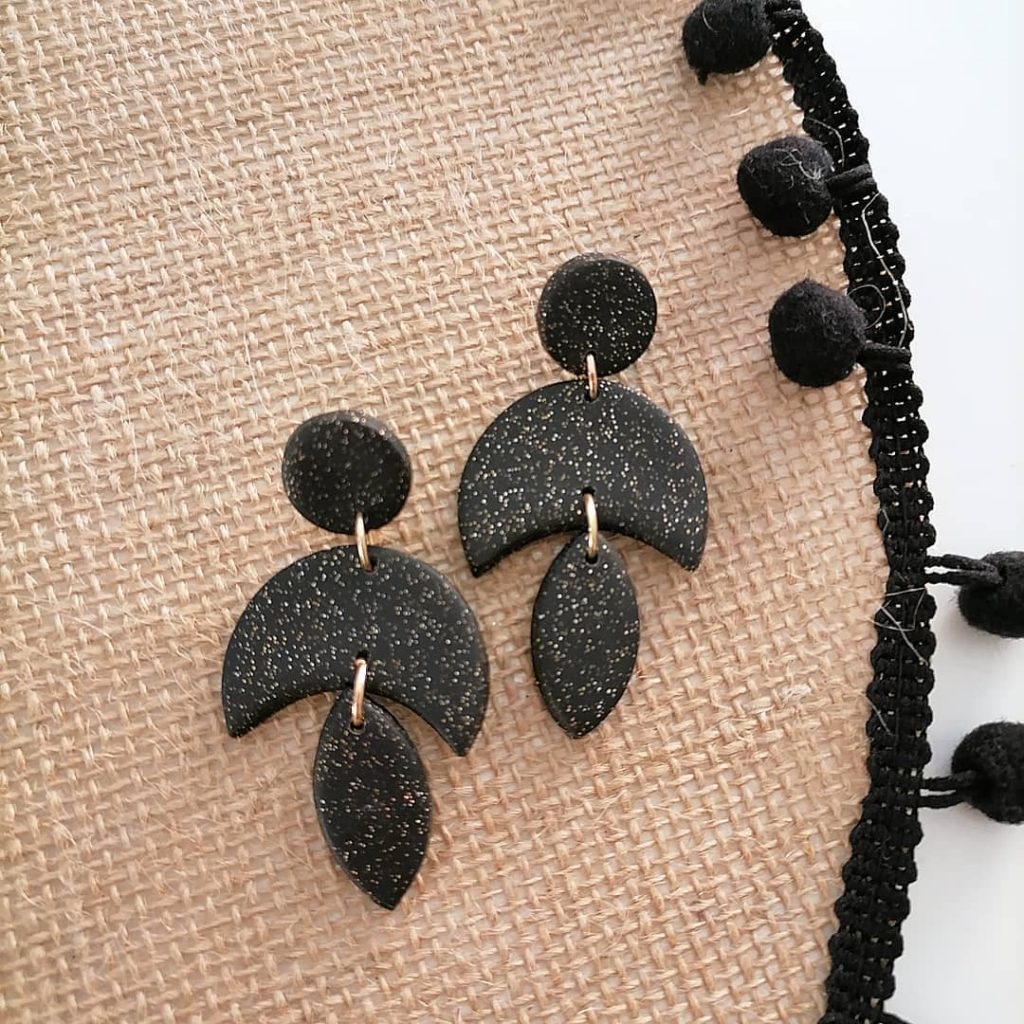 Why not mix some glitter into your next polymer project? These black, geometric glitter earrings remind me of the night sky.
10 – Rainbow Keychain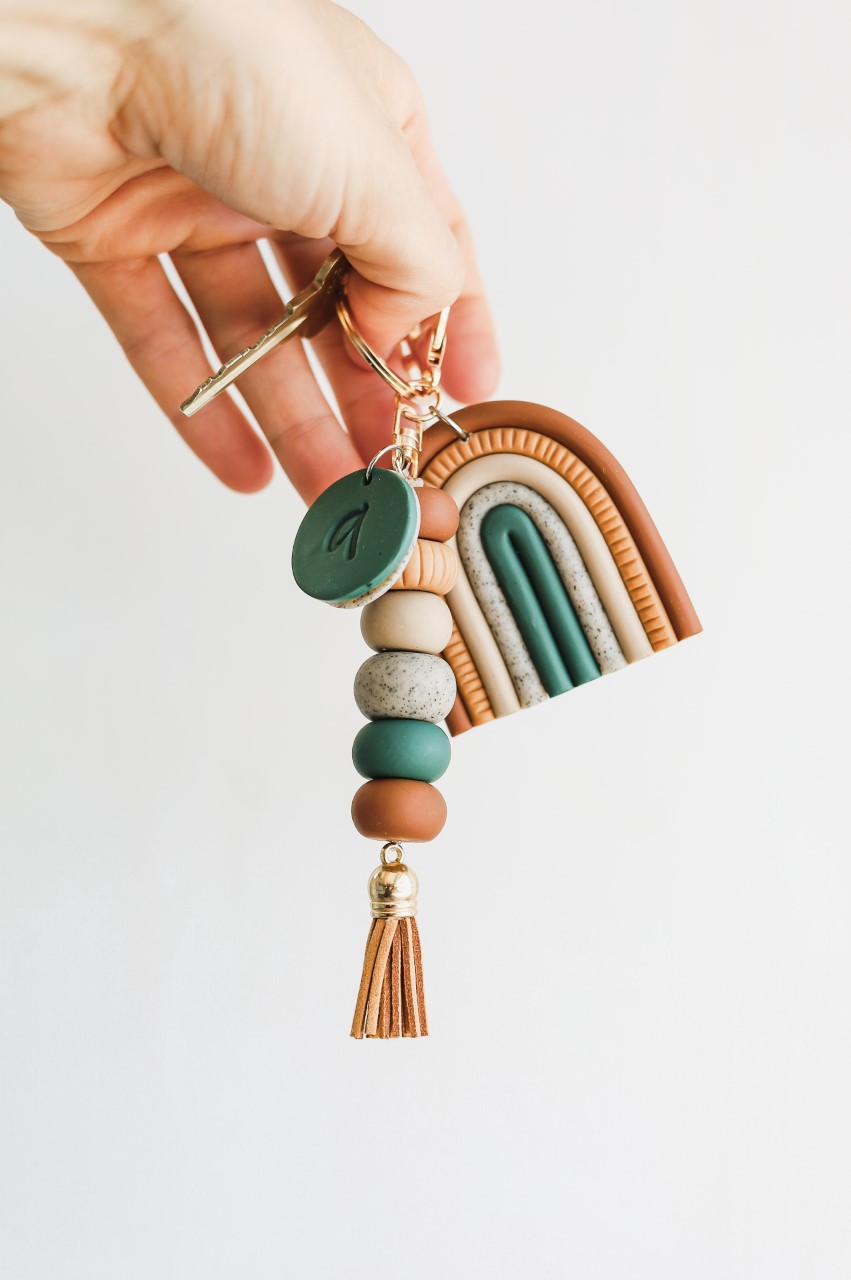 Add a cute piece of art to your purse or bag with this rainbow polymer keychain. The muted, 1960s inspired colours are definitely trending right now but feel free to switch it up to whatever you prefer!
11 – Stacked Polymer Necklace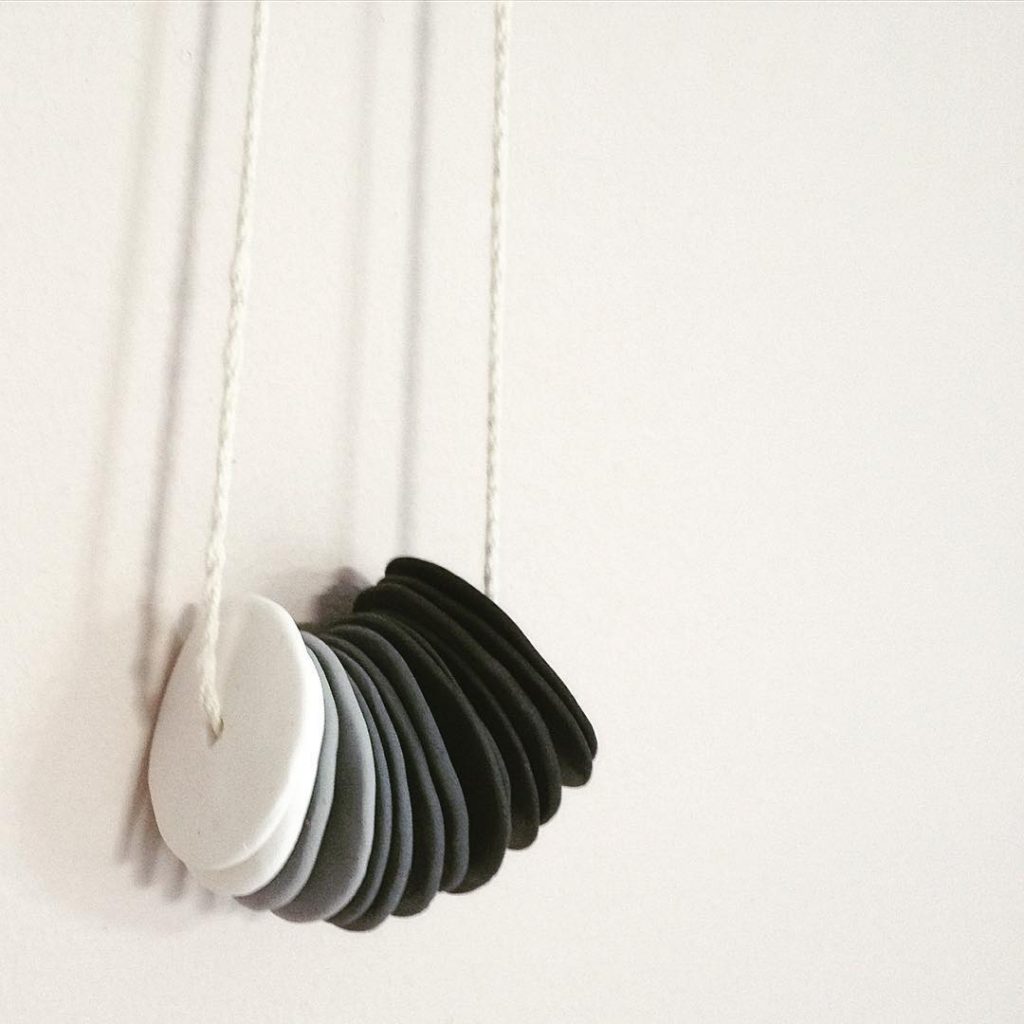 This necklace gives a different feel than most polymer jewelry pieces and almost reminds me of seashells or stones. The monochromatic pieces are arranged in an ombre pattern for a minimalistic look.
12 – Etched Earrings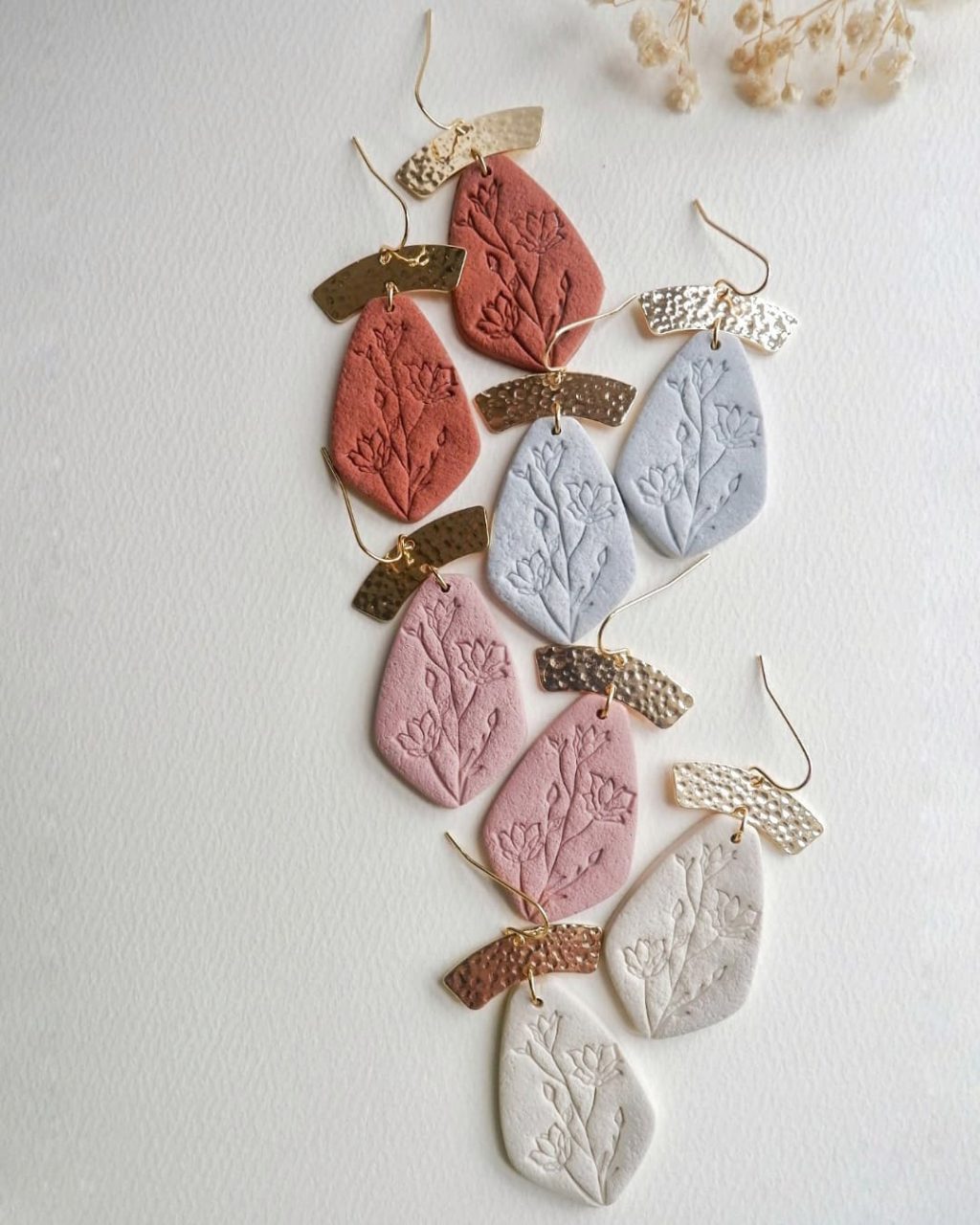 Don't forget that you can also etch polymer to make any design you want. This works particularly well for floral and natural motifs, such as in these polymer earrings.
13 – Polymer Snake Earrings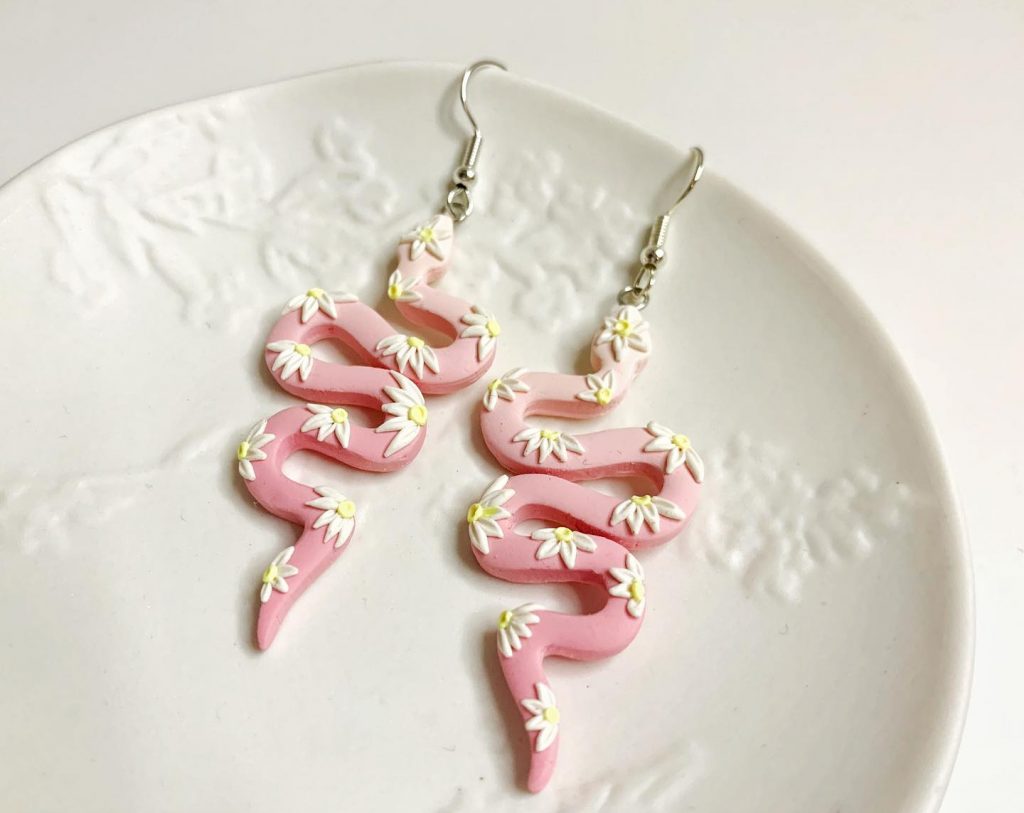 These snake earrings are the perfect combination of edgy and feminine – with a serpent motif yet pink and floral elements that keep the creation whimsical and girly.
14 – Mirror Polymer Earrings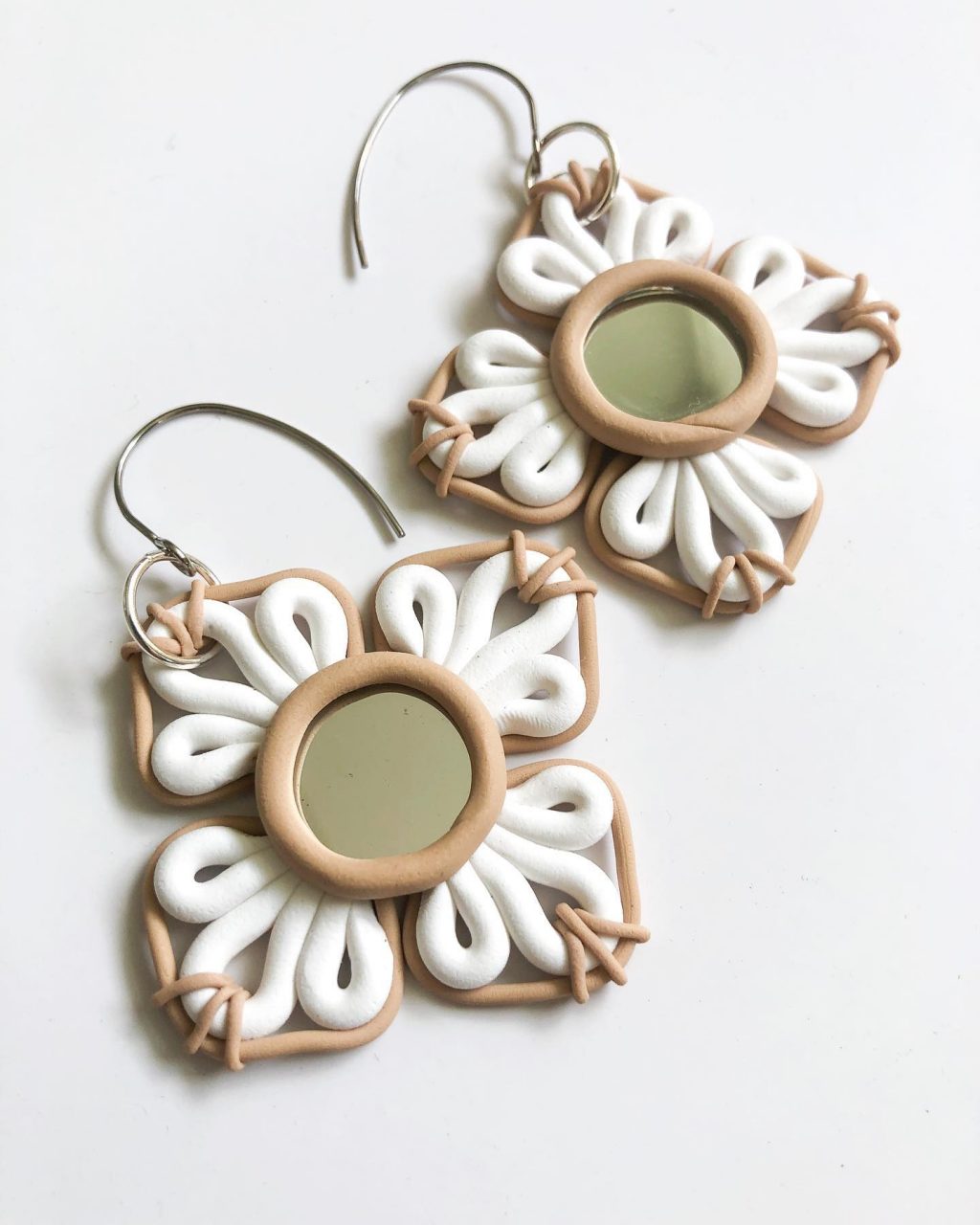 Don't be afraid to incorporate other mediums and materials in with your polymer clay jewelry. These intricate earrings incorporate in a tiny circular mirror in the centre.
15 – Polymer Hair Barettes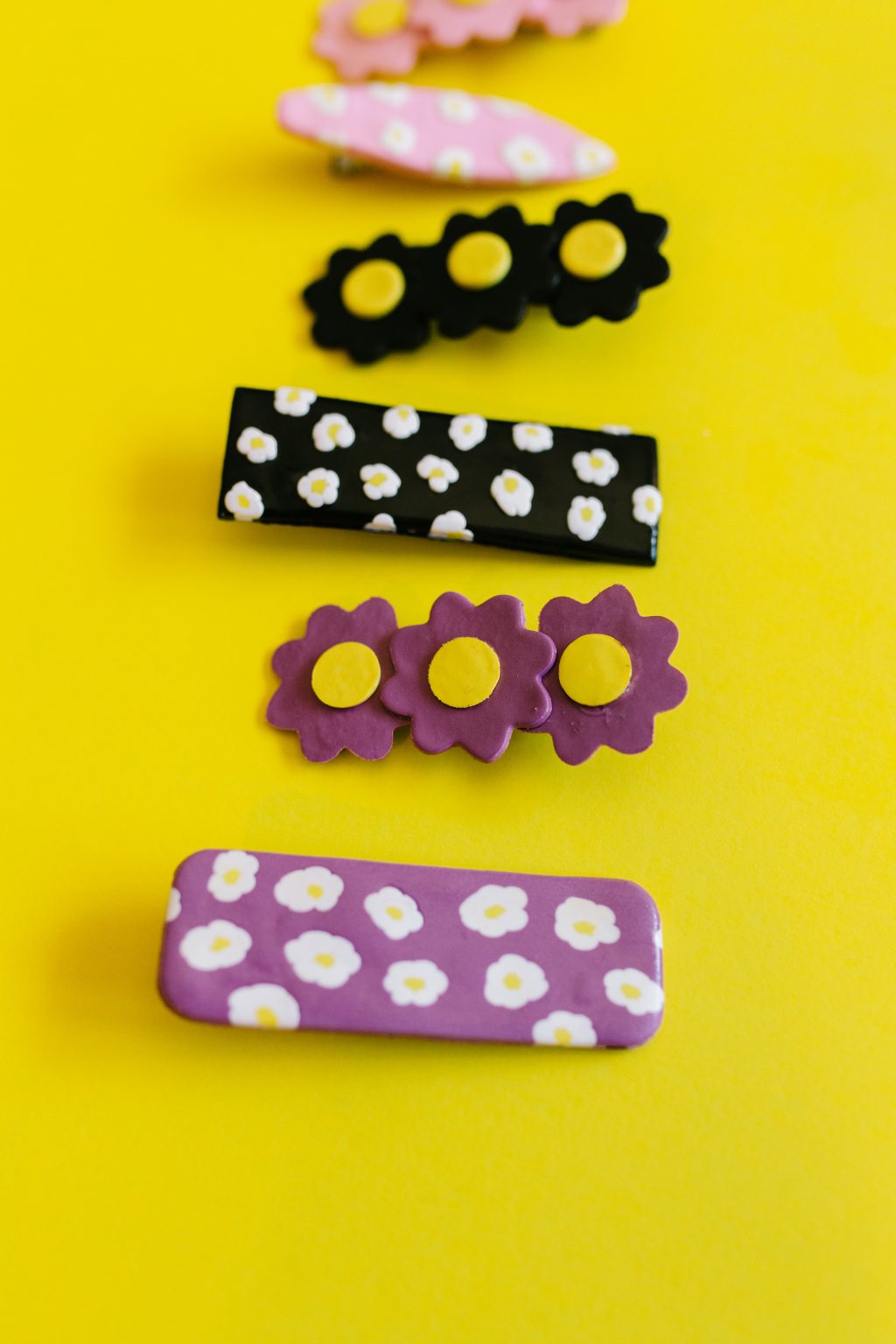 The last polymer creation on our list isn't quite jewelry but an adornment none the less. These flower power hair barrettes will be super cute for the spring/summer season, especially if you're going for a 60's look this year!
PIN THIS:
Last Updated on