Some celebrate Valentine's Day with roses and chocolate, some adorn their homes with reds, pinks and plenty of heart motifs.
The aesthetic of Valentine's Day is the perfect way to bring some sweetness into your home through the dead of winter.
Make a project out of it and do it yourself with these 15 Valentine's Day decorations on a budget!
Coloured Glass Vases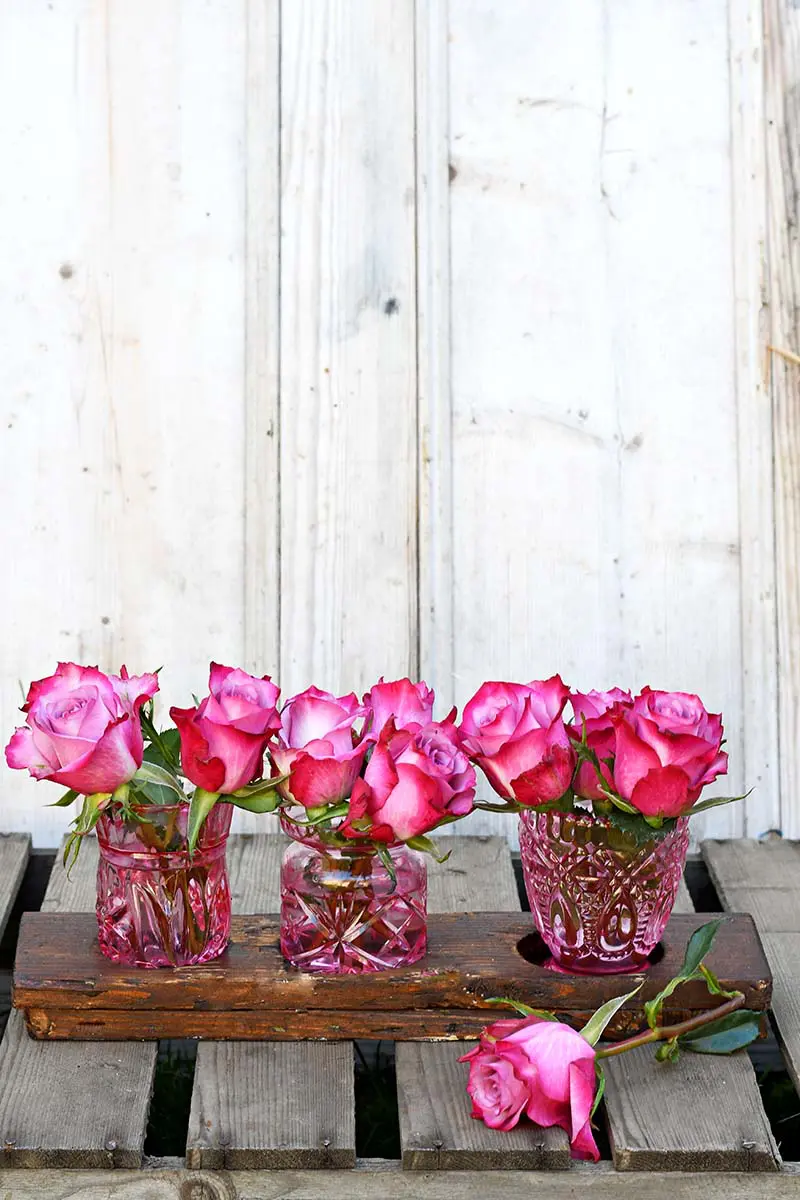 One of the best ways to stay budget conscious for Valentine's Day is to reuse what you already may have laying around. If you have a tendency to collect beautiful vases or jars, simply follow this tutorial to turn them pink for the holiday. You can also easily find beautiful glassware at thrift stores.
Kiss Print Balloons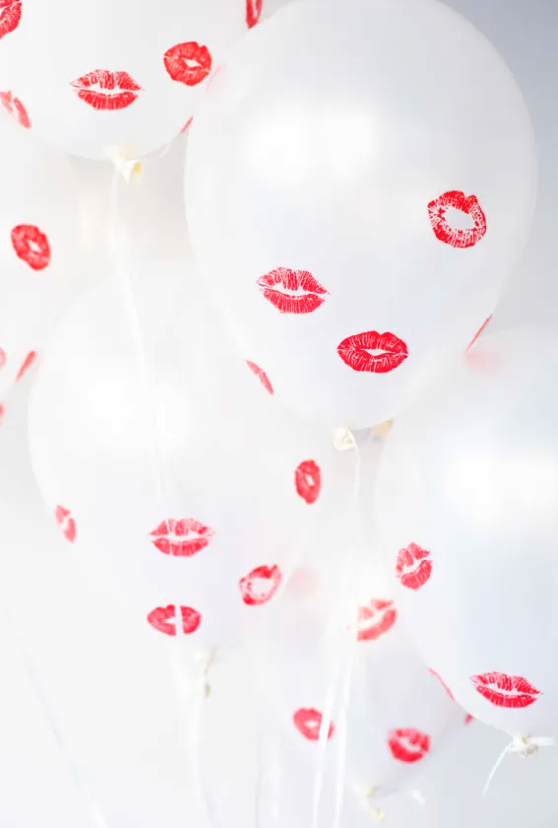 Here's another super easy DIY idea that will bring some Valentine's Day into your home or party. Simply choose your favourite lipstick, grab some white balloons from the dollar store, and 'pucker up'! These kiss-print balloons are absolutely perfect for Valentine's Day!
Wood Bead Heart Decor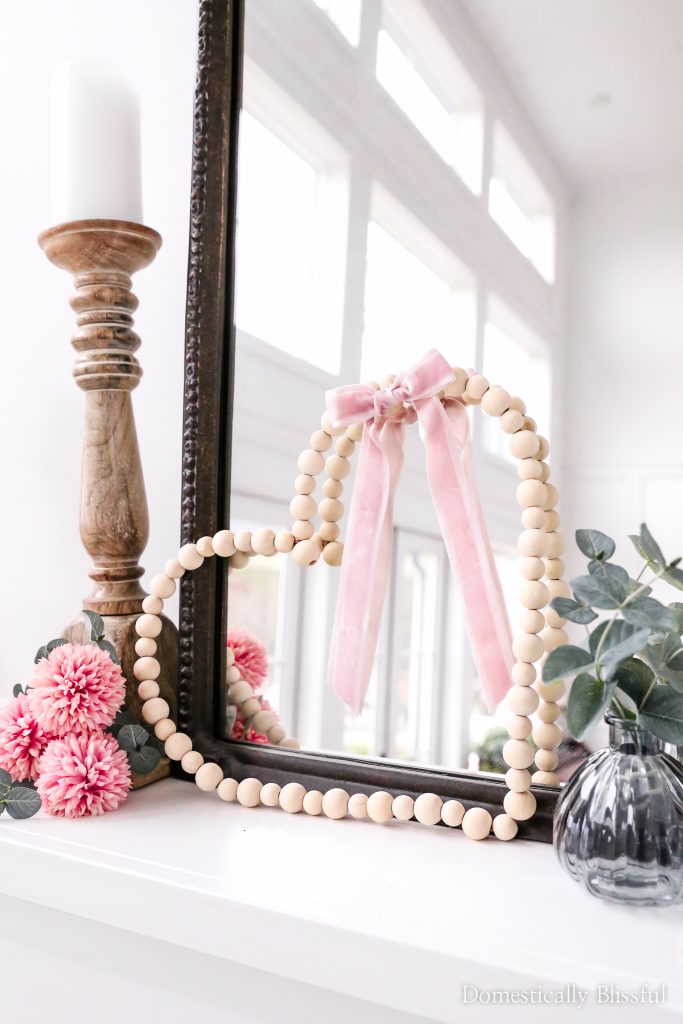 Here's a great one for those who might like to keep their neutral home neutral! This wood bead heart tutorial is super easy to follow and also budget-friendly as it only requires a few materials. The end result is a super sweet and simple decor item for your home!
Valentine's Day Mailbox DIY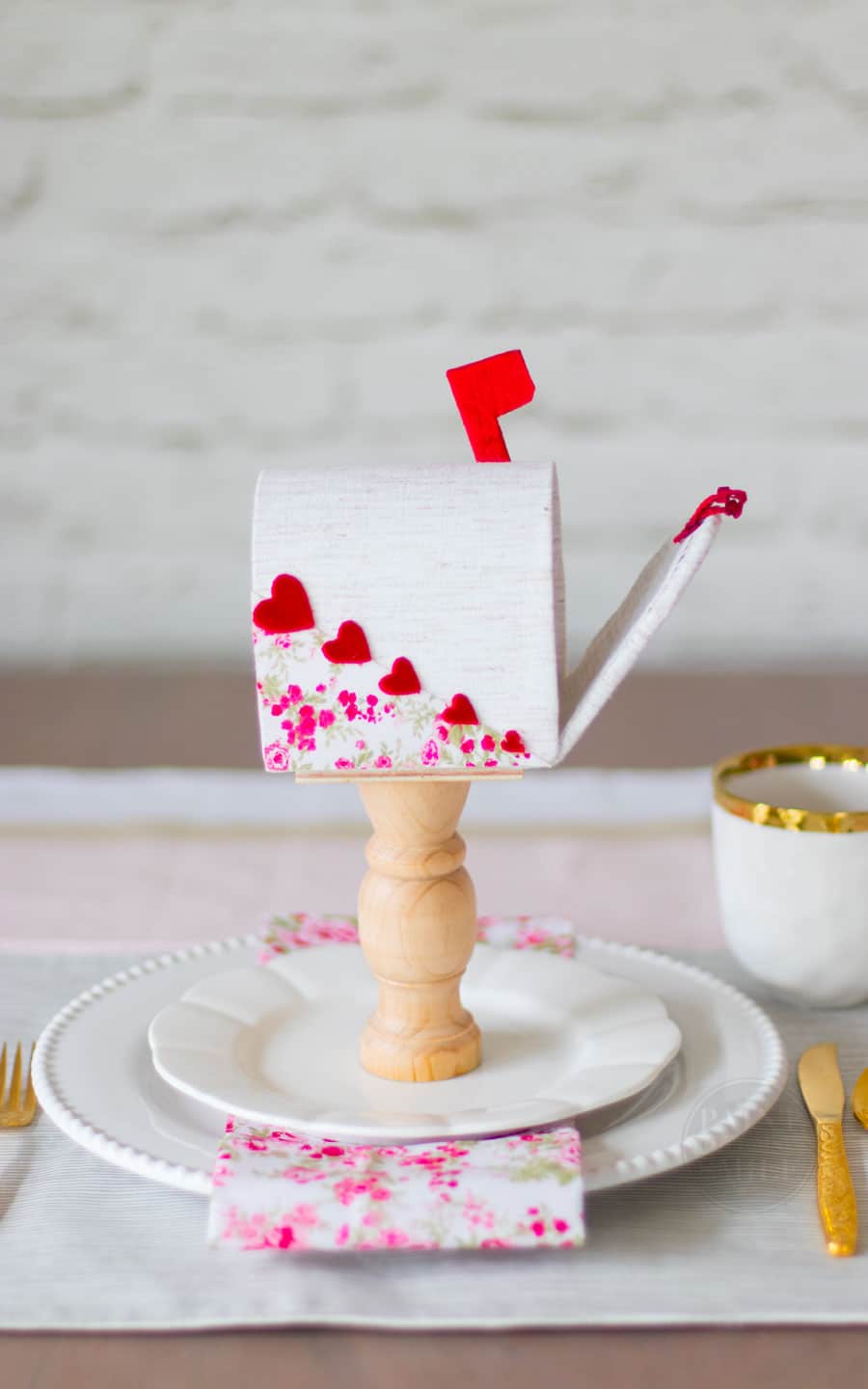 This tutorial will help you to create a beautiful Valentine's Day mailbox that can be used jointly as home decor and as a little gift for your special someone. Place it somewhere in your home and fill it with goodies or love notes leading up to Valentine's Day – how sweet!
Valentine's Day Sun Catcher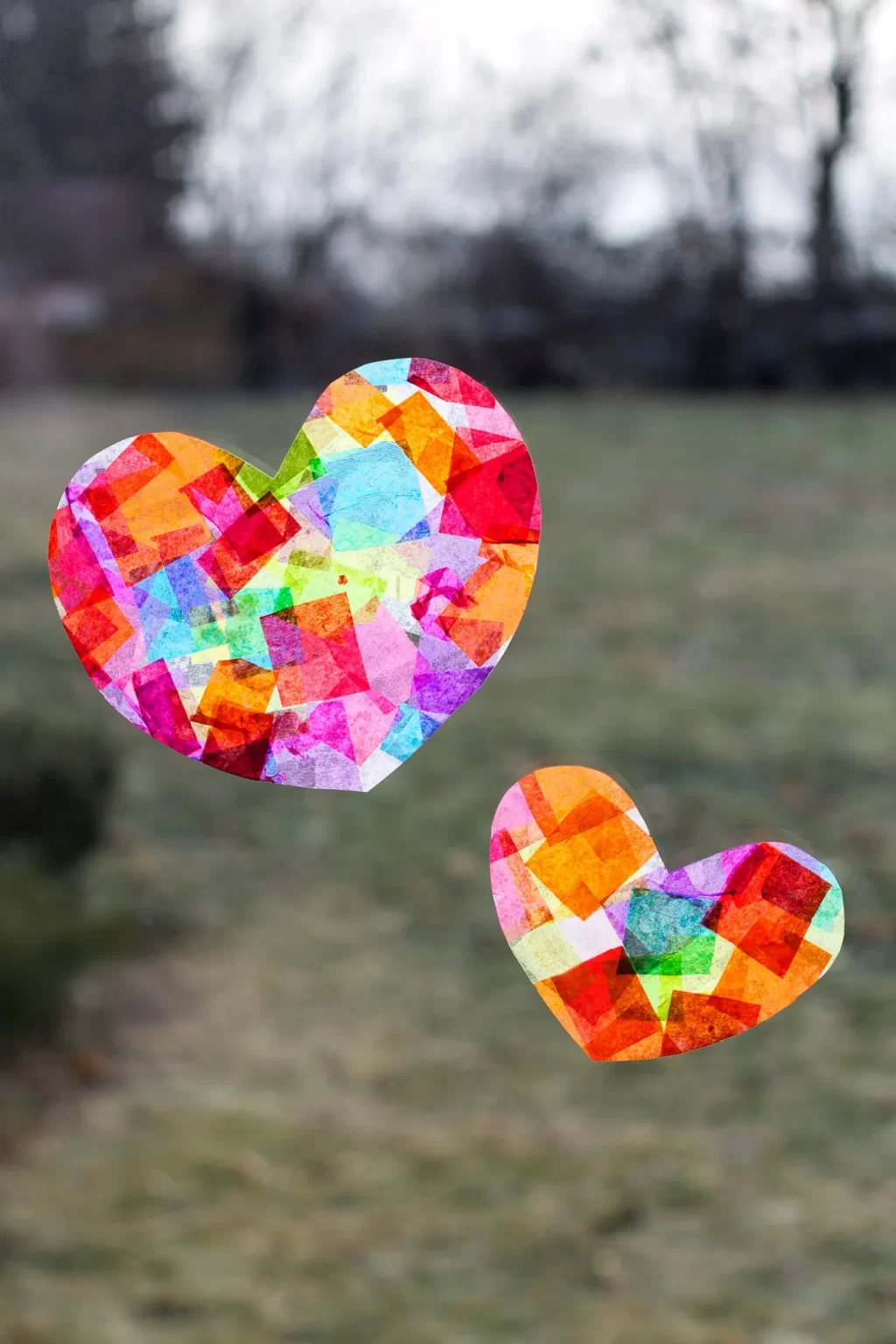 Have some tissue paper laying around? This fun craft is a great one to involve the kids with and extremely budget friendly. You can combine any colour tissue paper with modpodge to create these pretty, semi-transparent heart sun catchers for your window.
Heart Floral Wreaths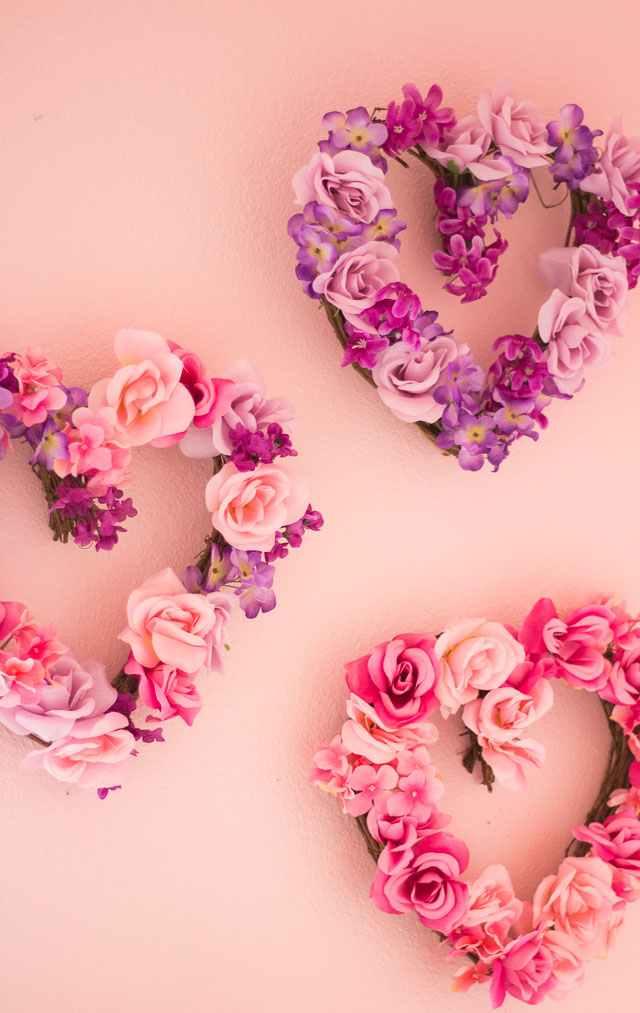 Don't forget about your front door! Now that your Christmas wreath has been put away, adorn your entrance with these lovely floral, heart-shaped wreaths. You can pick up inexpensive faux flowers from your local craft or dollar store.
Valentine's Day Stitched Pillow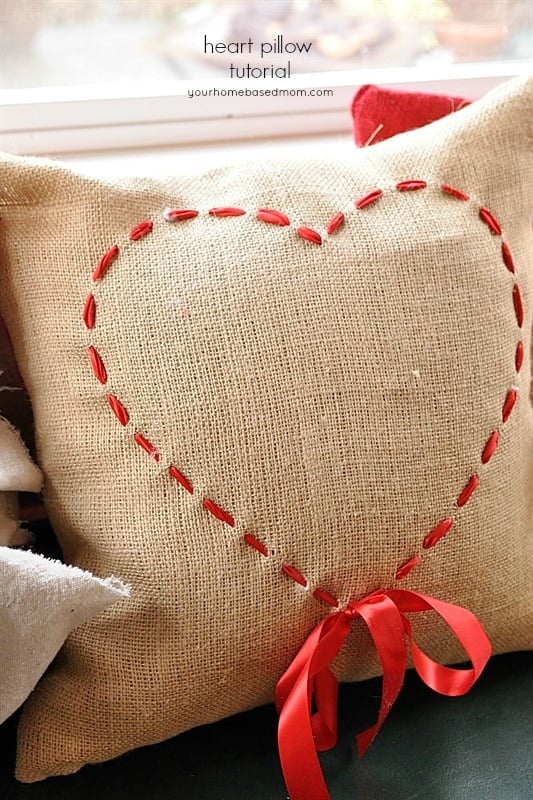 Find a pillow you have laying around or perhaps in storage and simply add some thick stitches in a heart-shape for a little infusion of Valentine's Day into your living room. It's both cost and time effective – that's a win win!
Crochet Heart Face Pillow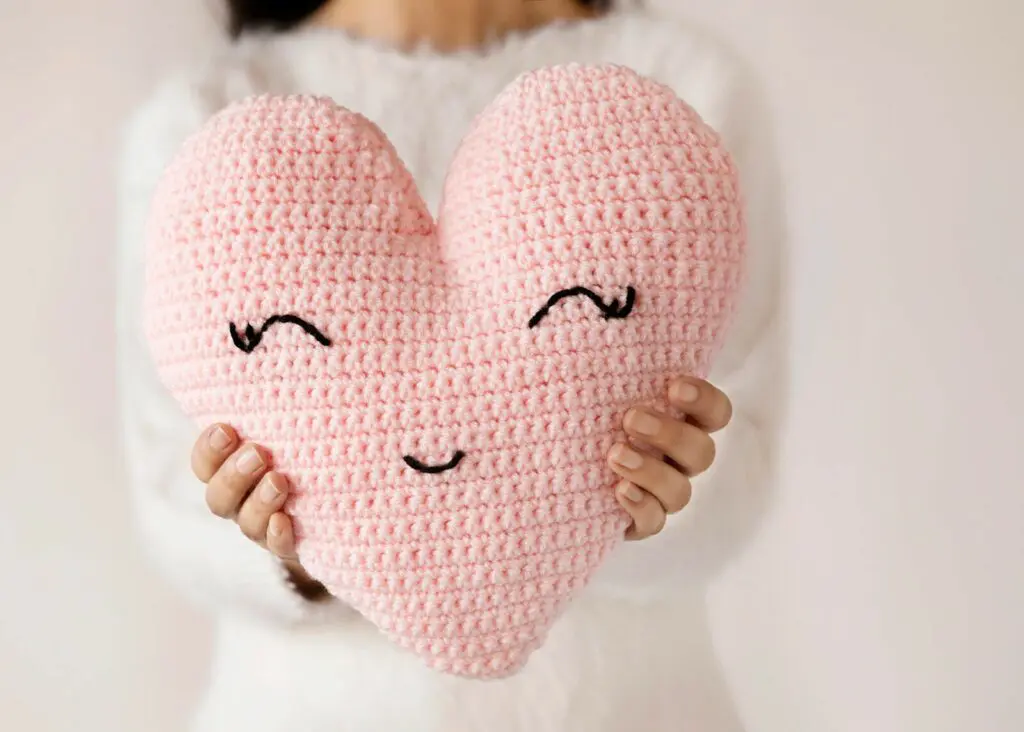 Alternatively, with a bit more time and skill you can also create an adorable crochet pillow with a cute little face. Choose your favourite shade or pink, red or even purple for the cutest little touch of Valentine's Day.
Heart Pom Poms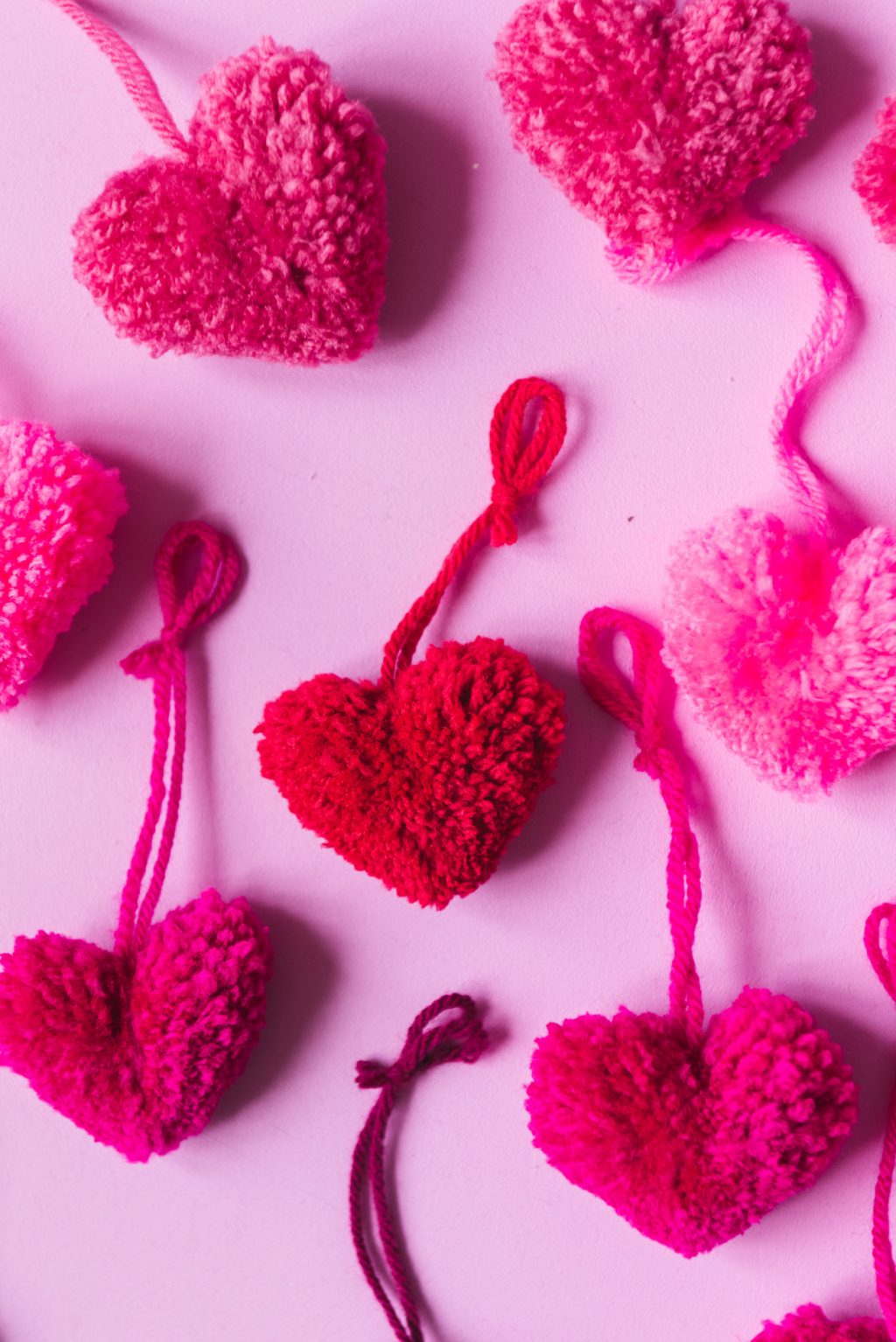 Over here at Wonder Forest, we love our pom poms for every occasion (even just regular decor)! Incorporate this easy craft into Valentine's Day by making these cute little heart pom poms that require minimal materials and money. You can also add these onto your Valentine's Day gifts or bouquet for that extra special touch.
Valentine's Day Home Decor Colours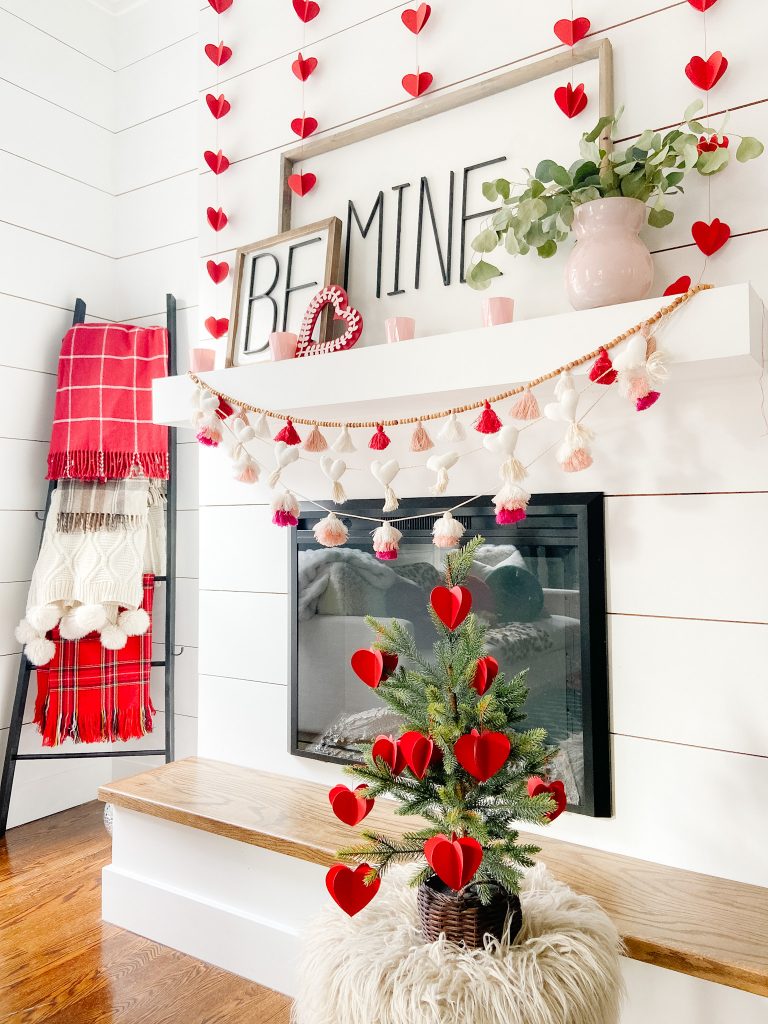 This beautiful display contains a number of DIY-able Valentine's Day ideas, but the one thing we want to point out is the use of red and white blankets! This is your opportunity to keep out those red and white textiles you may already have from Christmas to enhance your Valentine's Day themed decor.
Conversation Heart Bouquet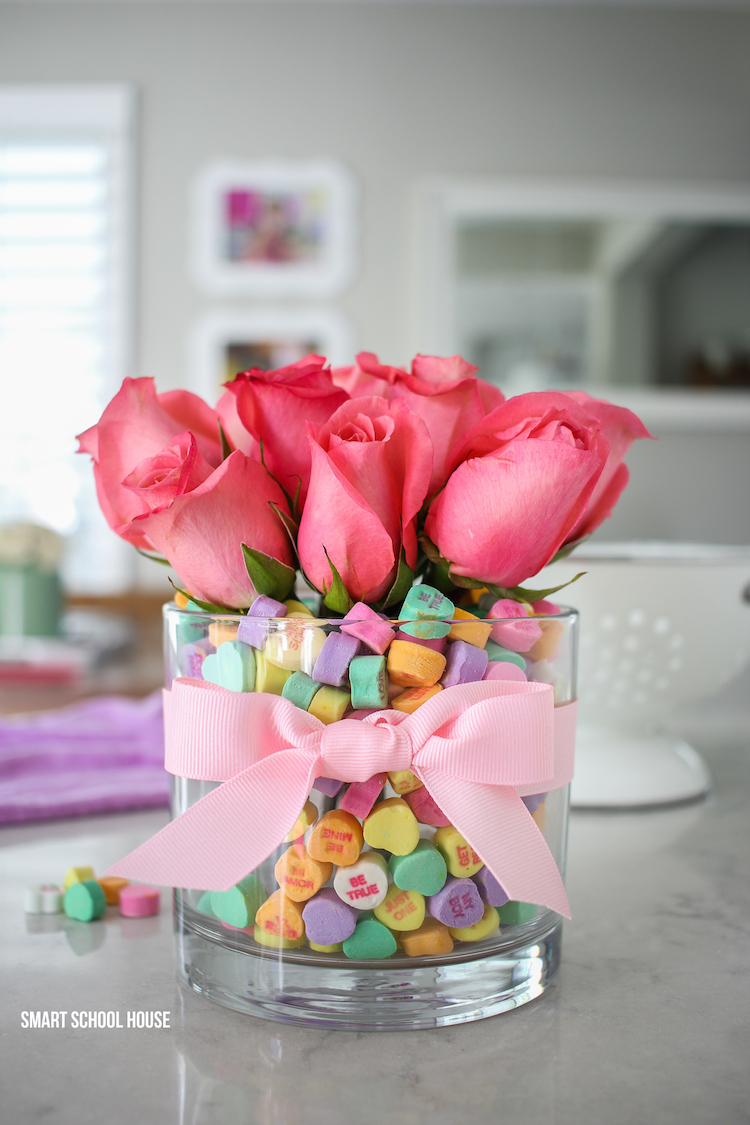 Who loves Valentine's Day candy!? All you need for this bright home decor idea is some packets of conversation hearts, a jar/vase and a few flowers! This is the perfect way to show a bit of love to yourself and treat yourself to a bouquet for Valentine's Day.
Heart Art Canvases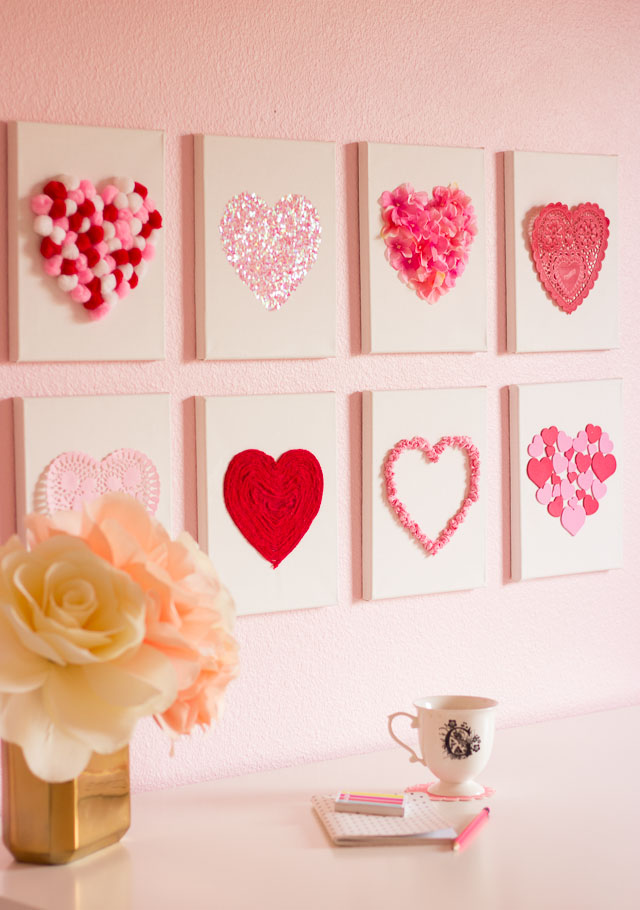 Head to the dollar store to pick up a set of small canvases and get ready to use your creative side! These heart canvases are super easy to create and you can be as imaginative as you want – incorporate pom poms, string, foam hearts, lace, glitter and more. These will instantly transform your space to feel like Valentine's Day!
Love Letter Garland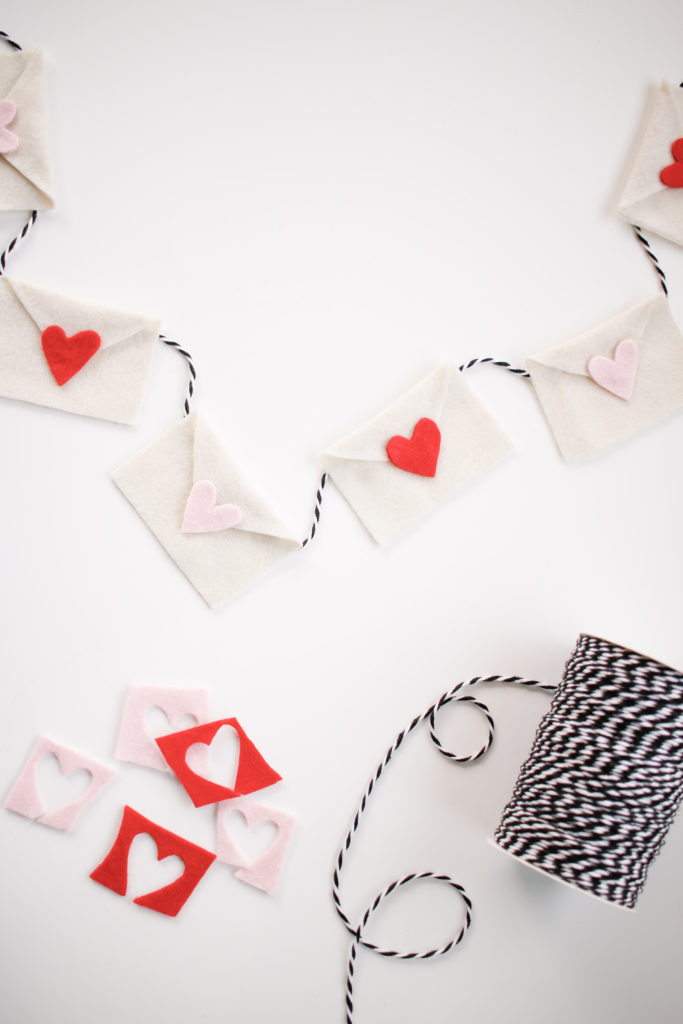 Pay homage to love letters with this eye-catching letter garland. It's easy to make and uses felt and string for a super affordable DIY project. Hang it across an entry way or on the mantel for a touch of Valentine's Day in your home.
DIY Heart Table Runner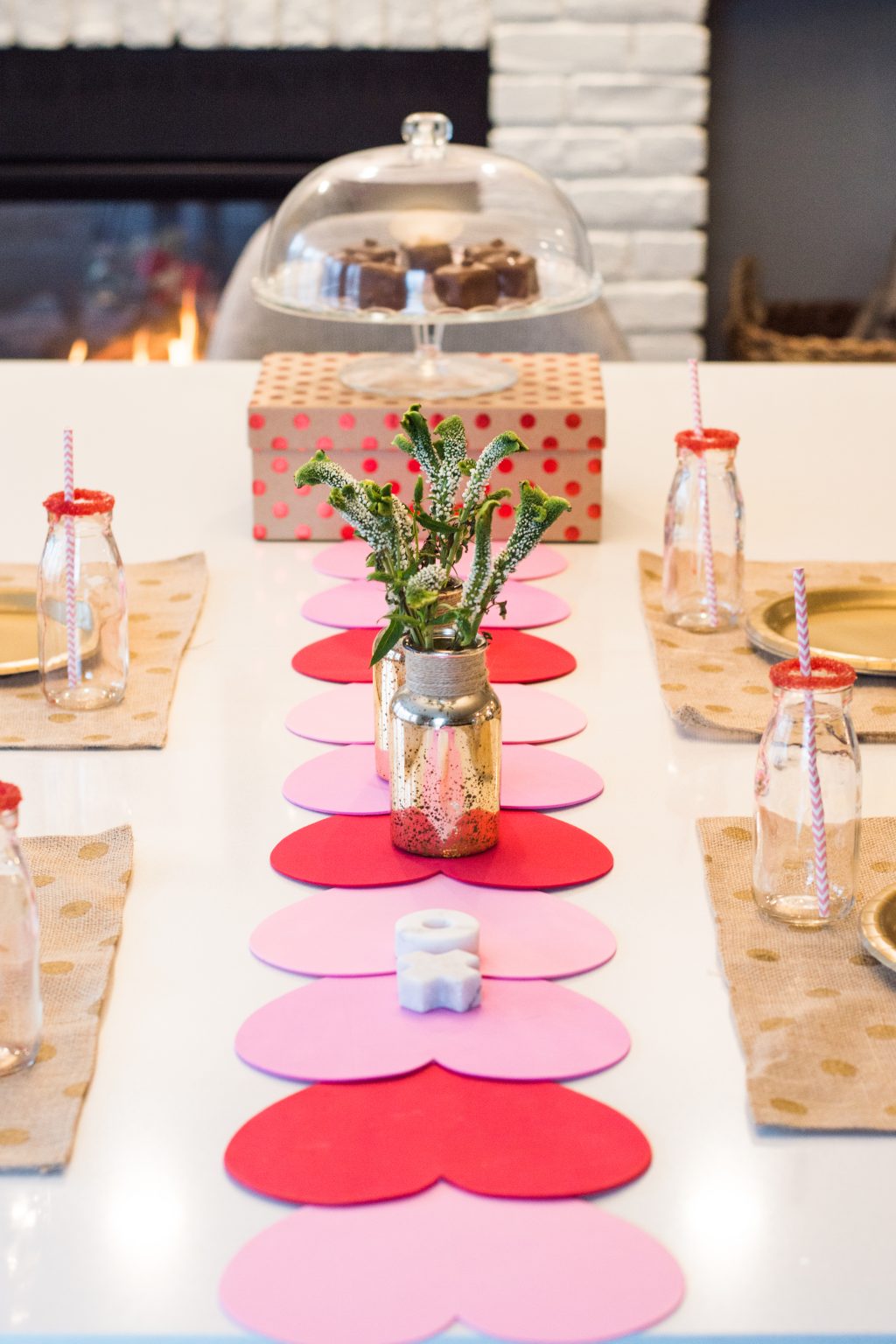 Hosting a Valentine's Day themed dinner party? Or maybe just a romantic dinner for two? This table runner is fun and affordable, using stacked hearts that you can whip up quickly.
Candy on Display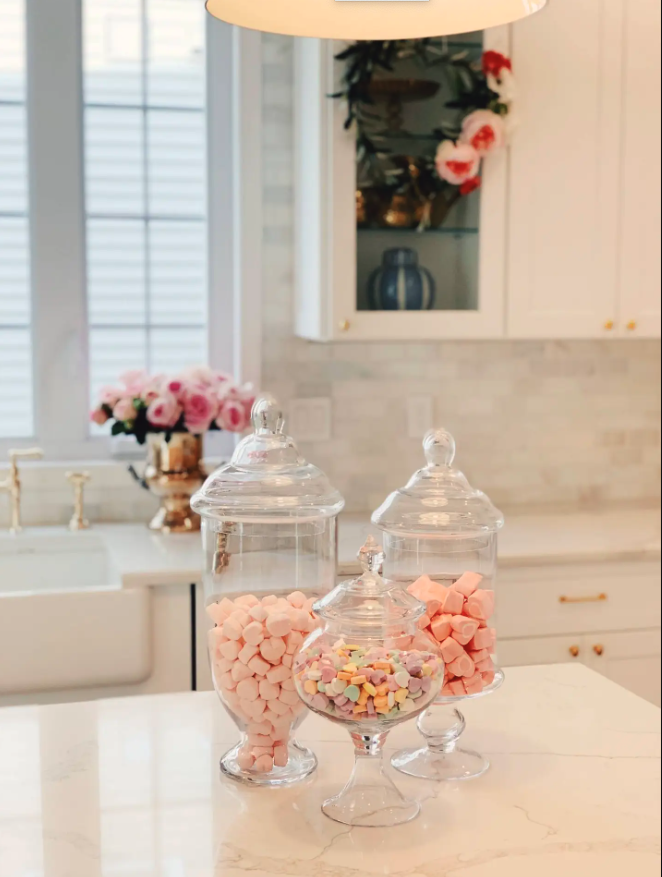 One of the easiest ways to bring a touch of Valentine's Day into your kitchen is by setting up a cute candy display! Head to Bulk Barn or the dollar store to pick up some seasonal candy and you have instant Valentine's Day decor ready to go.
PIN THIS: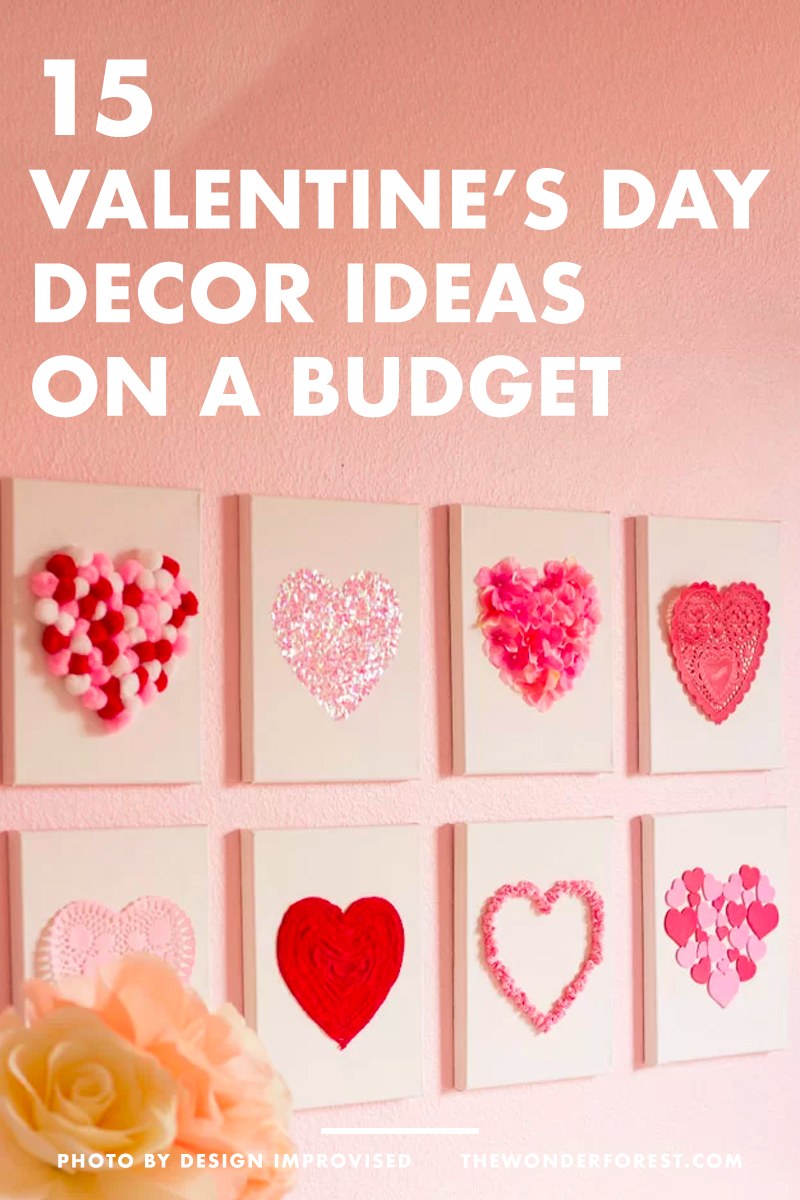 Last Updated on