It's getting closer and closer to the holidays and many of us are already thinking about decorating Christmas trees and pulling out all of our festive holiday decor.
What better way to add a little cheer to your home than to get into the Christmas spirit a little early?
Decorating for the holidays doesn't have to be expensive. In fact, we are all about celebrating Christmas on a budget and DIYing your heart out!
Here are 20 cheap and easy DIY holiday decor ideas to add to your lineup this year…
Christmas Card Tree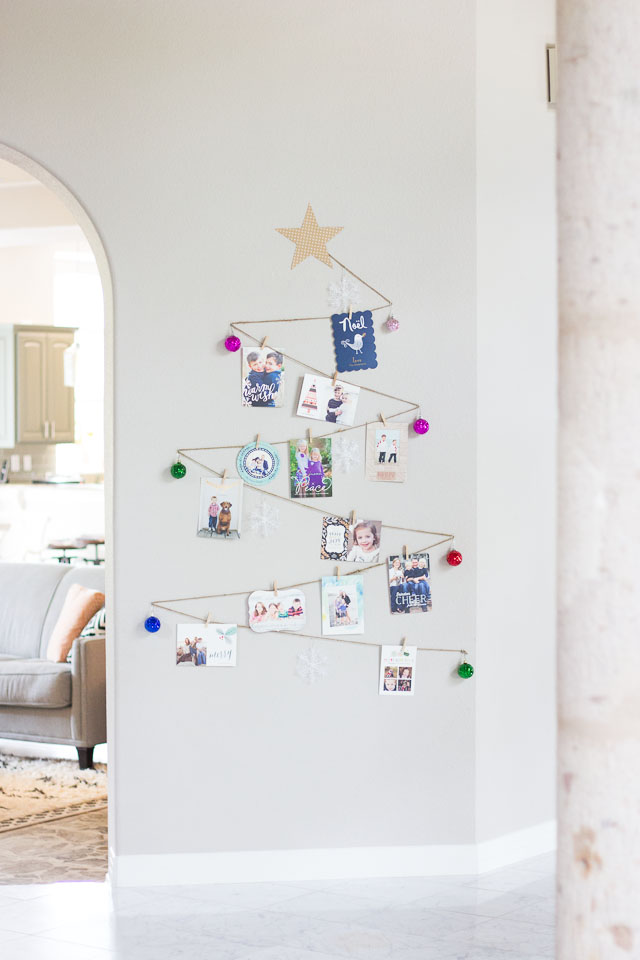 We'll start with an oldie but a goodie! The Christmas card tree! It's certainly cheap, easy and looks fantastic.
All you'll need is your Christmas cards from family and friends, some blue sticky tac, double sided tape or pins to keep them in place.
Ribbon Door
Make an entrance (quite literally!). As shown in the image above, all you need is two thick pieces of red ribbon. Simply position one smaller piece horizontally and a full-length piece vertically.
Also, a secret money saving tip; simply measure to the top of the door and discreetly secure the ribbon so you use half as much.
Homemade Christmas Wreath
As much as the ribbon looks great in the previous photograph, what really makes the entrance is the beautiful wreath. You'll be happy to know they look absolutely great and are also cheap and easy to make at home.
Dependent how creative you're feeling you can skip a step by buying a wreath ring from places such as Amazon for as little as £64p each in this pack of 5!
However, if you're interested in making your wreath from scratch, then any bendable sticks from your garden fixed into a ring shape will do the trick. You add whatever decorations you want after you have the base – we love the dried oranges on this beautiful wreath.
After you have your ring, bought or made, buy some flexible wiring then gather together the plants and leaves you'd like to wrap around your wreath.
Gather them into bundles and start to attach using the wiring until the ring is full! This YouTube video in incredibly helpful for a step by step run through!
Ribbon Wrapped Pillows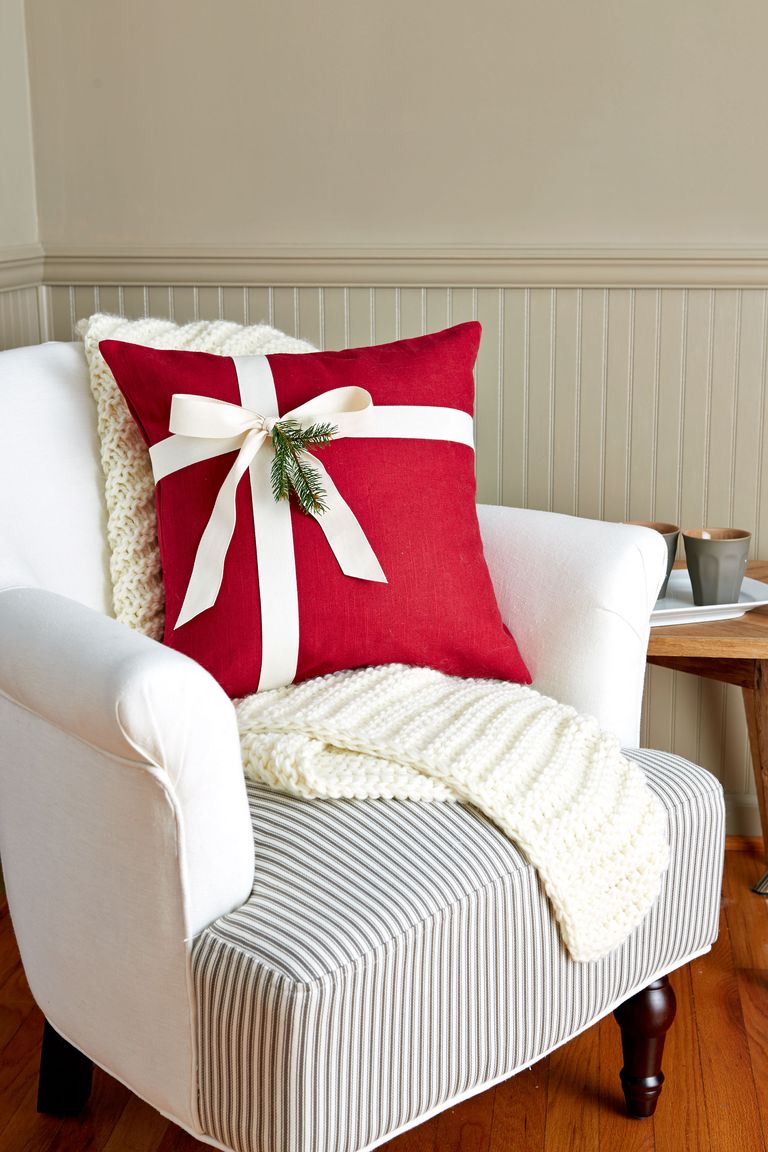 All you need is a pillow and some ribbon in any colour of your choice. In the same manner as you tied your ribbon around your front door, you can do this to a pillow!
This is an easy way to add some holiday cheer to your existing decor.
Handmade Crackers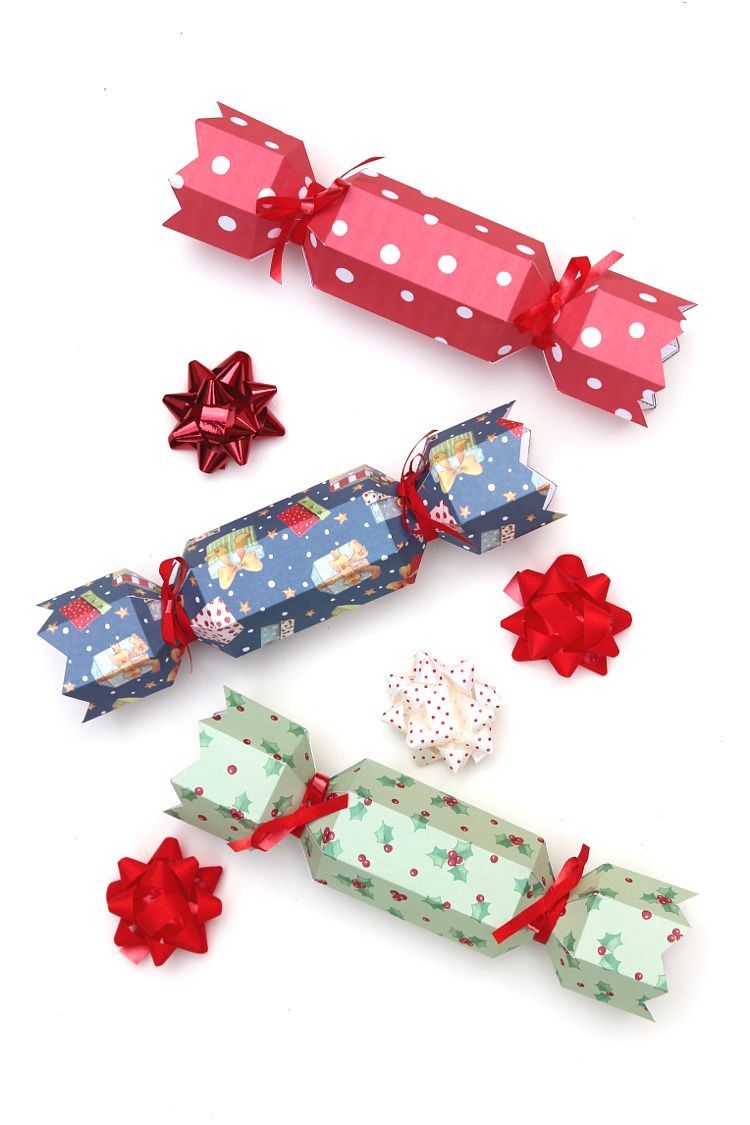 Not only are handmade crackers cheap and easy to create, they also save on your household waste!
Simply place a prize or small present inside a cardboard toilet roll, wrap fabric or tissue paper around, making sure you leave spare material at the ends.
Then tie the ends with ribbon or string. To make things extra special, you could write your own jokes for the inside too!
Don't have toilet roll? You can download this paper template from Gathering Beauty.
Stamped Wrapping Paper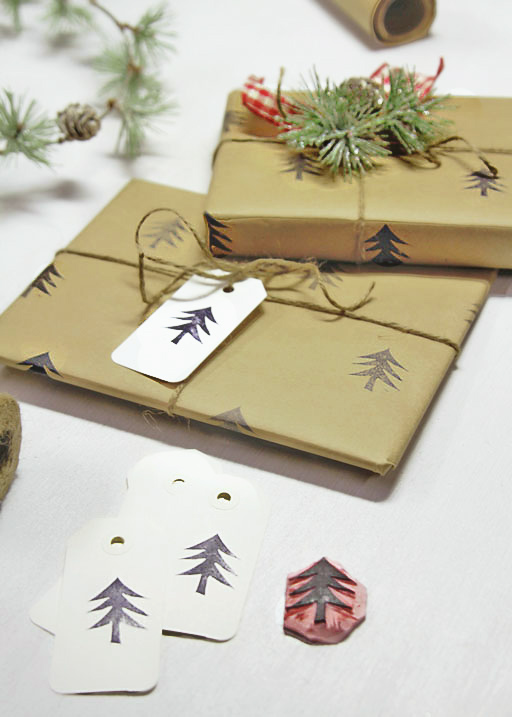 I'm not 100% sure this counts as a decoration, but I have to say I do this every year and as well as saving money it's also a fun Christmassy activity!
On Amazon, you can buy 25m's of brown paper for less than £8. Then all it takes is a potato, or a stamp (go even further with a homemade stamp), and some ink to create the cutest DIY wrapping paper.
Handmade Christmas Cards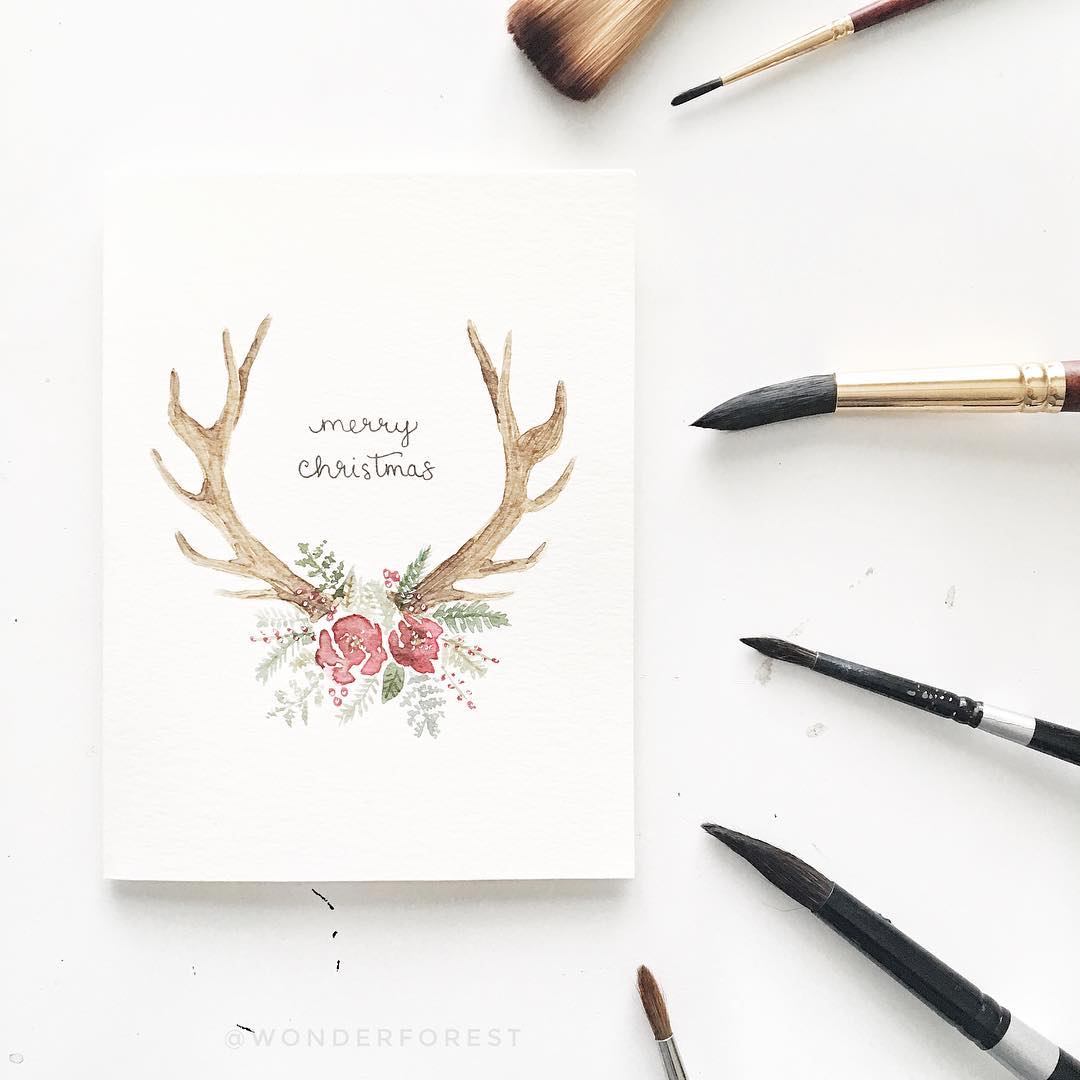 While on the subject of wrapping paper, I have to mention homemade cards. Both of these homemade items really do add your personal touch to Christmas and while you're stamping your brown paper, you can use the same stamps for Christmas cards.
Head over to the Wonder Forest YouTube channel for TONS of beautiful watercolour card ideas and tutorials.
Candy Cane Garlands
You can buy a pack of candy canes for only a couple of pounds from any local supermarket. If you can resist the temptation to eat them, then also buy some string!
Candy cane garlands can either be for your Christmas tree or to hang around the house, they look lovely and the best part? You can eat them afterwards!
Paper Snowflakes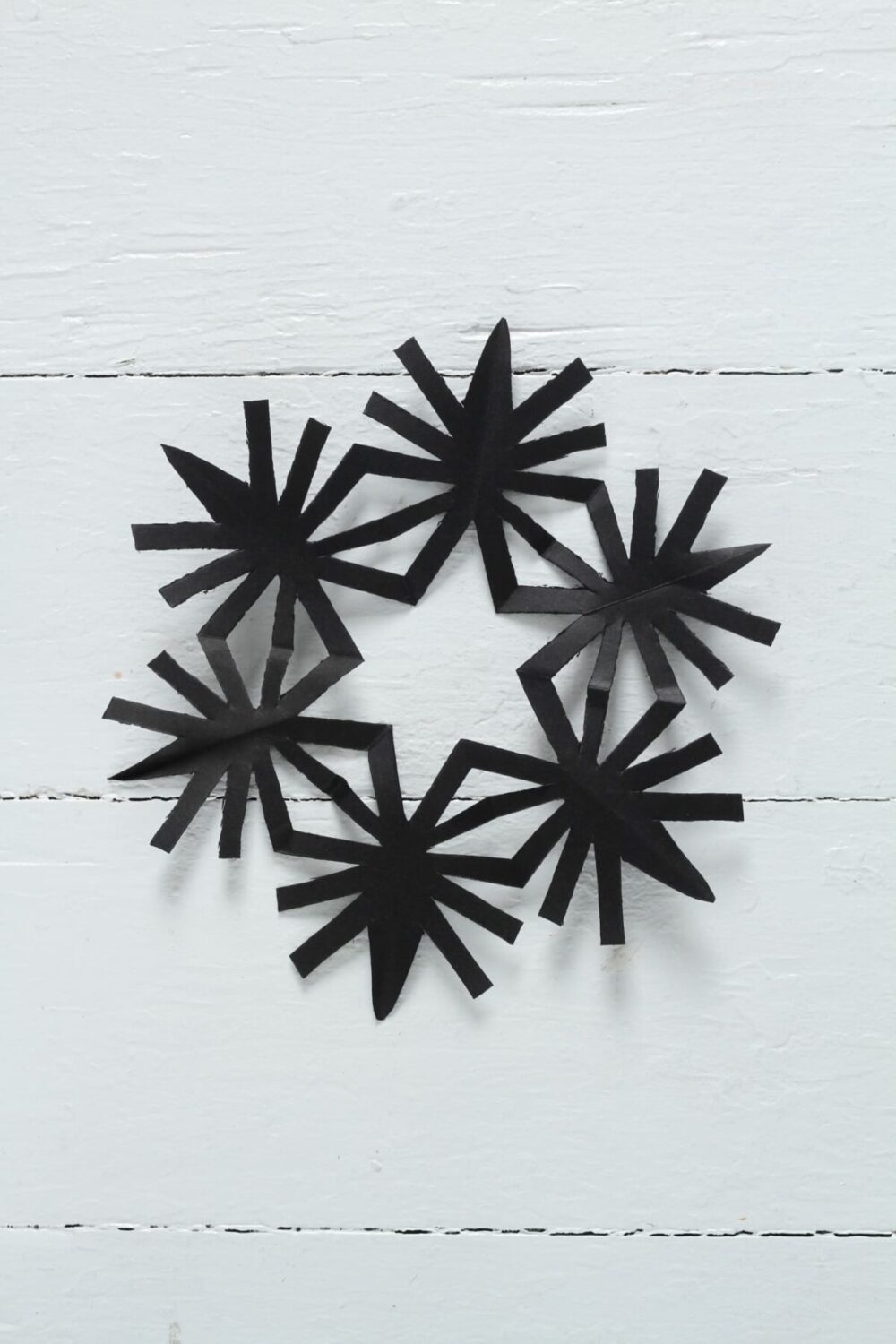 Some people like to go simple and sweet, so it was difficult not to mention paper snowflakes! They don't have to be simple; you can get as creative as you'd like with a variety of complex shapes.
Not only that, adding some string is a lovely alternative to sticking them to a window.
Rustic Snowflakes
Snowflake decorations don't have to be the classic paper snowflakes — these DIY snowflakes are also very simple but look a little more rustic. All you need is some sticks from the garden, some string and some super glue to stick them into place.
Frosty Pinecone Ornaments
Pinecones are everywhere this time of year and they're a lovely Christmassy item you can find in parks and on the streets for free!
Whether you want to paint them or leave them natural, they can make great ornaments or table decorations. Try this DIY for fabulous frosty pinecones!
3D Felt Christmas Trees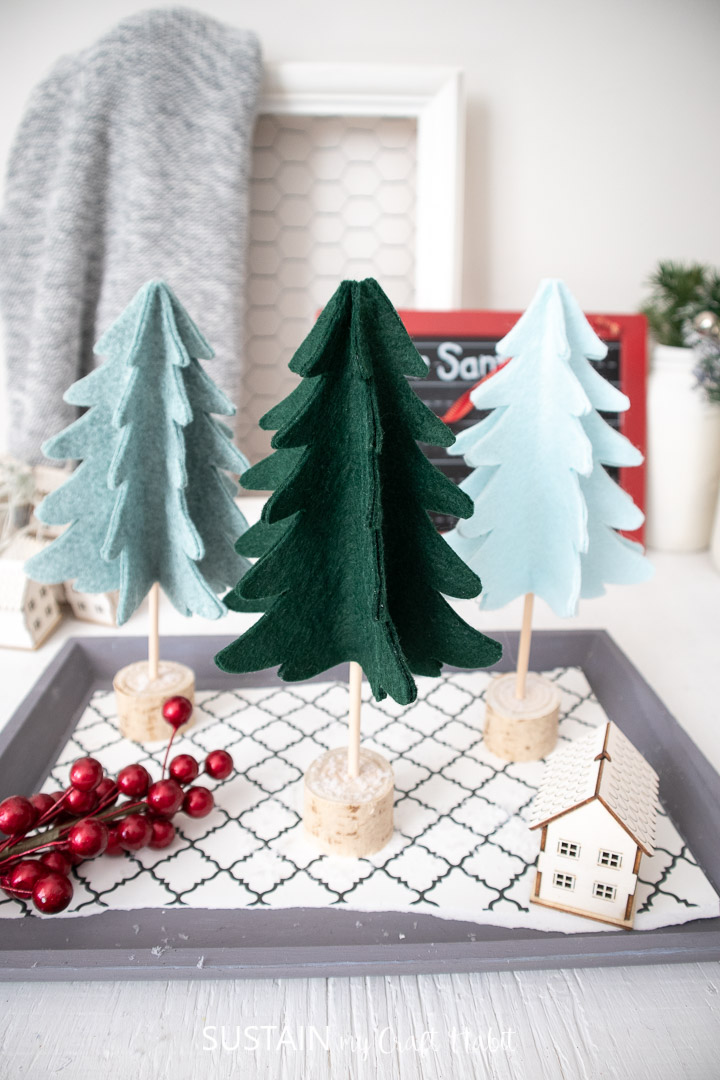 Another crafty one, but also a very easy one! Print out the template or go freehand and cut out some felt Christmas trees that can be assembled as a 3D tree for your table centrepiece.
Felt DIY Mitten Ornament
If you're feeling even more creative, then you can always create felt ornaments as well! Cut mitten shapes, fill them with cotton wool and stitch them together. They're simple and have that lovely homemade feel.
Balloon Baubles
Create a Christmas banner by transforming some balloons into baubles with only a piece of string and some silver card. Click here for an incredible tutorial!
Sweets Jar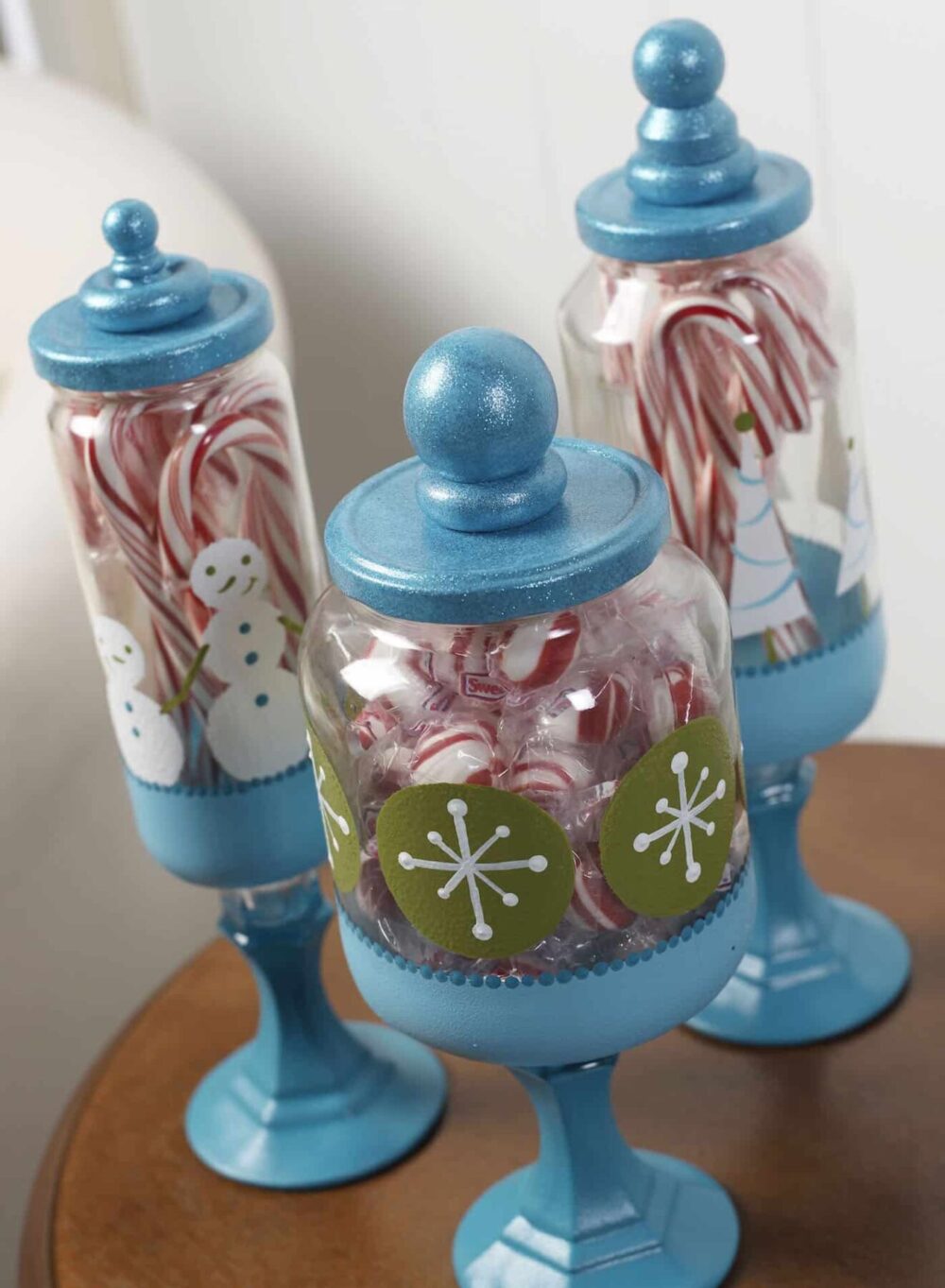 As much of a temptation as it may be, green, red and silver wrapped sweets and chocolate can be a great way to liven up any room in the house.
You can put them in jars, glasses or anything transparent but try not to eat them all before Christmas Day!
String Christmas Tree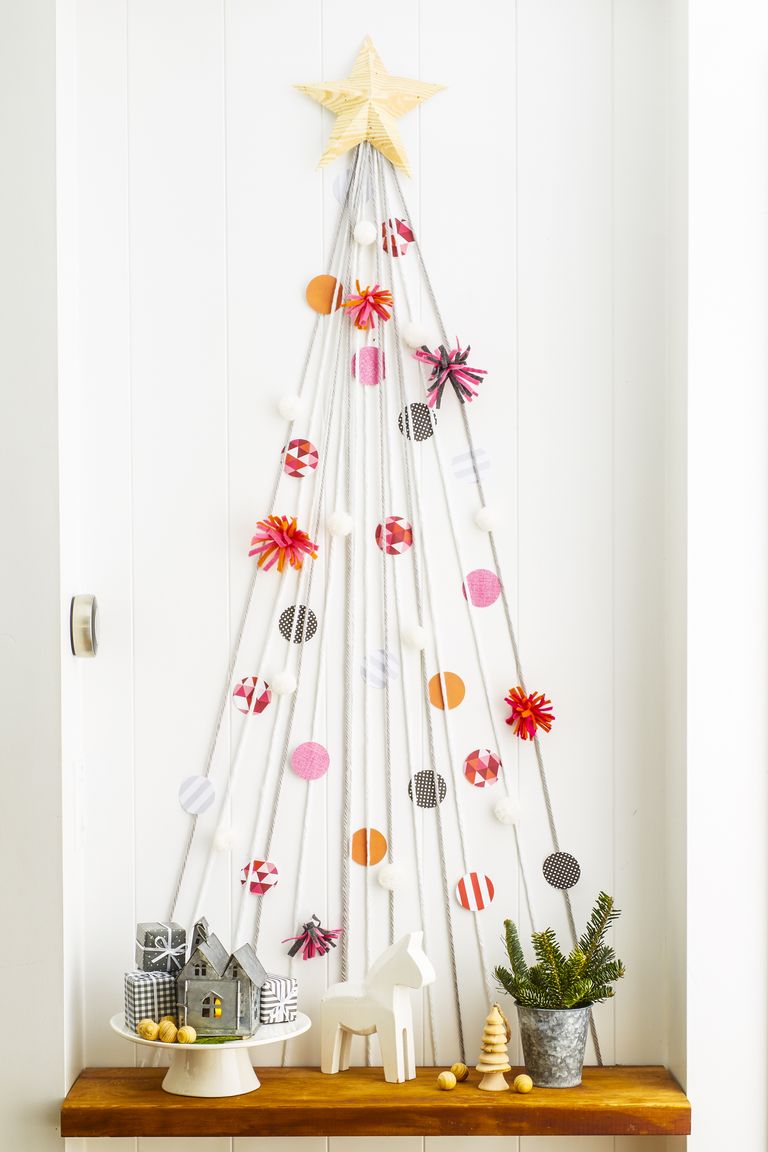 So simple but so effective and one of my personal favourites every year! All you need is some string and some colourful paper. You can always create your own patterns too with some coloured felt tip pens.
Christmas Window Drawings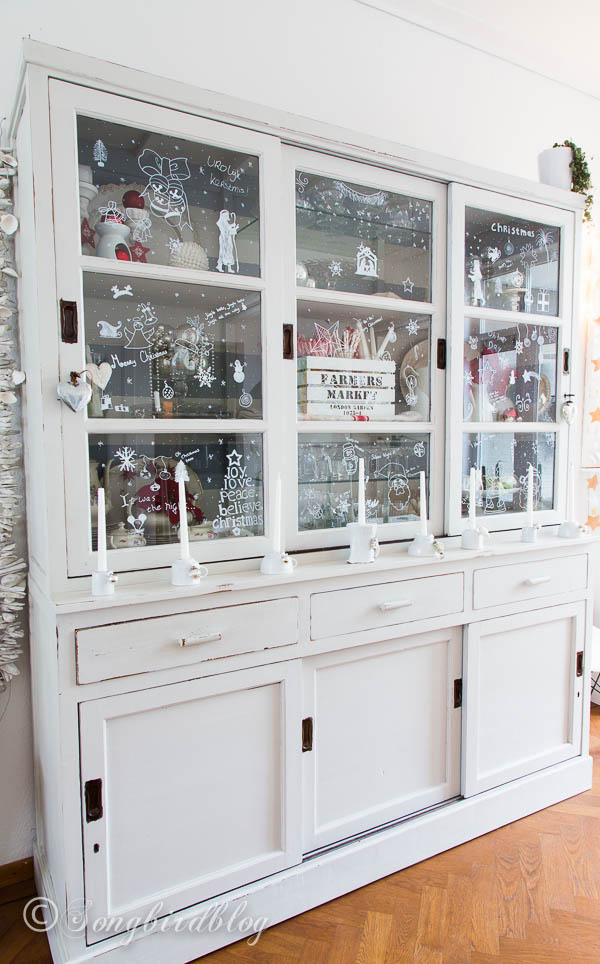 If you thought the string Christmas Trees were simple, then this is SIMPLE! However, it's also so cute and Christmassy. All you need is a white liquid paint pen or a liquid chalk pen and to get inspired to start drawing.
Pompom Tree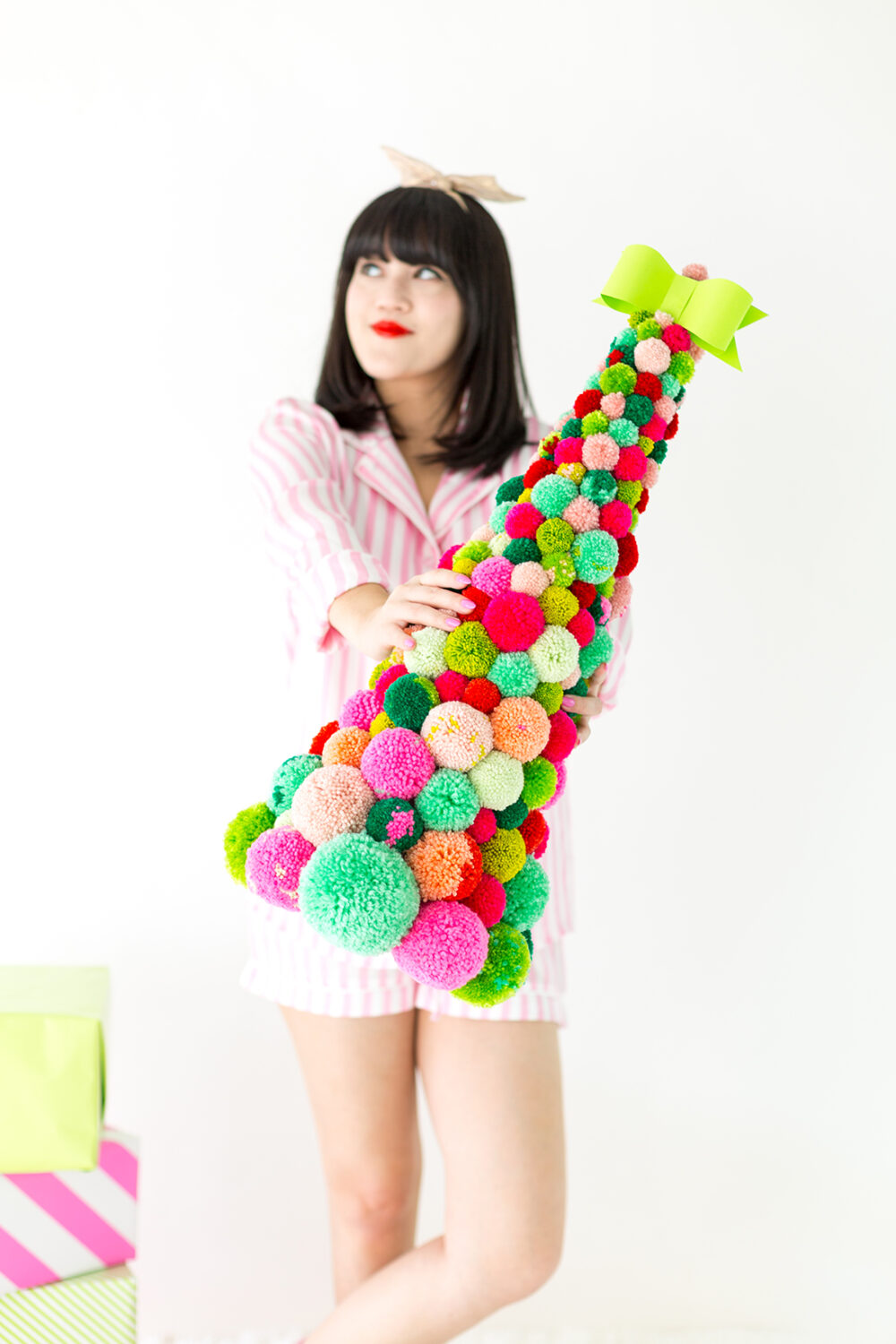 A perfect fit for a desk, table or as a small ornament. All you'll need is some cardboard and a lot of pompoms, it's pretty self-explanatory but if you'd like to follow a tutorial, then just click here!
Upgrade Old Baubles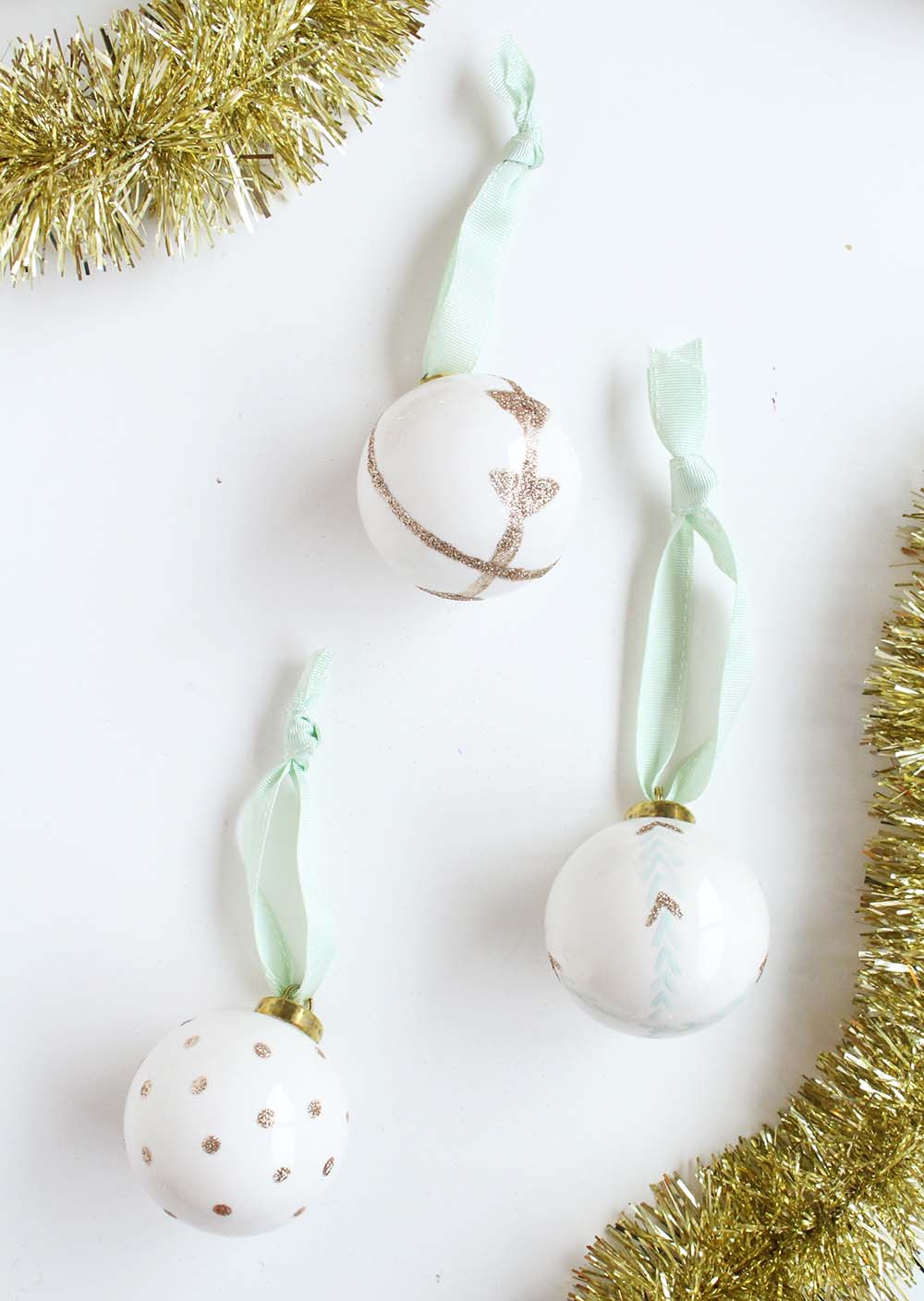 We all like a change every once in a while, and upcycling or painting ornaments is the new in thing! Also, if anything, getting creative with your ornaments only make them more sentimental.
All you'll need is some old baubles, paint, mod podge and a paint brush or sponge!
Cinnamon Stick Candle Holders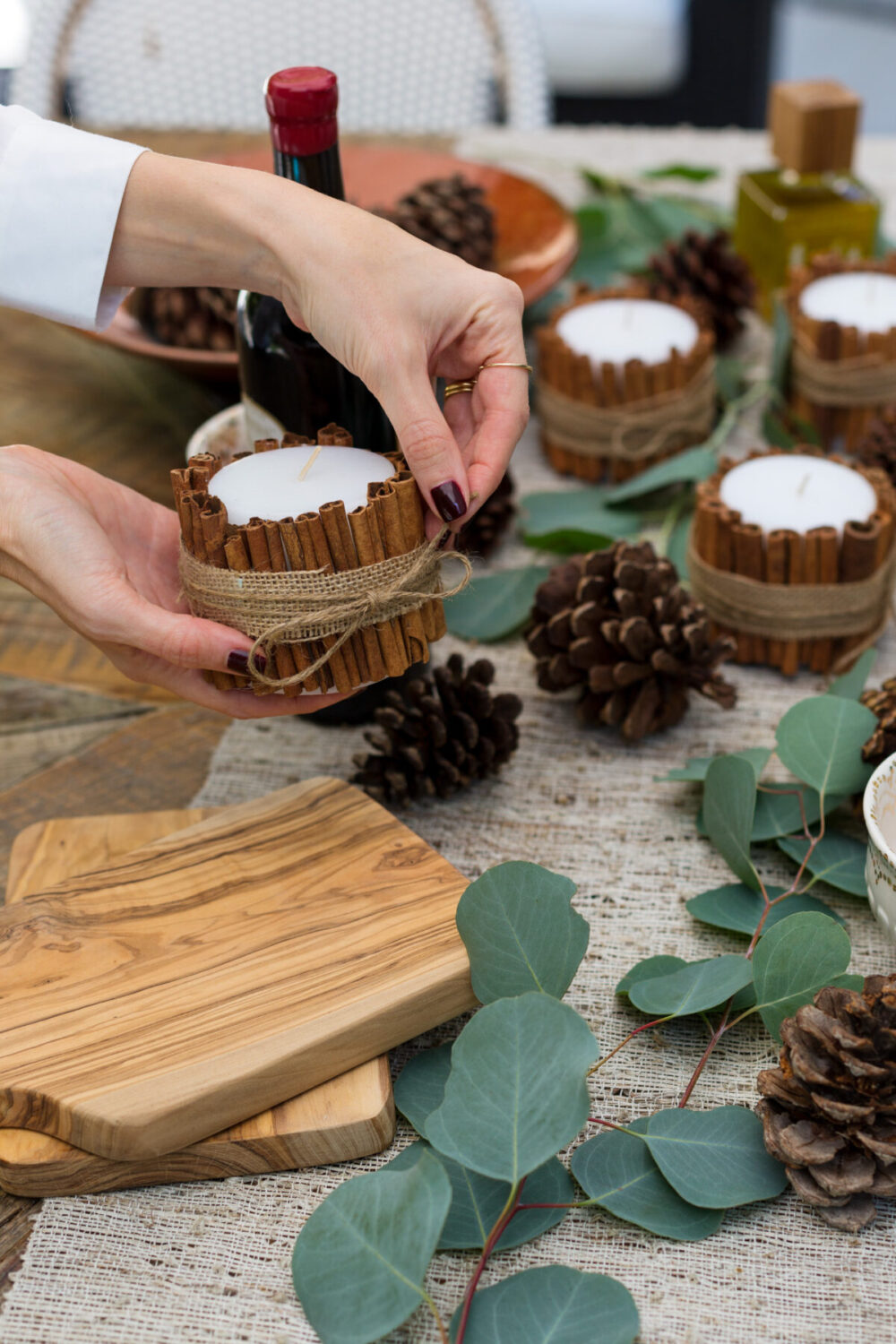 Last but not least; everyone loves a bit of cinnamon at Christmas. Upgrade your candles with some Christmas spirit and use some ribbon to tie cinnamon sticks around your candles.
They look great and think outside the box too, lots of other household items can also be upgraded with some cinnamon and some ribbon.
PIN IT!
Last Updated on