Figuring out how to bring traffic to your blog can be tricky. Not only do you have to come up with great content, but you also have to promote your blog like crazy and spend more time marketing than actual writing.
Learning how to utilize the best social media platforms that take the least amount of time is key in your blogging success.
That's why Pinterest is a great resource for bloggers, and there are ways of only having to use it for less than an hour a week. Talk about time-management!
Pinterest allows you to grow your following and increase traffic to your site by doing some pretty simple things that you could even automate. Here are some quick and easy tips on how to start getting traffic from Pinterest:
Switch to a Pinterest Business Account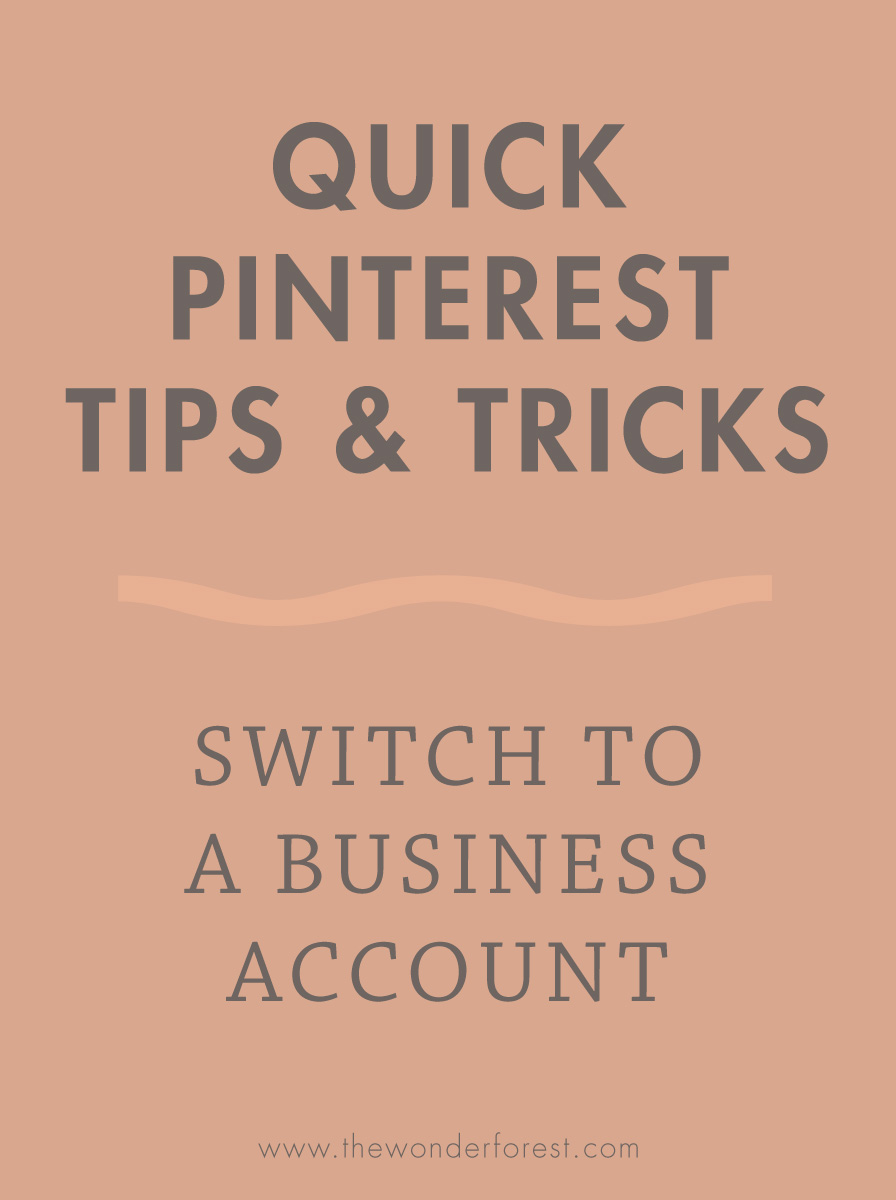 It's really easy to do, and it's free! Just go into your settings on your account and click "switch to business account." This is similar to Instagram's business account.
Once you switch over, you will be able to access the analytics of your account. This is where you can see what posts of yours are popular and which ones are getting re-pinned the most.
Having a business account for your blog is important because it's a great way to understand your readers.
You can analyze what times they pin during the day, what pins are really popular with them, and which ones aren't. By studying the data, you can use this tool to refine your blog and focus on your target audience.
Start Joining Group Boards Within Your Niche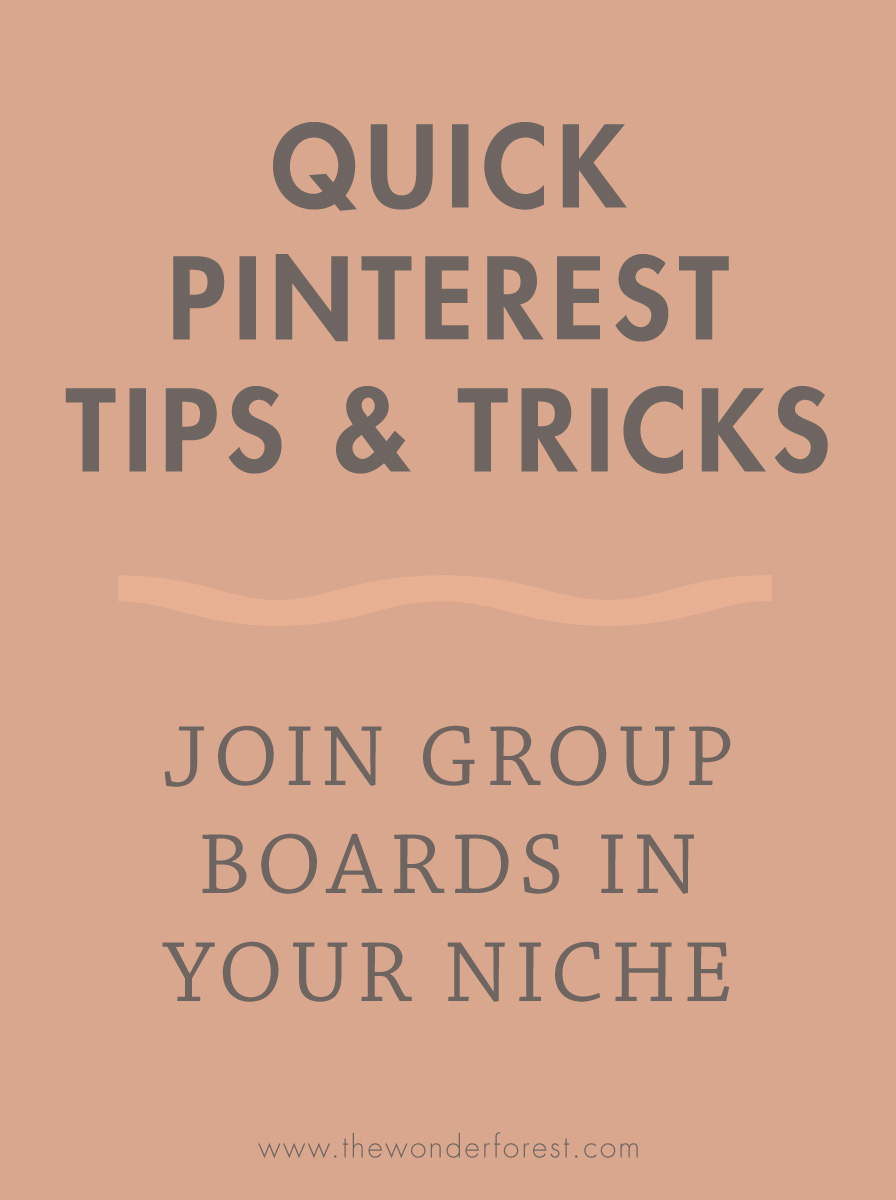 When you search something in Pinterest, there is a button near the top of the page that says 'boards'. That's where you find the group boards. Search for a topic in your niche and start posting your blogs to those boards.
Group boards on Pinterest are great because you can request to join groups that already have a few thousand followers. Once you are accepted, you can post your pins from your blog and everyone in the group will see your pins.
In a way, it's like a Pinterest hack – you get access to someone else's board with a lot of followers who already have interest in your specific niche.
Side note: Some group boards are trickier to get into than others, and if you don't hear anything or get don't get accepted, don't give up! It happens, but once you do get into a group with a large following, you will have so much more potential for traffic growth.
Utilize Pinterest's SEO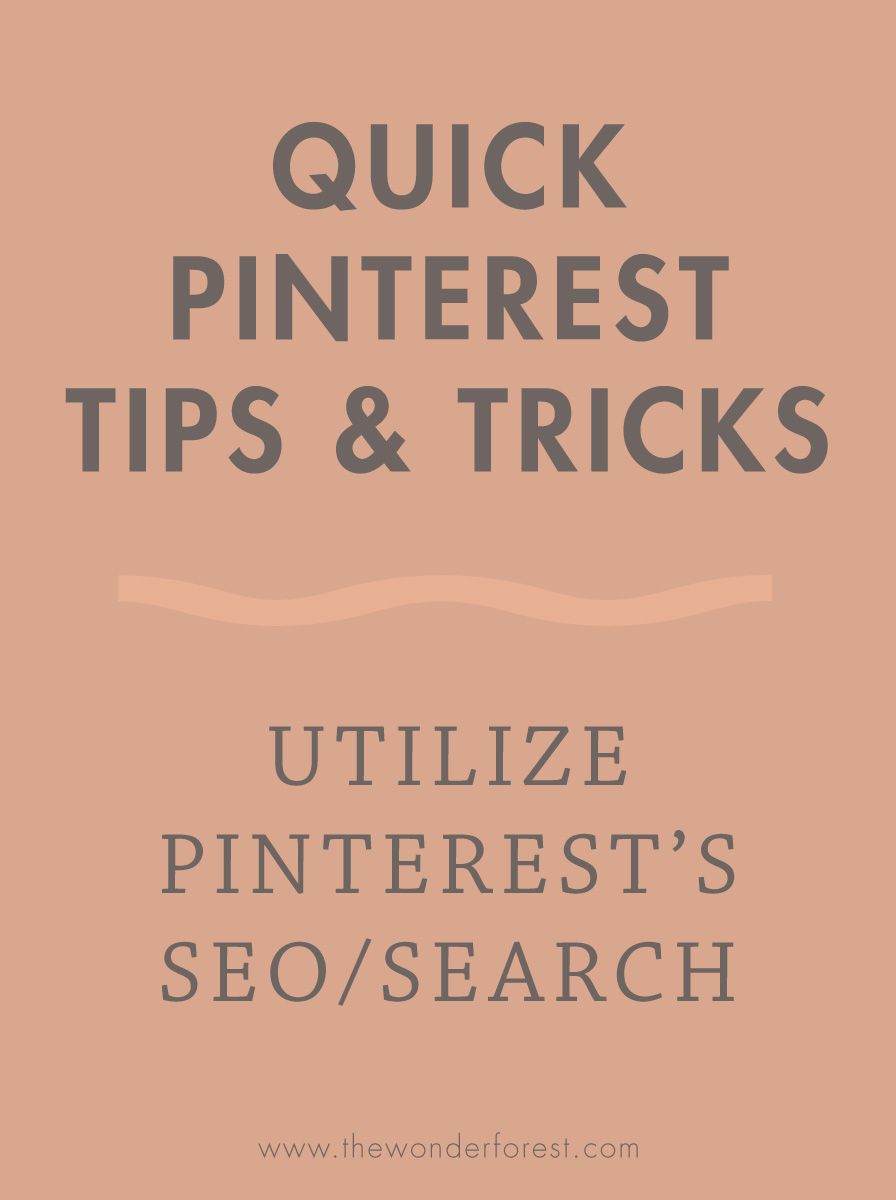 It may surprise you (as it did for me) that Pinterest is much more than just a place to look for pretty photos and recipes – it's actually a search engine too! 
Because of this, you don't want to forget to add keywords to your photos and in your profile where you describe what type of blog you have. All of those things definitely matter to Pinterest's search engine.
Pinterest notices good Pinners too, and if you pin every day and nurture your growing account, Pinterest will start placing your posts up higher on the search engine. Imagine if one of your blog posts were the first to pop up when someone searched in your niche?
Tools for maximizing your Pinterest growth:
Use Boardbooster. It costs a small fee, but it's an automation system set up specifically for Pinterest. It automatically pins for you every day, and that helps increase your followers quickly.
Use Picmonkey for creating quality Pinterest-style photos. There are templates in there that you can use as a base. Then you can add your photos and change the fonts and colors to match your brand.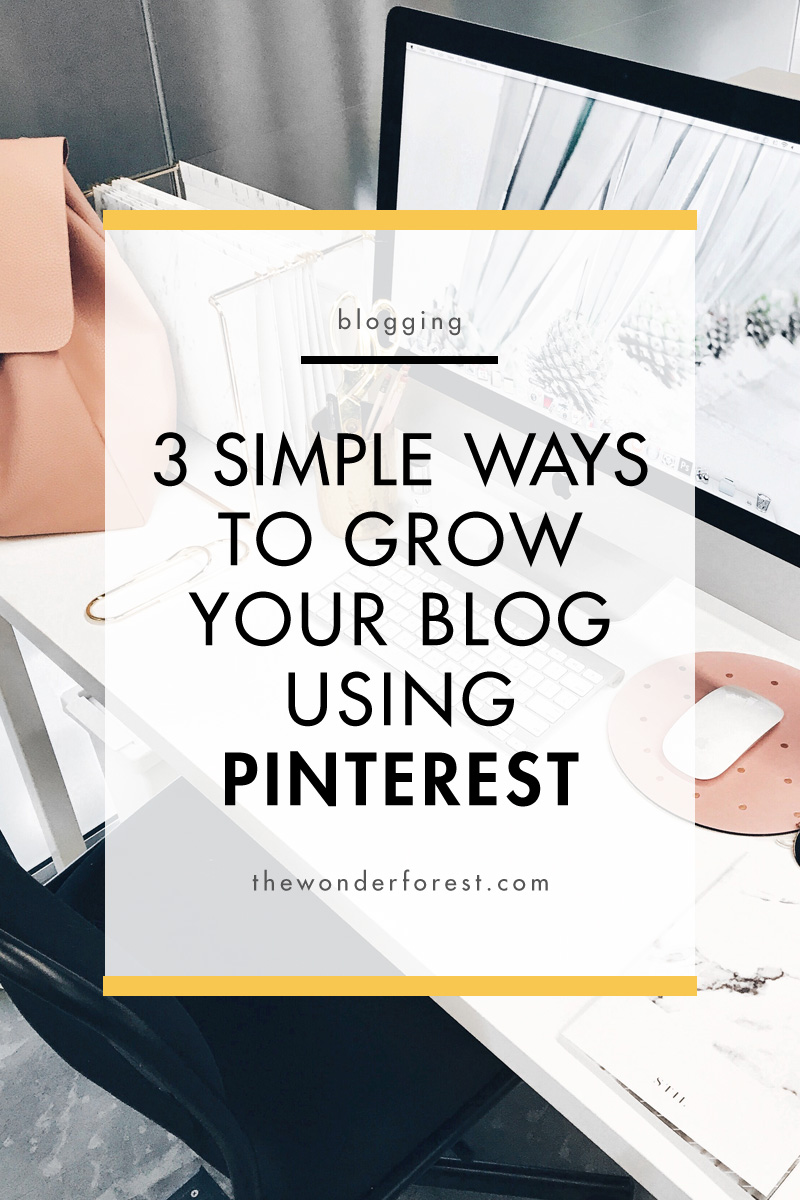 Last Updated on