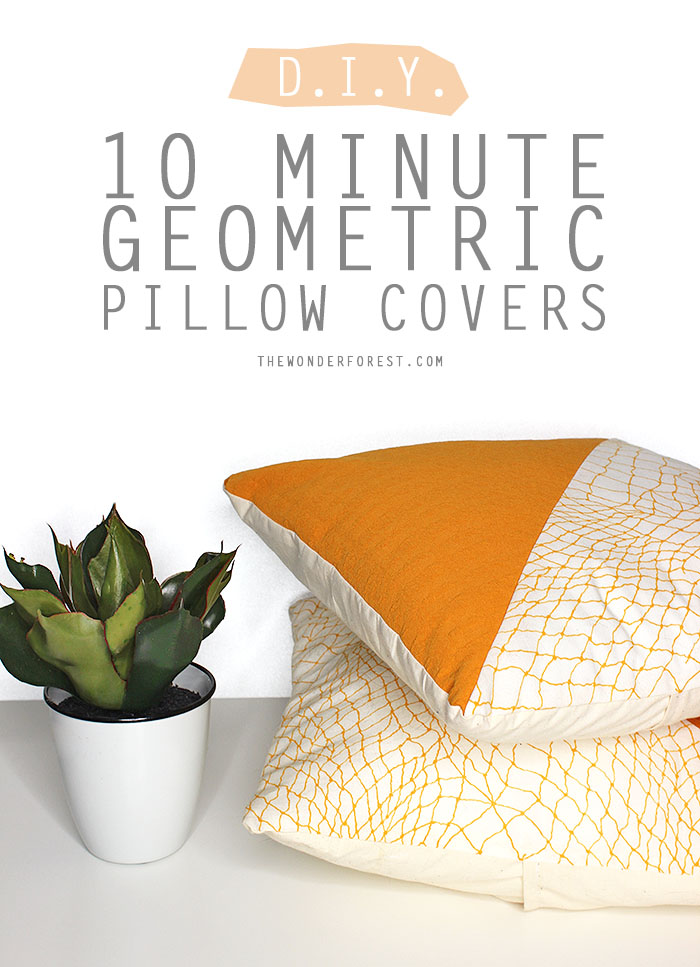 A long time ago, I shared my go-to method for creating new pillow covers. This time around, I'm taking it up a notch and showing you how to create this simple geometric design. If you need to spice up your decor, pillows can make a world of difference. Sometimes you don't want to dish out $50-$60 on brand new pillows, and this alternative is the next best thing. It's cheap, fast, and makes a huge impact!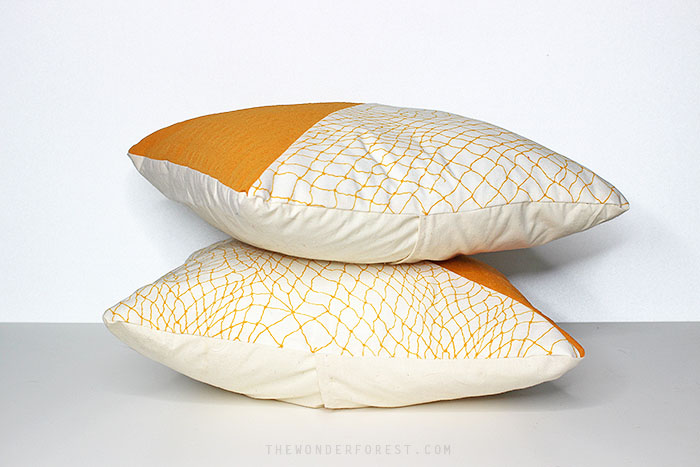 If you're not skilled at sewing, don't stress. This project is literally so easy. You don't even need a sewing machine if you don't have one… you can use a needle and thread instead. This is a great project for beginners as well and should help you feel a little more confident with making your own creations.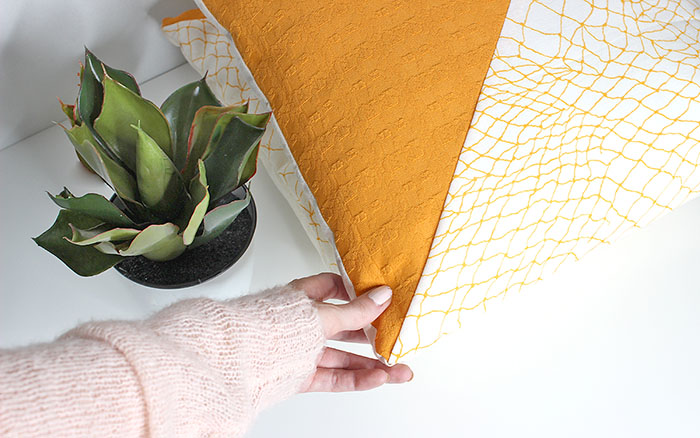 Ready to try it? There is always room for a new pillow, so grab some fabric and follow along! Click play below or click here to view on YouTube and give it a big ol' thumbs up if you want to see more projects like this.
I get my pillow forms from Walmart usually. They only cost about $5 here. You can also recover an existing pillow!
I hope you guys liked this video tutorial. I'm having fun doing them and would love your thoughts!
Last Updated on