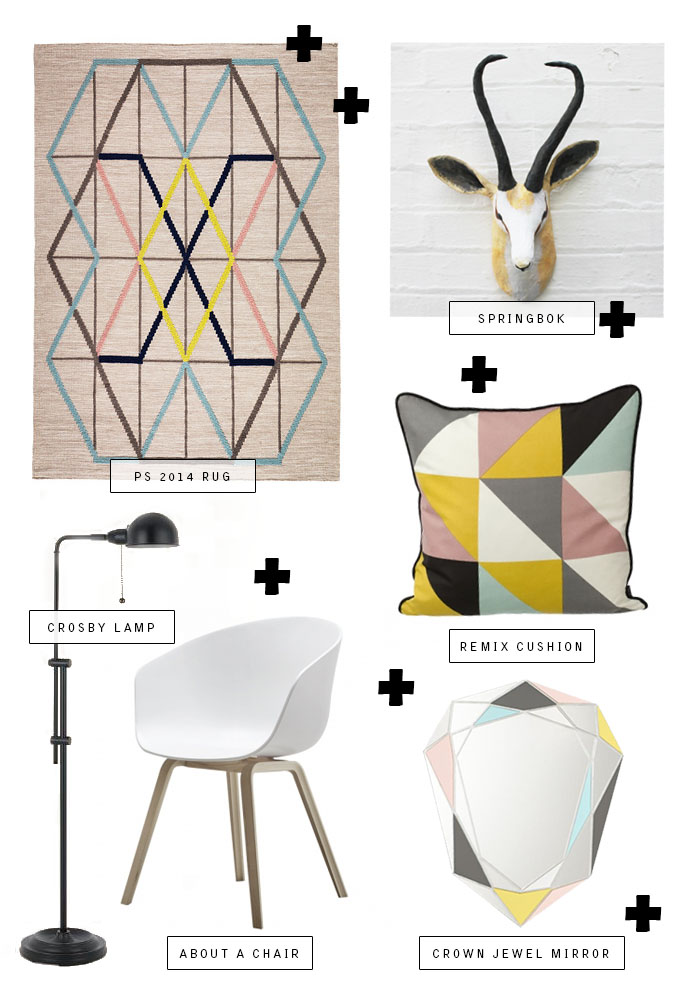 I've been really big on bright and clean home decor lately. Scandinavian design in particular has found a huge place in my heart. The style focuses on being pure with slightly understated elements and lots of light!  Floor to ceiling white rooms with pops of colour from the 60's era, just like the items I pulled above. There's just something so refreshing about a clutter free minimal design, isn't there?

Pink, blue and yellow with black and white must be popular this Spring because I managed to easily find three items from completely different places with the exact same colour scheme and geometric design. I wouldn't have thought to combine those colours myself, but seeing them together makes me love the look so much and I can totally see this becoming a trend.
Are you a fan of the minimal style, or do you like your rooms to feel lived-in?
Shop this post:
Last Updated on