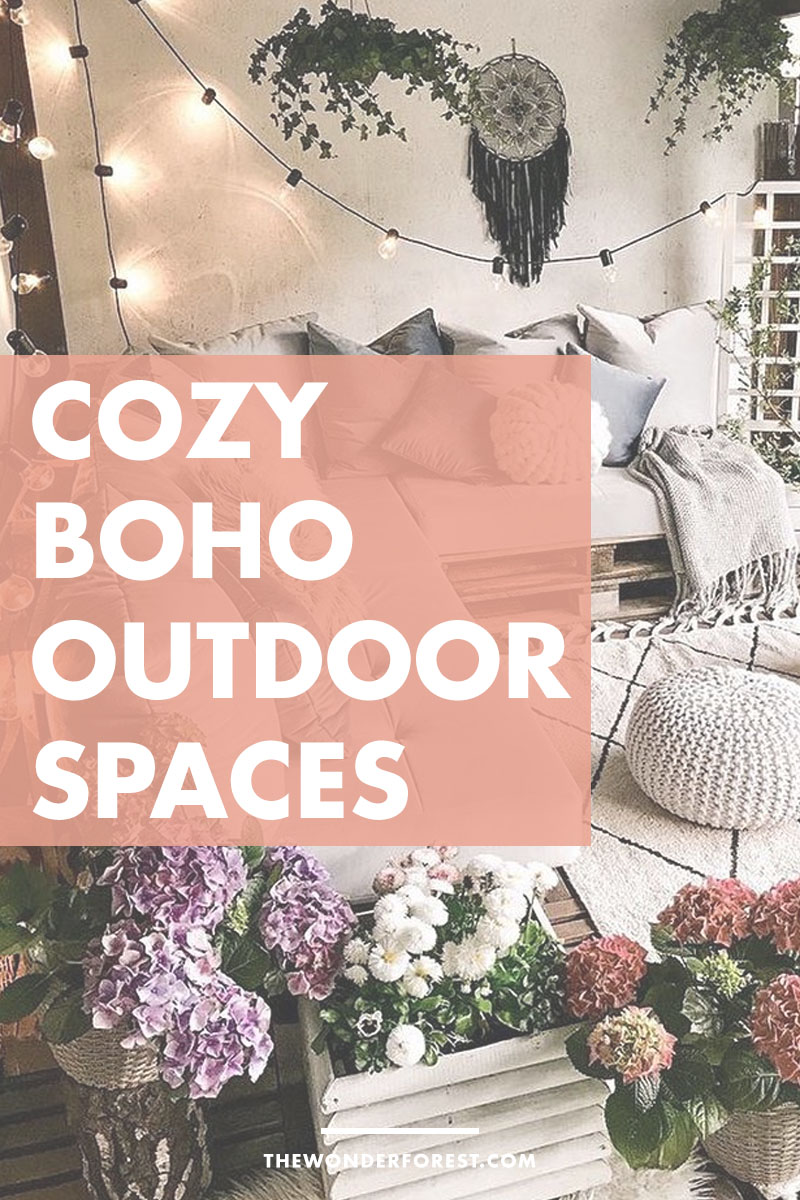 With the warmer weather upon us, there is nothing like taking some time to relax and enjoy the company of others in a super cozy outdoor space designed to reflect your personality.
Fabulous lighting combined with comfortable seating, a monochrome or minimal colour palette, and natural textures can transform any space into a backyard oasis if done right!
Here are a few super cozy outdoor spaces that have definitely done it right!
Lanterns Light Up the Night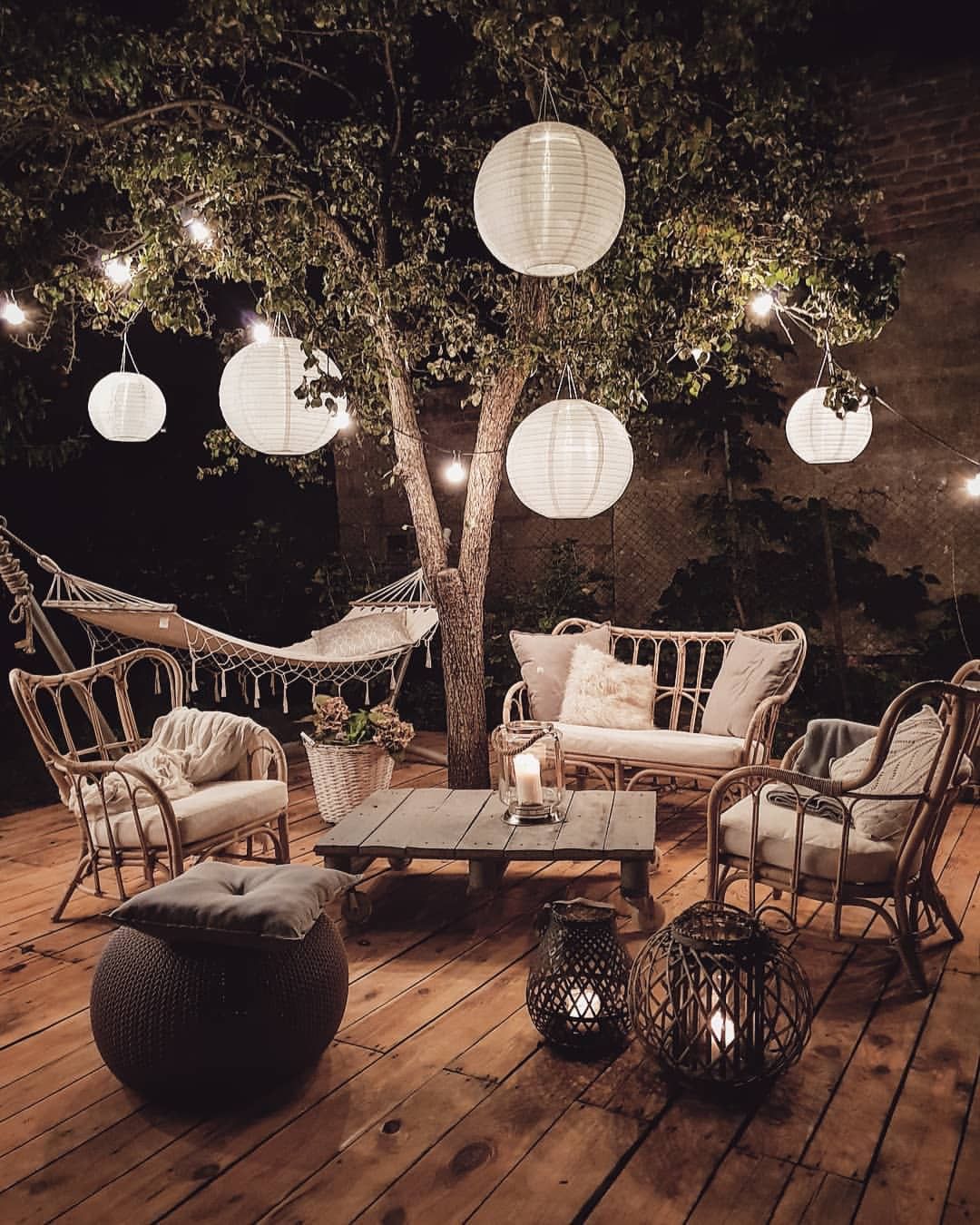 How magical does this backyard area look? The hanging paper lanterns paired with string lights makes for such a fantastic entertaining area.
Wicker seating with comfy neutral cushions keep things light and bright while a perfectly placed hammock won't have anyone missing out on the conversation.
Entertaining Under The Stars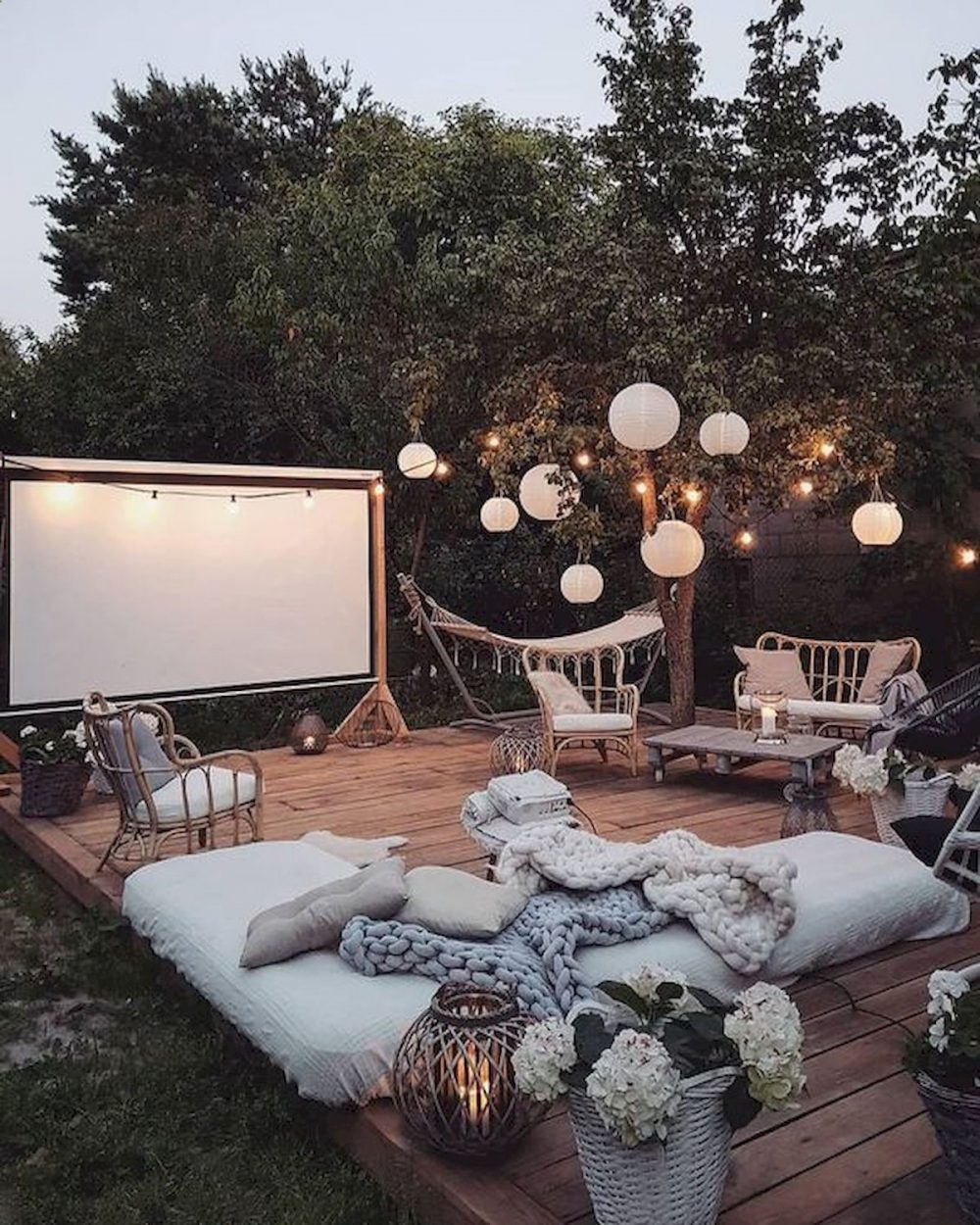 Source: Unknown (Pinterest)
This same space was designed complete with a huge movie screen for outdoor viewing. The separate seating areas allow for both conversation and watch time.
I can't get enough of the bamboo furniture and natural creamy textiles.
Small But Cozy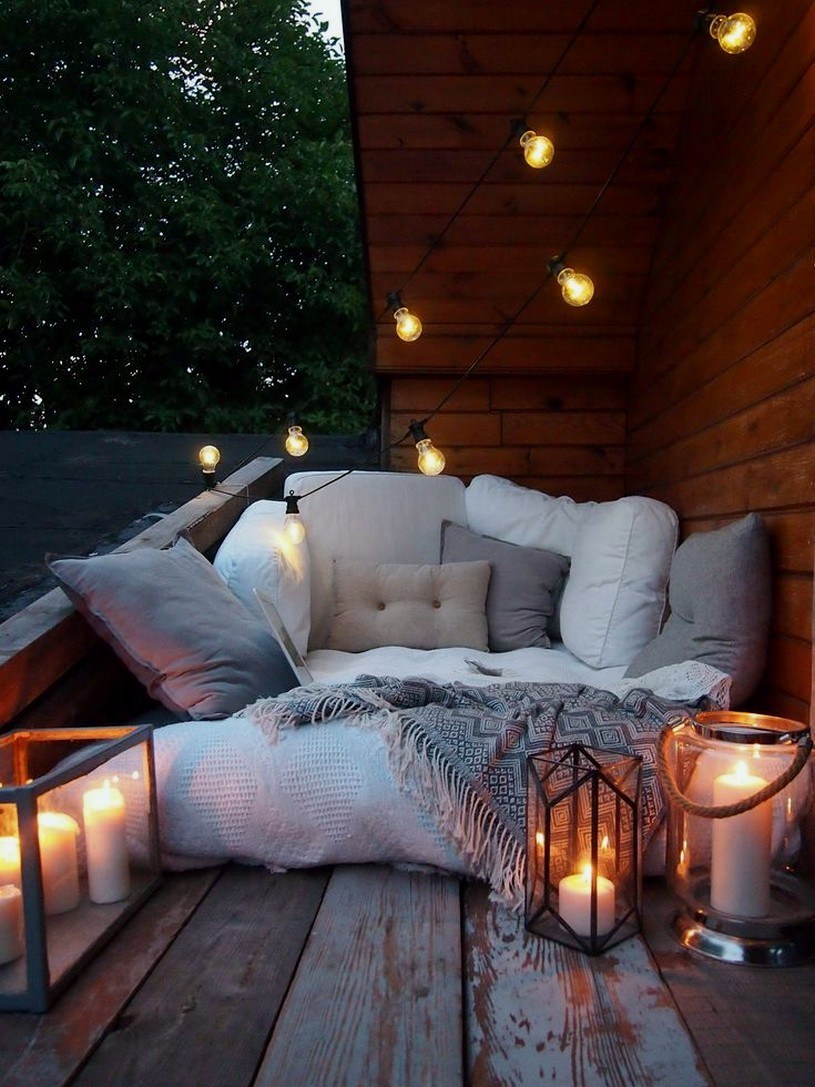 A cozy little corner is all you need to relax on warm summer nights. This space was built out of a variety of different pillows and super comfy linens. This hits all the marks for the cozy lagom home decor trend.
Add some string lights and VOILA! The perfect little relaxation area.
Light It Up
This space is pulled together with the use of tiny paper lantern lighting which flows from the garden to the seating area.
A carpet helps make the space feel more like an extended living area than an outdoor patio, and I'm living for it!
Perfect Pallets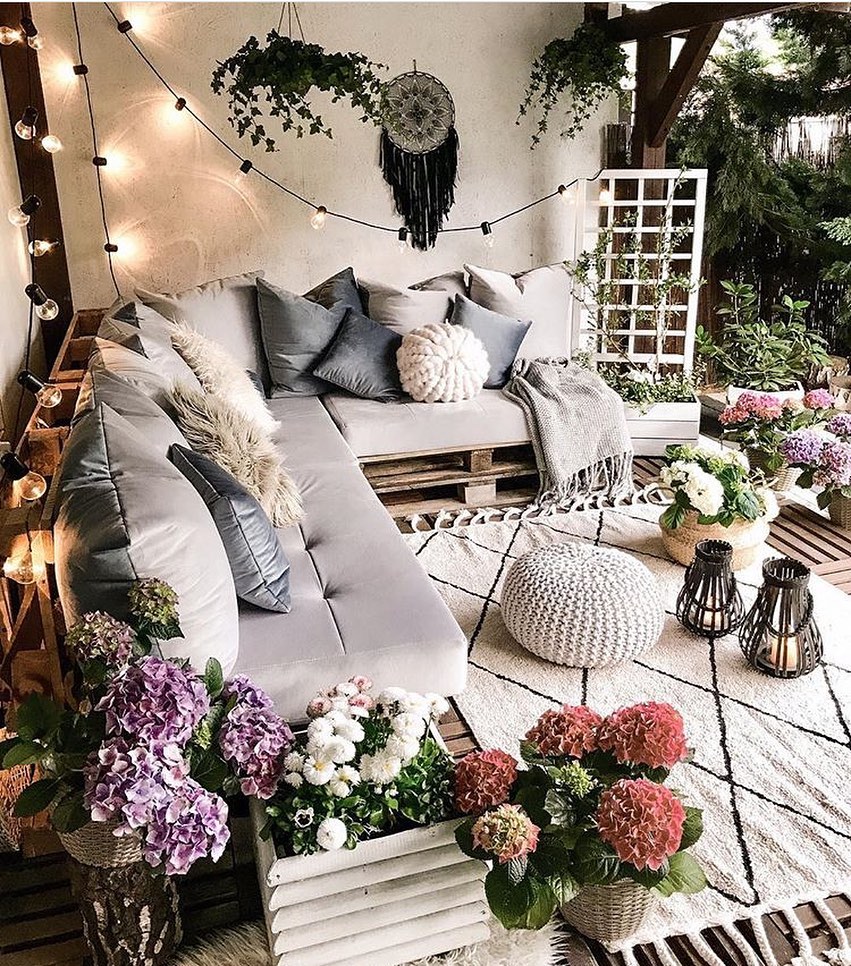 A collection of wood pallets were used to create this outdoor sofa which adds a totally rustic feel to the space.
Pots of flowers help to make the area feel a bit more like a garden and tons of pillows in neutral shades give it that boho vibe.
A Place To Rest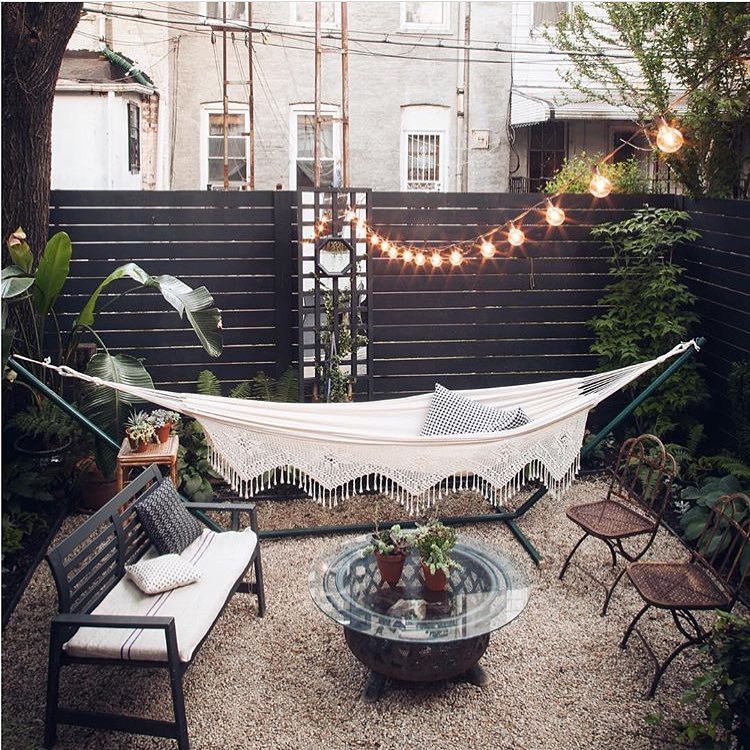 Got a small space? A hammock could be your new favourite accessory. Simple seating works in this small stone-filled garden area and the string lights make it feel so cozy.
Sitting On Clouds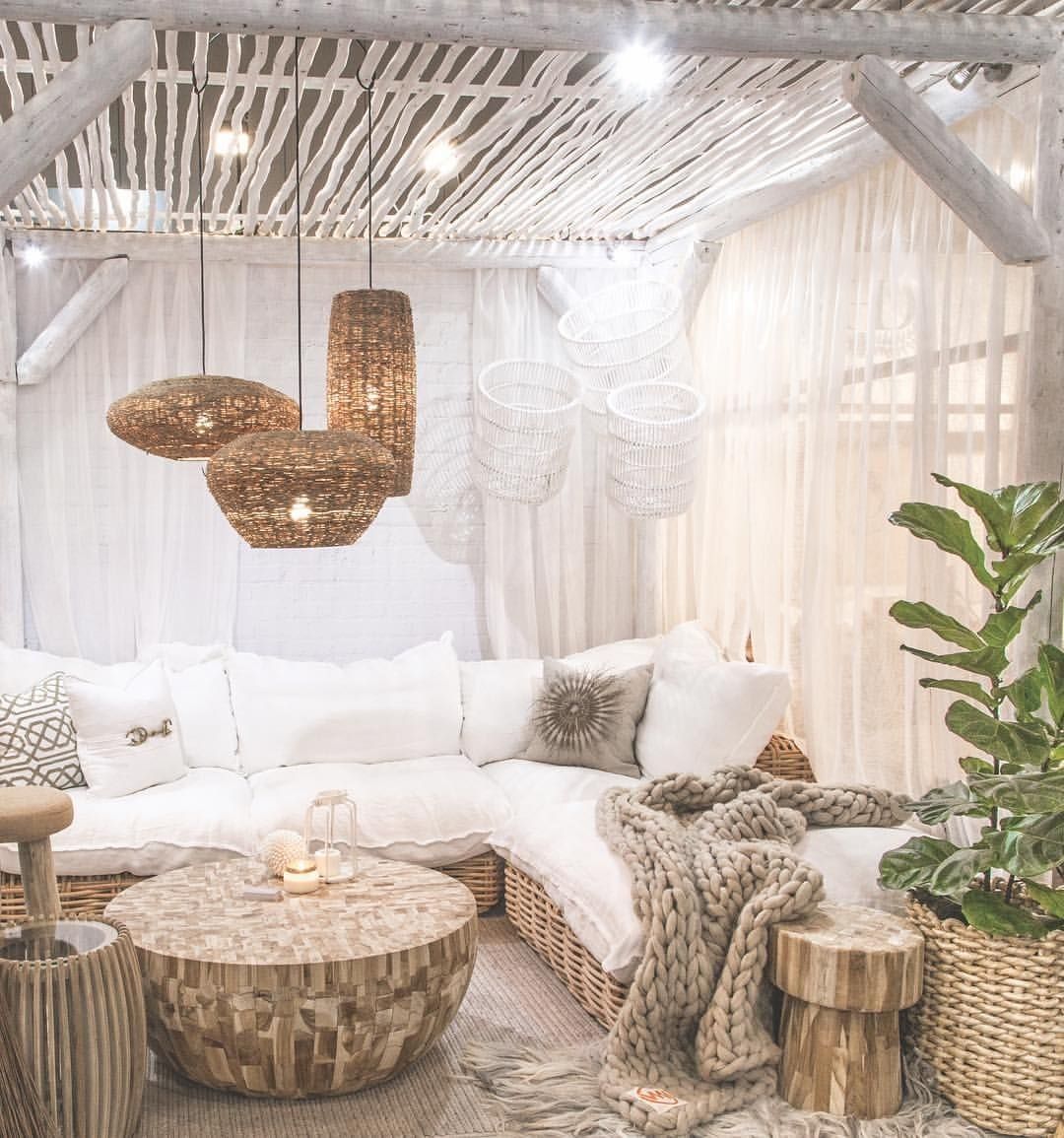 The over-stuffed pillows make this pergola so inviting! This would be the perfect solution to covered outdoor area, and the hanging lights help to make it feel more like a room.
Loving the natural textures and wood details!
Small But Mighty… Comfy!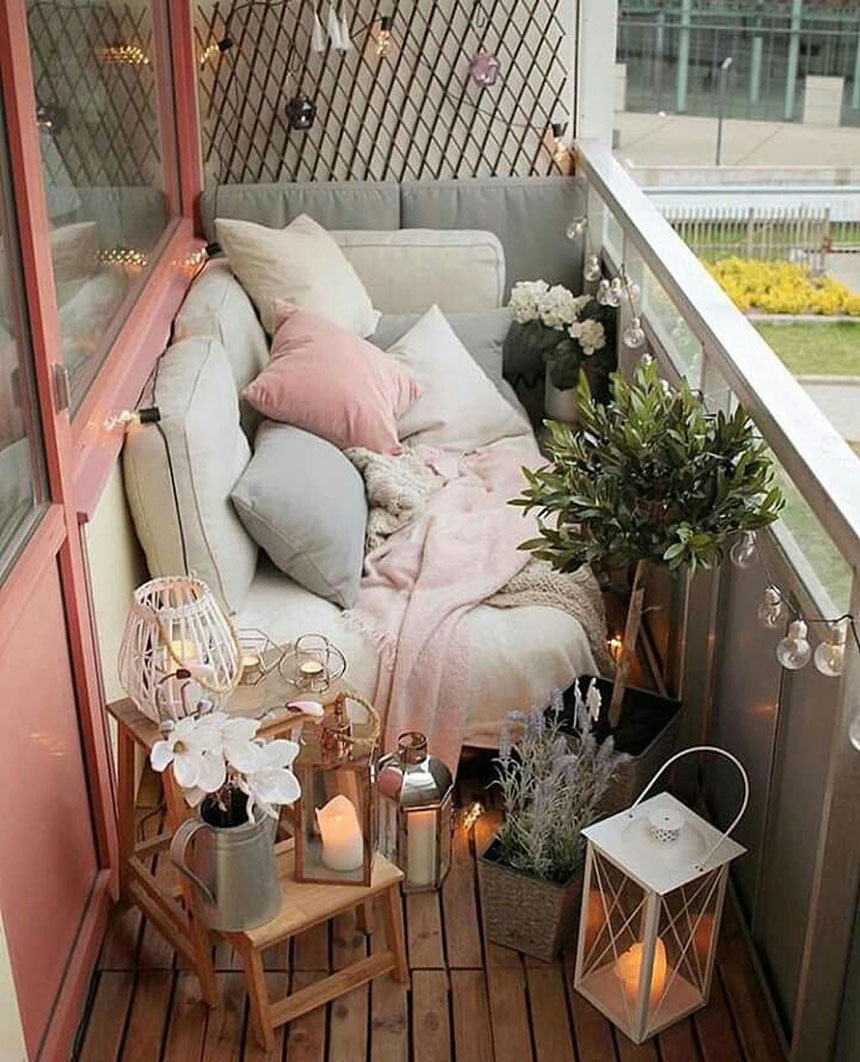 If a small balcony is all you have, consider making the most of it with a super plush sofa and lots of textiles!
This would definitely be a great place to relax and recharge if you're living the condo life!
Like a Resort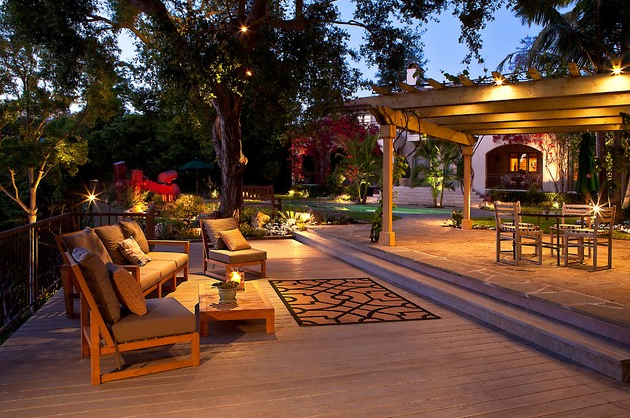 This outdoor living area is perfection. I love the look of the wood lower floor mixed with the stone upper level. The lighting really sets the mood for a summer get together on the patio.
DIY Outdoor Seating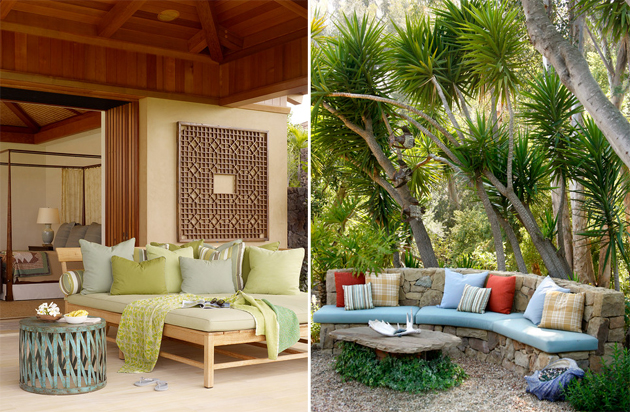 I really love this first photo because you could easily make your own seat like this out of wood pallets. I can just picture myself wasting an afternoon out there, reading magazines and eating fruit.
The second photo would be perfect seating for a bonfire too!! I like how it's a permanent structure made of natural stone, with colourful cushions to top it off.
Serene Nights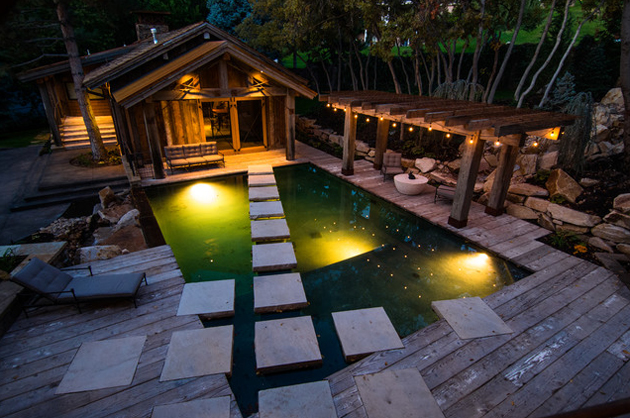 Yes, yes, YES! This is the perfect mix of function and design and I want to skip across all of those planks right now! I absolutely love how the stones (or are they wood?) are incorporated into the surrounding deck. This whole setup makes the idea of visiting a cabin in the woods by yourself a little less scary.
Inside Outside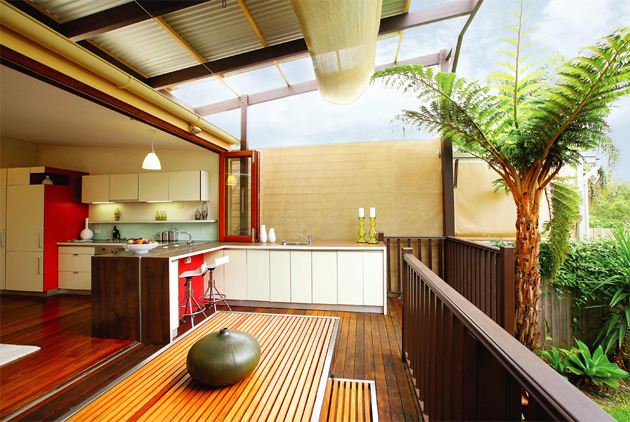 Finally, isn't this just the coolest thing ever? This living area is outside! The deck is covered by an awning and the side of the house is wall-less. Imagine just walking from your kitchen into your backyard seamlessly!
Which cozy outdoor space was your favourite?
Last Updated on