Spring is finally here and it's a great time to re-pot some plants and spruce up your home. Changing up a planter is a great way to add something different to your space. 
Check out these cool and easy DIY planter and flower pot projects to get some ideas for your home!
Faux Marble Pot
Make any old and ugly pot new again, with all the beauty of marble but none of the heavy weight! The special material here is marble contact paper – choose to buy a roll and you will be able to do many pots or use it for future projects. 
The key is to use a relatively smooth plastic pot so that the adhesive will stick well. Try to avoid terracotta as the material gets wet when watered, causing the contact paper to peel off.
Concrete DIY Planters
Try this Small version: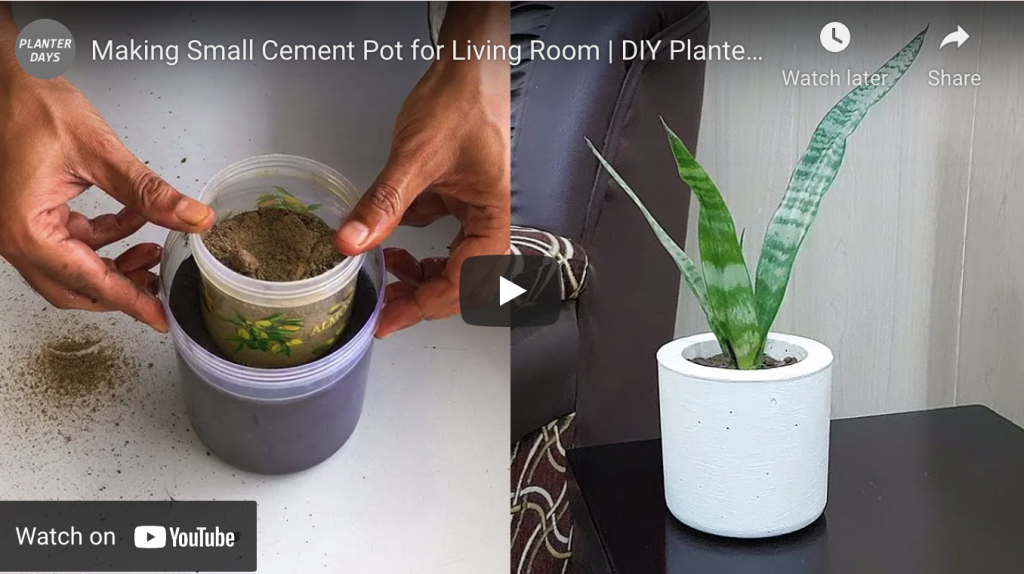 Or this Large version: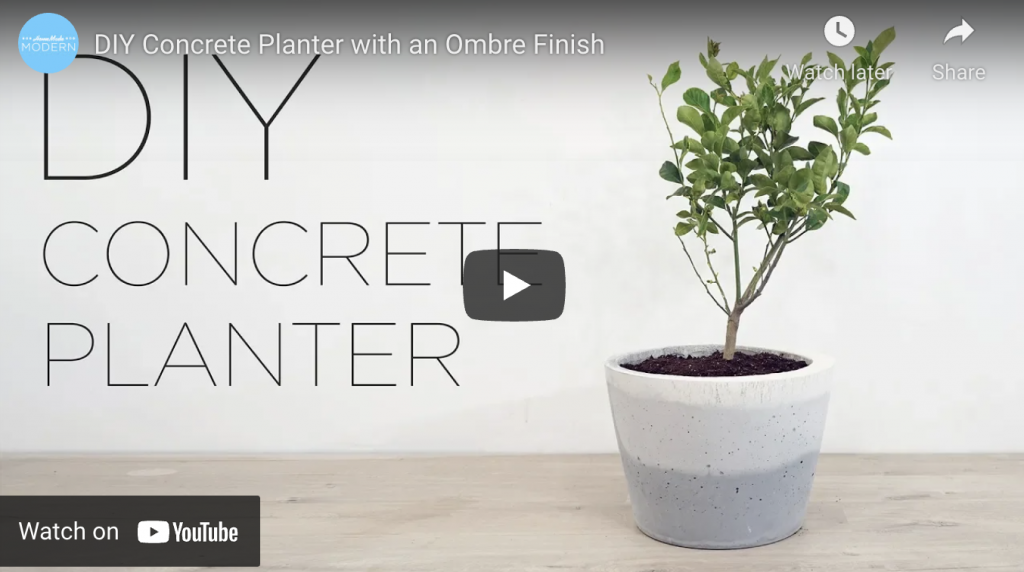 These DIY concrete planters will get you hooked on concrete casting! You can try making a smaller planter at first to test out the technique. The most important thing is the mold you use.
I find using plastic the easiest as it is flexible and the concrete pops right out!  Check out these two videos for step by step how-tos.
Wood Succulent Holder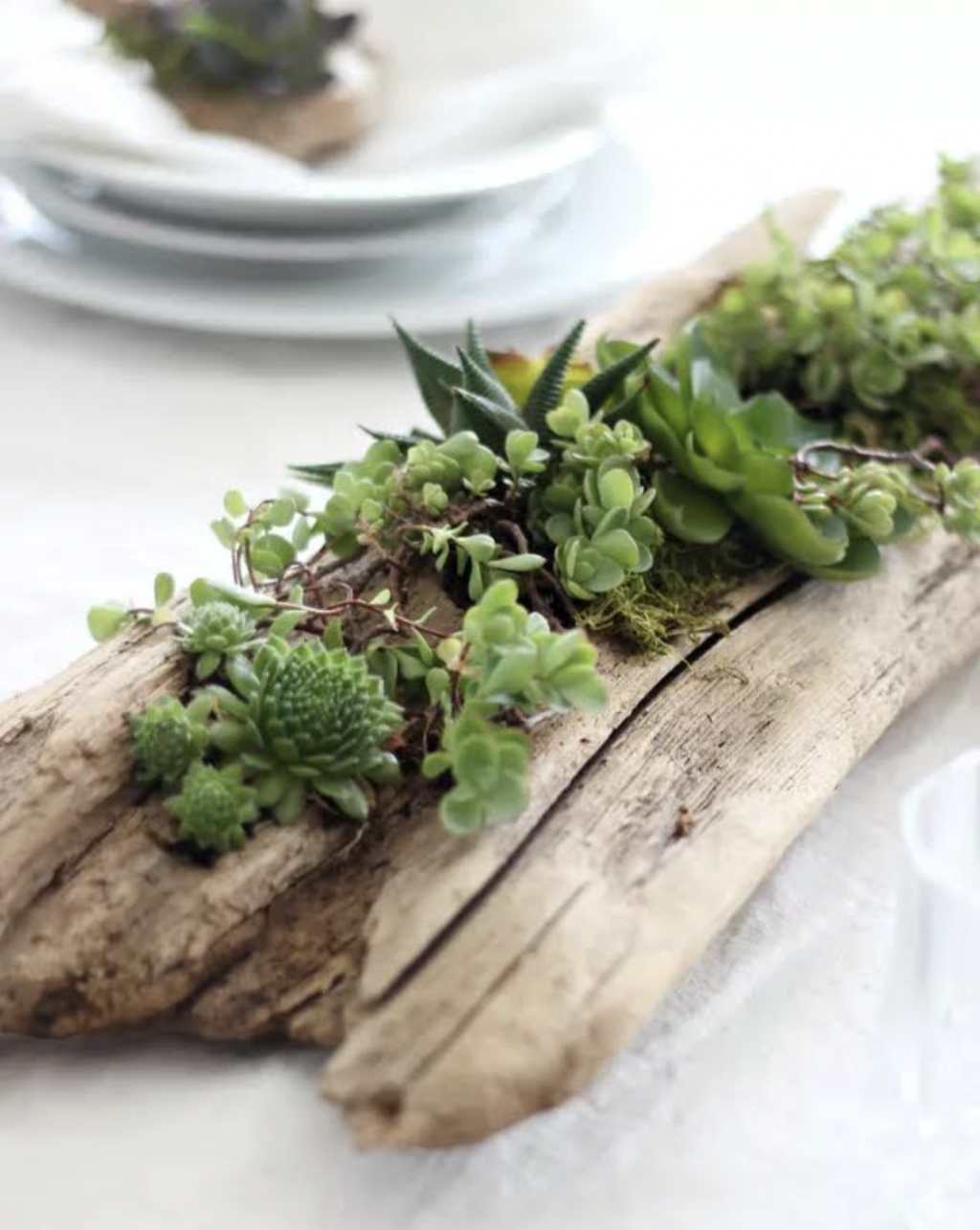 This tutorial uses a piece of driftwood that you can find outside and turns it into a beautiful centrepiece. You will need to drill out a hole to fill up with soil for the plants. 
As the hole will probably be small, depending on your wood size, I would recommend using succulents or other plants that don't grow big and need lots of soil. An alternative and easy option is to use air plants!
Woven DIY Planters
Try your hand at weaving while reusing the store pots that plants come in! This DIY is easily customizable with different types of ropes, yarns — and you could even recycle fabric into strips. 
The size of strip will distinguish the tightness of the weave. Play around to find out what you like and don't forget to try different thickness of string too!
Paper Towel Holder Plant Stand
Here is a great Ikea hack that is budget friendly and looks super professional! You definitely won't be able to tell it is a paper towel holder. All you need is a round piece of wood (you could reuse a platter or tray) and three paper towel holders. 
The paper towel holders will screw into the bottom of the wood and you can spray paint them to give the piece a contrasting look!
Dip Dye Cups
Using natural colours in food to dye paper cups will give you the tie-dye effect of your dreams! This simple DIY looks impressive and is also a fun weekend project. 
You can use different natural ingredients such as beets, flower, and other coloured vegetables you can find. 
Since these are paper cups, I would recommend placing in a plastic plate at the bottom before putting in your potted plant. In other words, use the paper cup as a decorative outer pot — an even better excuse to change it up from time to time.
Scalloped Pattern Pot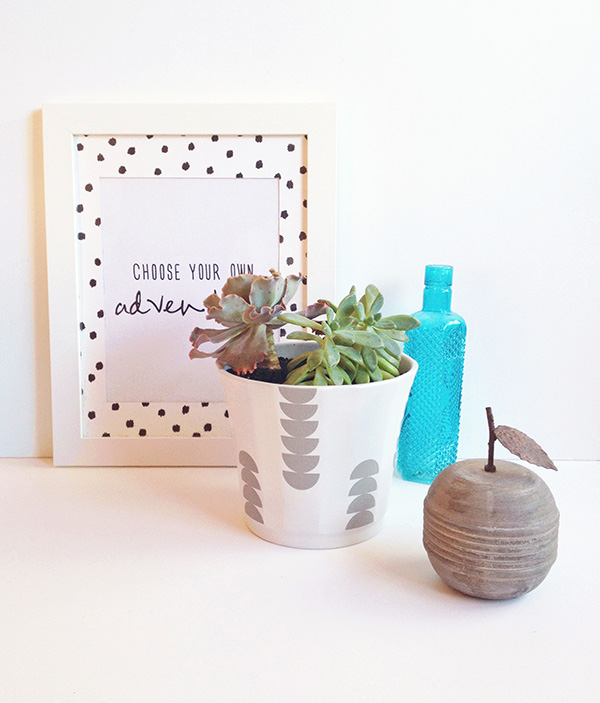 Have an old pot that you don't like anymore? Don't throw it out — paint over it!  Check out this cool scalloped design using circular adhesive labels to form the design. 
Just stick them where you want the scallops to be and spray over with your choice of spray paint. Don't forget to varnish it afterwards to lock in the paint!
Dashed Plant Pot
Want a super quick DIY for your pot? This one is just for you! Turn your plain pot from white into an abstract centrepiece by just applying a few strokes of nail polish. It's really that simple, get out that nail polish and get painting. You can try different geometric designs and patterns with different nail polish colours too!
Painted Tea Cup Planter
Okay, this one is seriously cute for small succulents or cacti! The project uses small tea cups (or any other small vessel) and nail polish once again. 
The nail polish is applied with a thick bristled brush to get the brush effect and you can try using nail polish remover to dilute the polish in order to get a more transparent colour. 
Remember to use another plastic pot inside so the plant can have drainage — this is especially important for cacti and succulents!
DIY Hanging Basket Planter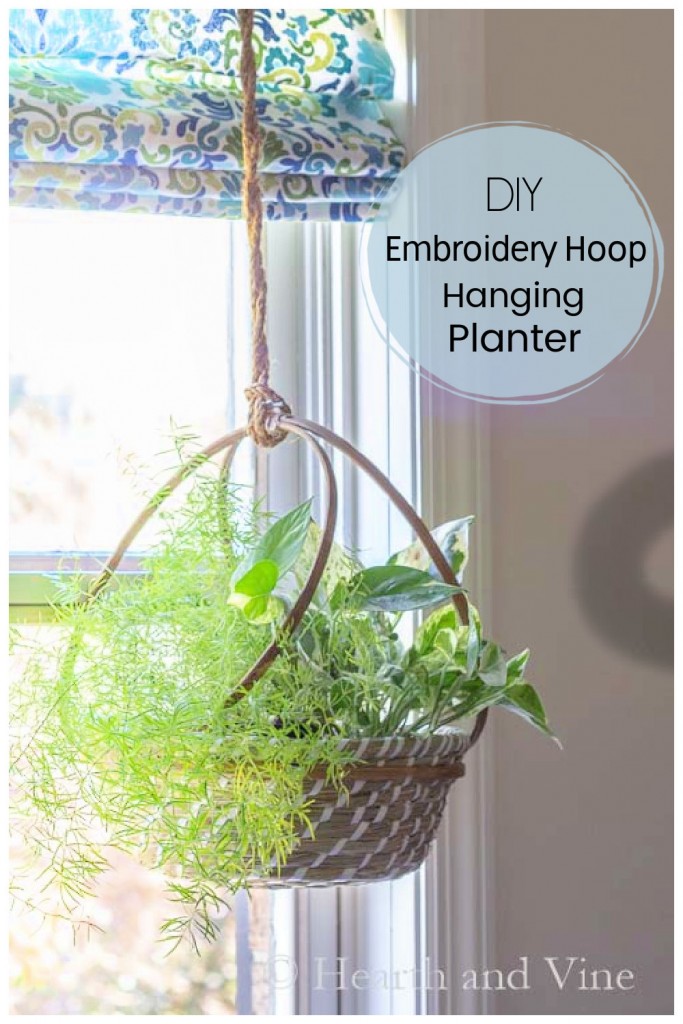 This is a great project to do if you have a basket lying around — or you could visit your local thrift store to find something unique. If your basket has handles, then It will be easy to attach rope and hang. If it doesn't have handles, then using embroidery hoops will add a special touch and make it hangable!
PIN THIS:
Last Updated on