Procreate for iPad is an amazing, affordable software that can be used to create digital artwork and animation. Although procreate comes with its own set of brushes, if you really want to elevate your work you can try out these 10 must-have downloadable brushes — including free and paid sets!
Dry Texture Brushes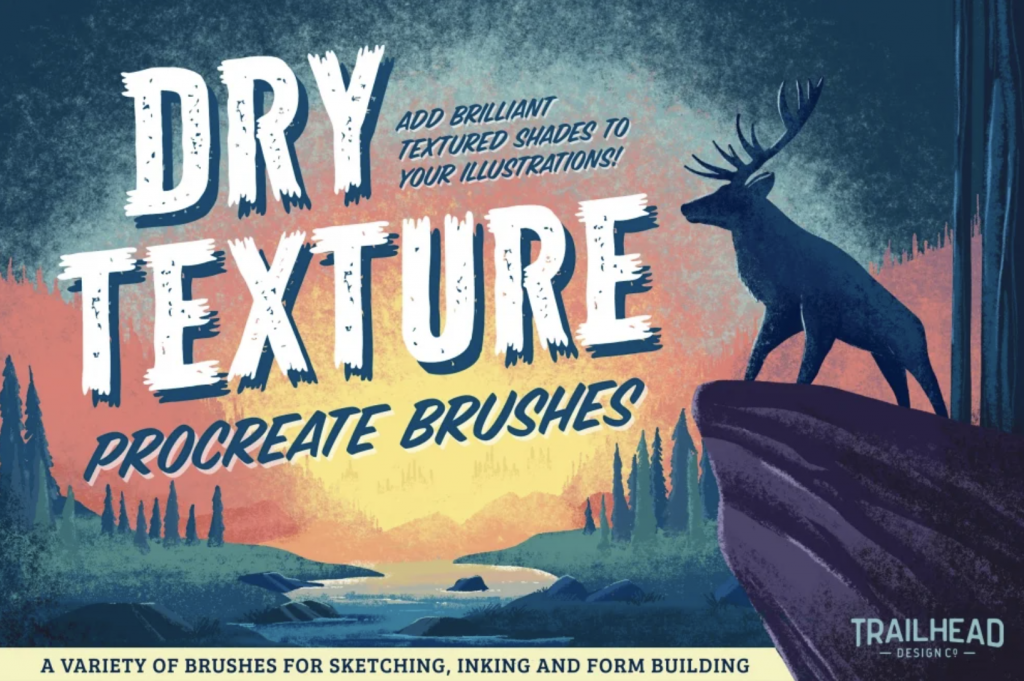 Price: $18 | Download here
From pencil to ink and charcoal to texture, this dry texture brush pack has it all! The set includes 30 brushes to help you render illustrations and add textures to drawings. Designed to work together, these brushes create brush effects often seen in retro illustrations and children's books.
Dirty Half-Tones Brush Set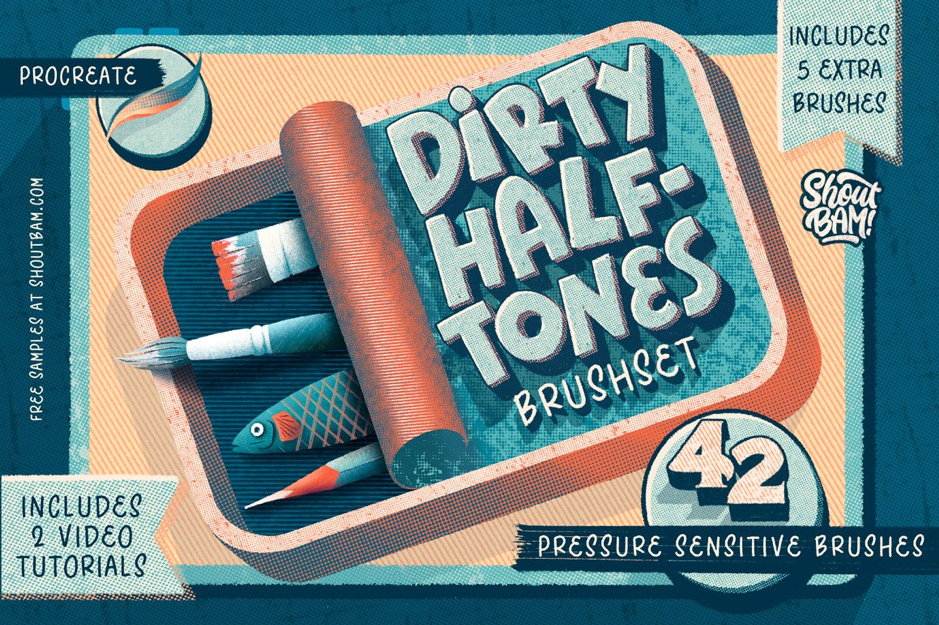 Price: From $14 | Download here
Why not try this halftones brush set to add a cool, unique style to your designs? These brushes have been sampled out of real-life textures, giving your work seamless realistic patterns! Use these pressure sensitive brushes to add interesting depth and shadows to your drawings.
FineLiner Ink Brushes
Price: From $9 | Download here
If you prefer creating monoline illustrations, detailed work, calligraphy or illustrated shading, this set of 11 fine line brushes could be the perfect set for you. These solid liners and stippling brushes are perfect for detailed line work and can double as lettering brushes too!
Wet Media Brushes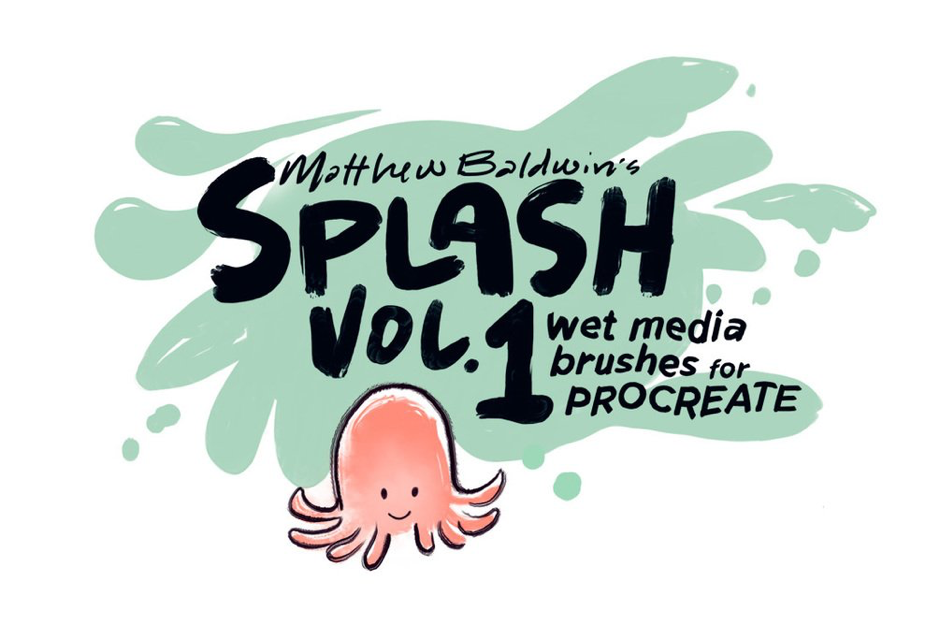 Price: Free | Download here
If you're new to procreate and don't want to invest in a new brush set yet, this FREE 48 brush set from Matthew Baldwin is a great place to start. These wet media brushes utilize procreate's control feature to create amazing, realistic wet brush effects.
Pencil Procreate Brushes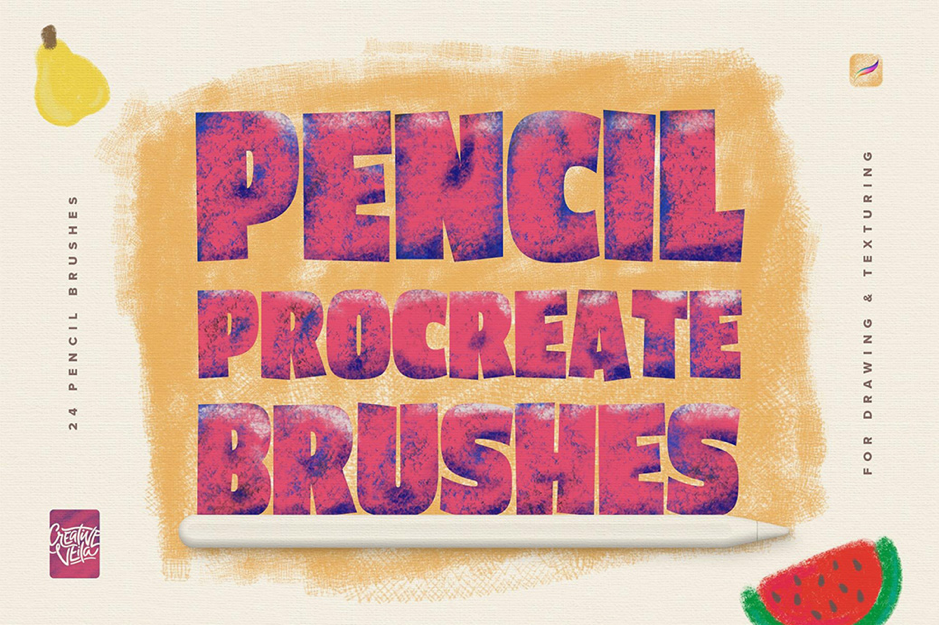 Price: FREE | Download here
Another amazing free set is this pack of 24 pencil brushes, perfect for doodles, sketching, line drawing and more! From shading to texturing, this pack has everything you need to create fresh, fun designs. With a total of 24 brushes, 12 are designed for essential pencil work and the other 12 are for adding texture.
Glowing Light Brushes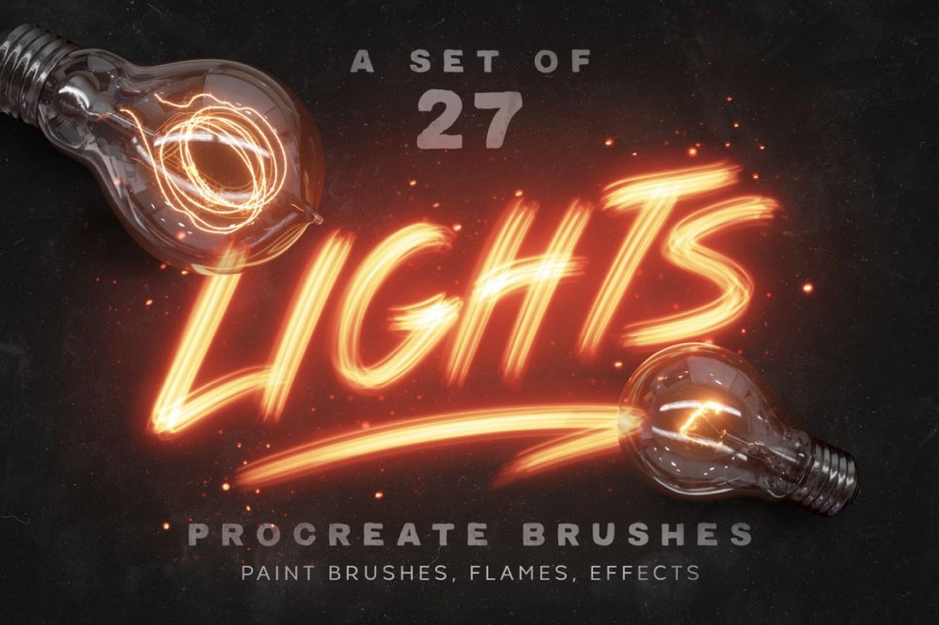 Price: $9 | Download here
If you're wanting to spice up your creative style, this glow-effect lights brush pack will help you create exciting, unique designs. From glowing lettering to neon signs, this kit will help you create special effects to make your work shine. With the built in shining light effect, all you need to do is pick a colour and get drawing!
Stipple Procreate Brush
Price: FREE | Download here
Add interesting textures and shading to any drawing or illustration with this free 17 brush stippling pack! With 9 stipple brushes, 3 liner brushes, and 5 texture brushes this set has everything you need to create beautiful texture in your work.
Pencils and Paint Texture Kit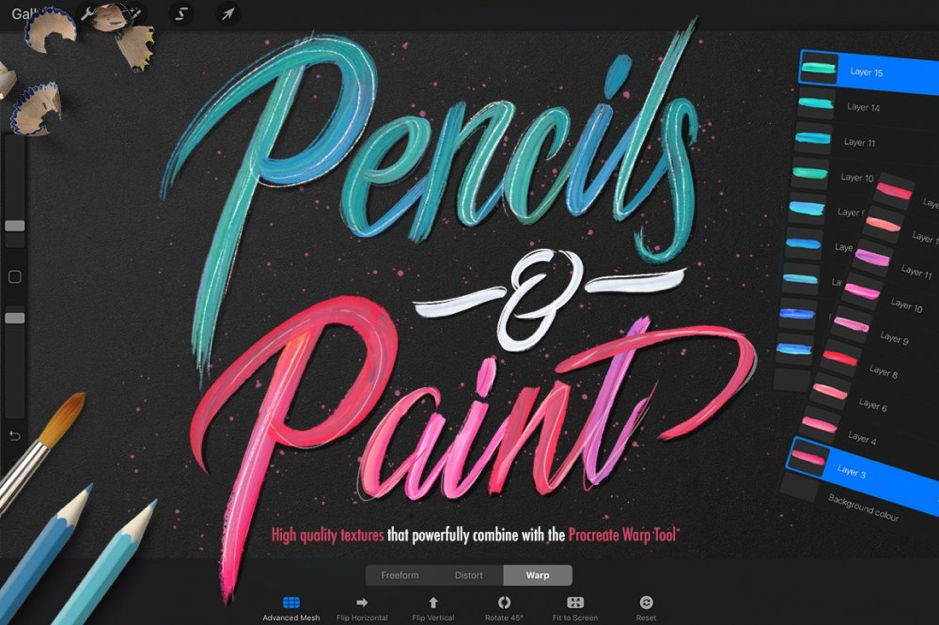 Price: $16 | Download here
Bring some colour and brightness into your designs with this kit of over 100 vibrant brushes. Using these brushes, it is now possible to create an authentic streaked paint look straight on your iPad with Procreate! The kit also includes handy reference sheets to help you find the perfect brush for your work.
Gouache Brushes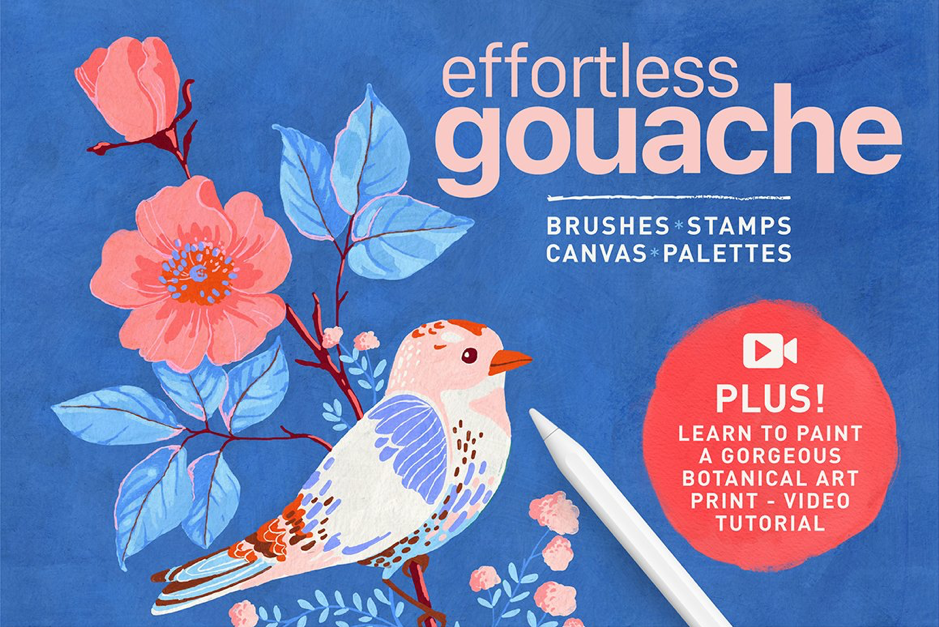 Price: $19 | Download here
Is gouache more your style? Create contemporary and traditional gouache-style paintings with this 20 brush and stamp set! With a choice of smooth, textured and line work brushes, you can make bright, vivid designs. If you aren't familiar with gouache painting, this pack includes a video tutorial on how to create a gorgeous bird print to help you understand how the brushes work.
Watercolour Procreate Kit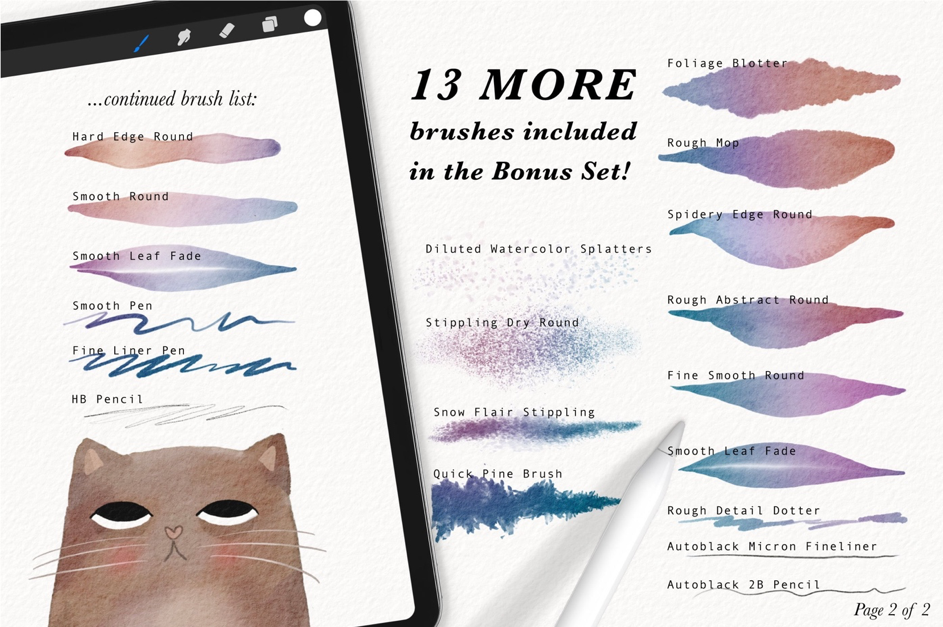 Price: From $14 | Download here
Want to create realistic watercolour designs digitally? This 13 brush watercolour set creates authentic watercolour texture and feel. From stippling and splattering brushes to pens and pencils, this pack provides all you need for beautiful watercolour designs. This set also includes tutorial videos to help you get the most out of each brush!
PIN THIS: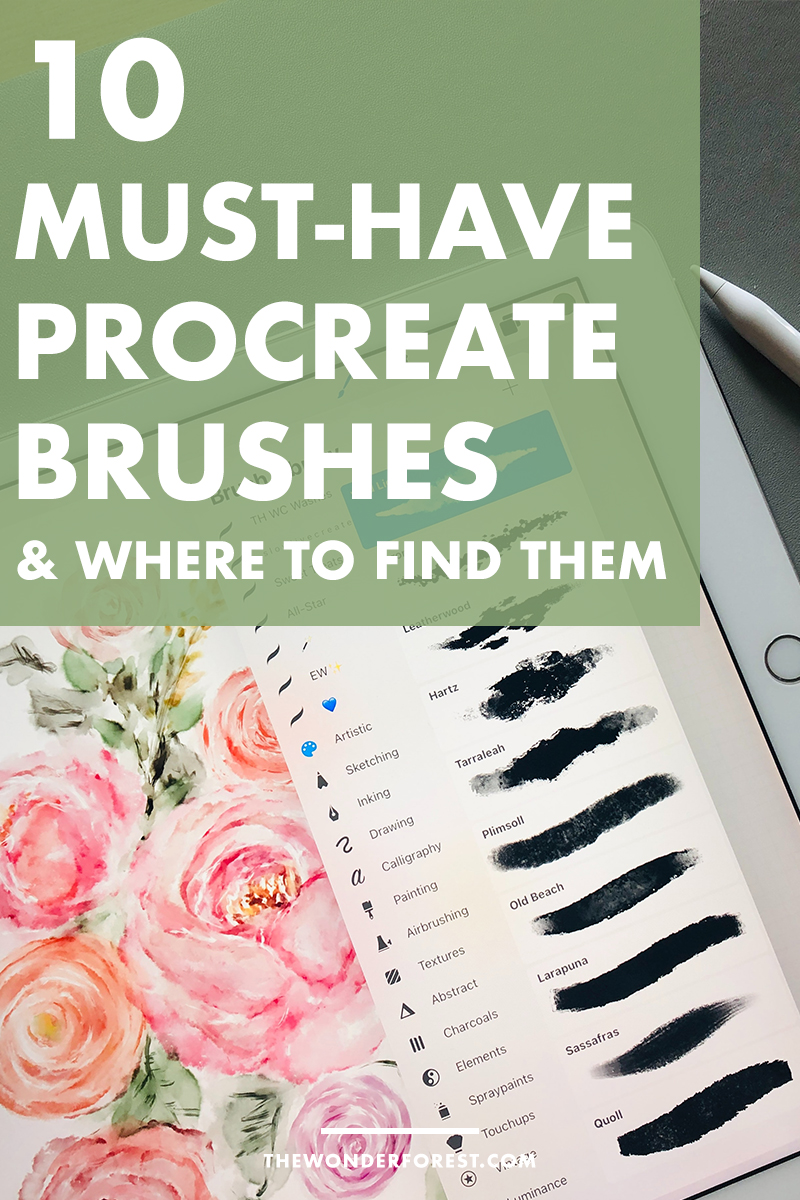 Last Updated on