Crispness in the air means it's time to start pulling out your cozy clothing and thinking about the look you want for the fall season.
If you're someone who adores nail art, a fresh manicure or set might be included in that plan too! Here are 15 fall nail art designs to inspire you this autumn season.
2000s Fall Nails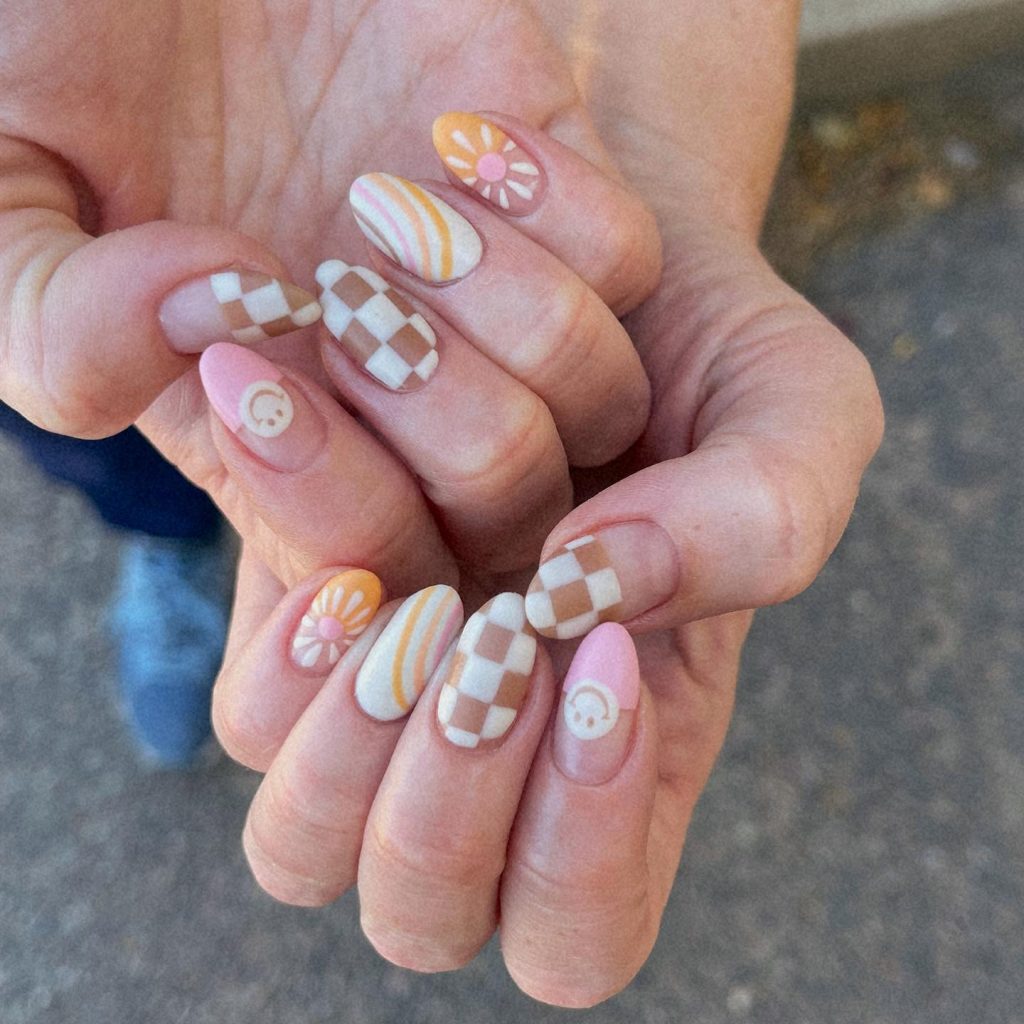 Keep those early 2000s vibes going throughout the year with this cute set that features iconography of the era in a more muted palate. We love the checkered nails trend!
Orange Tip Nail Art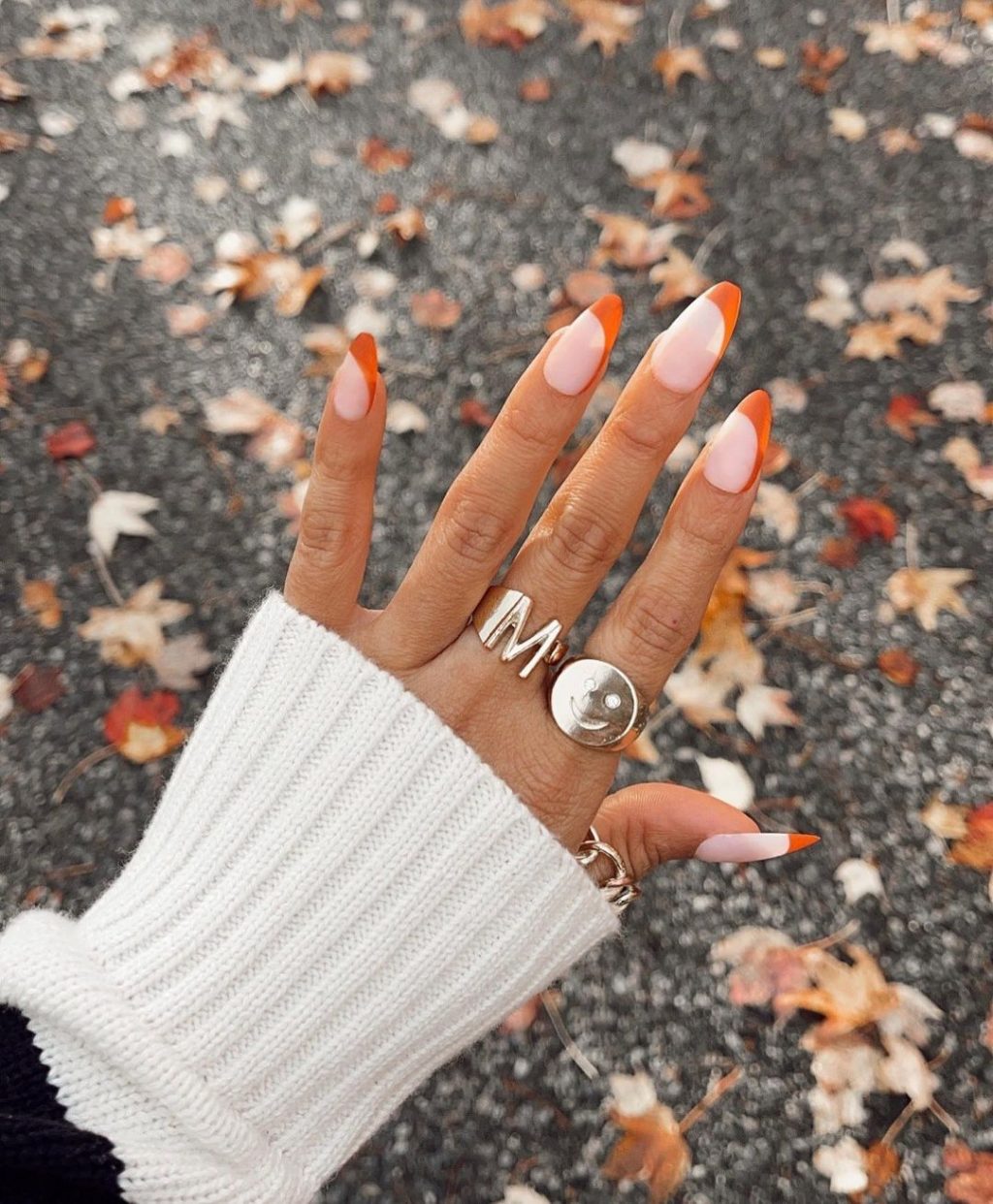 These asymmetrical nails bring all the fall vibes, particularly because they are orange! This is a cute minimal look that will go with all your cardigans and sweaters.
Gold Foil Fall Nails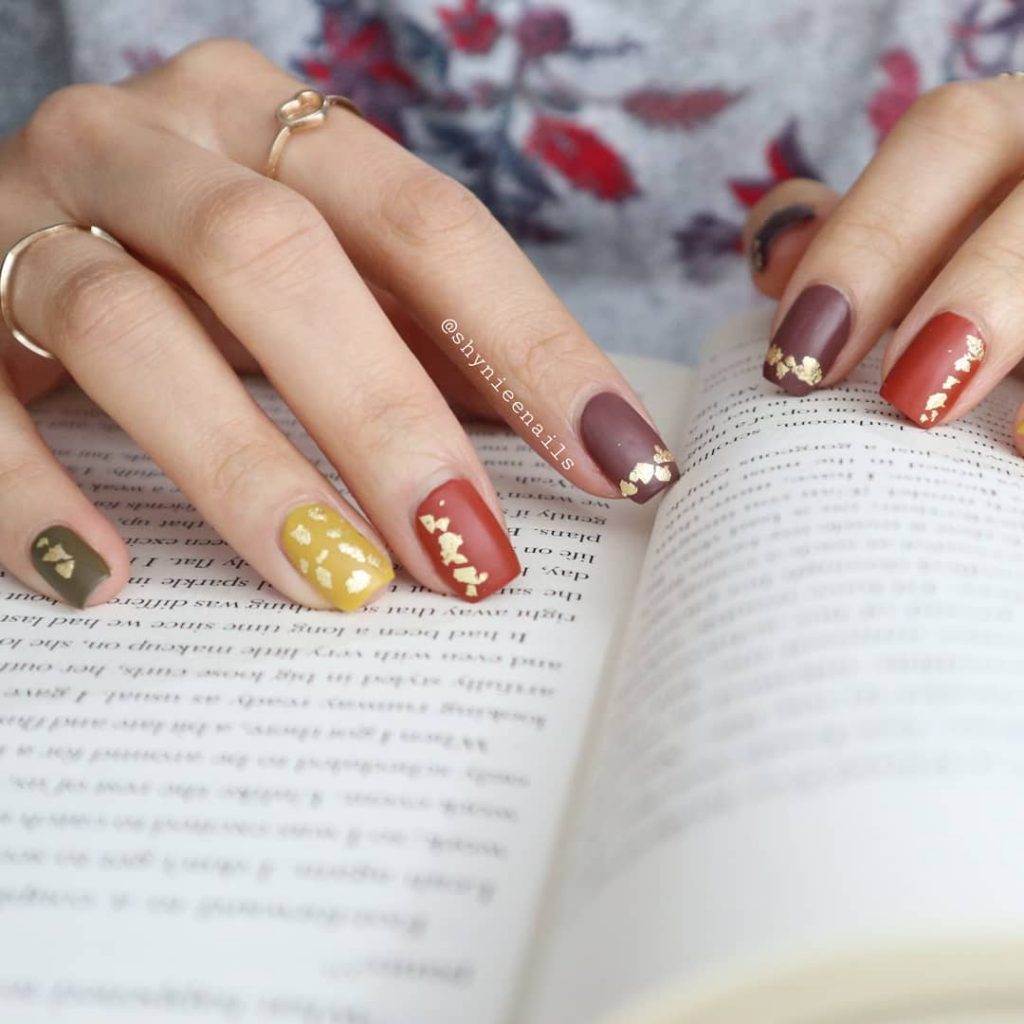 Choose your favourite tree and sit among the crunching leaves with a good book — with these gorgeous Fall nails to match. The subdued colours give all the fall vibes while the gold foil is reminiscent of leaves.
Black and White Night Sky Nails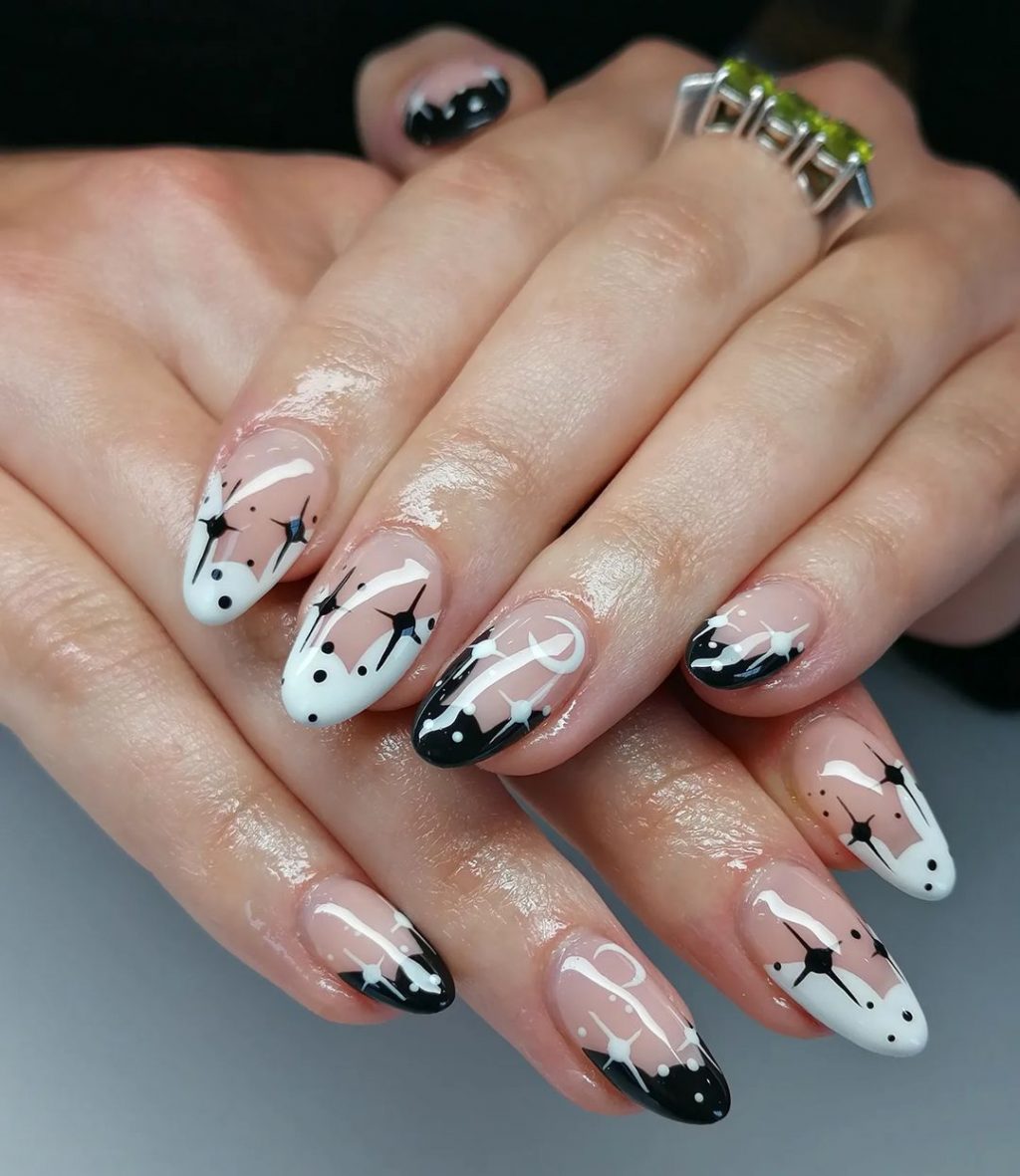 Ever feel a little more magic in the air as soon as fall rolls around? Tap into your witchy side with these cute starry night nails in a simple black and white colour scheme. These would make some awesome Halloween nails too!
Brown Floral French Tips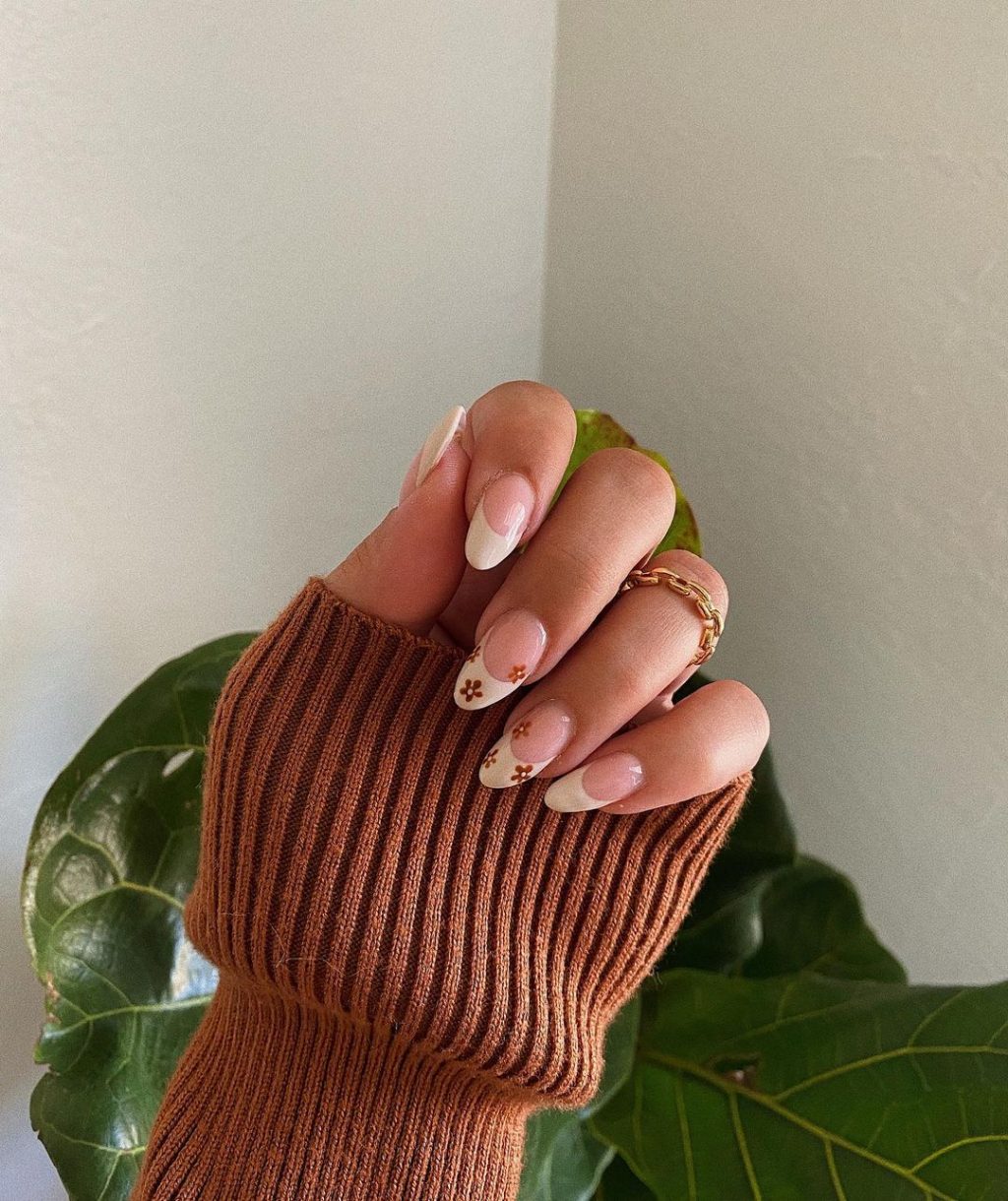 How cute is this simple french floral look? Opting for beige tips instead of white creates a more subtle look, and the small brown flower buds add an element of fun.
Multi-Colour Fall Nails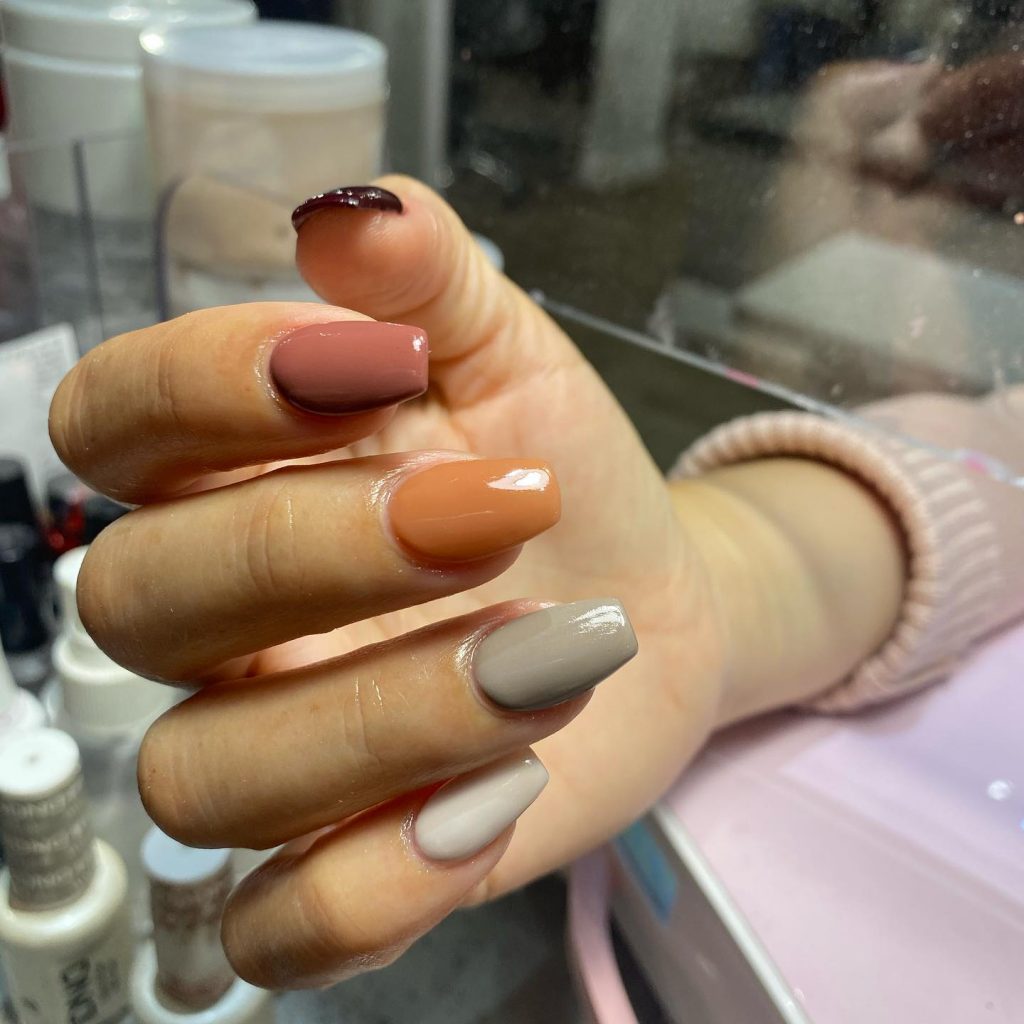 Multi-colour nails continue to trend this year and there are endless combinations to try. This set contains rose pink, light orange and two different greys for the perfect autumn vibes.
Colourful Plaid Nails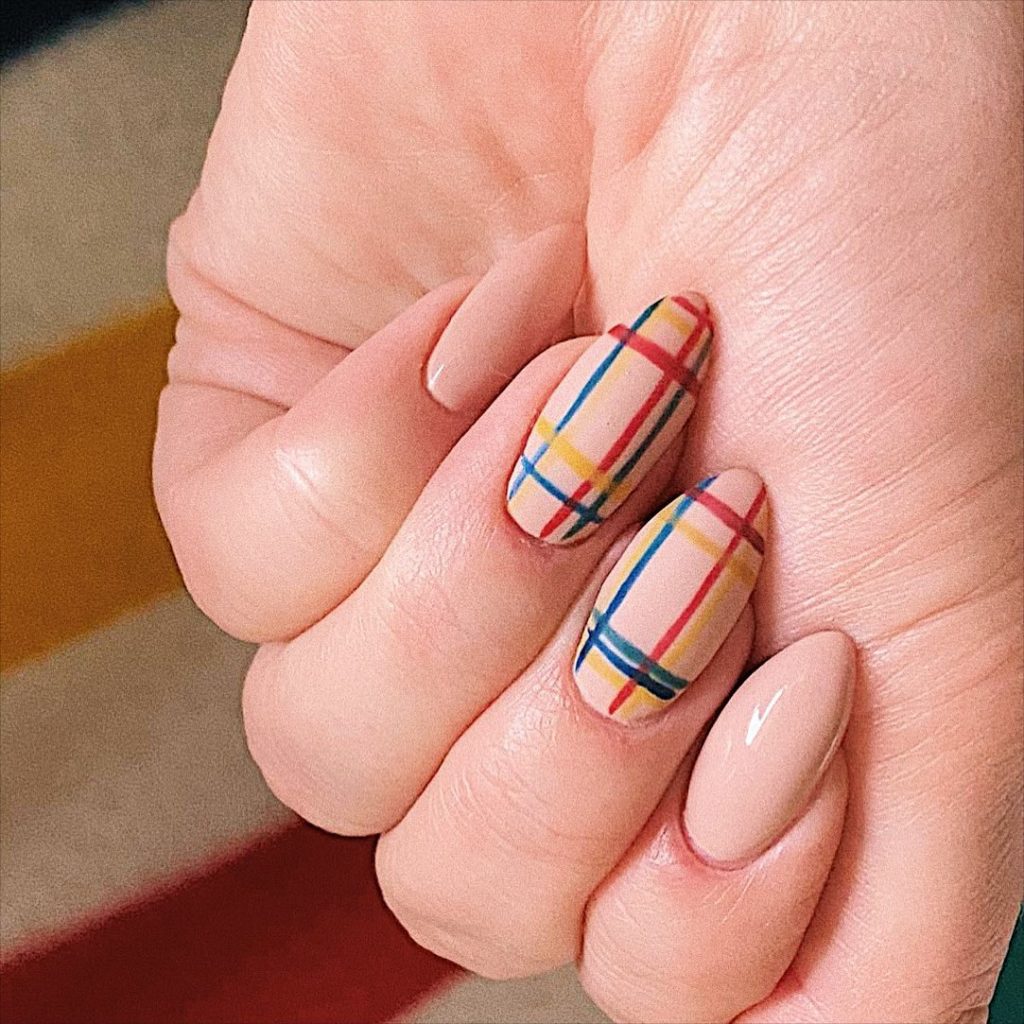 This minimalistic yet colourful nail art set breaks the mold a bit by not sticking to the usual brown and orange hues of fall plaids. Instead, the artist creates a colourful plaid over a neutral base for a gorgeous look!
Two Tone French Tips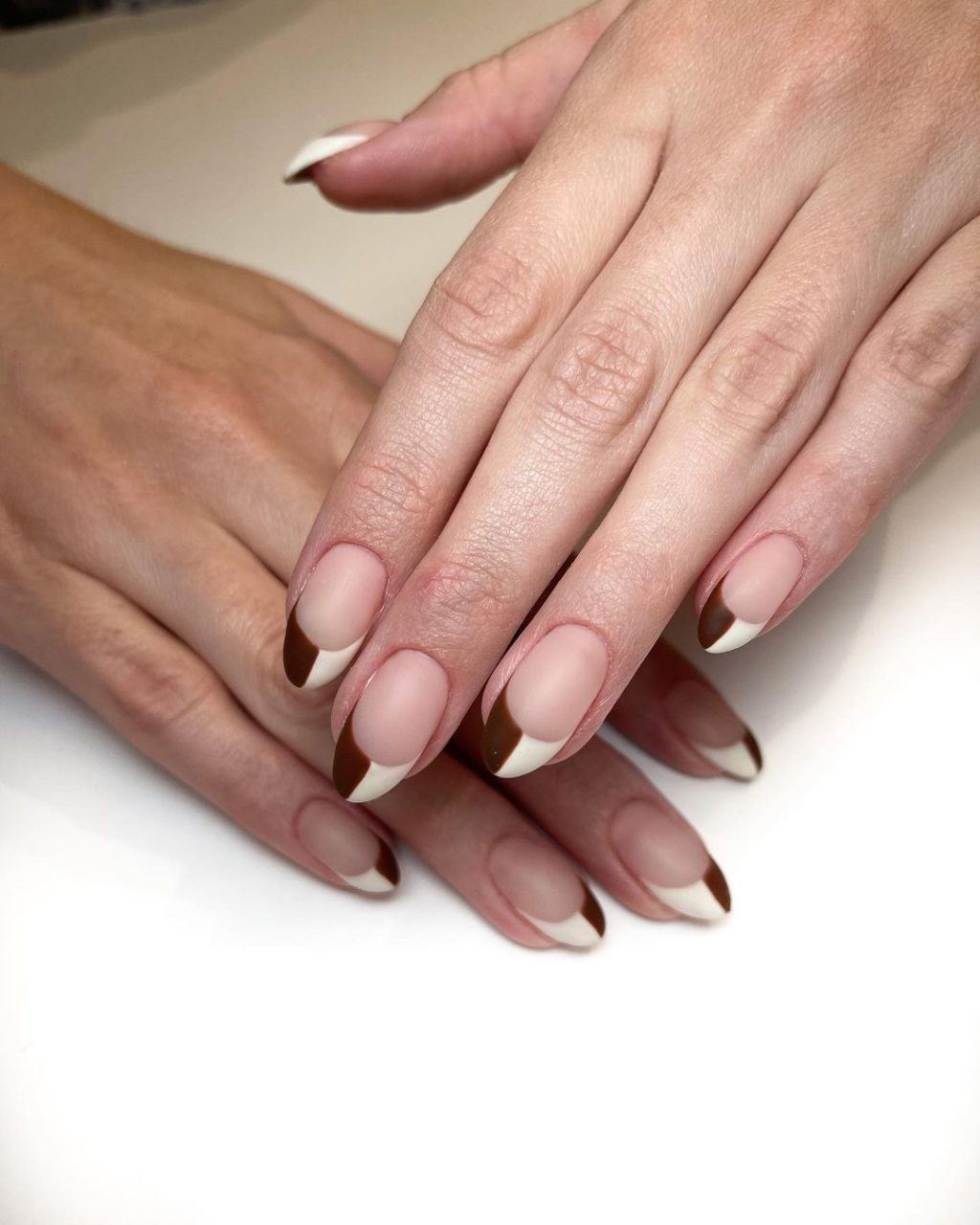 This modern, two-tone take on the classic french tips just screams cool sophistication. We also love the colour choice here – dark brown with a slightly off-white colour is the ideal combination for fall.
Shiny Metallic Fall Nails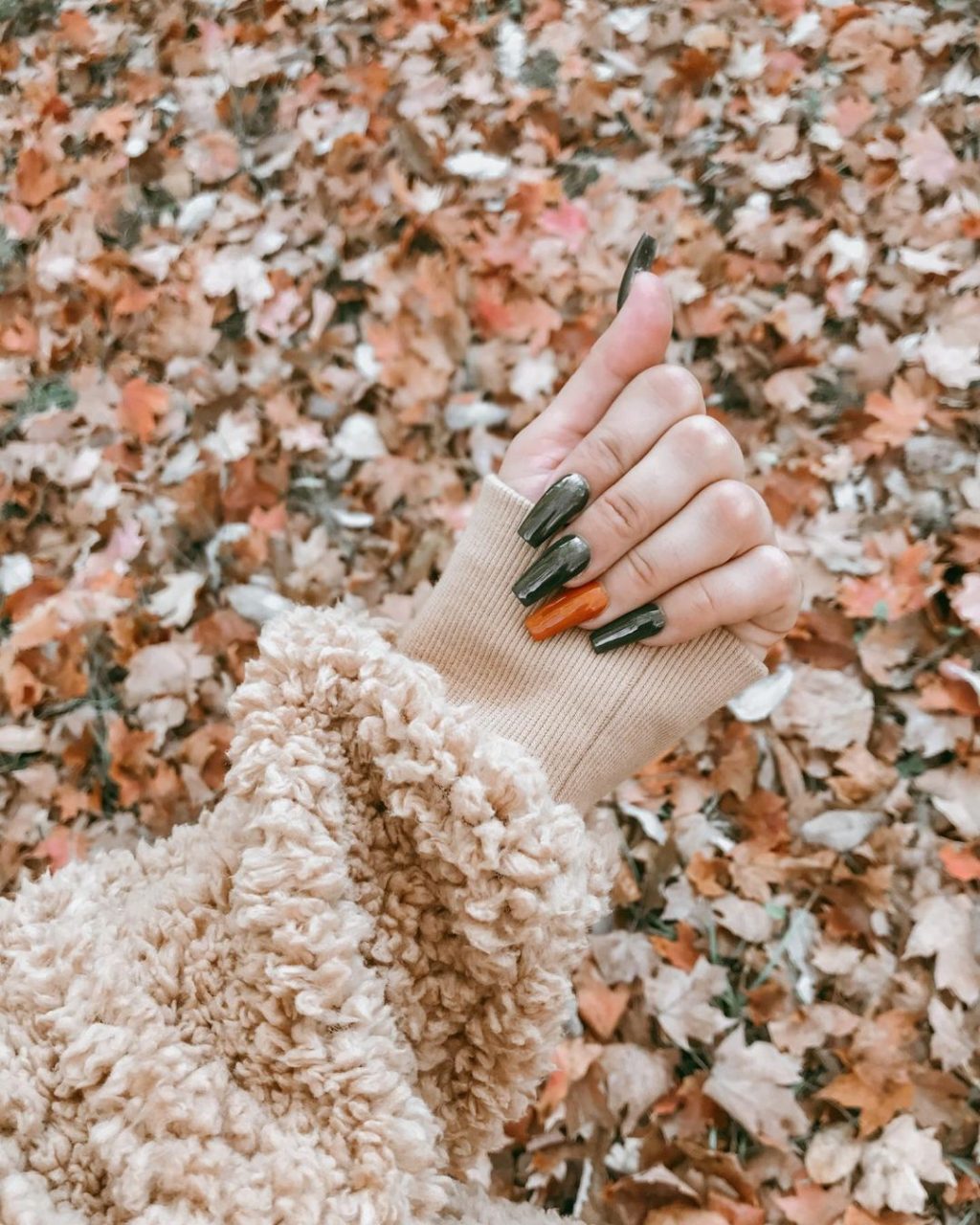 Metallic nails are starting to trend in a big way and can be applied to all your favourite autumn hues. This is a great way to make a statement without needing detailed nail art.
Starry Tips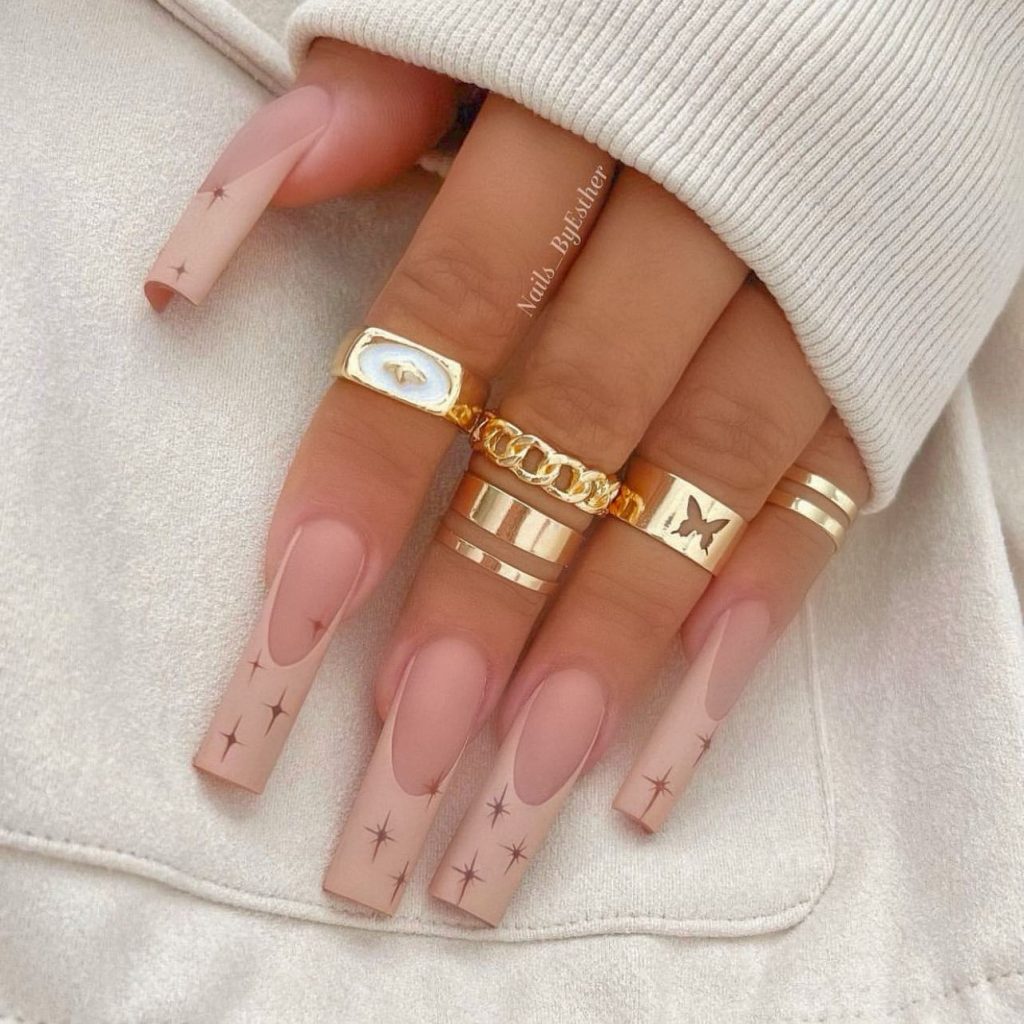 Depict the sparkle of the longer nights with this dreamy nail art set. Perfect for the autumn season without being obvious!
Abstract Tortoise Shell Nails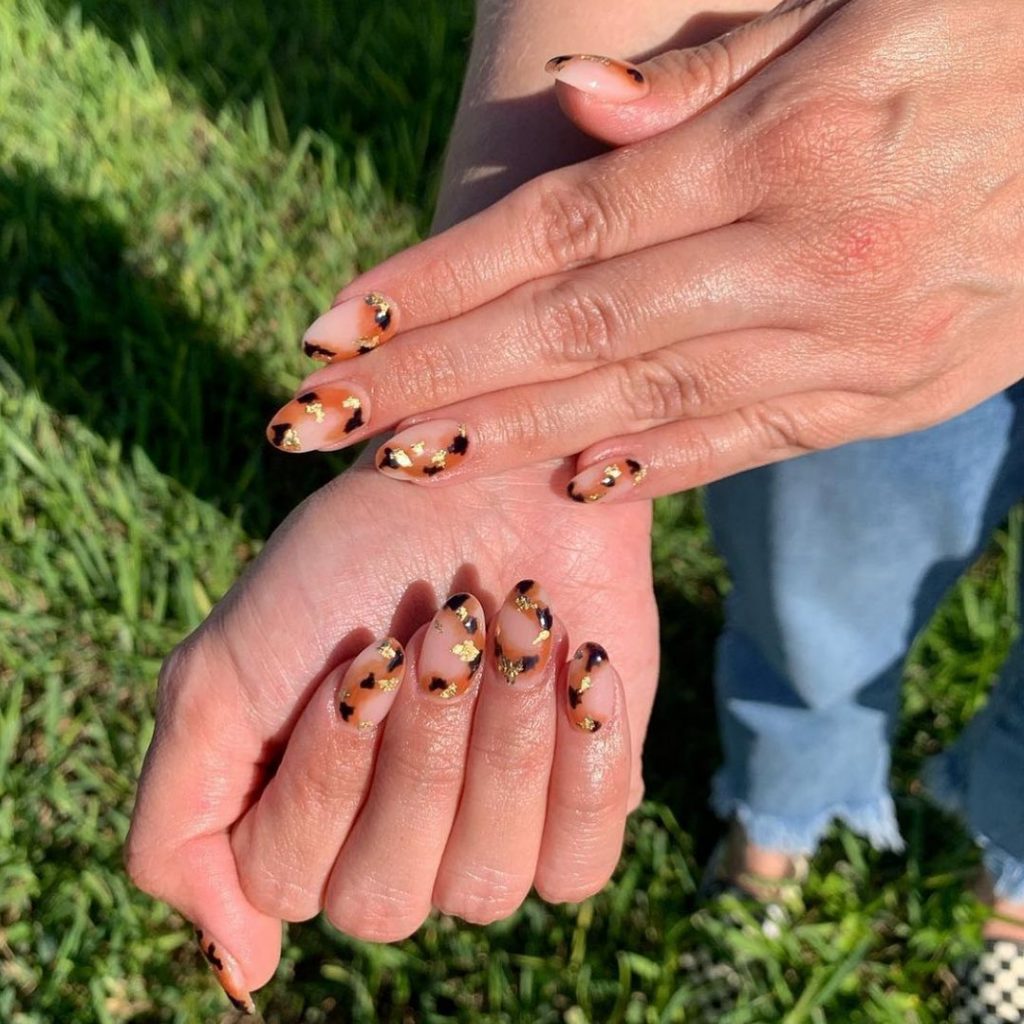 Tortoise shell is one pattern that never seems to go out of style. We love this rendition which uses the pattern in a more abstract way with gold flecks for a unique nail art look.
Green and White French Manicure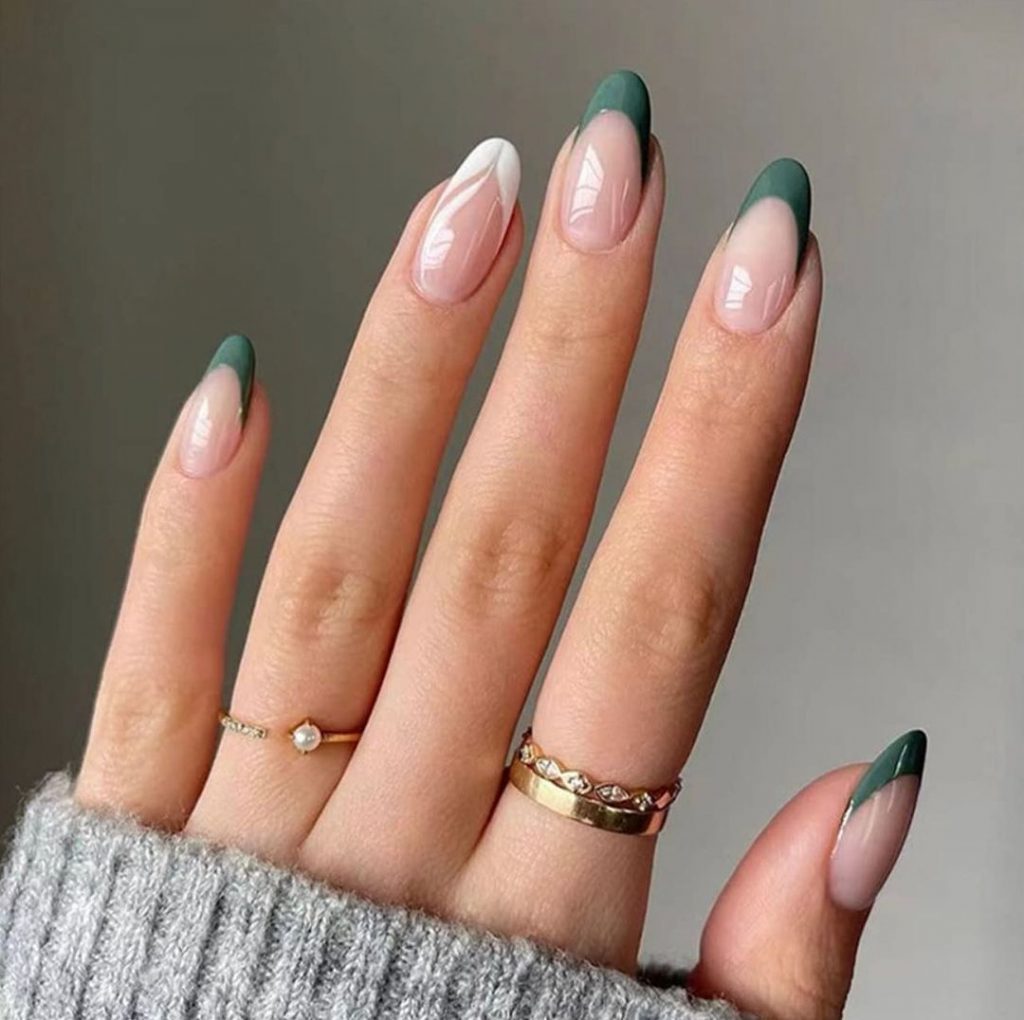 There's nothing more classic than a simple french nail — but of course you can always try a twist! These nails maintain a classy vibe but add a few elements of interest and a sage green for fall.
Smiley Face French Nails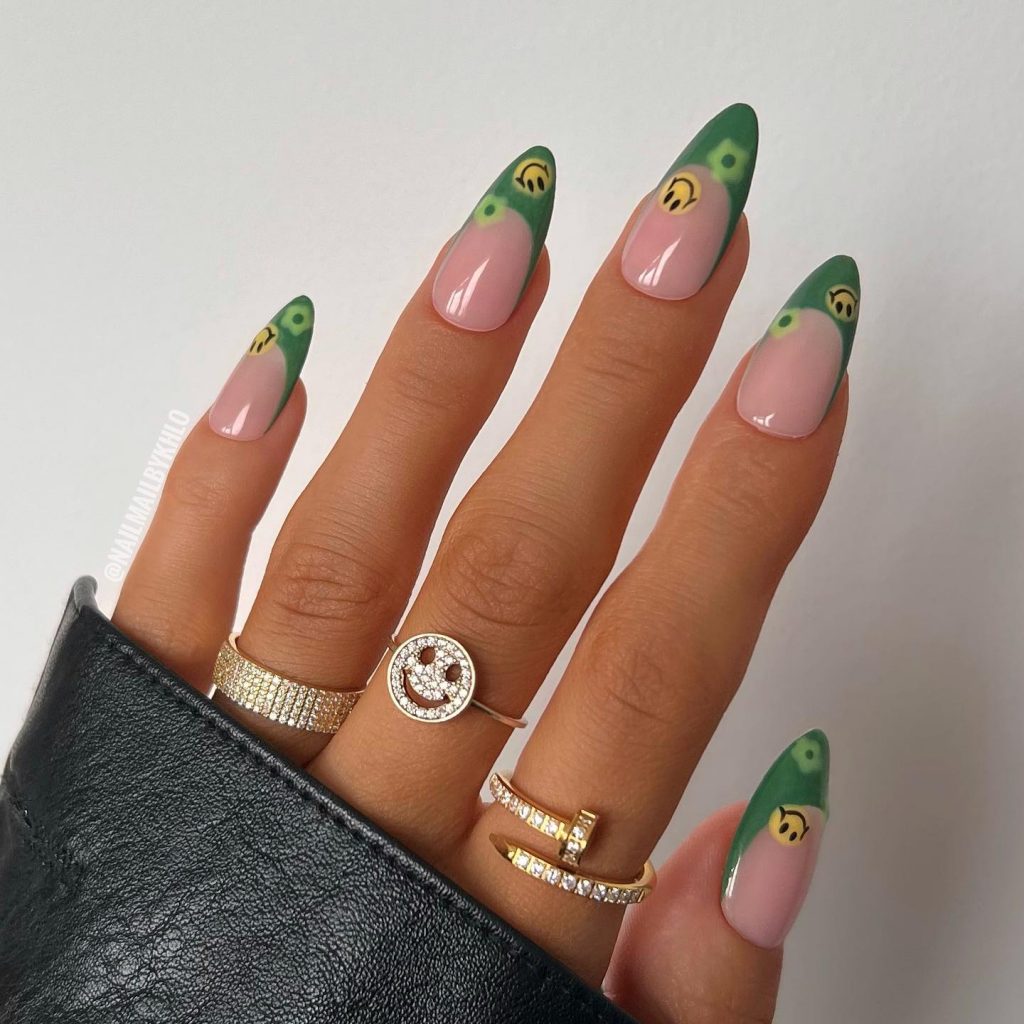 This nail look has a similar idea to the set above but takes a more playful approach by adding the classic 2000s smiley faces!
Witchy Star Nails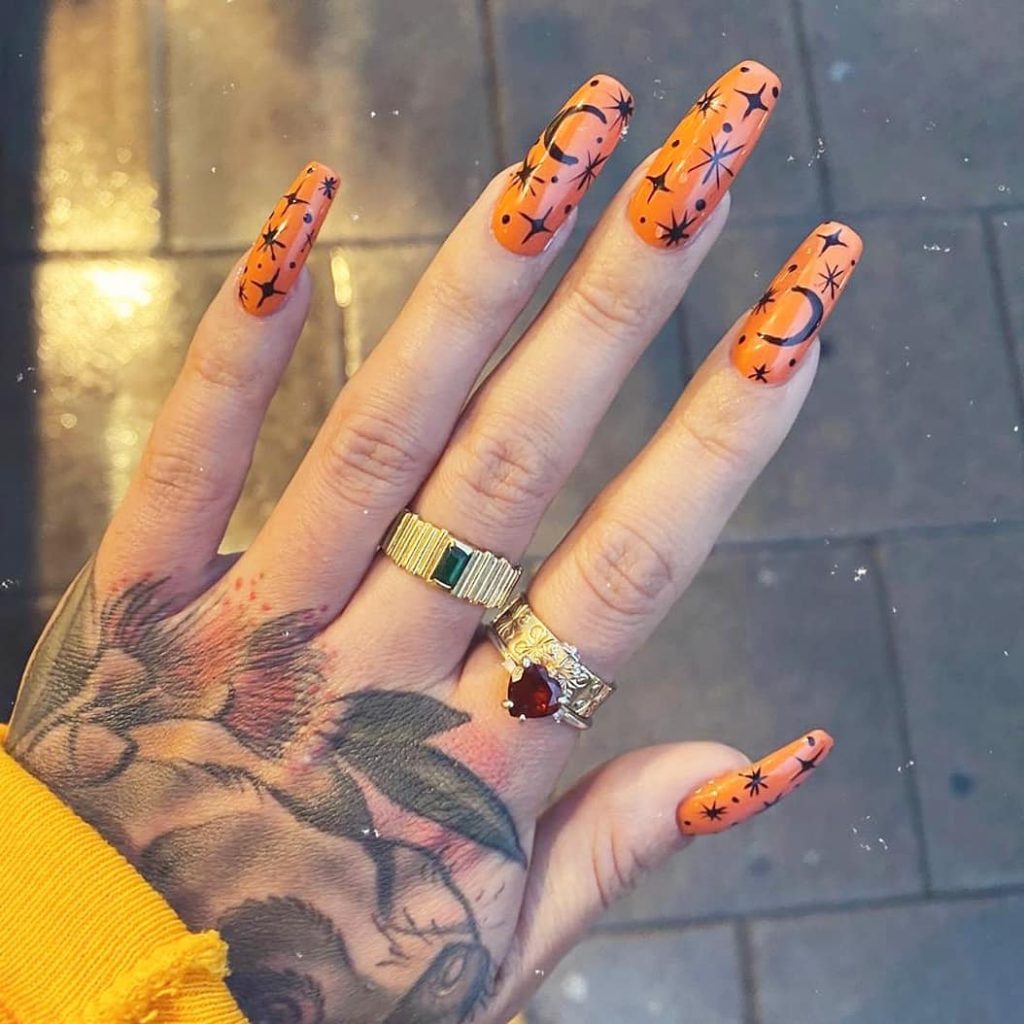 Again playing on the motif of stars and moons, this orange nail set could the perfect transition between all the early fall vibes and Halloween time. It's bold, graphical and perfect for the season.
Fall Leaf Nail Art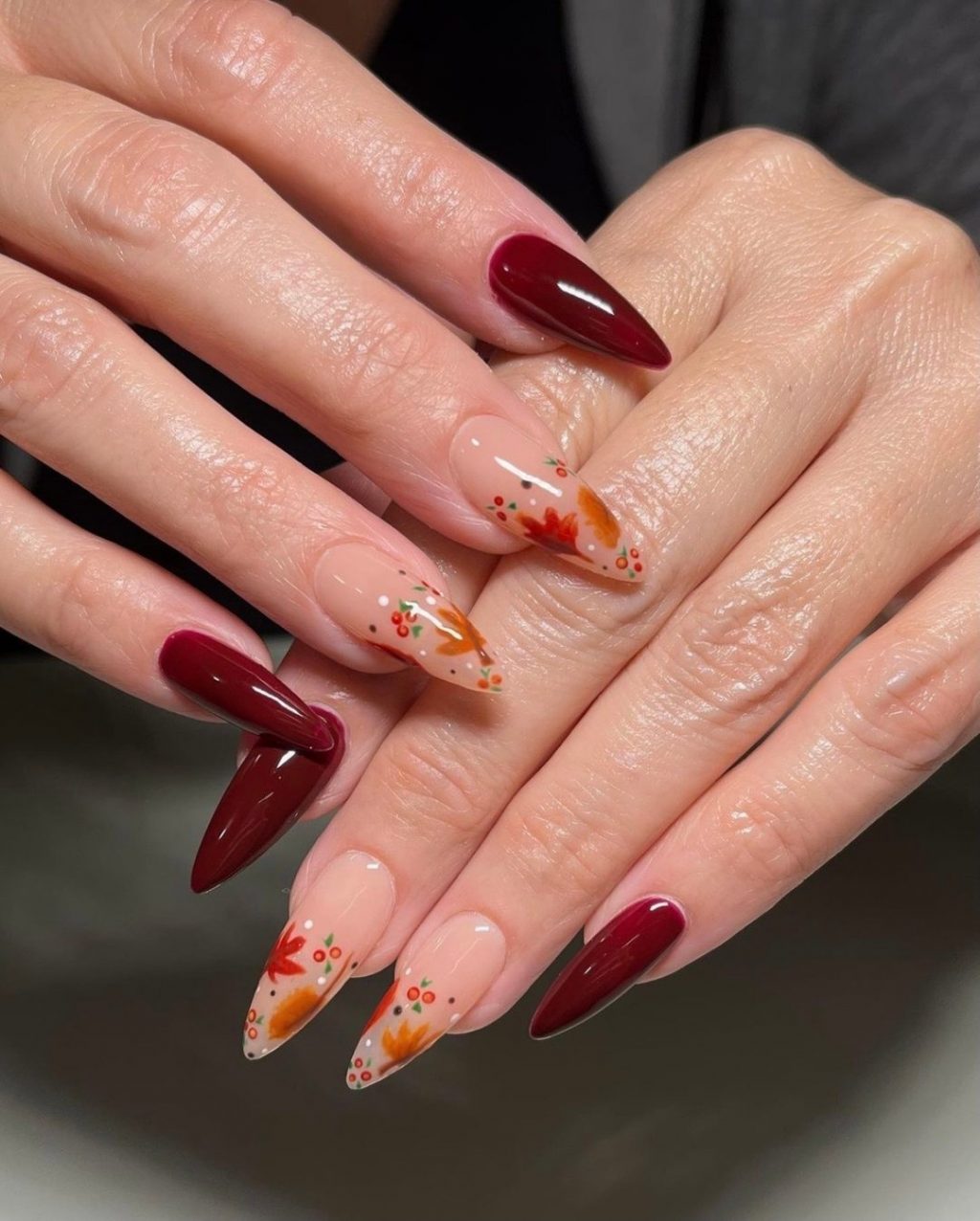 We couldn't finish this list without including at least one set with elements of fall foliage! This nail art design does just that, mixing a deep red with the gorgeous hues and motifs of autumn leaves.
PIN THIS: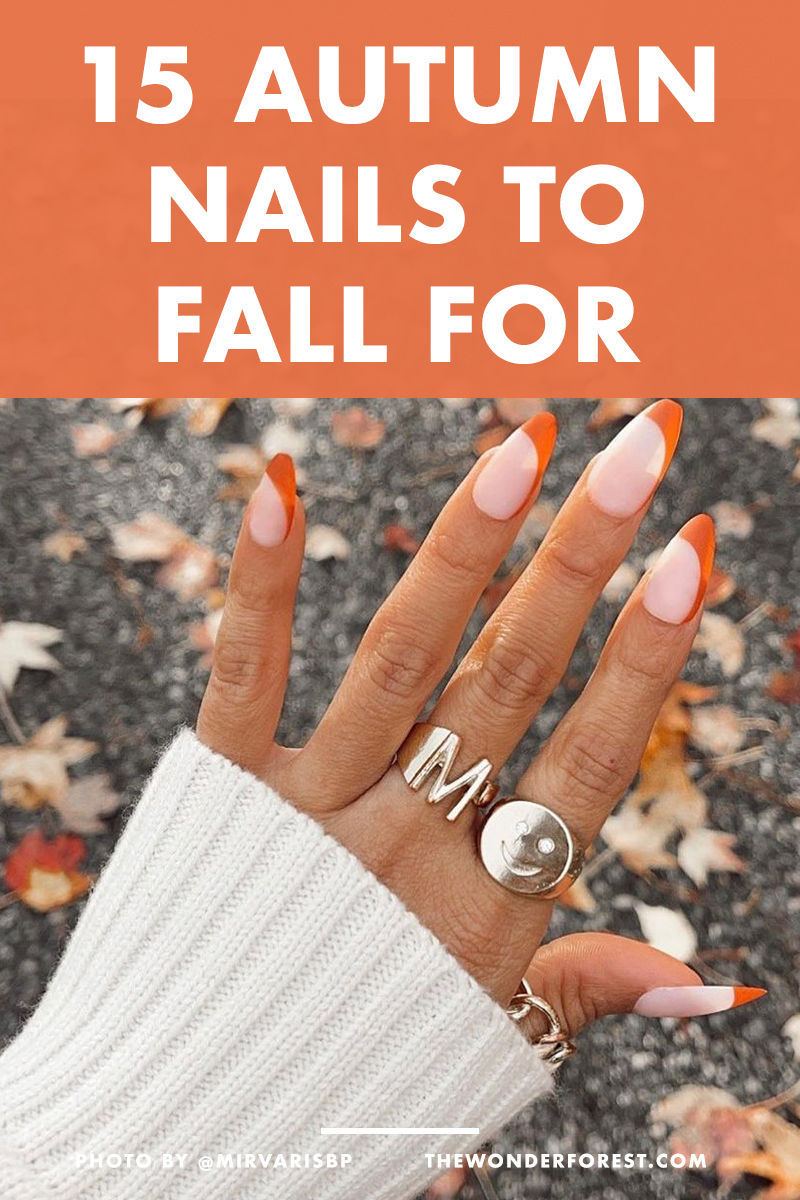 Last Updated on