For trick-or-treaters, nothing is more delightful than approaching a well-decorated and spooky home. Be the most popular house on the block with these easy, DIY Halloween window decorations that you can absolutely make yourself!
Snow Spray Halloween Stencils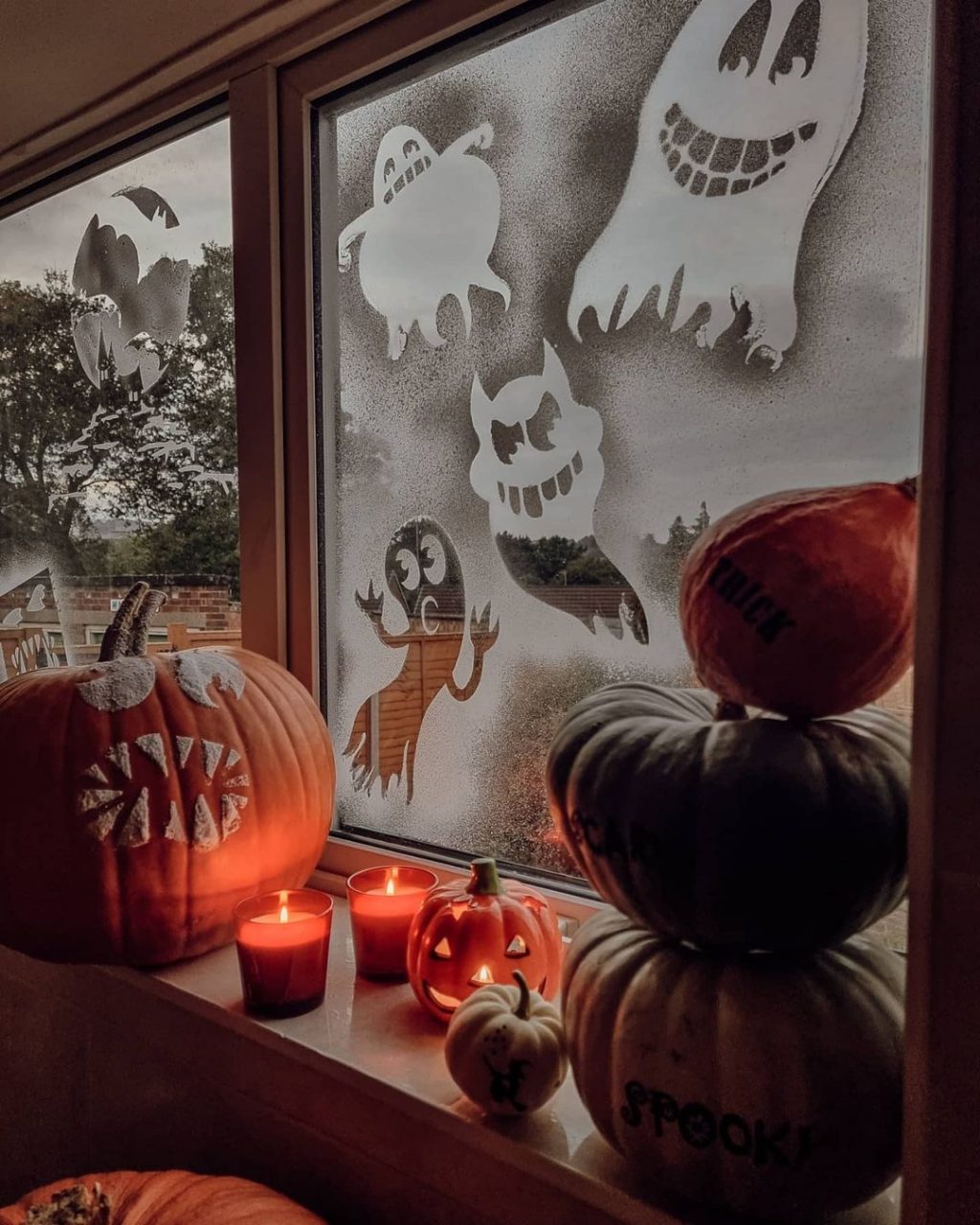 Snow spray isn't just for decorating during the holiday season. Dig out your spray from last Christmas and create a ghostly affect on your window using homemade Halloween stencils.
Giant Window Spider DIY Decor
Use a milk jug and black pipe insulation to create this creepy, crawly spider display. The tutorial by HGTV is easy to follow and cheap to make. Finish off the display by stringing some cobwebs across your window and securing the spider on top.
Spooky Face Window Decor
They're always watching…This fun and easy Halloween craft is a great last minute decoration idea that uses black paper to cut out face shapes for every window. You can make your face as creepy or as friendly as you wish!
DIY Boarded Up Halloween Windows
What's creepier than an old, abandoned and likely haunted house?! Nothing! Create the illusion of a decrepit home this Halloween by following this simple and creative DIY tutorial.
Friendly Monster Window Decor for Halloween
Here's a fun and kid-friendly Halloween craft that will spruce up your windows! Simply use tape and paper to create all sorts of oogly monster eyes. The buck teeth are a nice touch, too.
Bloody Handprint Window Display
For something a little more gory, make these easy bloody handprints! The handprints play into the more macabre side of Halloween and are created using very few materials — like glue and food colouring.
Halloween Window Chalk Art
Not into creating too much of a scare? Try this super artsy Halloween chalk art instead! You'll get the opportunity to draw a haunted house, a spooky tree and a Happy Halloween greeting.
Climbing Skeletons Halloween Decor
I don't mean to alarm you, but there are several skeletons trying to climb through your window. This fun, minimalistic and immersive DIY will be a hit in your neighbourhood this Halloween!
Fake Broken Glass Halloween Window
Did you know that you can create the illusion of broken window panes using contact paper? Simply attach the paper and carefully use a razor to cut away jagged sections to create the look.
Halloween Window Box Decor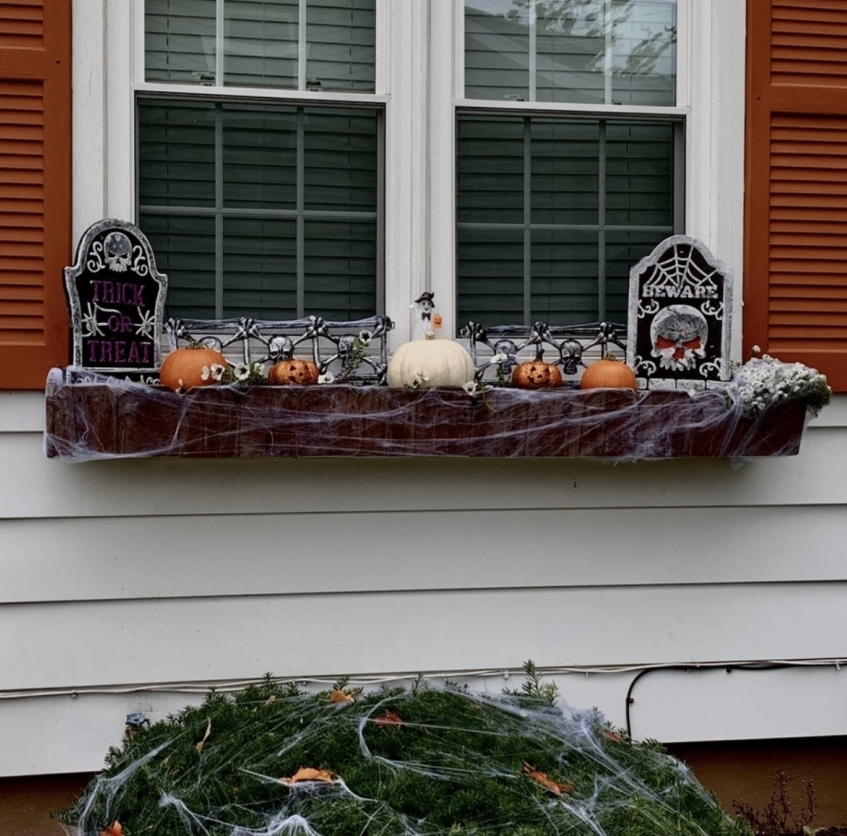 Here's a cute and easy way to decorate your windows this Halloween – set up a vignette in the window box! This creator uses pumpkins, graves and cobwebs for a great result.
DIY Bats Halloween Window Display
Bats are a stylish way to add a little spookiness to your windows this Halloween. Simply cut out different shaped bats and secure the body onto your window, bending the wings back slightly for a 3D look.
Glowing Eyes DIY Halloween Window Decorations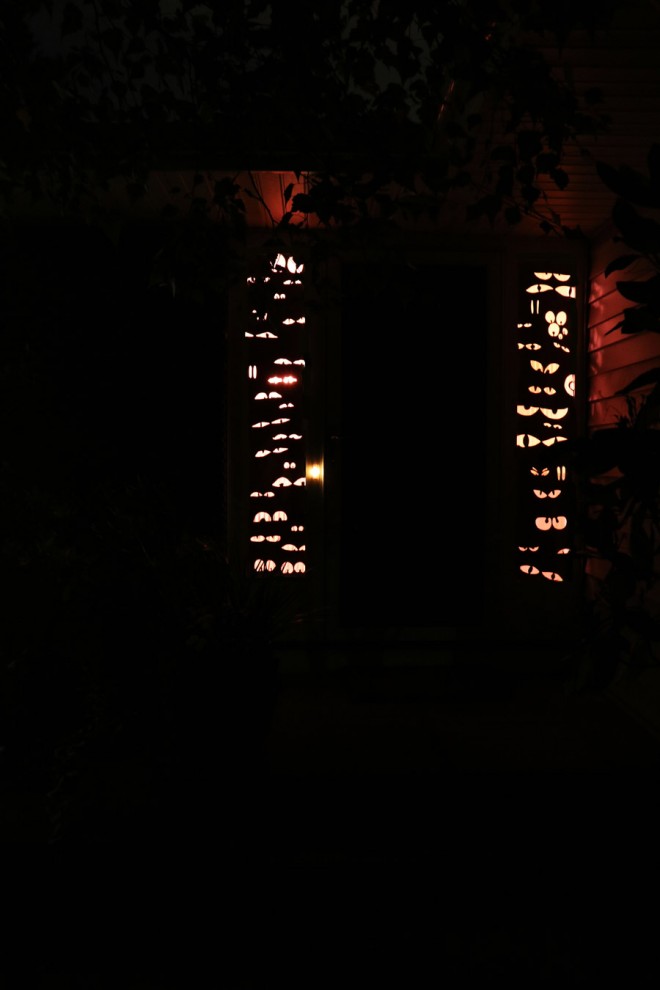 This fun and creative DIY is great for all your last-minute Halloween decor needs. Simply cut out some eye shapes on two long pieces of craft paper and secure them on the windows on either side of your front door.
Witch's Hut Window Silhouettes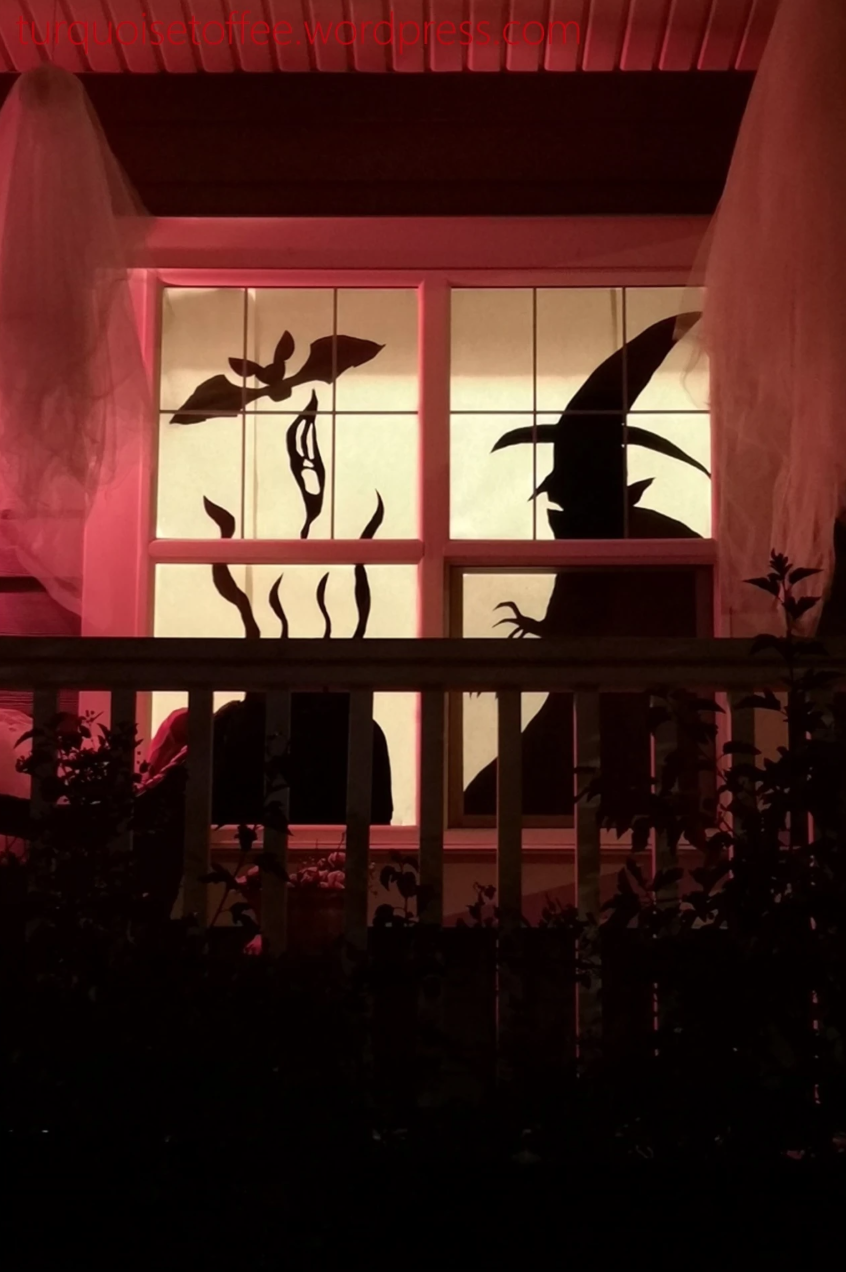 Double, double, boil and bubble. This witch scene is one of many silhouette ideas you can DIY this Halloween! Add a dim or orange-tinted light to the inside of your room to create an eerie effect.
Spider Web Window Clings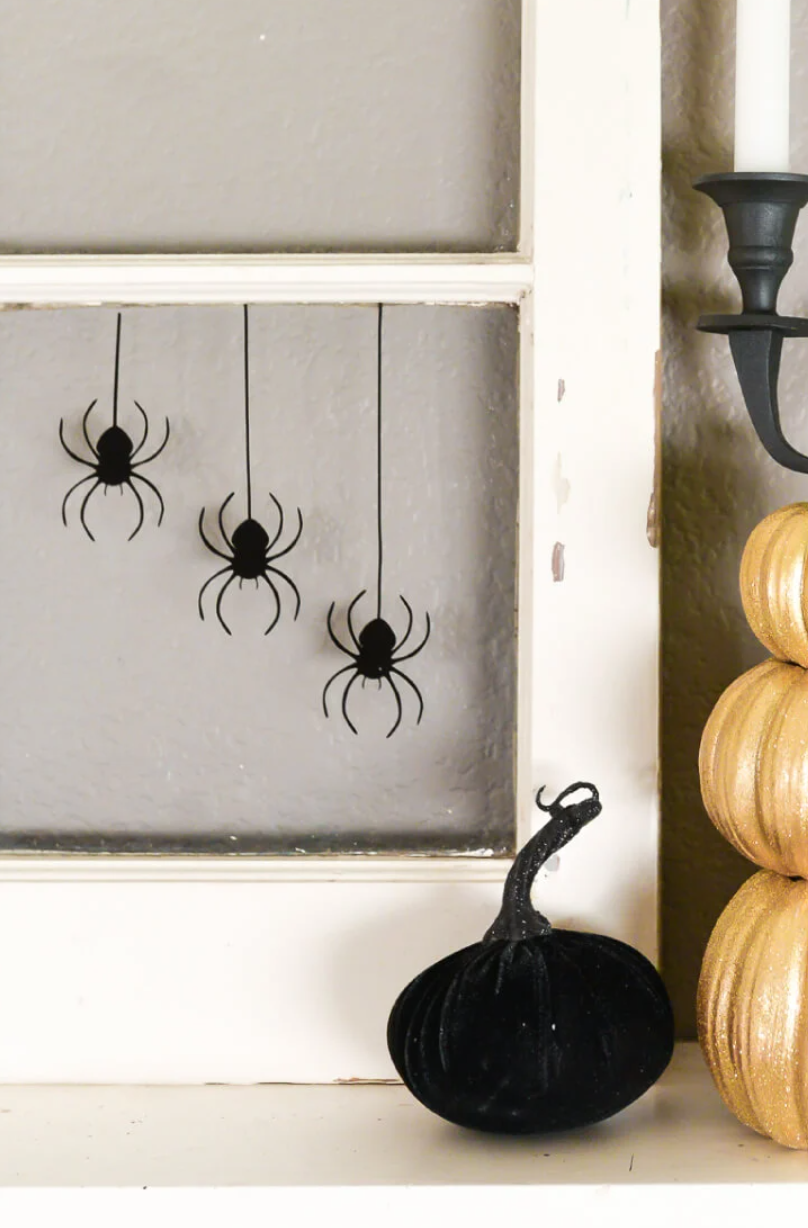 Like to keep things simple around Halloween? These minimal spiders will go with all your black and white decor while also being a cute way to tie in the spooky season.
Monster House
Incorporate your windows into your whole-house design. This incredibly inventive Halloween decor covers the windows with giant 'eyes' as part of the larger monster motif. Super creepy!
PIN THIS: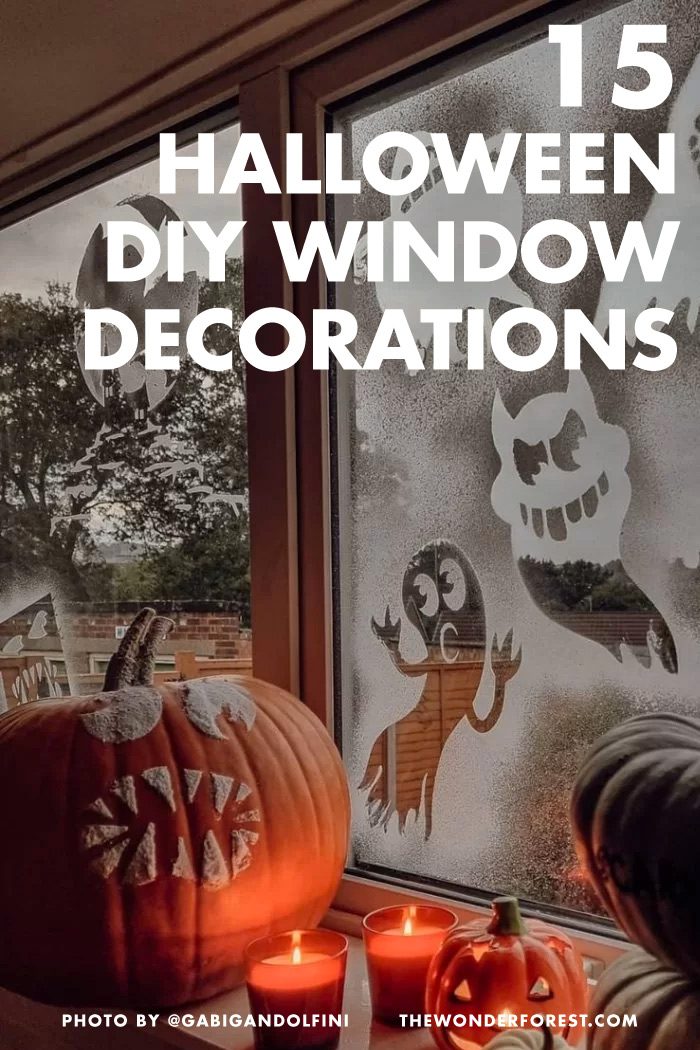 Last Updated on