Have you heard of farmhouse décor? If not, it's time to get to know this classic style!
Farmhouse is a style of interior design that is inspired by the rustic charm and simplicity of rural farmhouses. With a combination of a vintage, rustic, and industrial feel, it is often associated with warmth and coziness.
If you're looking to make your home a cozy and welcoming atmosphere, then this is the inspiration you've been looking for… Here are some stunning farmhouse bedroom ideas that can help create a cozy and inviting atmosphere.
Neutral Colour Farmhouse Bedroom
Using neutral colours such as white, beige, or brown will create a calming and relaxing ambience. These colours can also make the room appear larger and brighter.
A white, neutral-coloured duvet and a rustic rug are always a good idea! This whole bedroom is a farmhouse dream.
Wooden Floors in the Bedroom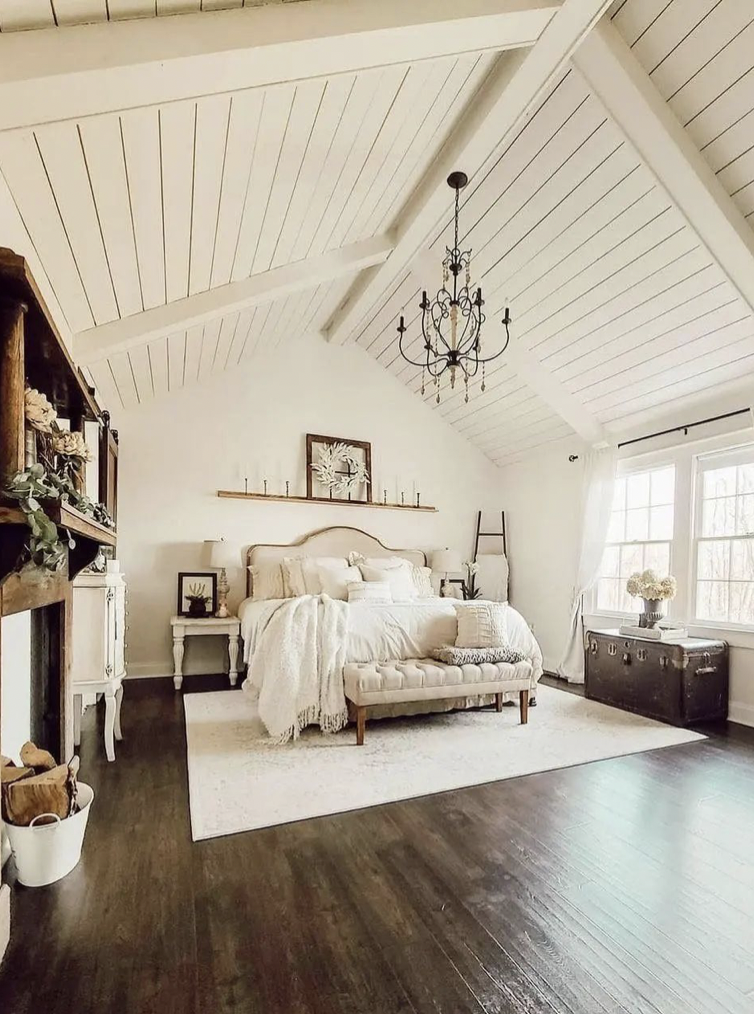 If you're lucky enough to have some beautiful wooden floors, then embrace them! Not only do they give off farmhouse chic, but they also offer durability, easy maintenance, versatility, and longevity.
Rustic Elements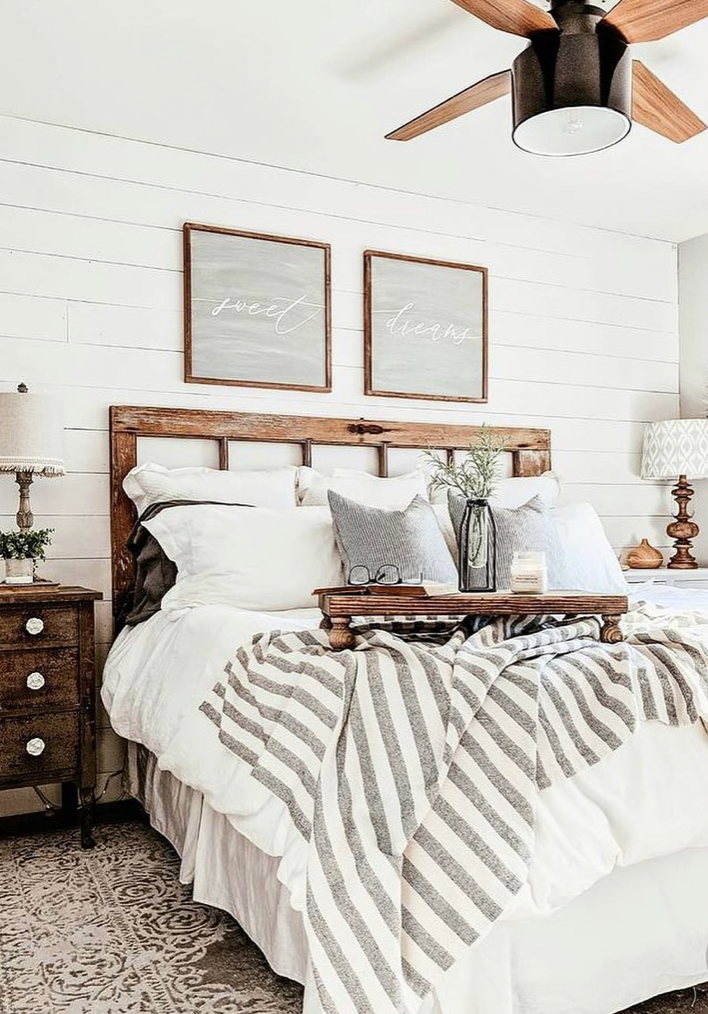 Incorporate rustic elements such as wooden headboards, exposed brick or stone walls, or distressed furniture to add warmth and texture to the space!
Natural Materials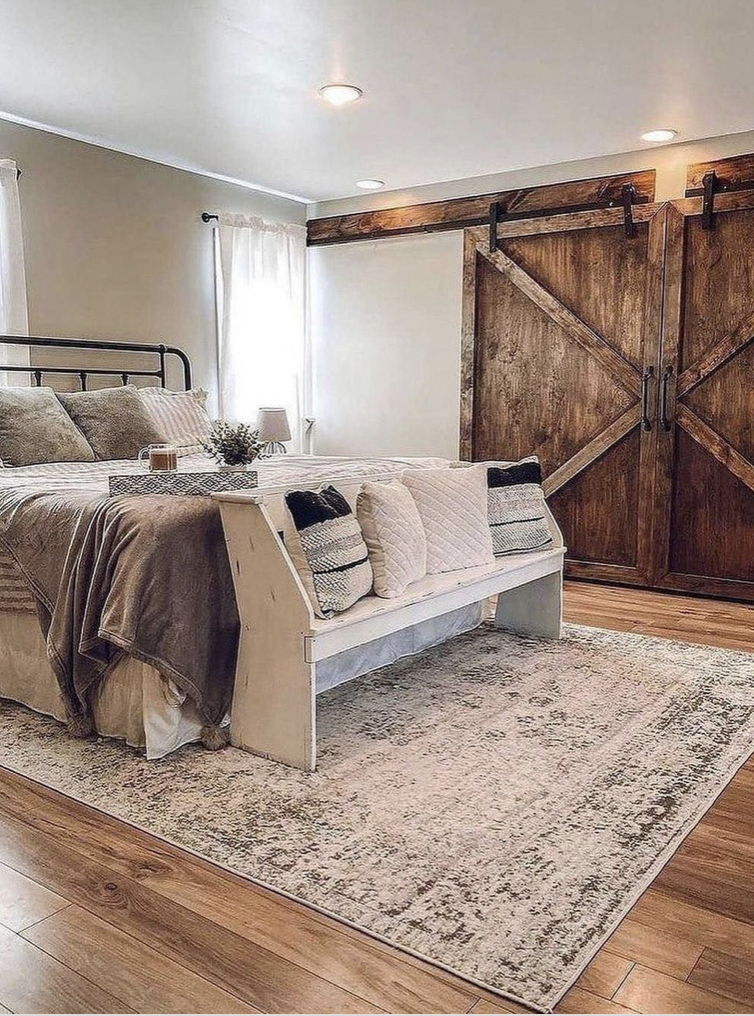 Use natural materials such as wood, cotton, and wool for bedding, curtains, and rugs to enhance the farmhouse style. These materials provide a cosy and comfortable feel. Just look at that beautiful wooden door!
Vintage Touches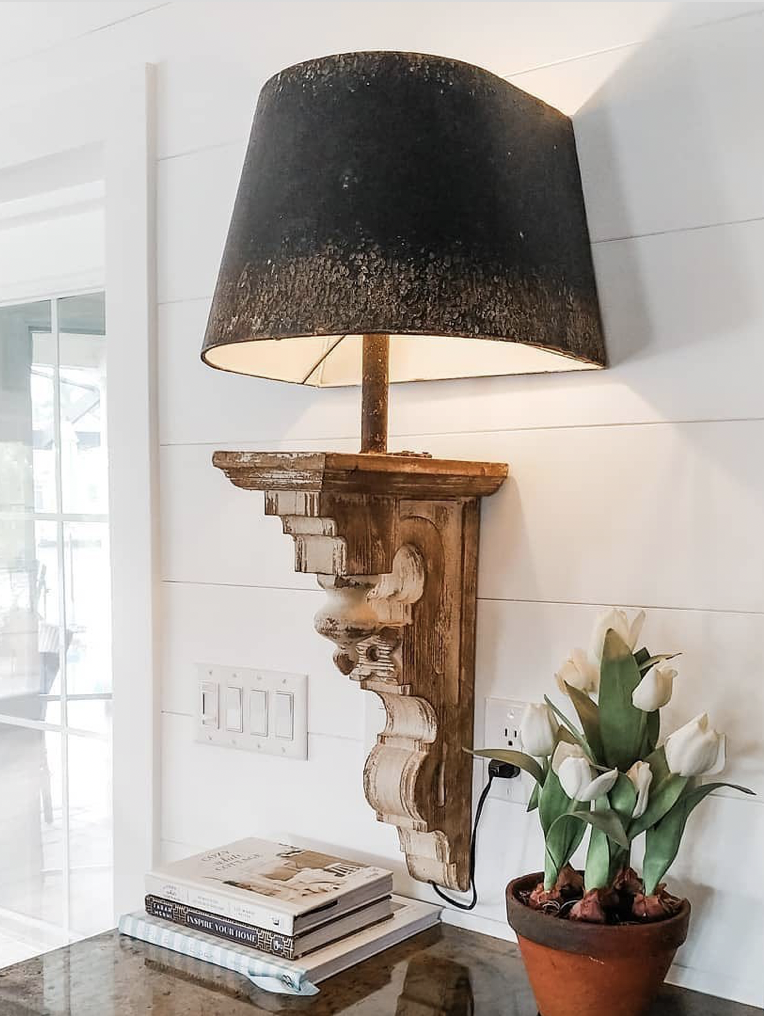 Incorporate vintage accents such as antique lamps, mirrors, or frames to add character and charm to the space.
Bring the Outdoors In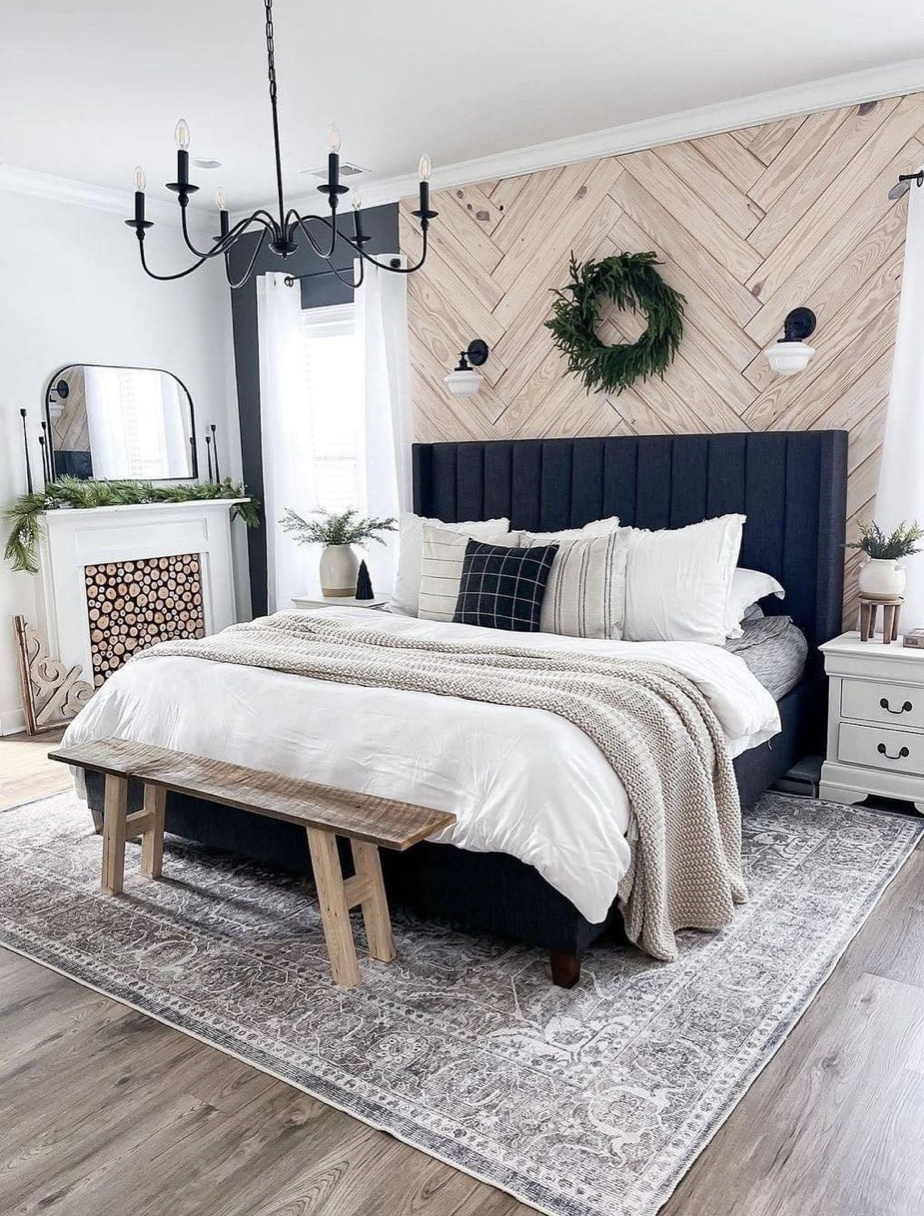 Incorporate natural elements like flowers, branches, or twigs in a vase to bring a touch of nature inside.
Mix Patterns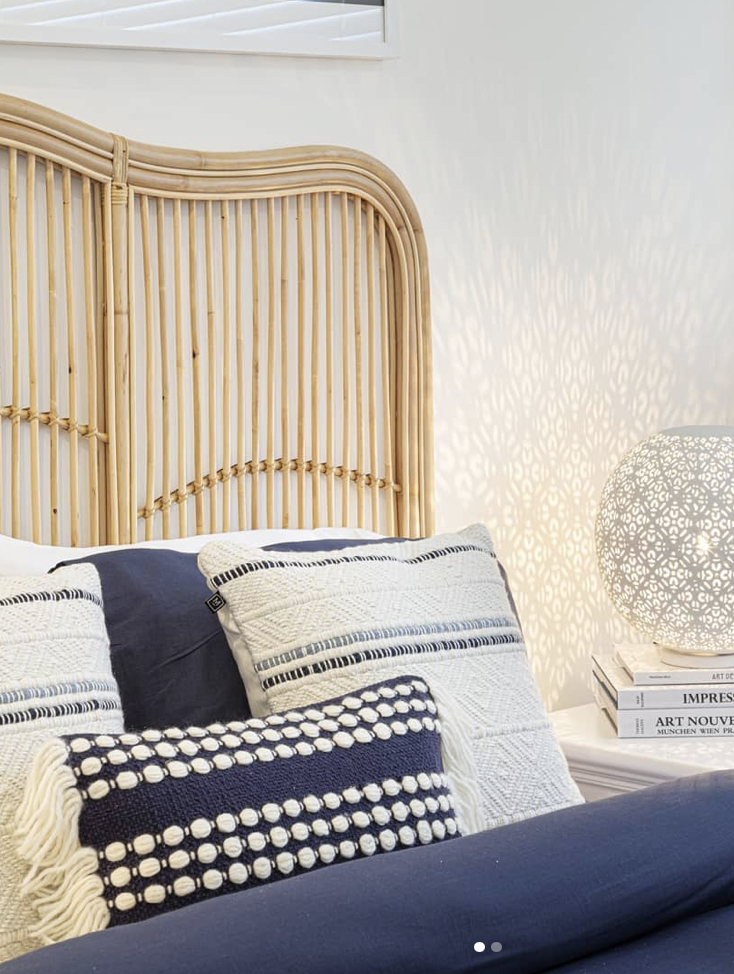 Mix and match patterns like gingham, plaid, and stripes to create a relaxed and casual vibe. It's also a popular design technique that can add visual interest and personality to a space!
Add Cozy Textiles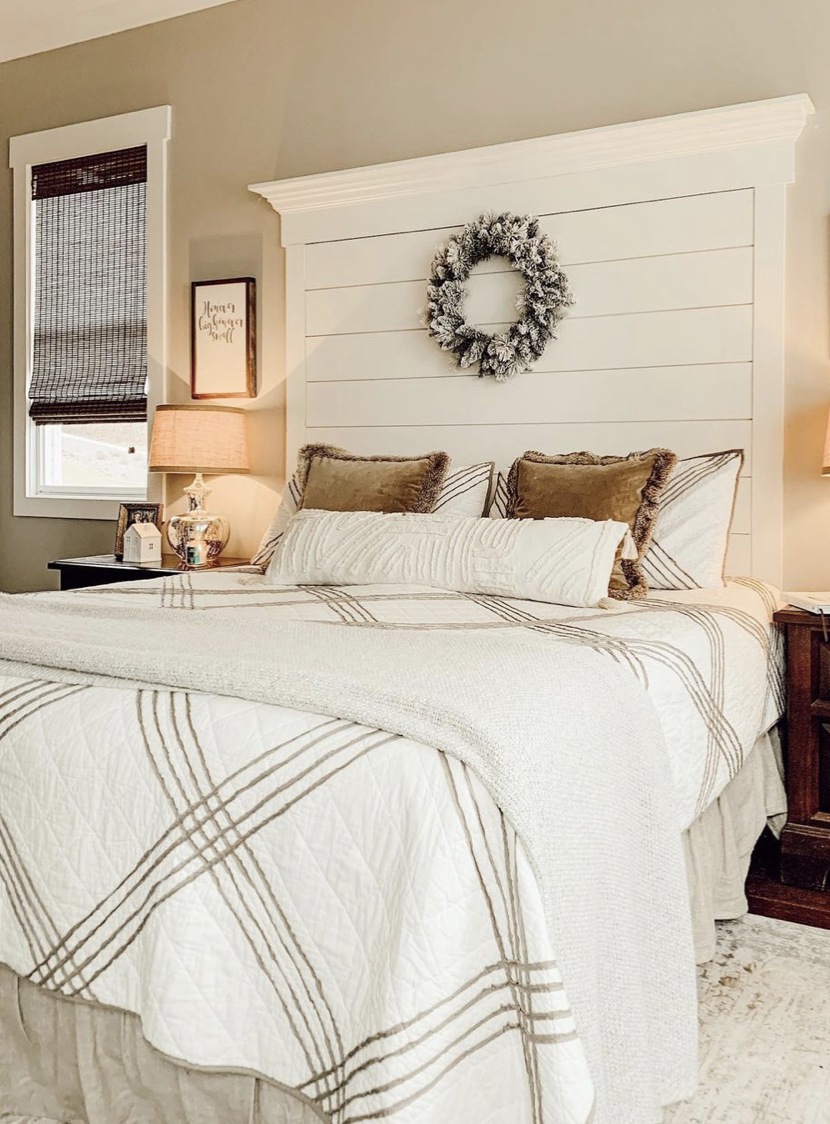 Use cozy textiles such as throw pillows, blankets, or a soft rug to add warmth and texture to the room.
It will also make your room much more inviting and comfortable; you'll thank yourself too when it comes to getting cozy at bedtime!
Farmhouse Art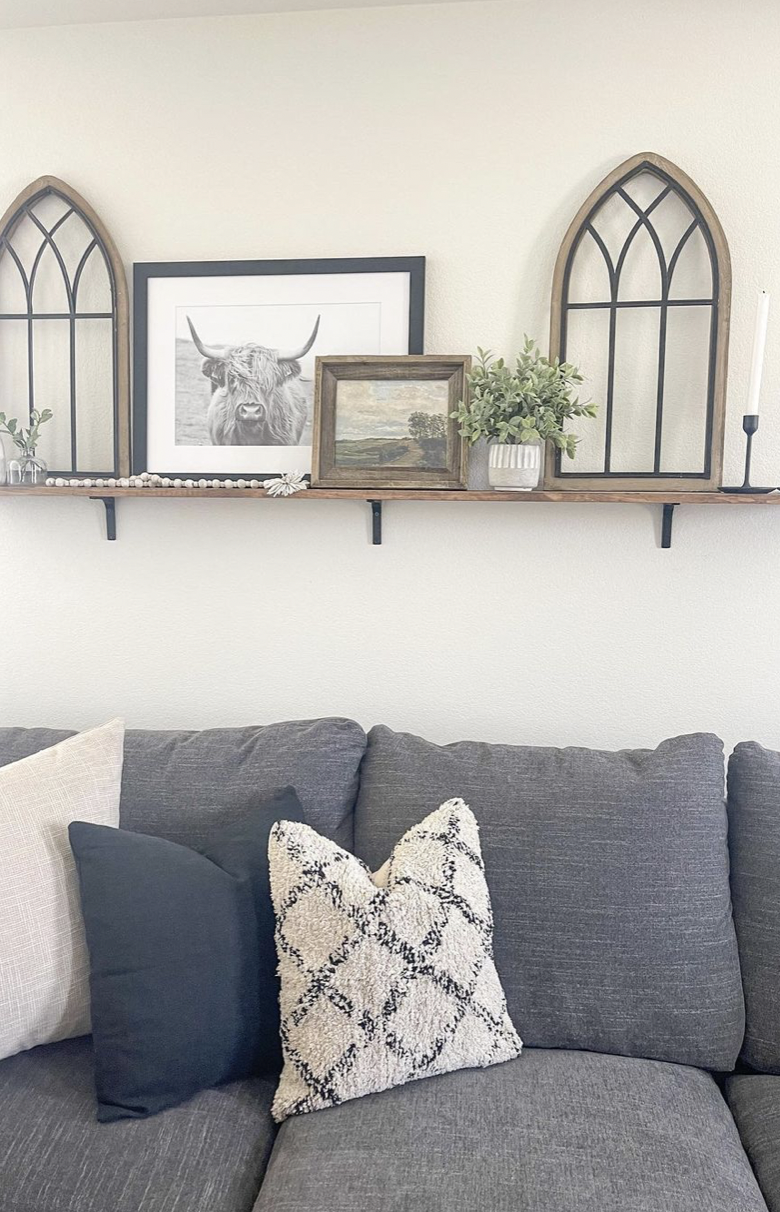 Adding a bit of farmhouse art to your bedroom is super cute! Any art that features charming, rustic, and nostalgic imagery will make your room feel warm, simple, and full of nostalgia.
It's a great chance to support a small business too!
Panelled Walls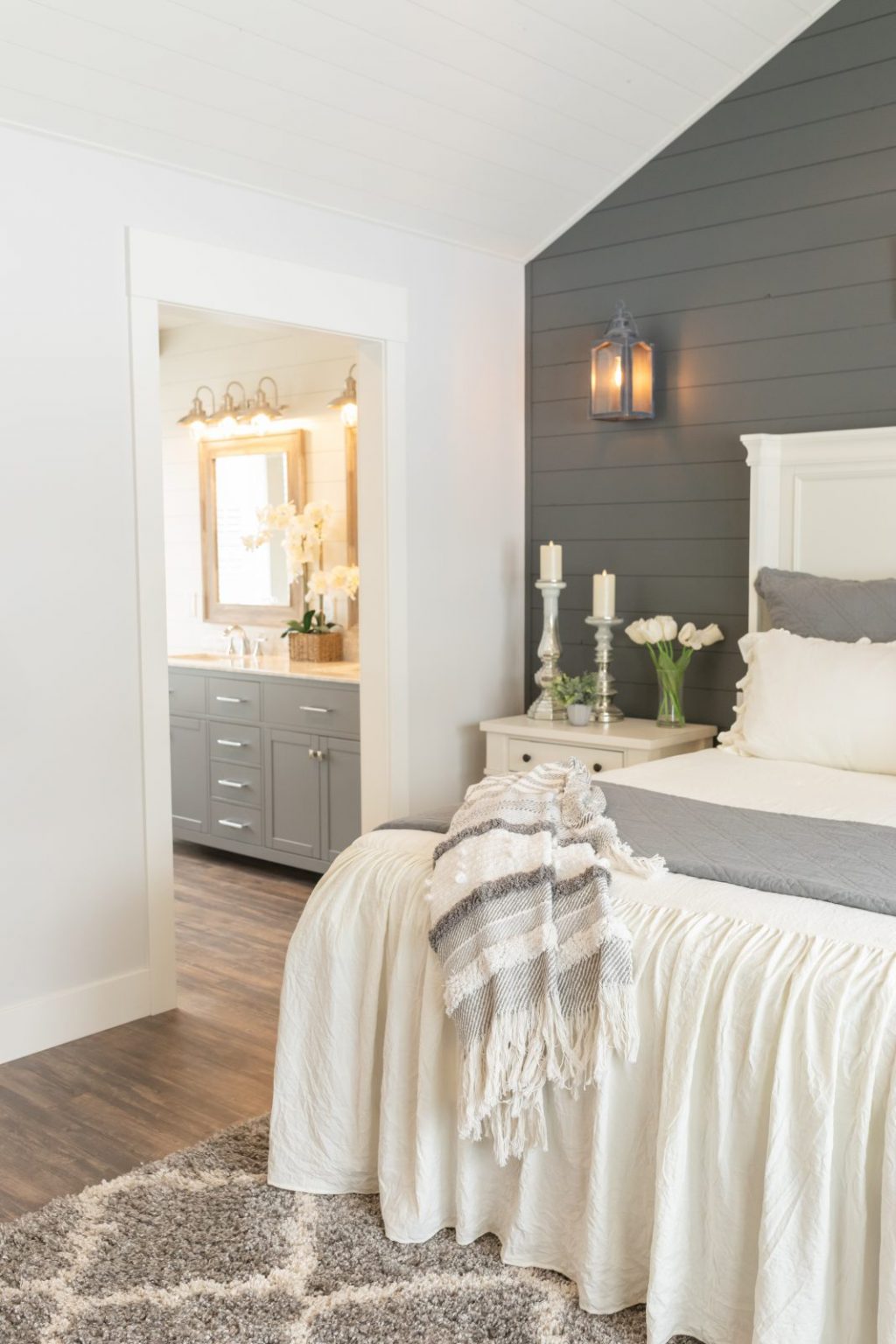 Panelled walls add texture, warmth, and timeless beauty to a room's design. They're also super popular at the moment and they can be a great DIY project!
Exposed Farmhouse Beams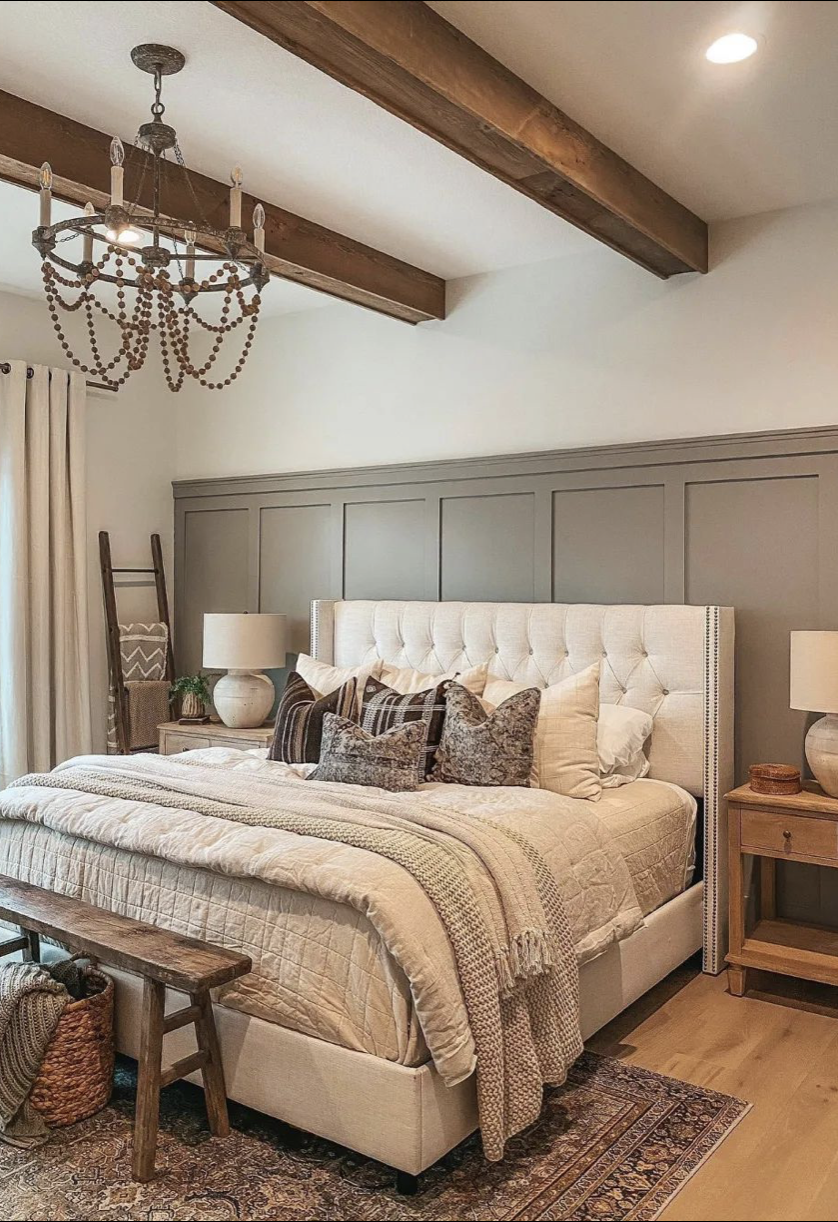 We must mention beams because WOW! Exposed beams add a rustic, natural, and timeless look to a house. They definitely enhance the character and charm, giving it a unique and appealing aesthetic.
This example from @farmhouselifestylee brings together beams and wooden, panelled walls perfectly!
Metal Bedframes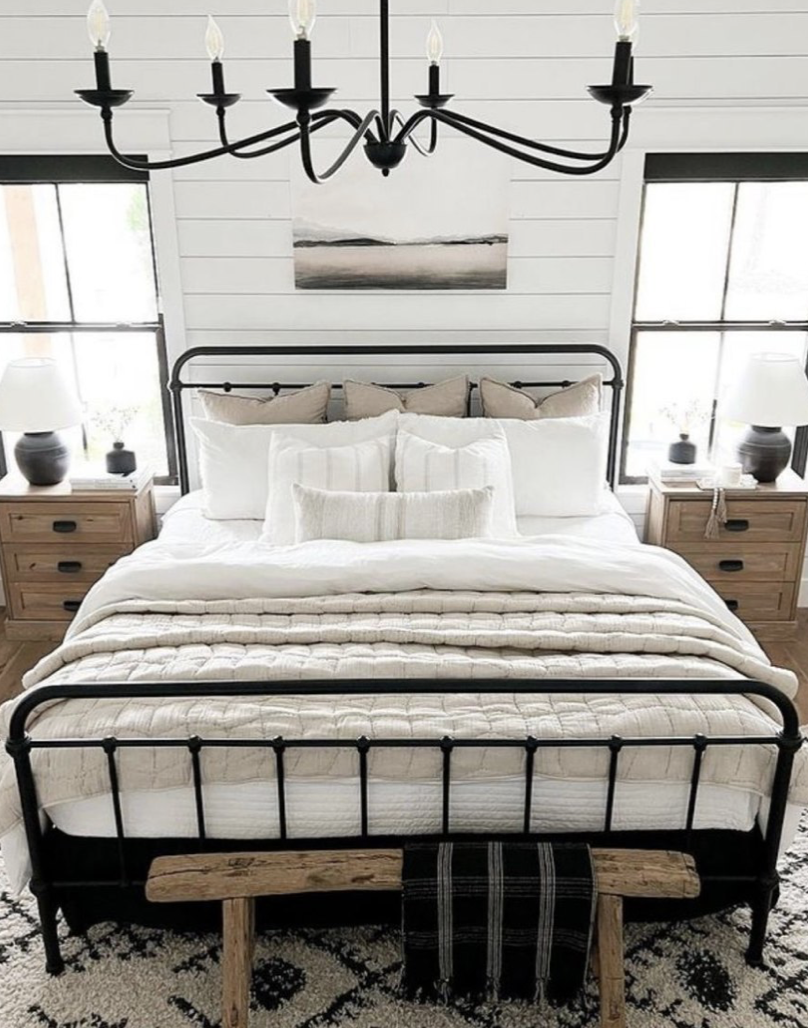 A black metal bed frame really brings a farmhouse bedroom aesthetic together! They look sleek and minimalistic while also creating a classic and timeless look.
They're also usually super long-lasting so they're great for the environment and go with almost any bedroom look if you do decide to redecorate!
Classic Chandeliers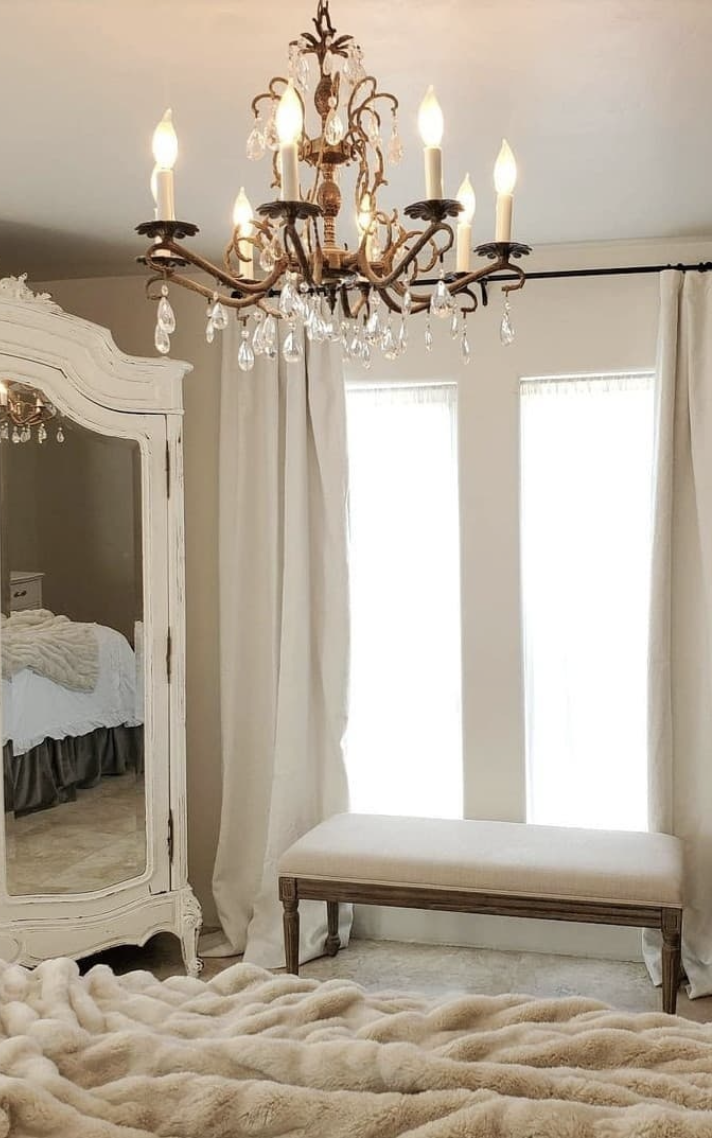 I'm sure you've noticed by now the number of chandeliers that have appeared in the photographs throughout this post.
Chandeliers often have a vintage or rustic look, which complements the natural and cosy feel of a farmhouse interior. Many chandeliers feature materials such as wood, wrought iron, or distressed metal, which add to the rustic charm of the space.
Large, Freestanding Furniture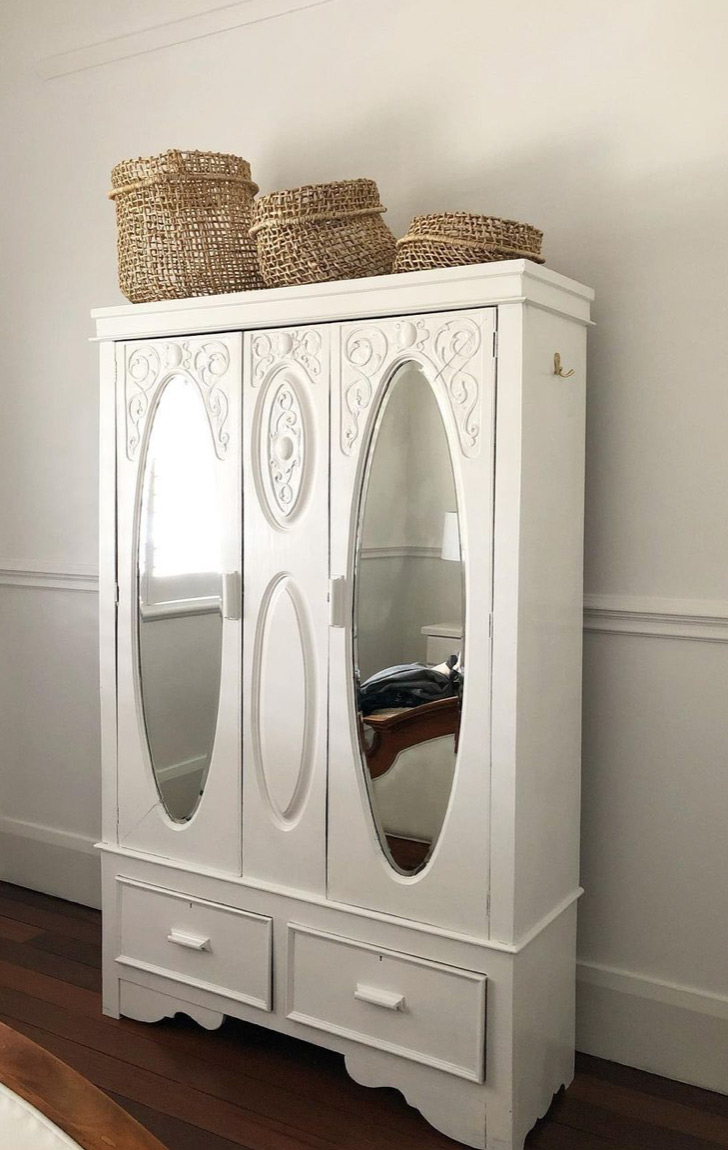 Furniture that is large and freestanding is also often vintage which means it has a unique, one-of-a-kind quality that can add character to a room. Large wardrobes have a timeless design that can complement a range of interior styles, especially in a farmhouse bedroom aesthetic!
A Touch of Gold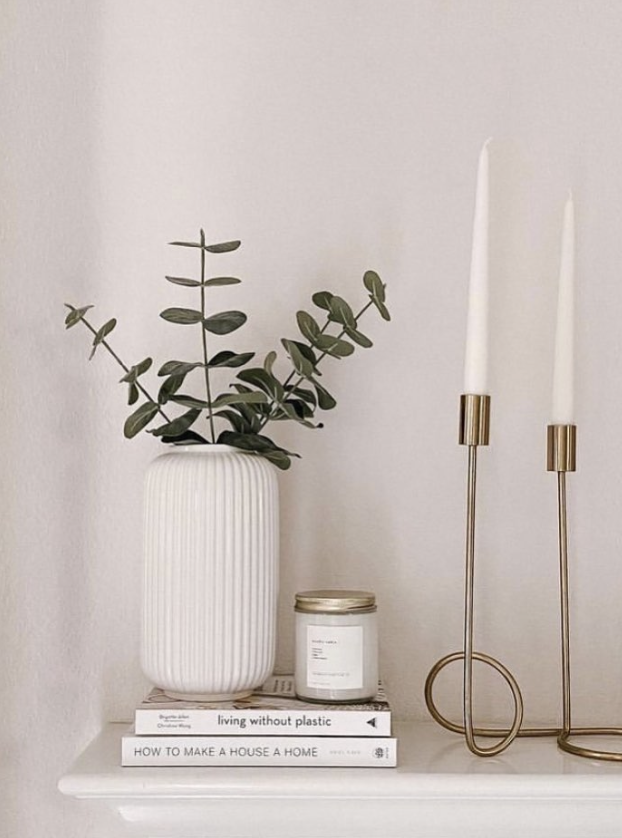 Gold accents have a warm, glowing quality that can bring a sense of comfort and cosiness to your bedroom. They add a classic, timeless look that never goes out of style and makes everything look more expensive too which is a bonus!.
Farmhouse decor has become increasingly popular in recent years, its cozy aesthetic is timeless and we know you're going to love it for years to come.
PIN THIS: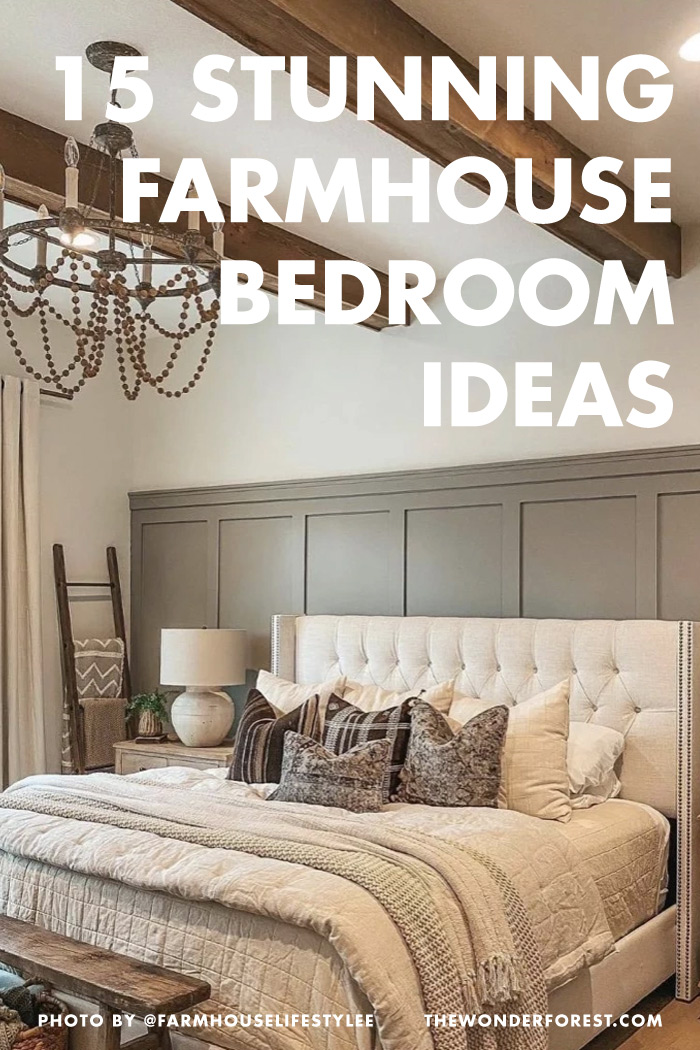 Last Updated on