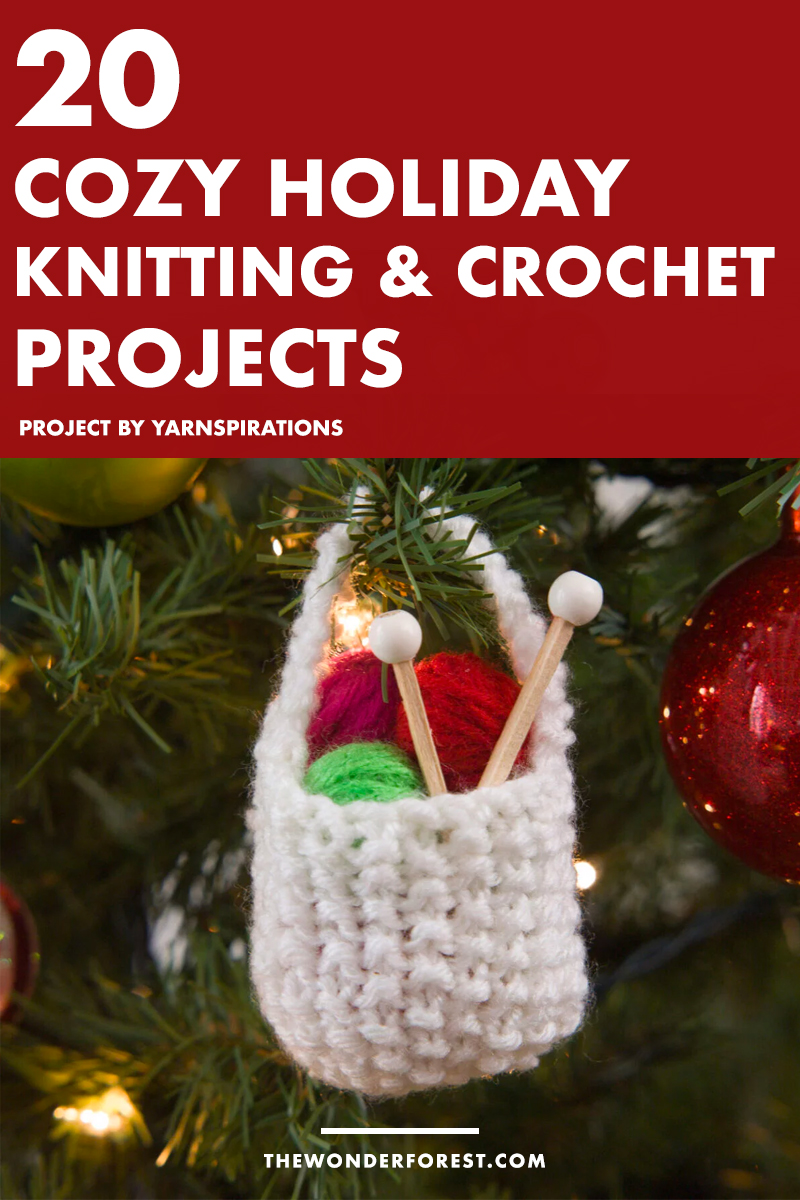 It's that time of year! The snow is falling, the days are growing shorter, and knitters and crocheters finally have an excuse to do what we love most – stay inside and craft!
Not sure what to cast on this holiday season or in need of a quick last-minute gift? We've got you covered with these 20 cozy holiday knitting and crochet project ideas just in time for the holidays!
Crochet Christmas Lights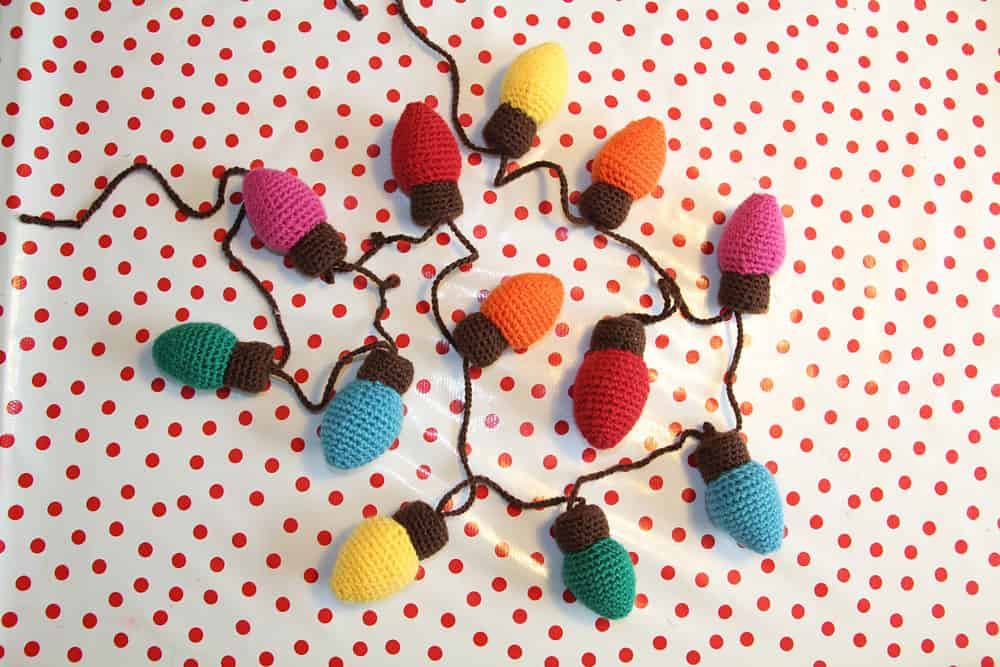 This adorable crochet garland of Christmas lights offers a simple and chic way to decorate your home for the holidays. These would look great on a mantle or strung across a window or door frame.
And unlike regular Christmas lights, they're guaranteed to look amazing at night AND during the day!
Peppermint Twist Hat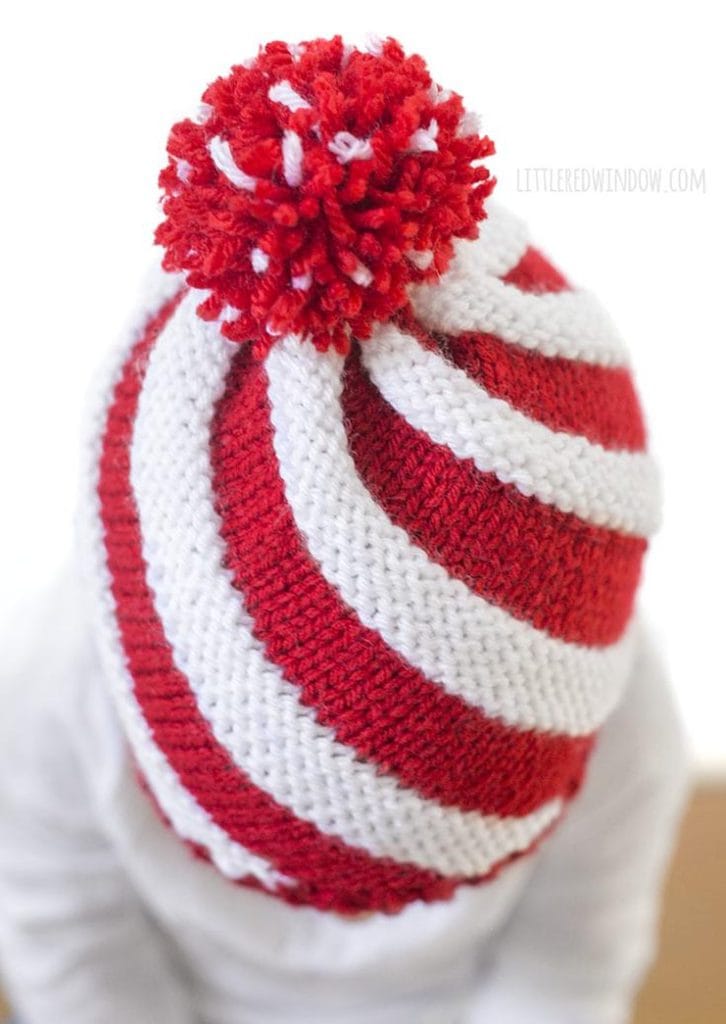 Make this cute and simple peppermint twist hat as a quick holiday present for the children on your gift list. Let's not be too limiting…the hat is also suitable for whimsical or Christmas-loving adults in your life!
Yarn Basket Tree Ornament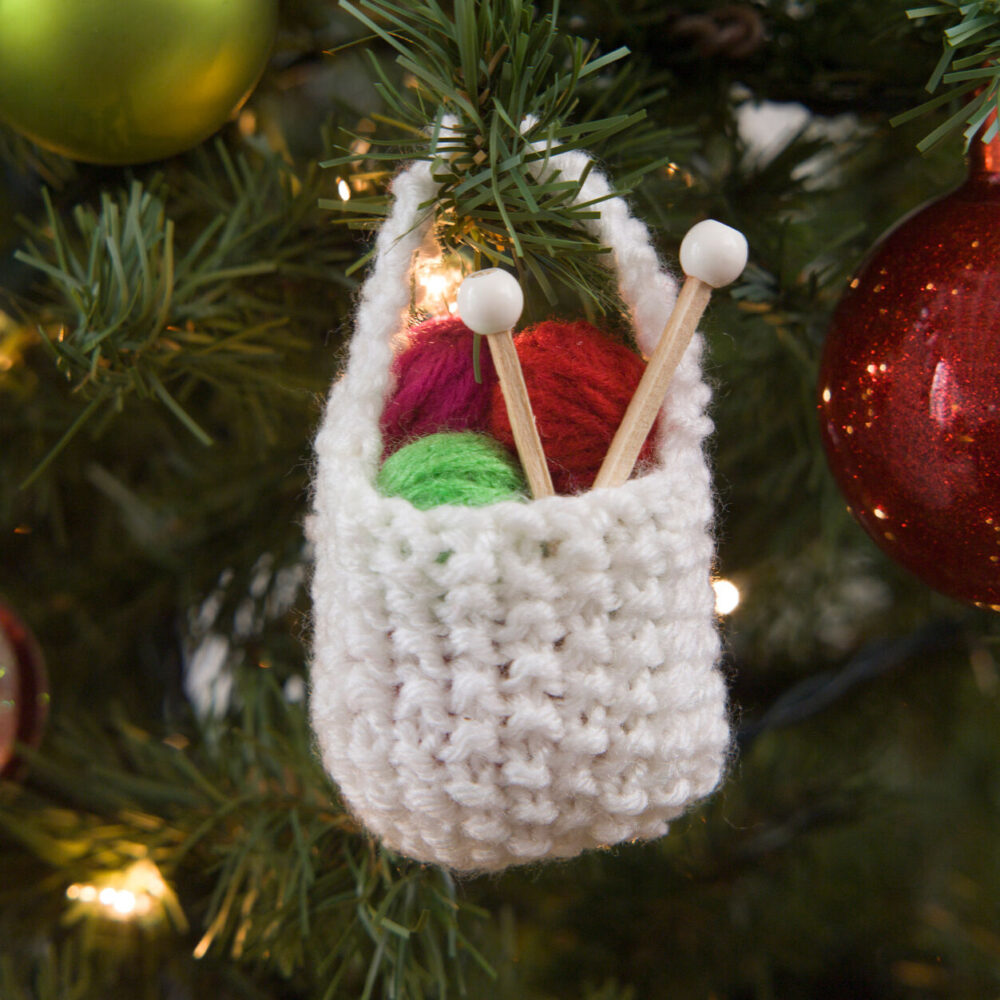 What knitting friend wouldn't appreciate this sweet little yarn basket tree ornament? Also a great stash-busting project, why not make a bunch to gift to all the folks in your local knitting circle?
Beginner's Holiday Sweater
Let's admit it – holiday knitting can be stressful! Life gets busy, and our gift knitting can easily fall to the wayside, or, worse, start to feel like a chore. Why not keep it simple with this beginner's holiday sweater by Sewrella?
Even if you are a seasoned knitter, this easy, watch-Christmas-movies-while-drinking-eggnog-with-rum type sweater pattern might be just what the doctor ordered!
Knitted Gift Bag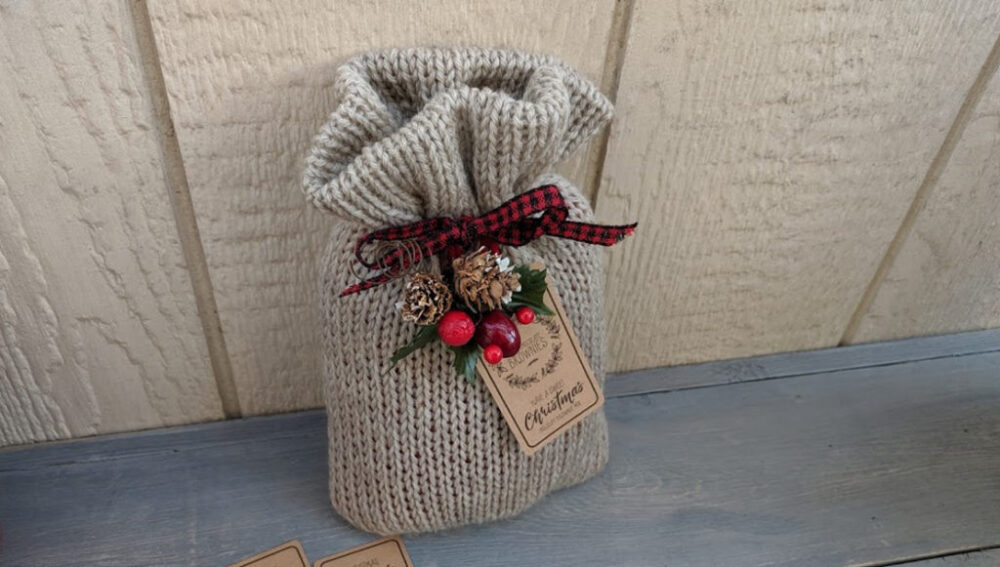 Practical, quick, and cute, these knitted gift bags add a personal touch to any gift from a bag of Christmas goodies to a bottle of Christmas cheer. Use a loom for lightning-fast results and make a bunch for all your friends!
Christmas Mouse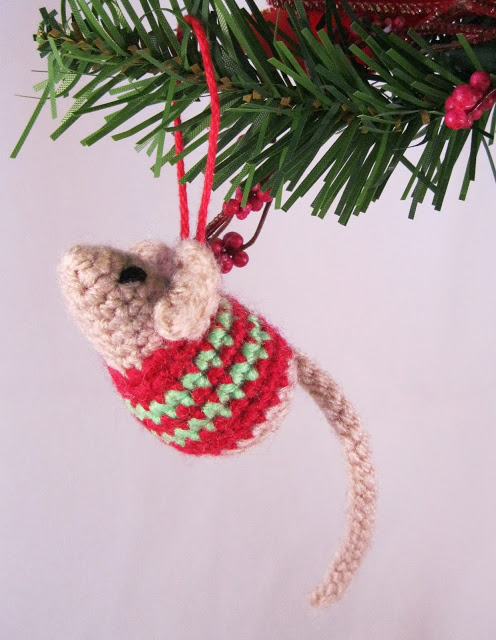 Look at his little tummy! Who would not want this adorable mouse on their Christmas tree!? Bonus: use up your scrap yarn making his little sweater in whichever whimsical colors you desire!
"A Little Christmas Cheer" Crochet Bauble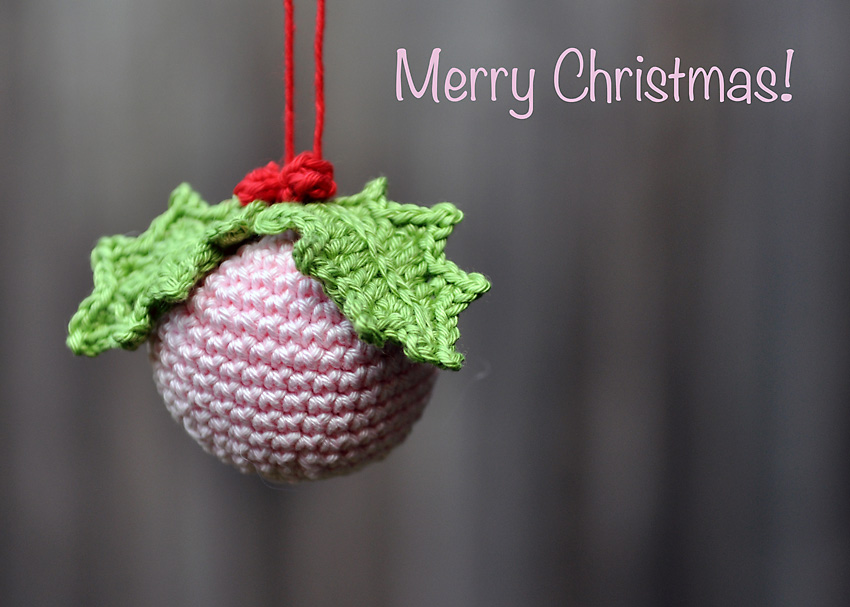 Turn cheap dollar-store baubles into something truly special with this "Little Christmas Cheer" crochet pattern from A Conversation with Moo.
Winter Deer Socks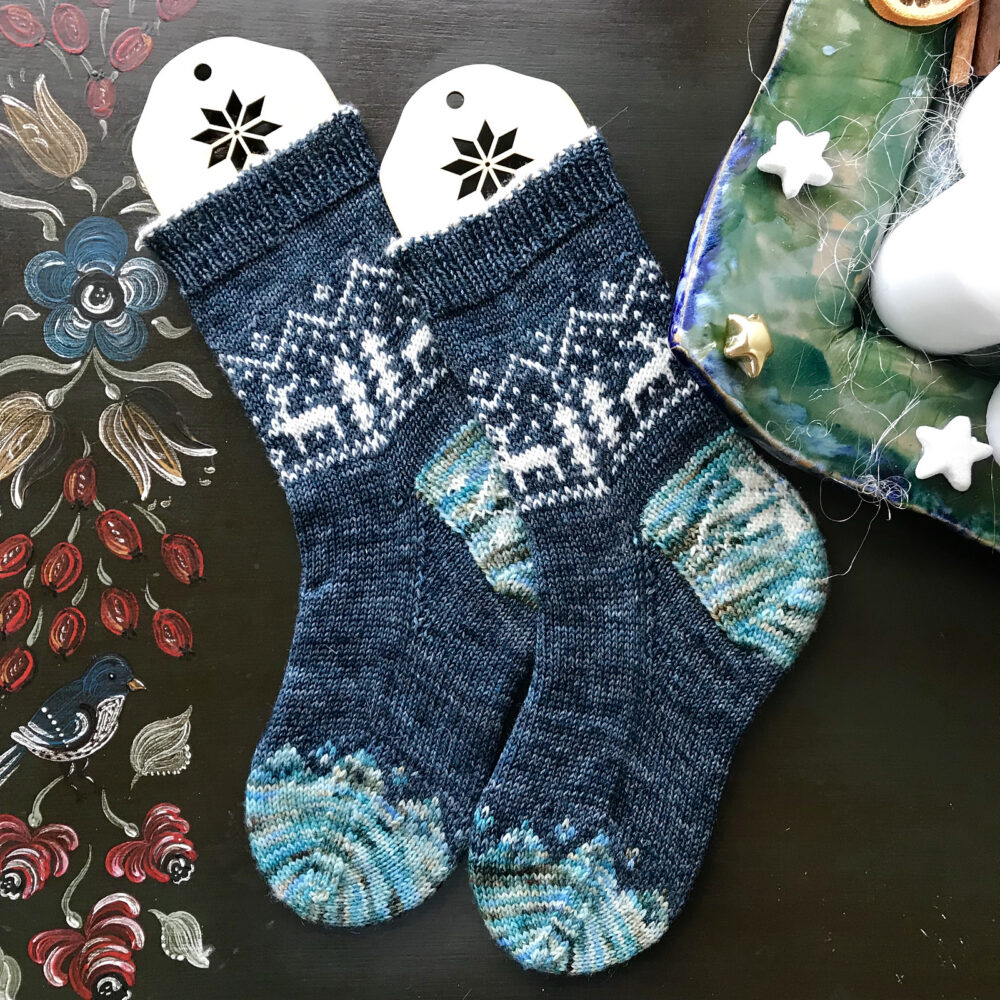 Yes, socks take forever. But what on earth is more satisfying than a finishing a pair of sturdy knitted winter socks? This intricate and festive pattern by Stone Knits makes for a compelling knit that will scratch that fair isle itch you didn't know you had.
Crochet Snowman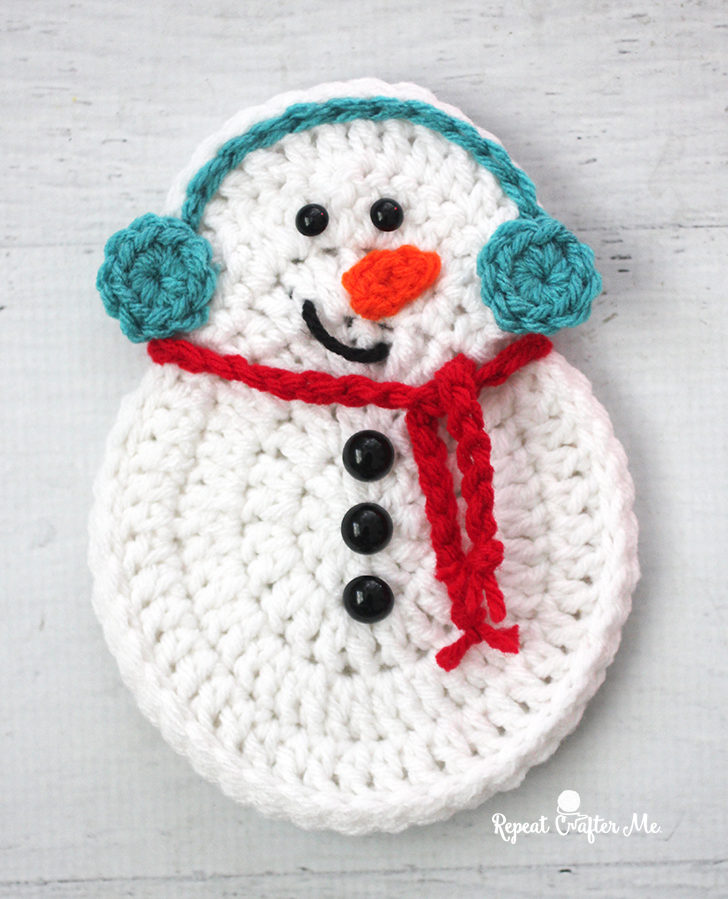 He's small, he's cute, he's customizable. This little crochet snowman is the perfect addition to your holiday craft to-do list, either as a gift for a loved one or for your own holiday decor.
Holiday Slipover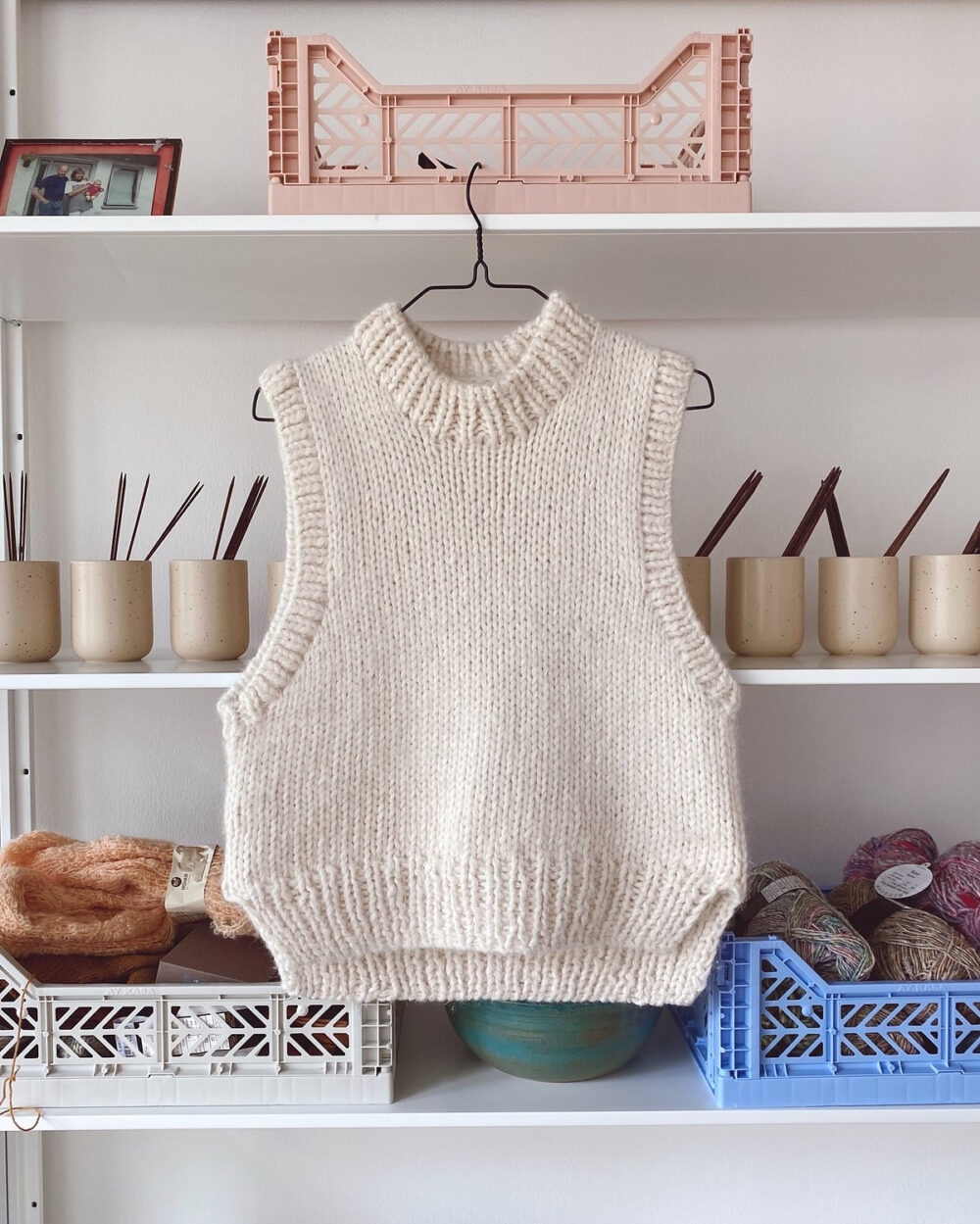 Make this Holiday Slipover by PetiteKnit either for yourself or for the trendy woman in your life who would make great use of this winter layering piece that can be worn with literally any holiday outfit!
Tiny Sweaters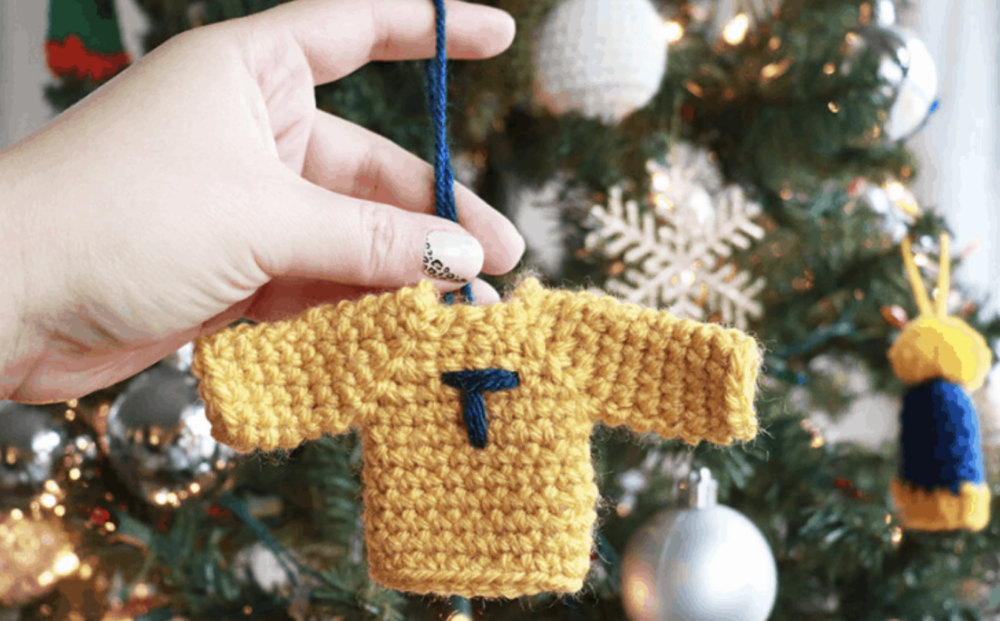 Most knitters agree that sweaters are seriously fun projects because they offer endless opportunities for creativity and personalization. The only problem is that most sweaters require gauge math, endless trying on, and copious amounts of note-taking.
Not these little guys! Cast on, let out your inner designer, and then cast off worry-free with Maria's Blue Crayon's tiny sweater ornament pattern! Who knows? You could just be inspired to cast on your next regular-sized sweater project!
Christmas Can Cozy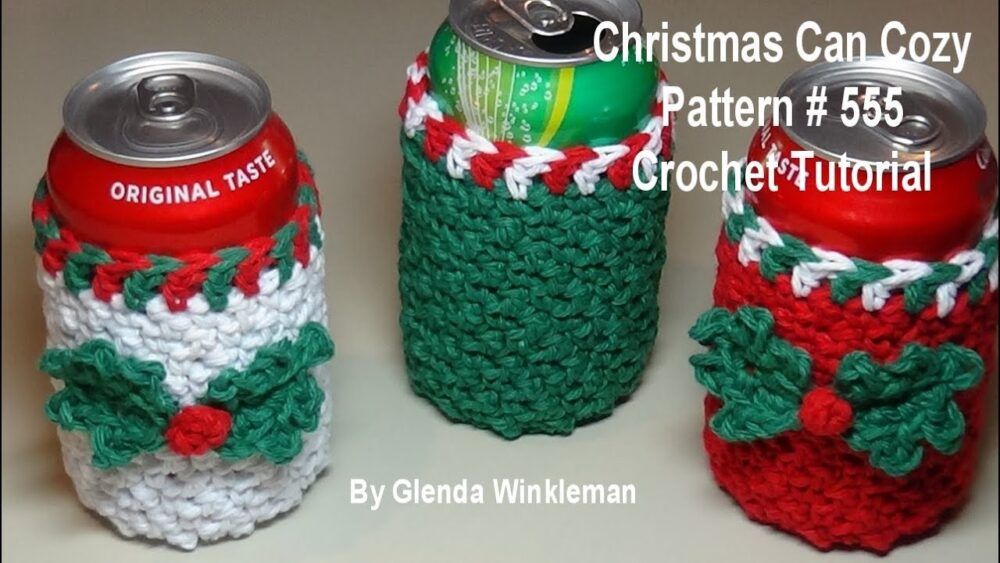 Christmas is everywhere! This silly and fun Christmas craft aims to make even a can of beer look like a part of the holiday-themed decor!
Snowflake Mittens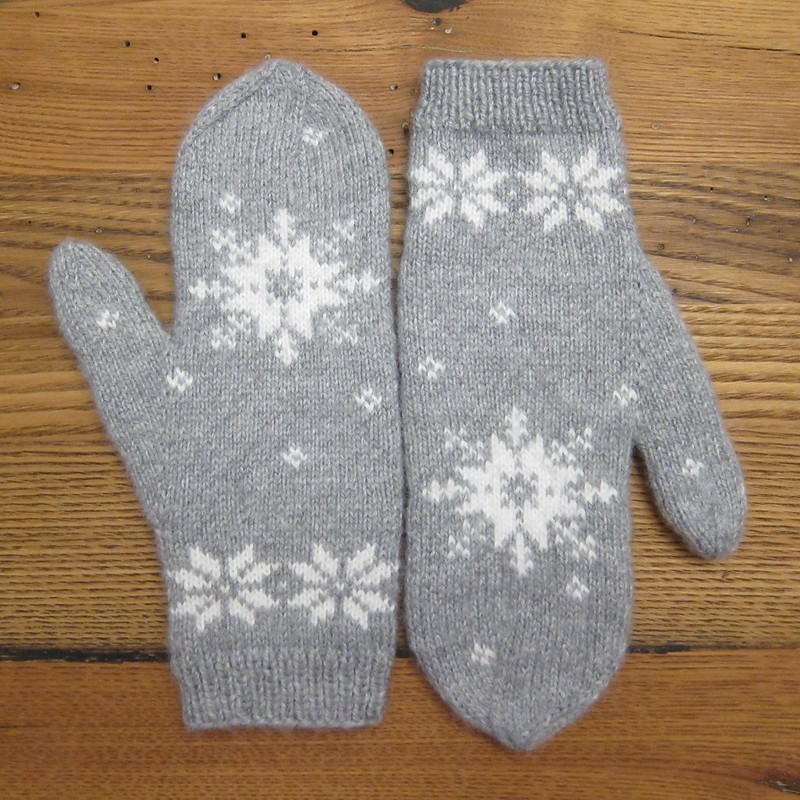 These holiday snowflake mittens are the perfect project to cozy up with on those cold winter mornings, cup of coffee in hand, while watching the snowflakes dance by your window. When you do eventually venture outside into the cold, your hands will be toasty and warm!
Holiday Striped Pillow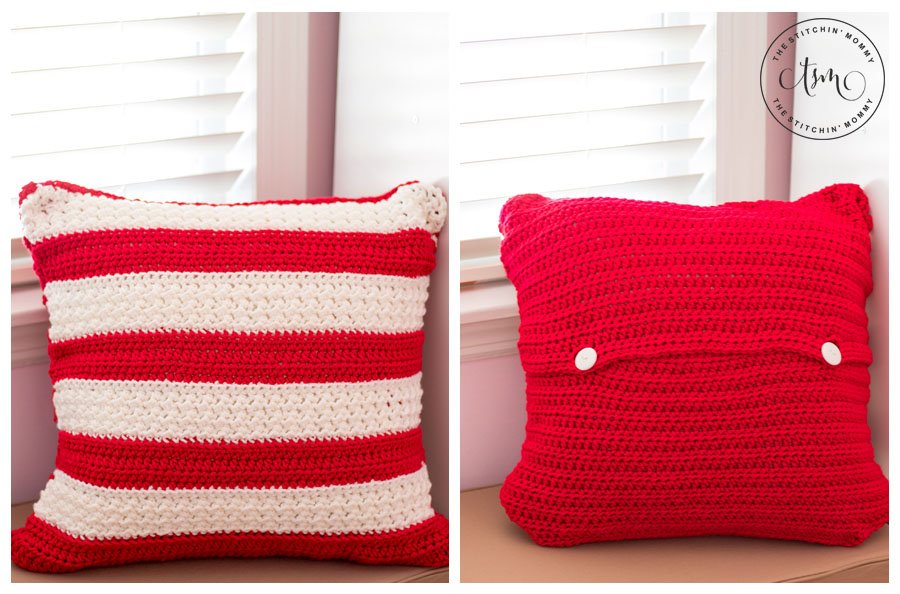 This holiday crochet pillow pattern is super cute and simple to make as a Christmas gift or accent for your home. Bookmark this one as it could also work in non-holiday colors as a gift for birthdays, baby-showers, and other occasions!
Eclectic Christmas Sweater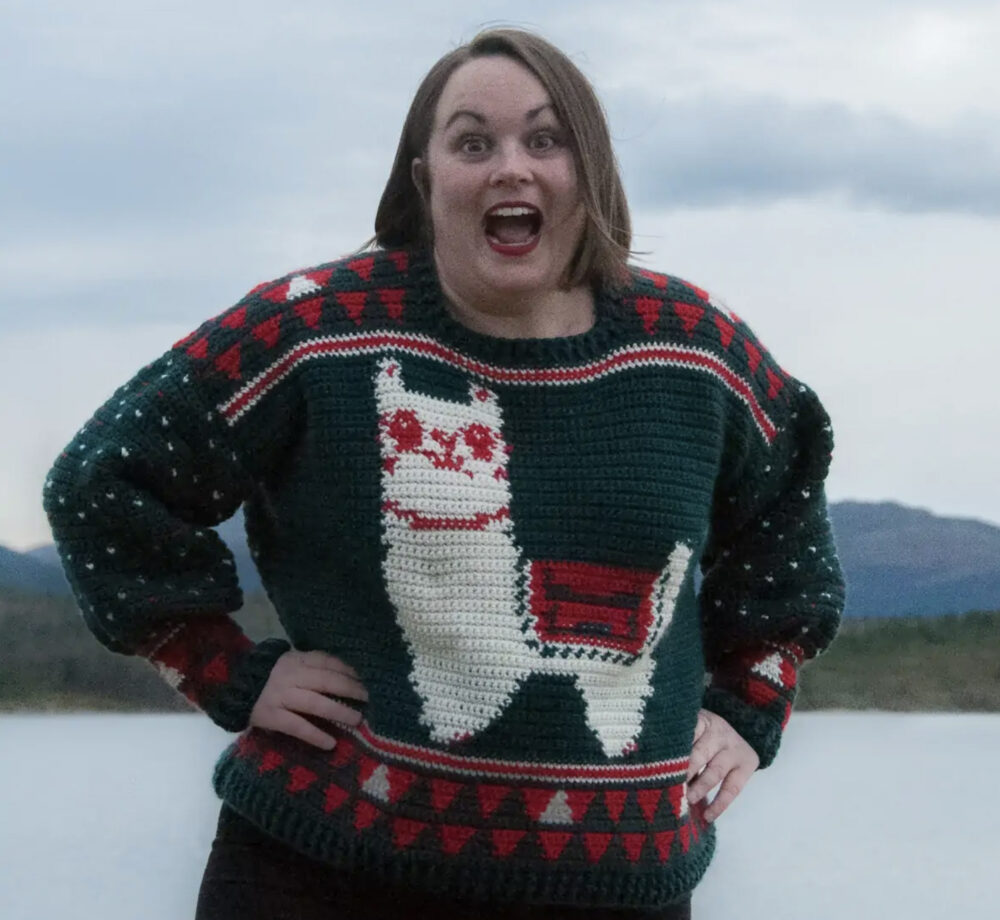 Let's be realistic: most 'ugly' Christmas sweaters are actually super cute – and this eclectic llama creation is no exception! A great option for a quick gift or easy addition to your own sweater collection!
Christmas Tree Ornament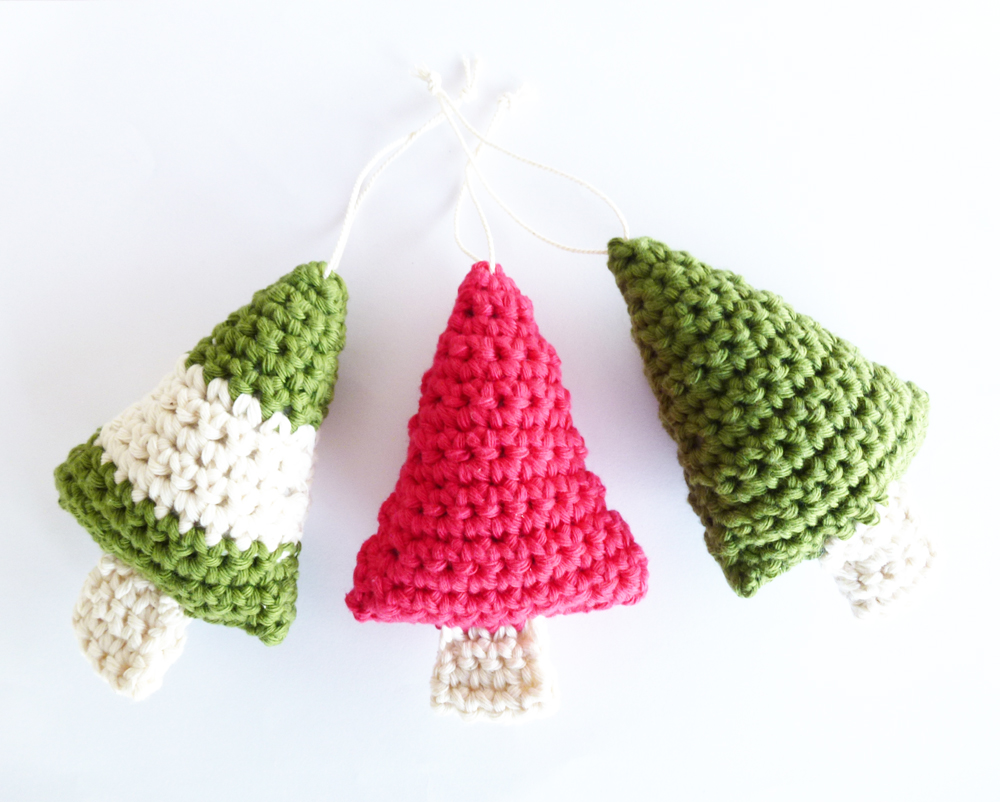 Sometimes you just want a cute and quick pattern you can pump out a whole whack of to gift to all the crochet-worthy people on your list without losing your sanity trying to make a million pairs of slippers.
This is that pattern. And the stash-busting possibilities are endless. Who doesn't love a hot pink tree with gold stripes?
Tiny Mitten Ornaments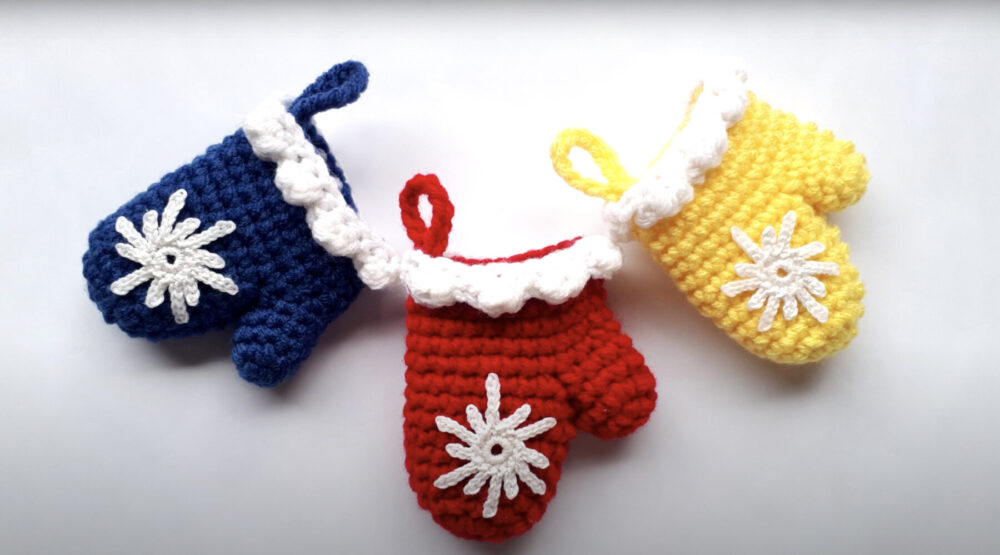 Mittens are one of those projects that always seem like they'll be easy and quick, but end up taking more time than you intended. Not so with these tiny mitten ornaments – all the casting on fun and inspiration with none of the commitment. Yes please!
Evergreen Socks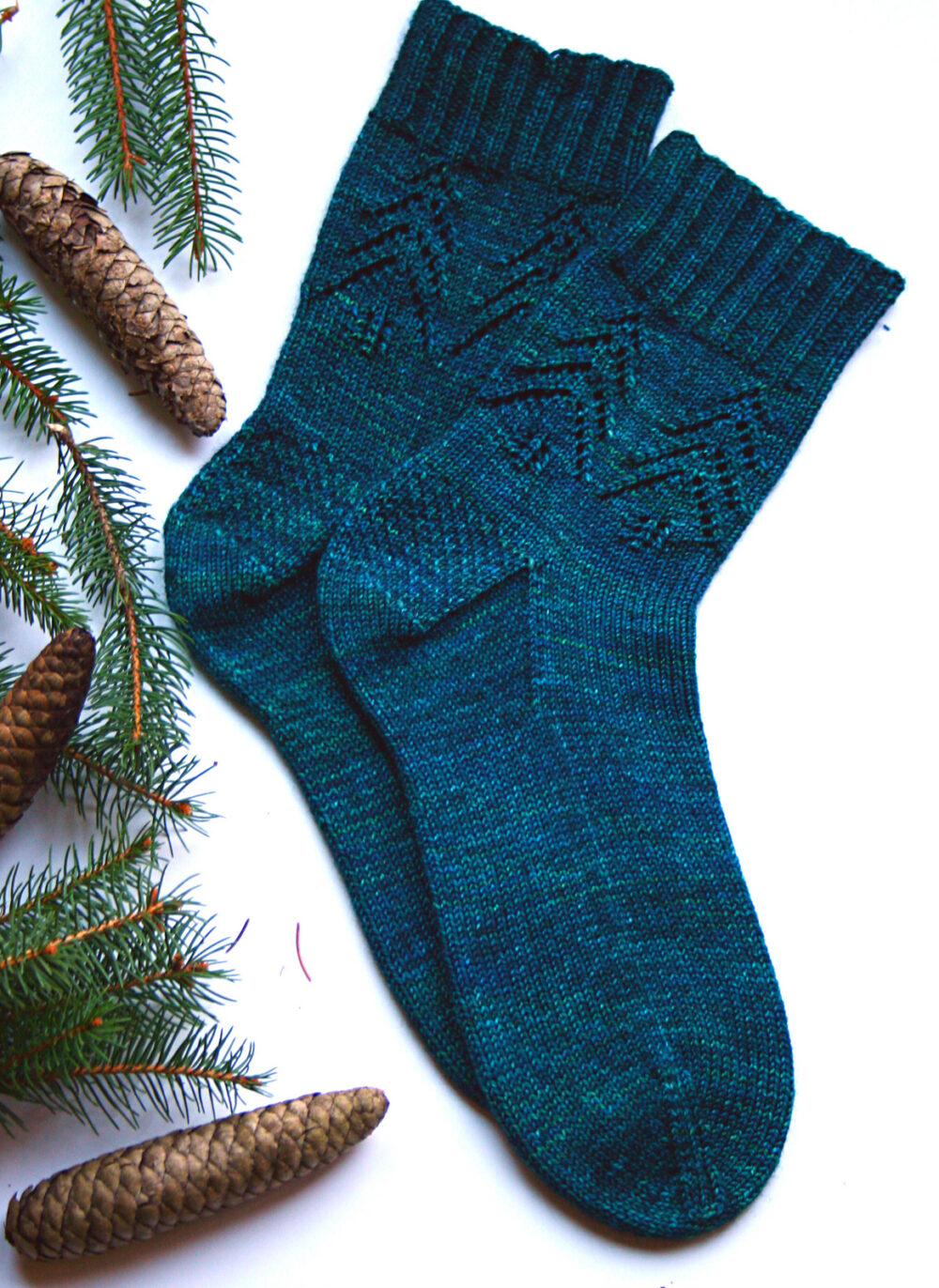 I made these evergreen socks for a dear friend of mine and this pattern is SO. MUCH. FUN. It is also easy. And yes, that is part of what makes it fun! I would love to make these again for myself in a deep teal colour similar to the project page photos. So festive and cozy!
Cat Christmas Tree Plushie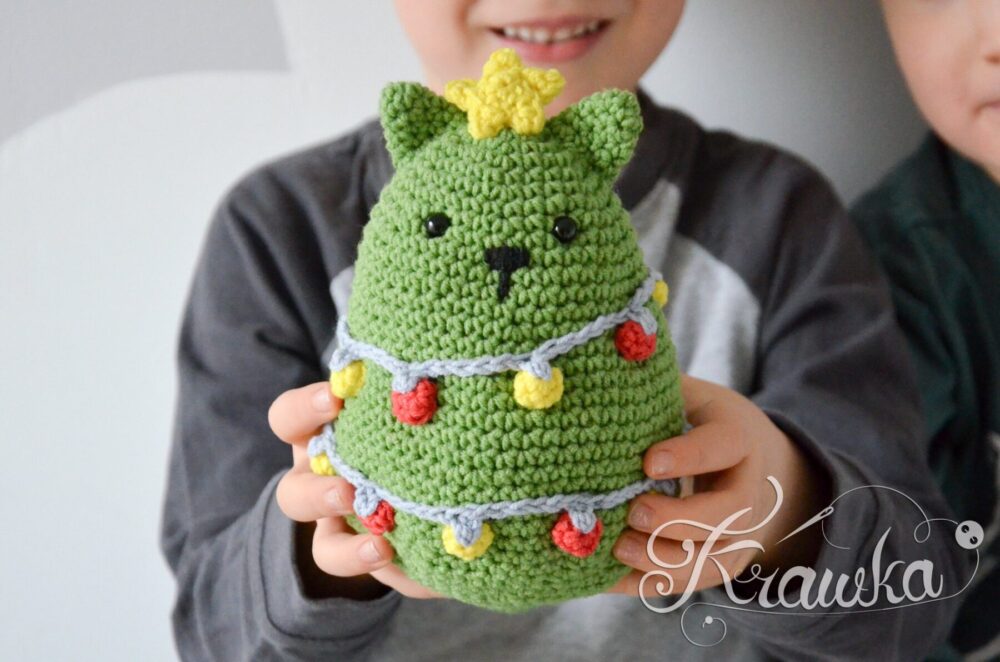 I mean, it's a Christmas tree. But also a cat. What's not to love?! This holiday plushie could spark joy in the heart of the Grinch himself – it's that cute. You should probably make one.
Christmas Magic Mittens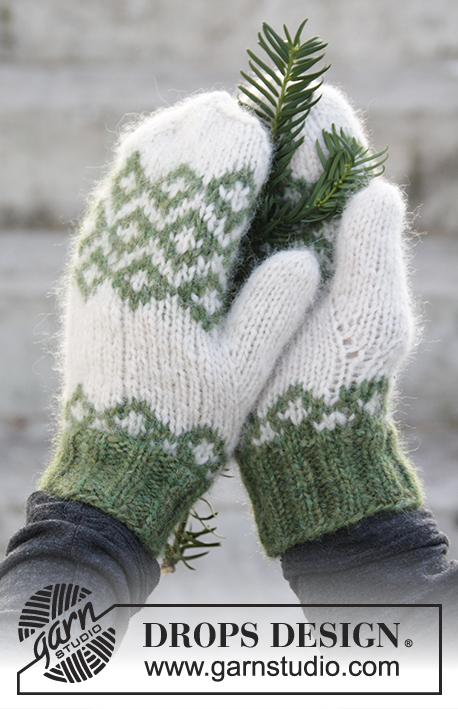 These mittens would make an excellent gift for just about anyone. Have fun with the color possibilities and enjoy the ease and quick results of an Aran-weight mitten pattern!
PIN IT FOR LATER!
Last Updated on