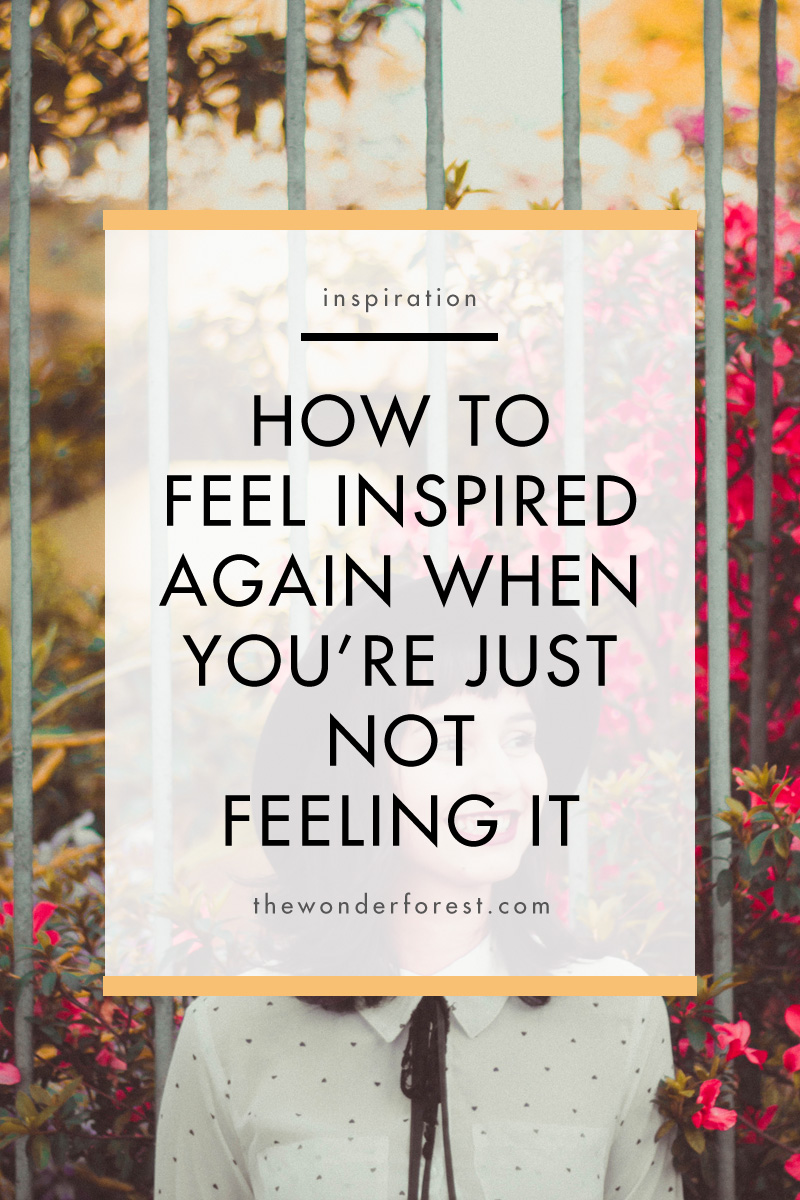 We all have days where we feel uninspired and unmotivated.  Maybe you're pushing yourself too hard to get everything done within a certain time frame which causes you to burn out. Or on other days, you might feel like you're just going through the motions and you're missing the passion you once had. It's totally normal to experience ups and downs from day to day because life is a journey full of ebbs and flows. Sometimes, all you really need is a little bit of inspiration to feel that spark again.
Seek External Inspiration
Find Success Stories
A great way to re-ignite that fire within you is to look externally.  Think of a list of positive and successful people who you aspire to be like and who have achieved similar goals that you want to accomplish.  Now follow these people on social media to find out why they're successful, whether it is to gain some insightful tips and tricks, understand how they run a business, or just to see what they're up to on a daily basis.  You can also seek out Youtube videos, read self-help books, and listen to podcasts and autobiographies to help spark ideas and generate excitement.  Motivation, enthusiasm, and positivity are all extremely contagious so surround yourself with these positive influences as much as possible!
Try Something New
Another way to find inspiration is to go out of your comfort zone and experience new activities in a different environment.  Do an activity or go to an event that you never imagined you would ever do or be at.  This is a great way to gain new insight and inspire your creativity.  On the plus side, you'll learn something new, experience new sights and sounds, and meet new and like-minded people.
Choose Who You Associate With Carefully
They say that you are the average of the 5 closest people to you so be picky of who you hang out with on a regularly basis.  Associating yourself with inspiring people who are constantly motivated, positive, and happy can rub off on you and help you stay motivated with a positive mindset.  And in times when you're feeling like you've lost that spark, they can help lift you up and encourage you to get back on track.
Don't Put Too Much On Your Plate
You might also want to evaluate if the reason you're feeling uninspired is because you're trying to do too much at once.  You might have big goals and dreams but taking on too much at one time can leave you feeling extremely overwhelmed and burnt out, which is counter-productive.  If you find that you're having trouble juggling everything on your to-do list, it can be beneficial to slow down.  Learn not to put too much on your plate and remember that Rome wasn't built in a day!  Having an end goal in mind is important but you need to break down each bigger task into smaller, baby steps so it doesn't feel like you're trying to conquer the world all at once.
Take A Break & Recharge
If you're feeling unmotivated, all you may really need is just a small little break to recharge and feel like yourself again.  Making sure that self-care is a priority in your life is important and regular self-care activities can put you in a much better mental state of mind.  You might not have the luxury of taking weeks or months off but taking a much needed day off or two where you totally rest your mind and body can really help.  Feel free to then pick up where you left off.  You might be pleasantly surprised by the result!
Remember Why You Started Your Journey
We tend to start a project with a purpose and a mission.  But with our regular activities day in and day out, sometimes we lose sight of this and we start feeling lost, uninspired, and unmotivated.  Try to look inward and figure out why you're feeling the way you are feeling.  Is it because you no longer have a passion for what you're doing?  Did you start that project or business for the right reasons?  Write down your thoughts in a journal (be truthful to yourself!) and then evaluate and self-reflect.  Seeing it all clearly written down might be all that you need to remind yourself of why you started in the first place and help you get back into the swing of things.
What are some ways you find inspiration?  Let us know in the comments!
Last Updated on