There aren't many Halloween films that can beat Hocus Pocus, and with the recent release of Hocus Pocus 2 we just had to share our favourite Hocus Pocus themed Halloween ideas – from Halloween home decor and party food to costumes and housewares!
1 – DIY Floating Witch Hat Luminaries Hocus Pocus Halloween Decor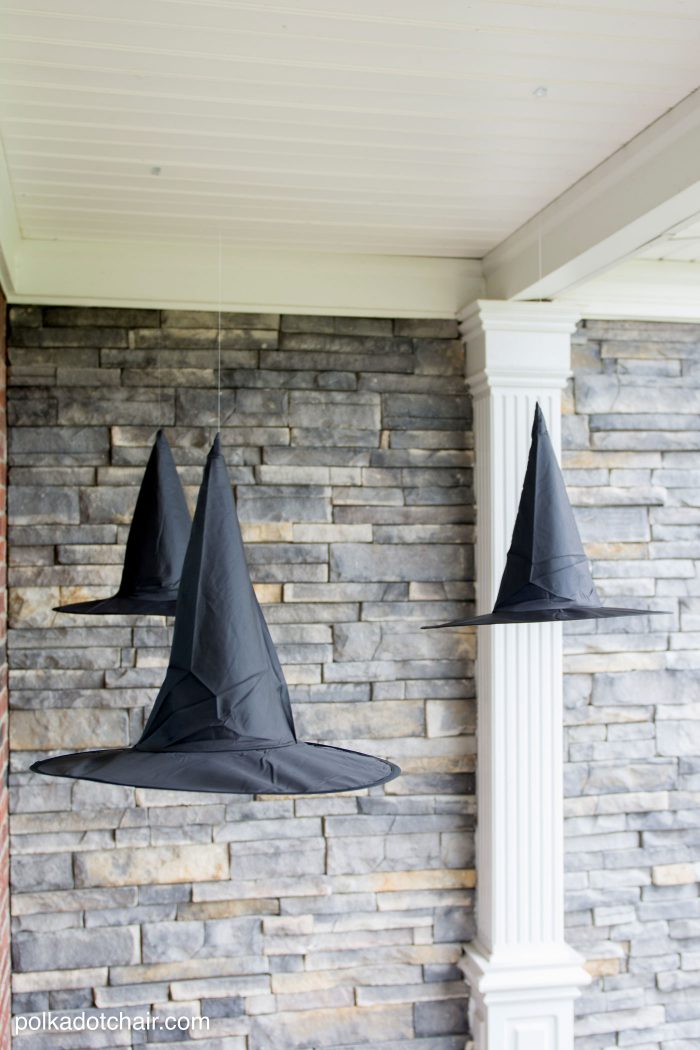 To start off…look at these amazing floating witch hats! Perfect for your porch to wow the neighbours and trick or treaters. They even have lights inside to make them look magical when its dark at night!
2 – Hocus Pocus Charcuterie Board
Having a Halloween party? The theme shouldn't stop at the decorations, why not create themed party food too?! This Hocus Pocus Charcuterie board is easier to create than you'd think, all you need is to put the ingredients in to shape and you have edible Sanderson Sisters!
3 – Sanderson Sisters Gnomes Halloween Decor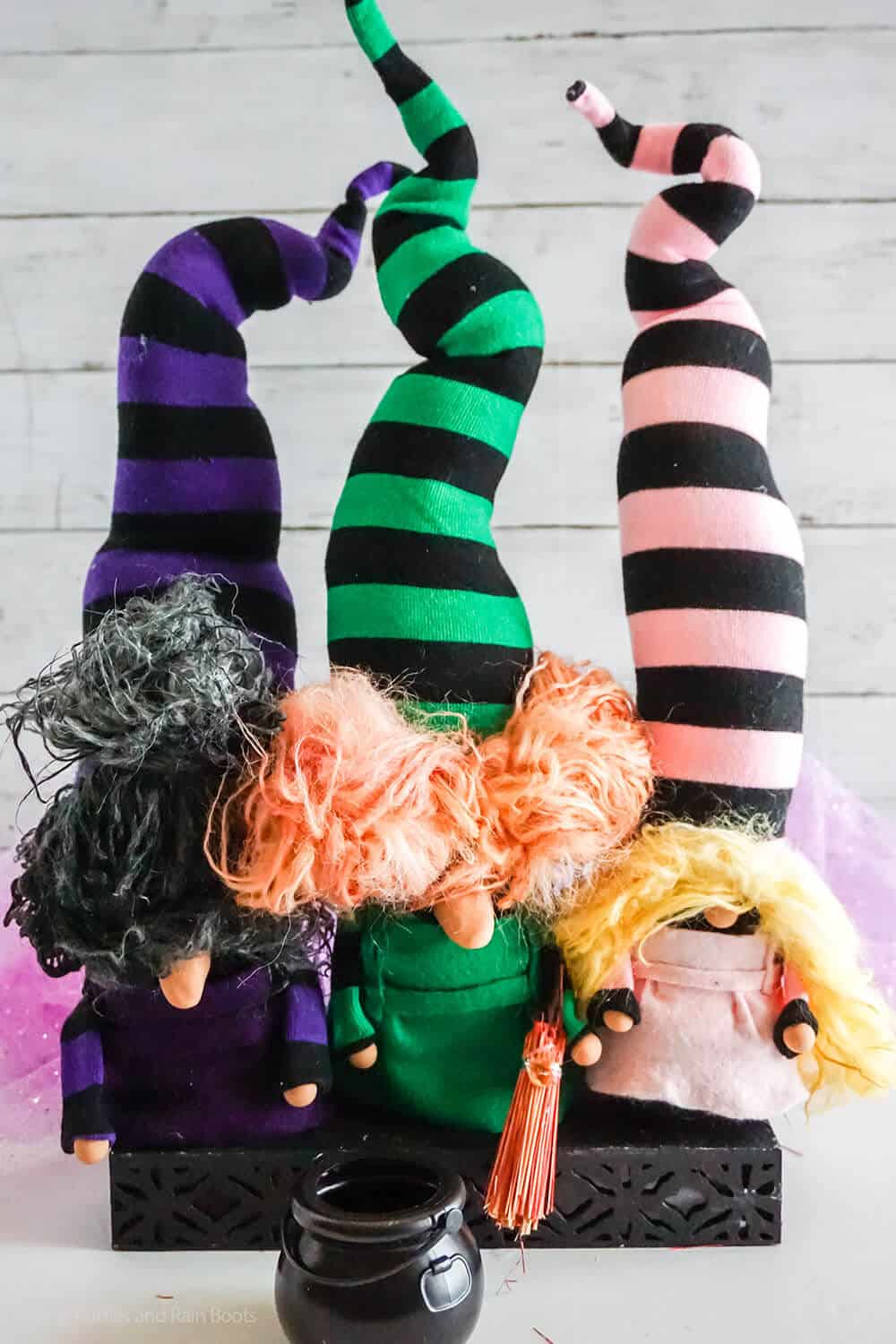 If you have children, you can get them involved in this Hocus Pocus gnome craft. This one is especially good as it doesn't involve any sewing, so its super easy to put together and creates these super cute witch gnomes.
Witch's Cauldron Inspired by Hocus Pocus
You won't believe how easy this witch's cauldron is to put together! Make use of your old Christmas baubles to create this eye-catching bubbling cauldron.
5 – Life-Size Hocus Pocus Witches Halloween Decor
This DIY certainly has the wow factor! Even though the witches are quite simple, you can immediately tell that it's the Sanderson sisters. Just make sure you get the colours of each witch right and you're good to go!
6 – Sanderson Sister Costumes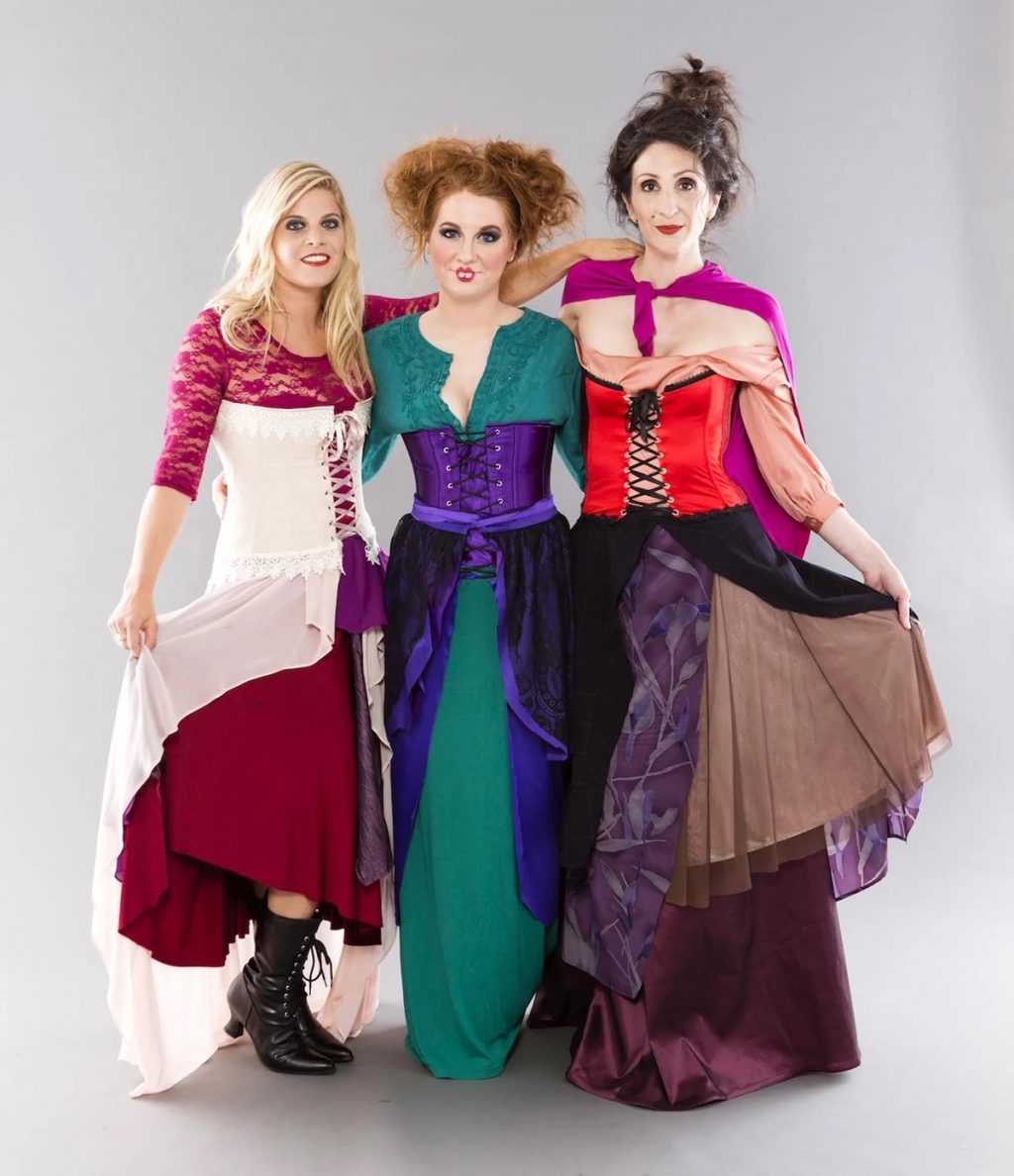 Going trick or treating? Or to an awesome Halloween costume party? It's so easy to make these costumes thanks to this DIY. Get your friends involved so you can go as the full Sanderson sisters trio!
7 – I Smell Children Rolling Pin
This is such a simple DIY; all you need is a rolling pin from the dollar store and some black and white paint. After 30 minutes you'll have this stylish Hocus Pocus theme houseware!
8 – Amuck Books Halloween Decoration
Another super easy craft is this Amuck book stack. With just some wood, paint and string this decoration will look perfect on a coffee table or mantlepiece for your Hocus Pocus Halloween theme.
9 – Another Glorious Morning Jar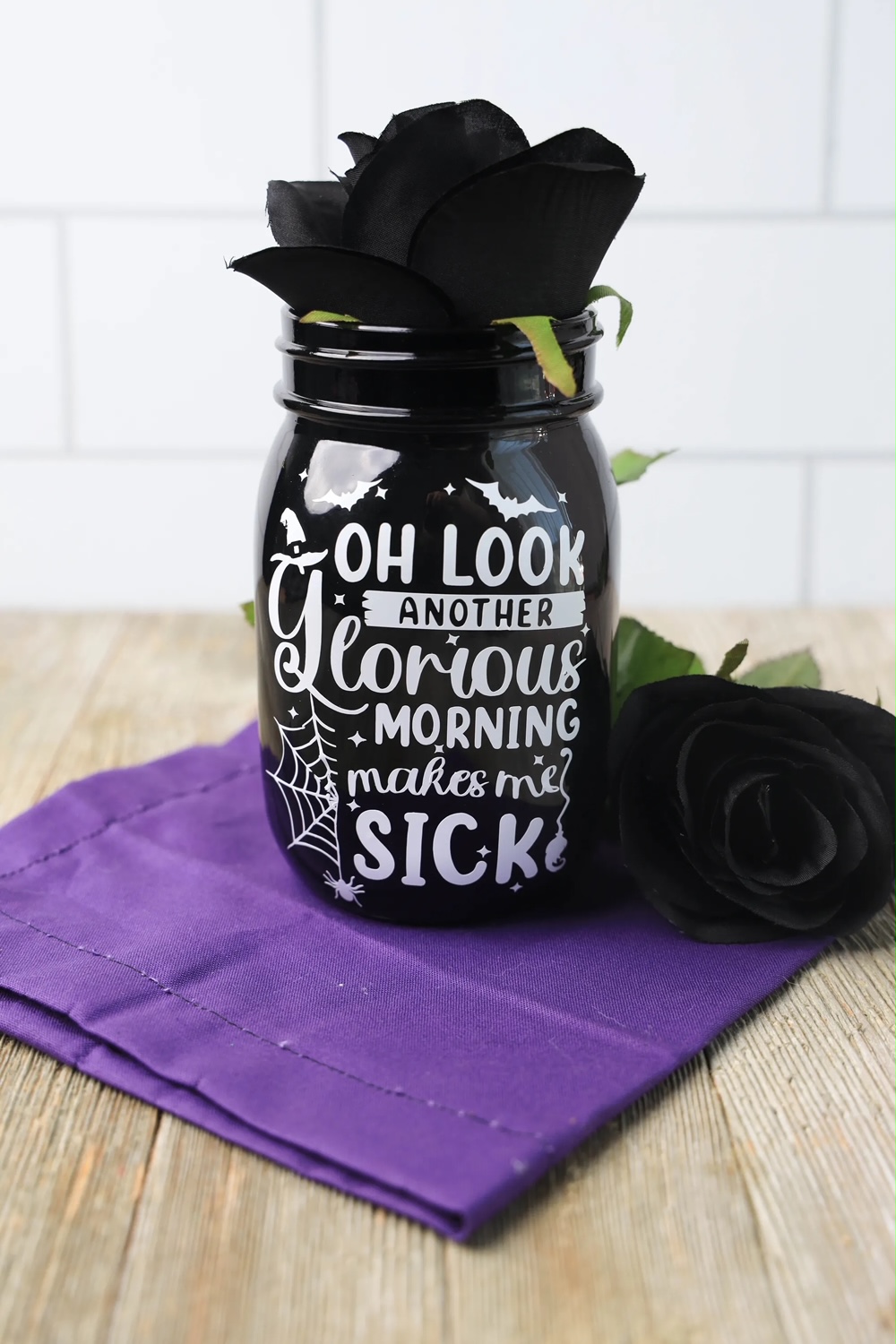 Take this classic line from Hocus Pocus and add it to a black mason jar! You can fill this with anything you like such as fairy lights or candy for trick or treaters.
10 – Hocus Pocus Slime Cauldron
Another amazing craft for kids is this cauldron slime. Who doesn't love slime, and this one looks super effective when it's made in a cauldron!
Mini Hocus Pocus Inspired Witch Hat
Not wanting to go all out on the full costume? This mini hat will be perfect for you! You can even make matching sets for the whole family.
12 – Hocus Pocus Wreath for Halloween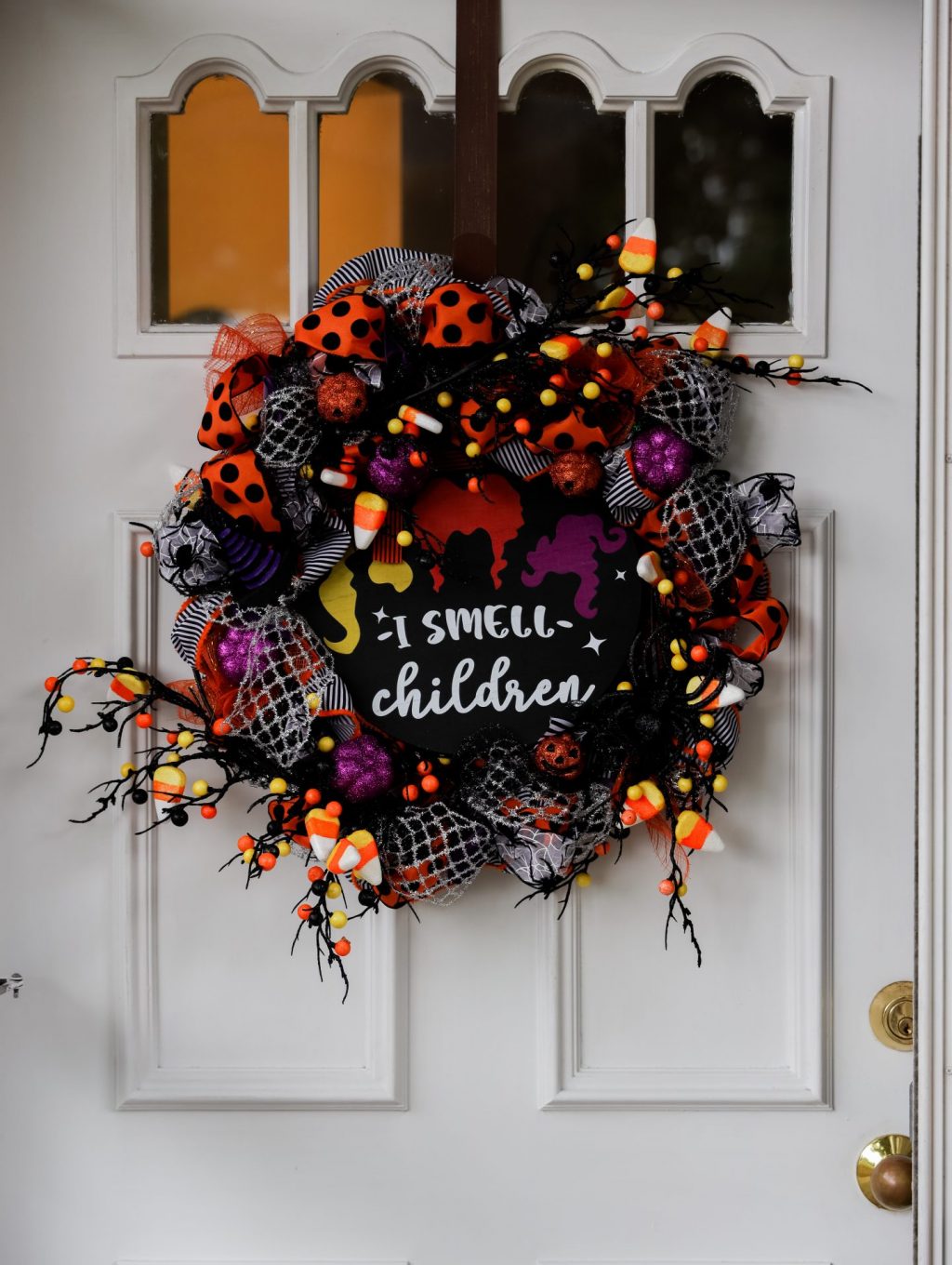 Just look at this show stopping Hocus Pocus themed door wreath! It's so fun, colourful and of course features the classic 'I smell children' quote from Hocus Pocus.
13 – Hocus Pocus Book of Spells Journal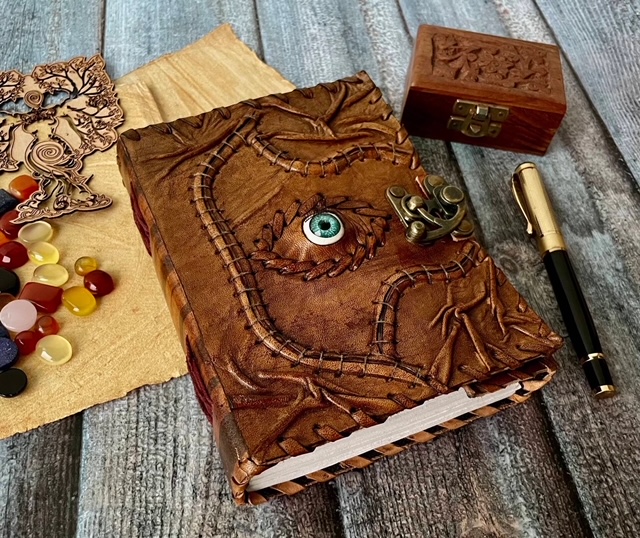 Don't have the time to 'do it yourself'? There are some amazing decorations you can buy on Etsy like this book of spells journal – it looks just like the book in the film!
14 – Hocus Pocus Earrings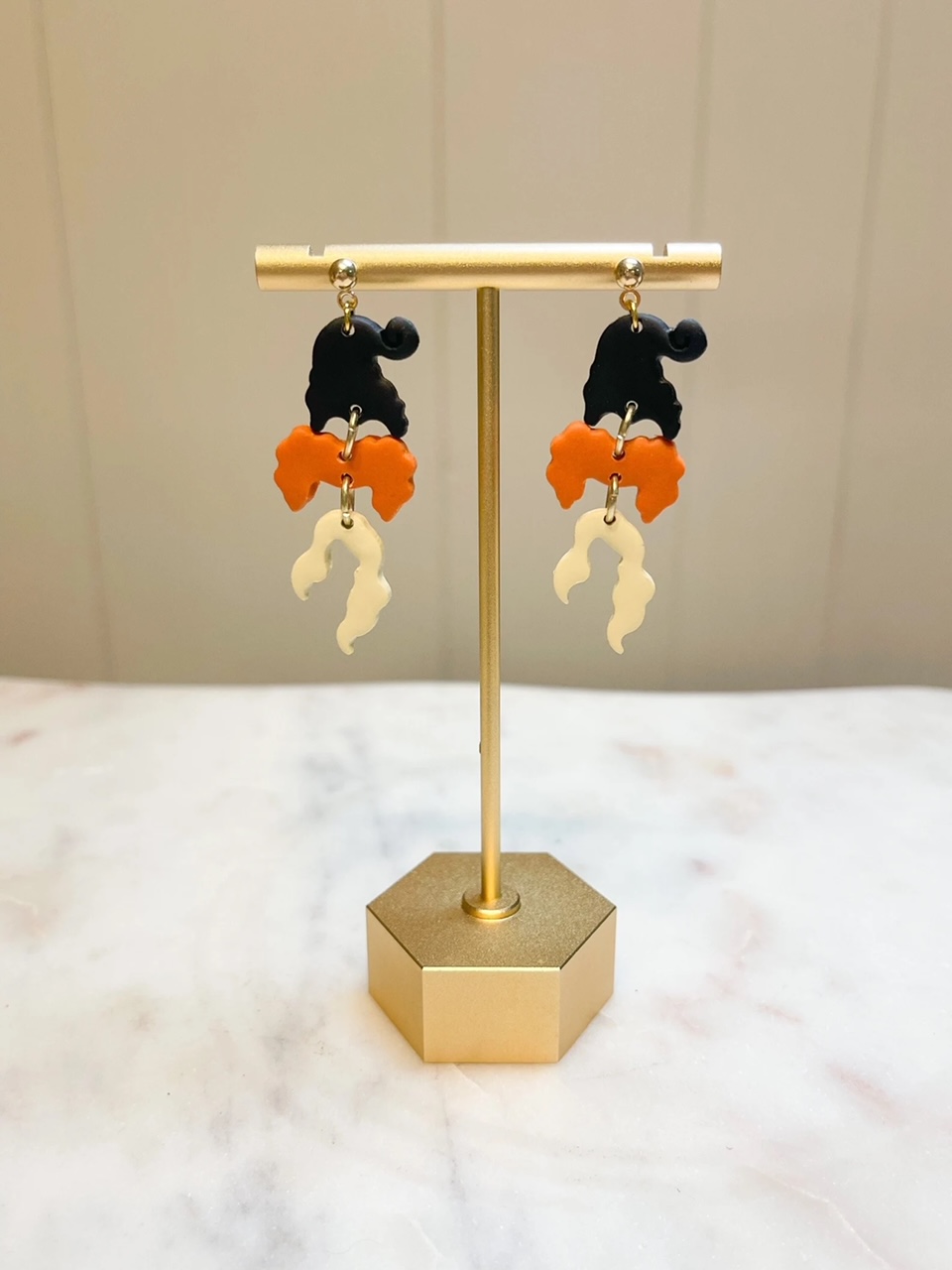 If you're looking for more of an understated way to get dressed up for Halloween, try something simple like these handmade polymer Hocus Pocus earrings! The earrings feature the Sanderson sister's signature hairstyles.
15 – Black Flame Candle
Another classic Hocus Pocus decoration is the black flame candle, instead of making your own you can buy one ready-made like this one!
PIN THIS: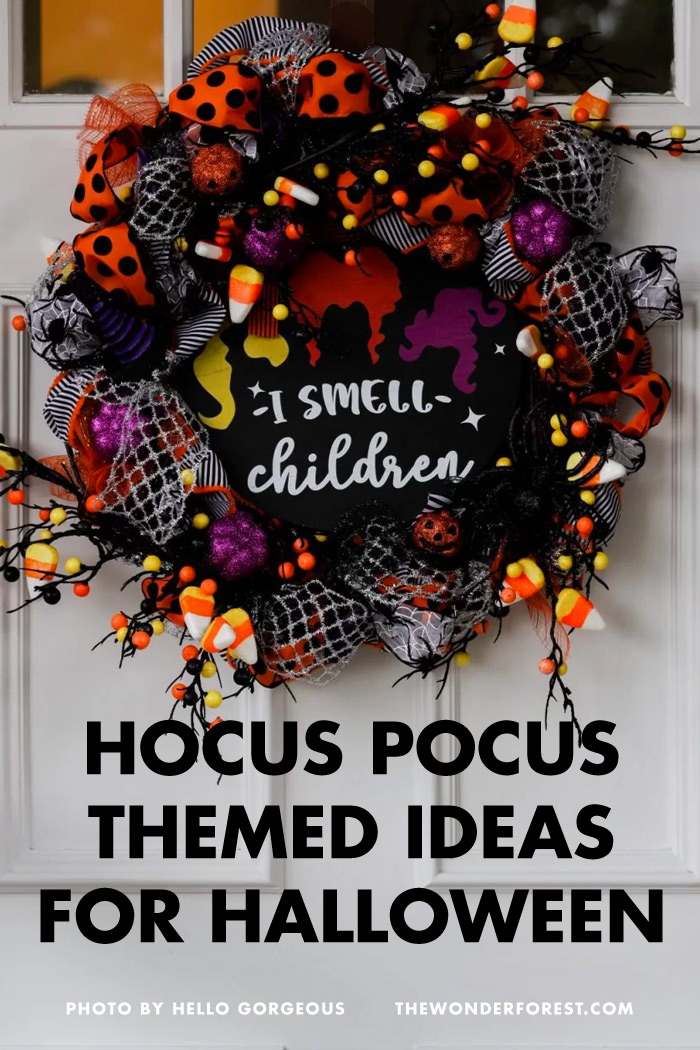 Last Updated on