An inspiring space can make work more enjoyable, which is why I've pulled together a few home office designs that I've been loving lately. From bold colours to funky lighting, these home work spaces have a little bit of something for everyone. Just tell me that you wouldn't mind pulling up a chair in any of these rooms…
Go bold or go home!
This magenta themed office would wake me up any day. The gold and chrome detailed accessories add a glam feel while still remaining fun.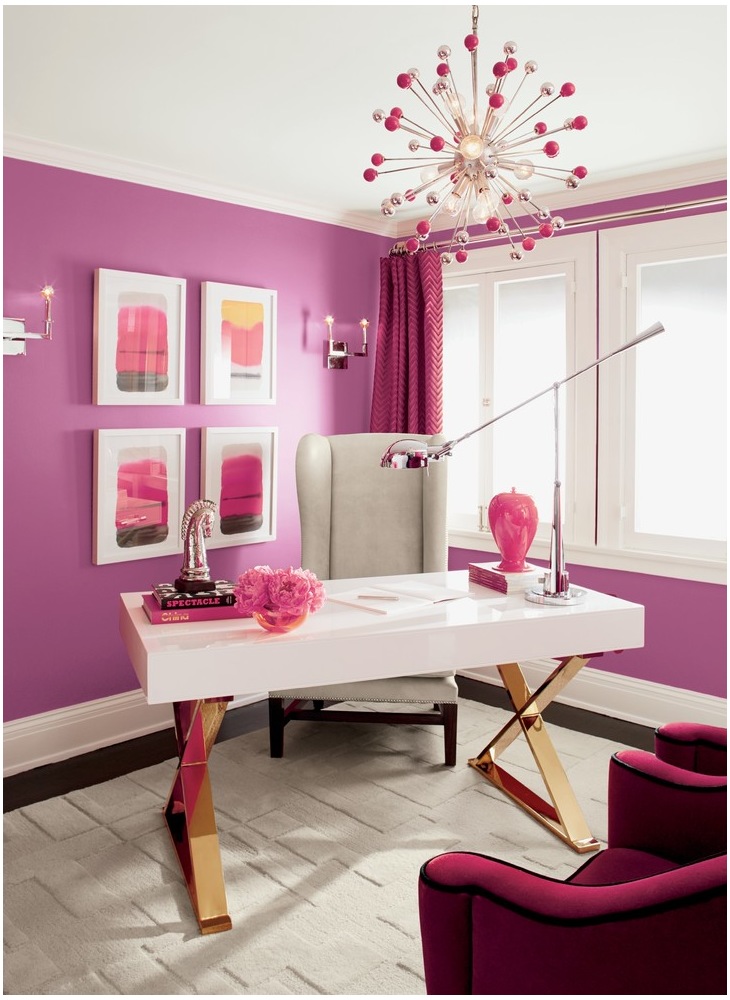 A place for everything
Try keeping the decor neutral so you can keep everything in its place without looking overly cluttered. This craft area is practical and great for a small space.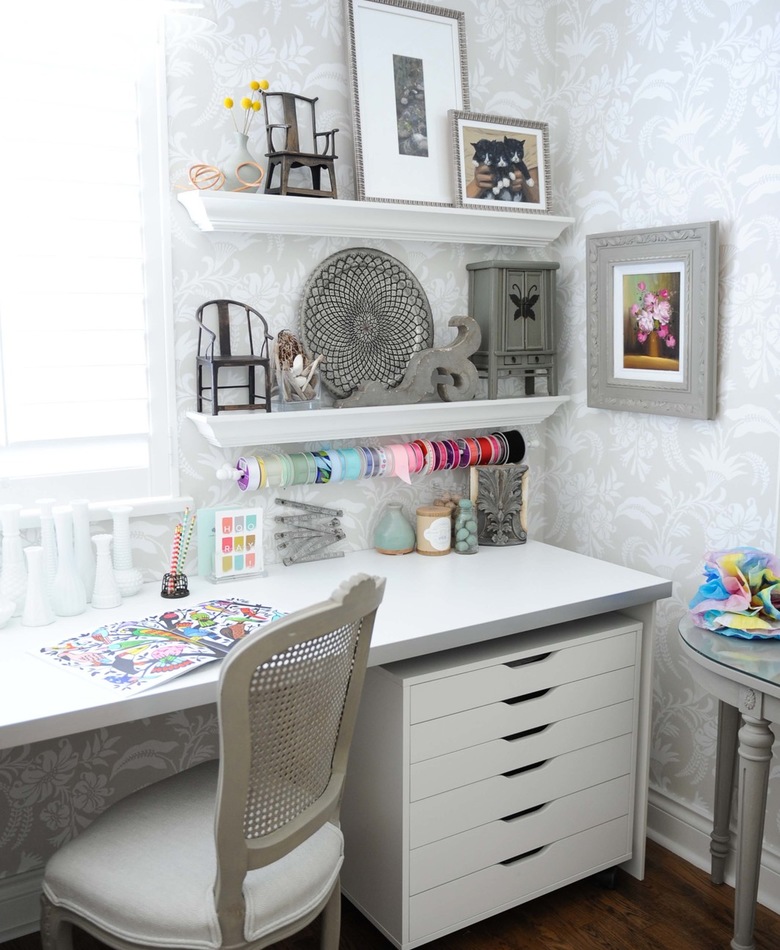 Keep it clean
I love the idea of painting an accent wall, and in this case, I love how the shelving and bulletin board are placed in the painted horizontal divider to act like art. It really makes a basic wall stand out and helps to fill blank space.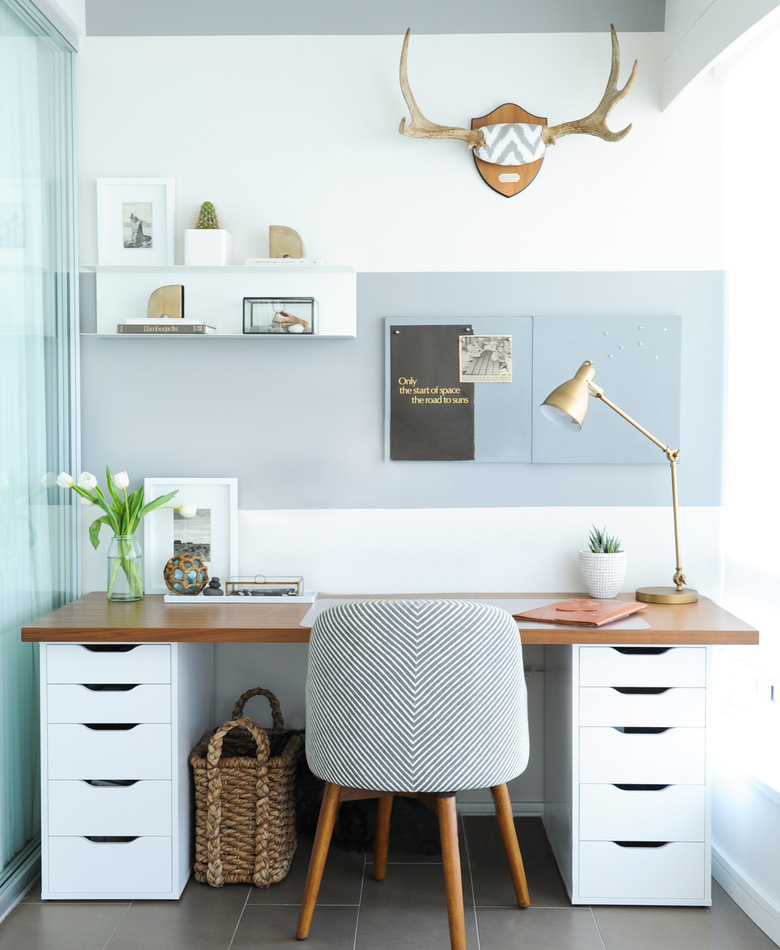 Galleries of inspiration
Always a fan of a gallery wall, this one combines chic gold details that tie in with the wallpaper and compliment the sofa and linens nicely.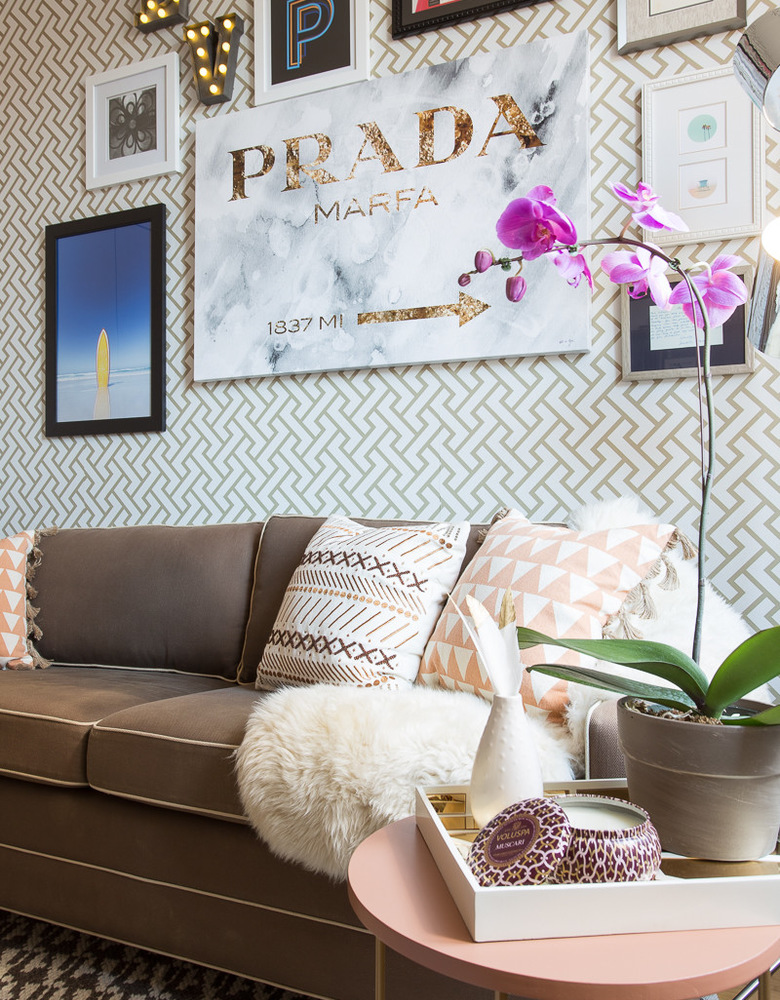 Feel the floral!
How do you make a traditional style office more fun? Add some super bright and whimisical floral wallpaper! Mimic one of the accent colours on your chair upholstery and you are golden! Plus, marble desk tops? I am dying of lust!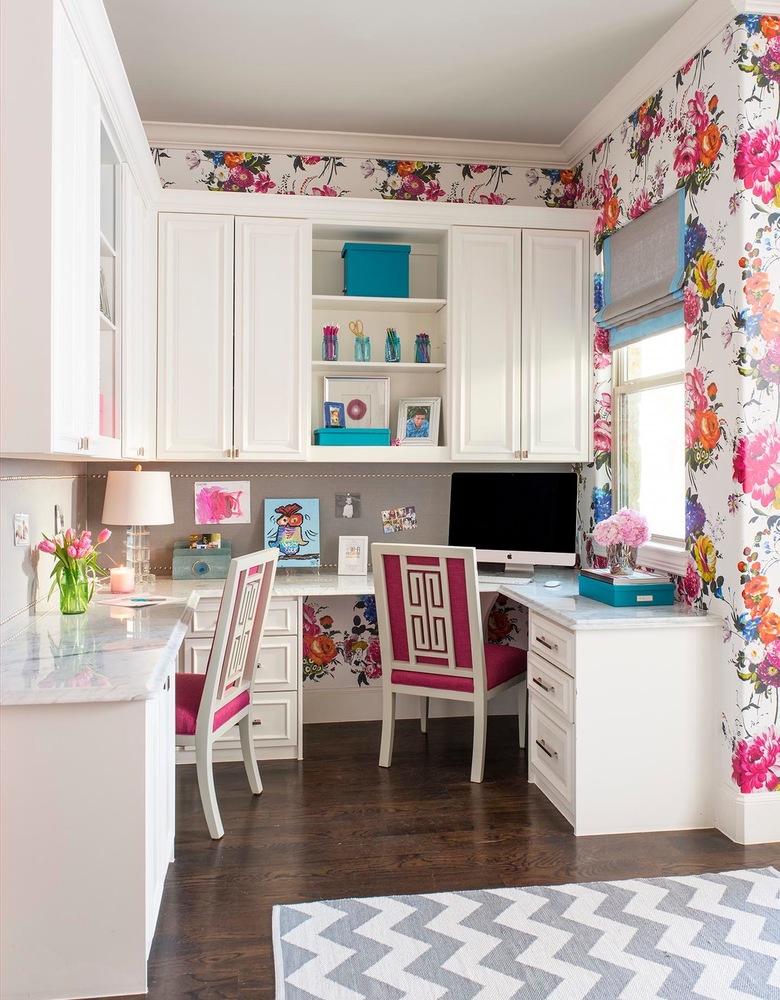 Classic Chic
The architecture of this room says plenty of good things already, so keeping the furniture light and airy was a good call. Perfectly clean, organized, and classic.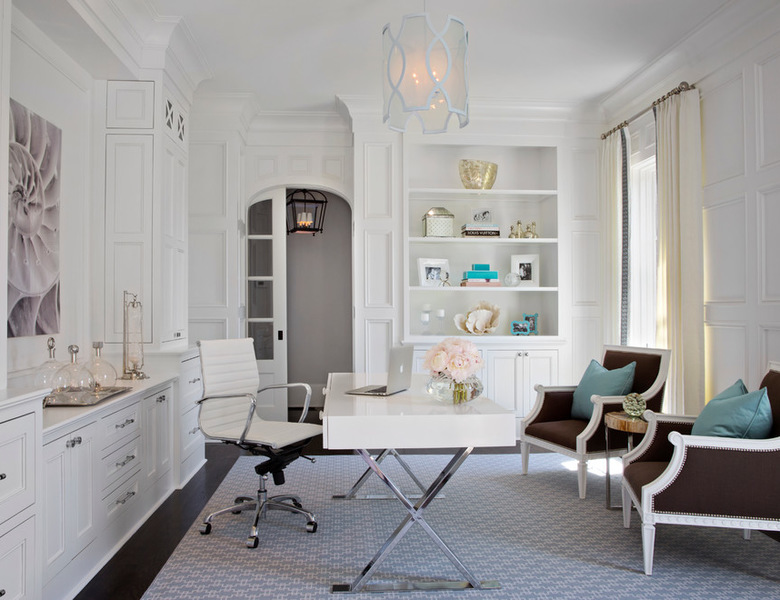 Lovely Lavender
The softness of this home office reminds me of a spring day. The mellow tones and floral accents create sort of a zen workplace… which is what everyone should aim for, right?!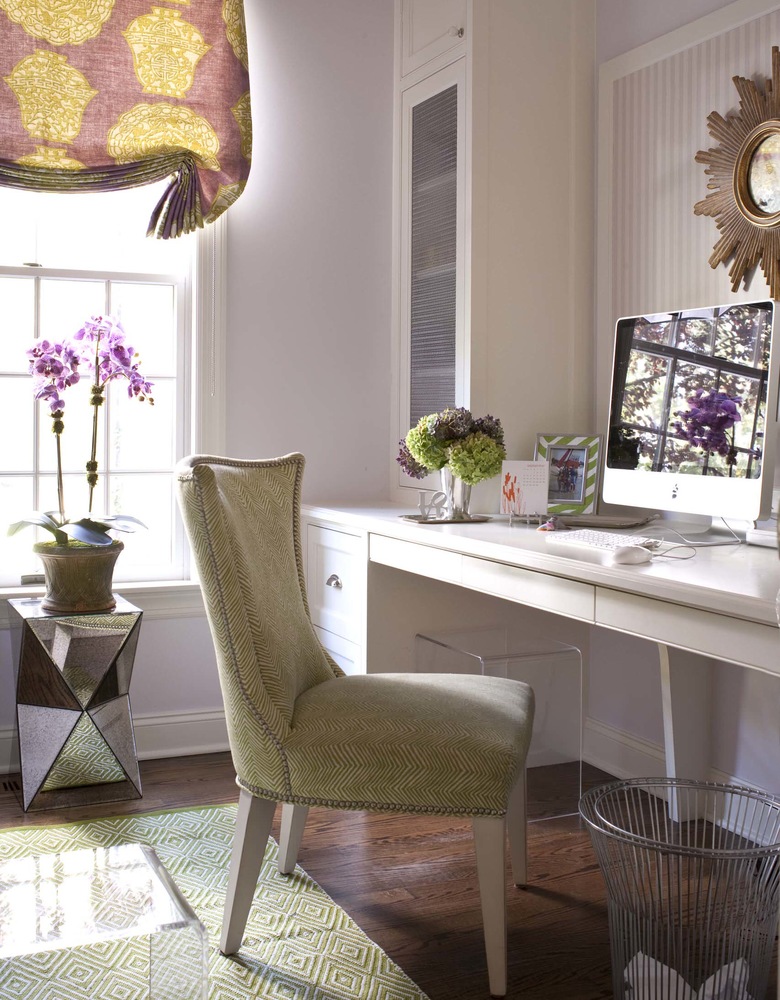 Cool Coral
Filling the accented wall areas with this patterned wallpaper was the key to making this space feel feminine and high end. Coral tones bring everything together in all the right places!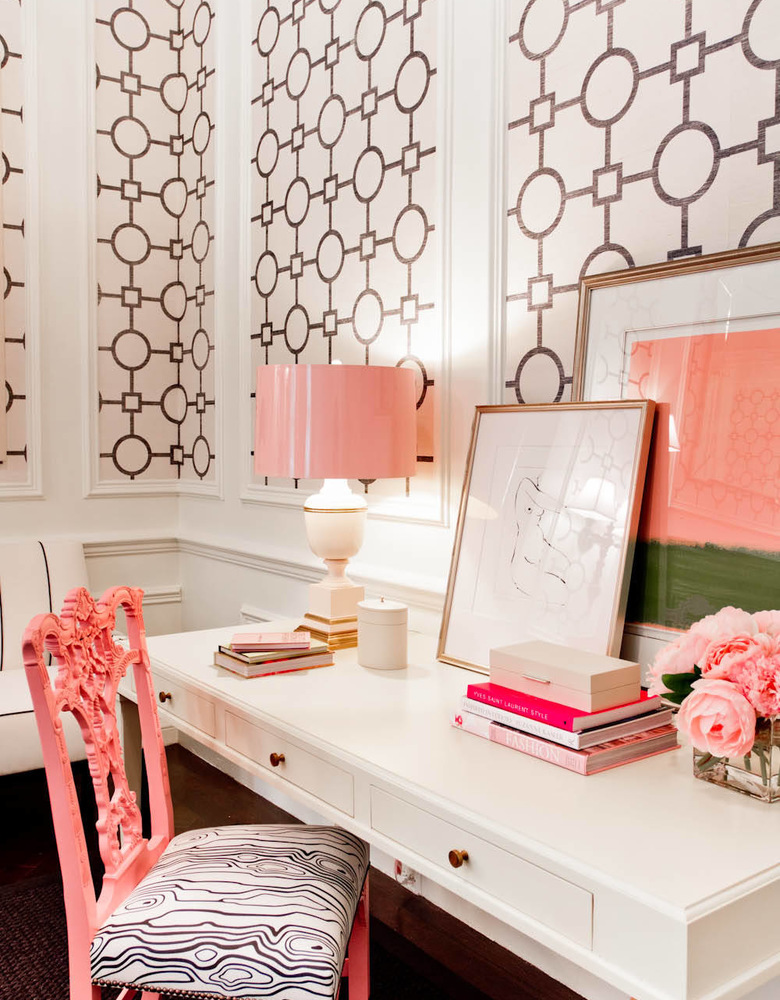 Retro Work Room
This light though! It's so unique and matches the patterned wallpaper perfectly. These blue and green tones have a retro feel, and with plenty of space to work and relax, I'm sure that a lot of creative thinking happens in here.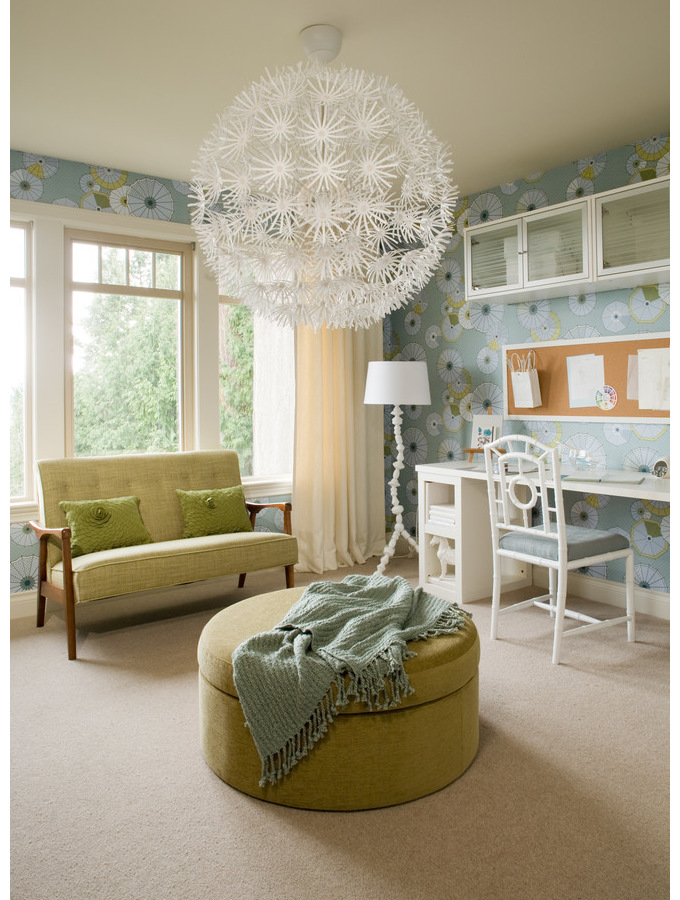 A Little Royal
Painting everything navy blue is daring, but when you have such great furniture pieces to pair it with, it makes for a killer good look! The eclectic details in this room have me swooning, from the zebra rug to the gold trim on the chairs.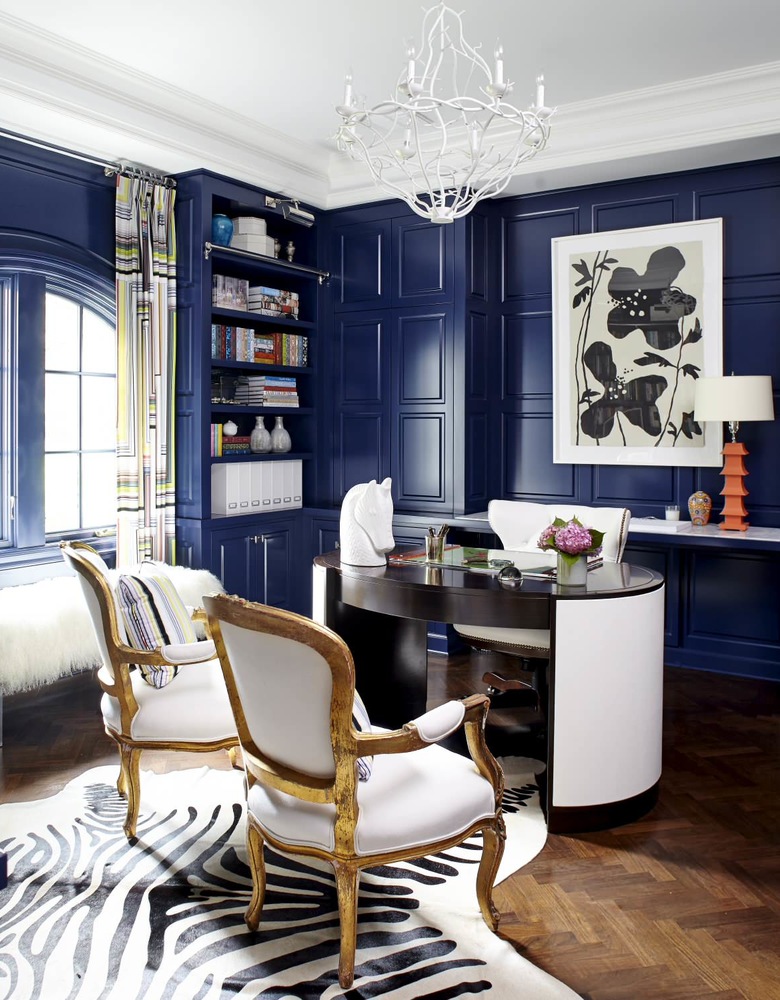 Which home office would you LOVE to work in for a day? Let me know in the comments!
Last Updated on