While minimalism has reigned supreme for many years in home decor, it's time to try something more exciting. Home owners and designers everywhere are embracing colour like never before!
Be fearless with your home decor and get inspired by these 15 trendy pastel wall ideas that will make your rooms pop.
Rainbow Arches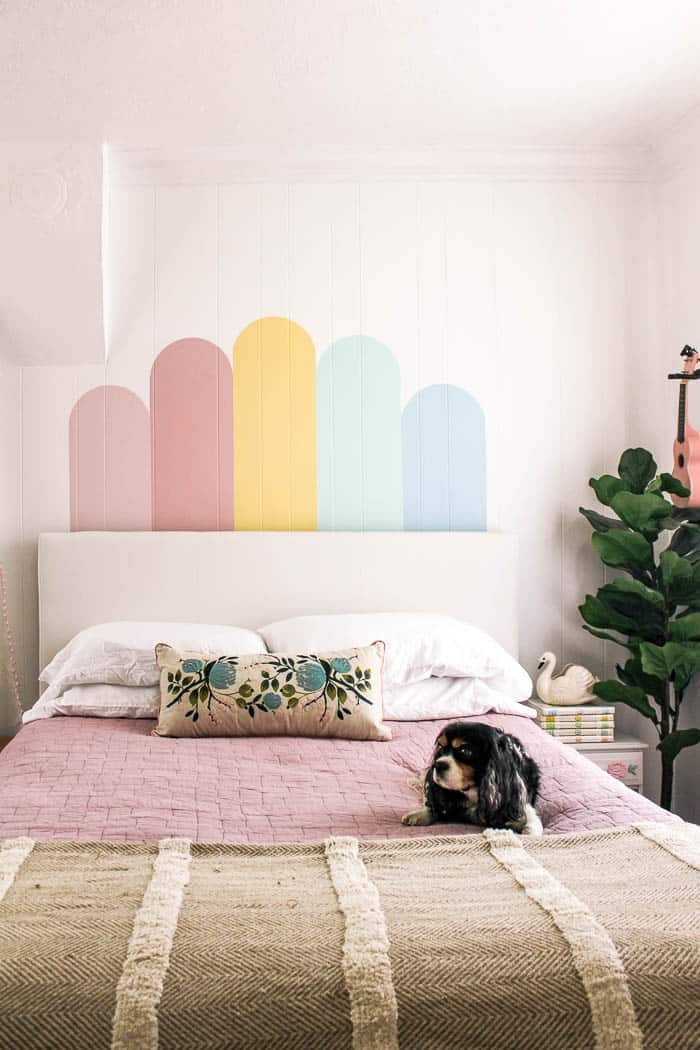 It's impossible to wake up on the wrong side of the bed when you have a pastel rainbow in the room! Follow along with this super easy rainbow arch DIY to add this cute element to any room in your home.
Pastel Terrazzo Wall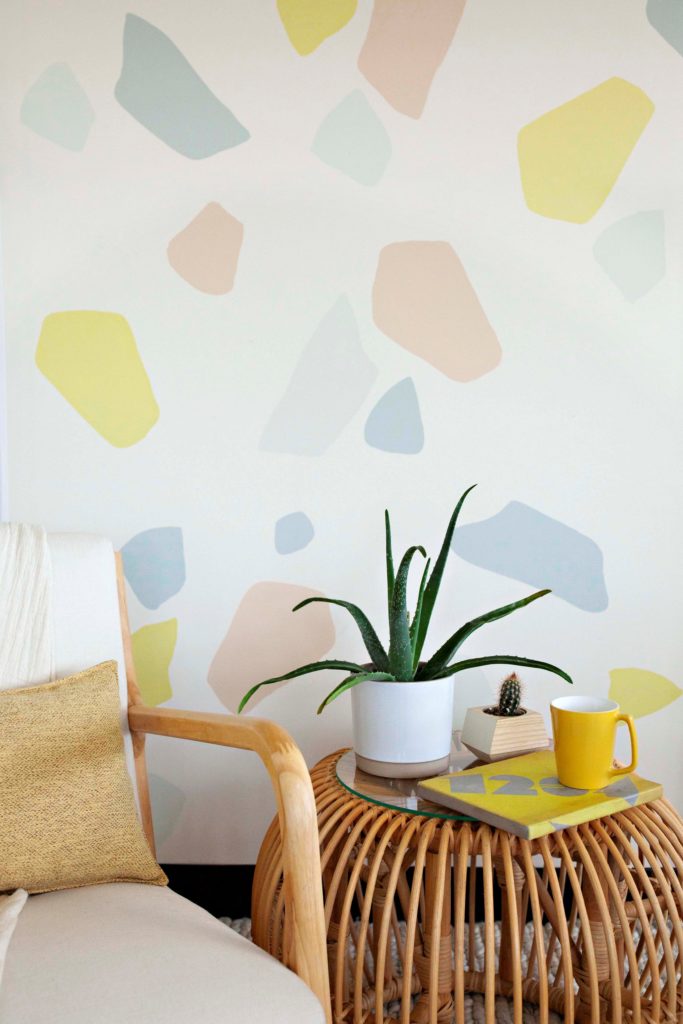 Play with the whimsical shapes of the terrazzo pattern to create this adorable pastel feature wall. Again, this DIY doesn't require wallpaper — you can actually paint each shape on using nothing but your own creative touch.
Pastel Raindrops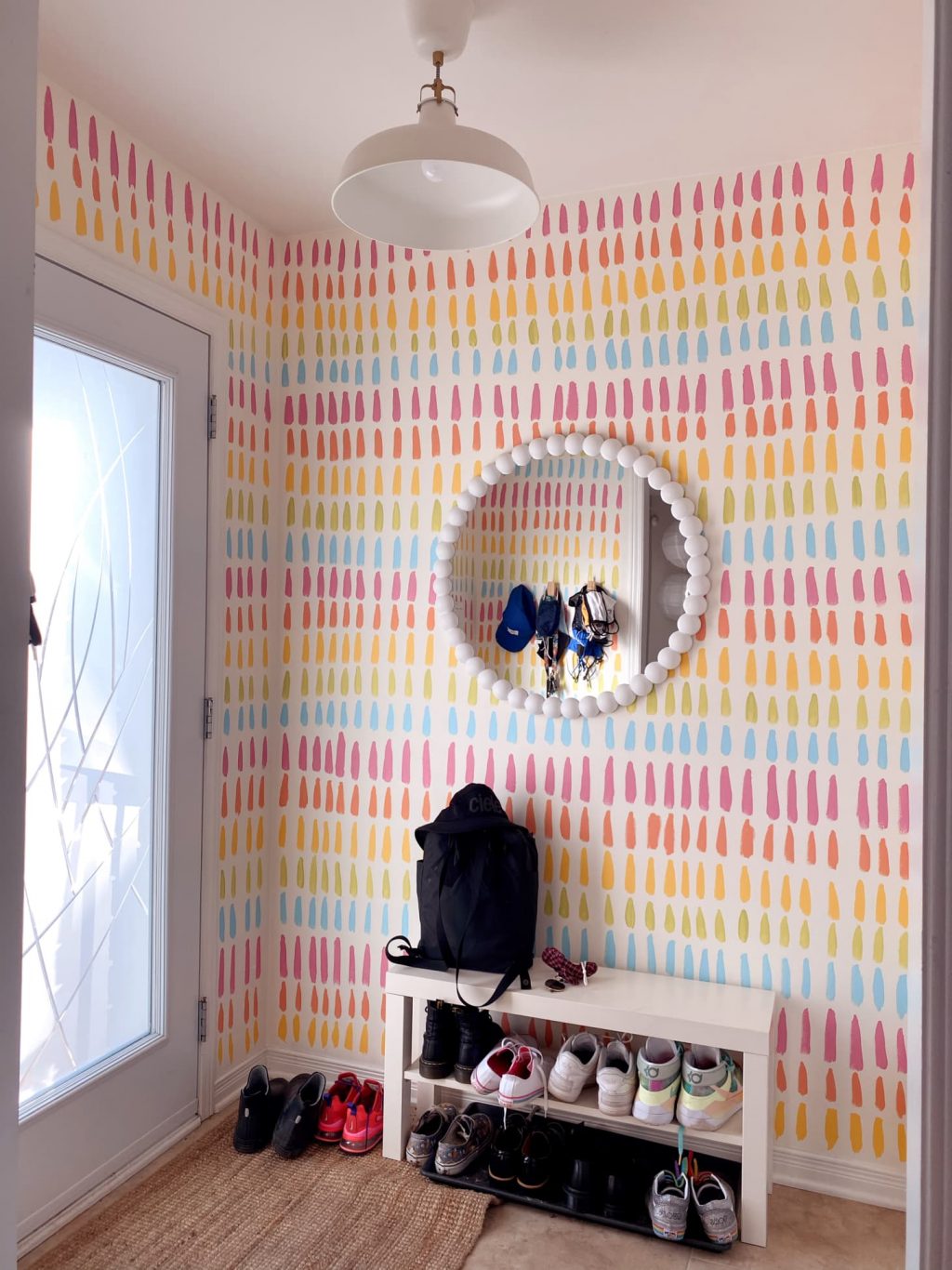 This has to be the cutest foyer we've ever seen! In fact, Kristine Bélanger's home is a burst of colour with fun and expressive touches in every room.
Geometric Pastel Mural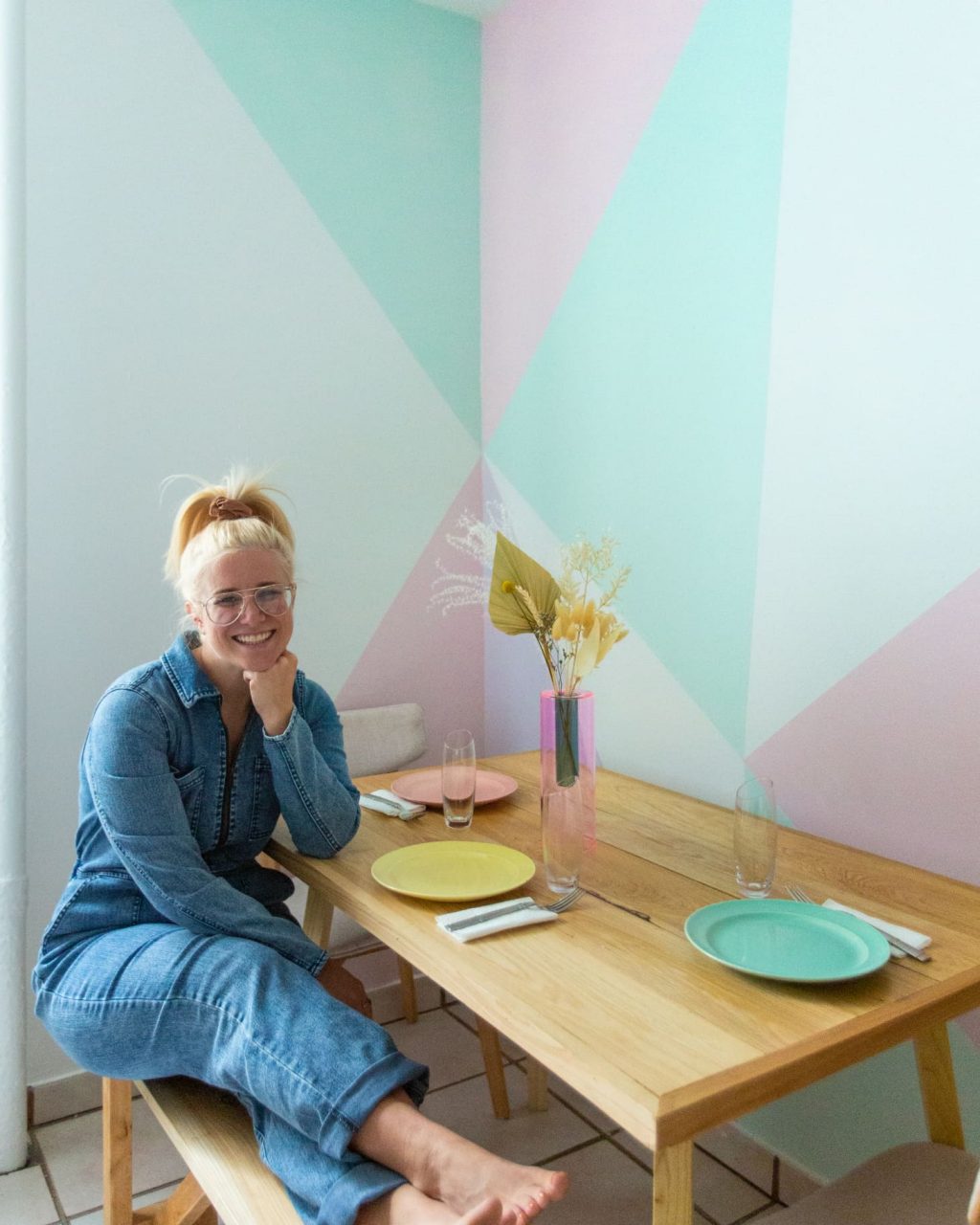 A geometric mural is a great and easy way to add pastels to your rooms. Choose three pastel colours, tape off your lines and paint – it's simple as that!
Pastel Pink Bathroom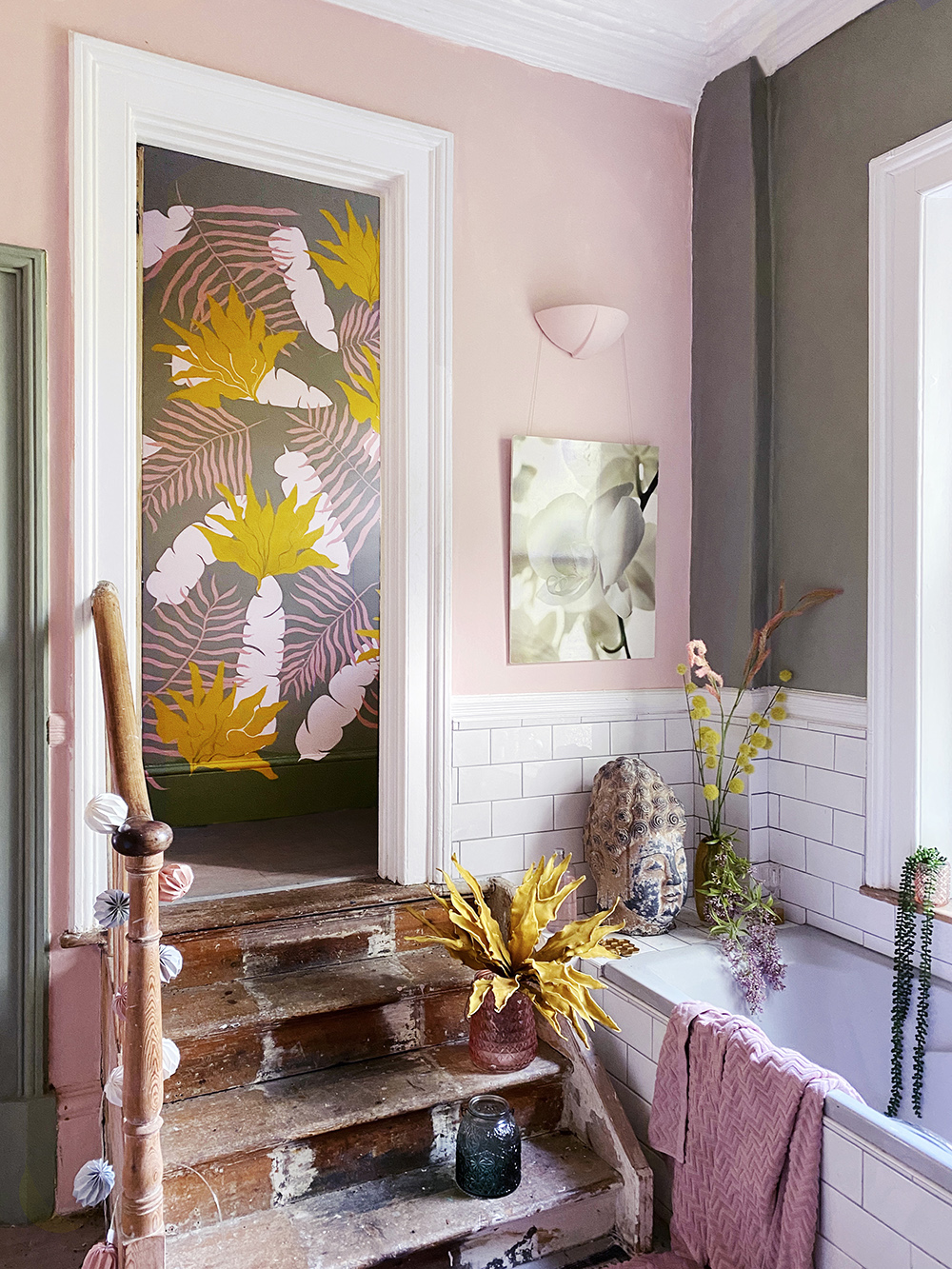 For another space just bursting with colourful inspiration, check out the artful home of Anna Jacobs. This British artist has incorporated pastels throughout her home, often accompanied by a burst of neon too.
Colour Block Bathroom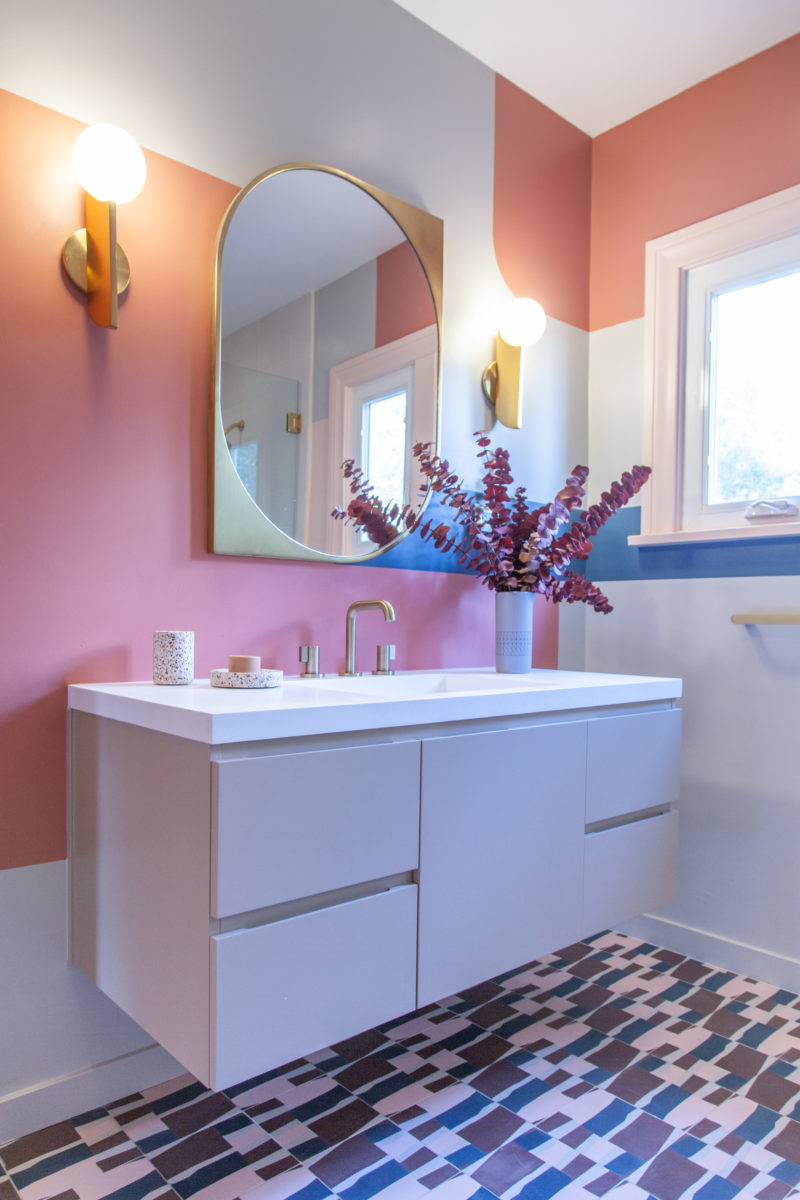 Mix and match your colours by painting in a colour-block pattern (in any shapes you please) in your bathroom. It's asymmetrical, it's vibrant, but most importantly it's fun.
Diagonal Pastel Stripes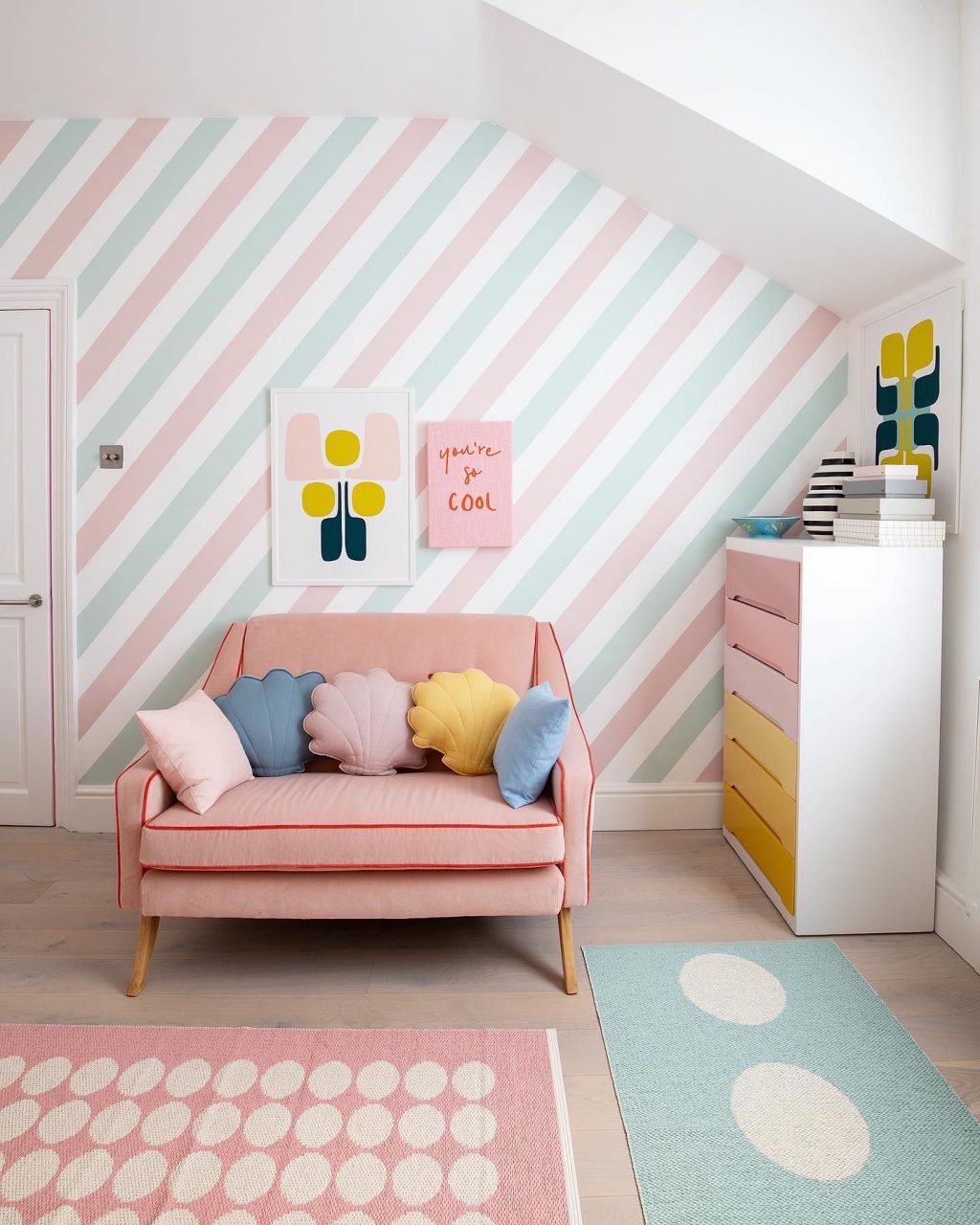 This playful striped wall can be painted (depending on your taping skill level) or simply accomplished with wallpaper. Either way, it adds a sweet touch to this room that continues the pastel theme with a number of cute pieces.
Two Tone Pastel Wall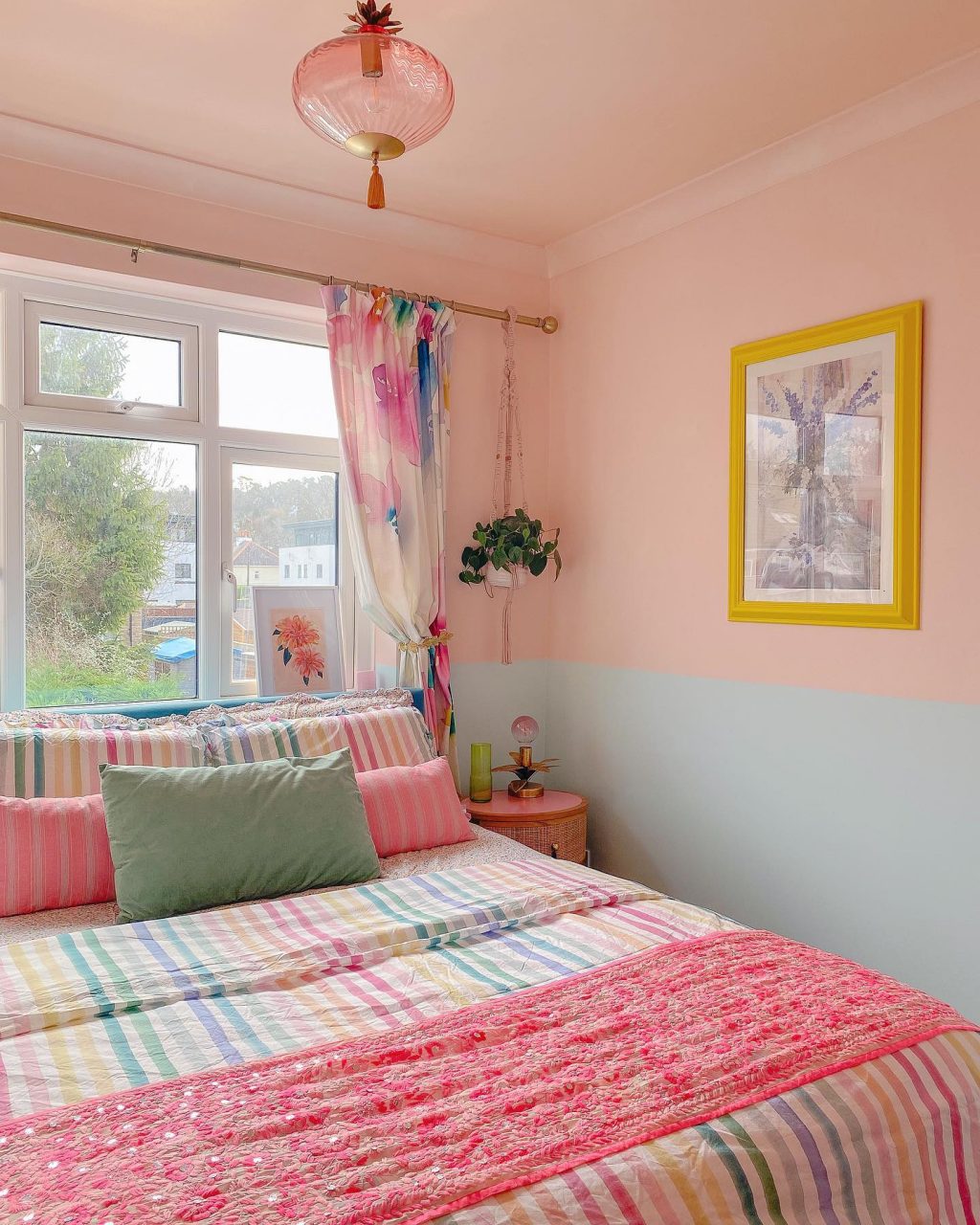 For something simpler, pair two of your favourite pastel colours together in a two-tone wall. This combination reminds me of summertime and ice cream cones.
Yellow Hallway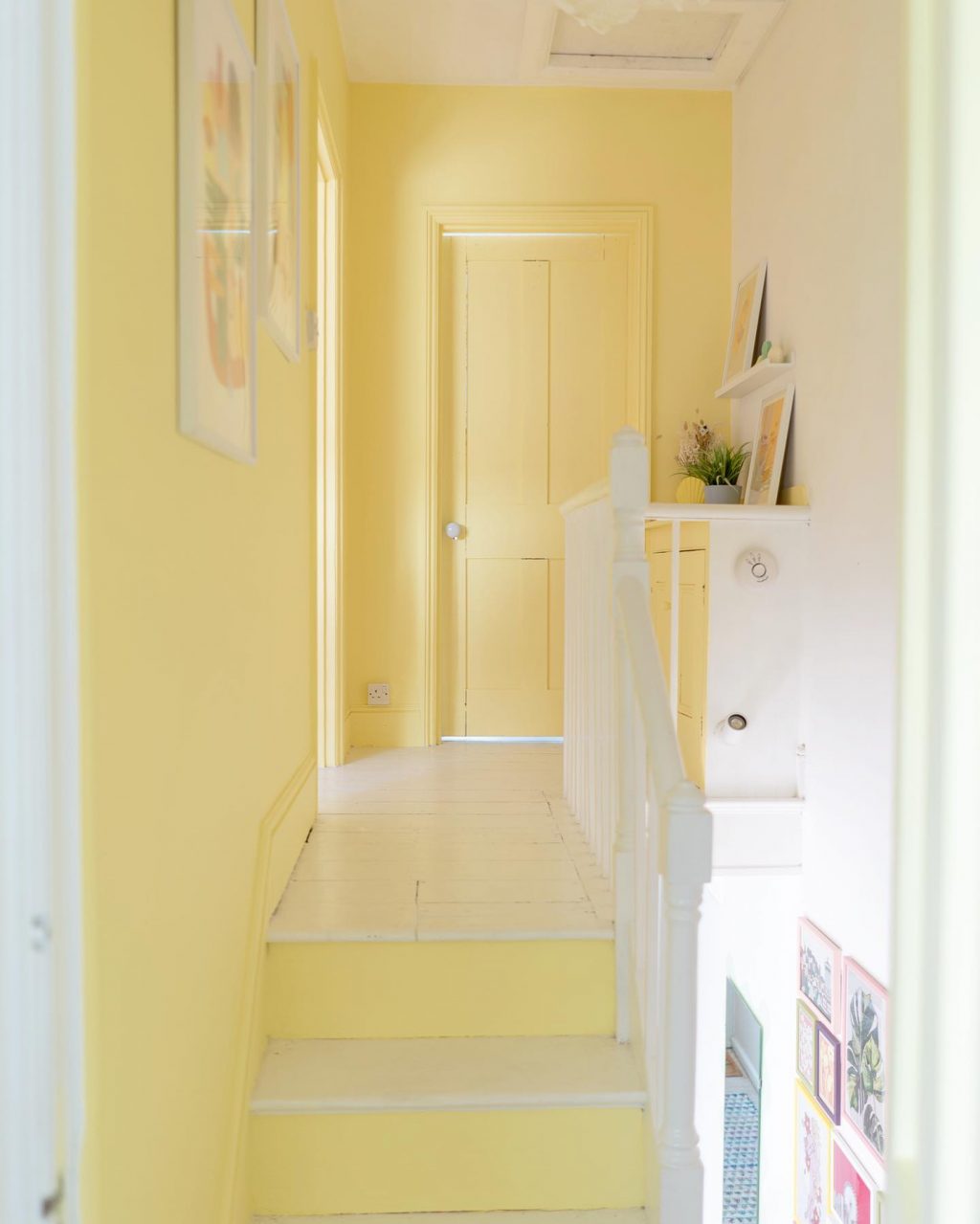 Nothing brings cheer quite like the colour yellow. Lindsey Isla has taken that notion to the next level by painting her stairway stairs, wall and door all baby duck yellow. What a welcoming vibe!
Mint Green Bathroom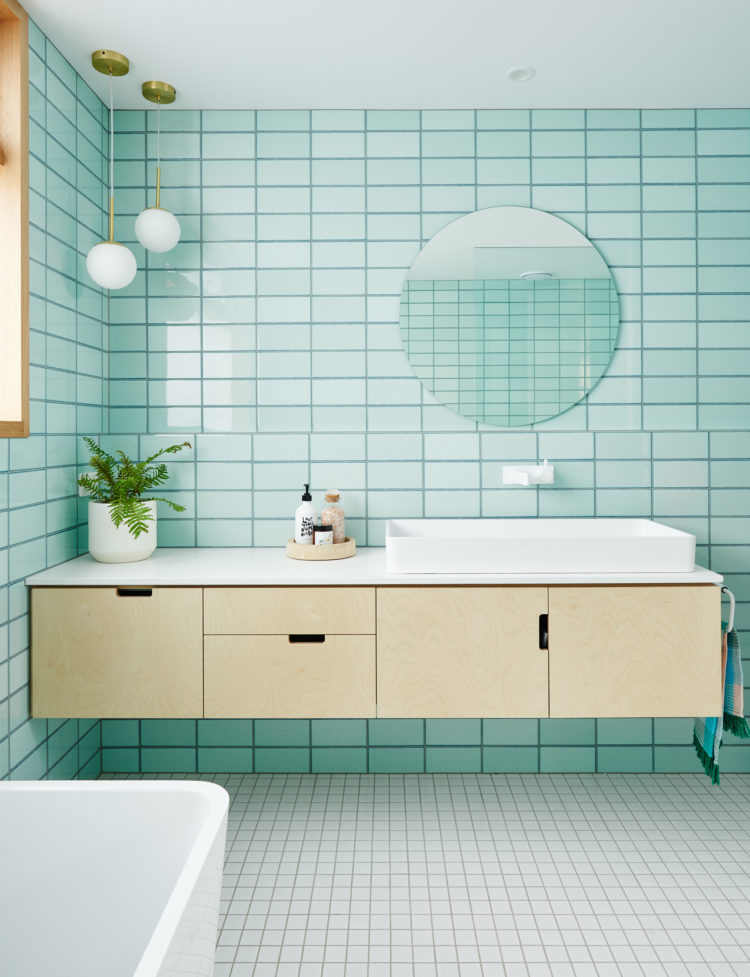 Another way to bring minty pastels to your bathroom is through an entire wall of tiles. This look is a retro throwback to when many bathrooms were pastel blue, green or pink and looks super chic paired with modern touches like in the example above.
Scalloped Edge Nursery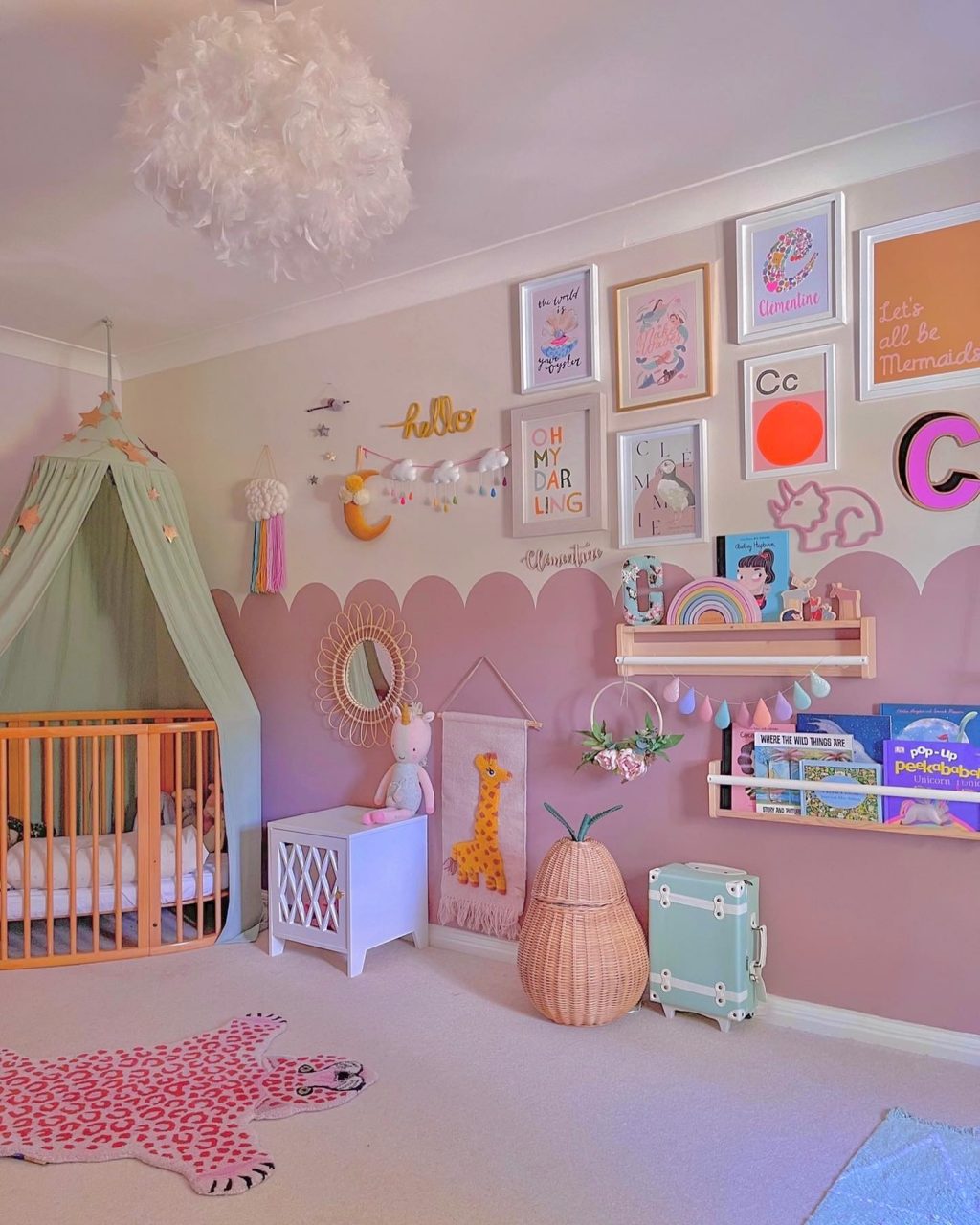 Children's rooms are one of the best spaces in the home to let loose with colour. This nursery features a ton of pastel-themed wall art, as well as a cute scallop wall feature in pink.
Pink Office
You don't need to get overly complicated when including pastels in the home. Opt for a solid colour like in this pink office, and furnish the room with pale woods and whites.
Purple Checkerboard Bedroom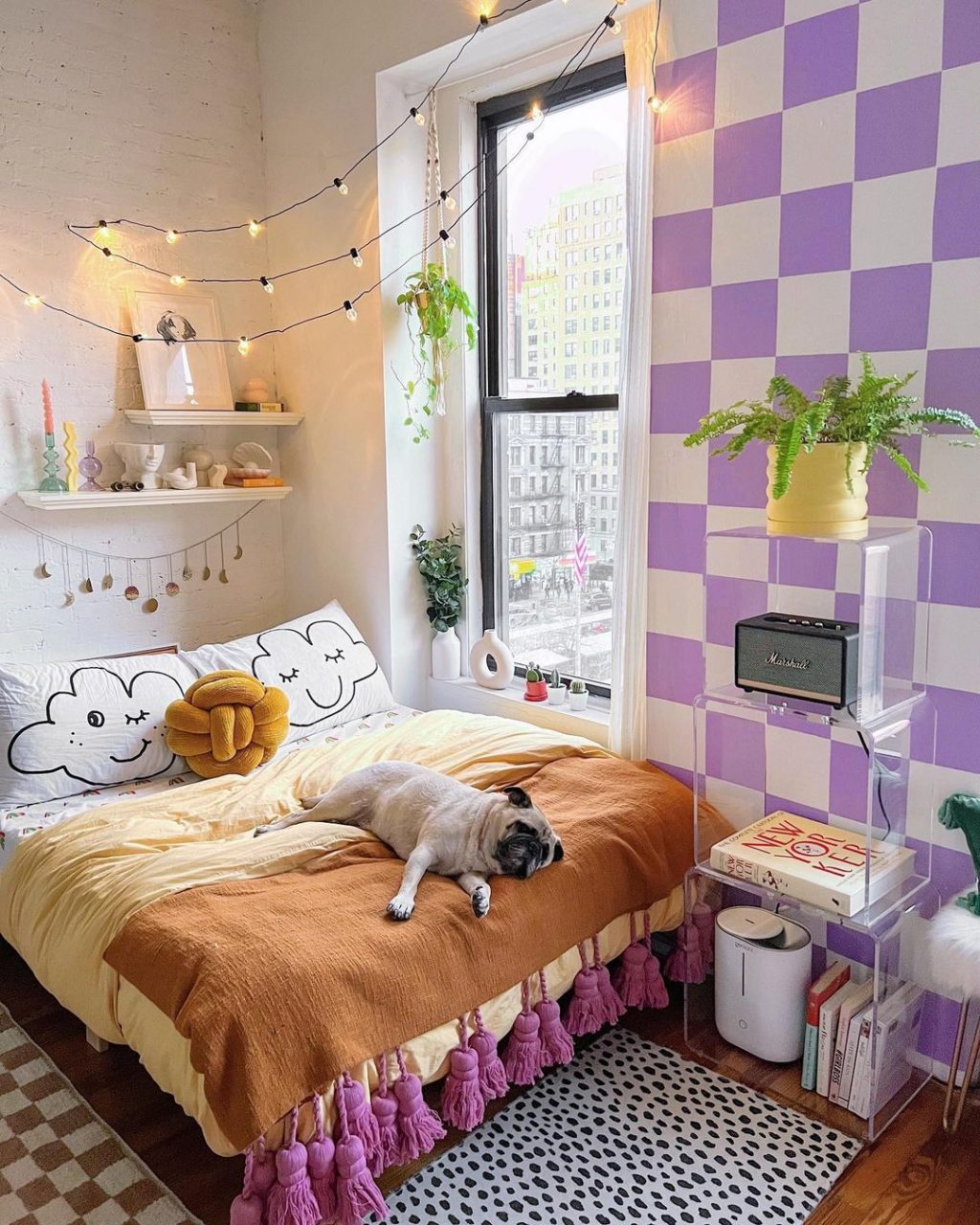 Mix and match patterns in your home decor with an edgy checkerboard pattern. Painting the pattern in lavender makes it softer and more feminine in this kitschy bedroom.
Yellow and Peach Bedroom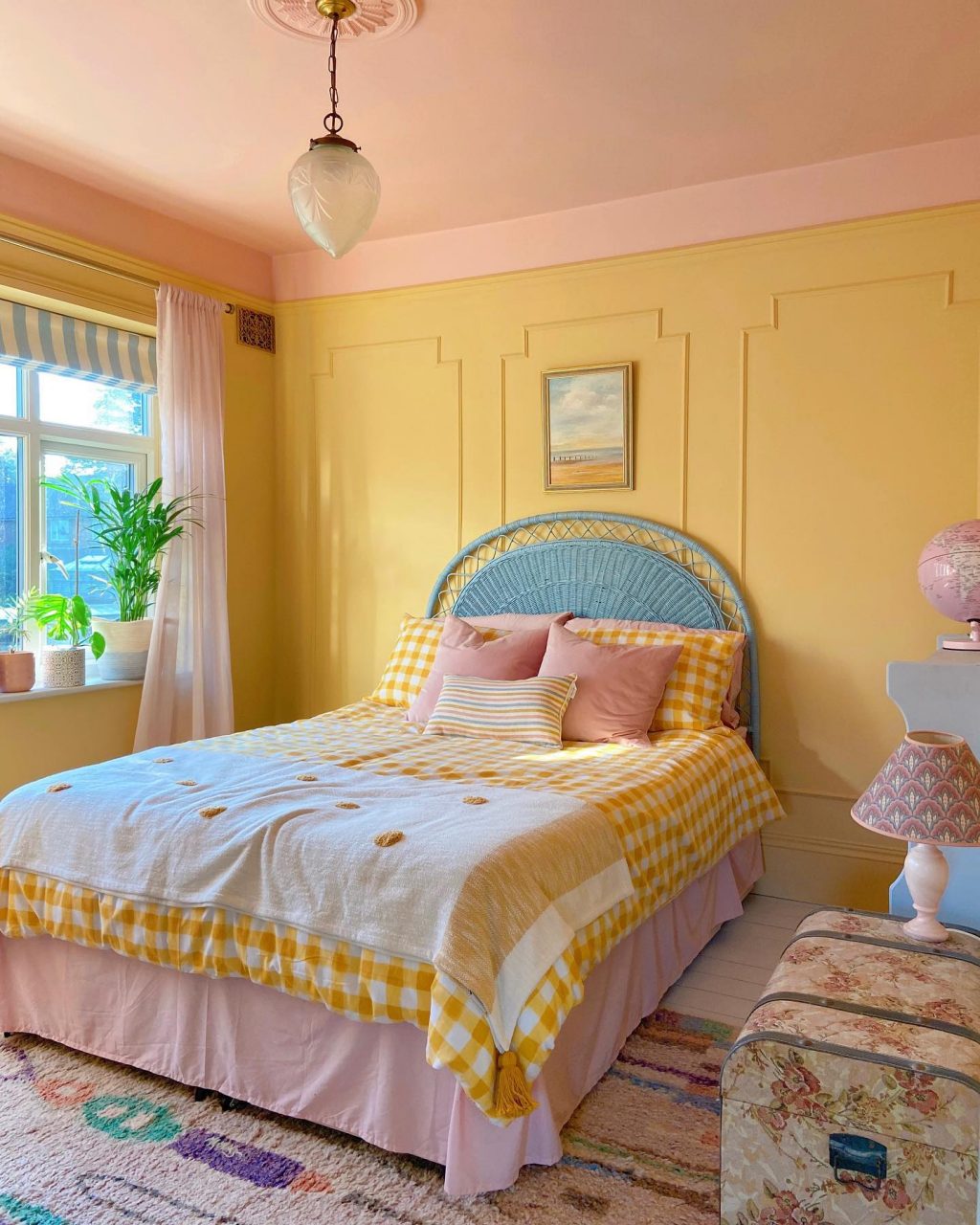 Yellow and peach may seem like an unconventional pairing, but The House That Colour Built shows how sweet this combination can be! It's sunny, it's cheery and it's sherbert-y.
Soft Pastel Bedroom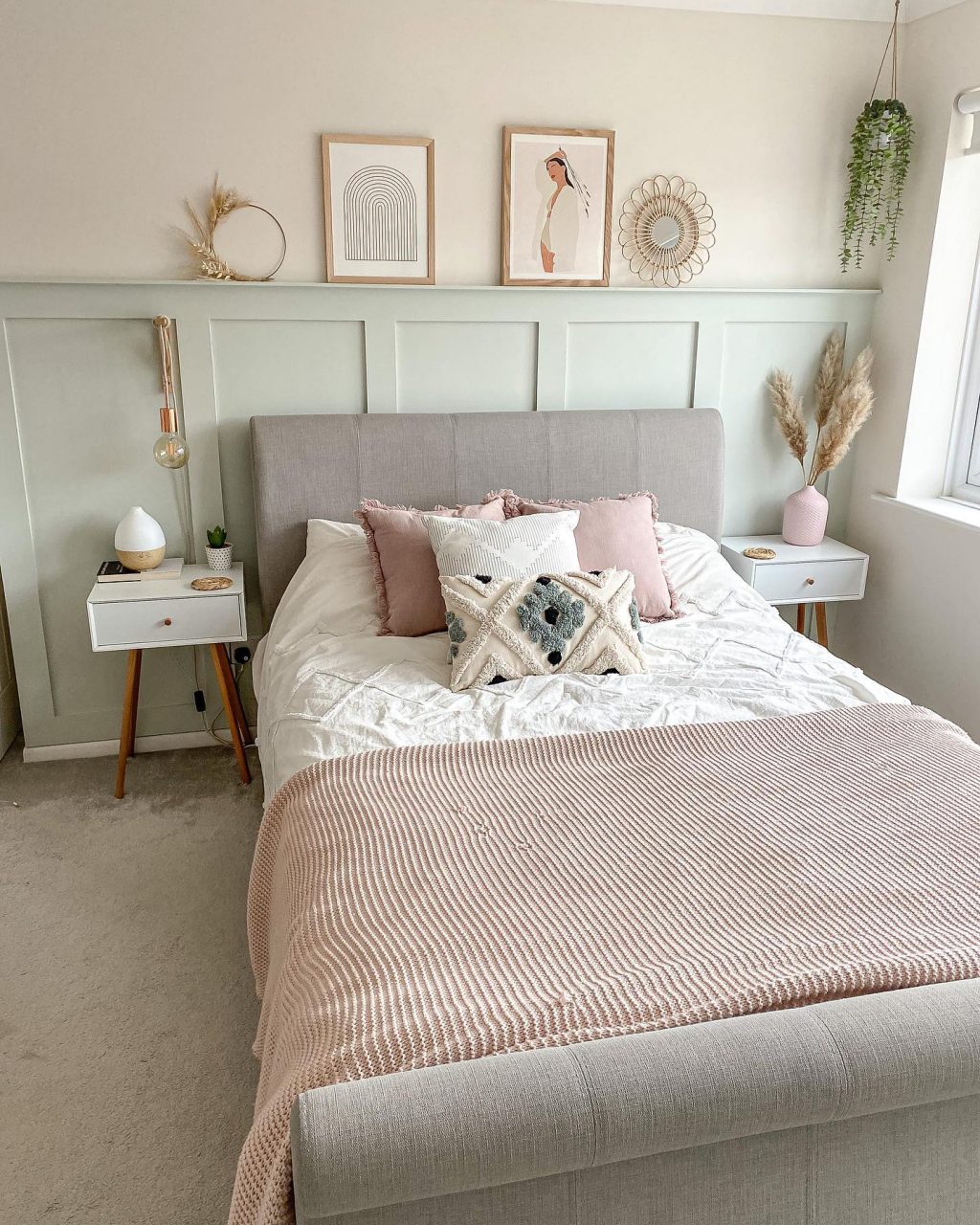 The beauty of painting your walls with pastels is that they don't necessarily have to be loud or colourful. With pastel green board-and-batten, this bedroom keeps things feeling light and airy with soft neutrals and greys in the bedding and decor.
PIN THIS:
Last Updated on