Decorating a rental home isn't impossible or a waste of time–all it takes is a little bit of genius. Whether you're renting for a short time or long-term, you don't need to scroll Instagram every day wishing you could decorate your rental the way you wish.
Instead of just accepting that which you cannot change, have courage to change the things you can–because there are so many ways to customize your rental and finally make it feel more you.
We've collected 15 brilliant (temporary!) decorating ideas from renters and designers that will inspire you to make your rental feel more like home.
Peel & Stick Backsplash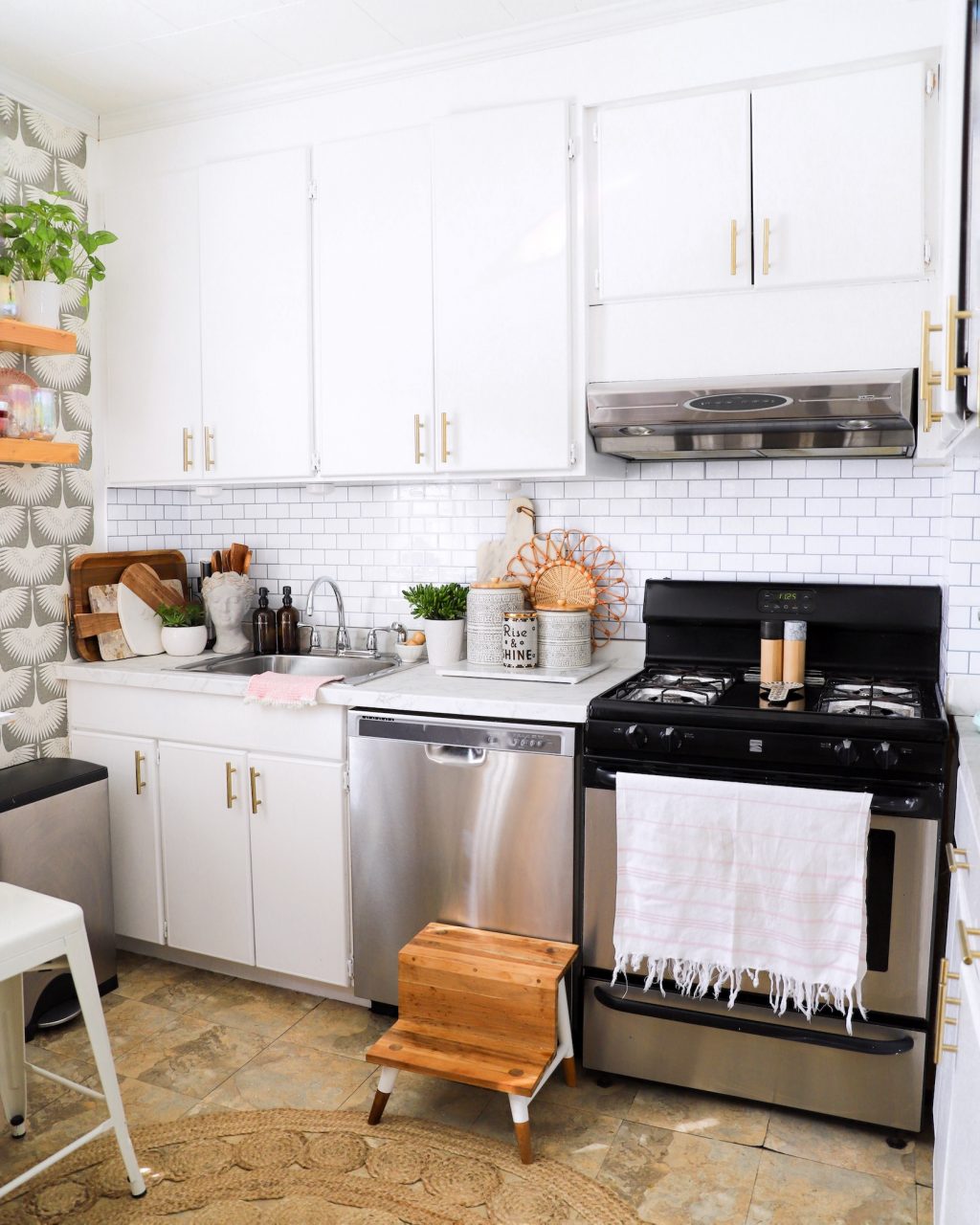 In addition to installing a peel-and-stick temporary subway tile backsplash, blogger Ana of Modern House Vibes also painted her kitchen cabinets, switched out an outdated light fixture, and shopped her home for cute boho items to style her countertops. (The marble countertops are good quality contact paper!)
Layered Rugs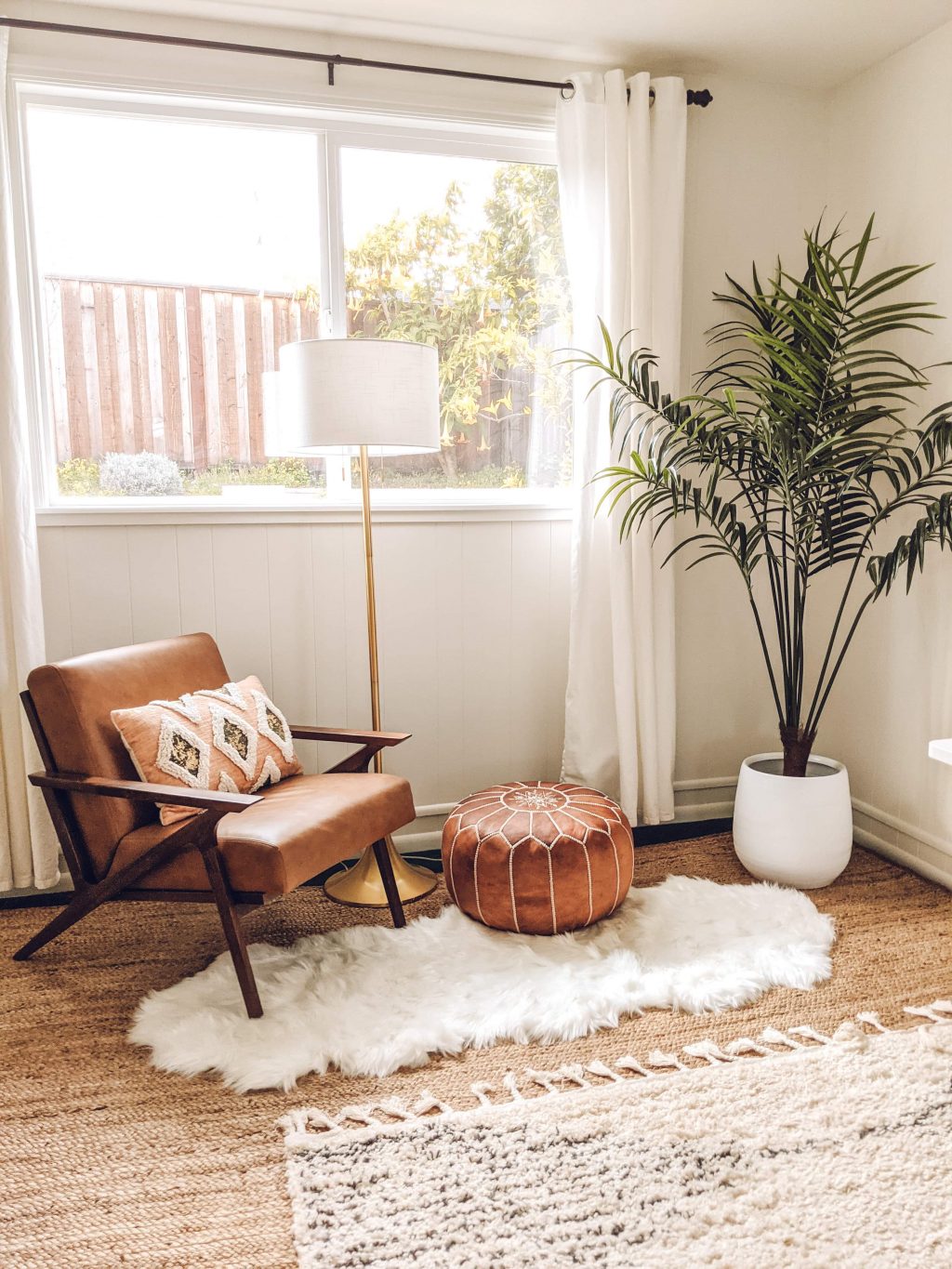 Even if you're a renter, there is a better way than to live with a carpet you hate. To cover an ugly teal carpet in this home office, this designer spread rugs wall-to-wall–creating the illusion of carpet by layering with smaller rugs, like a sheepskin and a Moroccan shag rug.
Removable Arch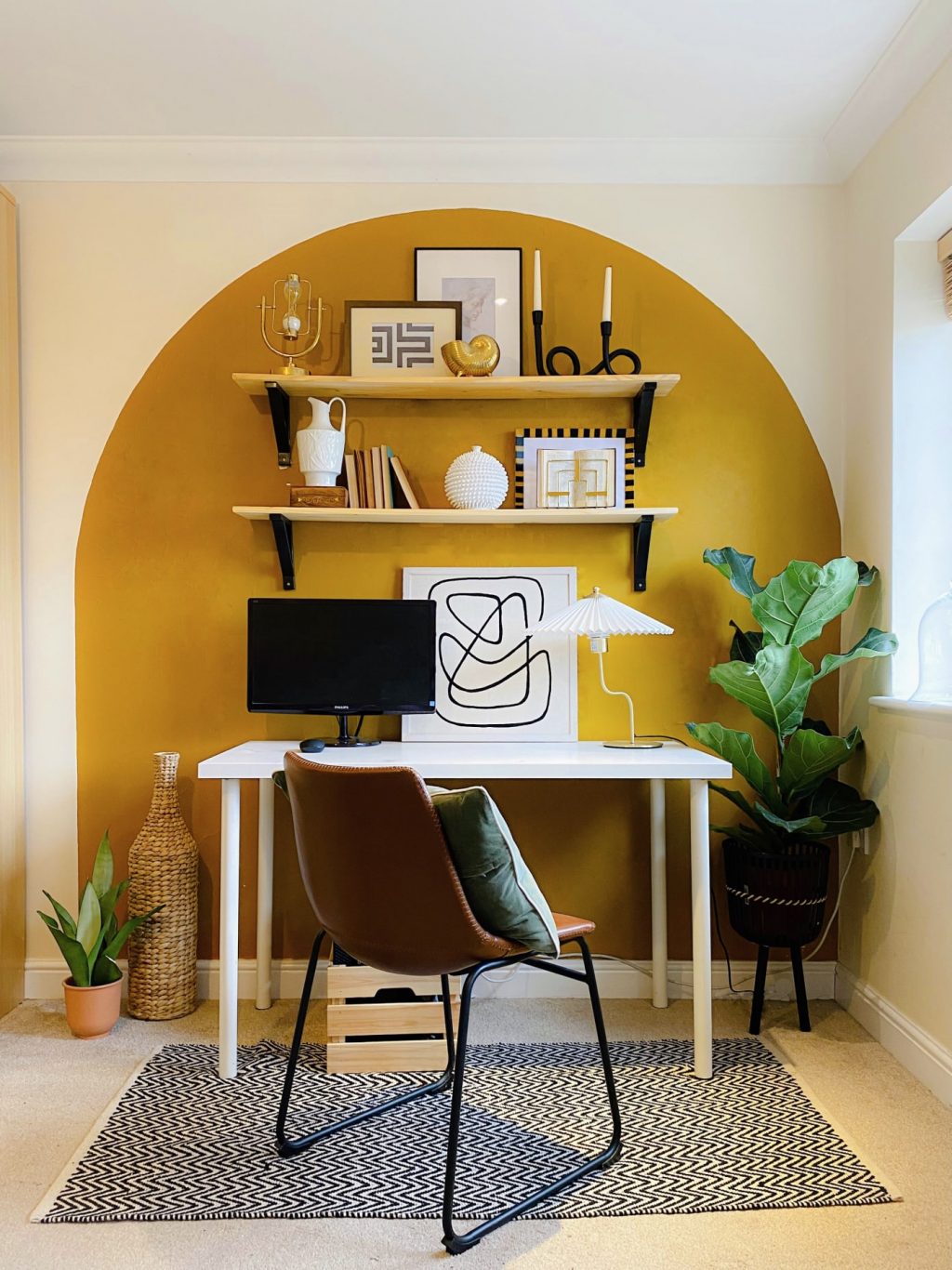 For this idea, clear sticky-backed book covering vinyl was painted and cut into an arch for a custom removable mural. A shortcut version of this idea: find a pre-made removable mural or wall decal you love, and use it to bring some non-permanent color to your rental.
Renter Friendly Built-Ins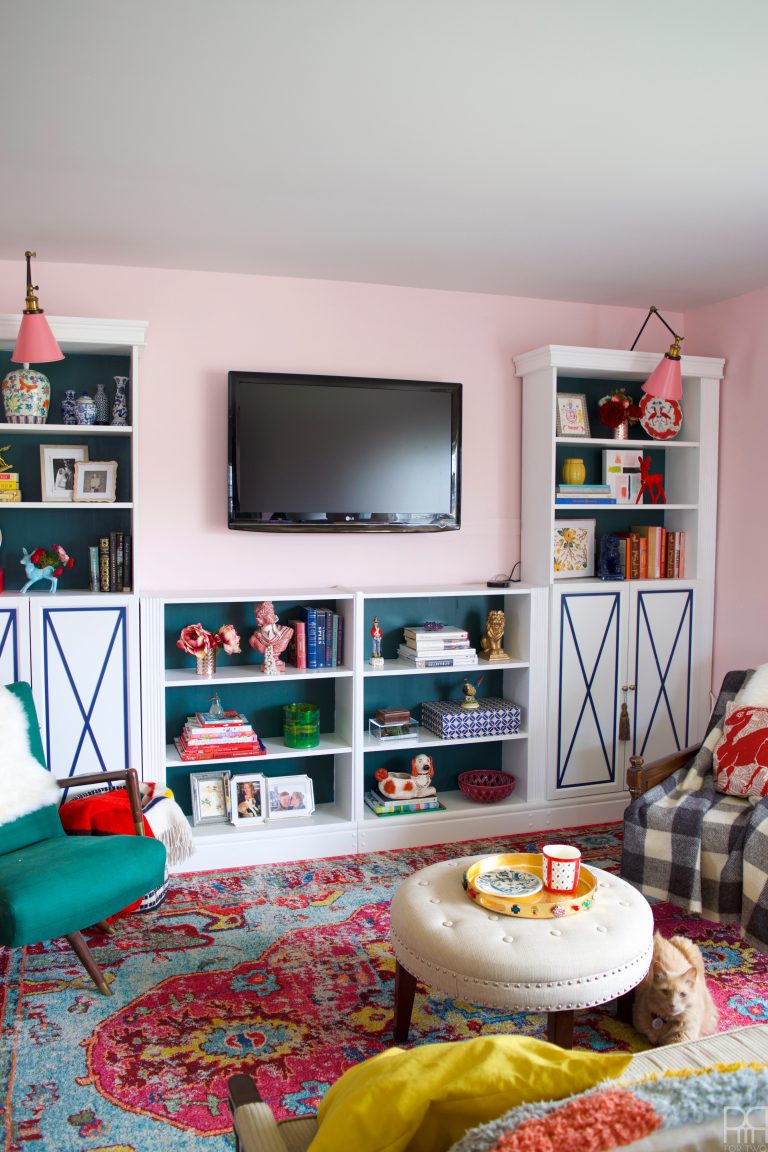 Ever wondered if it's possible to create the look of built-in bookcases–without actually having to permanently attach them to your walls? This blogger couple shows us how to create the famous Ikea built-in bookcase hack–without the built-in part.
Renter Friendly Pendant Light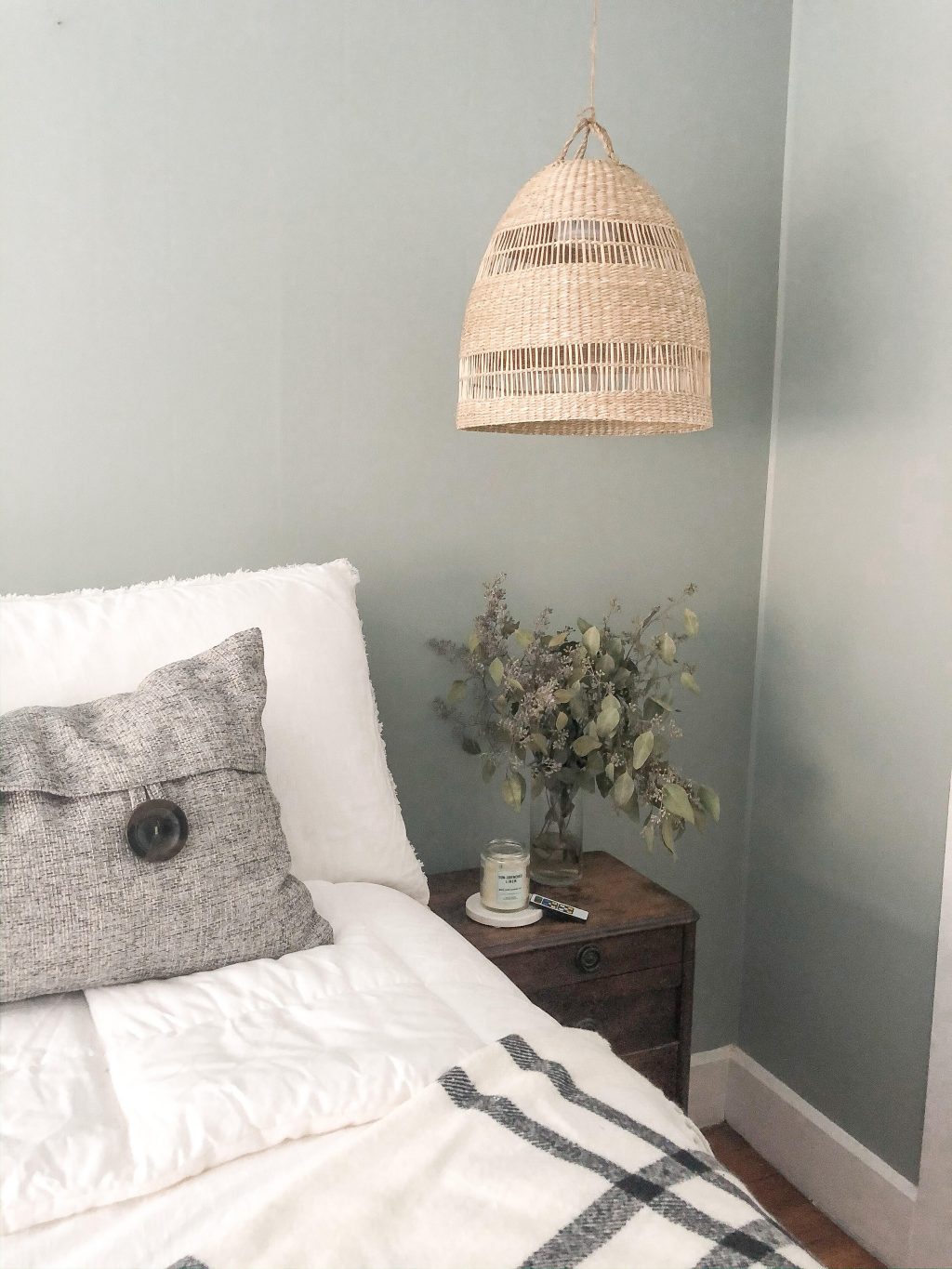 This hack makes it renter-friendly to add a stylish pendant light to a rented space. To use this idea, all you need is a Command hook, jute twine, an Ikea lampshade, and a battery-operated light.
Shiplap-Look Wall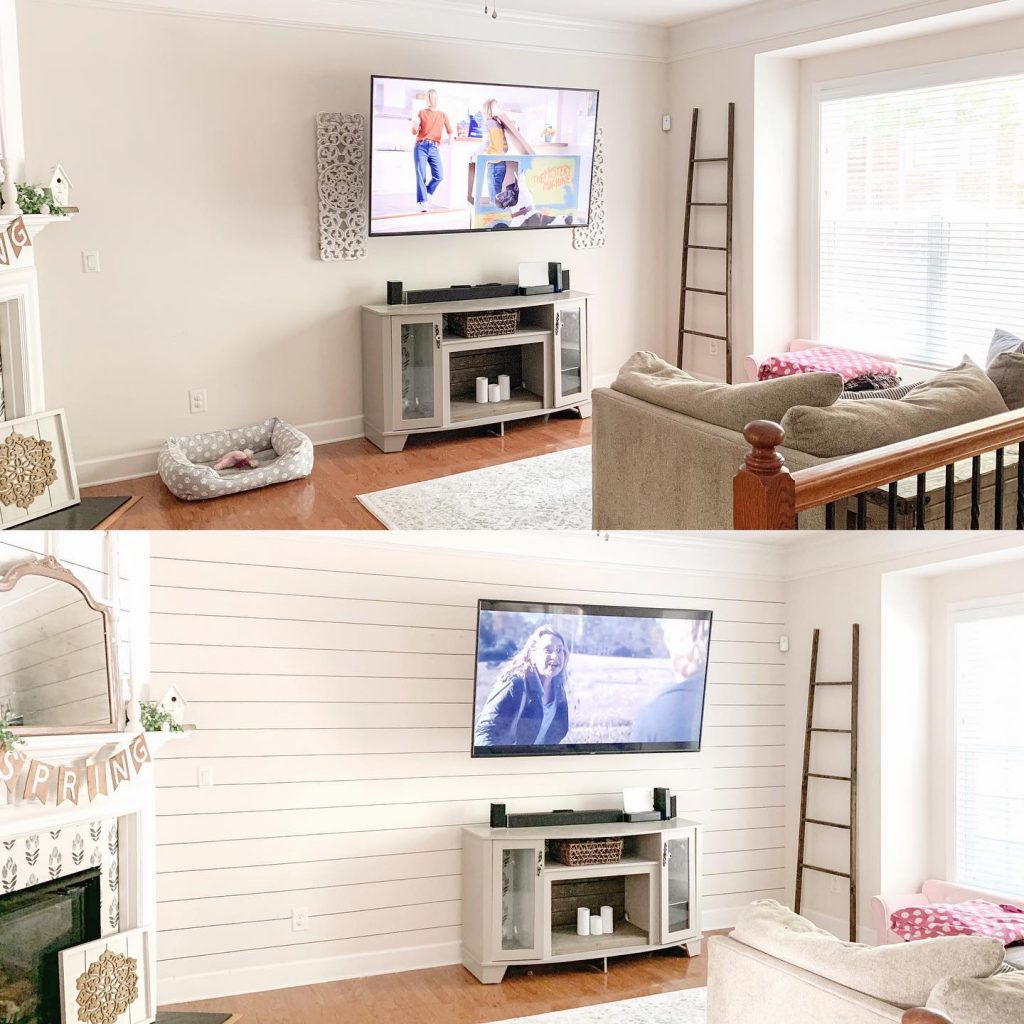 Nothing against Sharpie shiplap, but there's an even better–and easier–way to fake the look of shiplap without power tools. Two words: washi tape. Style your accent wall with some cute farmhouse decor and plants, and your guests won't ever know the difference.
Command Strip Shiplap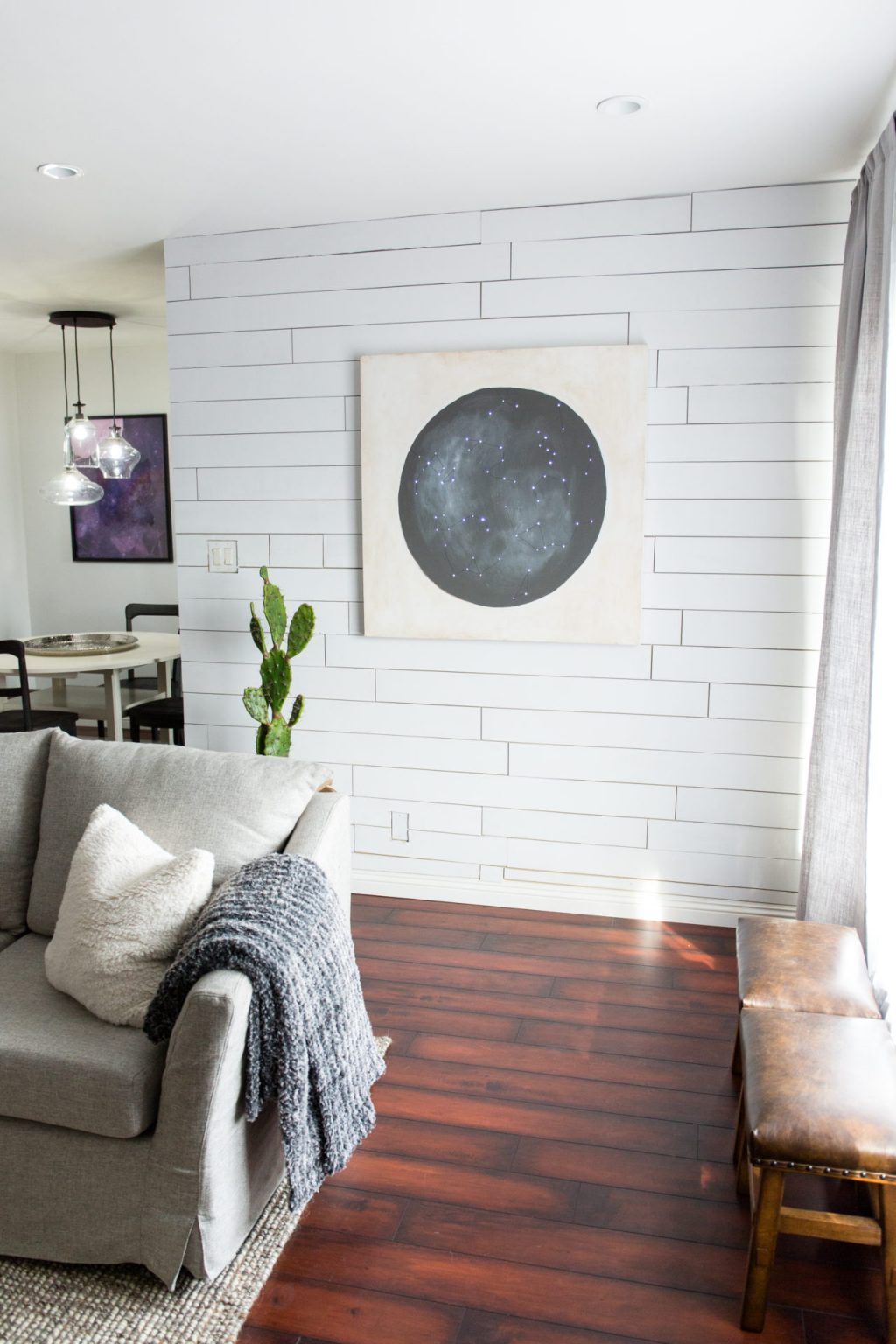 If you're ready for a little more commitment than washi tape, and you're wanting some major farmhouse coziness, you could try this shiplap accent wall by Mr. Kate–it's mounted entirely with removable strips.
Contact Paper Cabinets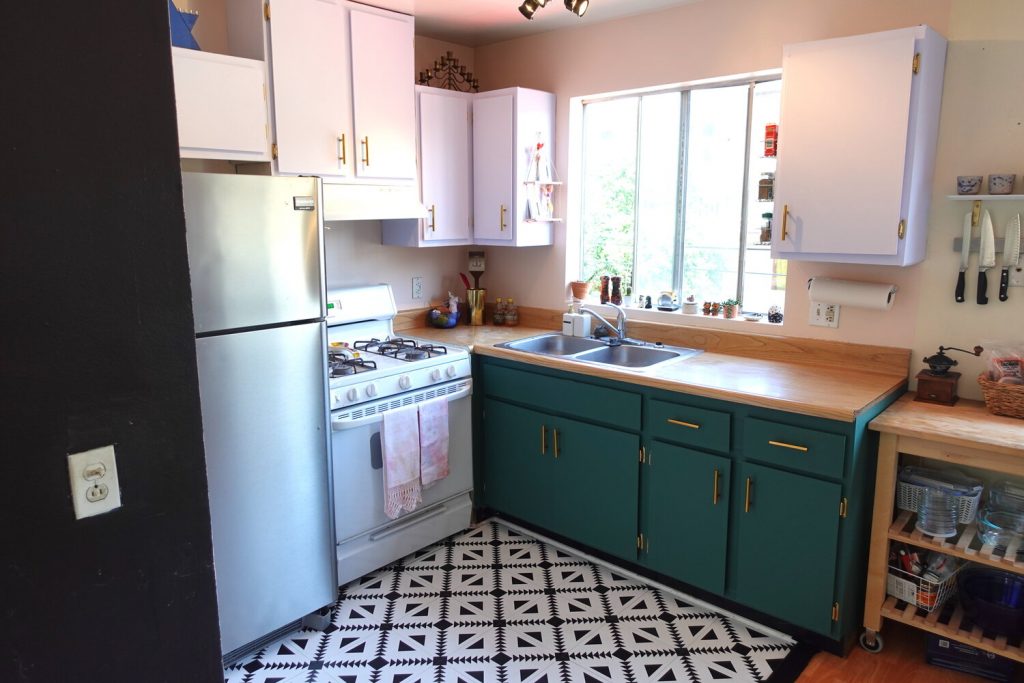 These cabinets were totally transformed using a genius hack: contact paper! Katie of Laugh Cry DIY also changed out the cabinet hardware for modern gold handles, and added peel-and-stick tile. The total budget of this renter-friendly kitchen makeover? $150.
Vinyl Floor Stickers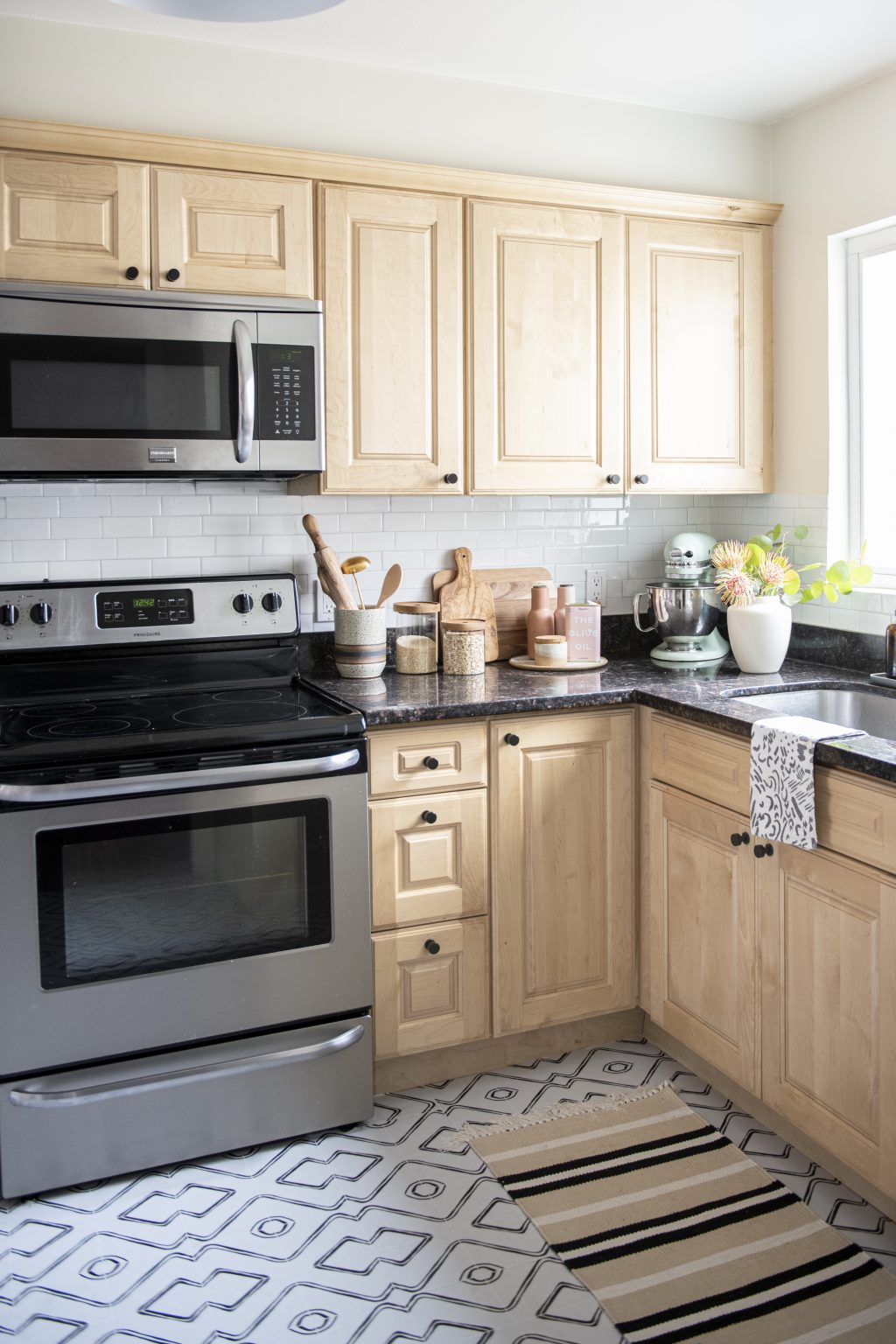 Whether it's in the kitchen or bathroom, chances are there's tile somewhere in your rental that makes you cringe every time you see it. There is a real (temporary) solution–vinyl floor stickers create a fun, vibrant pattern that brightens up the entire room.
Customize Stairs with Removable Wallpaper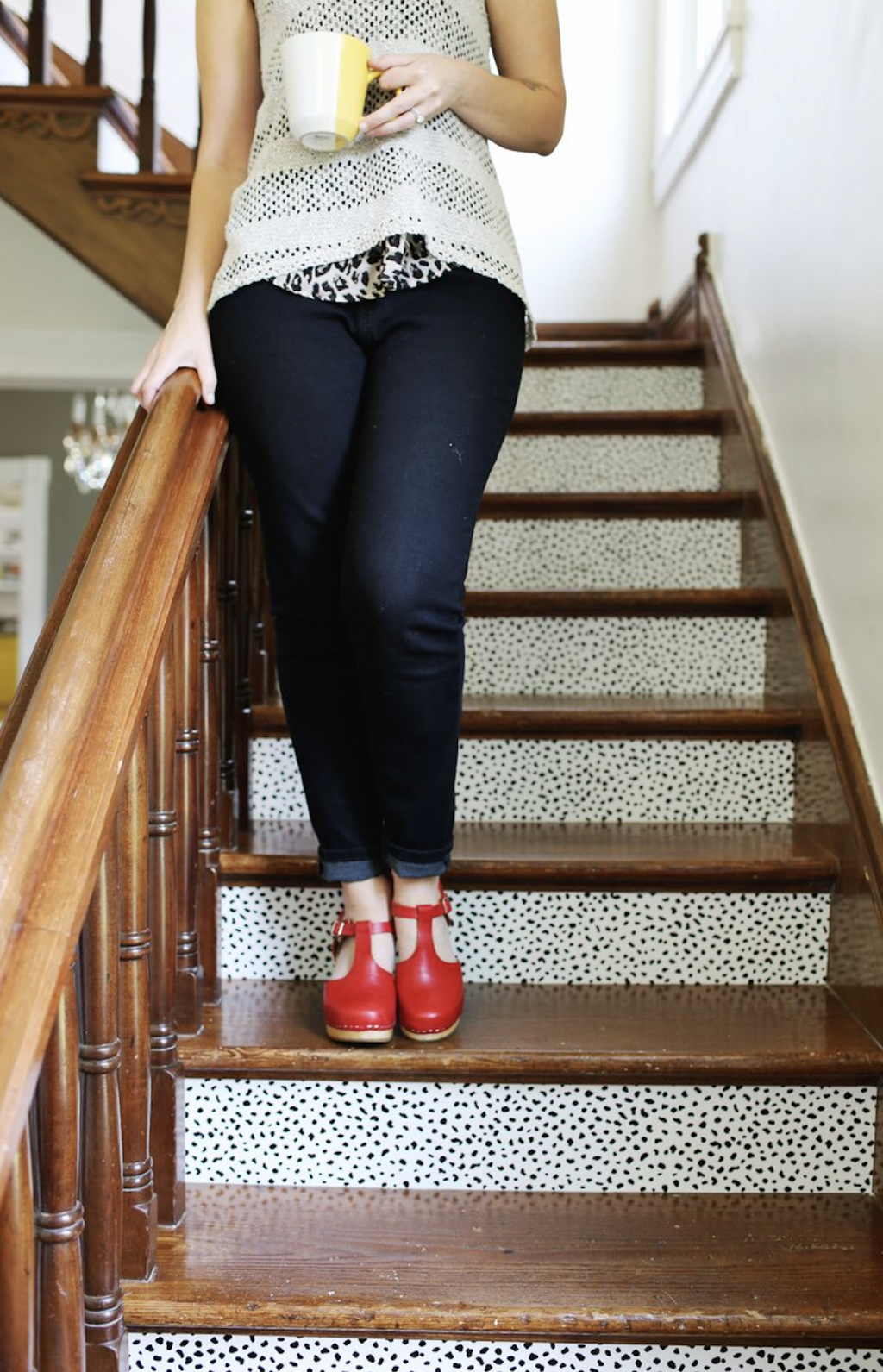 If you're a wallpaper fan, this fun staircase customization is a good way to show off a pretty pattern you love–and at the same time update a staircase that needs some love. This idea would work great with peel-and-stick tile on a front porch as well!
Renter Friendly Board & Batten
If you love a good board and batten tutorial, The Styled Fox shows you a hack for creating a board and batten wall–with minimal wall damage to patch up when you leave.
DIY Faux Floating Shelves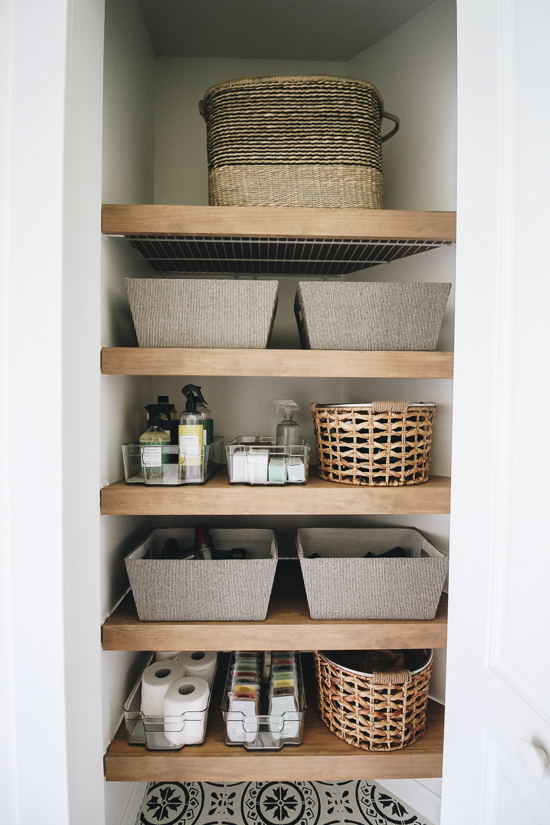 Whether you rent or own your home, you can upgrade builder-grade wire shelving without having to remove the shelving and start over. This fancy wood cover simply slides on top of existing shelves–and looks like a million bucks.
Peel and Stick Picture Molding Accent Wall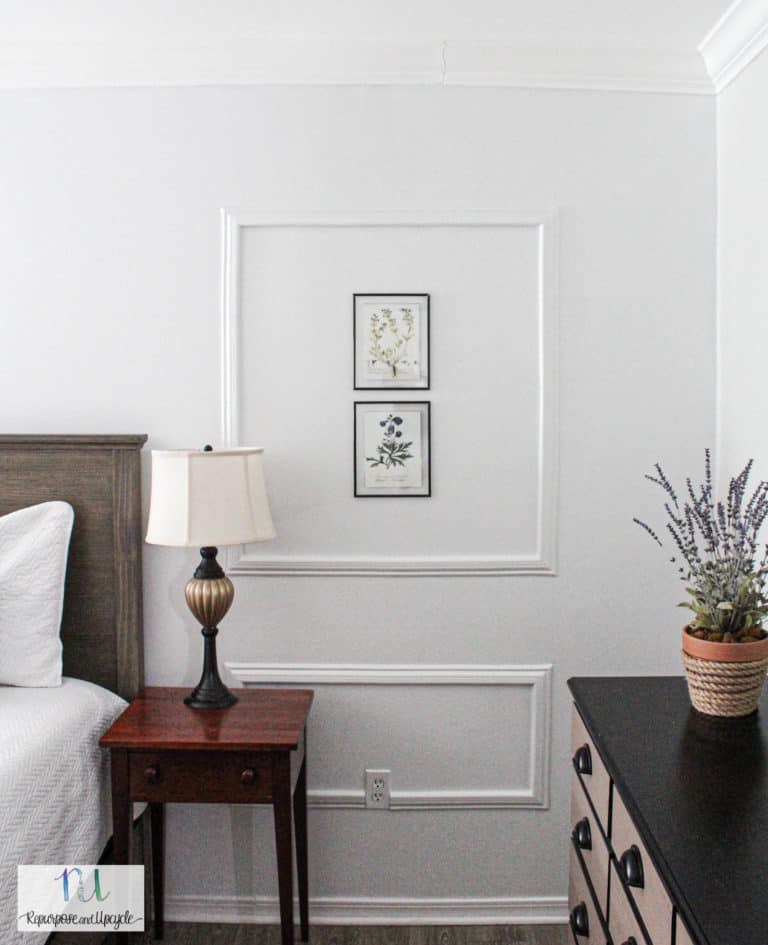 When looking to add some pizzazz to your rental home, an accent wall is the easiest and most budget-friendly way to go. This peel and stick picture molding accent wall adds a ton of art gallery class to beloved artwork.
Cover An Ugly Flush Mount Light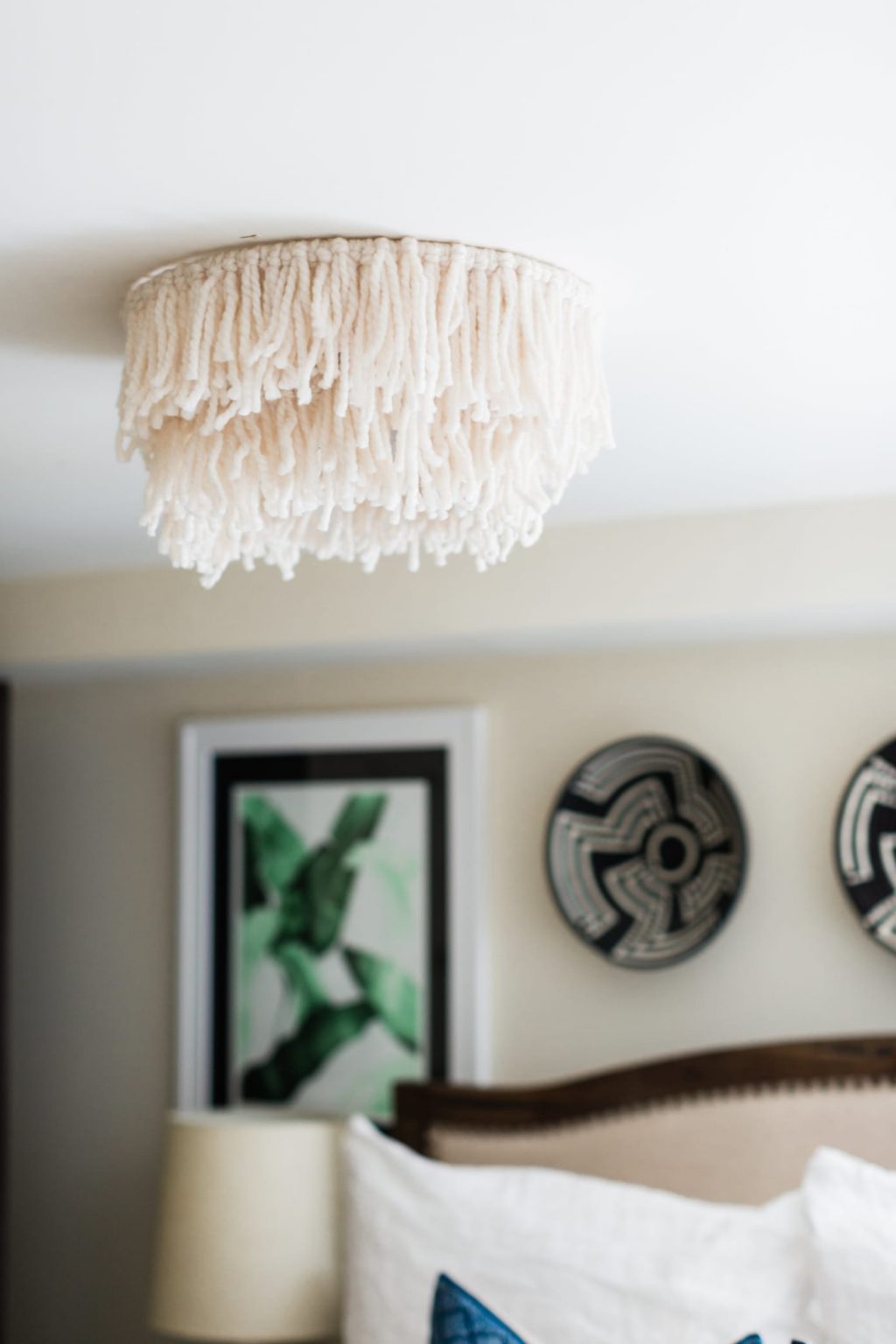 Outdated light fixtures used to be the bane of every renter's existence, but not anymore. This Lulu & Georgia-inspired DIY lampshade is the perfect disguise for a flush mount light fixture. Just attach to the ceiling with no-damage hooks.
Command Strip Gallery Wall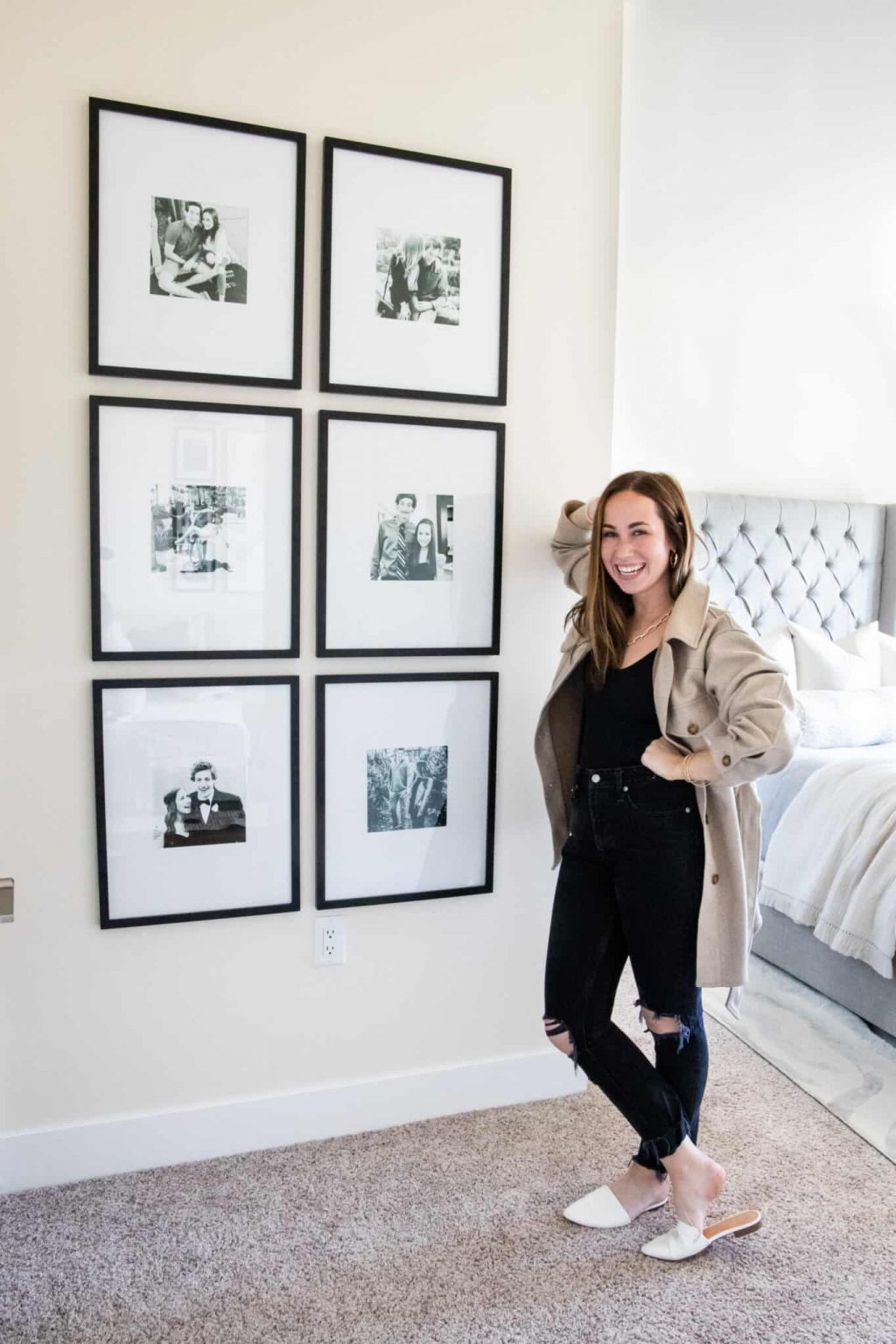 Gallery walls may have changed styles, but they aren't going away anytime soon. Mix unique artwork with personal photos and colourful DIY wall art hung with no-damage hooks. Set up your configuration once and switch out the photos or artwork whenever you want as your taste and style changes.
PIN THIS:
Last Updated on