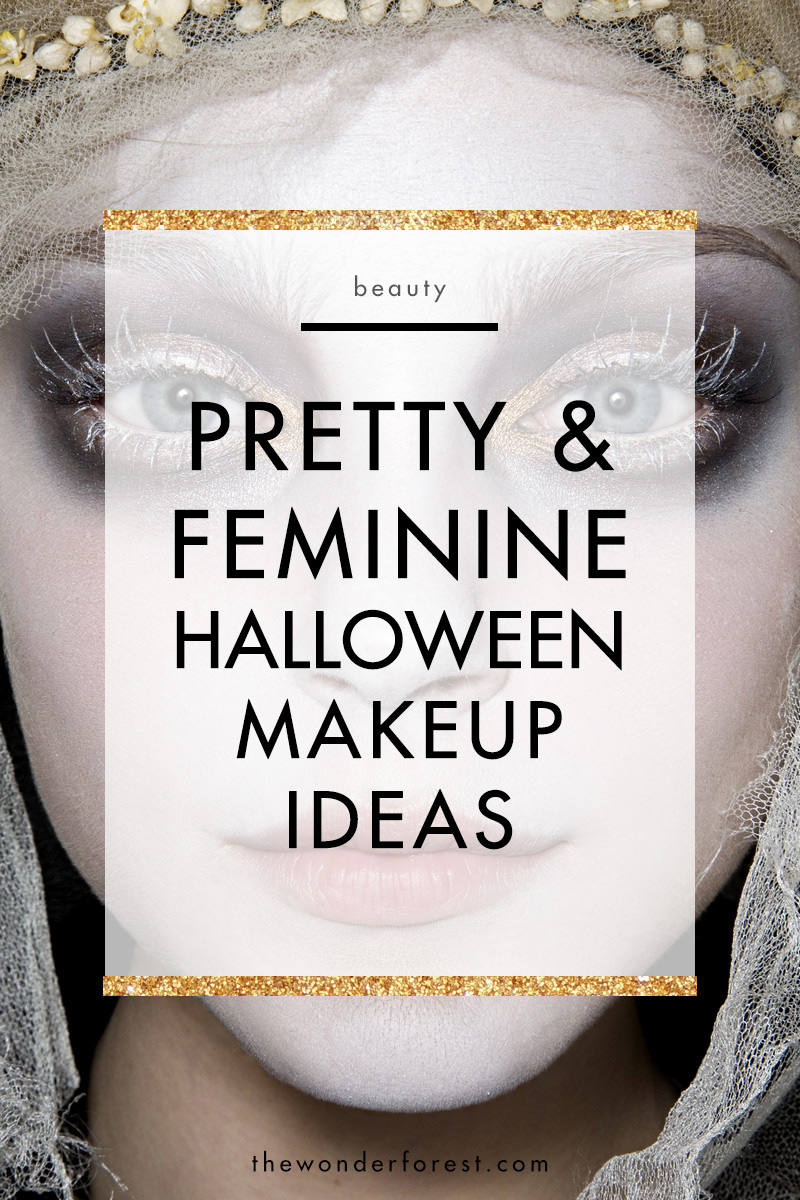 With Halloween just around the corner, you might be trying to come up with a unique Halloween makeup look that can be recreated easily. Don't worry, I've got you covered! While spooky is always fun, sometimes us girls just want to be girls!
I've compiled a bunch of my favourite girly and feminine makeup looks for Halloween that can be recreated using tools and products you probably already have in your makeup bag.
This post contains affiliate links for product recommendations. Any purchases made through these links help support the blog with a small commission. As an Amazon Associate I earn from qualifying purchases.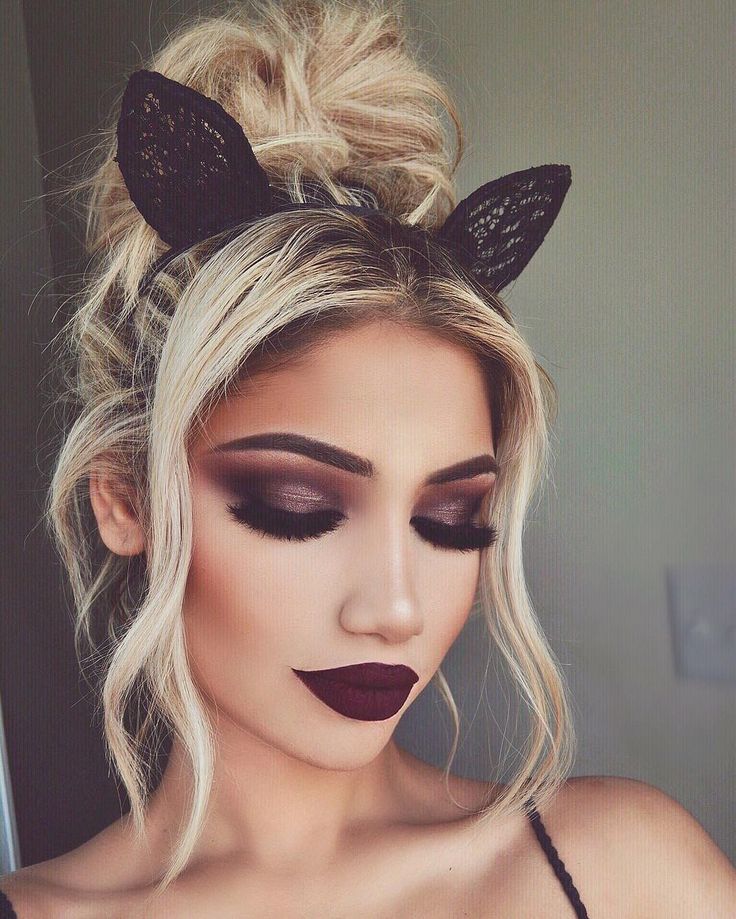 1. Easy Kitty Cat Halloween Makeup
"I'll tell you in another life… when we are both cats." I love the simplicity of this look with the emphasis on the bold makeup. The burgundy shades are a nice change from your typical black smokey eye cat look and the dark lips make it so feminine and sexy! Grab yourself some cat ears and you're good to go!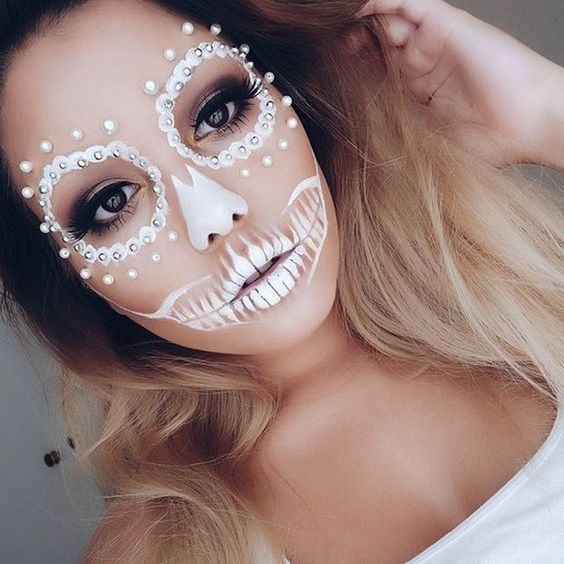 2. Lacey Day of The Dead Halloween Makeup
The all-white design makes this look like lace… definitely a softer and prettier look than some others I've seen! The addition of the pearls around the eyes makes it even more girly!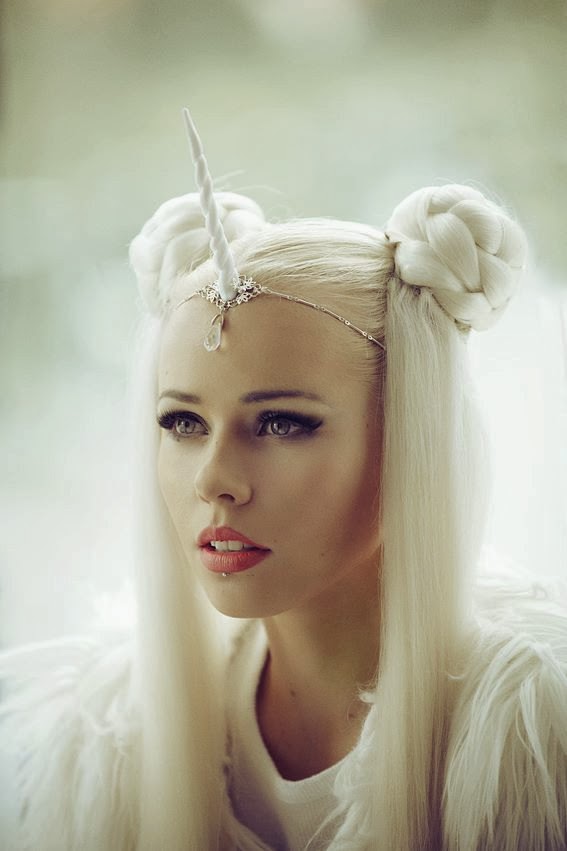 3. The Last Unicorn Halloween Look
Although this look is simple, there's something so nostalgic about it. I love the softer makeup with the space bun hair and horn. Throw on a faux-fur jacket and you're good to go!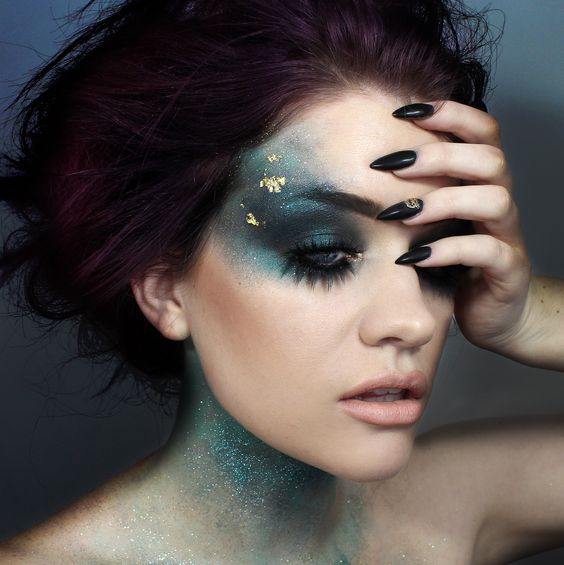 4. Cosmic Dust Makeup
I think this looks so good with dark hair! Like you've just stepped out of the cosmos. With some sparkles, lashes, and a bit of gold leaf, you can easily recreate this galactic look.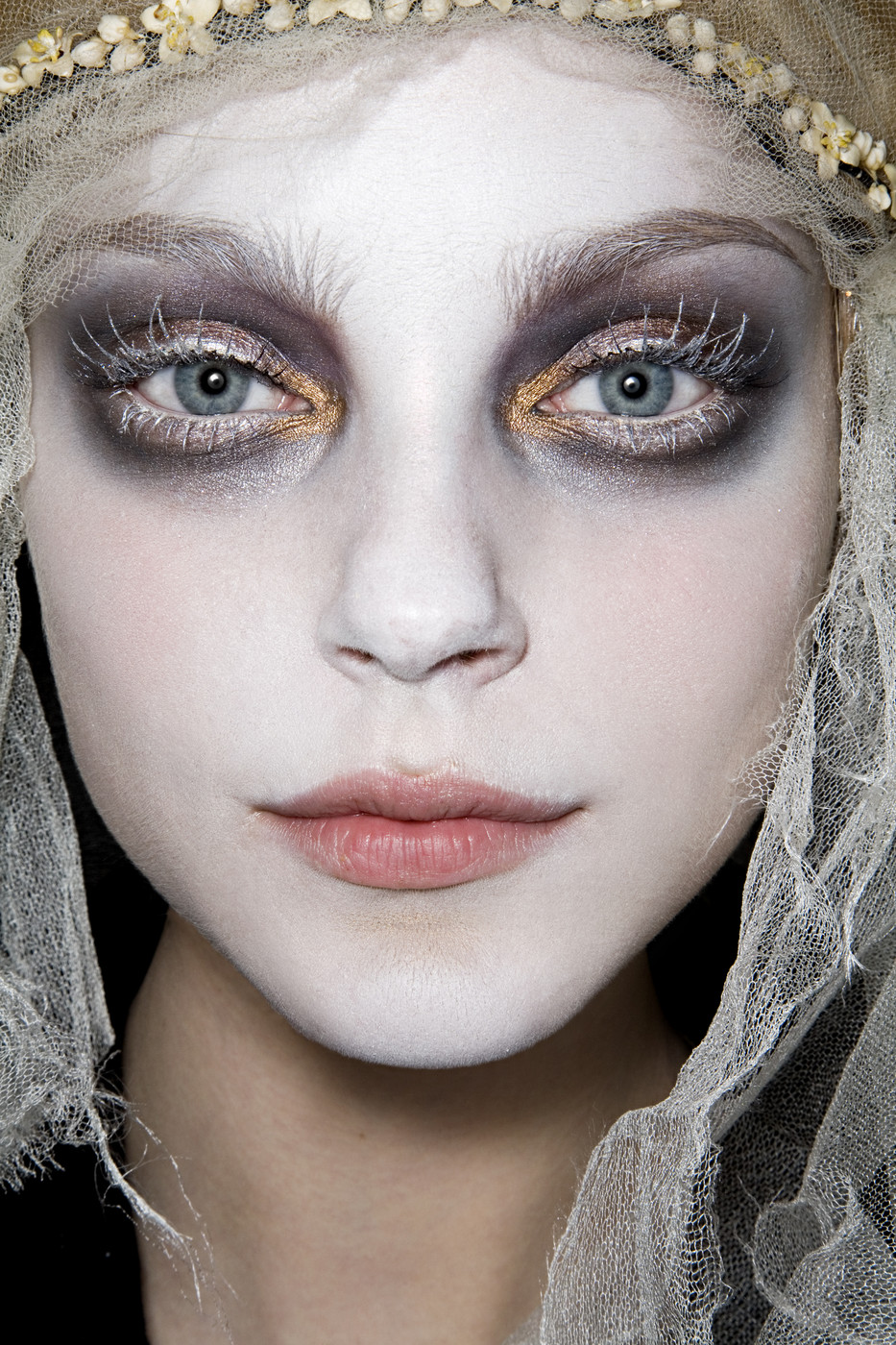 5. Victorian Ghost Halloween Makeup
This makeup was from a past John Galliano fashion show but it would work so well for Halloween! Lots of white, silver, and shimmery shades make her look almost frozen in time.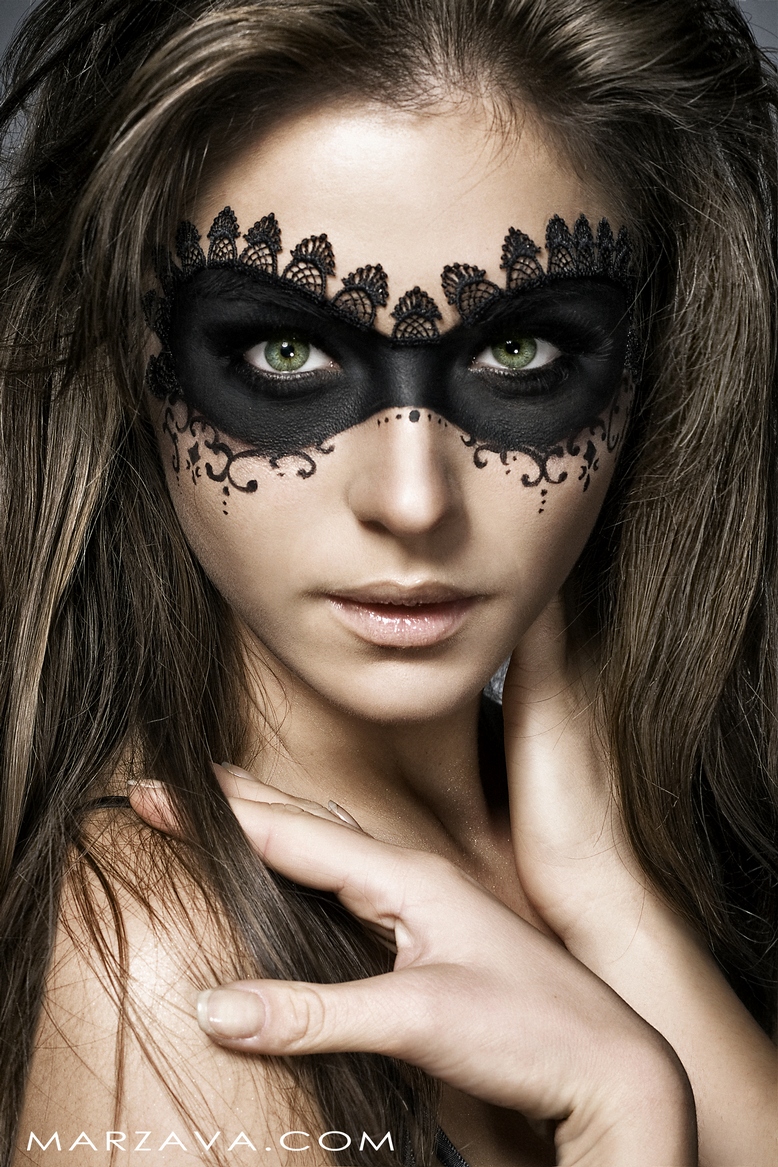 6. Masked Beauty
If you're heading to a masquerade party, skip the paper mask and create your own with black makeup! The actual lace border around the top could be adhered with lash glue!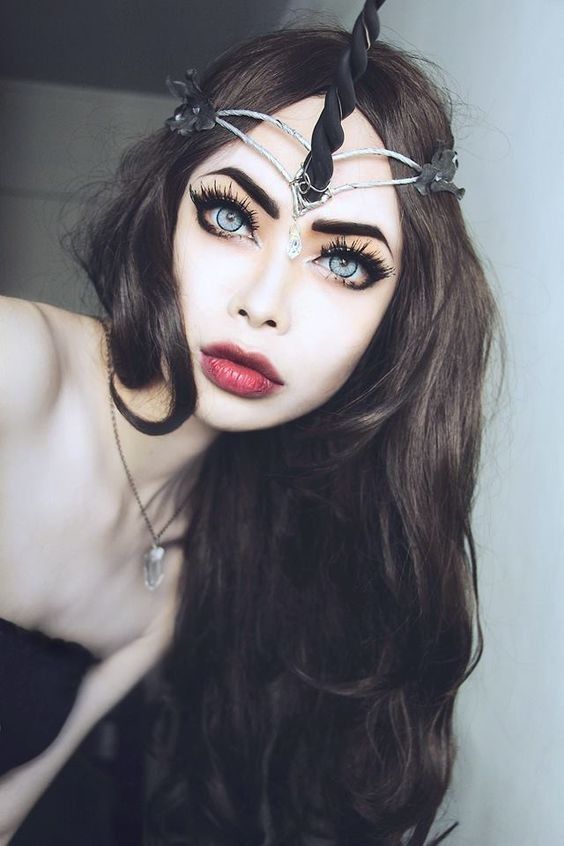 7. Dark Unicorn Makeup
In contrast to the previous unicorn look, this dark unicorn would look great with dark hair.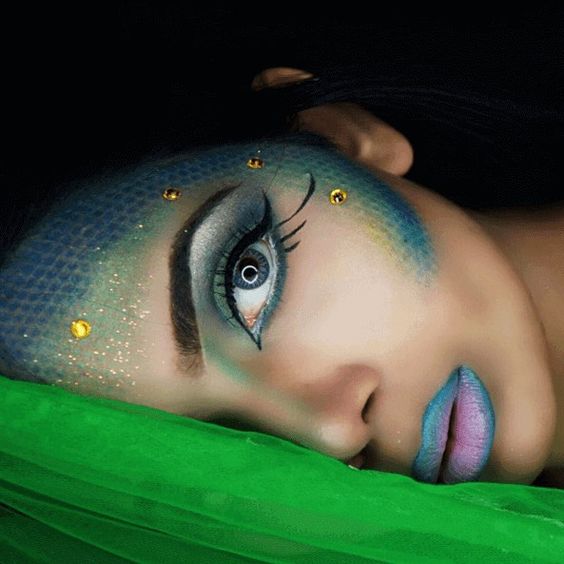 8. Beached Mermaid Makeup
The colours in this mermaid halloween makeup look are stunning! The textured scales can be recreated with a fishnet stocking used as a template and eye shadow. Love the contouring with green and turquoise!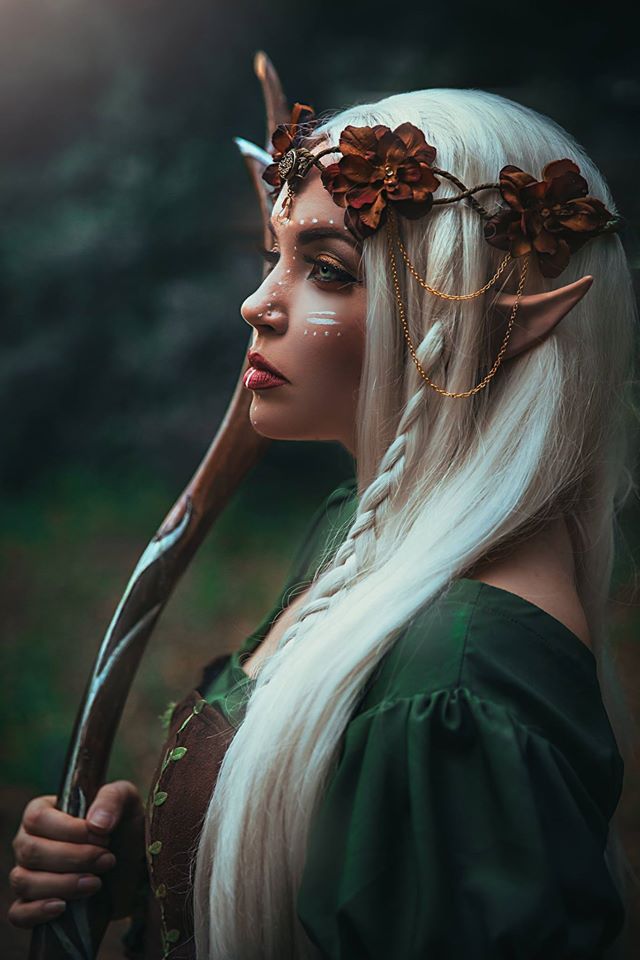 9. Warrior Elf Costume Makeup
This Halloween look is so cool! With a few stripes and dots on your face and emphasized eye makeup, all you need are some pointy ears to pull off the rest!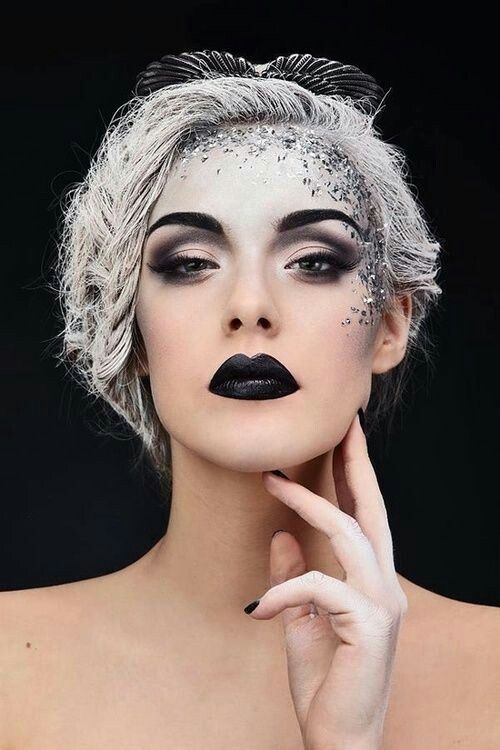 10. Avant-Garde Makeup
This girl looks like she's stepped out of time and is transitioning from greyscale to full colour. Silver foil completes it around the forehead!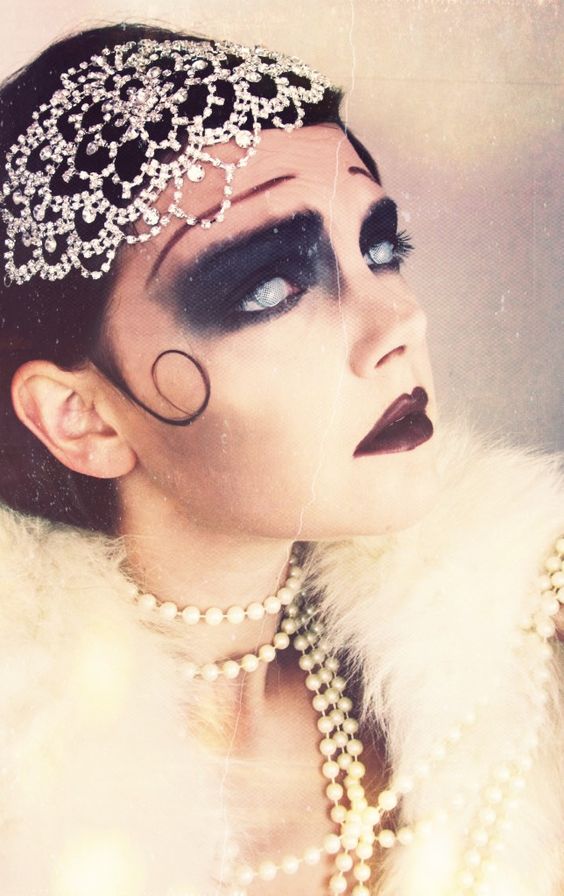 11. Great Gatsby Makeup
There's something so spooky yet beautiful about this Halloween look. The contacts really make her look lost and the hair and lips send her back in time. It would be fun to recreate if you're going for a retro vibe!
Which look is your favourite? And what are you going to dress up as for Halloween this year?
Check out these makeup looks we created specifically for Halloween:
Last Updated on