Summer is here, and with it plenty of sunny days to spend DIYing! If you have a patio or backyard that you'd love to see freshened up and made to be suitable for chilling in the sun, now is the perfect time to update it. These gorgeous outdoor projects will inspire you to DIY your way to your best summer yet.
Garden Cinema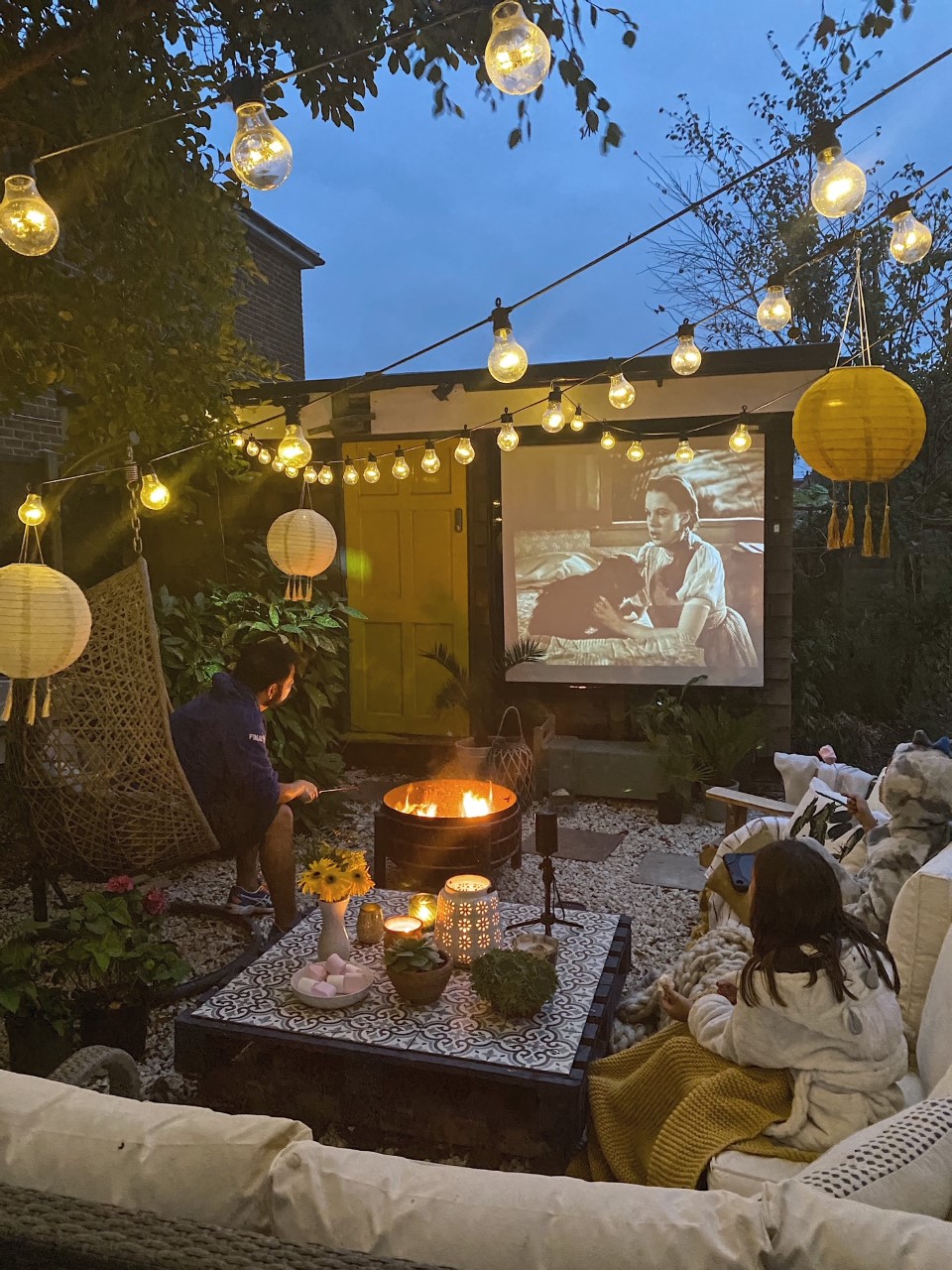 A cozy, sparkly summer outdoor movie setup like this is summertime #goals. A campfire ring means you can enjoy your own backyard movie and s'mores nights. Chunky knit blankets will keep the fun going even when the weather cools at night.
Tulum-Inspired Macramé Swing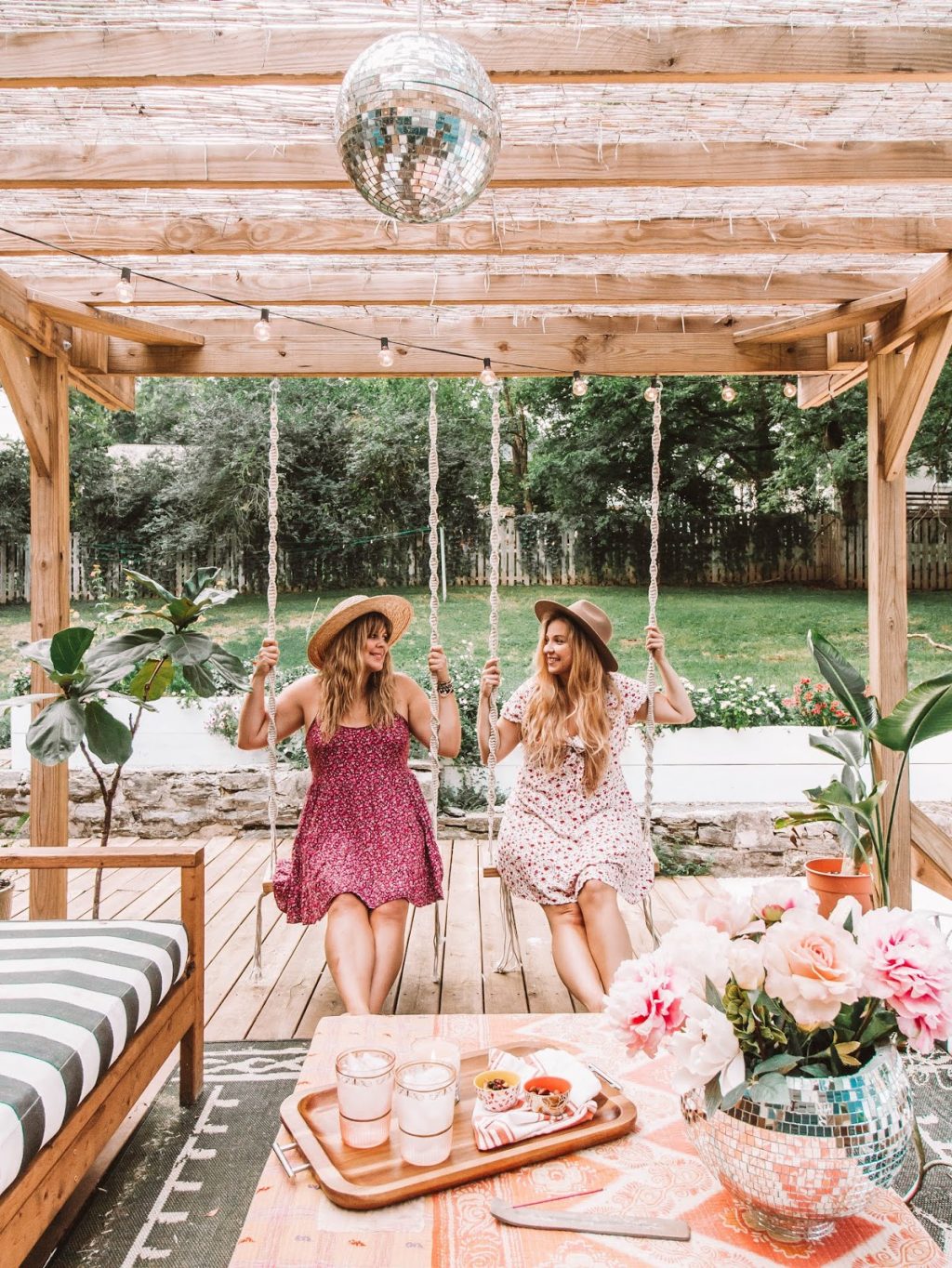 Going for a Tulum-inspired vibe, this team of BFF bloggers created two easy macramé swings to add a leisurely feeling to their pergola oasis. These swings would also be so cute on a front porch or as a tree swing!
DIY Built In Grill
A built-in grill on the patio brings to mind fun dinner parties with grilled pizza and burgers. Chris Loves Julia brings this dream within reach with a neat and tidy DIY outdoor kitchen.
DIY Gravel Fire Pit Makeover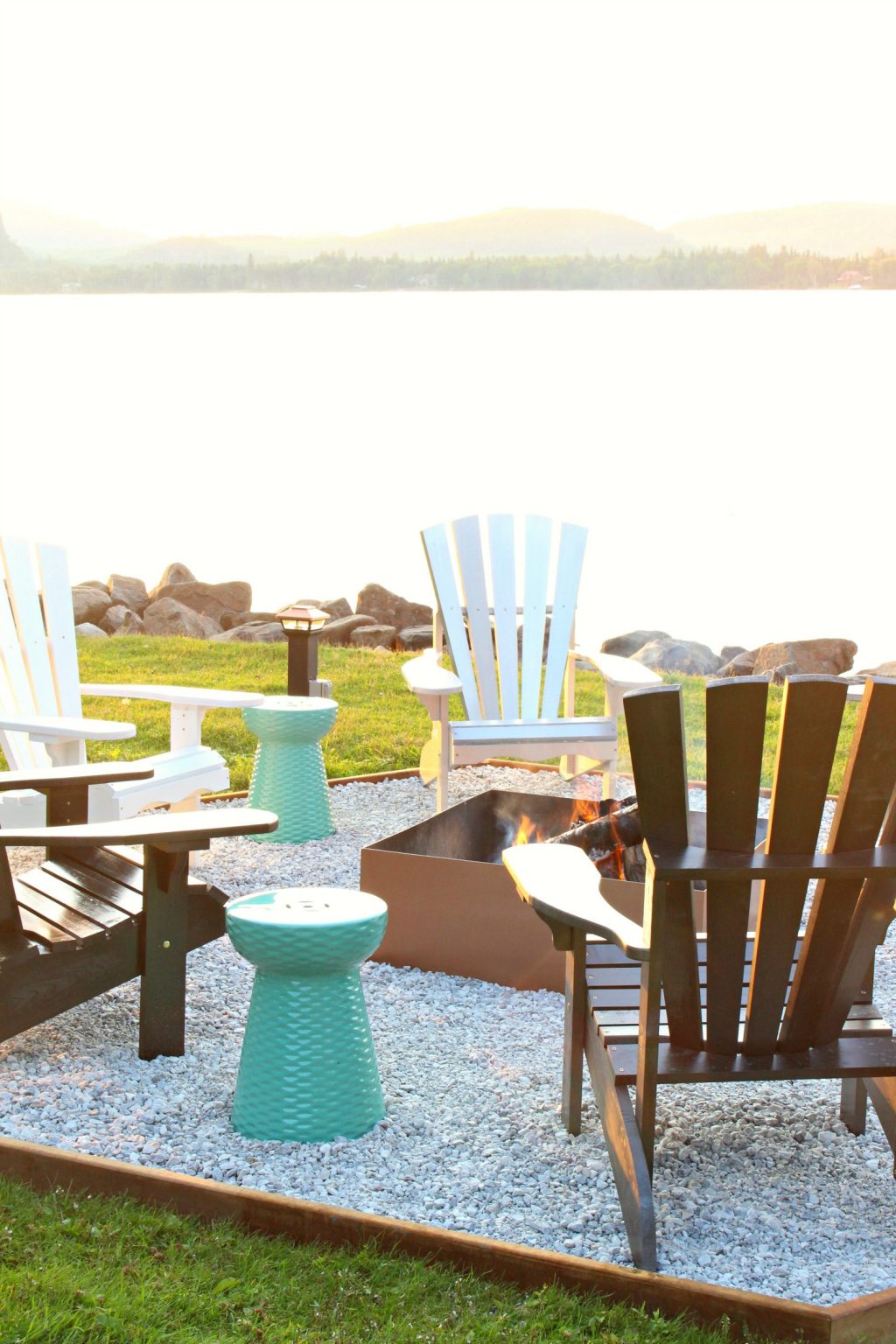 If you love enjoying sunsets by the fire in the summertime, why not upscale your backyard fire pit situation? This gravel fire pit will make you feel like you're always at a lake resort, even in your own backyard.
DIY String Light Planters
You can't go wrong with string lights to make an outdoor space magical. Drape the lights over these DIY planter posts to give the space a fancy café mood.
DIY Outdoor Curtains & Screened In Porch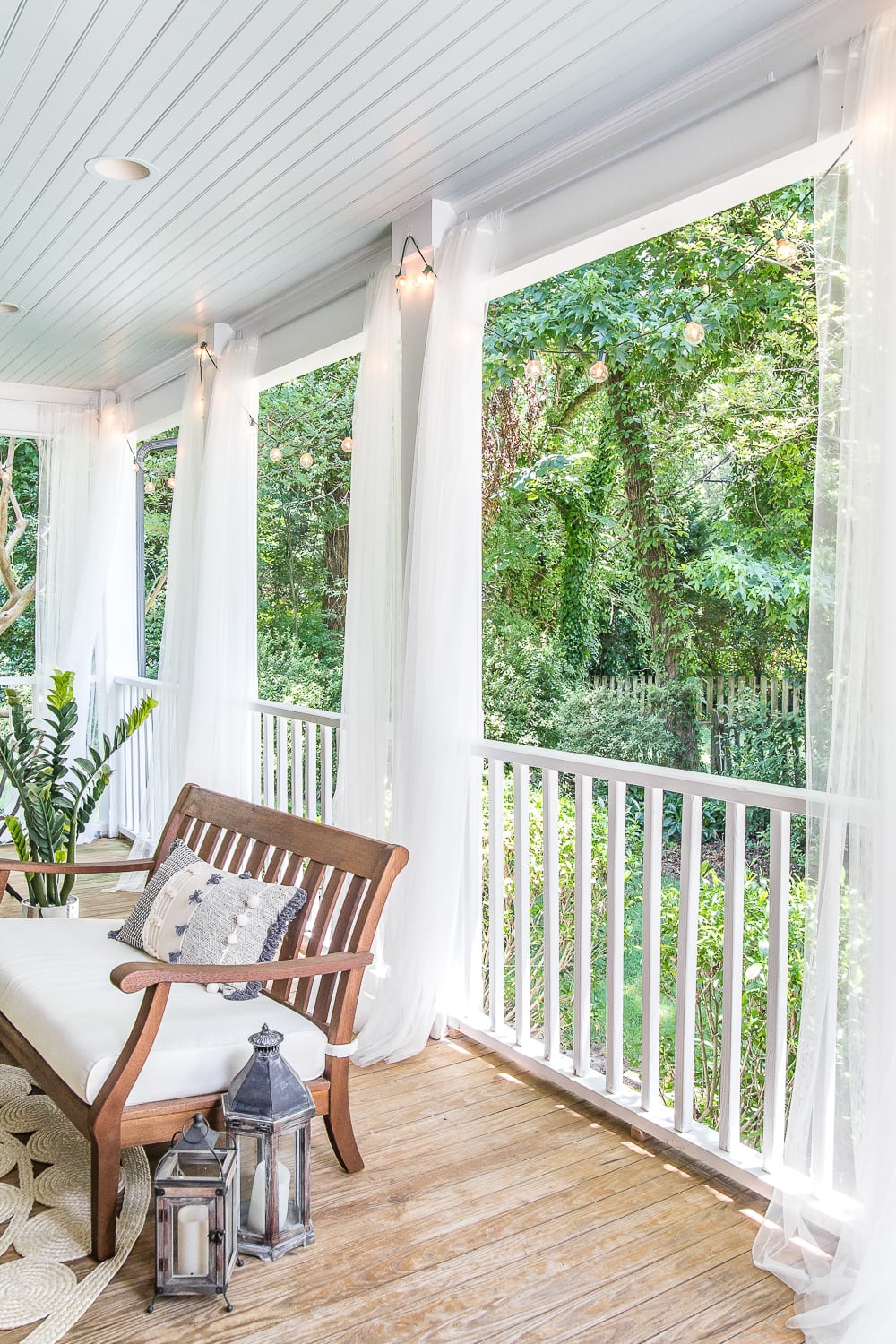 These curtains make an elegant impact for a small budget on a pillared porch. They also double as a great solution for keeping mosquitoes at a happy and safe distance during the summer months.
Macramé Boho Fairy Light Chandelier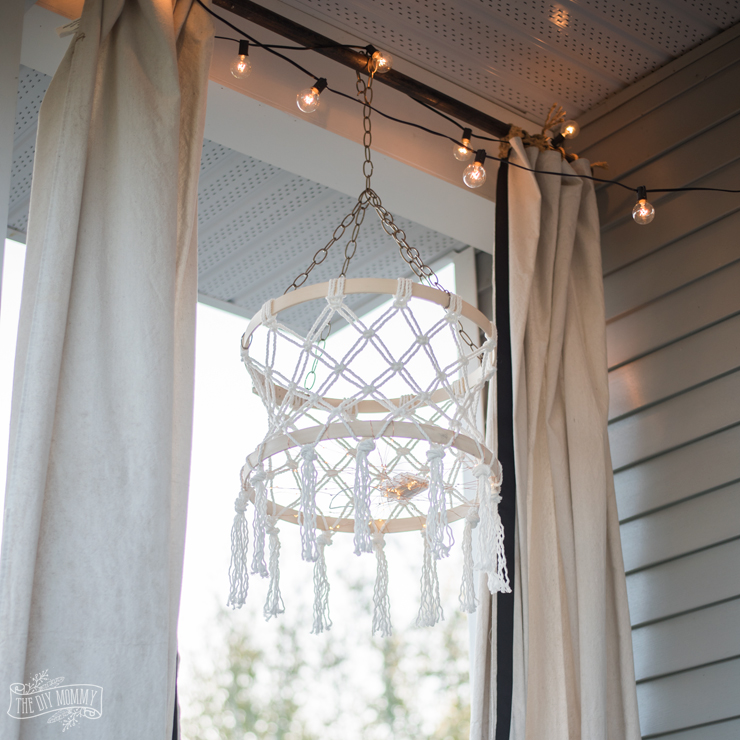 A lovely macramé chandelier with fairy lights is an easy to make craft, even for those unfamiliar with macramé. It works indoors or outdoors, does not require any wiring, and would look lovely in a pergola, patio, or porch.
DIY Wood Steps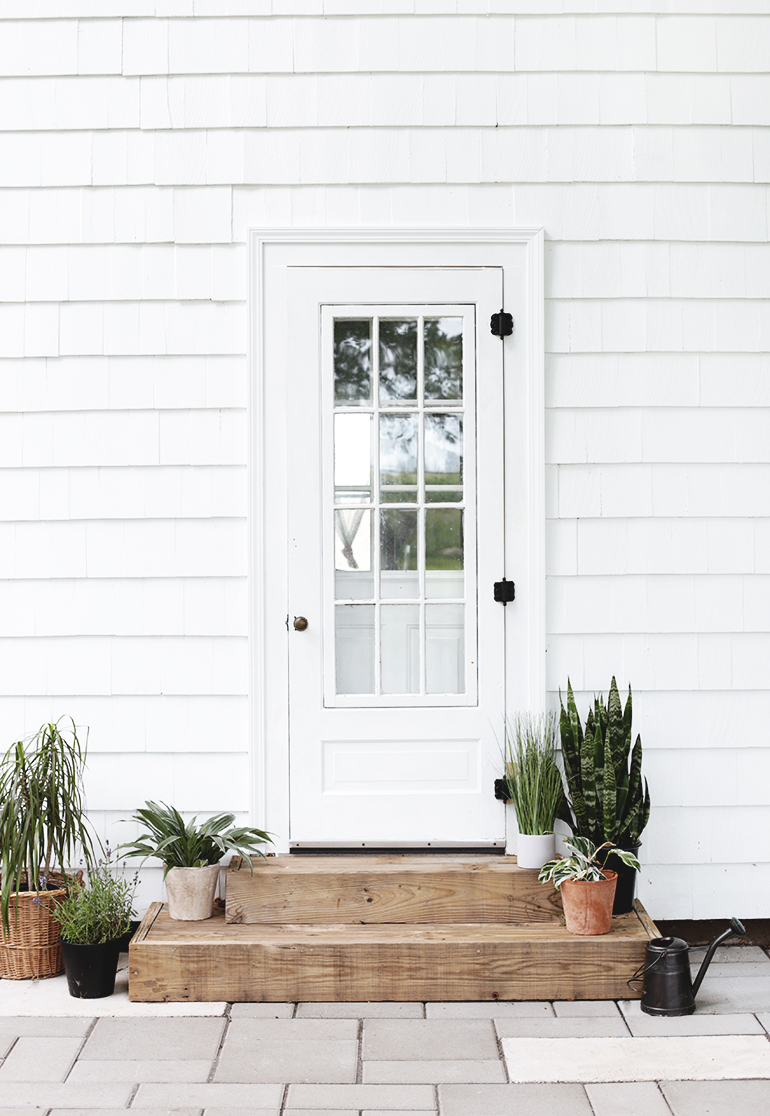 These DIY Wood Steps are a photogenic and budget-friendly way to update cement steps that may be irregular, worn, or unstable. The wood steps are heavy enough to stand on their own without being attached to the door or previous steps, making it a great project for renters.
A Frame Playhouse
If you have kiddos and want to encourage creative outdoor play for them without sacrificing your aesthetic, this adorable A-frame playhouse is sure to please. Just try not to make it too cute or the neighbours might be jealous.
DIY Porch Swing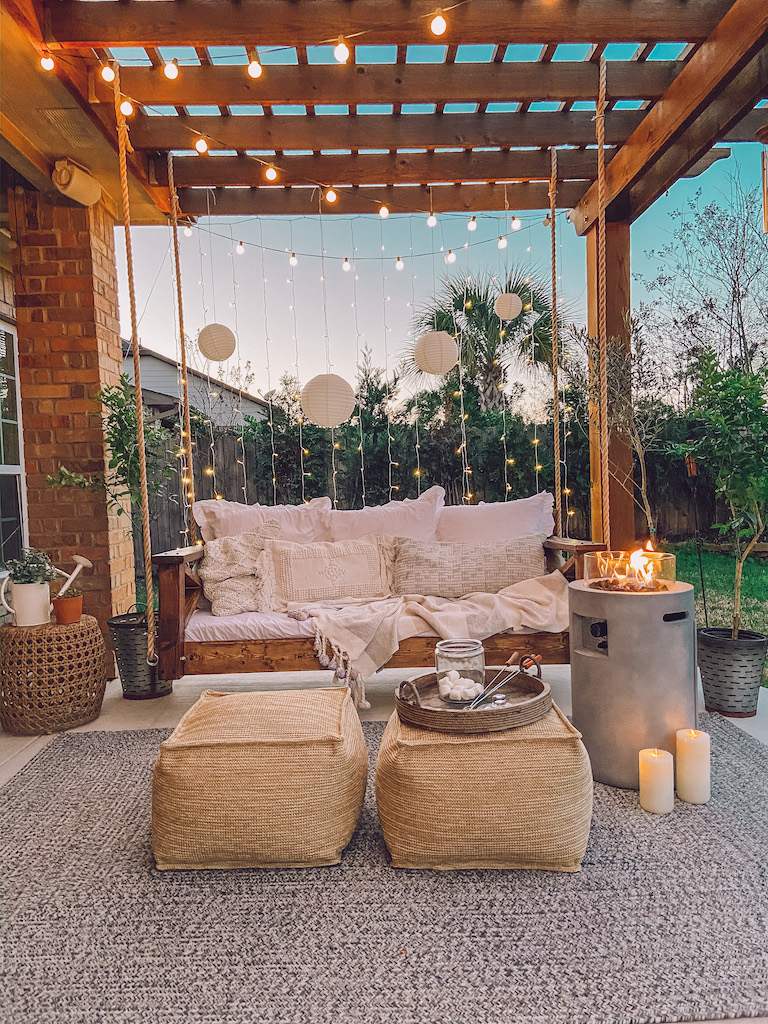 Create your own daybed swing with this DIY, which cost less than $300 to build. The glowing setup shows us the right way to enjoy a sunset: with twinkly lights, paper lanterns, and cozy blankets.
DIY Tile Tabletop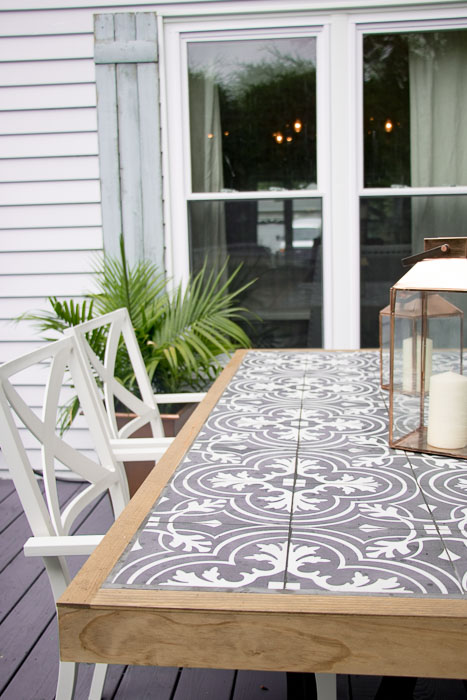 If you have a tired patio table or garage sale find on hand, you can transform it into a fresh piece using a funky tile pattern you love. Add a sleek wood frame, and the table is updated into a professional and unique statement piece for your outdoor dining setup.
DIY Pallet Couch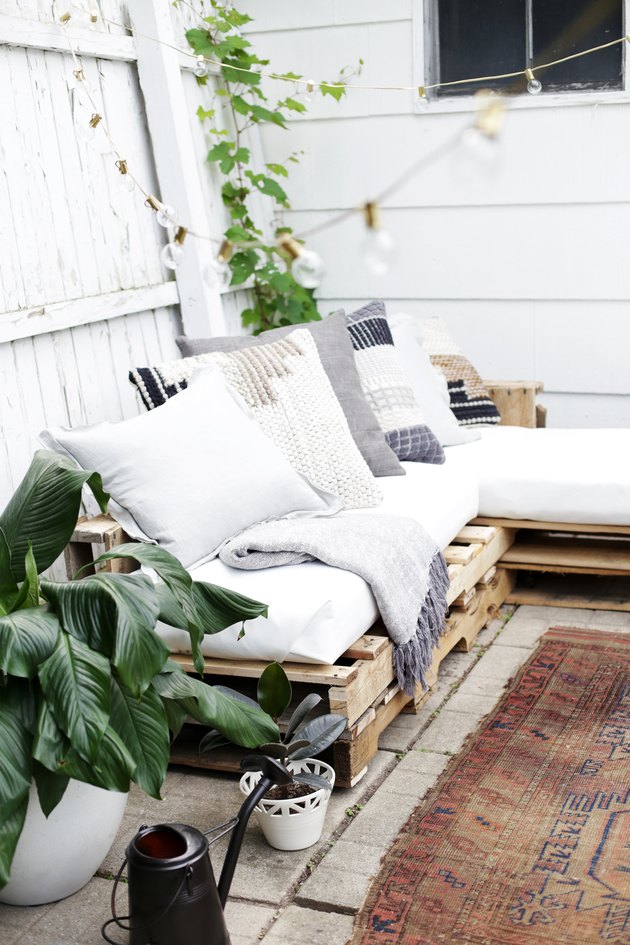 This tutorial not only teaches you to make a beautiful and budget friendly pallet couch, it also shares how to make crisp, white, comfy cushions. The addition of cozy outdoor pillows and a vintage rug brings the style factor to 11 in this backyard hideaway.
DIY Patio Pergola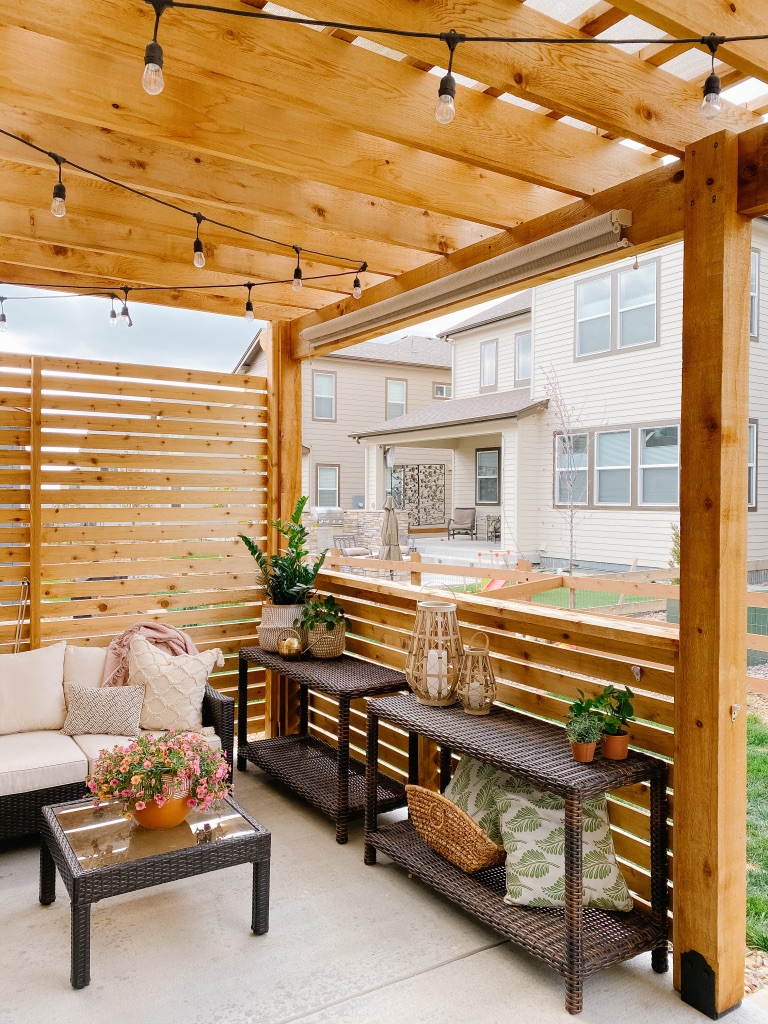 If you want to complete a project this summer that will add value to your home, this side-of-house pergola (built over an existing patio) is it. Providing a shady space to hang out in the summer as well as privacy, it will be a fun space to decorate and make your own.
Build An Outdoor Fireplace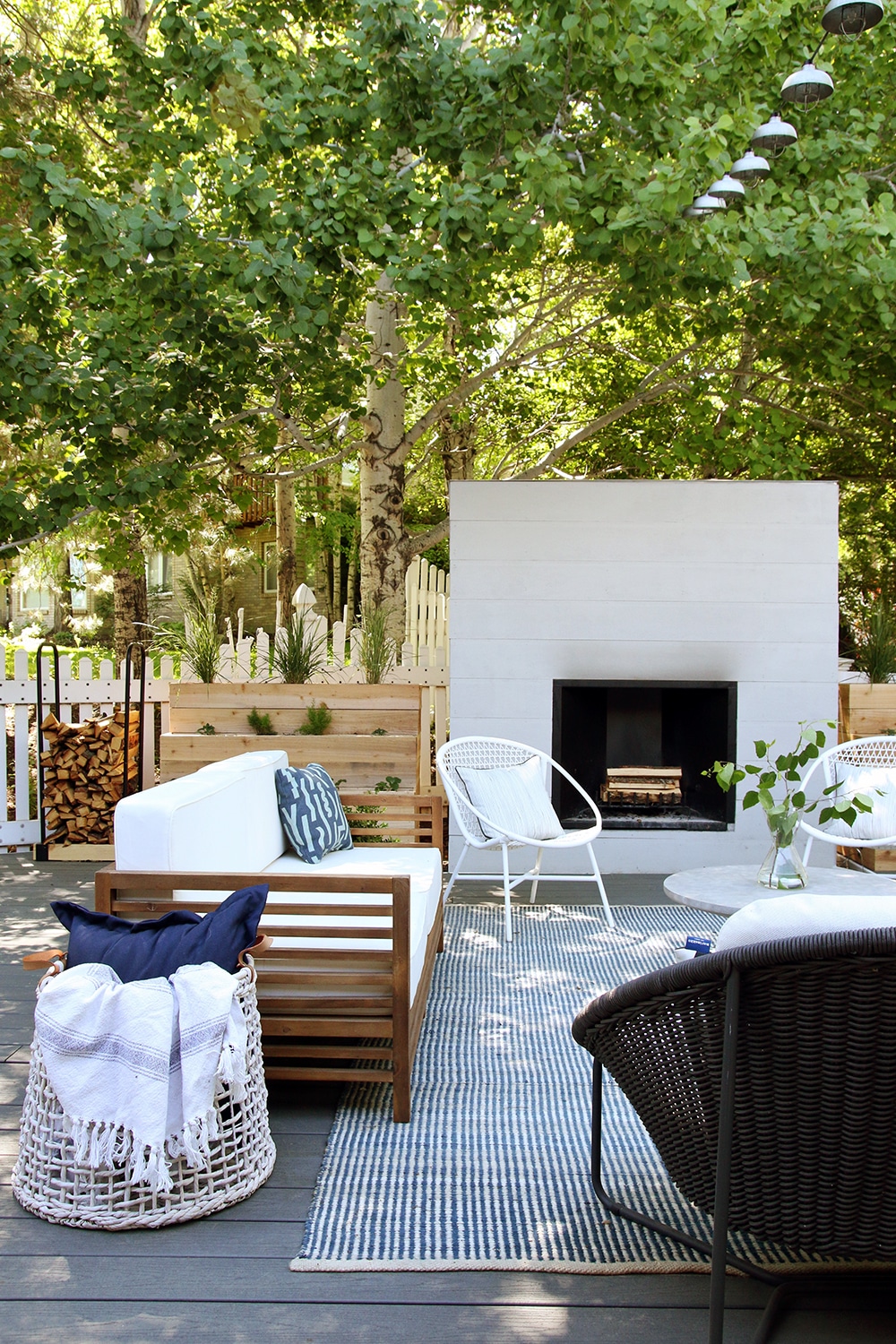 This unique white-painted outdoor fireplace adds a luxurious feel to any backyard or patio. Think dinner parties, s'mores, cozy nights under the stars and around the fire, and relaxed conversation.
DIY Faux Cement Tile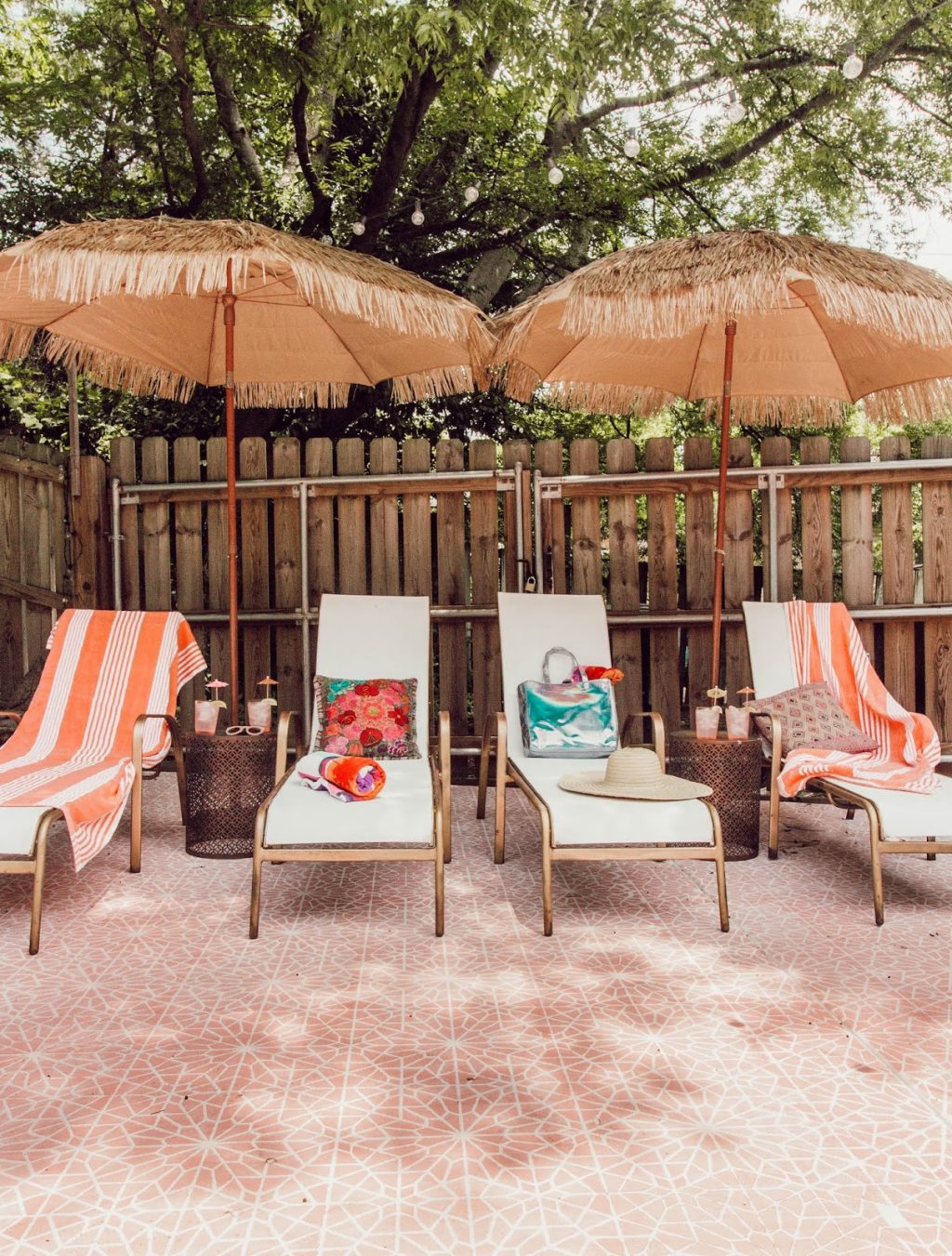 Update a concrete patio or slab on your property with this faux tile stencil technique! A lovely peach shade is perfect for this sweet poolside layout, but you could use the same technique for any space you envision.
PIN THIS:
Last Updated on