If you are a lover of knitting, crochet, weaving, or any other textile hobby, you probably have a jar in the back of your closet full of odds and ends of beautiful yarn scraps!
We know all too well the frustration of having just a few inches left of that $33 skein of yarn after a big project. It's too pretty to throw away, but not enough to start a new WIP, so the yarn gets set aside with some vague idea of finding that perfect project that could give it new life.
Whatever you do, don't throw away your yarn scraps, because there are so many unique uses for them!
Crochet A Motif Shawl or Blanket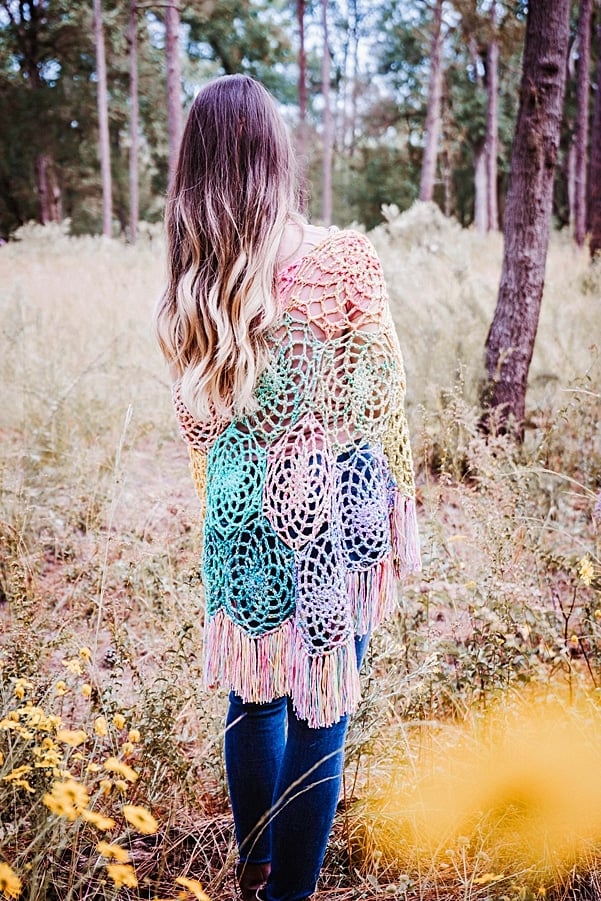 You can make a hexagon motif shawl like this one using smaller amounts of different colours of yarn, making it ideal for those random half skeins of yarn kicking around your craft room.
Make A Rag Rug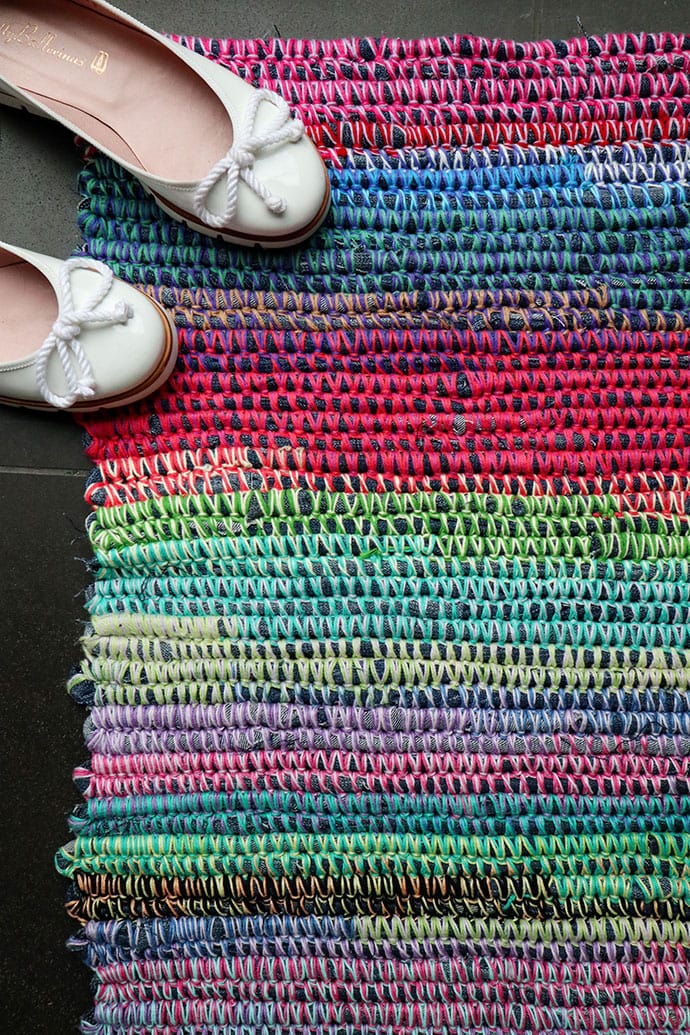 Kill two birds with one stone by making a rag rug! This clever upcycled denim rag rug uses crochet to bind together long bundles of fabric. Bonus, you get a cute and colourful doormat or throw rug to use!
Add Edging To Dish Towels or Pillowcases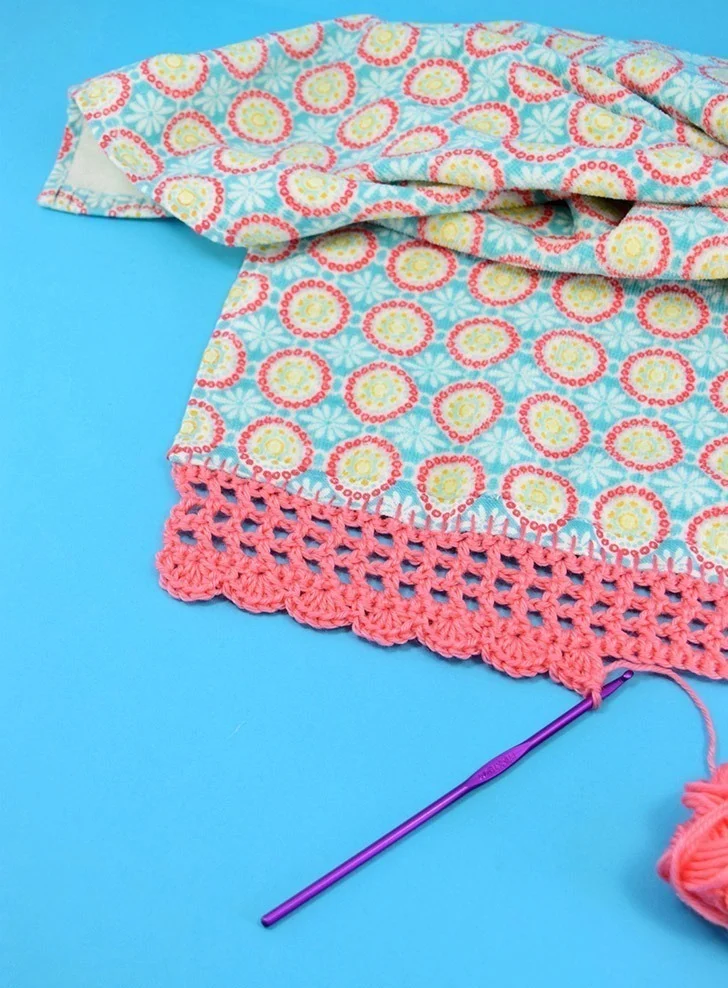 Give your dish towels or pillowcases a little TLC by adding a pretty lace finish to the ends. The effect is very unique and vintage. Custom dish towels would be a great hostess or housewarming gift idea!
Knit Your Own Scrunchies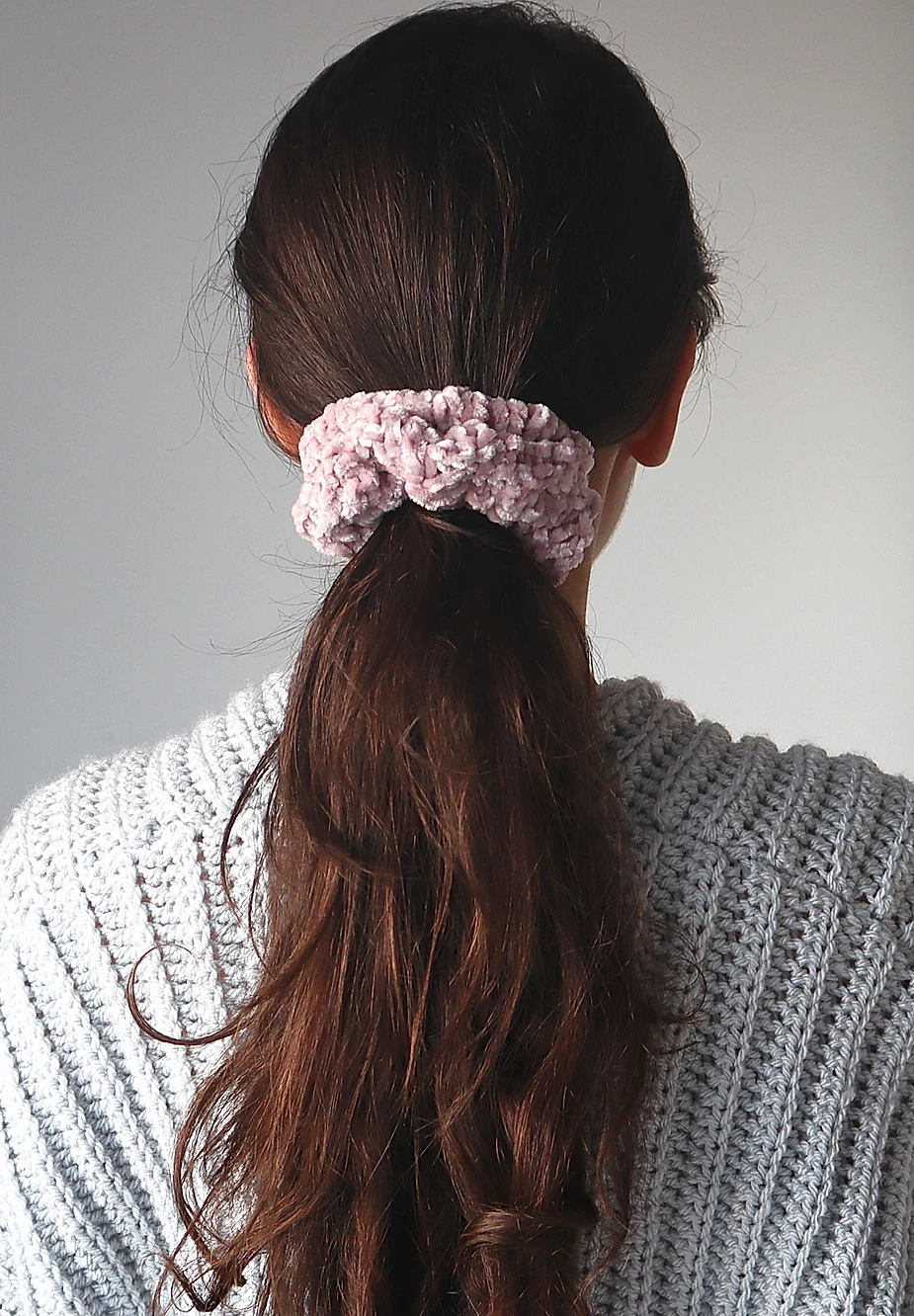 Scrunchies are better for your hair than regular old hairbands, and velvet scrunchies are trending right now! If you have a half skein of velvet yarn, so much the better, but you can make scrunchies out of any yarn.
Make A Boho Scarf or Cowl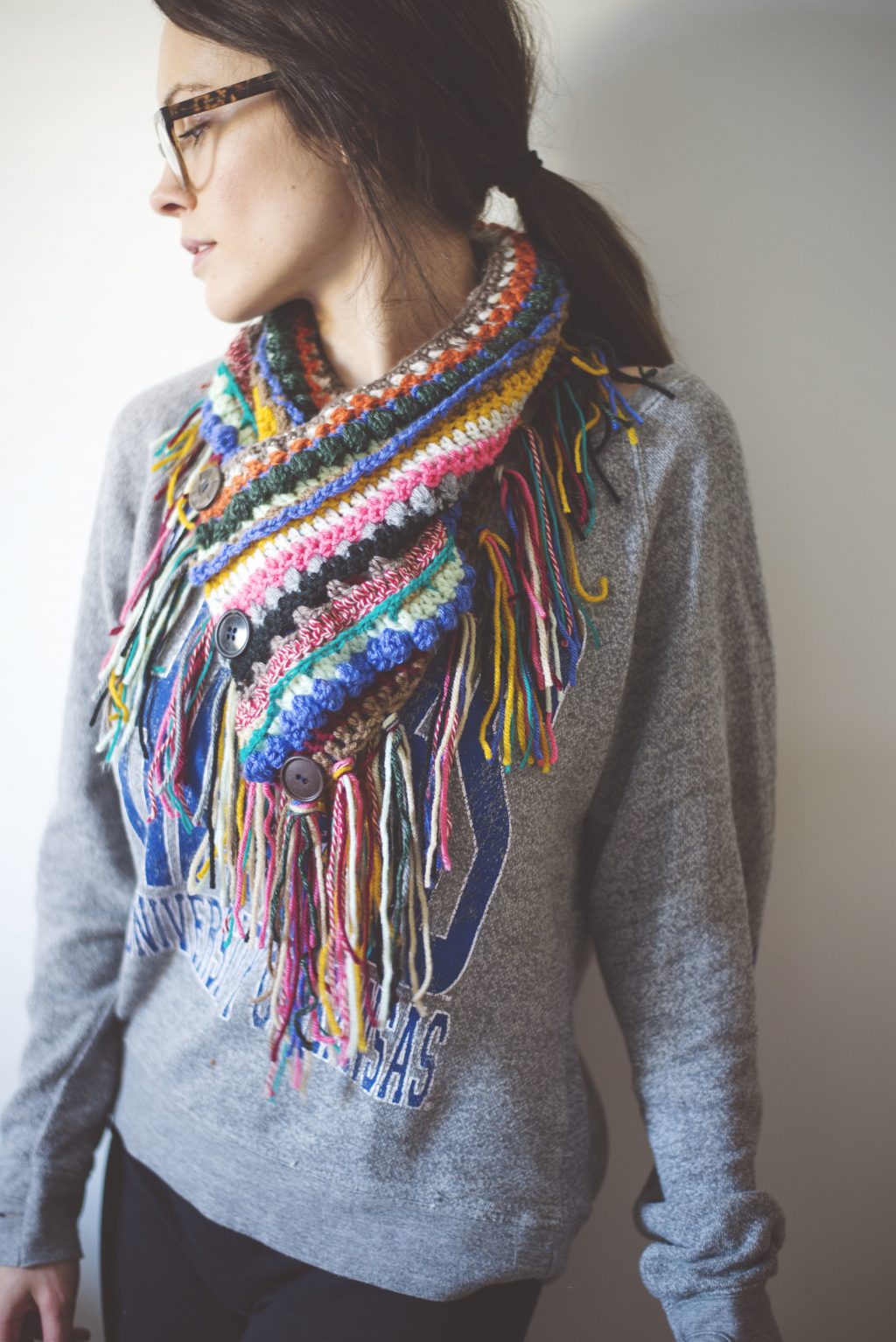 This eye-catching cowl goes to show that even if your collection of yarn scraps is a little bit quirky, it can still come together to make a wearable accessory!
Make Twine With Yarn Scraps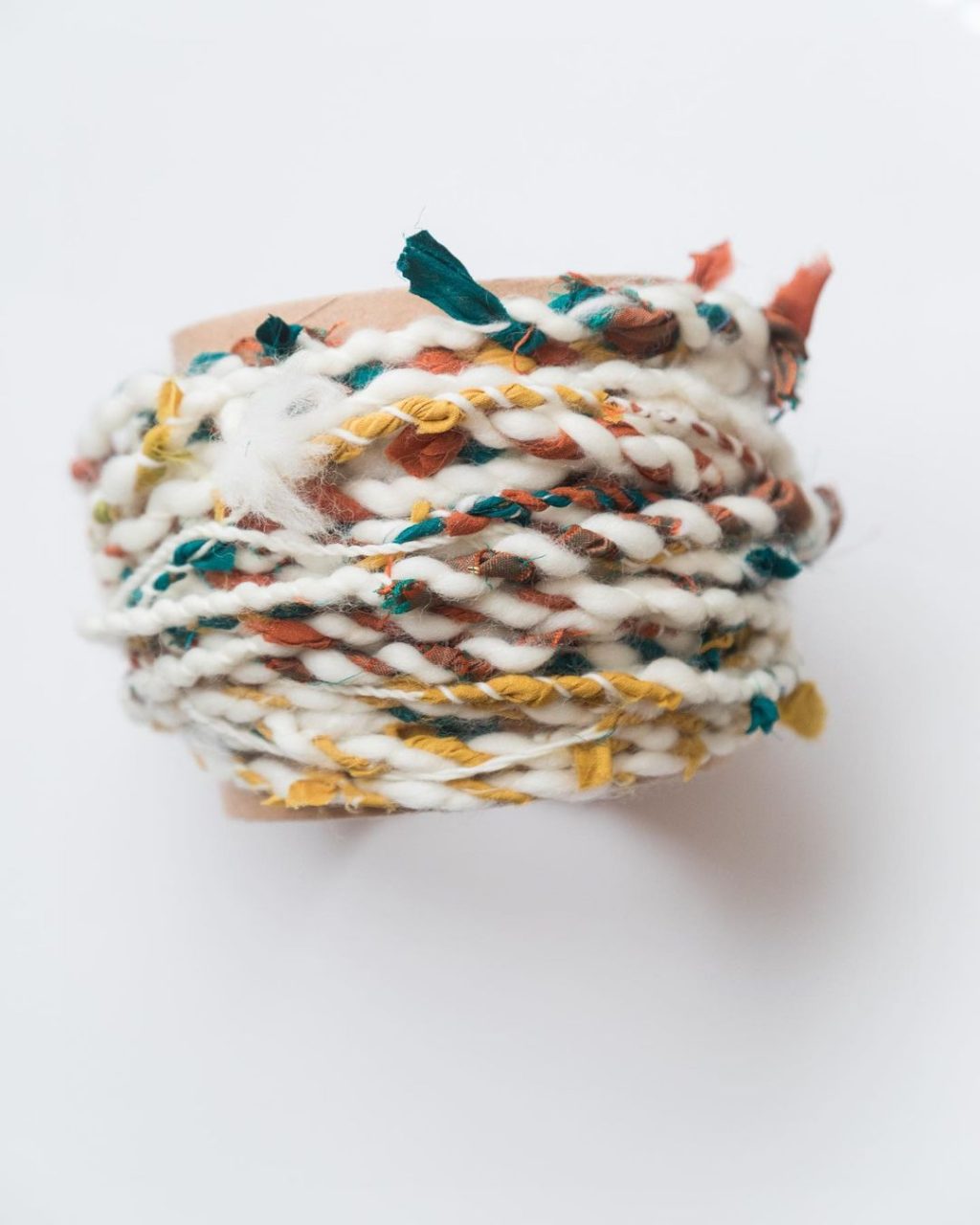 This project is so brilliant! How fun to make your own colours of twine which can then be used for knitting, weaving, crochet, or used for gift wrap embellishments.
Crochet Boho Coasters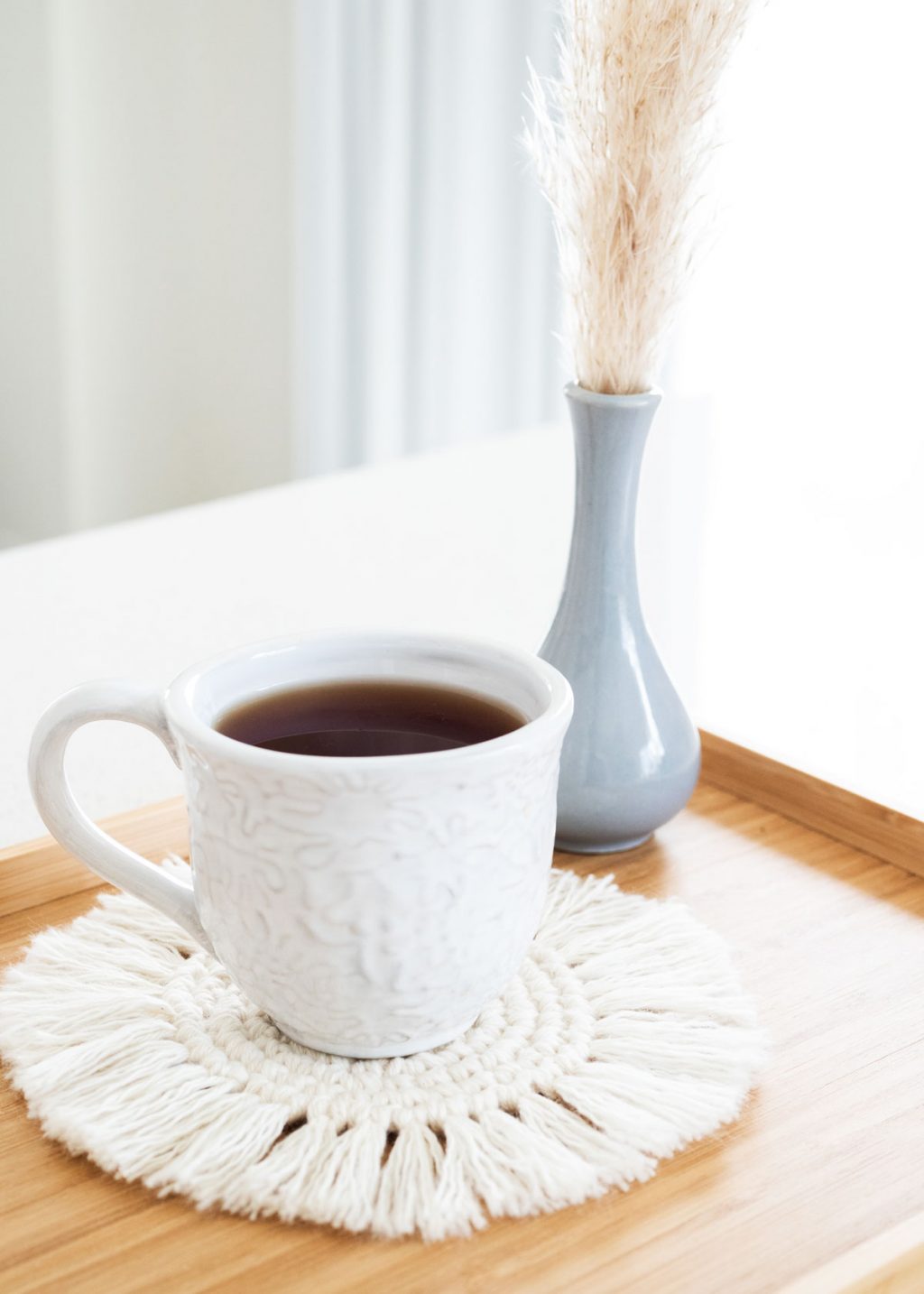 It's amazing these boho coasters are crochet and not macrame! Make one in the elegant cream colour pictured, or try different earthy colours–either way, you'll be delighted with your new boho coasters! There's even a placemat pattern to match.
Make A Coffee Cozy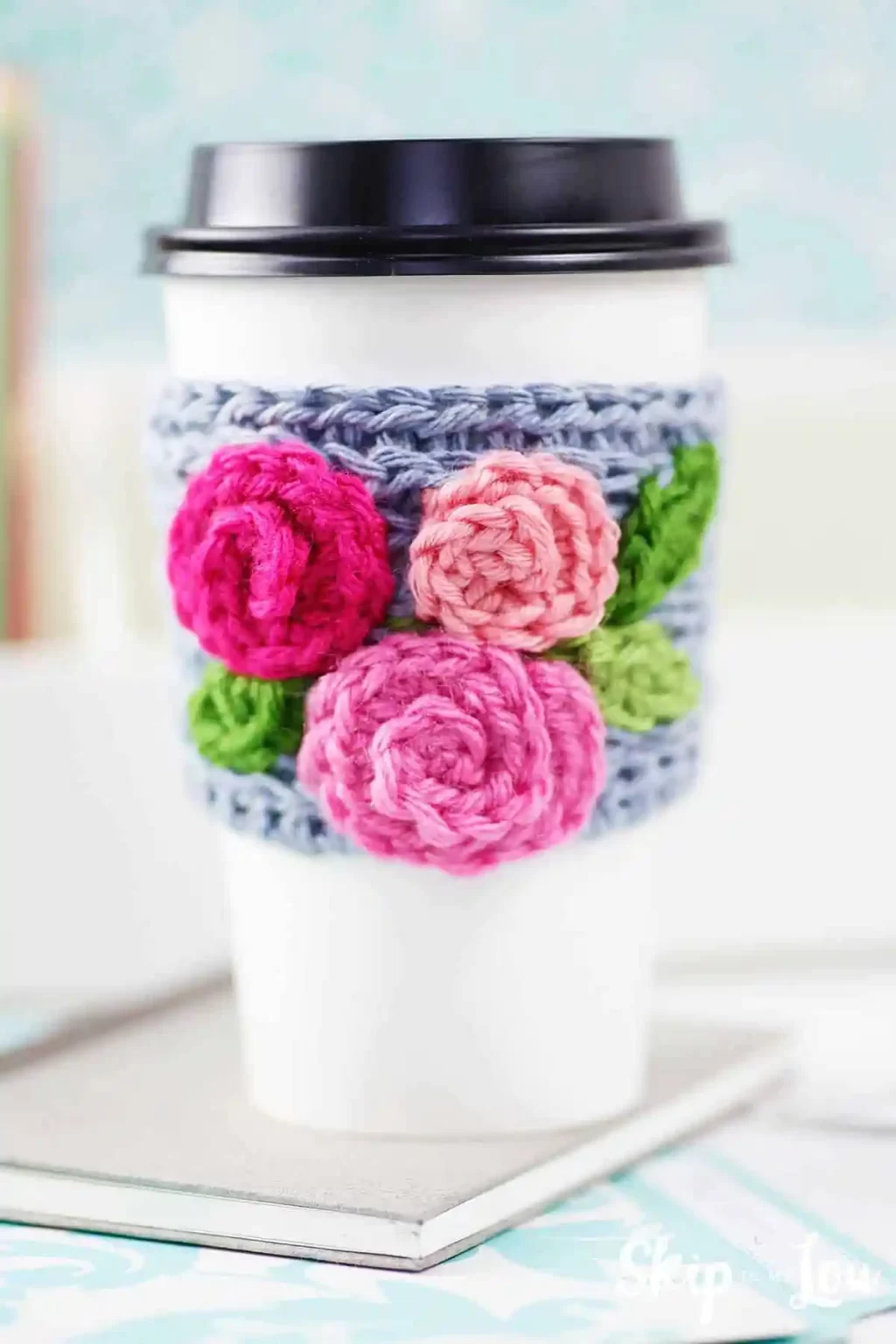 A coffee sleeve is a great stash buster, as it uses just a small amount of yarn. This pretty floral coffee cozy is even better. For the flowers, you can utilize those last few inches of a high quality yarn you don't want to throw away!
Make A Scrap Yarn Basket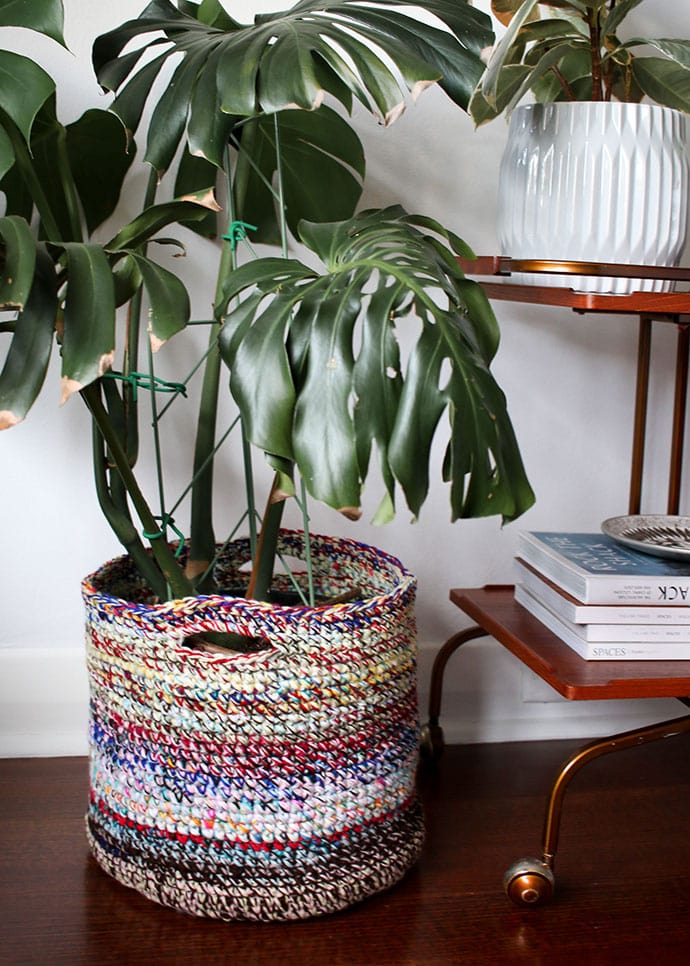 I have too much storage…said no one ever. This crochet basket is the perfect stash busting project, because it uses up a lot of yarn. The basket can be used for storage, your current crochet WIP, and it looks great as a planter basket as well.
A Boho Crochet Clutch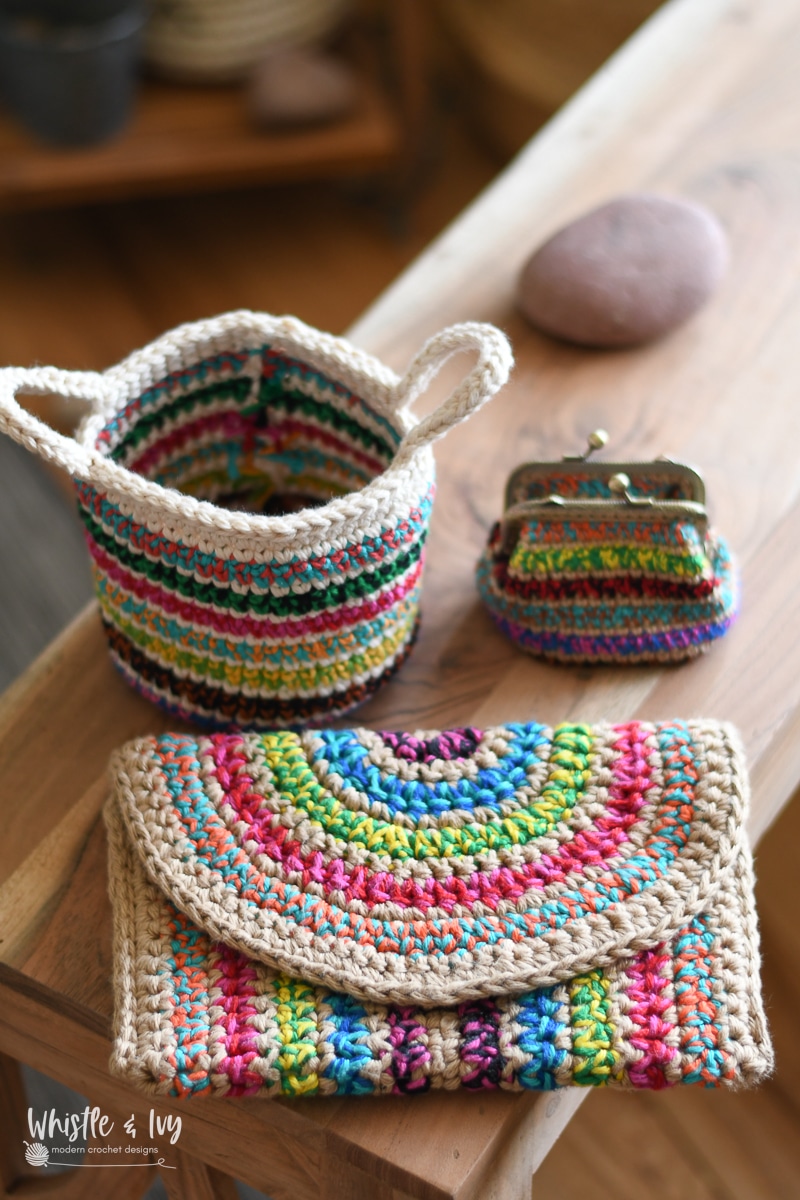 Pair a few bright coloured leftover yarns with a neutral one to make a boho-inspired clutch that rivals one you'd find in any store. The bright colour combination and the cactus fabric lining really gives it a professional touch!
Knit A Scrappy Sweater
This bright, eye-catching sweater has us believing any combination of scrap yarn colours can be beautiful! The scrap yarns were joined using the Russian join, then held together with a white yarn to give the colours unity.
Make A Mini Wall Hanging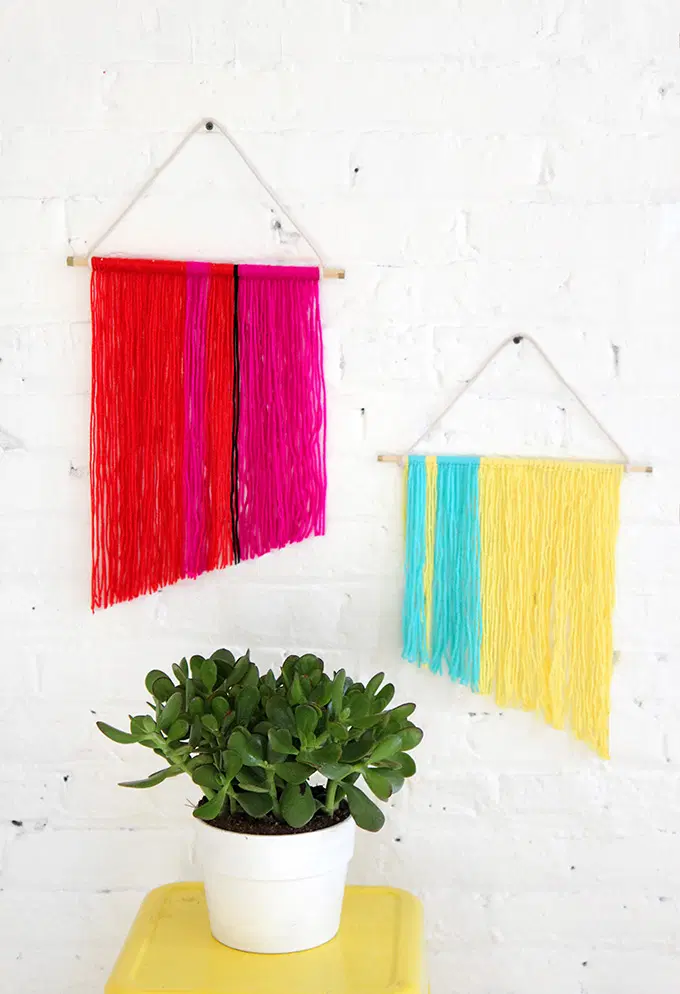 If you're like us and you buy more yarn than you have time to use, wall hangings are an easy way to put your purchases to good use without a big time commitment. These are especially nice if you want to spotlight a yarn's bright colour!
Crochet Your Own Wristlet Keychain
Make a quick crochet wristlet keychain to give that leftover yarn or macrame cord a purpose! So easy and quick, you'll want to make more for family, friends, or to sell.
Make Tassel Earrings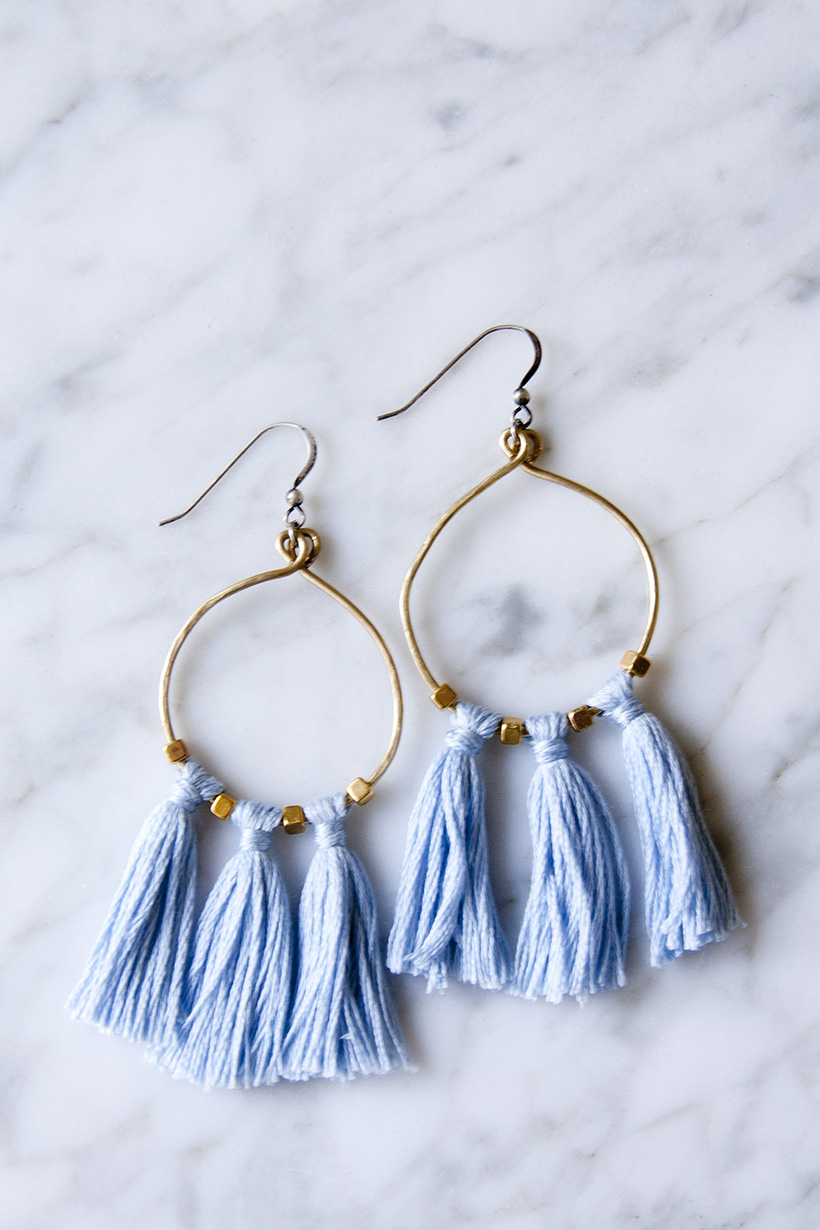 No special crochet or knitting skills needed here. These pretty bread and tassel earrings use embroidery thread, but you could also use a lightweight yarn.
…Or Boho Crochet Earrings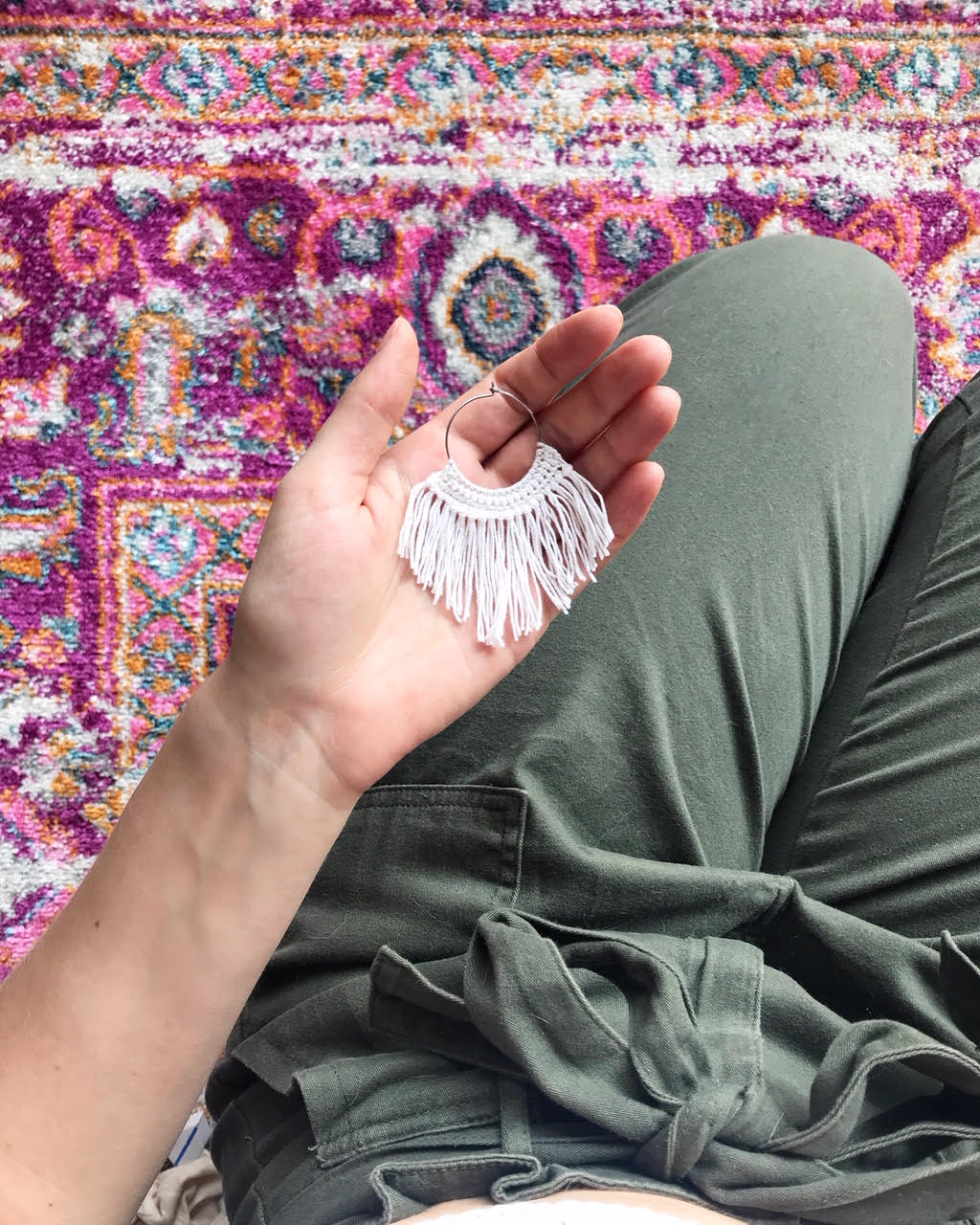 Or, if you love to crochet, these simple boho crochet earrings are so simple and so stunning! The plain and simple white thread really makes these stand out.
Make A Crochet Coin Pouch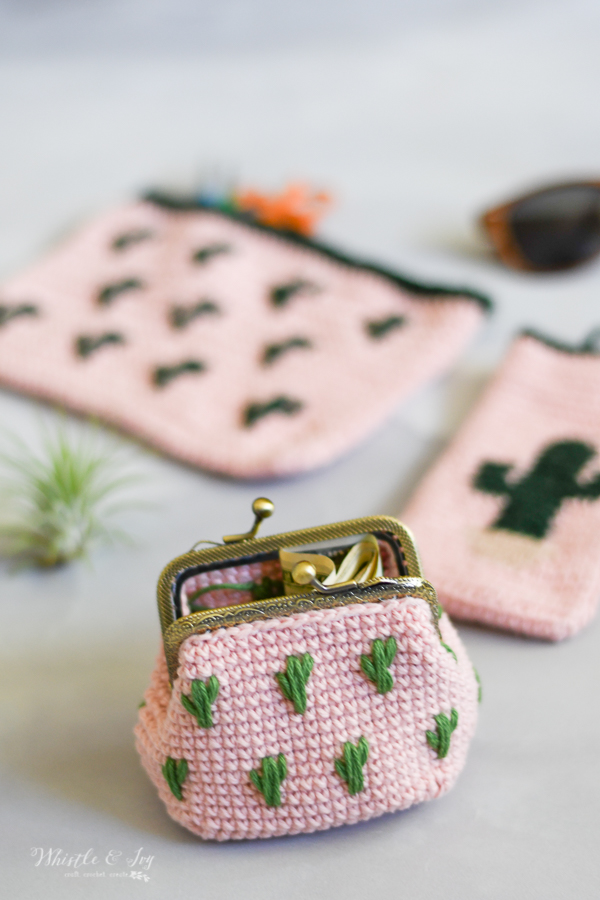 This tiny crochet coin pouch is perfect for using up yarn leftover from other projects. You only need a small skein for the purse itself, and you can use up bits of a contrasting colour for the cacti embroidery.
Make Cute Mini Donuts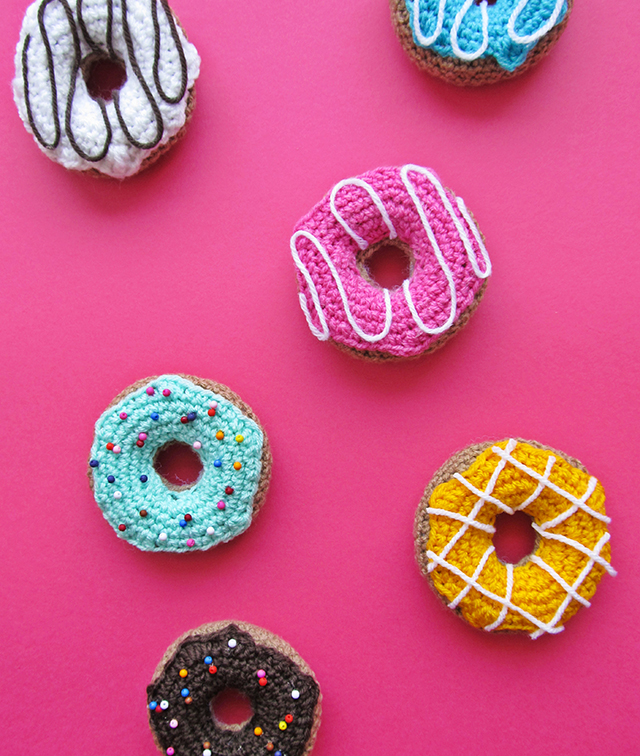 Mini crochet items like amigurumi toys are perfect for using up your yarn bits and pieces, since you can use those smaller scraps for the tiny details. You could make the finished toy into a keychain or backpack charm for your tween or teen!
Crochet Wrap Bracelet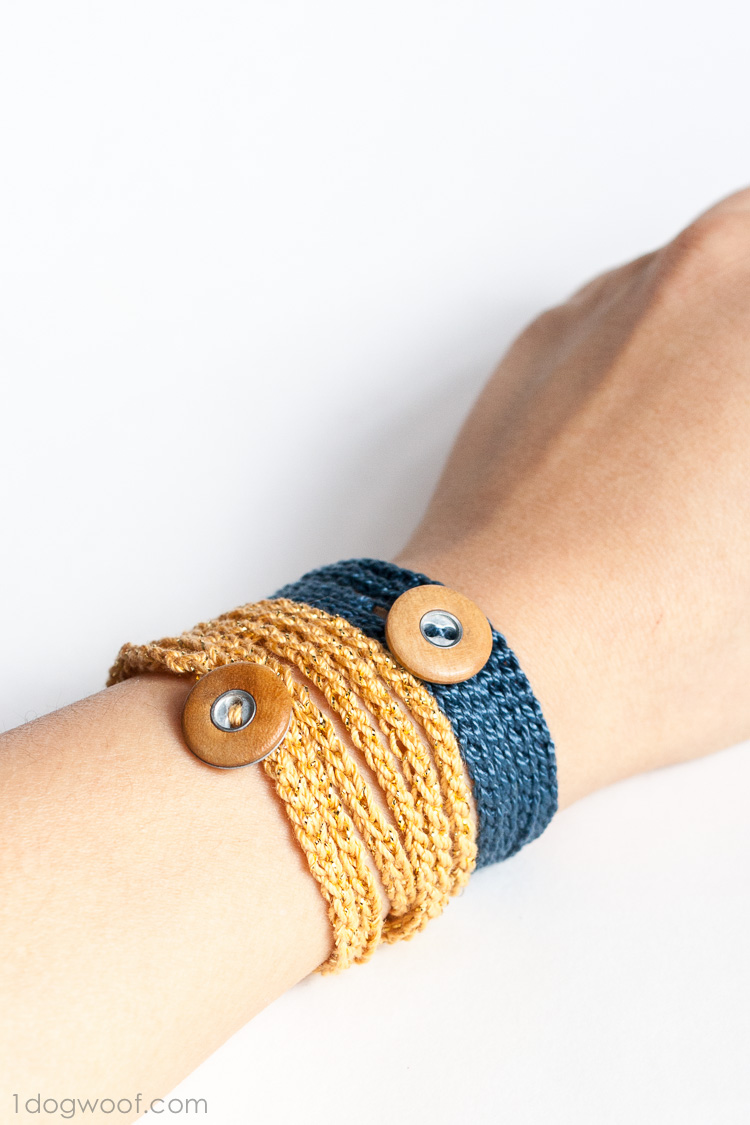 Show off your love of yarn by making one of your favourites into a stylish accessory! You don't need a lot of yarn for this project, as it's made from a simple crochet chain that wraps around your wrist three times.
Make Granny Square Wall Art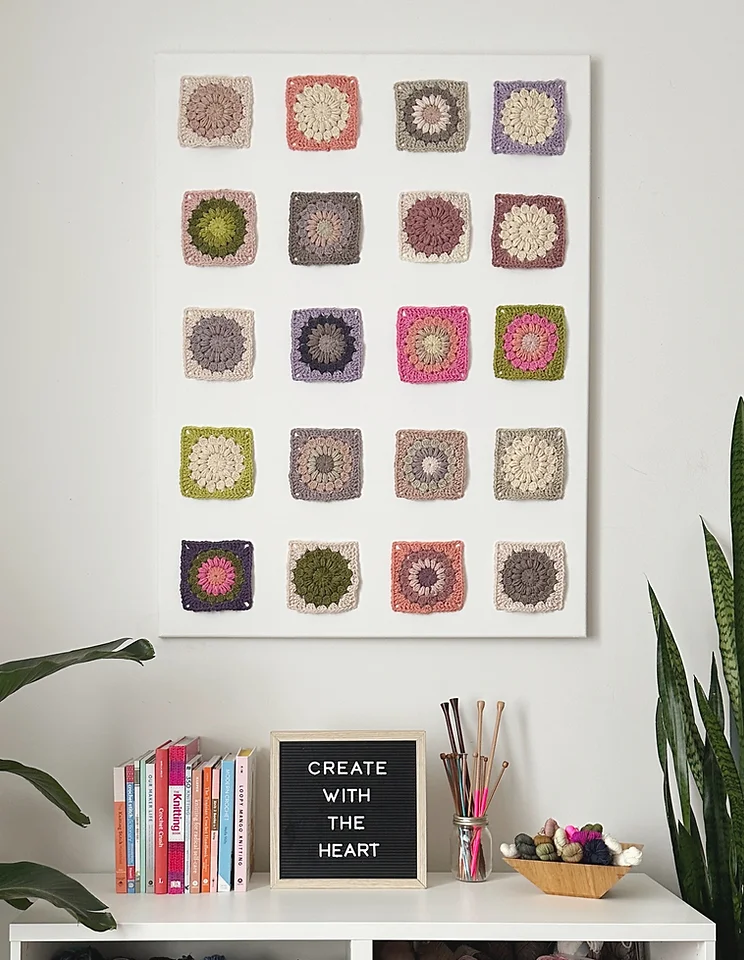 This granny square wall art is genius! You can use various colours of surplus yarn for the squares, then mount them on canvas for a very personal work of art for your living room! Perfect for sharing your love for crochet.
PIN THIS: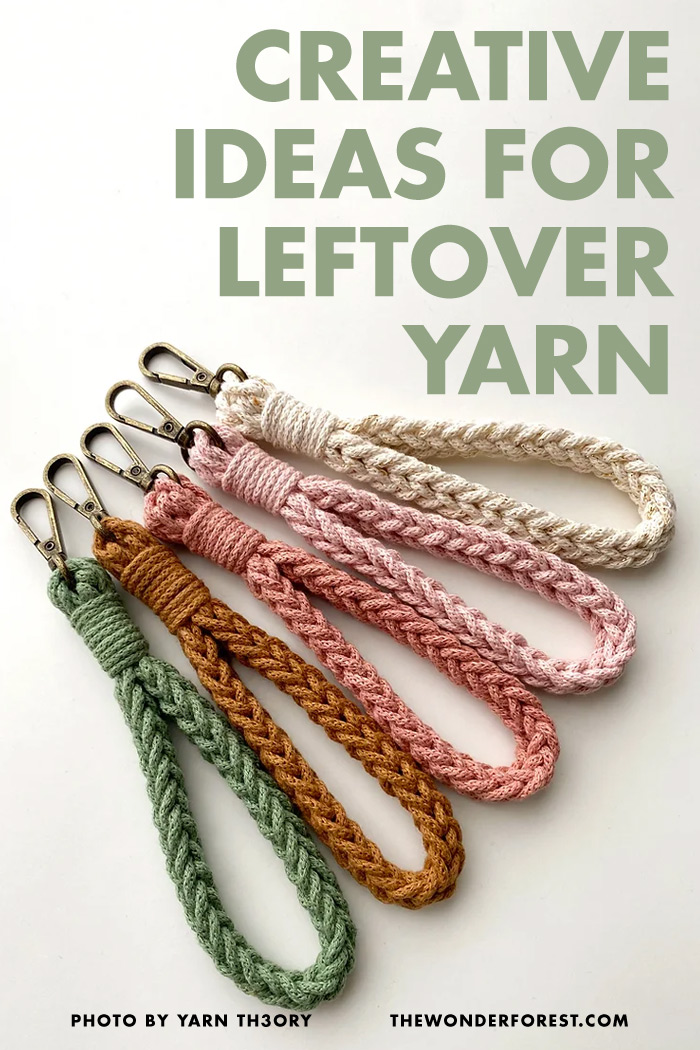 Last Updated on