Whether you're looking to decorate your car for a Halloween event, parade, or trunk-or-treat, you won't want to skip on this incredible collection of inspiration for Halloween car decorations.
What is a Trunk or Treat?
Trunk or treating is like the ultimate Halloween tailgating event that allows your creativity to go wild! Families go all out and decorate their cars or trucks for Halloween and children visit each one in the same way they would go door to door Trick or Treating!
Communities began to offer trunk or treating events as a safer alternative to trick-or-treating in the more recent years, however some churches and organizations have been doing it for a long time.
Everybody shows up in their costumes and hands out candy while admiring all of the amazing Halloween car decorations. Here are some of our favourites we've come across!
Stranger Things Halloween Car Decorations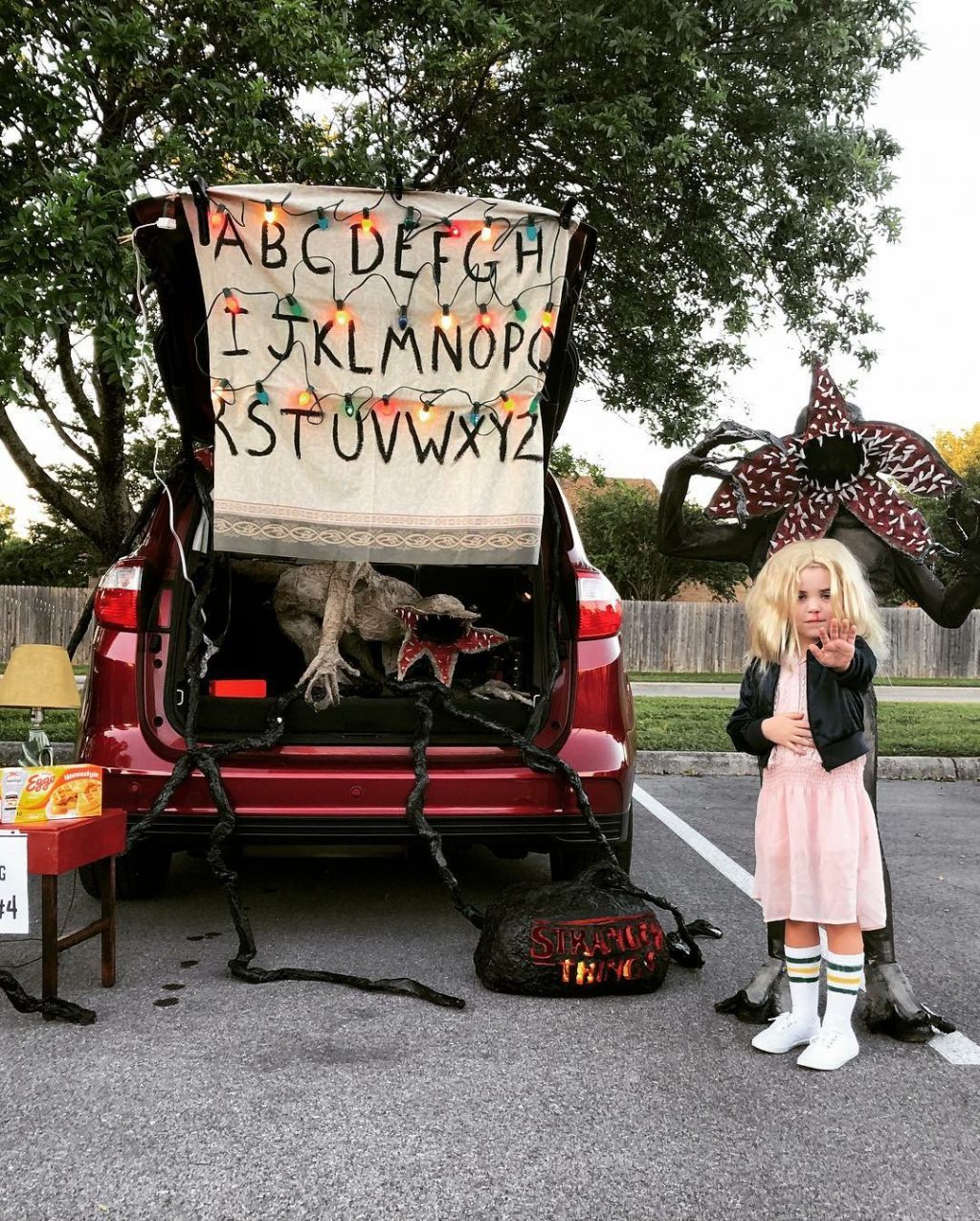 This family decorated their car with ALL things Stranger Things! We love the addition of Eleven in costume to spook things up even more. Would you stop by this creepy SUV for some goodies?
Classic Halloween Car Decorations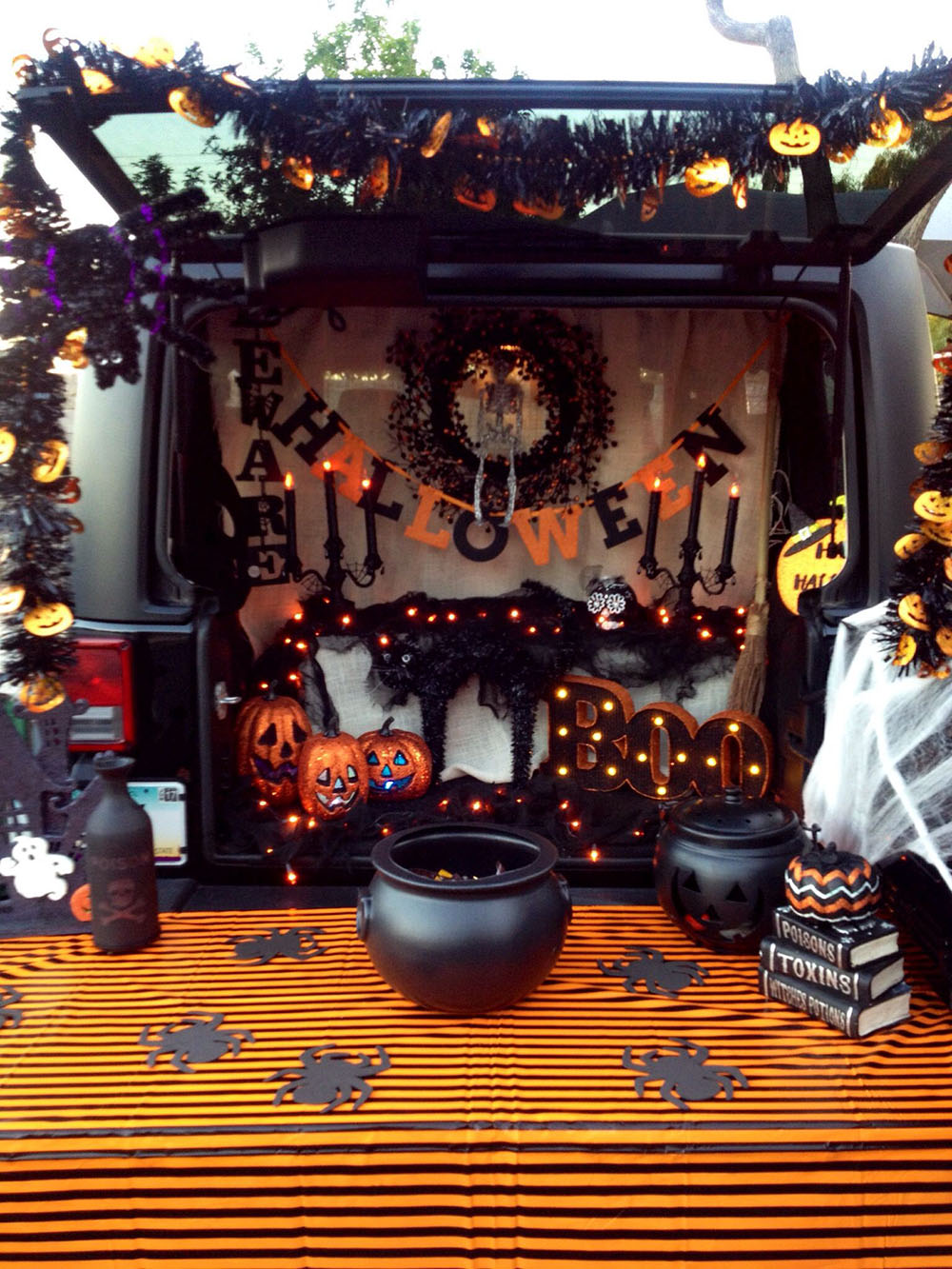 Everything "Halloween" can be found in this car! From magic potions, witches cauldrons, pumpkins, spiders, and more… you'll find it at this Trunk or Treat stop. Don't forget to grab your candy on the way past.
Pirate Skeleton Trunk or Treat
A-har mateys! This trunk is decked out in treasures and pirates… and lots of candy! I wonder how long they've been sitting there…
Charlotte's Web Truck or Treat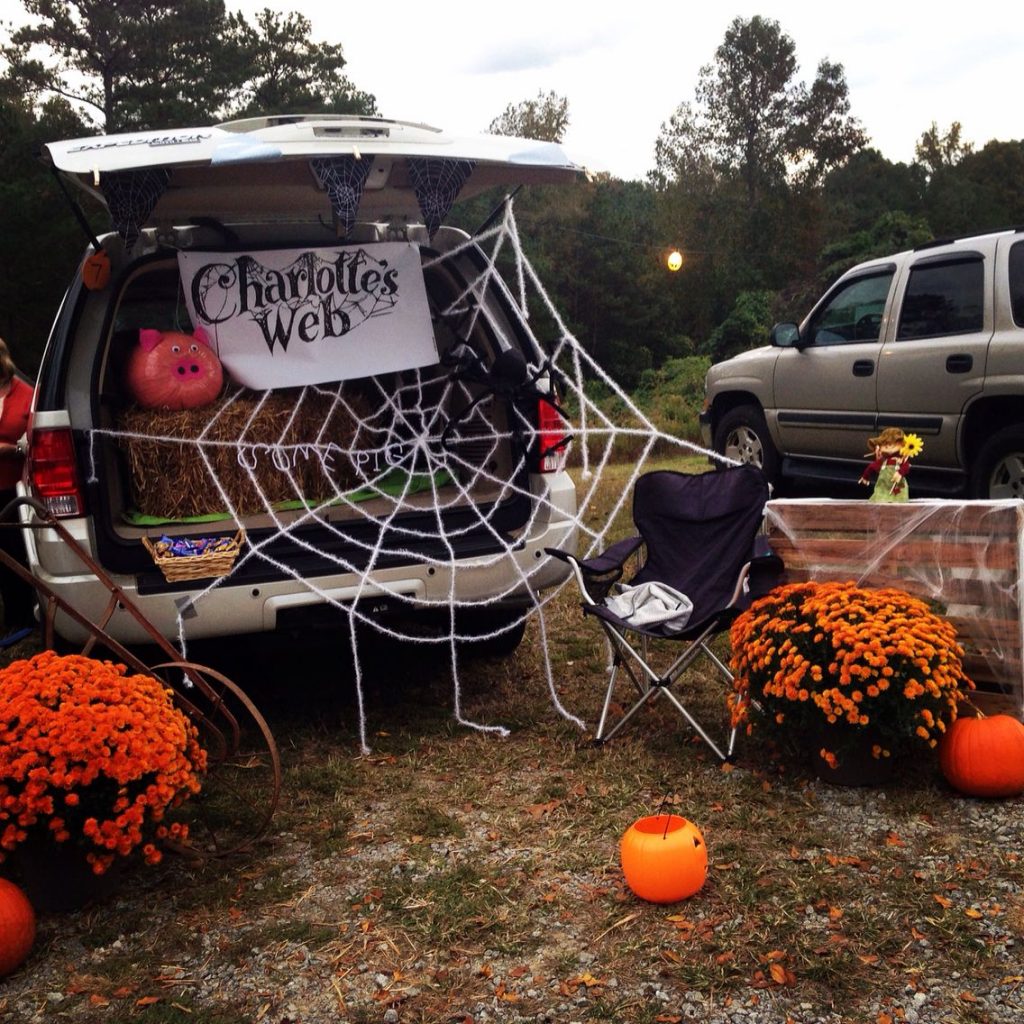 This awesome trunk display pays tribute to Charlotte's Web with a giant spider web, pumpkin pig, bales of hay and flowers. This idea looks like it would be super quick to set up and tear down when you're all done for the day!
Beetlejuice Halloween Car Decorations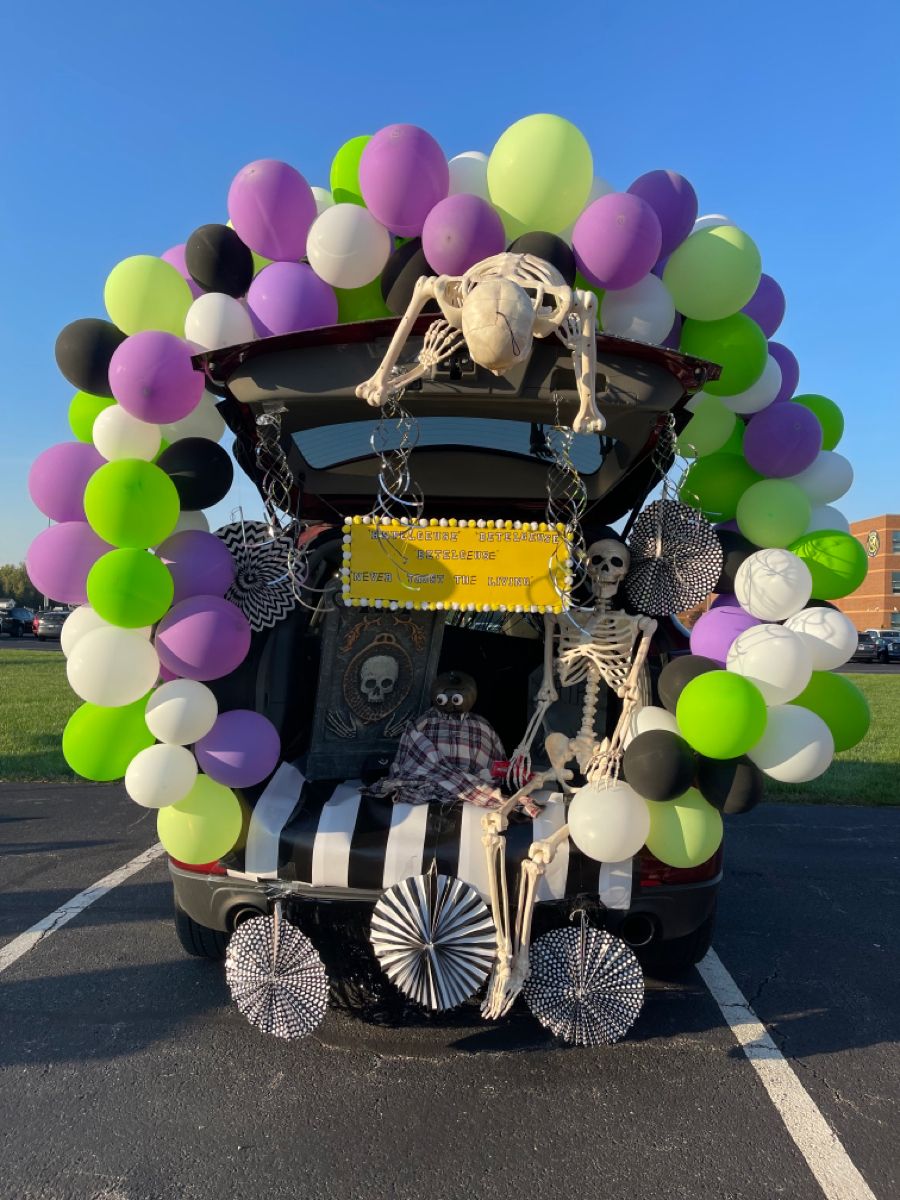 Beetlejuice, Beetlejuice, Beetlejuice! These colours are iconic for this movie, and the balloons are the perfect way to tie the theme together. Pull out all of your best black and white decor and try it for yourself!
Jurassic Park Car Decor
This Jurassic Park car would be pretty easy to replicate as well! Grab a bunch of greenery from a discount store, some dino masks, and add the final touches to make this Halloween car decor stand out!
Hocus Pocus Trunk or Treat Theme
Lots of signage and themed Hocus Pocus decor brings this witchy trunk together. Bring a table to expand your setup and display all of the important trinkets. Don't forget your witch costume to top it off!
The Addams Family Car Decor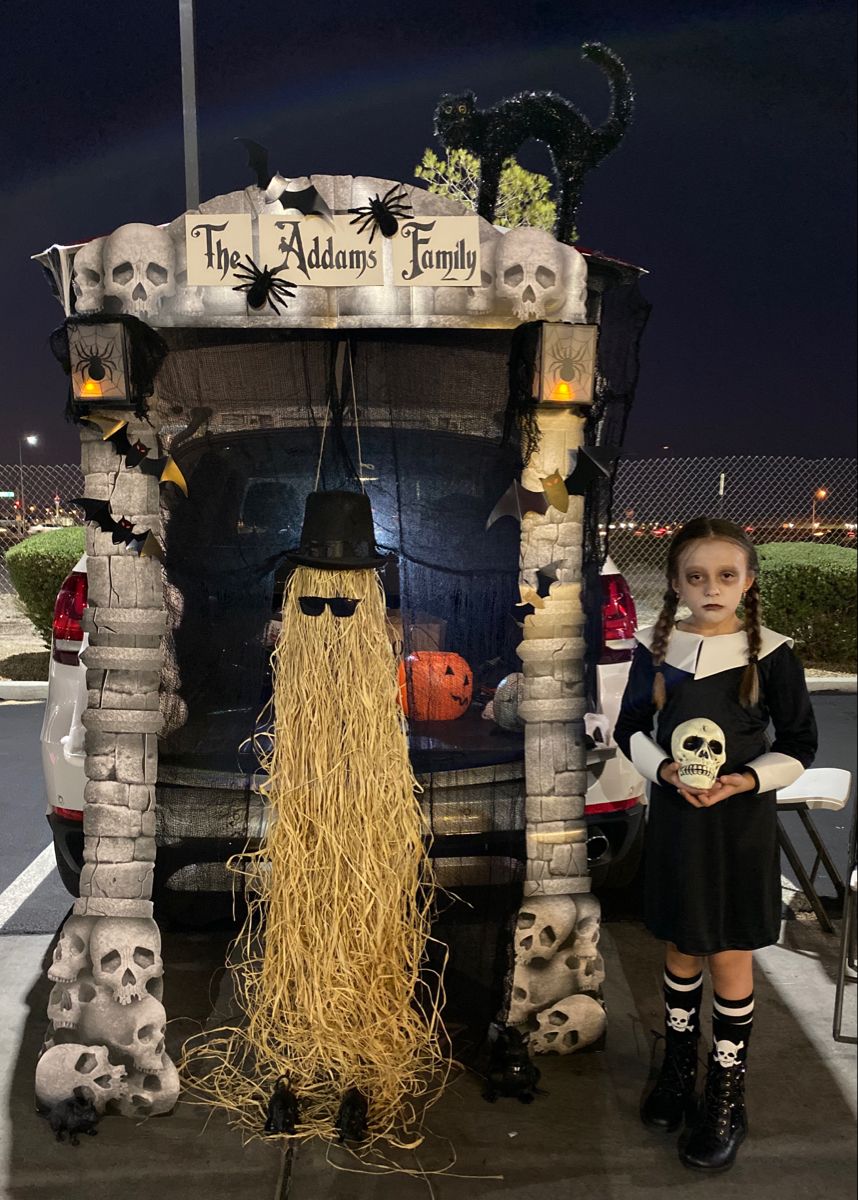 We love this take on Cousin Itt from the Addams Family!!! Super simple to construct and hang from any roof for some Halloween scares.
Nightmare Before Christmas Trunk or Treat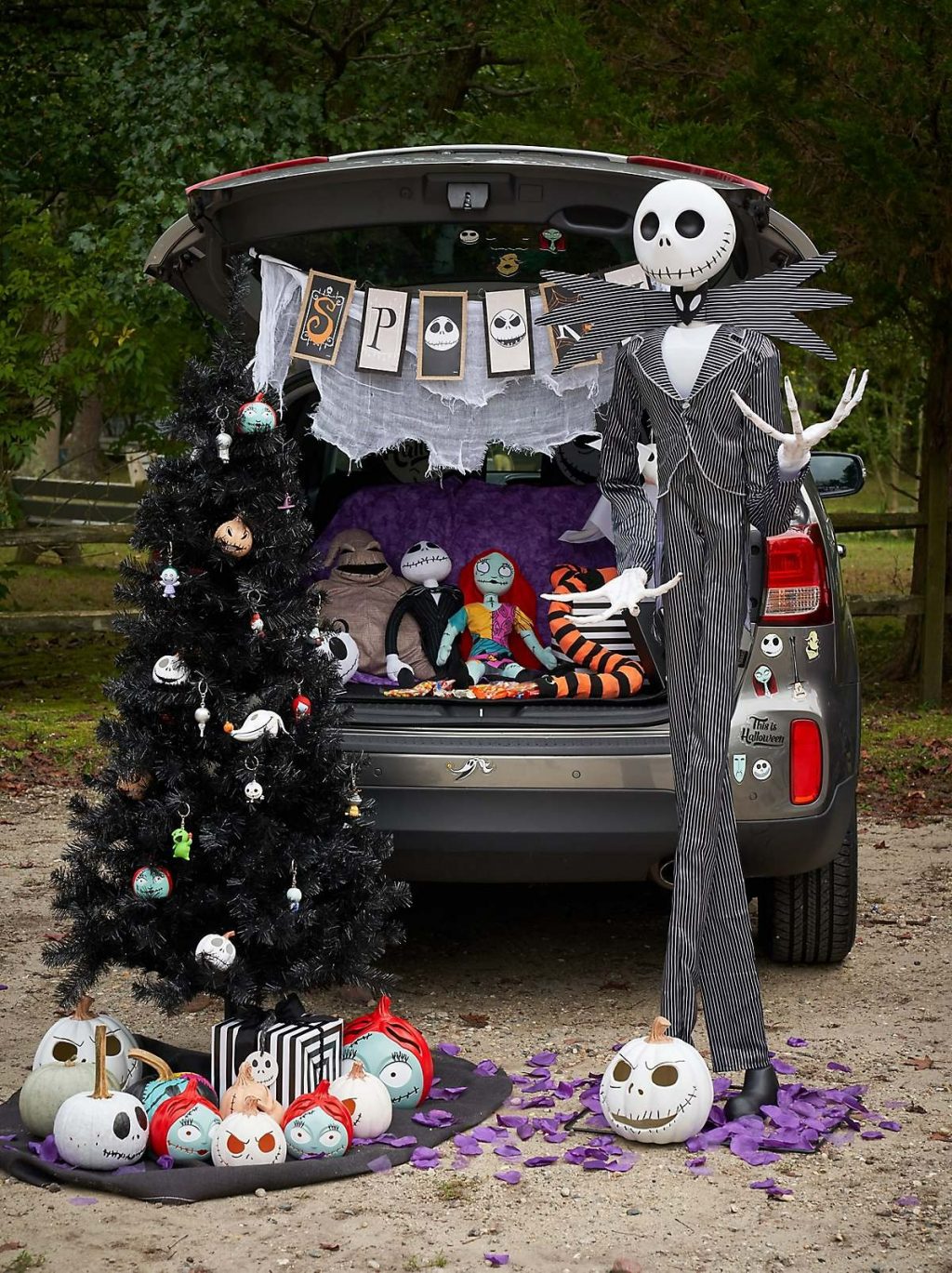 What's more fun that decorating for Halloween? Decorating for Christmas at the same time! This black Christmas tree is finished with painted pumpkin heads underneath for that super creepy Nightmare vibe. Jack Skellington stands super tall next to this car… and who wouldn't want a photo op with him!?
Alice in Wonderland Car Decorations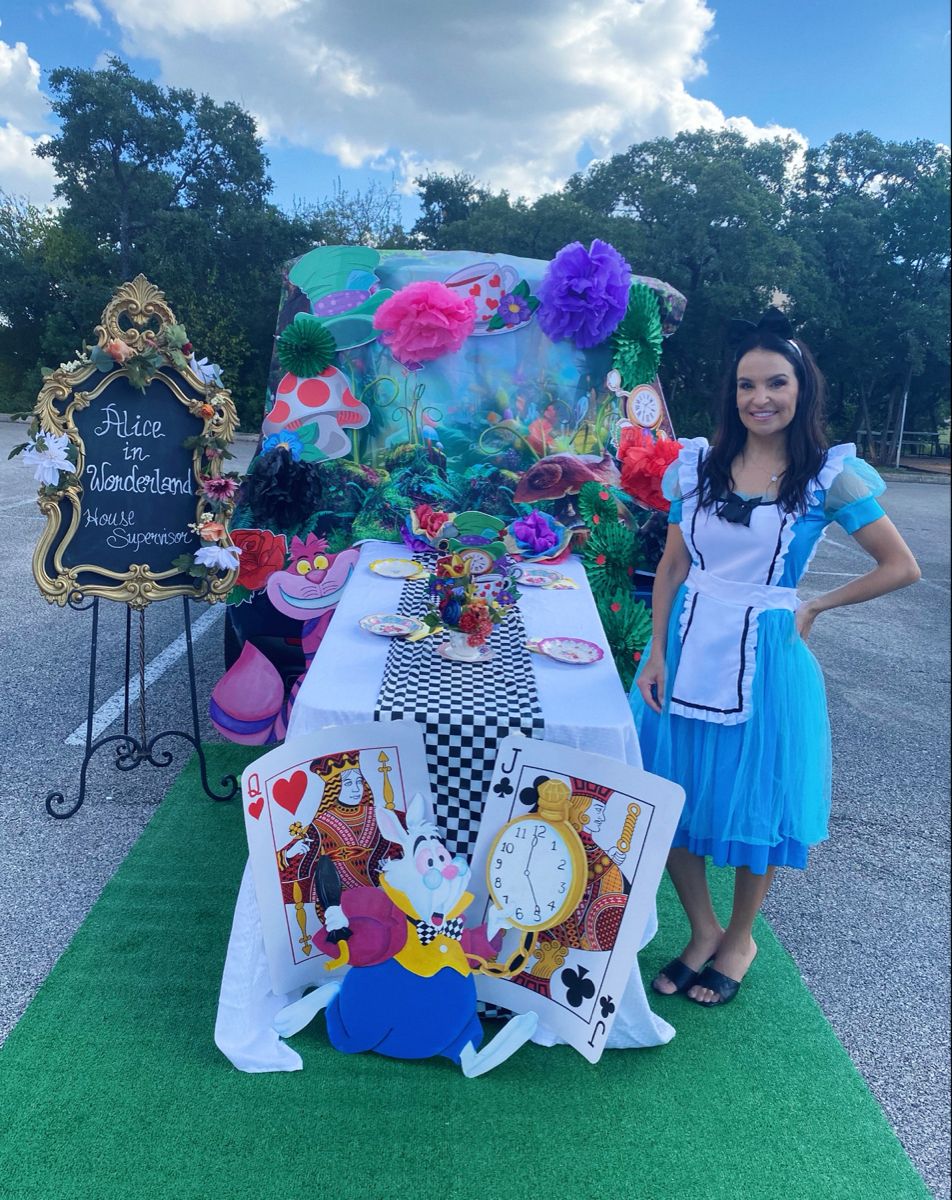 This theme uses a table as a prop to recreate the famous tea party scene from Alice in Wonderland. It looks like a super fun and whimsical trunk to visit and I'm sure the kids would absolutely love to stop by for tea (and candy!).
Witchy Vibes Trunk Decor
Pull out all of your Halloween themed decor for a trunk like this one! Everything orange and black comes together in this witchy themed trunk. The parking sign works perfectly with a trunk or treat event too!
Tiger King Car Decorations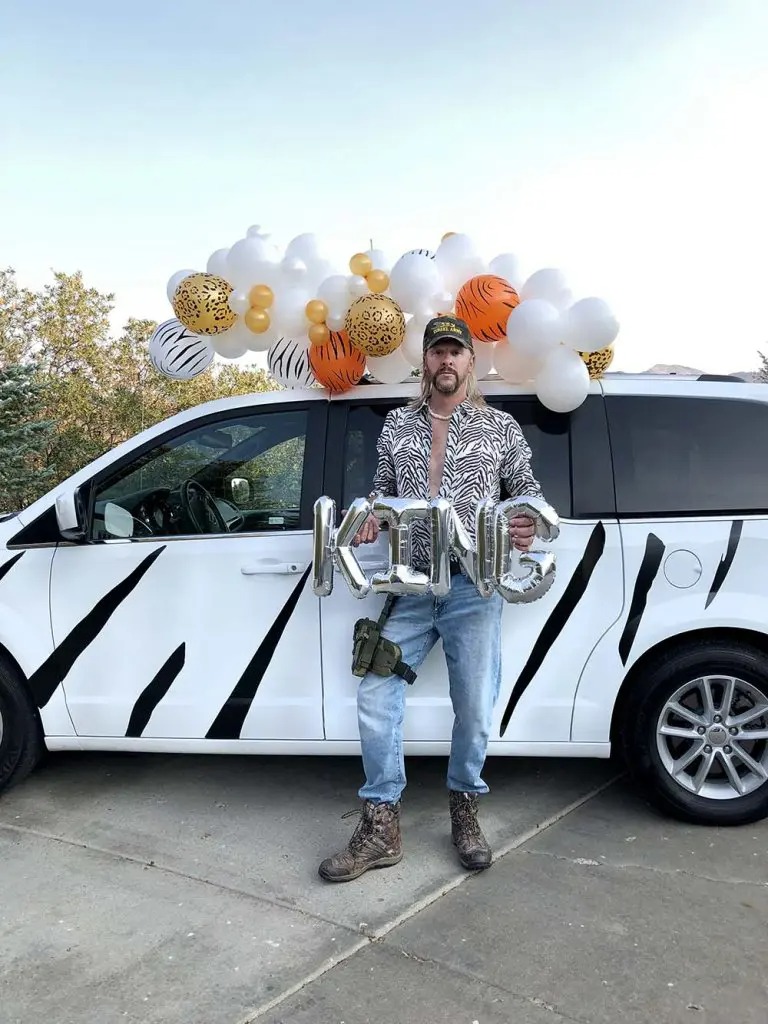 For something a little less spooky, this Tiger King themed vehicle is drawing ALL of the attention! A white car would be perfect for these black tiger stripes. You've just got to find a willing participant to mimic the King himself and you're set!
Last Updated on